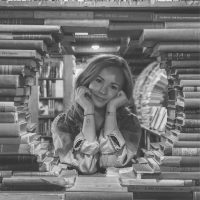 Brooke Saward is our newest team member who spent at least the first month of her time at Ubuntu incorrectly converting time zones! And while Brooke is based in Australia, she has carved out a life for herself as a global citizen traveling to some 80 countries across 6 continents. Over the course of her career, Brooke has stayed at and reviewed 300+ leading luxury hotels and lodges as a travel writer and photographer. She is excited to bring her love for travel to the Ubuntu Team.
Brooke is an avid ambassador for the continent of Africa and loves the region so much that she decided to move there to live for a year so she could see more of what it has to offer. Since moving back to Australia, Brooke has made it her mission to continue to advocate for purposeful travel, especially when it comes to Africa and the responsibility we all have to leave this world in a better place than when we found it.
Brooke's favourite destinations in Africa differ depending on what you are wanting out of your trip. She admits Botswana is where her heart is, having visited no less than four times to the Okavango Delta and Kalahari Desert. Brooke also loves South Africa and in particular Cape Town, which she cites as one of her favourite cities in the world. But if you're looking for something completely unique, Brooke's most memorable off the beaten path adventure was to Ethiopia back in 2019, where she slept beside an active volcano and traversed sulphuric acid to visit the hottest place on earth in the Danakil Depression. Never shy for an adventure, Brooke says she will never stop exploring and discovering herself alongside new destinations, cultures, and ways of living.