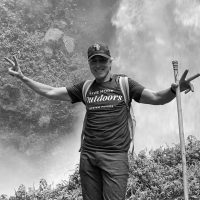 Larry Green is a native of South Africa who immigrated to the USA in 1992 when he founded System Pavers.
System Pavers is headquartered in Orange County, California and serves homeowners across Southern and Northern California, Oregon, Washington, Colorado and Texas and is the largest residential outdoor living specialty firm in the USA. As CEO, Larry constantly focused on learning and staying abreast of business changes and new technologies to drive industry transformation, scale, and business modernization.
In September of 2022, after 30 years of leading the System Pavers organization, Larry sold a majority of his interest in the company to The Cranemere Group, an investment firm based in London and New York. 
After 10 years of serving as a trustee of The African Wildlife Foundation, a non-profit based in Nairobi and Washington DC, Larry is now the incoming Chair of The Board of Trustees. He's deeply passionate about People centric African Land and Wildlife Conservation in a modern and developing Africa. He and his wife Debbie continue to lead trips to various countries in Africa on an annual basis, sharing some of the continent's magic with friends.
Larry has been a member of Young Professionals Organization since 1989 undertaking numerous leadership roles over the years. His current board roles include – System Pavers, Fuscoe Engineering and Ubuntu Travel Group.