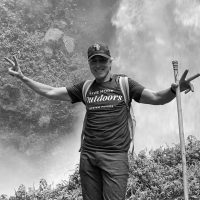 Larry Green is the Founder and CEO of System Pavers, a native of South Africa, a serial entrepreneur, avid global traveler and a passionate advocate for the role and value of outdoor living and home improvement.
His company, System Pavers, is headquartered in Orange County California and serves homeowners across Southern and Northern California, Oregon, Washington and Colorado and is the largest residential outdoor living design and construction firm in the USA.
Larry is constantly focused on learning and staying abreast of business changes and new technologies to drive industry disruption, scale and business modernization.
He's regularly called on to speak at conferences regarding the future of the remodeling industry..
Larry serves as a trustee on the board of the African Wildlife Foundation. He's maintained a close relationship with his native country and is deeply passionate about African Wildlife Conservation. He and his wife Debbie continue to lead trips to various countries in Africa on an annual basis, sharing some of the continent's magic with friends.
Larry has been a member of YPO since 1989 undertaking numerous leadership roles over the years.
In addition to his role with Ubuntu Travel, Larry's other advisory board roles include – Synchrony Financial, Fuscoe Engineering and SnakePharm.
He also represents System Pavers as a participant and contributor on the Harvard Remodeling Futures Program