Tipping etiquette varies largely from place to place. In some regions, it's customary to tip a percentage of your tab. In other places, gratuity is already factored into the bill. Tipping also largely depends on the industry within which someone is purchasing goods or services. In some situations, like going on safari in Africa, it can be difficult to know when tipping is appropriate, who to tip, and/or how much to tip – especially when you have experienced fantastic service! Below, we've created a guide to answer any and all questions a traveler might have in this situation.
Not Mandatory, But Always Appreciated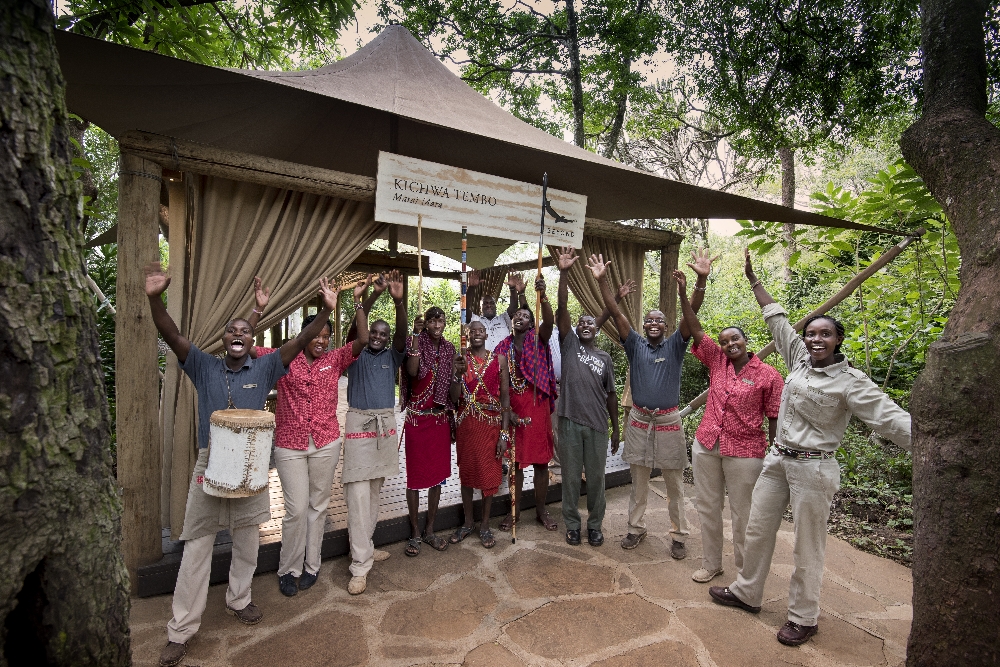 Hospitality in Africa is unlike anywhere else on earth. Staff will not only seek to provide top-notch service and create memorable experiences, but they do so in a way that uniquely meets the needs of each traveler – as if they have known you for years. It is not surprising to arrive back to your room after a long day and find a hot bath drawn – your dietary restrictions memorized, or your coffee order remembered without asking. These little kindnesses and attention to detail can go a long way.
Often times, safari lodge staff members are scheduled to work for weeks on end without a break, making huge sacrifices when it comes to spending time with their families. Additionally, staff hours are around the clock – early mornings preparing for game drives, late evenings patrolling property grounds with safety checks – and all the hard work that goes into creating a wonderful experience back at the lodge while you are out on game drives. It suffices to say that in Africa, a staff member's dedication to their role is truly unparalleled.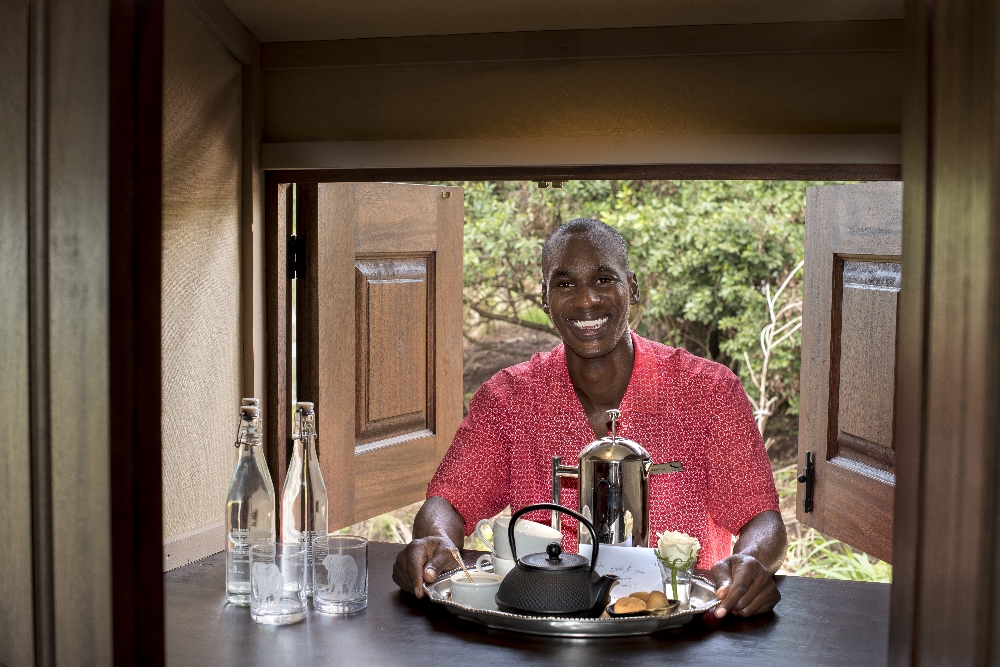 When it comes to tipping in this realm, it is entirely up to the traveler to determine how much they would like to tip, which primarily depends on the quality of service they feel they have received (i.e. a high tip for outstanding service or a lower tip for average service). It should also be noted that not all professionals operating within the safari industry should receive tips. A general and accepted rule of thumb is that those given tips have typically not acquired education beyond the tertiary level in order to qualify for their position.
Who To Tip While On Your Trip + Suggested Tipping Amounts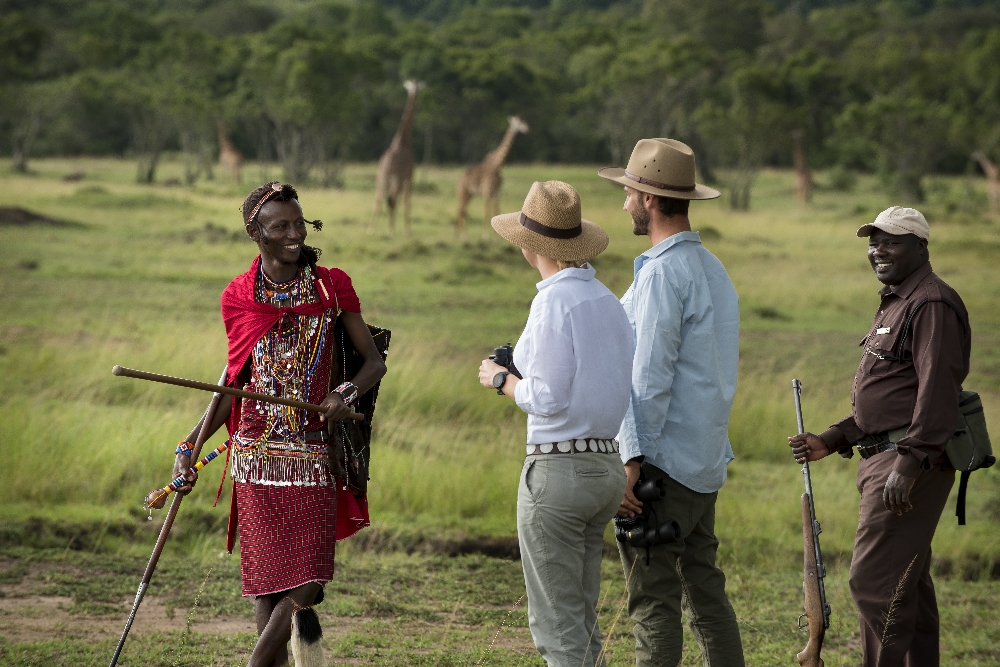 While each traveler can determine for themselves if they would like to tip anyone on staff, generally speaking, travelers don't need to tip lodge or camp managers, pilots, cabin crew, airport desk staff, medical or evacuation crews, or lodge and tour owners. Instead, it is customary to tip your butlers, porters, guides, safari spotters or trackers, general camp staff, waiters and waitresses in restaurants, spa therapists and transfer drivers.
Knowing how much to tip generally comes down to the activity a traveler is participating in or the service being performed, one's own personal understanding and preferences surrounding gratuity, and budget. Below is a breakdown of our recommendations for tipping while traveling:
While in cities:
Luggage porters – $5
Dining at Restaurants – 10% of the total bill
Transfers – $5 (per transfer, per couple)
Guided tours – $10 for a half day – $20 for a full day (per tour, per couple)
While on safari:
Luggage porters – $5
Safari Lodge General Staff – $15 (per day, per couple)
Safari Guides – $20 (per day, per couple)
Trackers – $15 (per day, per couple)
Butlers – $15 (per day, per couple)
While primate trekking:
Transfers – $5 (per transfer, per couple)
Drivers/Guides – $15 (per day, per couple)
Gorilla Trekking Guides & Trackers – $25 (per trek, per person)
This amount can be given to the Guide and will be distributed evenly among the group.
Trekking porters – $20 (per trek, per person) *Only when utilizing a porter for your trek.
How to Tip + Best Practices For Tipping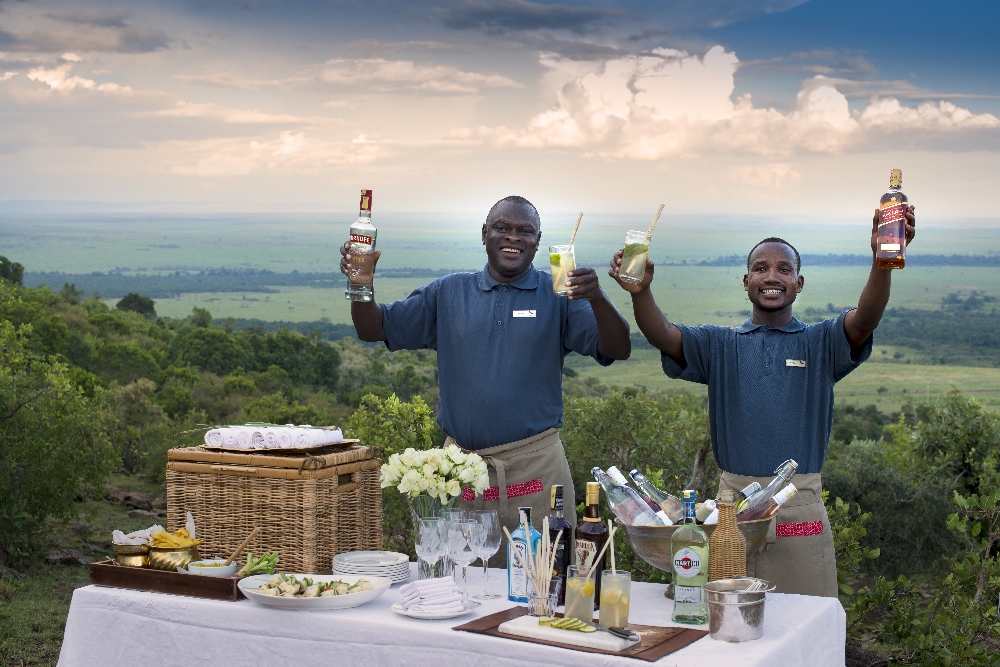 When in South Africa, tipping in South African Rand (cash) is preferred and can easily be drawn from an ATM at banks in South Africa. For cash tips in all other countries, US dollars are completely acceptable.
For all tipping taking place at restaurants or at safari lodges (guides, general camp staff, spas, etc), you can plan ahead and tip in cash or you have the option of tipping on your credit card. If you don't feel comfortable traveling with a lot of cash, you can settle tips at the end of your stay at a lodge by telling the general manager how much you would like to tip each person (usually safari ranger, safari tracker, your personal butler and then a lump tip for general camp staff), and then charge it on your credit card and it will be distributed to the staff.
Conclusion
Gratuity can sometimes be a tricky practice, especially when in a foreign country, but regardless of the amount you tip, when you tip or who you tip, generosity is a language that everyone understands and appreciates. Native Africans are known for their warmth, hospitality and work ethic to tirelessly to provide for travelers – and we are confident that your experience in Africa will be made better by the wonderful staff and support provided to you throughout your journeys!
Start Planning Your Dream Trip
Reach out and let's start talking. We'll listen and begin to tailor an experiential, private, luxury vacation based on exactly how you want to experience Africa. From adventure to relaxation—and everything in between—let us handle every detail of your unforgettable journey.