For Ubuntu Travel founders Leah and Kyle Green, Africa holds a special place in their hearts for a variety of reasons. Kyle, having been born and raised in South Africa, will always think fondly of time with family in Johannesburg and his first experiences on safari game drives as a young child. During her senior year at the University of Michigan, Leah had the opportunity to visit Africa for the first time to assist in building a school for a small village in Kenya, which sparked her love for the people, wildlife and wildlands of Africa. And it was fate that Leah and Kyle would receive the biggest blessing of their lives while in East Africa this past May: news that Leah was expecting with their first child!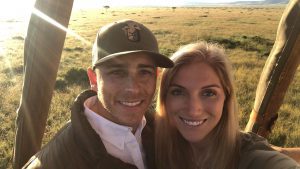 Leah and Kyle have shared many adventures together in Africa. From great white shark diving in Cape Town to gorilla trekking in Rwanda, the pair thoroughly enjoy exploring the world together and creating memories in new and exciting places on the African continent. In May 2019, Leah and Kyle set out on another adventure – Johannesburg for a quick visit with family, Cape Town for a travel conference and East Africa for educational visits to a variety of safari lodges and properties within Kenya, Tanzania, and Zanzibar.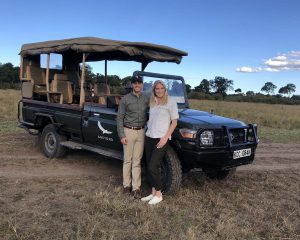 Their first stop in Johannesburg always included a visit with Kyle's grandmother, Josephine, or 'Nana Jo' as the family called her. They spent time catching up over tea and biscuits, as they always did, and shared stories of what they had been up to back in the States. For the first time since they were married, Nana Jo inquired about when she should expect a great-grandchild from her grandson, Kyle, and asked if he and Leah were planning on starting a family anytime soon. Kyle and Leah assured Nana that it was on the horizon and something they were looking forward to in the near future.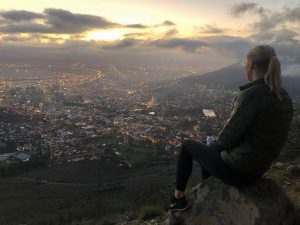 Over the next week, Leah and Kyle represented Ubuntu Travel by participating in the We Are Africa conference in Cape Town, learning about new and exciting products to share with their clients. The two explored the city and enjoyed all that it has to offer, highlights including a helicopter tour of the coast and a hike up Lions Head. Leah was surprised at how fatigued she was during their sunrise hike since she is normally very active and thoroughly enjoys exercise. At the conclusion of the week's events, Leah and Kyle were ready to head to East Africa for their next escapade and some much-needed relaxation!
However, immediately upon landing in Nairobi, something changed for Leah. She was overwhelmed with nausea and exhaustion but thought that she may have just overexerted herself during the last week in Cape Town. With all the excitement ahead with their educational visits in the bush, Leah was determined to push through despite not feeling her best. After one quick overnight in Nairobi, they geared up for their flight out to the Masai Mara – their first stop for safari in Kenya. Still feeling under the weather, Leah started to wonder if her symptoms were more than just travel exhaustion. For someone who has spent a considerable amount of time on safari, she was feeling queasy at the sight of a lion kill – which would not have normally affected her. After a stunning stay at the Ngorongoro Crater in Tanzania, and Leah still feeling unwell, they decided that it was time to get some answers as to why Leah was feeling so off. Leaving the Crater, Kyle asked their guide to stop off in a small village called Karatu so that they could visit the local pharmacy. Their guide, knowing that the 'pharmacist' would likely not be able to understand English, accompanied them to be of assistance. As they reached the pharmacy, which was more like a small kiosk structure, they timidly explained to their guide what they were looking for. Translating for Leah and Kyle, their guide asked for a pregnancy test. After paying only $1 for the test, they got back into their jeep and continued on towards the airstrip. After a full day of travel to Lake Manyara, Leah finally had the chance to take the test – and it was there in a treehouse suite in Tanzania, at &Beyond Lake Manyara Tree Lodge, that the Greens learned that their family would soon be growing!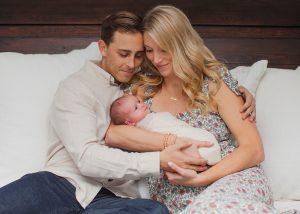 On January 8th, 2020, Charlie Mara Green was born and the Green family could not be more in love. Leah and Kyle's daughter, Charlie, is named after Kyle's grandfather, 'Papa Charlie', who is Nana Jo's husband, while Mara for her middle name seemed a beautifully appropriate tribute to the part of the world where Leah and Kyle learned the news that changed their lives forever. 
Please join us in welcoming sweet Charlie to the Ubuntu Travel family and congratulating Leah and Kyle on their beautiful baby girl!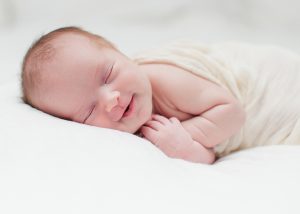 Start Planning Your Dream Trip
Reach out and let's start talking. We'll listen and begin to tailor an experiential, private, luxury vacation based on exactly how you want to experience Africa. From adventure to relaxation—and everything in between—let us handle every detail of your unforgettable journey.