During these difficult times of isolation and social distancing, now – more than ever – we are eager to explore the great outdoors and experience the wonders of the African continent. As you picture yourself on safari game drives and gorilla trekking or begin planning your next adventure in Africa, let these documentary films and series feed your dreams and serve as travel inspiration for the future. Some of our favorites below showcase stunning landscapes, thrilling wildlife encounters and tell the tales of struggle and triumph in Africa.
1.  Dynasties (2018)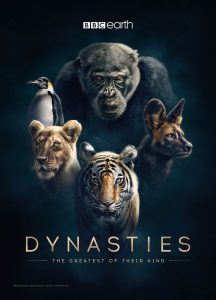 This adventure-packed documentary, narrated by David Attenborough, takes you through the lives of five of the world's most admired, yet endangered animals – lions, penguins, chimpanzees, tigers, and African wild dogs. Their quests for survival in their specific habitats are showcased in this awe-inspiring documentary that takes a grittier look into the world of these animals.
Where to Watch:
Ubuntu Travel Insight:
The scientific name for the African Wild dog means "painted wolf". No two wild dogs have the same markings, which makes them easily identifiable as individuals. They can be hard to track since they are always on the move hunting, but if you get the opportunity to spend some time viewing them in the wild, it is well worth the wait! 
2.  Rising from the Ashes (2012)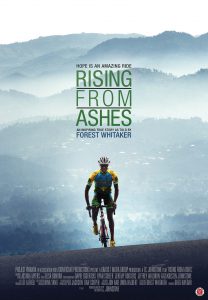 This documentary film is about the first Rwandan national cycling team and their bid to make history and represent their country in the 2012 Olympic Games, all while their country recovers from one of the world's most devastating genocides. Against all odds, they manage to push through adversity and become a symbol of hope for their country.
Where to Watch:
Ubuntu Travel Insight:
For anyone visiting Rwanda to see the mountain gorillas, we highly recommend this film so that you can gain perspective on how far the country of Rwanda has come since the 1994 genocide. This film is a story of hope and a testament to the remarkable people of Rwanda, and how they have managed to rebuild their community stronger than ever from such a tragedy.
3.  African Cats (2011)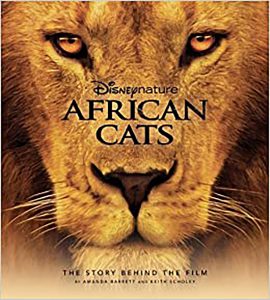 The true stories and real-life footage of 'African Cats' in the wild savannas, showcasing the real love, humor, and determination of two animal families and their everyday challenges in the wild. The film follows a coalition of cheetahs and a pride of lions throughout tumultuous and challenging segments of their lives. This view into their family dynamics is narrated by Samuel L. Jackson and gives us the opportunity to live among them and experience the beauty of Africa from home.
Where to Watch:
Ubuntu Travel Insight:
A portion of the proceeds for this film was donated to the African Wildlife Foundation and their efforts to preserve Kenya's Amboseli Wildlife Corridor, with ticket sales translating to 50,000 acres of land saved in Kenya.
4.  Into the Okavango (2018)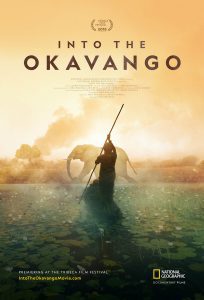 This National Geographic film gives you a front row seat through the Okavango River Basin, stunningly beautiful wetlands with breathtaking scenery throughout three countries in Africa. A popular tourist destination for wildlife viewing, the waterway is also the main water source for over a million people in Africa, as well as for copious wildlife species, including the largest population of African elephants. This water source, that once flowed abundantly, has recently been threatened by increased human activity in the region and this film chronicles a team of modern-day explorers on their four-month (and 1,500 mile) journey through the river system that feeds the Okavango Delta in Botswana.
Where to Watch:
Ubuntu Travel Insight:
Seasonal rains from Angola's highlands flood northern Botswana's Okavango Delta each year, bringing abundant wildlife activity to the area. In recent years, water levels have dwindled and the Delta has not seen the game activity of its past, however this year, it appears that water levels will resume for fantastic animal activity!
5.  Our Planet (2019)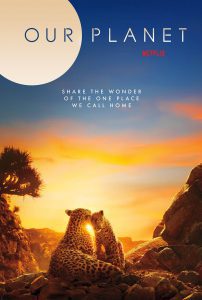 Brought to you by Netflix, the creators of "Planet Earth", and narrated by iconic Emmy winner, David Attenborough, this series showcases the planet's natural beauty and tells the tale of habitats all around the world. Each episode allows you to witness the planet's breathtaking diversity by diving into a different ecosystem across the globe, with so many highlights throughout the African continent.
Where to Watch:
Ubuntu Travel Insight:
Episode 1 (Our Planet) gives you a front-row seat to the Great Migration in East Africa, when millions of wildebeest and zebra trek through Kenya and Tanzania in search of new food sources.
6.  Africa (2013)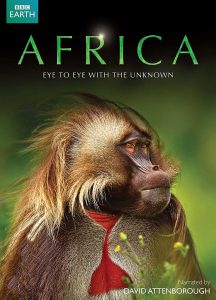 Consisting of six thrilling episodes, this series dives deeper into various ecosystems and regions across the African continent: Kalahari, Savannah, Congo, Cape, the Sahara and more. The dynamic tension between wildlife and natural elements puts the beauty and drama of the world on display. Each episode will bring you face to face with intimate animal encounters, uncharted terrains and footage that will leave you breathless!
Where to Watch:
Ubuntu Travel Insight:
While most people associate African wildlife with the open plains of the savannas, the often overlooked coastlines and oceans of South Africa offer incredible wildlife and stunning scenery. Episode 4, "Cape", celebrates the rejuvenating powers of the ocean.
7.  The Ivory Game (2016)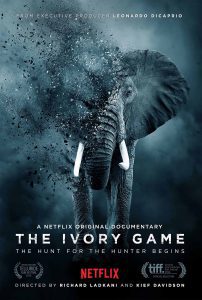 The Netflix original series, The Ivory Game, highlights the poaching of African elephants in relation to the ivory trade in China and the potential worldwide impact if this trade continues. The documentary promotes messages from prominent wildlife activists such as Leonardo Dicaprio, Prince William, Kenyan President Uhuru Kenyatta, and more to shed light on this cruel and unnecessary practice, hoping to help put an end to it all.
Where to Watch:
Ubuntu Travel Insight:
For middle-class Chinese, ivory is considered to be a prized status symbol, which is why African elephants are being killed by poachers in record numbers. Filmmakers went undercover for 16 months, infiltrating and documenting the deep-rooted corruption at the heart of the ivory trafficking crisis.
Start Planning Your Dream Trip
Reach out and let's start talking. We'll listen and begin to tailor an experiential, private, luxury vacation based on exactly how you want to experience Africa. From adventure to relaxation—and everything in between—let us handle every detail of your unforgettable journey.