We hear the words 'quarantine' and 'social distancing' and automatically think of the long list of things we aren't allowed to do these days.
Instead, think of all the opportunities for growth this slower lifestyle can offer (we're living that 'glass half-full' lifestyle over here). Rather than letting anxiety take over, we recommend using this time to expand your horizons or learn about a topic of interest! While it is absolutely essential to relax and decompress during this stressful time, we've found the educational avenues below to be a great way to pass the time. Plus, it definitely won't hurt to come out of quarantine with some new skill sets or world perspective.
1.  Wine Appreciation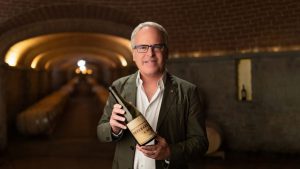 Two words we can really get behind these days! But really – how much do you know about wine? And what gives some wines that 'wow-factor' over others? Through Master Class, James Suckling, one of the world's most influential wine critics, teaches an 11-class course on everything you need to know about wine. From tasting techniques to understanding the different flavors and aromas, this course will bring you sommelier-skills and a new appreciation for fine wines. For guests traveling to the Cape Winelands in the future, we highly recommend this course – to make your tastings and cellar tours that much more enjoyable!
James Suckling Teaches Wine Appreciation
2.  Get Paid to Travel the World!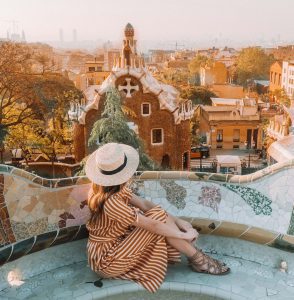 Have you ever considered becoming a travel blogger? You can travel the world, explore beautiful places across the globe AND make a career out of it! One of the internet's success stories, Brooke Saward, has released her very own guide to take you through step-by-step. By the end of the course, you'll have built yourself a website from scratch, learned how to amass an audience in the hundreds of thousands and know the secrets to writing great travel stories.
Travel Blogging Master Course with Brooke Saward
3.  Conservation 101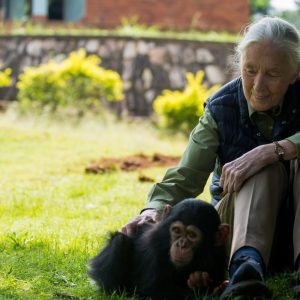 Interested in the betterment of the world's wildlife and lands, and how you can make a difference? Dr. Jane Goodall, one of the most accomplished scientists and conservationists of our time, teaches a 14-class course through Master Class on her research and findings over the last few decades. Goodall educates on her breakthroughs with the chimpanzees in Africa, the current challenges we face with climate change and agriculture, and how we can still make a difference as individuals in the conservation of our planet.
Dr. Jane Goodall Teaches Conservation
4.  Habari jina langu ni…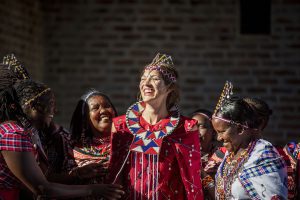 Looking to learn a new language? If so, you're probably hoping to gain enough knowledge to hold basic conversations while traveling abroad – or speak like a local. With Memrise, language courses are offered in smaller chunks to teach you basic greetings, introductions and more. If you plan to travel to East Africa in the future, take a course on Swahili! It's said to be the easiest African language for English natives to learn, partially because of the surprising amount of loan words taken from English… like penseli ("pencil") and mashine ("machine"). So, try your luck at some swahili and 'wow' your guides and lodge staff with a friendly greeting in their native tongue.
5.  Safari Guide School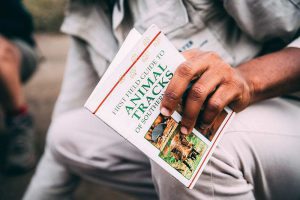 Ever wondered what it takes to be a safari guide or ranger? The comprehensive knowledge required to be an effective guide takes hours and hours of field training before an individual has the preparedness to keep themselves and guests safe in the bush. Ecotraining is a company based in Africa that holds various training courses and programs throughout the year to prepare individuals for the demands of being a safari ranger. Courses are held in different parts of Africa at varying lengths, from a month to a year long, and covers everything from wildlife to safety. While we are stuck at home, Ecotraining has a variety of online quizzes to test your knowledge on wildlife and guiding practices, to see if you have what it takes to be a guide!  Test your knowledge here!
Start Planning Your Dream Trip
Reach out and let's start talking. We'll listen and begin to tailor an experiential, private, luxury vacation based on exactly how you want to experience Africa. From adventure to relaxation—and everything in between—let us handle every detail of your unforgettable journey.