I'm guessing we can all agree that 2020 was a write off when it comes to conquering your bucket list. That's okay since the continent isn't going anywhere anytime soon. The good news is the borders to most African countries are open and travel is starting to trickle back into economies. But the crowds have dwindled to a very few travellers who now have the national parks almost entirely to themselves. Needless to say, there has never been a better time to travel. And there has never been a better time to travel to Africa than in 2021. So with 2021 being deemed one of the best times in our lifetimes to visit Africa without sharing its beauty with full lodges of travellers, one might ask where they should go? Well, we asked the same question of our expert travel advisors and Ubuntu Travel team members. So here you have it – this is where we would like to travel in Africa in 2021. .

Where we want to travel in 2021
Kyle Green, Co-Founder & Managing Director
As the co-founder of Ubuntu Travel Group with his wife Leah, our boss Kyle sure has his work cut out for him choosing just two lodges at the top of his bucket list in 2021! Kyle and Leah have just returned home from a trip to East Africa where they got a unique perspective on travel in Africa, having taken their trip during the pandemic. If you are interested to read more about it, you can relive the journey here. But as for 2021, these are the lodges at the top of Kyle's list:

Chinzombo by Time + Tide
Country: Zambia
Region: South Luangwa National Park
Why it's on my hit list: A true walking safari is at the top of my list and there's no place better than South Luangwa. Chinzombo which is one of the most luxurious options in this area and located in one of the most game-rich areas within the park combines perfectly with some of Time + Tide's more traditional walking safari camps a little further north. Chinzombo has the intimate feel I love, with only 6 villas, each featuring a private pool and soaking tub with panoramic views of the Luangwa River.

Greystoke Mahale by Nomad Safaris
Country: Tanzania
Region: Mahale Mountains National Park (Western Tanzania)
Why it's on my hit list:
Greystoke Mahale has been at the top of my hit list since the moment I learned of its existence. Situated on a remote white-sand beach overlooking Lake Tanganyika, the experience here mostly revolves around chimpanzee-tracking but also includes hiking the forest paths, dawn kayaking and sundowner cruises on the lake, fishing, swimming in the ice-cold pools up in the mountain waterfalls, and enjoying the sunrise from you beach bungalow. For those who are interested in exploring off the beaten track, Mahale Mountain National park is one of the most remote and beautiful parks in all of Africa.

Leah Green, Co-Founder & Travel Designer
Leah has just returned home from a recent trip to East Africa where she had us green with envy at the office over her gorilla mountain trekking photos and stories. For years she has been returning to Africa as frequently as possible and even more so when Ubuntu Travel came to be. So we're dying to know where Leah wants to travel in 2021! These are the lodges at the top of her travel list: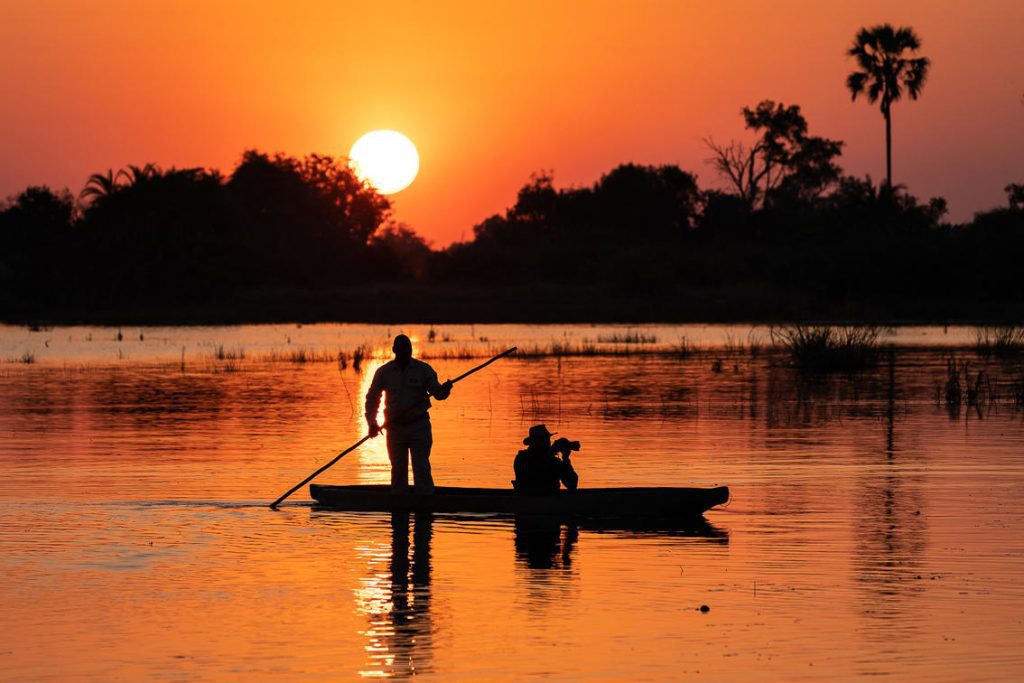 photo by Dana Allen
Jao Camp
Region: Okavango Delta
Why it's on my hit list: A mokoro safari (traditional dugout canoe) is at the top of my list, and Jao is situated in a perfect spot along the water for seeing tons of game from that perspective. Seeing animals on a safari is always a thrill, but viewing them from THEIR eye level brings heightened excitement! I've also been dreaming of a night under the stars, and the sleep-out deck at Jao looks unbelievable, offering uninterrupted views of the milky way!

AndBeyond Phinda Homestead
Region: Phinda Private Game Reserve
Why it's on my hit list: It is my dream to someday introduce our daughter, Charlie, to Africa's beauty and wildlife, and Phinda Homestead looks like the ideal exclusive-use villa for our entire family to enjoy together. I can almost picture what her face might look like if a herd of elephants walked up to drink from the pool as we were enjoying our lunch as a family. Too cute!

Jenna Chase, Director of Operations
Jenna Chase is the glue that keeps us together here at Ubuntu Travel and we all can agree you've never seen an excel spreadsheet 'til you've seen Jenna's! As the most organized of our team, Jenna has a list as long as her arm of the lodges she would like to visit in 2021, but to cut to the chase we forced her to pick just two. So with that in mind, find out below which lodges made the cut.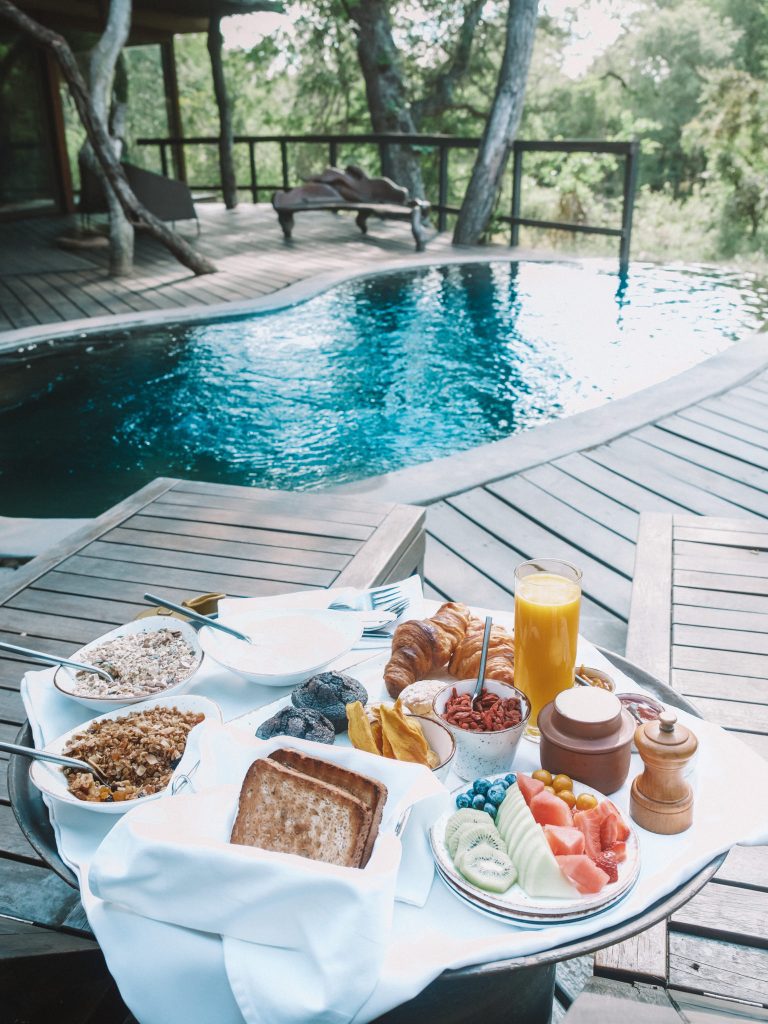 Singita Boulders
Country: South Africa
Region: Kruger
Why it's on my hit list: I love the aesthetic of the natural stone lodge and the inspiration the designers drew from the four natural elements; earth, air, fire and water. Plus, who could say no to those incredible views from the lodge of wildlife drawn to the Sand River!? I have heard it is known for frequent leopard sightings, of which I would love to witness from the comfort of my room (perhaps behind a solid glass window!)

Mashatu Lodge
Country: Botswana
Region: Northern Tuli Game Reserve
Why it's on my hit list: I am drawn to Mashatu Lodge mostly for its unique biodiversity. As a nature enthusiast, there is something about this lodge that really attracts me for a more earthy safari experience. Plus they offer out-of-the-box experiences like horseback safaris, which would be at the top of my list for things to do. They also offer bicycle safaris which is a really innovative offering and it is great to see something new coming to the safari market.
–.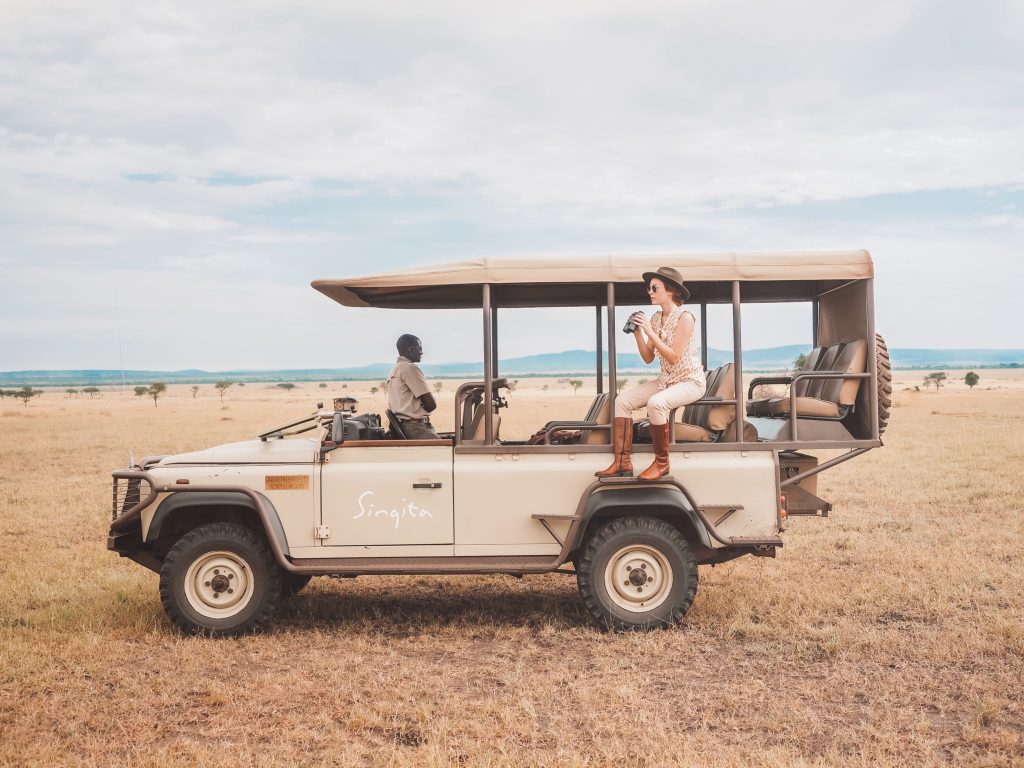 Brooke Saward, Marketing Director
Brooke is the newest member here at Ubuntu Travel but that doesn't mean travel is in any way new to her! With eight years of travel under her belt, Brooke Saward insists her heart is somewhere in the depths of Africa. Having travelled to over 70 countries across 6 continents, Brooke describes her ideal escape as somewhere "in nature with plenty of activities on offer". So, where is she looking to travel in 2021? There are the lodges on Brooke's hit list (though she is certain she could choose more):   .
.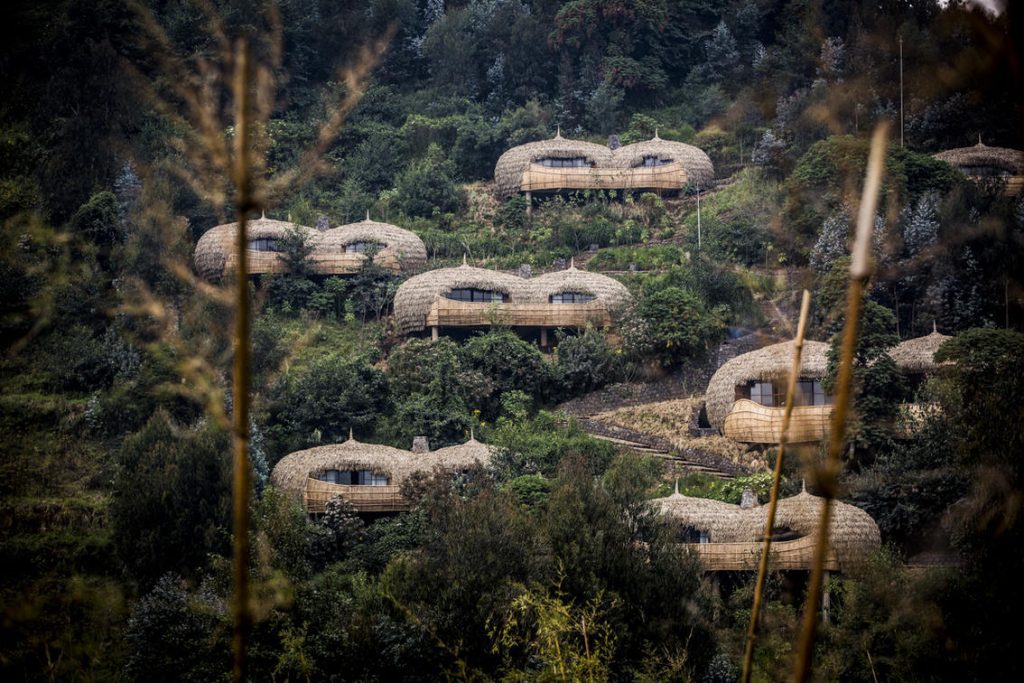 Bisate Lodge by Wilderness Safaris
Country: Rwanda
Region: Volcanoes National Park
Why it's on my hit list: The gorillas of course! I can't remember when I first saw an image of Bisate Lodge on my Pinterest feed but the second I did, I've had it on my hit list. Rwanda and Uganda are at the top of my travel list for 2021, especially because animal conservation is more important now than ever. With travel almost grinding to a halt in 2020, animal conservation is really suffering. I'd love to be a part of something bigger than myself and in this part of Africa it really feels like that is possible.
.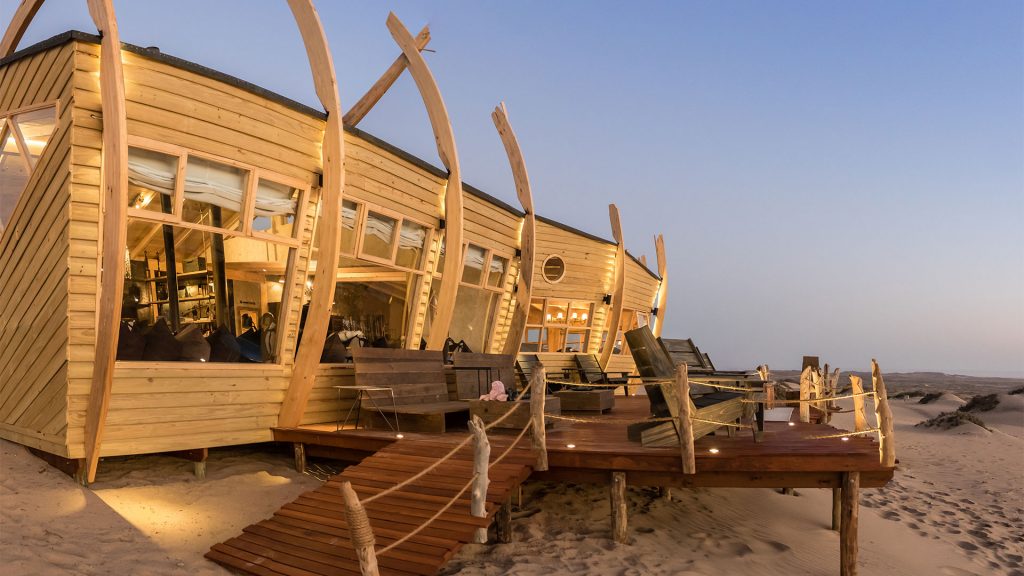 Shipwreck Lodge
Country: Namibia
Region: Skeleton Coast
Why it's on my hit list: Now more than ever I am craving complete isolation. There is just something so appealing about going to the middle of nowhere and disconnecting from the rest of the world (I'm sure you probably feel it, too!) Shipwreck Lodge in Namibia is the kind of place I would go for at least three nights, possibly even four. It is located in the heart of the Skeleton Coast and surrounded by nothing but coastline, making it the perfect escape for social distancing. Now that I think of it, I could probably spend a week here.  
.
.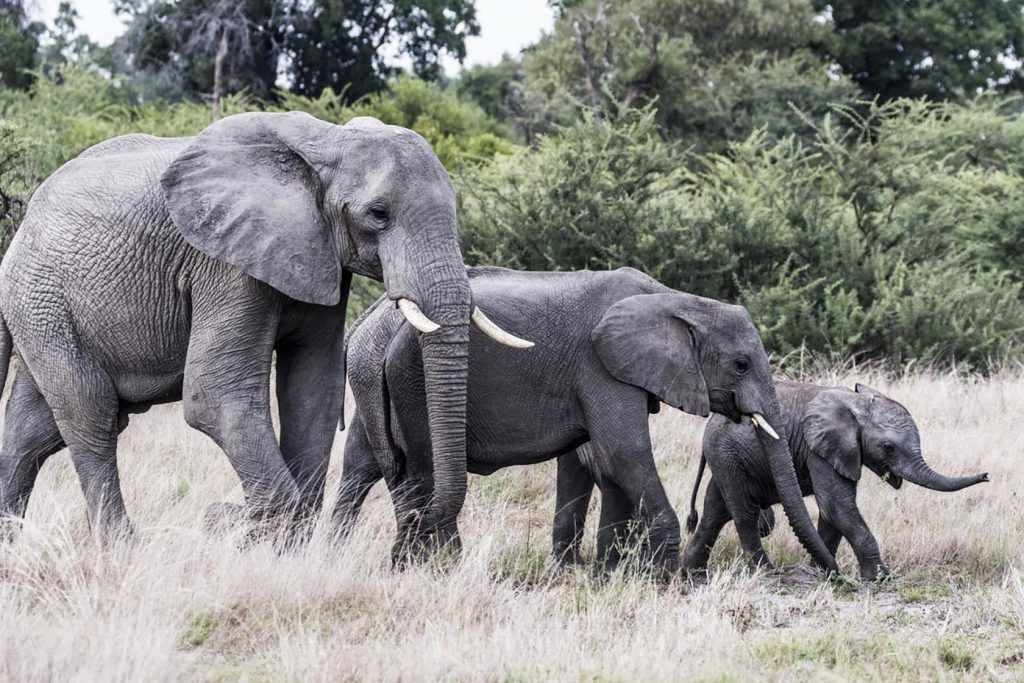 Where will you travel in 2021?
We want to hear from you! Where are you planning to travel in 2021 and what do you think it will take for you to start travelling again? Join the conversation over on Instagram and stay updated for our next Instagram takeover.