As we settle into the new year and look forward to a post-pandemic world, we wanted to sit down and have an open chat about animal conservation in the wake of the pandemic. There is a common misconception that nature is getting a much needed 'break' thanks to COVID-19, but the reality is much different on the ground. So, why are safari travel and animal conservation more important now than ever? We've got some good news and bad news, but ultimately some background for understanding how safari travel positively impacts the communities and wildlands in which it supports. Let's dive in!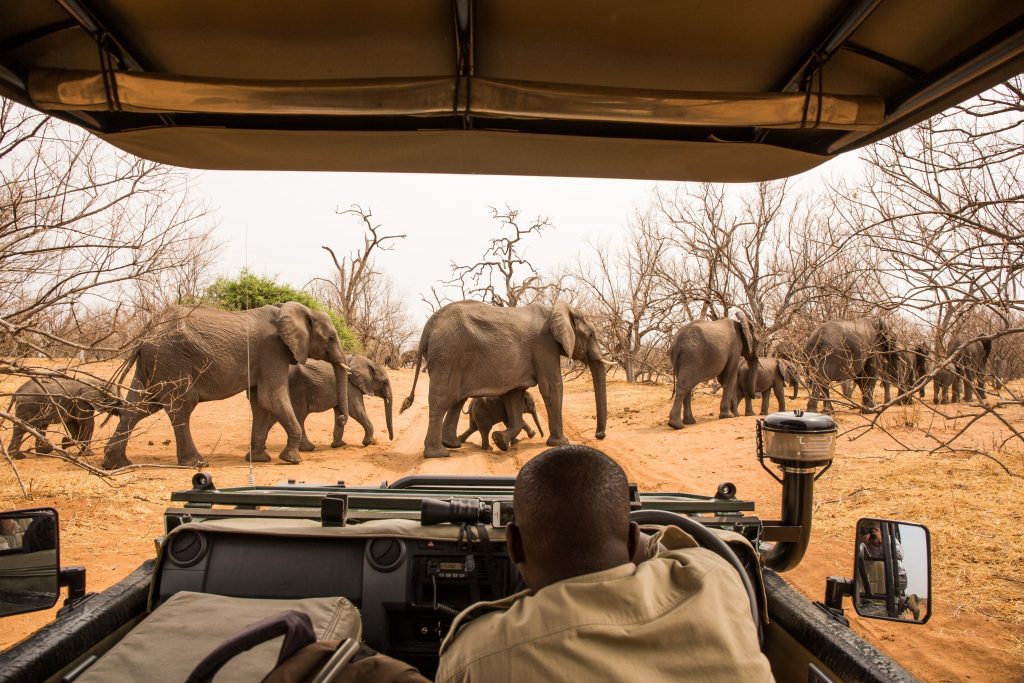 The impact of COVID-19 on Communities
We'll start with an obvious reality check: COVID-19 has impacted all of us in our daily lives no matter where we are in the world. But the impacts of the pandemic have certainly affected some more than others. Sadly, many jobs and the livelihoods of workers in rural Africa are tied up in the travel industry. Travel is, of course, one of the industries impacted the hardest by the virus. This is a given considering countries around the world began shutting their borders almost a year ago.
So, what does this mean for the future of safari travel?
Many rural communities rely on the safari tourism industry for jobs. When you stay at a safari lodge you are supporting the workforce who keep the lodges running. Often these workers have an entire family of mouths to feed at home in their villages. Just by visiting Africa, you are directly supporting these communities and giving back. But at Ubuntu Travel, we know many of our clients want to do more with their dollar.
We support a great range of lodges that work in-depth with communities to provide value and ensure the sustainability of tourism in Africa. Aside from bucket list safari adventures, guests will have more opportunities to educate themselves, visit communities, or provide support financially.

The impact of COVID-19 on Wildlife Poaching
Another way in which COVID-19 has impacted the safari industry is the significant increase in wildlife poaching. Conservation efforts are always first and foremost our priority at Ubuntu Travel and seeing the rise of poaching cases across Africa has been difficult to watch from a distance.
Without nearly as many safari travelers visiting Africa, the National Parks and private reserves have been forced to lower the amount of staff actively patrolling for poachers. Sadly, this has led to an increase in illegal activities such as poaching, with far fewer travelers on the ground.
Additionally, with the loss of jobs due to the halt in African tourism, many locals are forced to look for other ways to feed their families. As individuals resort to hunting bushmeat, these hunting tactics often injure or kill many unintended targets.
Our partner properties thrive on the empowerment of local villages and communities because they understand the role they play in protecting wild Africa and its treasured creatures.
Read more: Traveling during the pandemic, a recap of our East Africa trip

Traveling with Purpose in the wake of the Pandemic
While it is no secret and probably no surprise the pandemic has negatively impacted communities, wildlife, and conservation, the next logical question is what can we do about it?
Communities and conservation have always been at the core of our company values, as well as the values of the lodges and companies we support. To put it simply – we want to make sure your trip to Africa is as meaningful as it is unforgettable!
We believe the best way you can make a change for the better in a post-pandemic world is to travel with purpose. A visit to Africa in the coming year will not only nourish your soul but will support many Africans in need.  In the wake of the pandemic, it will be more important than ever to take meaningful trips. Trips that not only give back to yourself but to the planet, too.
Read more: What safari travel will look like in 2021