All offers valid for inquiries made from November 27th to December 6th, only. Trips must be booked within 2 weeks of inquiry. Offers subject to availability.
*Ubuntu Travel now offers financing for your next adventure! Inquire for more information.
Receive 30% off when booking nine days with &Beyond's Private Mobile Camping Expedition in Botswana!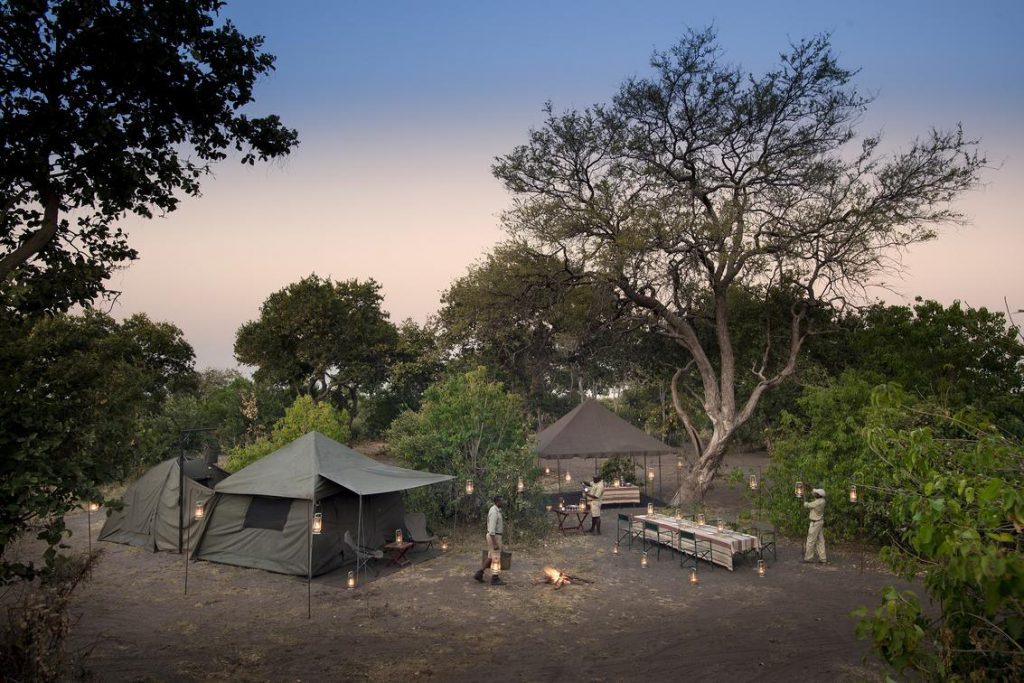 This is the quintessential African safari experience that combines the rustic, untamed wilderness of Botswana's most iconic destinations with comfortable mobile camping accommodation, and an exclusive game viewing adventure. &Beyond's Botswana Mobile Camping Expeditions are privately guided throughout and offer the avid explorer the opportunity to engage in a comprehensive and interpretive safari experience. These expeditions are perfect for adventure seekers, photographic and wildlife enthusiasts, small groups or families and individual travelers. 
Includes contribution towards the Sexaxa Primary School playground project

Rates based on per person sharing
Botswana Highlights – Was $4,426
Now $3,098
Feb 20 – 28th, 2020
March 21st – 29th, 2020
April 3rd – 11th, 2020
Classic Explorer – Was $4,674
Now $3,272
May 7th – 15th, 2020
August 7th – 15th, 2020
Superior Explorer – Was $8,711
Now $6,098
July 20th – 28th, 2020
August 15th – 23rd, 2020
Receive 30% off when booking 5 days at &Beyond Benguerra Island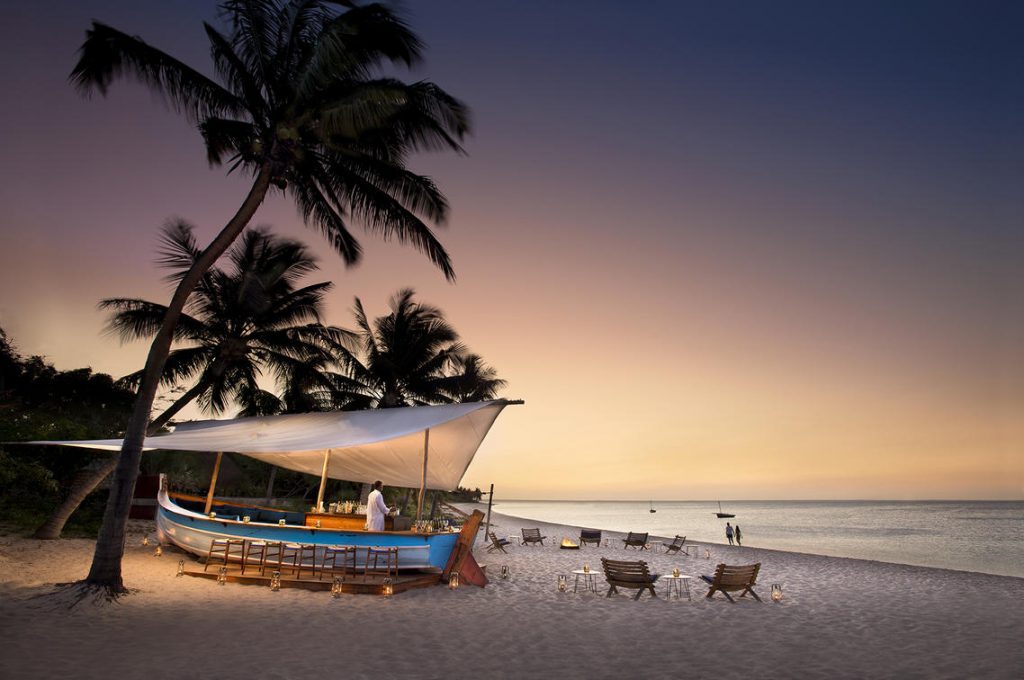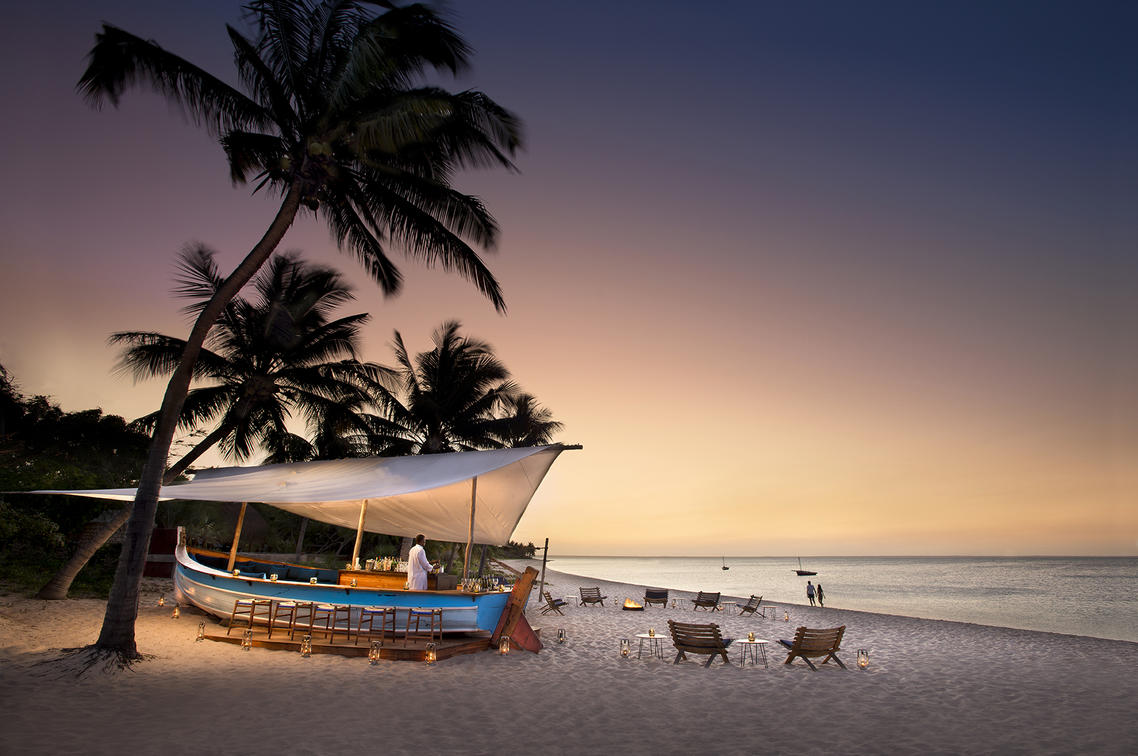 Indulge in a tranquil seaside adventure on the shores of tropical &Beyond Benguerra Island. Relax on golden beach sands washed by balmy Indian Ocean waters or explore the vibrant and beautiful coral reefs that hide beneath the waves. Battle the mighty denizens of the deep with some of the world's most exciting catch-and-release deep sea fishing. Gallop along the beach on horseback at sunset or toast the setting sun from a traditional sailing dhow. Explore the clear lakes in the island's interior, get a glimpse into local life at the village or treat yourself to a private picnic among the towering sand dunes.
Includes donation of 1 Hippo Water Roller worth USD 250 per person to members of the local community who have to walk long distances to access drinking water. The Hippo Water Roller makes the task of collecting water much easier and far less time-consuming.
Rates based on per person sharing
Mozambique Benguerra Island – Was $5,464
Now $3,825
Valid for Travel During: January 15th – June 30th & September 1st – December 15th, 2020
Singita Serengeti – Tanzania
Stay 4, Pay 3 Special: Receive one complimentary night when booking 4 nights at any Singita Serengeti Lodge – and 50% off a private safari vehicle for the duration of your stay.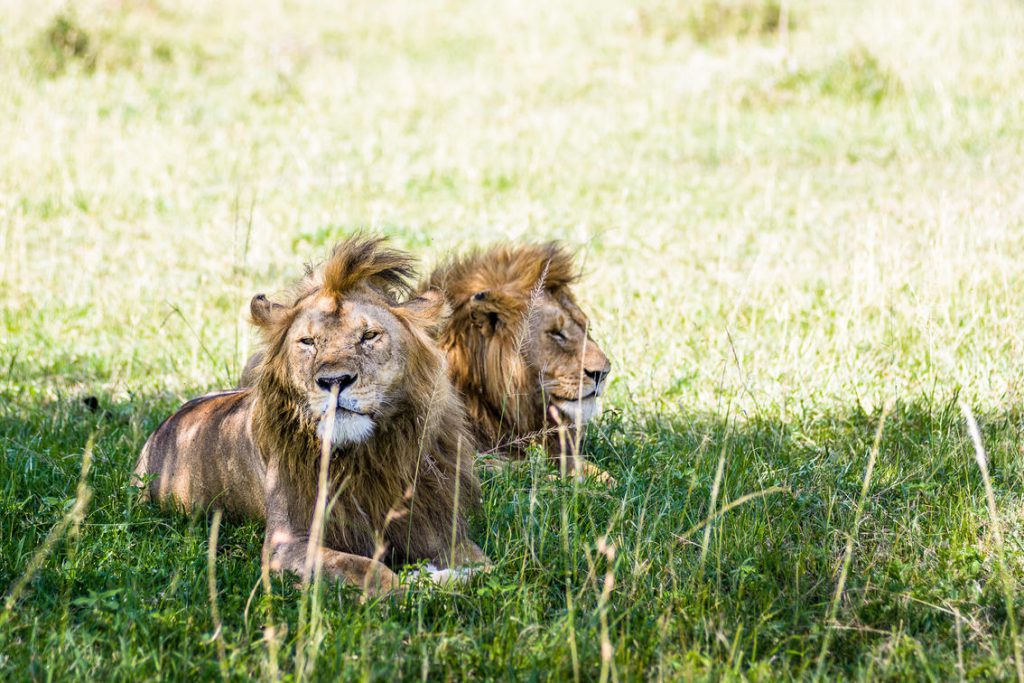 Faru Faru
Situated in the western corridor of the legendary Serengeti, Singita Faru Faru Lodge's contemporary African design and close-up views of a busy waterhole alongside the Grumeti River invite continuous connections with nature, while vast outdoor decks and an interactive kitchen to add personality to every culinary moment.
Sabora Tented
Set on the annual wildebeest migration route in the heart of the Serengeti, Singita Sabora Tented Camp allows guests private access untouched wilderness, ensuring unforgettable game-viewing experiences on game drives and bush walks.
Epitomising refined splendor and old-world luxury, Singita Sasakwa Lodge allows guests a front-row seat to the prolific wildlife in the private Singita Grumeti Reserve, ensuring an unparalleled African safari experience.
Valid for Travel During: January 6th – May 31st & September 1st – December 14th, 2020
Singita Kruger National Park – South Africa
Stay 4, Pay 3 Special: Receive one complimentary night when booking 4 nights at either Singita Lebombo or Singita Sweni.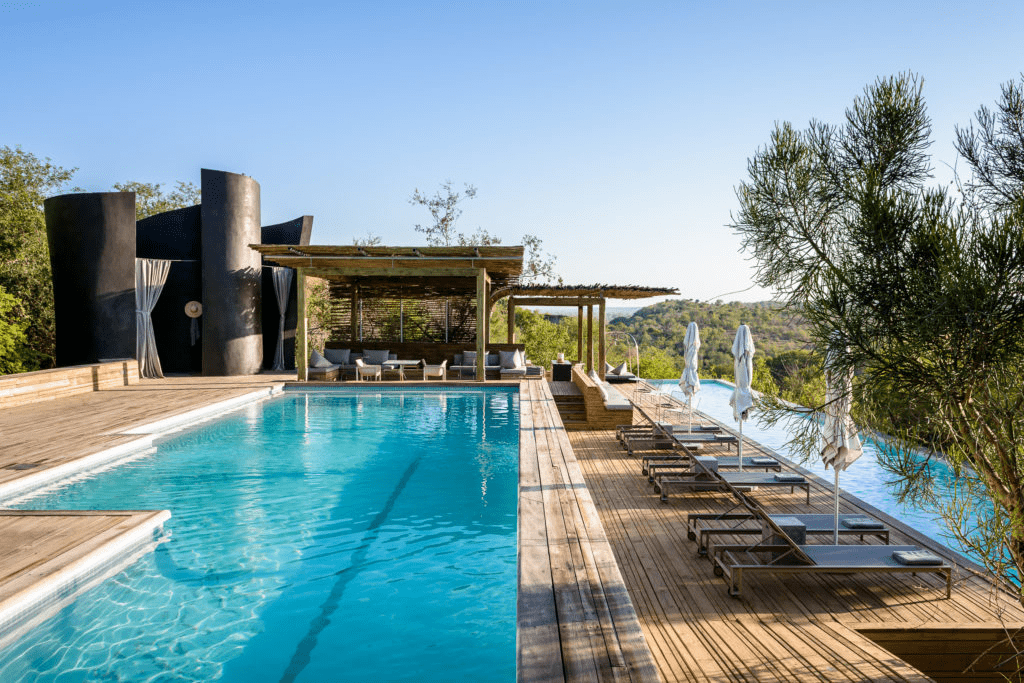 Singita Lebombo
These sophisticated loft-style suites embody the essence of modern romantic hideaways and their elevated wooden viewing decks allow guests to sleep outside under the stars. These light-filled structures, floating between river and sky, were inspired by the many eagles' nests built into the cliff face of the river bank.
Tucked into the banks of the Sweni River, this intimate lodge is a hidden jewel that provides a bold, new African context for contemporary design, architecture and cuisine. Singita Sweni Lodge's suites are hidden among a canopy of trees, adding to the feeling of being enveloped by an ancient forest.
Valid for Travel During: January 6th – June 30th & September 1st – December 14th, 2020
"I am writing this letter to you to express Sheila and my gratitude for arranging, managing and executing two perfect trips to Africa. We have been constant travelers for many years and have experienced many tour operators and organizers. Your trips rate amongst the top! Both times we have traveled with you turned out to be extremely satisfying experiences. The last trip with our children and grandchildren was well planned and well executed. We got to see many animals, learn about the culture of the habitants and spend some good time together with friends and family. The ground arrangements were handled very professionally and the amount of planning was clearly evident throughout the trip. I would not hesitate to recommend Ubuntu travel group and the Green team for future travel in Africa."

Sonenshine Enterprises

"Ubuntu Travel provided me with the experience of a lifetime. From Safari lodges to cycling to fly fishing, the organization and individual guides were absolutely stellar. I absolutely will do this again."

Cushman & Wakefield, Executive Managing Director

"Dear Kyle and the Ubuntu Travel Team, thank you for everything you did to ensure a great family experience in South Africa. Your attention to details, the first-class lodging and guides all made for a memorable family experience. It was a wonderful family trip as all three generations thoroughly enjoyed themselves and walked away with memories that will last a lifetime. Thank you for an incredible experience. "

CEO/Chairman, Baldwin & Sons

"Exploring Africa had been at the top of our bucket list. Thanks to Ubuntu's unsurpassed knowledge and turnkey logistical expertise, we experienced Africa like we never imagined. We immersed ourselves in the stunning beauty during excursions, and retreated to the comfort of our luxurious lodges for feasting and fun amidst the magical sounds of the African nights. We will certainly return to Africa with Ubuntu in the future."

Aviation Capital Group, CEO

"I visited Africa for a spectacular gathering of global entrepreneurs with my wife. As Global Chairman of the organization hosting the event, I was treated to some fantastic experiences. My wife and I decided we would one day visit again, with our children, knowing that we could never exceed the experience we had on that first trip. To our surprise, our family trip to Africa coordinated by Ubuntu Travel Group was even more special, exclusive, and exquisite than the first visit we made. Jill and I decided, on that trip, that we must go again, with our entire extended family, but only if the trip was planned by Ubuntu and the Green Family. If you are searching for a unique and surprising experience, travel to Africa with no one else."

National Services Group, Co-Founder/CEO

"When making a once in a lifetime trip, it is best to not leave things to chance or just have an average experience. We were very pleased that the Ubuntu Travel team made our Africa trip an unforgettable experience for all of us. There was nothing average about it and every detail had been carefully planed while still being in a very relaxing environment. Adults and kids had a blast! The blend of outdoor experiences and luxury was just perfect. The meals,  guides and accommodations took the safari experience to another level. Thank You!"

"Everyone in our family agrees that the South Africa trip we planned with Ubuntu Travel exceeded every expectation. The Greens expertly handled all travel arrangements and from the moment we landed in Johannesburg, to the moment we flew back home, every detail was taken care of. The lodges we were referred to were beautiful, the service was excellent, but it was the knowledgeable guides and incredible animal experiences that made our adventure unforgettable. We enjoyed our experience so much that we are relying on Ubuntu Travel and the Greens to plan another trip for us, this time to Tanzania to see the great migration. Can't wait!"

"Of the many great trips we have taken, this one will clearly be remembered forever as the greatest, most interesting, and most fun. It was so special and we could not have had such an amazing experience without your help and guidance."

Sunrise Company, CEO

"Both of our experiences [traveling with Ubuntu] were remarkable in so many ways. The lodges where we stayed, the culinary experiences, the people we met, and of course the wildlife were beyond our expectations and imagination. Their itineraries provide unique experiences and insights that you would not be able to experience on your own or through a traditional travel agency. We will cherish our memories and spectacular photos forever."

Golden State Foods, Corporate Executive Vice President

"Without question our trips to Africa with the Green Family and Ubuntu Travel stand out as highlights in our family's memory of experiences. We enjoyed time with the Greens, and three other couples, in Cape Town and Kruger in 2010 via a well-orchestrated trip that exposed us to an experience beyond our expectations. We then traveled with them again to Zambia and Botswana in 2016, this time on a YPO family experience with over 100 people. During each trip, we were impressed by the exceptional accommodations, gracious hosts and staff, and the overall experience working with the Ubuntu Travel Team. Even while traveling with a large group, all transfers and events were seamless. We are so thankful for all of the memories we will cherish from our adventures in Africa."

Advice Period, Convergent Wealth Advisors, Principal, Founder and Former CEO

"Selecting a competent travel service is essential if one is planning a safari in Africa. It's also preferable if that travel agency is located and is owned by residential South Africans. The third essential factor would include agents, who themselves, both love to travel and are expert at experiences available at safari locations. The owners of Ubuntu Travel Group are just such people. We used their services to plan and experience a 12 day trip to the Kruger National Park area in South Africa visiting three different camp locations. The trip exceeded our expectations and we are already planning a similar trip with them next year."

"My wife and I have had the privilege of traveling to many areas of the world. Without question, South Africa is one of our favorite destinations. We have been to South Africa three times and thoroughly enjoyed what was clearly an ""out-of-this-world"" experience. The attention to detail in offering us maximum exposure to the flora, fauna, people and history of this incredible part of the world was off the chart. The transportation, accommodations, food and fabulous South African wines were all first cabin. The Ubuntu Team and their ground support tended to every possible detail making this a very safe and pleasurable trip for all of us. I highly recommend traveling with the Ubuntu team on any future adventures to South Africa that they arrange."

Denniston Realty Group, President

"Our trip to South Africa was the most incredible trip that we've ever taken. We plan on returning again with our family. Thank you to the Ubuntu Team for putting together this wonderful event. There is no way we would haves seen what we did without the hard work and dedication to make this the best YPO couples retreat ever."

R.D Olson Development, President
Secure Your Deal and Start Planning Your Trip
Ready to start planning your adventure? Have a question about financing or traveling to Africa? Secure your deal by filling out the form below or give us a call at 949.877.0385. Our travel experts are here to help!