Luxury Lodges: Botswana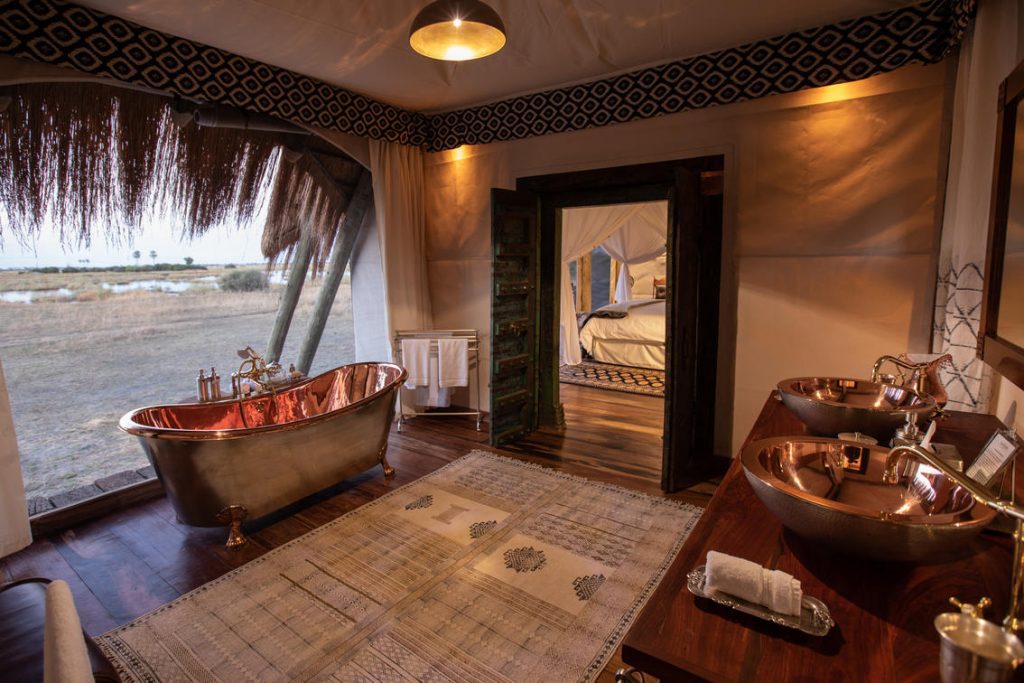 Selinda Camp
Linyanti Reserve, Botswana
$ $ $ $ $
Set in one of the most pristine wilderness areas left on our planet, the brand new Selinda Camp rests on the banks of the Selinda Spillway, as it enters the Linyanti River. The private 136,000-hectare Selinda Reserve boasts elephants by the thousands, regular sightings of the African wild dogs, as well as the famous Selinda Lion Pride recently feature in the National Geographic film "Birth of a Pride" by Dereck and Beverly Joubert. The area has a sense of remoteness, a true spirit of Africa, and is a great example of Botswana bush embodying a variety of species and rare animals.
ROOMS: 3
ACTIVITIES:
Adventure, Big 5, Birding, Fishing, Flora, Gourmet, Leisure, Nature, Relaxation, Star Gazing, Wildlife, Wine
WHY WE LOVE IT:
The camp has three expansive guest tents, each covered under thatch and large en-suite bathrooms, a large private veranda, and a private swimming pool. Each guest tent is unique, designed with its own color palette and theme. There is in some cultures a fifth element, 'metal', which is also incorporated into the design. Every space enhances what Livingstone would have had, what he would have traveled with and found. But beyond that, we go back to the Robinson Crusoe feel, including textures of rope, rooms under thatch, hammocks, lots of space, nautical elements, and salvaged wood. Selinda Camp's design pays homage first and foremost to Water, with splashes of blue and crystal-clear swimming pools offering views over the equally immaculate Selinda Spillway to ease your arrival, usually by boat.
---
More Lodges in Botswana
---