Written by: Sean Messham 
When you Google (or scroll on social media) about island getaways, a warm current of images and descriptions of people basking in the sun, sipping cocktails and "finding their zen" start to trickle into your feed. Don't get me wrong, these are all exceptionally important and must do activities on any Indian Ocean Island holiday, especially after an intense and heart fulfilling safari. 
But… if you are anything like me, I am not really "looking for my zen" with massages and yoga. So after a day of sipping cocktails (I mean craft beers) and fresh swims in the warm Indian Ocean, I am about ready to try something I can't do at home.
It's here when I introduce you to Benguerra Island, the "adventure haven" just off the coast of southern Mozambique, and the five adventure activities I would love to do when I visit! 
Location Check
Benguerra Island is one of six islands within the Bazaruto Archipelago National Park, a marine protected area just off the coast of southern Mozambique. Getting there after your safari is actually very easy with Fly Airlink operating direct flights from Johannesburg to Vilanculos. After that, it's a fun helicopter hop to the island (One adventure in the bag).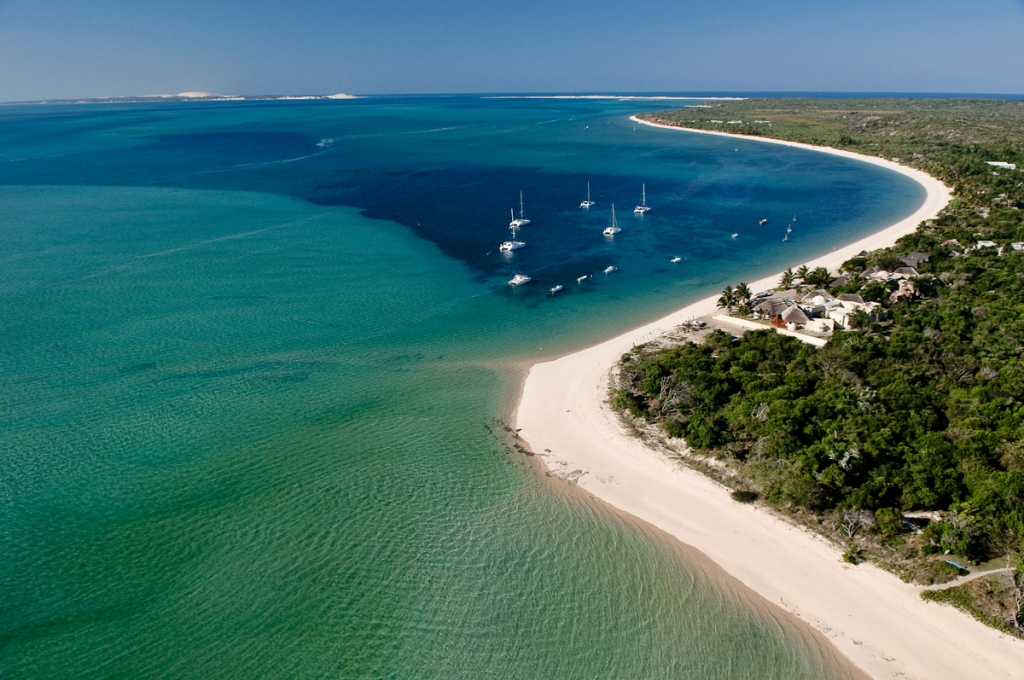 Swimming with Horses
I must be honest, it's the incredible story of these horses that interest me the most. Understanding the remarkable journey these animals (and people) took in 2001 to escape the devastating political and social circumstances of Zimbabwe. The opportunity to swim and ride bareback in the warm, inviting and secure waters of the Indian Ocean will be an unforgettable celebration of the trust and bond we have with animals – especially horses.  
This activity is great for all ages, and for all levels of riding. It's about 45 minutes with a maximum of four riders. Naturally, you are wading in the shallow waters, so don't dress too seriously. For those riders who like to hit a canter, an outride can easily be arranged as part of the adventure.
Hint: Read the book 'One Hundred and Four Horses' by Mandy Retzlaff to get the whole story.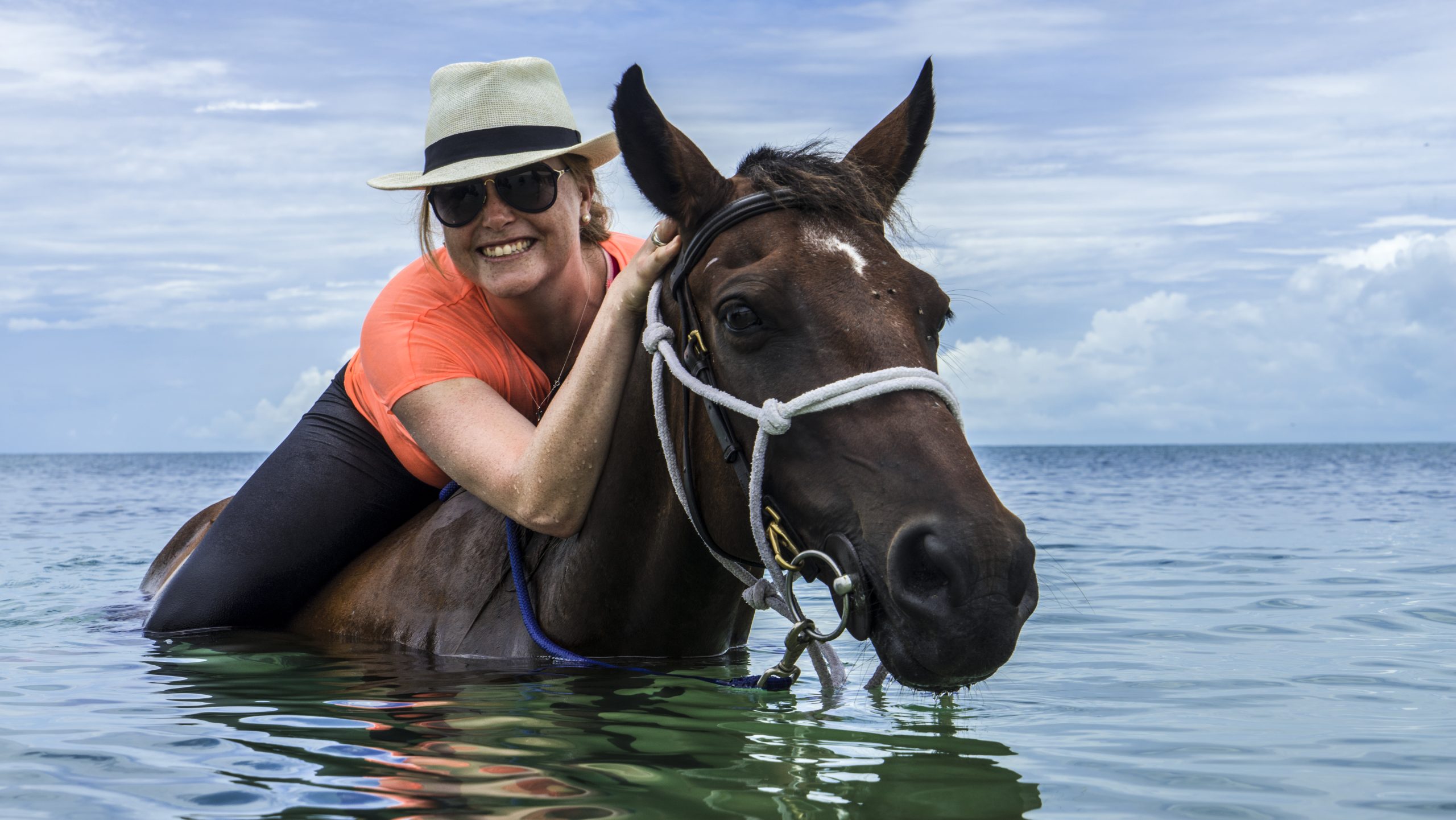 PADI Scuba Diving

Declared a protected area since 1971, the health of the coral reefs is outstanding and game fish are abundant, as fishing is highly restricted in the marine reserve. There is also a variety of uncrowded dive sites to choose from, each quite naturally with their own unique points of interest. The one most spoken of is perhaps Two Mile Reef, which provides picturesque swim throughs, walls and pinnacles, at a maximum depth of 20m.
From a marine life perspective you have the opportunity to observe a wide variety, including four species of sea turtles, reef and nurse sharks, dolphins, manta ray and pelagic game fish. Not to mention Africa's only viable population of dugongs!
General Water Temperatures:
Summer (Dec to April) 79℉  to 88℉
Winter (May to Nov) 72℉ to 77℉
CastAway Picnics
I'm going to suggest the obvious here, this is for you and your significant other. I also understand that this might contradict my opening paragraph… But the idea of being on a secluded island with my wife, walking along the abandoned coastlines and exploring the desert-like beach dunes, is an enchanting one to say the least. 
The lodge teams also provide a picnic which will definitely tantalise the taste buds, add a little rum and coke, and one could be practicing your Captain Morgan stance. This adventure just seems like a bit of fun to be honest, why not. 
Hint: lookout for ghost crabs along the shoreline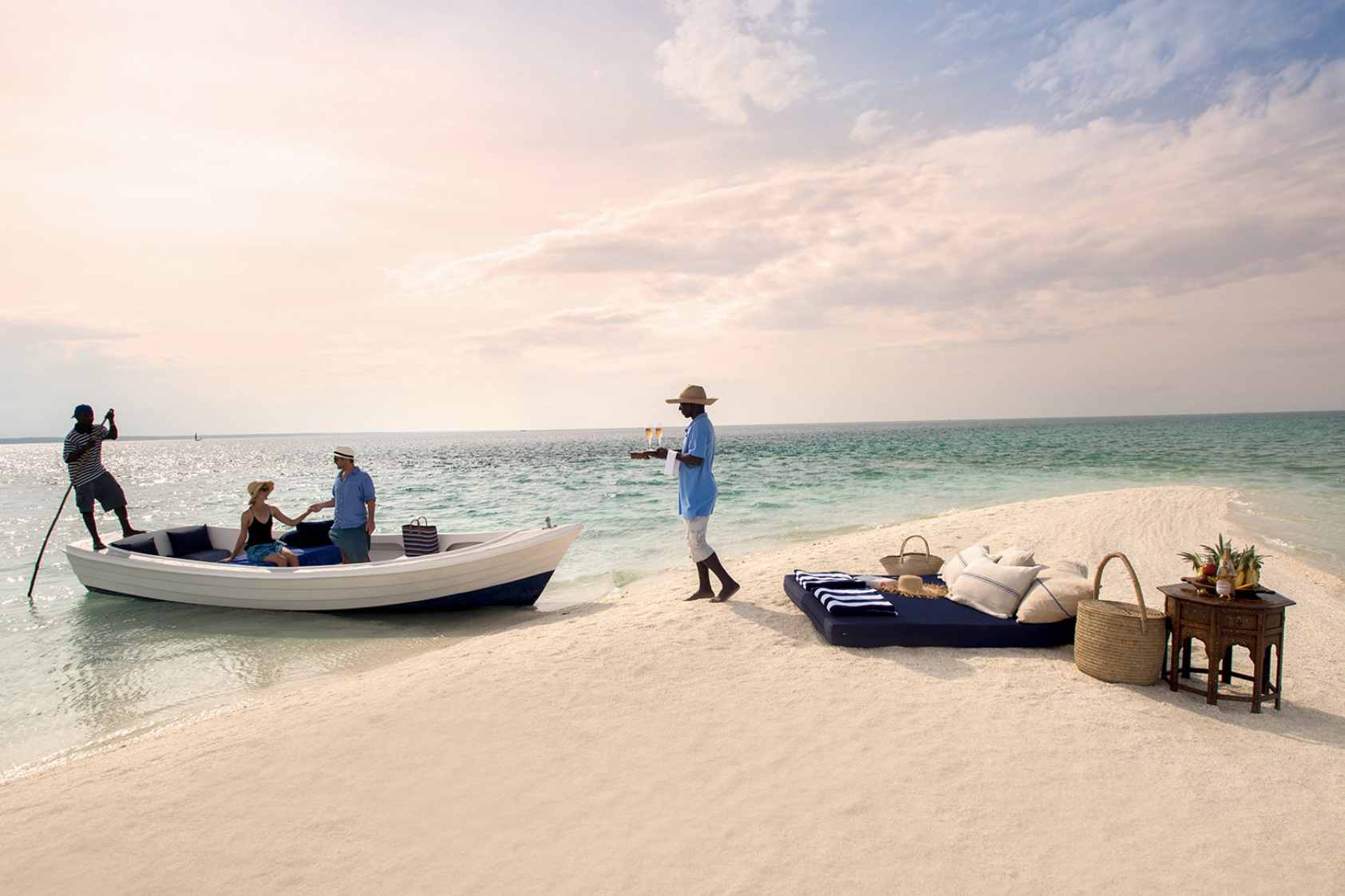 Dhow Cruises
What is an Indian Ocean Island holiday without a sailing around the island on a traditional dhow? It does just look like honest and breezy fun. With a local skipper, hop aboard and connect with the ocean currents and sea breeze for a natural luxurious experience, perfectly timed to enjoy a warm sunset.  Remember there is always an opportunity to snorkel, or swim with dolphins, so it's best to keep an eye on the horizon! 
I am also confident that a few delicacies (canapés and sparkling wine) will be provided to make the all important sundowner complete to your satisfaction.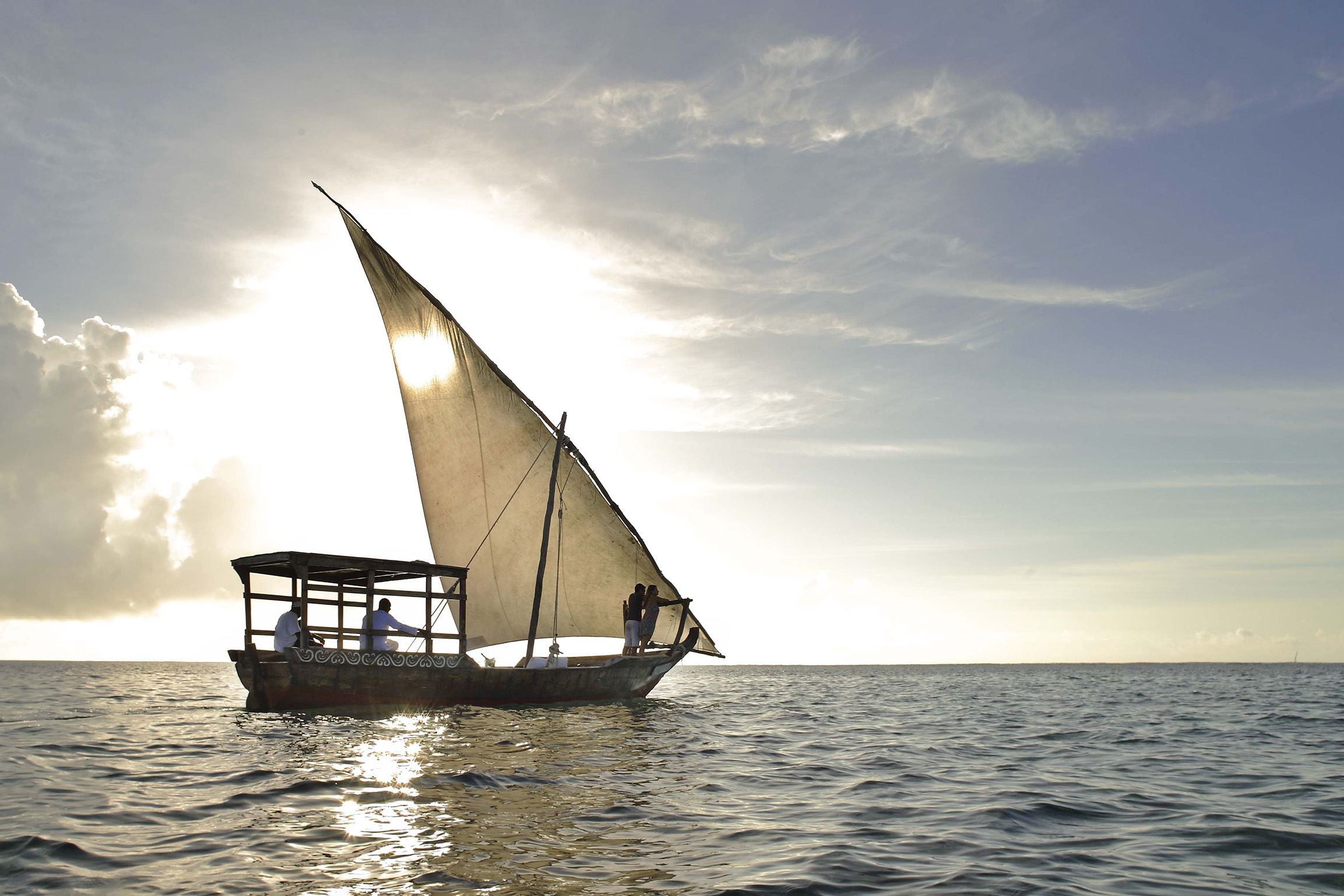 Snorkeling
For those of you who do not have your PADI, snorkeling is a great opportunity for everyone to explore flat-topped barrier reefs surrounding Benguerra Island. Expect to see an array of colours from the shallow depths, with a variety of marine life including pondering sea turtles, reef and pelagic fish, and relaxed reef sharks. 
Along the way to your snorkeling spot, always look out for the endangered dugong and resident pods of dolphins!
General Water Temperatures:
Summer (Dec to April) 79℉  to 88℉
Winter (May to Nov) 72℉ to 77℉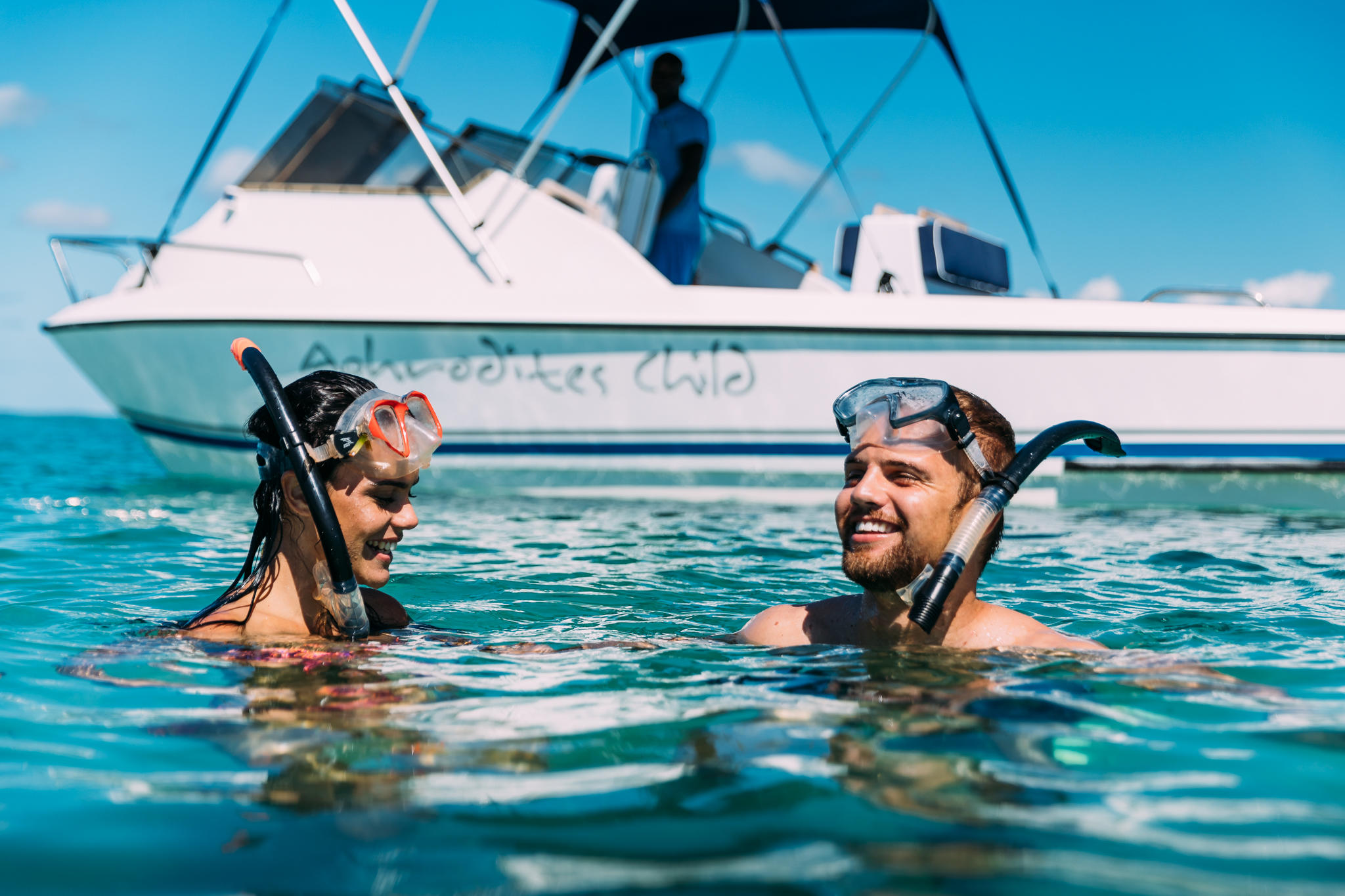 Are you ready for the trip of a lifetime?
If you're thinking of planning a trip, we're here to help! Our team of travel designers will create an itinerary just for you to create memories to last a lifetime and conquer your bucket list. Get in touch with us today to start planning your adventure in Africa.
Follow us on Instagram