your trip of a lifetime awaits
Plan your journey to Africa
At Ubuntu Travel, we create custom itineraries that will conquer your bucket list and create memories to last a lifetime. The air is different in the open plains of Africa. Suddenly you feel more awake, and yet like you're still dreaming. More alive, even when you're sleeping soundly to the natural soundtrack of the African bush. When it comes to Africa, the old saying rings true; we don't believe people take trips, we believe trips take people.
Africa is a once in a lifetime destination, but if you're anything like us, your first trip won't be your last! For years we have been creating life changing trips to Africa for couples, families, corporate groups, and solo travelers. Our mission is simple: to take the guesswork out of Africa and show you the best this continent has to offer. So what are you waiting for? Start designing a customized itinerary, or use our samples below for travel inspiration!
Some of our most popular safaris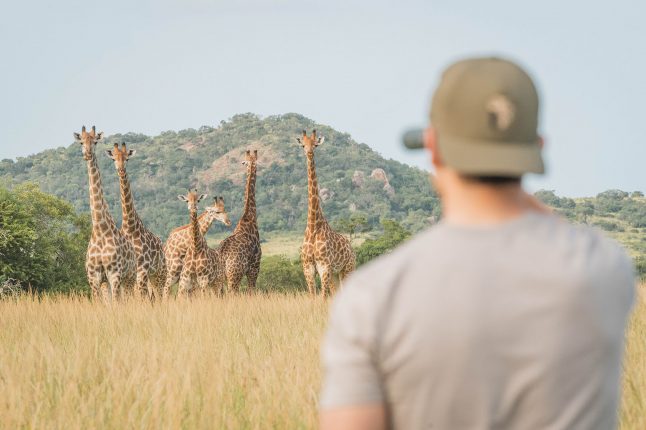 This all-inclusive South Africa itinerary is the perfect choice for your first time in Africa. We'll take you on a whirlwind 10-days exploring Cape Town and the Cape Winelands, followed by an adventurous safari in the bush of South Africa.
From $6,400
per person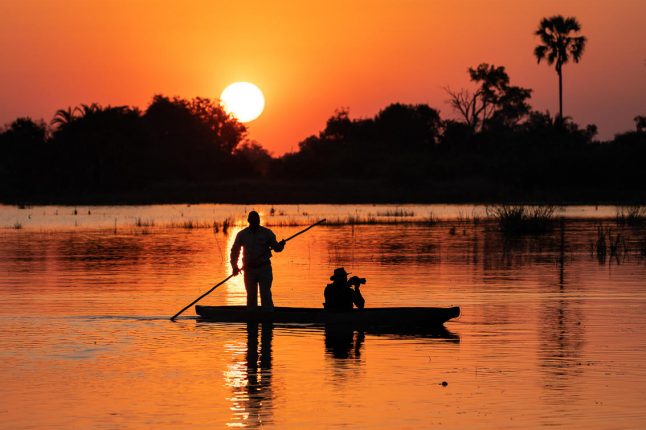 In this epic 14-day itinerary we'll introduce you to the best of Botswana and Zambia. After a luxurious stay at Victoria Falls, you will be whisked away to experience the most authentic safari destination; Botswana, where the wildlife roam free in the wilderness.
From $12,200
per person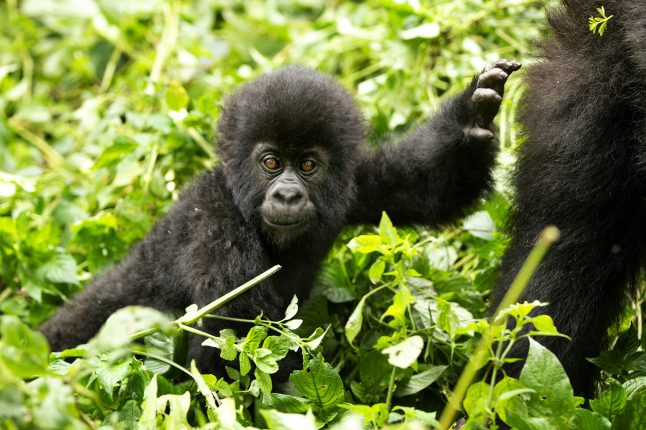 If you have ever dreamed of viewing mountain gorillas in the wild, this itinerary will take you there. This 5-day itinerary will take you up close and personal with primates, including trekking with the gorillas and wildlife encounters in Volcanoes National Park.
From $6,500
per person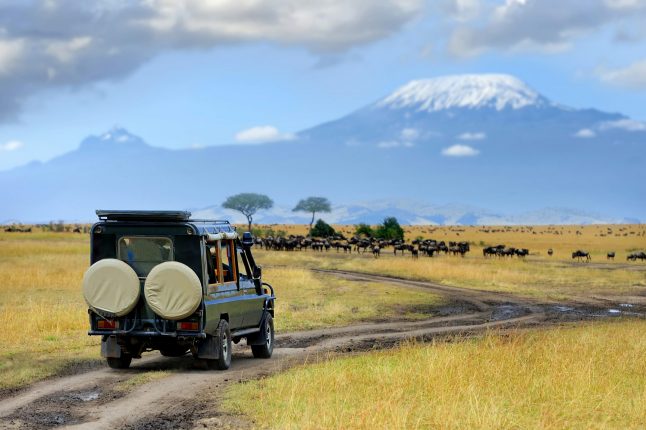 This all-inclusive Kenya itinerary will take you to all the best destinations within this East African jewel. Traversing six of the best conservancies and National Parks within Kenya, you will spend 15 days immersed in all this country has to offer. Prepare to be swept off your feet in the romance of East Africa!
From $11,900
per person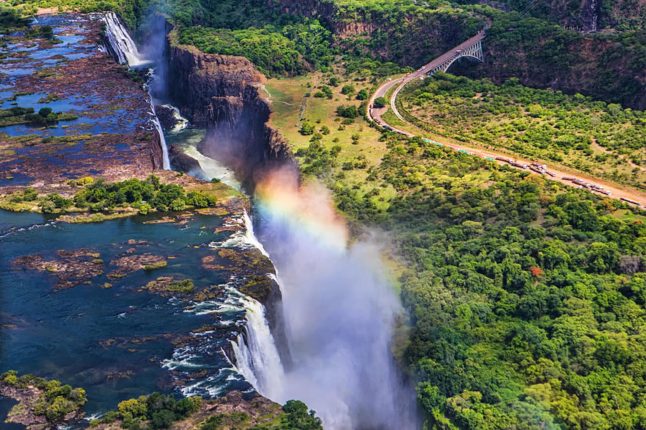 This itinerary commences at the world's largest waterfall, Victoria Falls. After experiencing this natural phenomenon, you will have some time to enjoy the Zimbabwean culture on this side of the Zambezi River. Then you'll be welcomed on the Zambia side for an unforgettable safari experience with travel stories for years.
From $11,800
per person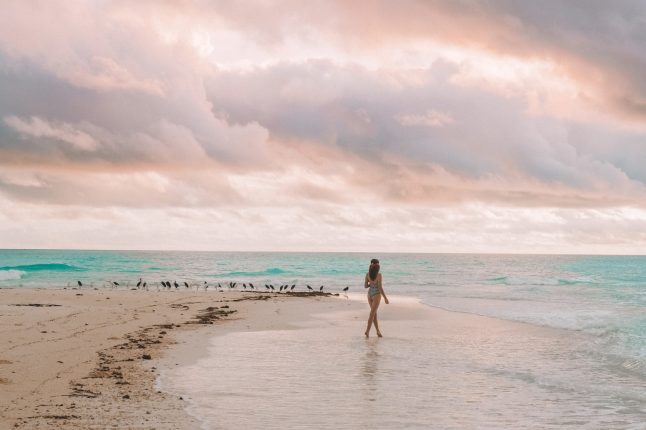 If you're the type of traveler who can't decide between safari and the sea, then you'll be pleased to know you don't have to! Just visit Tanzania. After experiencing an unforgettable safari in the Serengeti and a stay at the Ngorongoro Crater, make your way further east to exotic Zanzibar for marine wildlife adventures.
From $10,750
per person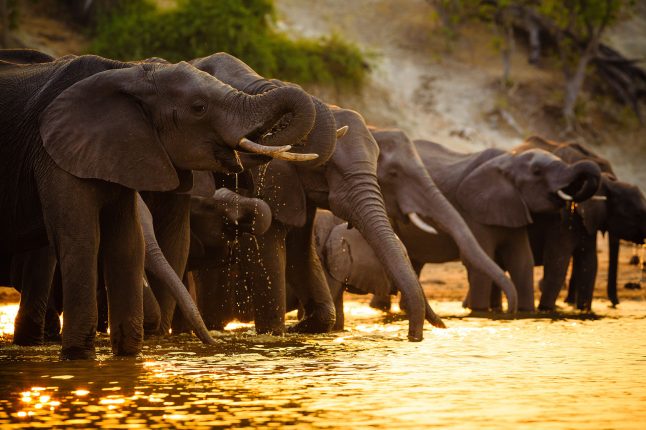 Searching for a safari that celebrates a slower and deeper journey? Then this itinerary into Botswana's vast wilderness areas is for you. After an adventurous stay in the remote Makgadikgadi Pans, rediscover tranquility on the Linyanti River, before witnessing an abundance of wildlife in the Okavango Delta.
From $17,980
per person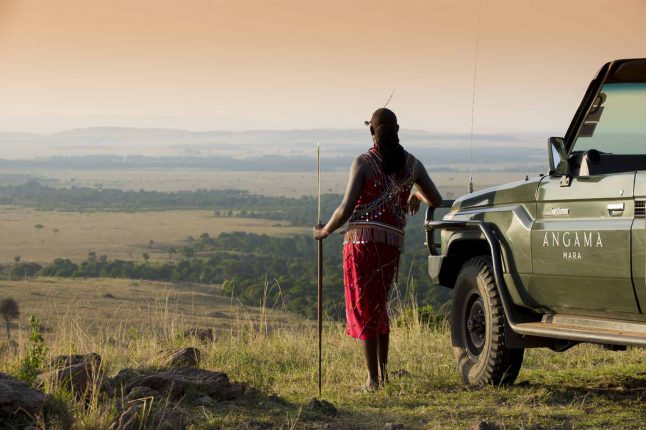 When you can't decide between Kenya's Maasai Mara and Tanzania's Serengeti National Park, you choose both! This incredible journey through East Africa's most visited destinations will leave you speechless. Encounter the two most visited parks in East Africa and marvel at their wildlife encounters.
From $8,700
per person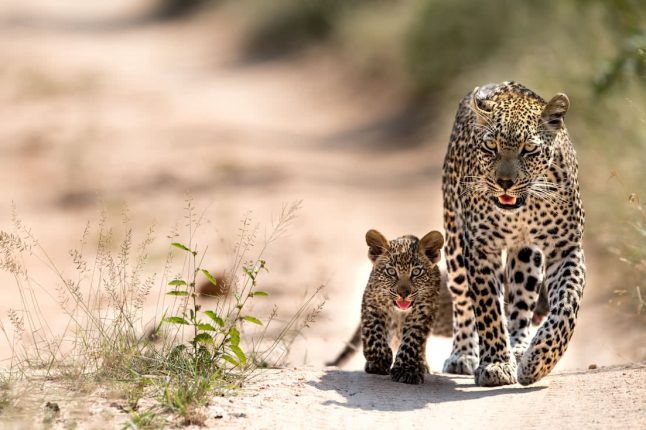 For travelers who are looking for the crème de la crème in safari experiences, look no further than this incredible two-week itinerary throughout the most sought after destinations in South Africa and Botswana. Start in Cape Town and make your way to Sabi Sands, finally ending in Botswana.
From $16,095
per person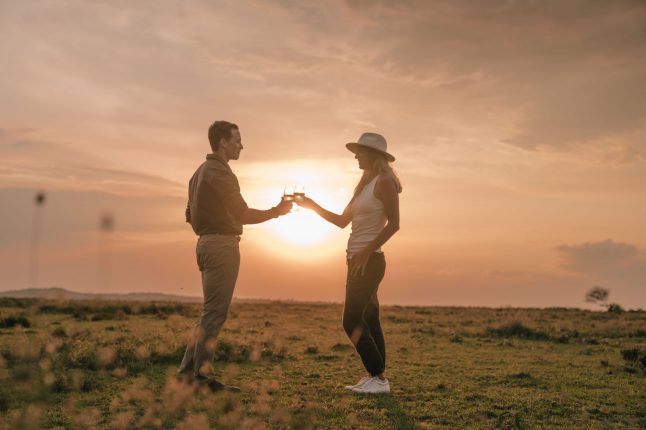 Fancy a honeymoon in the most romantic locations around Southern Africa? We've got just the itinerary planned for you! Our Southern Africa Honeymoon itinerary will take you from Cape Town to Timbavati, onwards to Zimbabwe and finally finishing in whimsical Mozambique. Expect nothing but the best for this once in a lifetime trip.
From $10,900
per person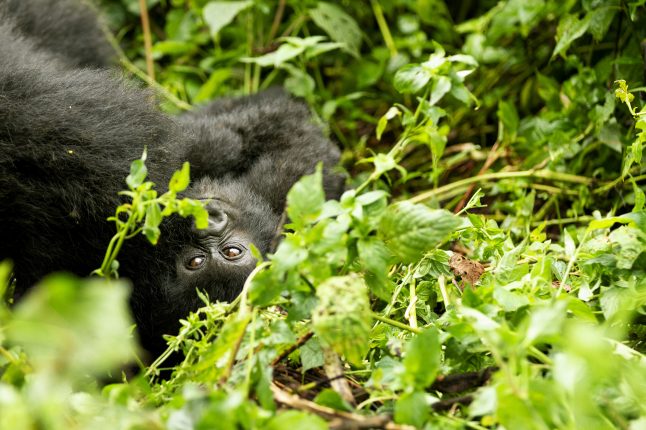 If you're more of an off the beaten path traveler, then look no further than Uganda. Not only is this one of the most underrated countries on the continent, but it also offers one of the best opportunities to contribute to animal conservation in a country that needs it. Visit Queen Elizabeth National Park for a traditional safari, followed by mountain gorilla trekking.
From $8,200
per person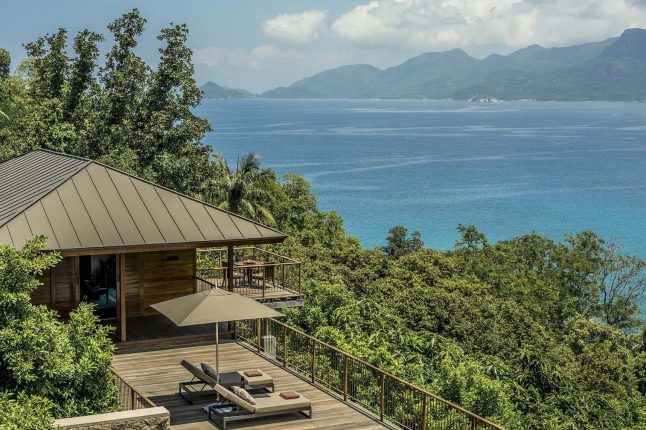 If your idea of a holiday is more sun and sand than safari, then the Seychelles archipelago of 115 islands might be just the spot for you! There are endless islands to explore and discover, however our highlights itinerary will give you a relaxing split of your time between two of the best islands to visit. Expect to be blown away both above land and under water!
From $6,375
per person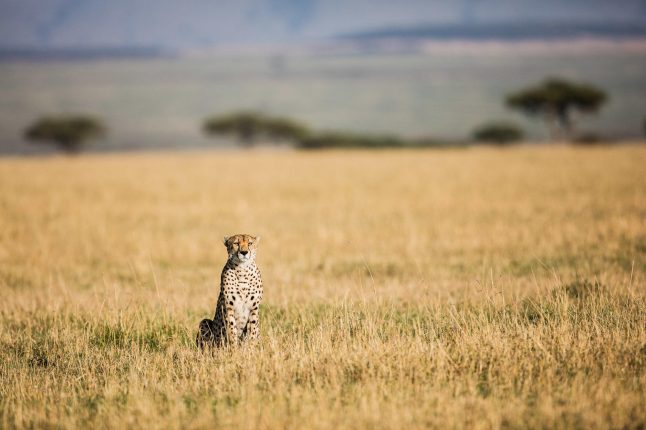 Looking to escape the grips of another cold Northern Hemisphere winter? Discover long-warm days, breathlessly still evenings in a wilderness bursting with prosperity, new-life and enticing opportunities! This is what a Tanzanian Summer Safari has to offer during the months of November to March.
From $18,300
per person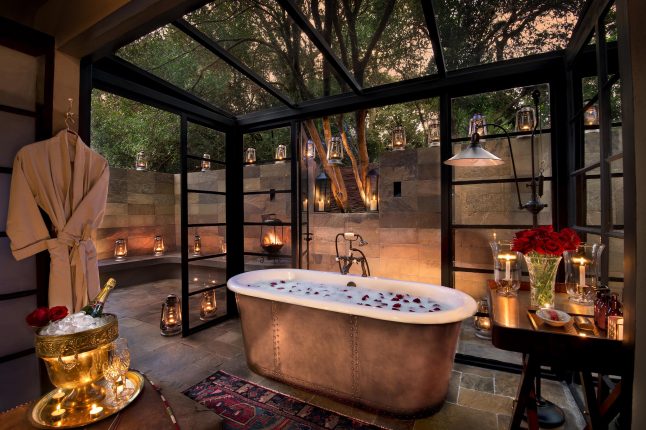 Combining the most iconic safari destinations with exclusive, luxurious and romantic safari lodges. Our latest East Africa Honeymoon itinerary is  a "safari worth toasting." Step onto the open plains of the Masai Mara and Serengeti National Park, before bathing in rose petals at the ancient Ngorongoro Crater!
From $11,565
per person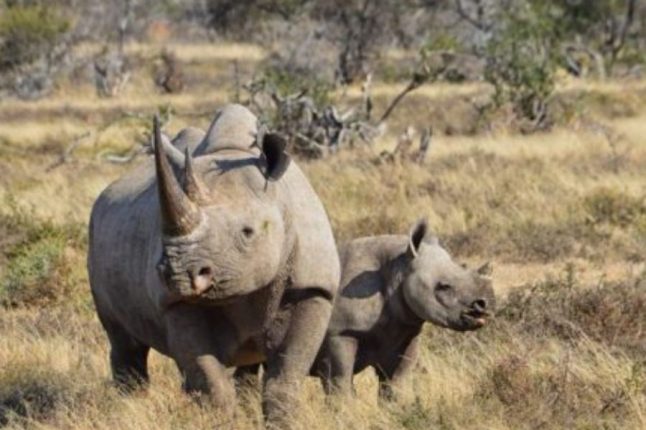 Join us on a once-in-a-lifetime journey to Phinda Private Game Reserve, South Africa. And immerse yourself  in ground-breaking conservation initiatives with some of the world's leading conservationists, and learn what it takes to protect some of Africa's most iconic species.
From $10,400
per person sharing
Discover the magic of Africa
Wondering what you're missing out on?
Here's what a typical day on safari looks like,
captured by our team of travel designers!
"I had such an incredible time on my visit to Phinda Private Game Reserve with Ubuntu! Some of my highlights included a pre-trip packing list, advice for what to expect in this part of South Africa and even some Ubuntu merch to wear on my trip. It was an unforgettable week on the Phinda Trip and if you are interested in animal conservation, this is a great entry-level safari for anyone interested in finding more purpose in their travels. We spent the week learning about animal conservation and the highlight was of course dehorning a rhino to help protect them from poaching. It was truly the trip of a lifetime."

"This was a dream vacation the lodges were beautiful the food fabulous people amazing animals fantastic everything was perfect from start to finish arrangements from start to finish were impeccable."

Ubuntu Travel helped us plan a perfect, safe trip during the pandemic, to Tanzania. The service and hospitality was out of this world. Because of that, we didn't just feel welcome, we felt at home. Ubuntu Travel helped to find the perfect locations, from an amazing luxurious tented camp where we slept under the stars and got woken up by a giraffe, to a beautiful modern hotel at Zanzibar and a private island with amazing reefs for diving called Mnemba. To top it off, Ubuntu Travel helped to plan our surprise wedding proposal on the beach of Zanzibar (she said yes!). We could not ask for more. This whole trip has been a dream come true and we can't wait to go back to Africa, ofcourse, via Ubuntu Travel again!

"From start to finish, the Ubuntu team provided us with the most exceptional service and safari experience. We only had 10 days to plan our trip and Ubuntu relieved us of any stress. They were timely, thoughtful, and never missed a single detail. At each destination, the food, lodging, and game drives were top-notch. My clients and I both agreed it was one of the most extraordinary and special trips we've ever been on. Thank you, Ubuntu, for the wonderful memories!"

"Thank you Ubuntu Travel Team! We cannot thank you enough for the expert attention to detail throughout each phase of our adventure. From pre-planning, vaccination assistance, to accommodations and experiences once on the ground; our trip is one that exceeded all expectations. We would like to make special note of the incredibly kind and knowledgeable safari guides and resort staff that accompanied us throughout our stay. Every inquiry we had regarding landscape or animal species was thoroughly answered. These guides are all highly educated and the proficiency displayed by each and every guide while on safari added even more to the value and enjoyment of our holiday. We truly fell in love with the land and the people. Thank you for providing us with the trip of a lifetime."
Dreaming of an escape to the wetlands of Botswana or a wildlife expedition to visit the mountain gorillas in Rwanda? Here at Ubuntu Travel, we create bespoke itineraries to conquer bucketlists. Get in touch with our team of dedicated travel designers today to start planning your adventure!