COVID-19 Travel Information
Africa is ready when you are!
During these times of adversity, we would like to send our best to those who have been affected by COVID-19. As the situation regarding the coronavirus is rapidly changing, we are keeping up to date with the latest health news to be sure we are operating at top capacity for our clients. As developments are made, we will continue to update this page with more information including the announcement of country border reopenings.
Your health is our top priority. Our on the ground partners are well-informed on the proper protocols and safety measures being recommended by the World Health Organization to keep traveling guests and lodge staff safe. After taking the time to ensure that your guest experience and safety will not be compromised with these new measures in place, Africa is ready to welcome you back as soon as international travel bans are lifted.
We understand that at this point in time, international travel may currently seem daunting but we're here to help whenever you're ready. If your wanderlust is calling, here are a few of the countries currently accepting travelers from the United States.
Updated: November 1, 2020
Below are the expected dates of border openings for international travel: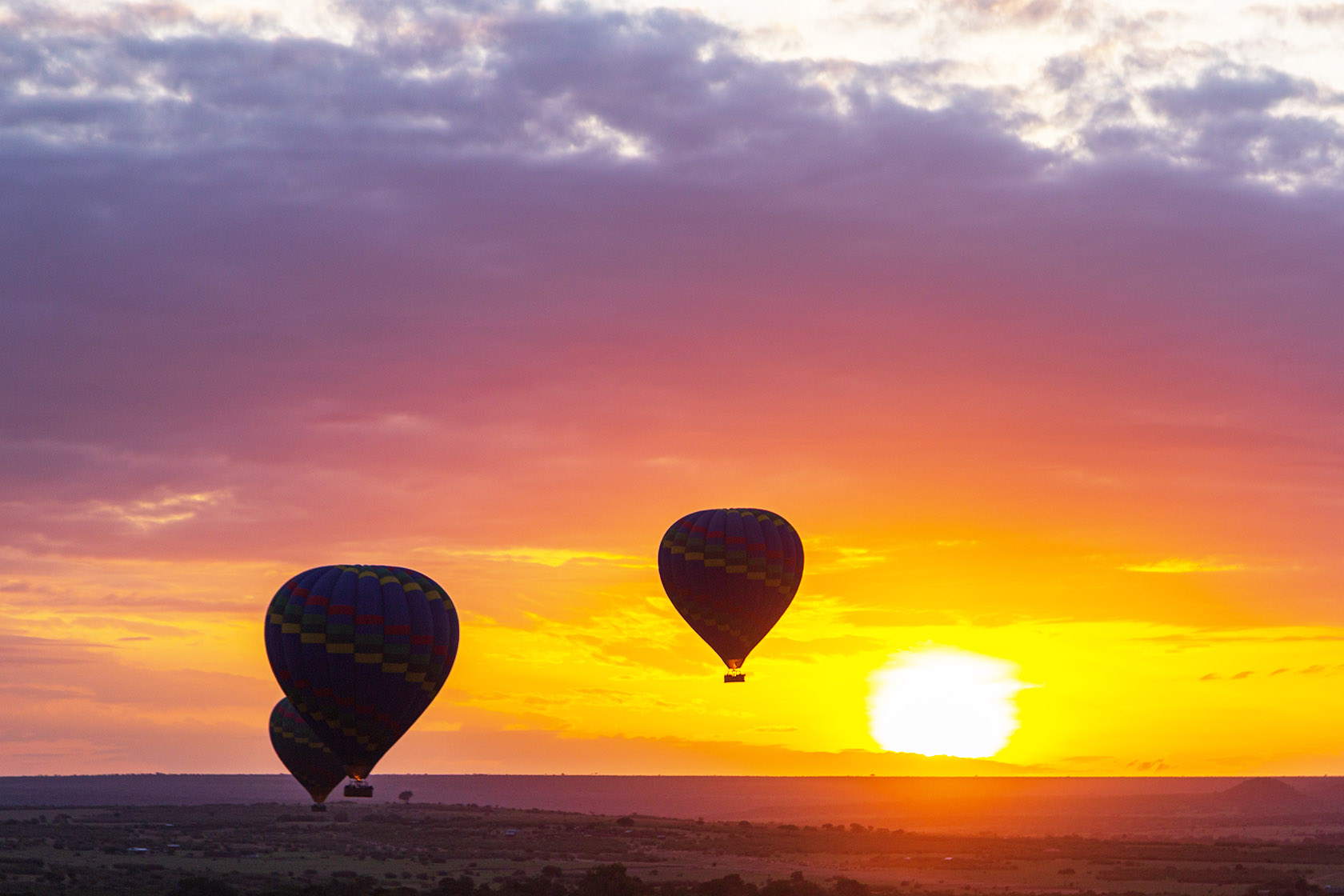 Entry Requirements by Country
Kenya
Passengers arriving from countries NOT on

this list

(high-risk COVID-19 transmission countries) will be are required to quarantine for 14 days at a government-designated facility or at their Kenyan residence.

All arriving travelers must have a COVID-19 negative PCR-based certificate, obtained no later than 96 hours prior to the departure from their home country.

All travelers will be screened on arrival, and subject to temperatures checks at the airport. Body temperatures must test below 37.5°C (99.5°F) and visitors must have no persistent cough, no difficulty breathing, and no other flu-like symptoms.

If there is a reported case of COVID-19 on a flight or if the above symptoms are detected, all passengers within two rows of the passenger with the symptoms will be quarantined for testing. If the test results are negative, they will be allowed to leave the facility.

It is mandatory for all passengers arriving in Kenya to complete the Travelers Health Surveillance Form by the Ministry of Health.

The form can be found here

and must be completed online prior to disembarkation. Passengers will receive a QR code after completing the form and will be required to display it to a Port Health Official to proceed through immigration.

All arriving travelers must complete Passenger Locator Cards, which will be used to track guests entering Kenya.

Strict infection prevention and control measures have to be followed: social distancing, good hand hygiene, and the wearing of masks remain mandatory.

Nightly curfew hours are from 9:00pm to 4:00am local time.
Airlines flying into the destination:
Kenyan Airways

KLM Royal Dutch Airlines

Emirates
Maldives
To ensure the safety of all, the Health Protection Agency (HPA) has made it a mandatory requirement for all tourists to present a negative result for a nucleic acid test (PCR test) for Covid-19 on arrival. The sample for the said test must be taken not more than 72 hours prior to the scheduled time of departure from the first port of embarkation en route to Maldives.
All passengers are advised to fill the online Traveller Health Declaration, within 24 hours prior to departure. This must be submitted online, via https://imuga.immigration.gov.mv
Temperature checks and screening measures will be carried out at the first point of entry for tourists and special attention will be paid to individuals exhibiting COVID-19 symptoms including, but not limited to, cough, runny nose, or shortness of breath.
Please note that upon arrival into the Maldives, those who exhibit Covid-19 symptoms will have to undergo a PCR test. If you are traveling in a group, all members of the group must undergo testing.
In the case of a positive PCR result, the tourist facility, where the tourist is booked to stay in the Maldives, shall be given the option of transferring the tourist to their booked accommodation to isolate in their designated room or to isolate in a government-run facility. These options will also be subject to the individual's medical condition. Tourist facilities shall bear responsibility for ensuring that the costs related to the transfer and accommodation of individuals who require treatment at a government-managed facility are met.
Namibia
All passengers arriving on international flights must present a negative PCR COVID-19 test result, conducted within 72 hours of boarding the plane. 

Once a negative test is provided on arrival, guests will then be allowed to enter Namibia and proceed with their travels with no further restrictions.

Tourists must complete an epidemiological questionnaire to be submitted together with a full travel itinerary to health staff on the ground at the airport. The forms can be obtained at www.namibiatourism.com.na.
Upon arrival tourists may proceed to the pre-booked destination and engage in the planned daily tourist activities at the establishment(s) for the number of days the tourist is staying there.
Tourists must have travel insurance that covers medical expenses and unexpected hotel stays in case of isolation.
Airlines flying into the destination:
Ethiopian Airlines
Lufthansa
Air Namibia
Qatar Airways
Rwanda
All tourists will be allowed to visit Rwanda's attractions and destinations after testing negative for COVID-19 in two consecutive tests.
All travelers arriving in Rwanda must have a negative COVID-19 certificate. The only accepted test is a SARS-CoV 2 Real-Time Polymerase Chain Reaction (RT-PCR), performed within 120 hours of departure for Rwanda. Other tests such as Rapid Diagnostics Tests (RDT) are not accepted.
Prior to arrival, all travelers must complete the Passenger Locator Form and upload their COVID-19 test certificate via www.rbc.gov.rw/travel.
All travelers arriving in Rwanda will be screened upon entry and take a second RT-PCR test to confirm the negative results of the test done prior to arrival. Visitors will be required to wait about 24 hours for these test results in a designated transit hotel.
Withing 24 hours, guests' results will be received via SMS or email. In the event of a negative test, guests will be invited to check out and proceed on their Rwanda safari. In the event of a positive test, guests will be transported to a medical facility for medical attention, at their own cost.
All travelers departing from Rwanda must test negative for COVID-19, with the RT-PCR test performed within 120 hours before departure. The Rwanda Development Board has advised that as long as travelers depart within 120 hours of their RT-PCR test on arrival, they do not require another test.
Departing travelers are encouraged to book and pay for their tests at least 2 days prior to departure through the online platform available on www.rbc.gov.rw.
Preventive measures must be followed while traveling in Rwanda: physical distancing where possible; the wearing of masks is mandatory; temperature screenings before entering certain buildings are mandatory.
A nationwide curfew is in place between 9:00pm and 5:00am local time.
Face masks are to be worn by all people at all times in public places.
Airlines flying into the destination:
Charter flights & Commercial Airlines
RwandAir between Dubai and selective African routes
RwandAir between London and Kigali
South Africa
Travelers must present a negative COVID-19 test result on arrival, conducted within 72 hours of arrival in South Africa.
South Africa is fully reopened to all countries for both business & leisure travel.
Visitors will be requested to download a government contact-notification app on arrival.
All travelers will be screened on arrival and those who show any symptoms of COVID-19 will be required to quarantine until they test negative for COVID-19.
Travelers arriving without a negative COVID-19 test result will be required to quarantine at their own cost.
If travelers display any symptoms of COVID-19 or have been in contact with an infected person, a mandatory COVID-19 test will be required at their own cost. If this test result is positive, travelers will be subjected to a 10-day quarantine at a designated site, at their own cost.
Airlines flying into the destination:
KLM Royal Dutch Airlines
Air France
Ethiopian Airlines
Emirates
Lufthansa
Tanzania
All travelers entering The United Republic of Tanzania will undergo temperature screening upon arrival and must complete a Health Declaration form to be submitted upon entry.
There are no self-quarantine requirements for travelers arriving into the country who are not showing any COVID-19 symptoms.
If guests are traveling with an airline that requires a negative COVID-19 certificate, or if their country of origin requires a negative COVID-19 certificate upon departure, then Tanzania will also request the certificate on arrival. All other travelers do not require a negative COVID-19 certificate, although it is recommended that all travelers have the certificate as a precautionary measure.
Arriving passengers showing any symptoms or signs of COVID-19 will be required to undergo enhanced health screening and may be tested for COVID-19.
All arriving passengers are to wear masks for travel and dispose of them when exiting the airport. Face masks are to be worn by all people at all times in public places.
While in Tanzania, visitors will be expected to adhere to full protective measures against the spread of COVID-19.
Social distancing of 1.5 m apart is required at all times.
Airlines flying into the destination:
Ethiopian Airlines
Qatar Airways
KLM Royal Dutch Airlines
Emirates
Uganda
Arriving passengers must present a negative COVID-19 PCR test result from an accredited laboratory in their country of origin, issued within 72 hours of departure for Uganda.
All visitors will undergo temperature checks and health screening on arrival.
Visitors are expected to wear masks, maintain a social distance of 1.5 metres/5 feet where possible, and practice good personal hygiene.
Departing travelers are advised to arrive at the airport at least four hours before their scheduled flights.
Passengers must present a negative COVID-19 PCR test result, issued within 120 hours of departing from Uganda.
Travelers will undergo temperature checks and health screening.
Passengers who exhibit signs and symptoms of an infectious disease will be transported to an isolation center for a COVID-19 test. Results will be available within 24 to 48 hours. If foreign nationals test positive for COVID-19 and wish to be repatriated to another facility outside Uganda, they can do so at their own cost and according to COVID-19 medical evacuation protocols.
Airlines flying into the destination:
Turkish Airlines
Qatar Airways
Emirates
Kenya Airways
Ethiopian Airlines
Zambia
All arriving passengers must have a certificate of a negative SARS-CoV2 PCR test that has been conducted within 14 days of arriving in Zambia.
All international visitors are screened on arrival. If you show any signs of COVID-19, you will have to quarantine for 14 days.
Traveler Health Questionnaires will be provided to all airlines entering Zambia. These will be given to passengers on board to complete before disembarkation and to hand over to health staff on the ground.
Passengers with a body temperature equal to or above 38 degrees Celsius (100.4 degrees Fahrenheit) and with any of the following symptoms: cough, shortness of breath or difficulty in breathing, sore throat, and headache will be quarantined in specific institutions designated by the Ministry of Health until their results are ready.
Visitors will be expected to adhere to COVID-19 regulations like physical distancing, wearing face masks, and personal hygiene. They will also need to monitor themselves daily for 14 days post arrival for symptoms of the virus and report any occurrence to the nearest health facility.
Airlines flying into the destination:
Ethiopian Airlines
RwandAir
Kenya Airways
Emirates
Zimbabwe
All travelers will be required to present a negative PCR COVID-19 test certificate, obtained from a recognized facility within 48 hours of departure to Zimbabwe.
All travelers will undergo health screening and temperature testing.
Mandatory quarantine – Arriving travelers are required to self-isolate for 7 days.
If travelers don't have a negative PCR COVID-19 test certificate on arrival, they are required to stay at a designated isolation facility for 7 days, then self- isolate for another 7 days.
Social distancing, hand sanitization and the wearing of masks are mandatory.
Airlines flying into the destination:
Emirates
Ethiopian Airlines
Kenya Airways
Air Tanzania
Proactive & Preventative Measures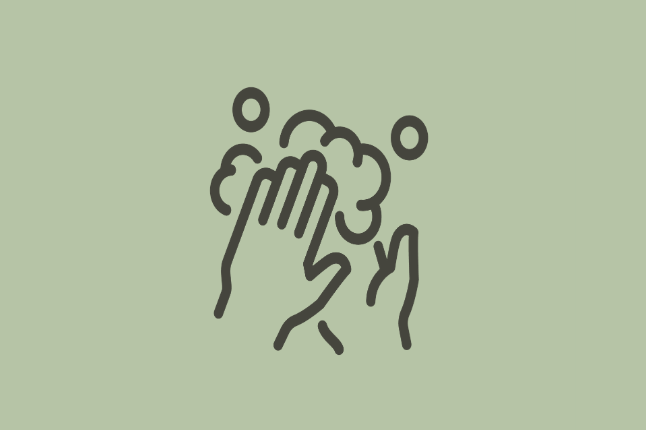 Hand washing and sanitizing stations will be positioned strategically throughout lodges and camps for guest and staff use. Masks and appropriate protective gear will be worn by lodge staff per guest request. Heightened sanitizing protocol will be in place within rooms and guest areas for an added layer of protection.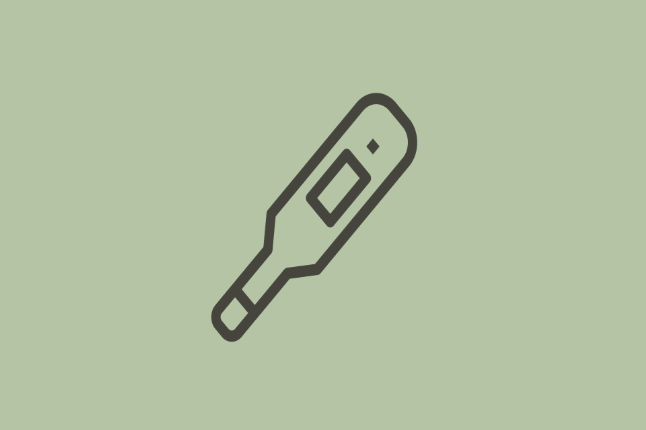 Temperature checks and health screenings will be available for international and domestic traveling guests. In some cases, stations where guests can periodically monitor their own temperature will be implemented. Staff will be fully trained and educated on the latest health protocols by leading authorities.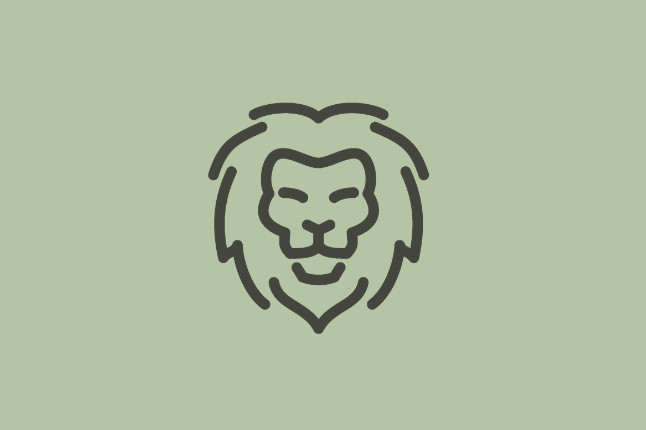 Vehicles will be sanitized thoroughly prior to every game drive. The number of passengers will be limited on shared vehicles, unless a larger group is traveling together. Exclusive-use vehicles are also available per request at additional cost. Thankfully, game drives are already considered 'safe', as they are held outdoors in the open air.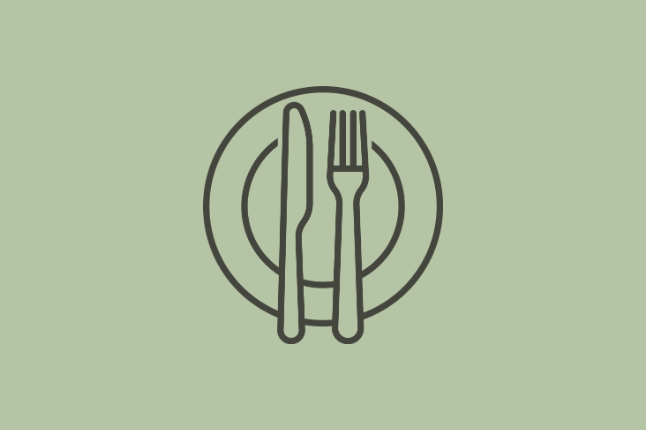 A variety of dining areas will be available for guests to ensure that correct physical distancing measures are observed. Private in-room dining, bush dining venues, terraces, gardens and other outdoor areas may be offered to guests for meals. Kitchen staff will wear appropriate protective items while preparing meals.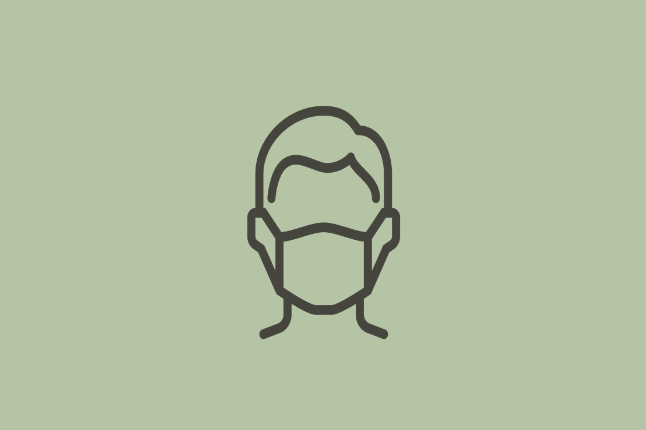 Providing guests with an enjoyable experience is a top priority, along with keeping travelers safe and healthy throughout their journey. If all guests adhere to recommended hygiene practices prior to and during their time in Africa, together we can help keep each other healthy during this time.
NEW!  Flexible Booking Terms
New Bookings (updated August 1, 2020*):
Revised refundable cancellation terms are in place for bookings cancelling for reasons related to COVID-19.
Guests may be entitled to a refund of up to 100% when cancelling under these terms.
In some cases, guests may cancel up to 48 hours prior to arrival.
2020 rates will be honored into 2021 for new bookings.
*All of the above terms are valid for select properties and countries, which will be discussed in detail with clients prior to confirmation of booking. The global situation with COVID-19 is constantly changing and we will continue to keep information updated as quickly as possible.
Reach out and let's start talking. We'll listen and begin to tailor an experiential, private, luxury vacation based on exactly how you want to experience Africa. From adventure to relaxation—and everything in between—let us handle every detail of your unforgettable journey.