Tailor-made Safari Escapes for Private Groups
Whether you have a milestone birthday on the horizon or want to celebrate friendship with those closest to you, Africa is the perfect destination to connect through extraordinary shared experiences. We take pride in cultivating the trip of a lifetime for your group, based on your specific goals, interests, and preferences! No two groups are the same – so you can rest assured that your adventure in Africa will be unlike any other. Our team specializes in identifying the "why" in your travel goals so we can deliver the "wow". From couples' retreats to incentive travel and family reunions, we can design the perfect, customized experience for every group type.
Suggested Itinerary:  Milestone Celebration in East Africa
Feel Nairobi's heart with a visit to the Daphne Sheldrick Elephant Orphanage.

Enjoy the thrilling landscapes of Laikipia surrounding your luxury exclusive-use lodge.

Be amazed by the spectacular game and scenery at Singita's private Grumeti Reserve

Experience the unspoiled beauty and serenity of the Zanzibar coast.
Suggested Itinerary:  A Group Escape to South Africa
Explore Cape Town like a local while enjoying ultra-luxury accommodations and scenic views.

Enjoy thrilling Big Five safaris over six days at two exclusive-use lodges

Search for big cats on luxury safaris in the prestigious Sabi Sands and Greater Kruger National Park.

Discover Johannesburg's vibrant culture with our seasoned, handpicked guides.
Reach out and let's start talking. We'll listen and begin to tailor an experiential, private, luxury vacation based on exactly how you want to experience Africa. From adventure to relaxation—and everything in between—let us handle every detail of your unforgettable journey.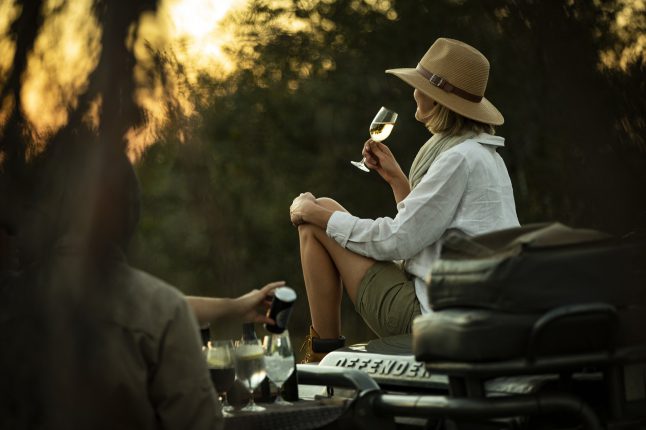 Commemorate a special birthday or milestone with unforgettable experiences in Africa. Share a once in a lifetime anniversary with the ones you love, or celebrate your graduate for years of hard work and dedication. For every milestone that is important to you, we're here to create the perfect itinerary to help you honor it. These momentous occasions in your life deserve to be celebrated and Africa is just the place to do it!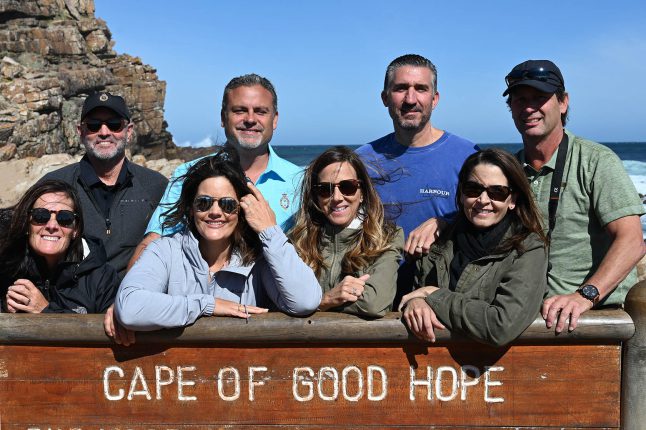 An escape in Africa is the perfect way to nurture your relationship (and friendships) with a romantic and action-packed couples retreat. Experience delicious cuisine and fine wines, relax on beaches and enjoy exclusive-use lodging and private game vehicles. A scenic campfire and your favorite sundowner beverage is an excellent canvas to create memories with your loved ones and friends.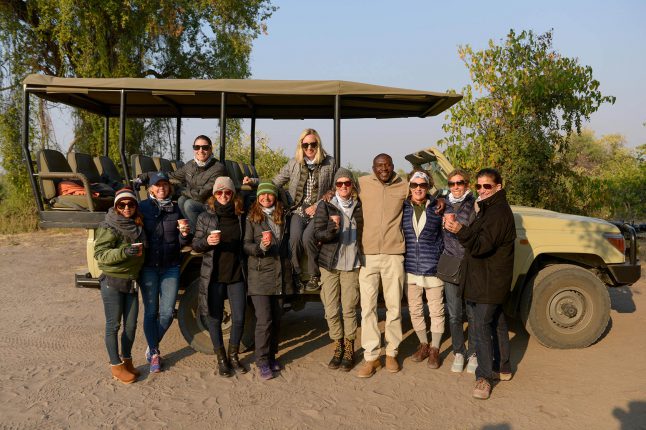 There's no place like Africa to strengthen the bond with your closest friends – sharing laughs, telling stories, and building memories. Whether on thrilling safari game drives or relaxing fireside in the evenings, traveling with your friends will bring you closer than ever. Whatever your group requires, we can design a custom adventure to accommodate experiences of all types.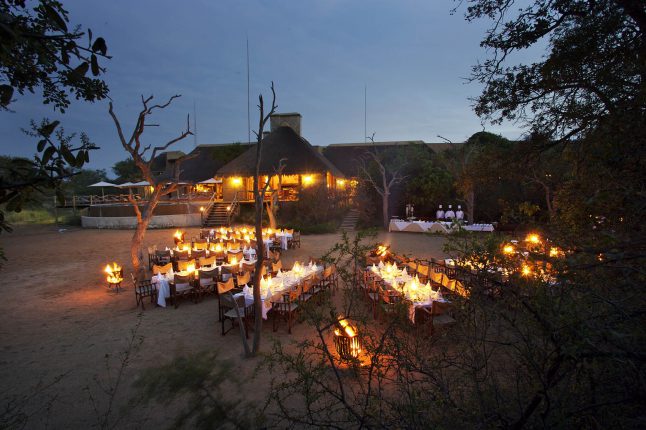 From employee incentive programs to meetings, conferences, and high-end client gifting, we can tailor-make any program to fit your needs. A luxury escape in the African wilderness is the perfect way to incentivize your top performers or display your gratitude for your valued clients. We'll design the perfect experience that will convey your sincerest appreciation, as well as create lasting memories and the desire to return to Africa again and again.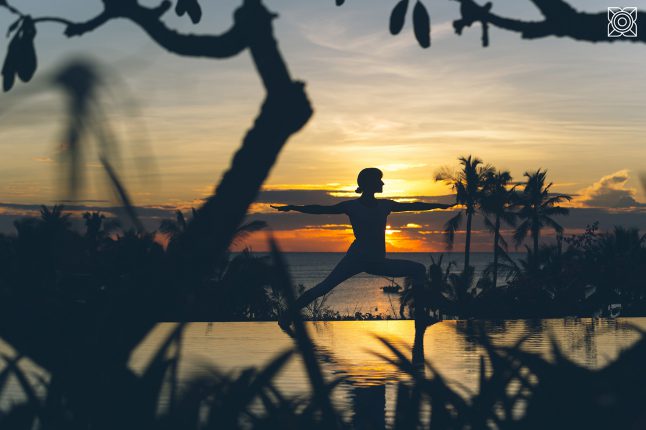 Looking to bring some meaning to your travel? We can help design retreats of any variety to bring your group the experience of a lifetime. Whether you're in need of a push out of your comfort zone or are looking to bring wellness and relaxation to your group – we've got you covered. From foodie (and fine wine) oriented itineraries to fitness-focused programs and team-building experiences, a retreat is just what you need to push the reset button in your life.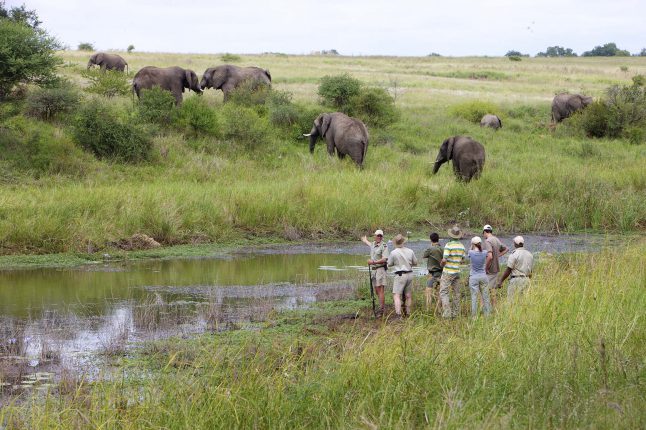 We have extensive experience planning luxury travel for members of the Young Presidents Organization – in the form of experiential chapter retreats, private couples trips, and multi-generational family vacations, all meeting the "only in YPO" gold standard. We understand the value of a seamless travel experience complete with impeccable white-glove service and we take pride in sharing those travel elements with all of our clients.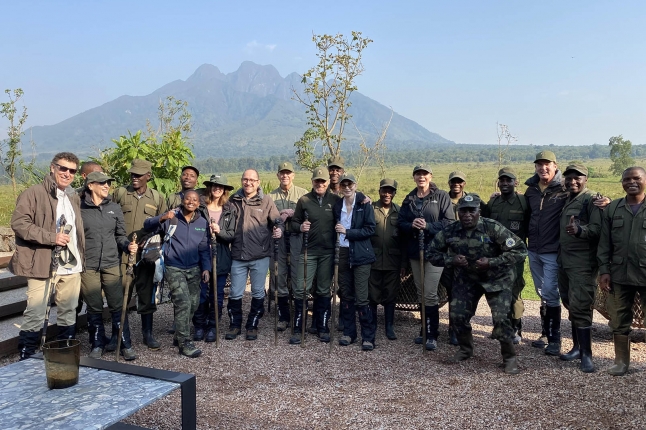 "We recently returned from an unforgettable trip to Rwanda, thanks to the extraordinary excellence of Ubuntu Travel. Every detail was carefully thought through – the magnificent lodges we stayed at, our gorilla trekking guides, the recommended restaurants, the seamless transport between places and much more. Ubuntu Travel created an eight-day Rwandan experience that will linger in our minds and hearts for a long time. Thank you, Kyle and team!"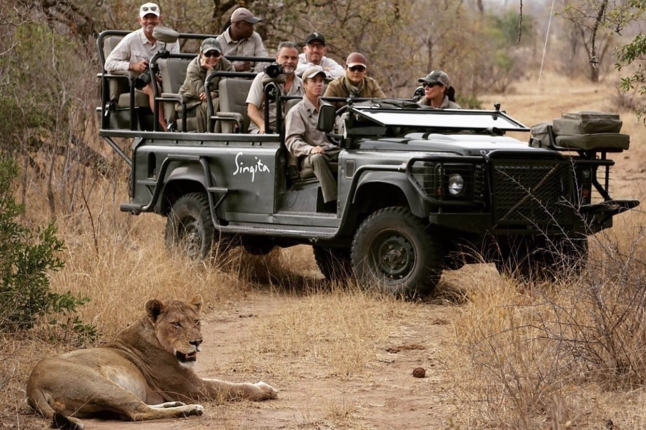 "We had the adventure of a lifetime with Ubuntu Travel; the trip was so well planned, they made it so easy for us. We felt like we got a really well rounded view of the country. The opportunity to see so many amazing animals up close was simply magical. Our group of 13 was the perfect amount to travel together. The food and the accommodations everywhere we went could not have been better. We would gladly recommend this adventure to anyone, and already have several times!"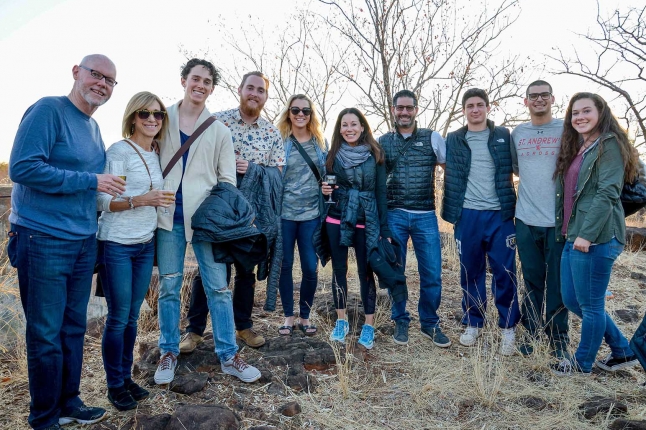 "On our second trip with Ubuntu Travel, traveling to Zambia and Botswana, we went on a YPO family experience with over 100 people. During both trips, we were impressed by the exceptional accommodations, gracious hosts and staff, and the overall experience working with the Ubuntu Travel team. Even while traveling with a large group, all transfers and events were seamless. We are so thankful for all of the memories we will cherish from our adventures in Africa."
LET'S PLAN YOUR PRIVATE GROUP SAFARI
Reach out and let's start talking. We'll listen and begin to tailor an experiential, private, luxury vacation based on exactly how you want to experience Africa. From adventure to relaxation—and everything in between—let us handle every detail of your unforgettable journey.