Frequently Asked Questions
As you start planning your bucket-list experience in Africa, it is normal to have questions! Depending on where you call 'home', you can expect a long journey before you arrive in Africa and new experiences that come with visiting unknown countries. At Ubuntu Travel, we are well-versed in planning itineraries for first time visitors and experienced travel enthusiasts, alike! It is our mission to ensure our guests spend less time worrying about planning and more time enjoying the journey of a lifetime. Here are a few of the questions that we hear most frequently from our clients. Not covered here? Reach out to us directly and we will be happy to assist!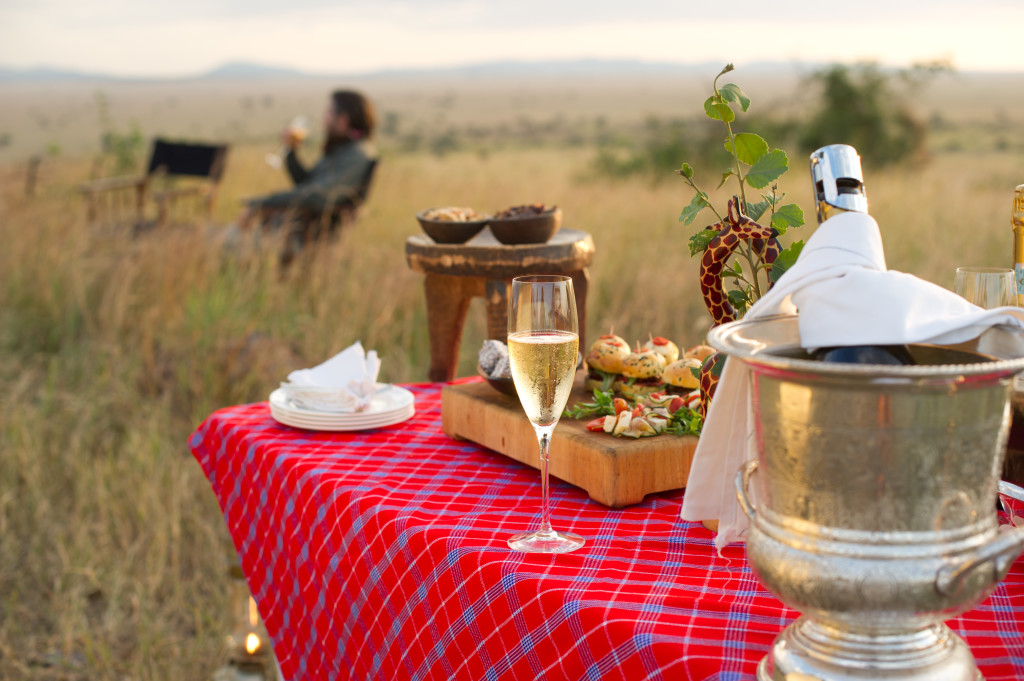 What do I need in order to travel to Africa and between countries?
A valid passport is required. For most countries, the passport must be valid for at least 6 months from your travel dates. We will be your advisors for any vaccinations, visas, or additional documentation needed depending on the countries visited during your stay.
Will Ubuntu Travel be able to help with our international flights?
Most of our clients prefer to book international travel on their own, however, if requested, we can recommend third-party agents to assist with the best flight paths and competitive pricing.
Will I be able to rent travel vehicles or explore on my own?
If you prefer to drive yourself during your travels, we will educate you on which countries/cities we feel it is a safe option to do so. In some cities, Uber is a great option for quick transportation for activities/meals/etc. We prefer having everything handled and pre-arranged ahead of time for our guests, to ensure that everything runs smoothly, but if guests have a specific travel request, we can help facilitate.
Which vaccinations will I need before I go?
This all depends on the countries you intend to visit during your time in Africa and a local travel clinic will make their medical recommendations for any and all vaccinations. Consulting with the CDC website is always important to keep up with any changes in protocol.
Are safaris safe?
While the animals are wild and safaris take place in their natural habitat, our safari partners take extreme precautions to ensure the safety of our guests as well as the safety of the wildlife. We are happy to say that with over 25 years of personal experience, we have never had a single incident involving one of our clients and their safety.
Do all trips have a responsible travel component?
Our partners in Africa aim to protect the land, wildlife, and natural resources throughout the continent. Guests can feel confident Ubuntu Travel is directly giving back to African communities and assisting with various conservation projects built to sustain the area, wildlife, and people.

Does Ubuntu Travel offer conservation trips?
We partner with various luxury safari operators for exclusive animal conservation experiences. Guests are given a first-hand experience alongside seasoned wildlife specialists and veterinarian teams to assist in a number of conservation activities with rhinos, elephants, lions and other threatened species.

How are animals treated on safari?
Our guides take many precautions to ensure animals feel safe and are never threatened by vehicles on game drives. Our guides will brief guests on game drive etiquette before departure and will remind the party of safety measures throughout the journey. In a successful safari situation, animals will not pay any attention to the vehicles and will see them as a part of their environment.

Is safari appropriate for guests with special needs?
We understand everyone's limits are different and there's no reason to toss out a bucket list experience due to physical limitations. During the planning phase, any specific arrangements should be requested so we can determine how to best assist you. Most lodges offer programs for guests with special needs to ensure all guests have the same enjoyable safari experience. For example, when gorilla trekking in Rwanda, porters are available to assist guests in carrying their day packs during the hike—and for guests who are physically unable to hike—porters can assist by carrying them up the mountain so everyone can enjoy the same intimate experience together.
How to book a safari?
It all starts with a conversation as we work with our clients to customize their ideal trip, start to finish. Reach out to one of our travel designers today and we'll help make your bucket list vacation a reality. We are available to assist in person (if geographically possible), over the phone, or through Zoom calls. If you'd prefer to correspond via email, we're happy to do so as well!
Do I get to create my own itinerary?
Yes, absolutely! We work closely with our clients to advise on how to best design an itinerary that checks all the boxes, including their preferred types of lodging, the destinations they'd like to visit, their activities of interest, and, of course, their wildlife must-sees!
What will I see on a safari?
Regardless of where you decide to go on safari in Africa, you will see stunning landscapes and a variety of unique African wildlife. Some of the most commonly seen animals on safari are lion, leopard, cheetah, rhino, elephant, hippos, wildebeest and a variety of other antelope species. In specific parts of Africa, guests may have the opportunity to see rarer animals such as mountain gorillas, chimpanzees, African wild dogs, and more elusive small cats such as serval & caracal. Depending on where you are visiting, the scenery can range from open savannahs to sand forests onto thick brush and dense forests.  Read our blog to learn more!
What is the typical mode of transportation in Africa?
While in Africa, your transportation will vary between luxury transfer vehicles in cities, to safari vehicles while in the bush. In certain game parks, 4×4 open safari vehicles are used, while in others you will be using closed vehicles with a pop-top hatch roof for viewing. Depending on your itinerary, transportation between countries or destinations may take place on smaller bush planes (i.e. Cessna Caravans) or on larger commercial flights. Private charter flights are also available for groups looking for more exclusivity.  Read our blog on Modes of Transportation to learn more!
Do I have to travel in a group or can I travel on my own?
We can create a customized itinerary for individuals or groups of any size. Whether you are a solo traveler, a large multi-generational family, or a group of friends, each trip is tailored to our client's specific travel goals and requests. If you are interested in pre-arranged group travel, we may have some special small group experiences to join (inquire for additional information).
How much do I tip on a safari?
Tipping and gratuity are subject to each client's discretion, however, in our experience, the staff and teams who assist our clients in Africa are incredible and go above and beyond to create the most enjoyable experiences for our guests. For detailed information and our recommended tipping guidelines, please see our blog Guide to Tipping on Safari.
How long are safari game drives?
A typical safari schedule consists of morning and afternoon game drives, each lasting about 3 hours. During each game drive, you will have the opportunity to stop for a quick bite and beverage, before returning to the main lodge for your meals and relaxation time. In East Africa, daily schedules can be a bit different if you are looking to travel farther distances to view the Great Migration. In this scenario, meal packs will be organized for dining on the go and full day adventures. Alternate schedules can be requested with your safari guide to accommodate any client preferences.
How long should I travel to Africa for?
We recommend spending a minimum of a week to ten days in Africa. If your budget allows and you are interested in visiting multiple countries, itineraries of two to three weeks are wonderful for in-depth exploration of the continent. You'll also want to factor in travel time to and from Africa, and an extra day or so on the front end can help with jetlag and getting adjusted to the local time.
Can I go on a safari if I am disabled or in a wheelchair?
Absolutely! There are a variety of fantastic lodges and activities that are well suited for disabled travelers. Based on your specific limitations, we can help suggest properties and experiences that are appropriate and safe for disabled travelers.
Does Ubuntu Travel coordinate the travel to get to Africa?
Yes, we can help with booking your international flights to and from Africa, in addition to the rest of your itinerary, including any stopovers in Europe and the Middle East.
What should I plan to pack for my safari?
Packing guidelines will range based on your travel destinations, the time of year traveling and your safari activities. For more detailed information, please visit our Packing Guide for Safari blog.
What is the best time of year to go on a safari?
Africa is a fantastic destination to visit year round – it all depends on a number of factors such as what wildlife you are most interested in seeing, the activities you're looking to engage in (i.e. hot air ballooning, water safaris, scuba diving, etc.), as well as your ideal budget. If you are interested in seeing a specific animal or migration, we can help determine the best time of the year for you to visit. If you are interested in visiting a specific country or eco-system, we can help you plan for the optimal weather and best game viewing in that part of Africa.
"Without question our trips to Africa with the Green Family and Ubuntu Travel stand out as highlights in our family's memory of experiences. We enjoyed time with the Greens, and three other couples, in Cape Town and Kruger in 2010 via a well-orchestrated trip that exposed us to an experience beyond our expectations. We then traveled with them again to Zambia and Botswana in 2016, this time on a YPO family experience with over 100 people. During each trip, we were impressed by the exceptional accommodations, gracious hosts and staff, and the overall experience working with the Ubuntu Travel Team. Even while traveling with a large group, all transfers and events were seamless. We are so thankful for all of the memories we will cherish from our adventures in Africa."

Advice Period, Convergent Wealth Advisors, Principal, Founder and Former CEO
Reach out and let's start talking. We'll listen and begin to tailor an experiential, private, luxury vacation based on exactly how you want to experience Africa. From adventure to relaxation—and everything in between—let us handle every detail of your unforgettable journey.