Marked by diverse wildlife viewing, expansive plains, lush forests and white sand beaches, Tanzania offers visitors thrills around every corner. Having formed a reputation as one of the top locations for safari in all of Africa, Tanzania also boasts a wide array of activities and experiences, both busy and quiet, whilst on safari. Below we will cover which parts of Tanzania have given it such an impressive reputation and continue to delight visitors time after time.
Serengeti National Park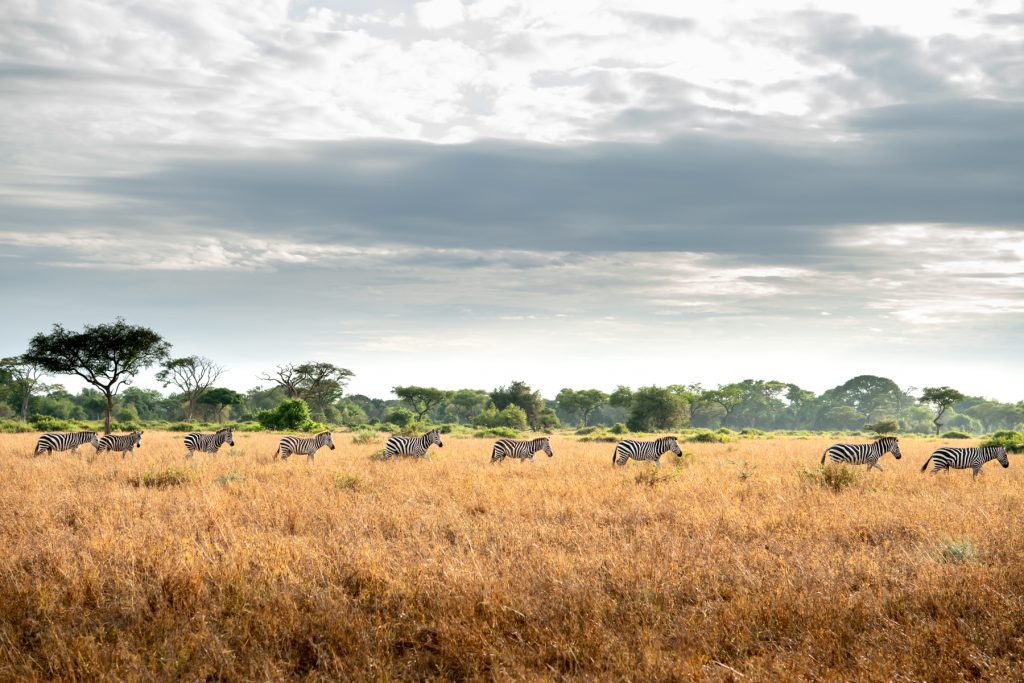 Translated to "endless plains", Serengeti National Park, often referred to simply as the Serengeti, spans a whopping 12,000 square miles and has (rightfully) been dubbed "The Mother of All Safari Parks" due to its undeniable magnificence and unique opportunity to view wildlife up close. Even though this park possesses the highest concentration of predators in all of Africa, an awe-inspiring two million mammals travel across the Serengeti each year. Known as the "Great Migration", this spectacular display has long attracted visitors for its ability to supply one of the top wildlife experiences in the world. Visitors have the chance to view the Big Five, see large predators, and drink in the national treasure that is the Serengeti.
The Ngorongoro Crater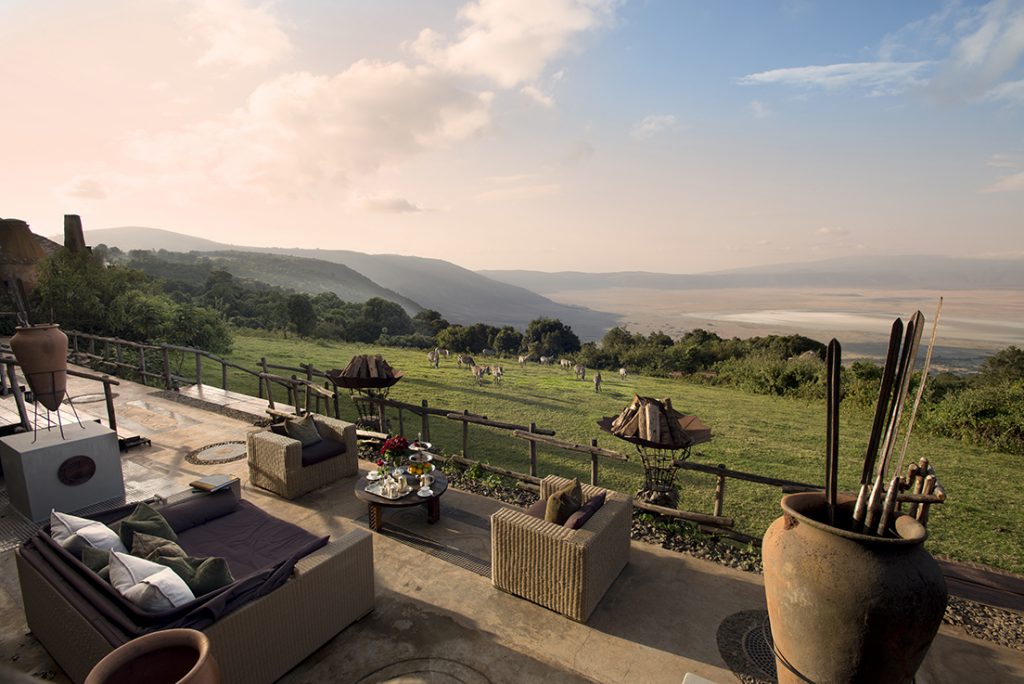 Picture a striking display of wildlife unfolding in one of the most dramatic settings on earth. This is precisely what makes up experiencing the great Ngorongoro Crater. The world's largest intact volcanic caldera and nicknamed "The Garden of Eden", the crater is comprised of plains, a mineral-rich soda lake, fresh springs and acacia woodlands, positioning it as an ideal environment for various forms of wildlife, given the fertile soil and abundant water supply. Visitors have the chance to view tons of game within the crater, including big cats, lots of hyenas, black rhinos and more. Birds and raptors may also be found. It is frequently recommended that if you are going on safari in the Serengeti, you should also pay a visit to the Ngorongoro Crater for a night or two. Game viewing is typically good year round, while low rates can be found in February, May or November.
Lake Manyara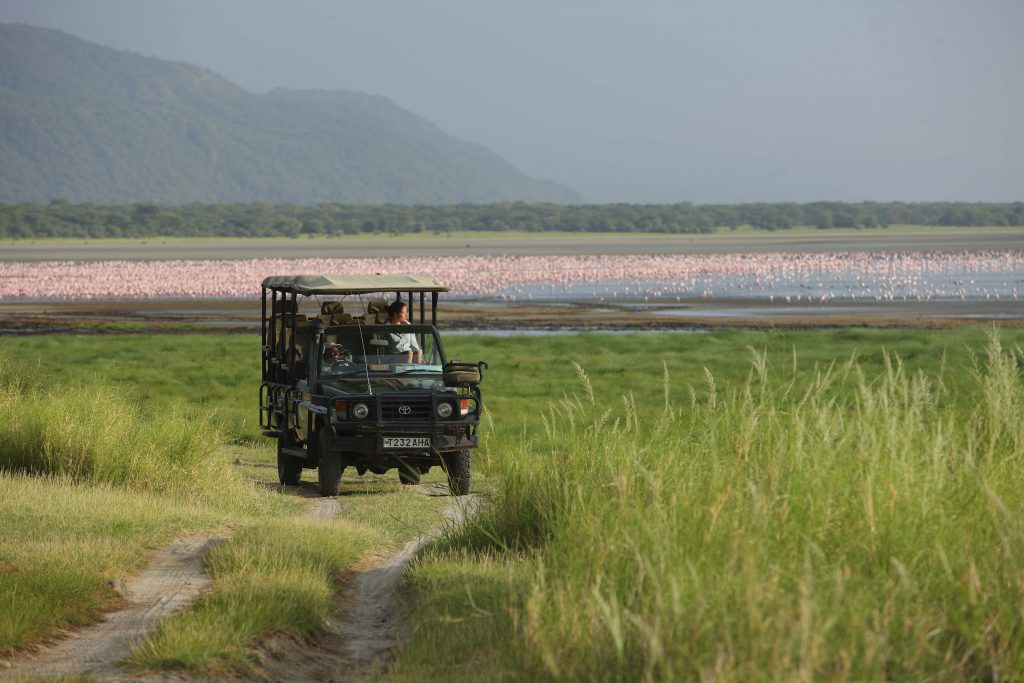 Made famous for tree-climbing lions and large troops of baboons, Lake Manyara is the smallest but most diverse of the four parks that make up the Northern Circuit in Tanzania and is often used for introductory drives. Guests can take in scenic views of the lake or explore dense forests within the same region. Due to its size, the park is often packed with spectators and is often not recommended for a long-term visit, but rather, a stop en route to larger parks. Game drives, during the day or night, are an option around Lake Manyara, wherein natural beauty is in abundance.
Mahale Mountains National Park 
Mahale Mountains National Park is a remote gem set against the backdrop of a lush jungle that houses nearly 1,000 wild chimpanzees. Due to the concentration of primates, Mahale is a great location for chimpanzee-trekking, and has earned a reputation as being a top wildlife experience that Africa has to offer. Down below, this jungle bleeds into one of Africa's great lakes and the second deepest freshwater lake in the world, known as Lake Tanganyika. Due to the overlap of these unique environments, there are activities aplenty. Beyond chimpanzee viewing, Mahale offers dozens of water activities on Lake Tanganyika, including boating, canoeing, fishing, swimming and lounging. It's best to visit in January and February, or July through October, as weather conditions and availability are best. We recommend a three to four night stay so guests can truly experience all that Mahale has to offer.
Zanzibar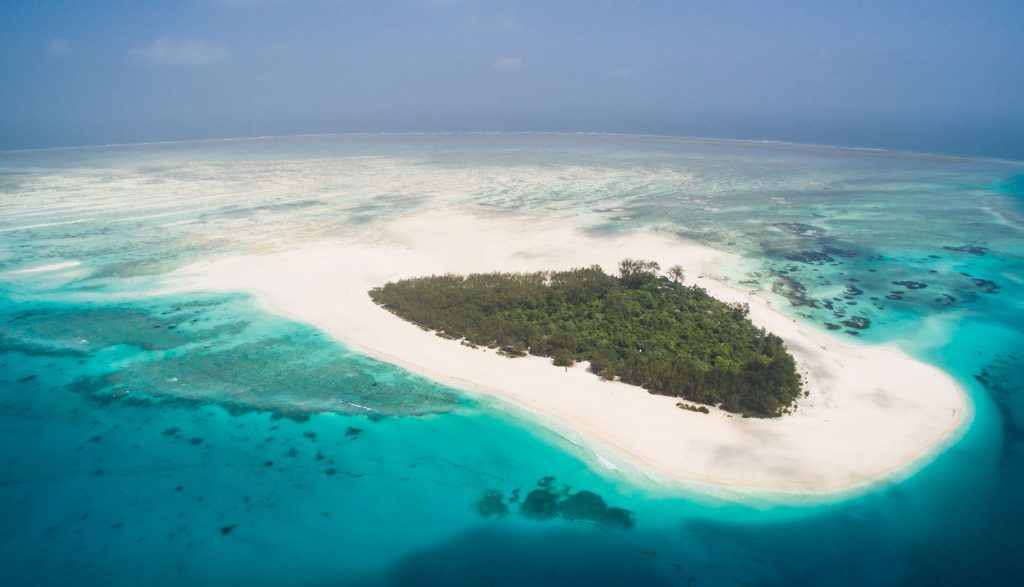 Imagine for a moment: the gentle roar of waves caressing the shoreline, palm trees swaying in the wind, and white sand in every direction. Rich with history and Africa's finest tropical island, Zanzibar is located in the Indian Ocean and hosts a number of activities that revolve around the beach: snorkeling, sunset cruising, diving and more. Additionally, there are opportunities to swim with dolphins, interact with giant sea turtles in Nungwi, and see black and white colobus monkeys within Jozani Forest. Located along the spice route, Zanzibar is well known for spices like cloves, vanilla, ginger, black pepper, turmeric, cinnamon, lemongrass, and more. A trip to Zanzibar would not be complete without a stop in Stone Town, which has earned its name because of its narrow streets. Within the capital town, visitors can examine local architecture, check out different vendors, and learn about the local history and people. Although a separate state altogether, Zanzibar is only a 20 minute flight from Tanzania's mainland.
Conclusion
Tanzania's parks are deeply special and unique destinations, many of which experts consider to be the top wildlife experiences in the world. Paired with diverse and outstanding nature excursions, Tanzania is truly the full package.
Start Planning Your Dream Trip
Reach out and let's start talking. We'll listen and begin to tailor an experiential, private, luxury vacation based on exactly how you want to experience Africa. From adventure to relaxation—and everything in between—let us handle every detail of your unforgettable journey.