Tanzania is a spectacular location and a favorite for many due to its Great Migration, which refers to the annual seasonal movement of wildebeest and zebras throughout the region. Tanzania is unique in that guests can visit different parts of the country and various parks throughout the year to view the multitude of extraordinary wildlife that circulate through it.
January and February: Dry Season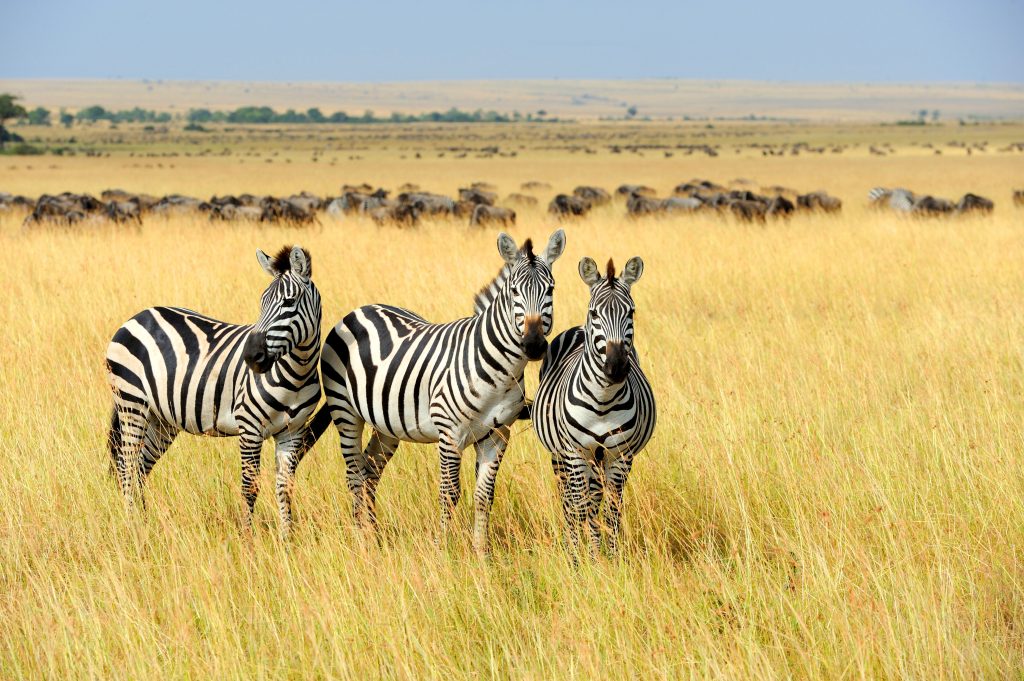 January and February marks the beginning of the dry season in Tanzania, although there can be dashes of rain in certain regions. Excitedly, it is in the first months of the year that the Great Migration, specifically calving season, begins on the Serengeti's grassy plains. With moderate temperatures ranging from 61 degrees Fahrenheit at night and 86 degrees Fahrenheit during the day, there are approximately 12 hours of daylight to explore all that Tanzania has to offer. Although days are typically dry, there's usually a chance of afternoon rainfall, especially in the western parks of Gombe, Mahale, and Katavi. Visiting during these months is frequently recommended, as availability is high, while prices remain low. There's a possibility of seeing baby antelope, zebra, wildebeest, and thousands of migratory birds, creating photography opportunities aplenty.
Wet Season Begins: March through May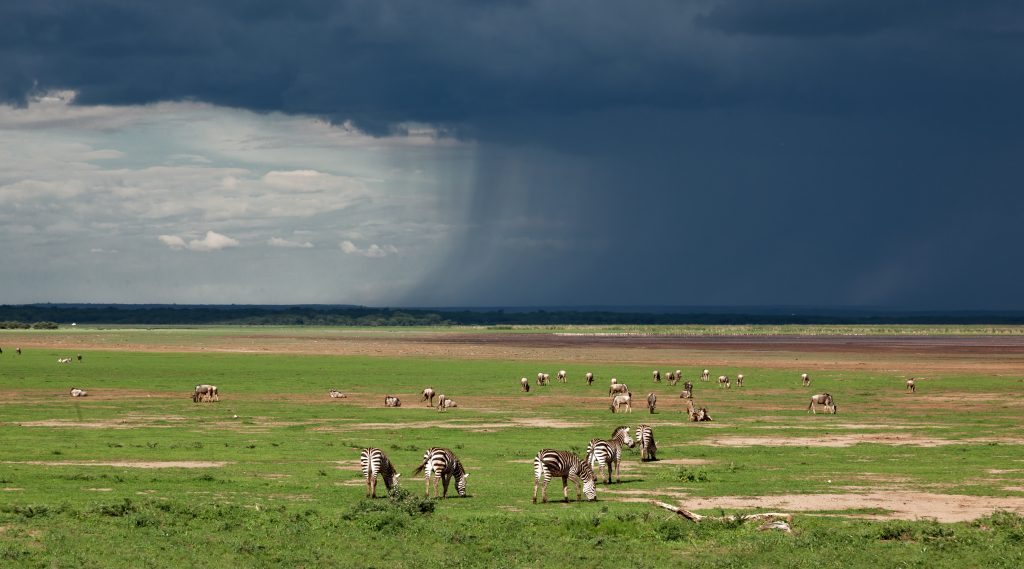 March is typically a quieter month and delights visitors with a gorgeous backdrop of wildflowers and lush scenery that form from an abundance of rain. Humidity is very common, and afternoon downpours are the norm, with daytime temperatures hovering around 86 degrees Fahrenheit. Fortunately, these conditions do not impact wildlife viewing, as countless waterbirds and hornbills can be seen near Lake Manyara. Peak wet season begins in April and is the wettest time of year, so bringing waterproof gear is absolutely essential. Green turtles begin hatching in April along the Mafia Archipelago, and there are several opportunities to photograph migratory herds with their young. For those on a tighter budget or seeking an experience with less tourists, this is an ideal time to visit, as lodging rates are a fraction of their typical price.
Dry Season: Great Migration in Full Swing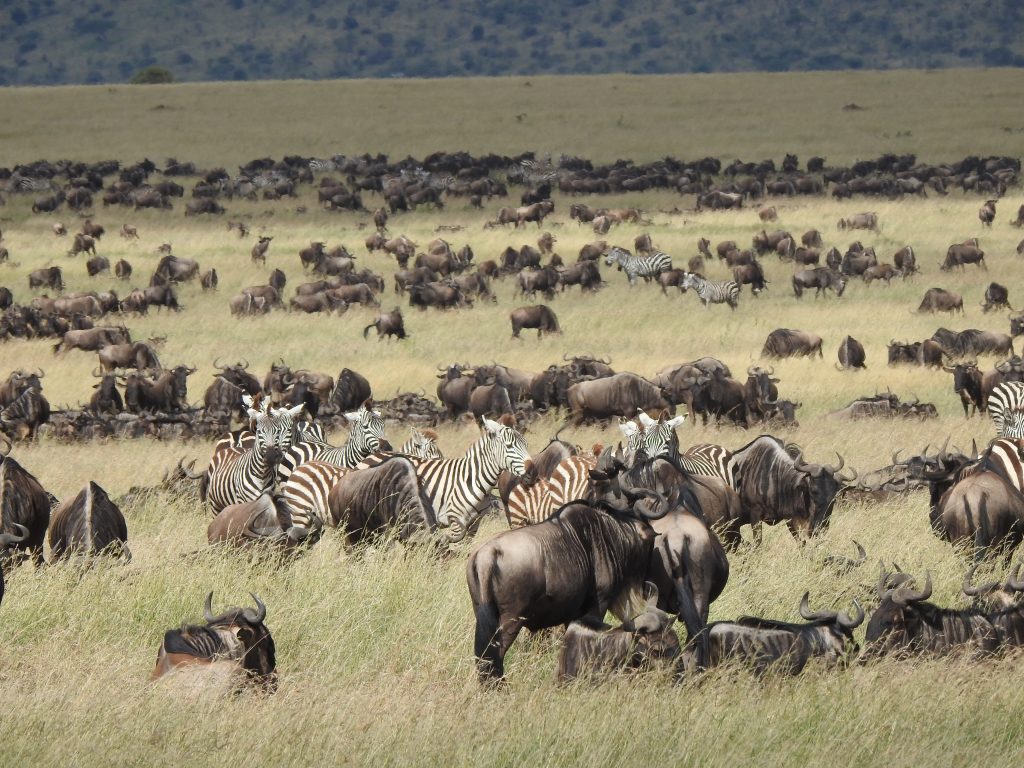 Come June, Tanzania's skies have cleared and the sun shines from morning until day's end. As it is the start of the dry season, this is very often considered to be the best time to visit, with pleasant daytime temperatures ranging from the low 60s to the high 80s. Because the weather is pristine both on the coast and inland, beach vacations and safaris are fantastic options for travelers. Additionally, game viewing is at its prime in the Serengeti, with an opportunity to see many big cats in the Selous Game Reserve. June is one of the best months to see the Great Migration in full swing: herds of wildebeest arrive at the Grumeti River and other groups of wildlife congregate around water sources, presenting visitors great viewing opportunities.
July is the driest month of the year, but daytime temperatures are mild. For those hoping to avoid crowds, it's best to travel in the southern and western parks. Simultaneously, Tarangire National Park experiences a massive elephant migration, chimpanzees roam freely through the Mahale Mountains, and the Serengeti's Great Migration charms visitors and locals alike. Due to a high volume of travelers and peak season, rates are typically higher at this time. By August, lions wander through the Selous and the Great Migration river crossings are still occurring in the northern Serengeti. For an alternative to safari experiences, snorkeling in Zanzibar is recommended, as the water is crystal clear.
Rains Resume: September through December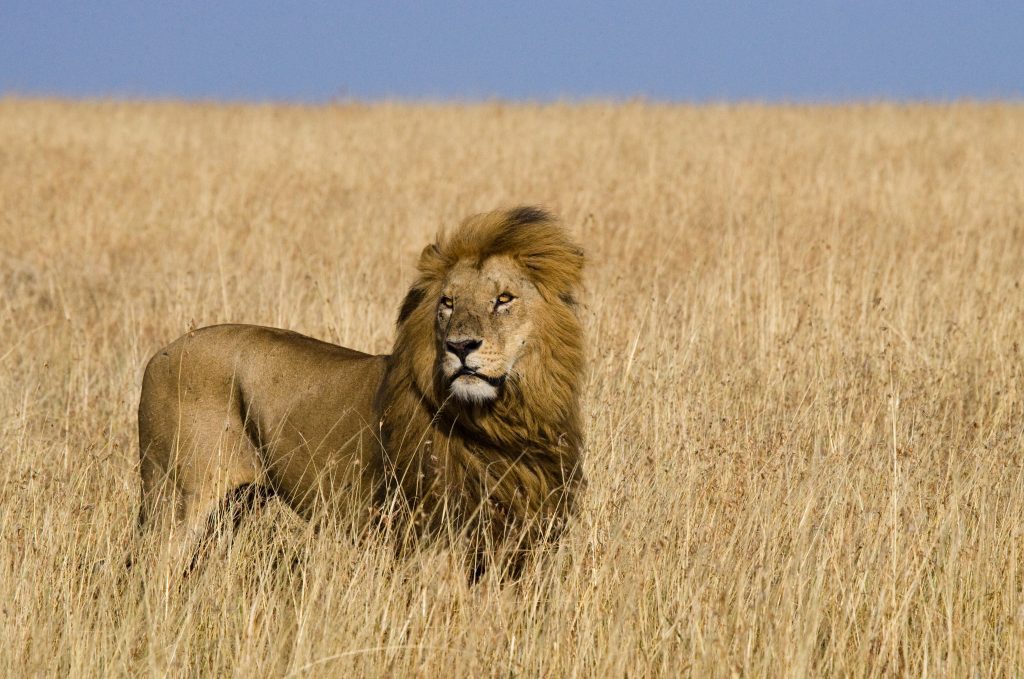 Although September marks the end of dry season in Tanzania, there is no shortage of wildlife viewing. On the whole, days are dry and sunny and the air feels fresh. As the month unfolds, the Great Migration begins to return to Kenya, so there's a chance of seeing animals at a river crossing. With a surge in predator activity in Katavi National Park, spectators may see lions hunting and buffalo grazing. Within the Selous Game Reserve, big cat sightings are common. Should visitors desire to channel their adventurous side, September is one of the best months to climb Mount Kilimanjaro due to clear conditions and pleasant temperatures. In October, whale sharks are visible off Mafia Island. By December, massive herds of wildebeest cover the Serengeti plains and migratory birds are extremely plentiful.
Why Tanzania?
A peaceful and deeply special place, Tanzania offers extraordinary opportunities for wildlife viewing all year in both its southern and northern parks. Frequently voted the best place to go on safari, travelers in any budget are sure to find exhilarating and unique experiences everywhere they go in Tanzania.
Start Planning Your Dream Trip
Reach out and let's start talking. We'll listen and begin to tailor an experiential, private, luxury vacation based on exactly how you want to experience Africa. From adventure to relaxation—and everything in between—let us handle every detail of your unforgettable journey.