As is true for numerous destinations in Africa, planning a visit is largely dependent on a traveler's set of preferences. Botswana is no exception. Come drink in its undeniable magic all times of the year and experience some of the world's finest deserts, deltas, grasslands, and savannahs. Thrilling adventures await every type of visitor. 
Featuring the largest inland delta in the world, Botswana is known for its flatness and charming disconnect from reality. Epitomizing and reveling in a peaceful "off the grid" lifestyle, Botswana transports its visitors and is quick to excite, as animal migrations can be seen in every month. This has positioned Botswana as a truly "wild" location, which is best understood once one becomes immersed in nature amongst the vast greenery and exceptional wildlife.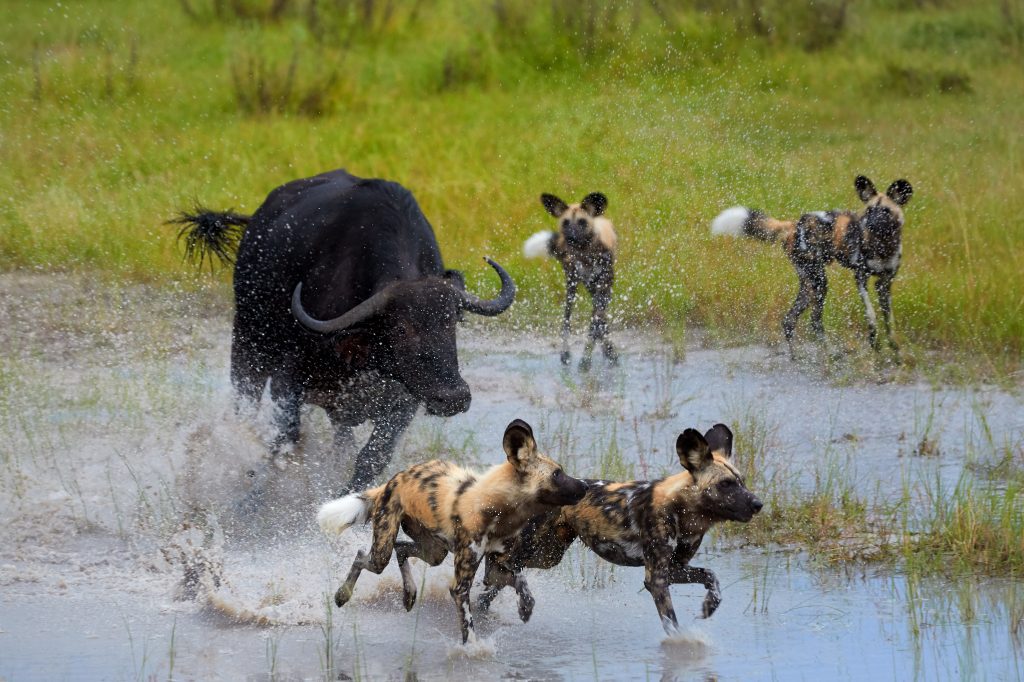 What to Know About Wet Season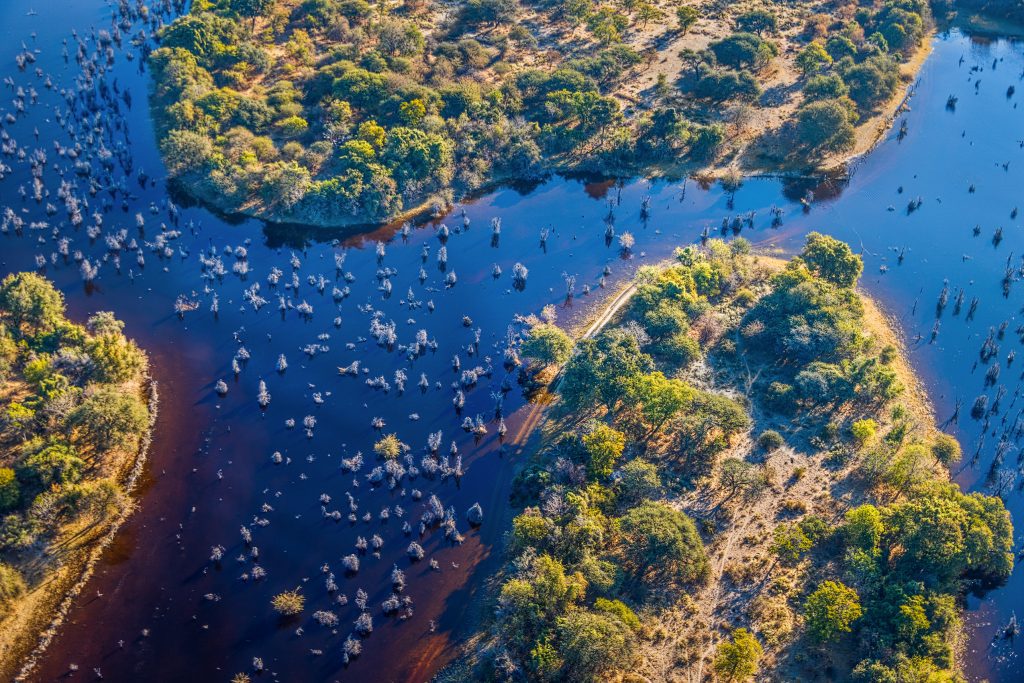 Each year, the rain begins to fall in Botswana come November, with heavier rainfall occurring from January to April, sometimes impacting safari activities. These months have earned the nickname "Green Season", and rightfully so, as the rainfall gives way to some of the most spectacular greenery, breathing new life into its surroundings. 
During this time, it is common for herbivores to give birth, presenting visitors with a unique chance to view baby animals. However, these newly-born animals are born with a target on their back and hunted by big cats who roam the area, creating a surge in predator activity. This creates a thrilling experience for visitors. Travelers may also delight at migratory birds, one of the most highly sought-after activities attracting visitors, specifically those of the kingfisher, cuckcoo, and kite species. 
While some properties close during this season due to weather, it isn't a bad idea to travel during this time if you don't mind chancing a few showers here and there, as rates are usually lower and there's more availability. Toward the end of the wet season, temperatures rise to the high 80s. 
Dry Season Travel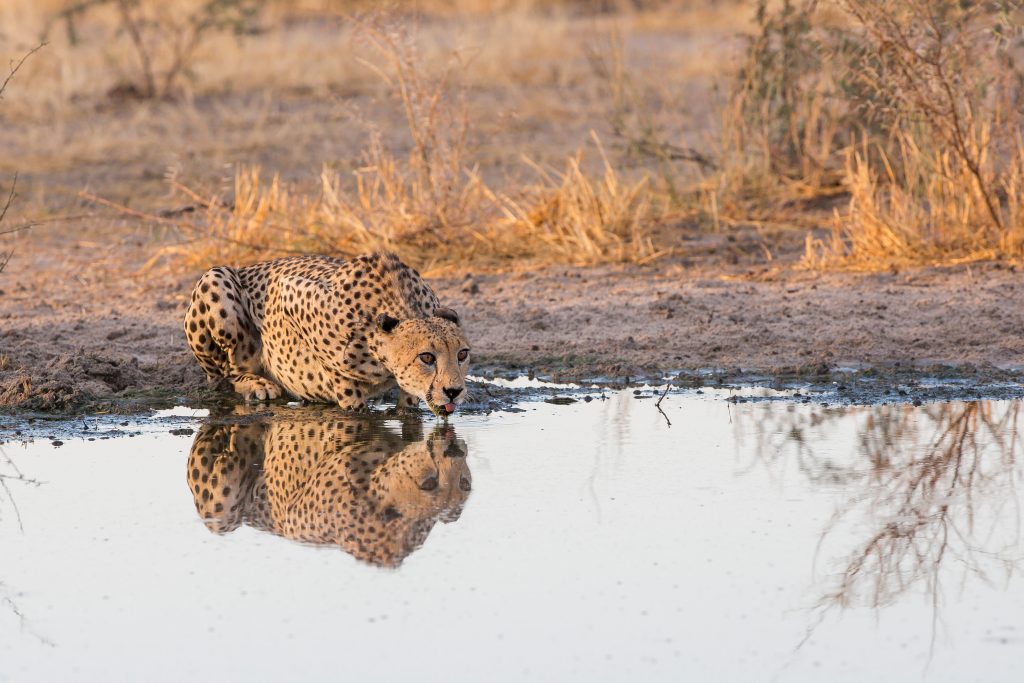 Come May, skies have cleared in Botswana, and sunny days await the shoulder season traveler. This time of year is right between off-season and peak season, has fewer mosquitoes, and is overall less crowded, making it a prime time to pay a visit and experience Botswana's beauty firsthand. During this time, wildlife is easier to spot due to drier plants and vegetation that has thinned out. While June is the official start of the dry season, mornings and evenings remain chilly for the next few months and animals begin to congregate around watering holes and other water sources as they begin to dry out. In July, the Okavango Delta is fully flooded and an optimal chance to go on safari in a Mokoro (traditional dugout canoe) and other water-based safaris. This also marks the middle of peak season, when rates are highest and availability is most limited. In August, Chobe National Park experiences a magnificent migration of 150,000+ elephants, which many would deem a "must-see" in Botswana. Temperatures generally climb in September and October, often reaching the high 90s. 
Botswana's Weather + Climate Overview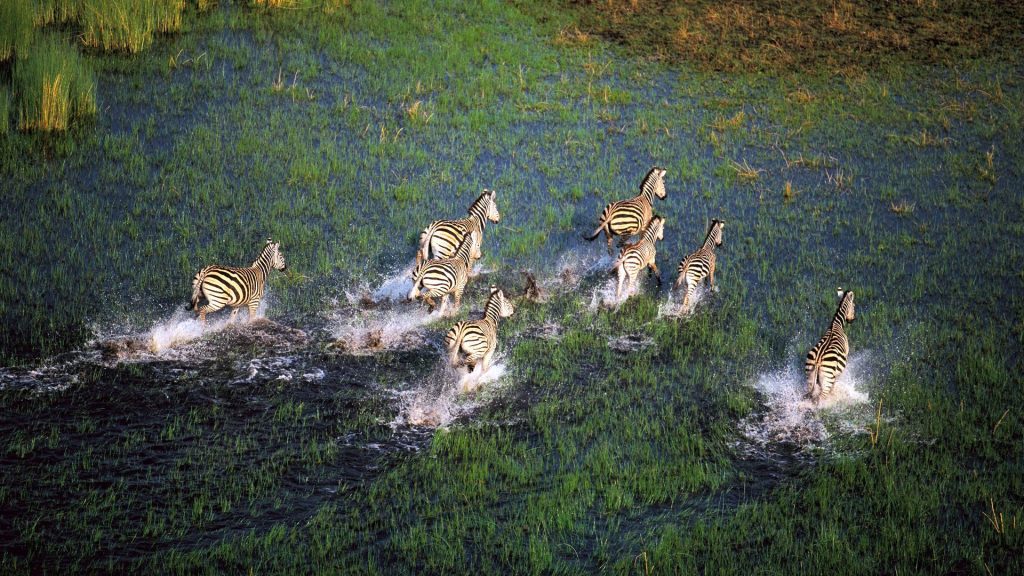 With close to 40% of Botswana's land dedicated to national parks and game reserves, it is an especially unique location to experience wildlife and partake in both land and water activities. Many prefer to travel during peak season in July and August, but you are sure to experience something of great magnificence during any time of year. Its semi-arid to subtropical climate invites a wide range of daytime and nighttime temperatures (68 degrees Fahrenheit to 104+) throughout the year, so it's important to pack and prepare accordingly. Botswana's impressive natural beauty will make an impression on your heart for years to come. 
Start Planning Your Dream Trip
Reach out and let's start talking. We'll listen and begin to tailor an experiential, private, luxury vacation based on exactly how you want to experience Africa. From adventure to relaxation—and everything in between—let us handle every detail of your unforgettable journey.