The future looks bright for the travel industry as we turn towards a New Year and a new normal. After a year that has been largely spent at home, many of us are itching for an adventure. But when you think of traveling today versus the same time last year, chances are you are thinking less about bucket list cities and more about bucket list journeys. That's where we come in! As travel slowly returns to the forefront of our minds (or maybe it has been lingering for a while), we look towards the biggest trend in 2021 travels: isolated escapes. Gone are the days wading your elbows through crowds of tourists on St. Mark's Square. Travel will evolve in years to come and lead more of us down a path of discovery, which is why we're here to share with you the best isolated lodges in the Okavango Delta, Botswana.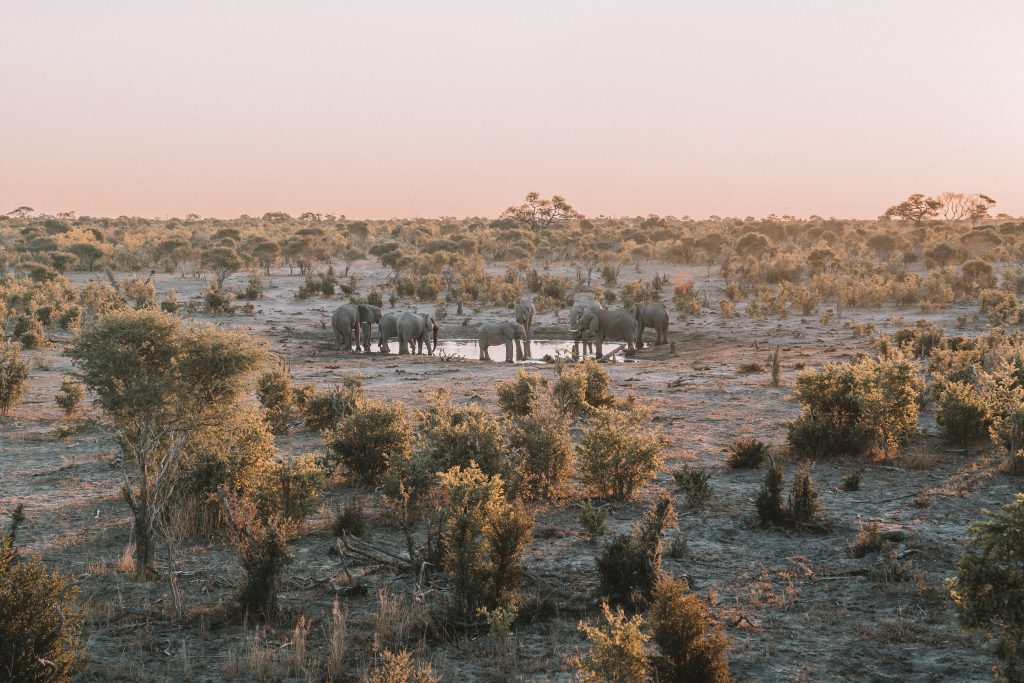 The Best Isolated Lodges in the Okavango Delta, Botswana
We're often asked by first time safari goers: "Which country is the best to visit for a safari?" The truth is, each country has its own unique offerings and it really comes down to what you want to get out of a safari. But if you want diverse landscapes, small boutique lodges and complete isolation, then look no further than a journey to Botswana.
The Okavango Delta is one of the best safari destinations in Southern Africa because it offers a high population of wildlife and relative to other areas, there are much fewer lodges (and therefore fewer safari vehicles) in the large expanses of land mass. Camps are spread out vastly across the Delta, so it is not uncommon to go a whole week without seeing another safari vehicle!
Moreover, if you plan your visit winter (June – October), you can add a completely unique experience to your journey. This is when the Delta often floods, meaning you can jump inside a mokoro (dug out canoe) and see the Delta as if you are a part of it.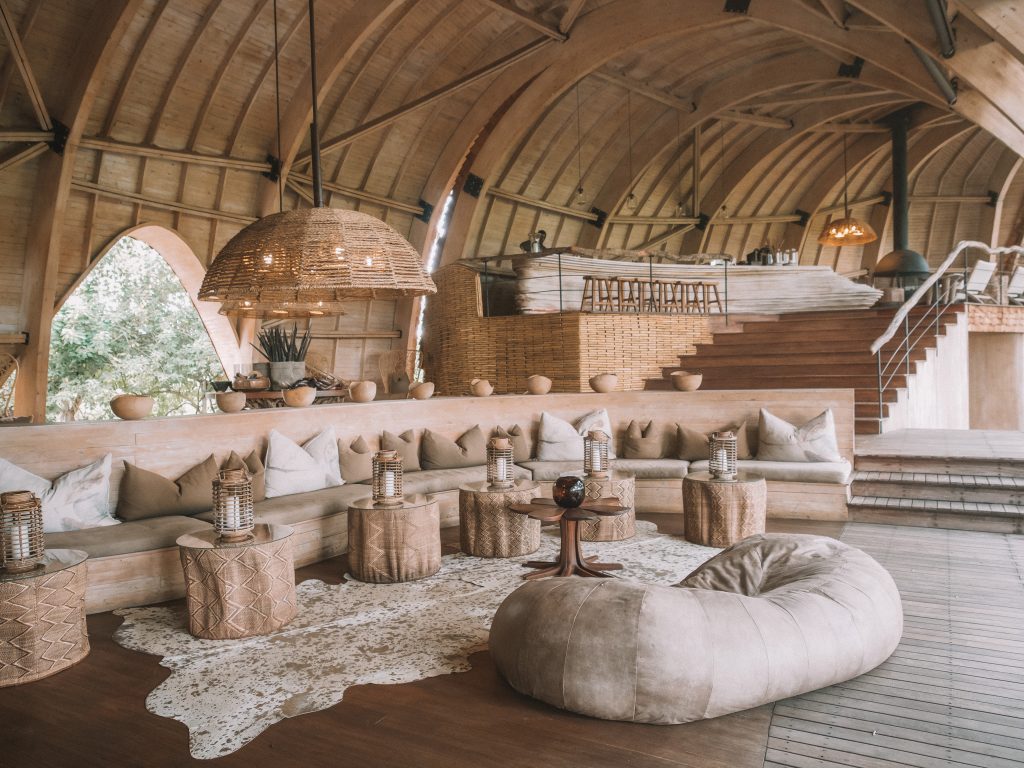 AndBeyond Sandibe
And now onto our top picks for isolation, privacy and seclusion in the Okavango Delta. Our first pick is a personal favorite, as it is completely unique to any other camp in the area. This design-focused lodge is inspired by the shape of a pangolin, one of the most elusive mammals in the bush. The pangolin is also at the heart of AndBeyond's conservation efforts, of which you can learn more about by joining our next Phinda Impact Conservation Trip. The lodge itself is surrounded by water channels, tall stalks of papyrus on the water's edge and plenty of wildlife nearby. When we visited we had multiple leopard sightings close to camp (but fortunately not too close!) Each suite comes with a private plunge pool, oversized deck and views over the wetlands.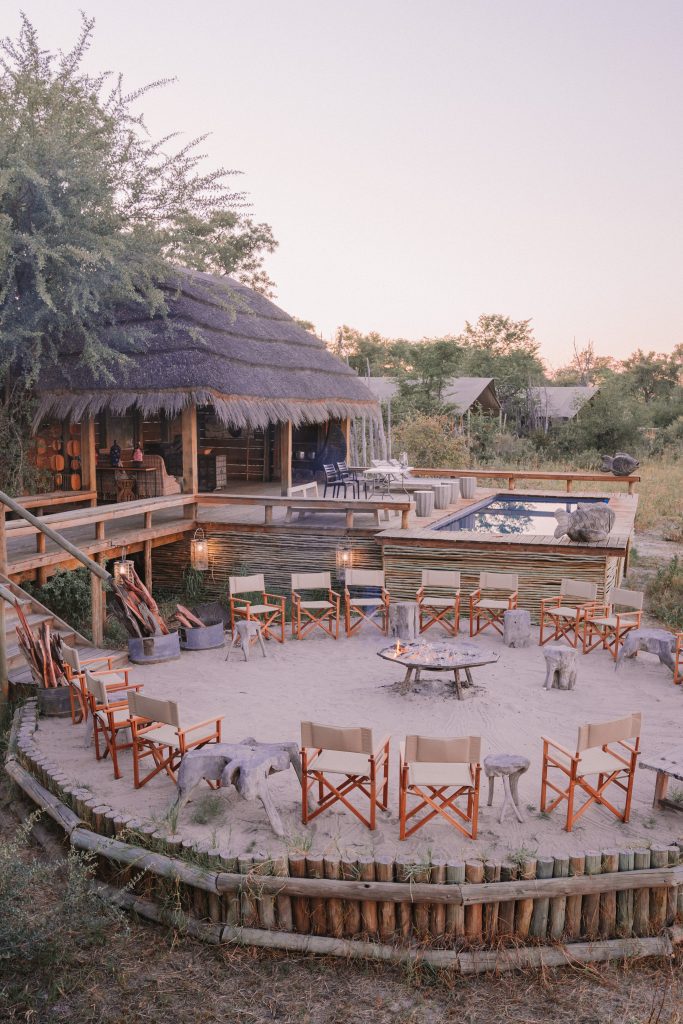 Sable Alley
Located in the private Khwai reserve, Sable Alley is one of a handful of lodges that share this vast concession. This means you will only ever encounter guests staying at neighbouring properties on the same reserve and for the most part, you will feel like you have the place to yourself. The lodge has just 12 rooms, all of which have a comfortable walking distance between one another. There is a swimming pool in the common area for those extra hot days or you can relax under the shaded front porch of your suite. This reserve has so many elephants you might just get sick of them, but if you love seeing these big friendly giants in the wild then look no further.

SkyBeds Botswana
Nearby on Khwai Reserve is a sister property to Sable Alley known as Skybeds Botswana. And if the name doesn't give it away, we don't know what will! There are just three suites on offer, meaning you will really feel like you're in the heart of the bush out here. The suites have two stories above ground, with a double bed on the rooftop so you can quite literally sleep under the stars. This is a great choice for an unforgettable night that will surely dominate dinner party travel talks for years to come. Combine your stay with a few nights at nearby Sable Alley.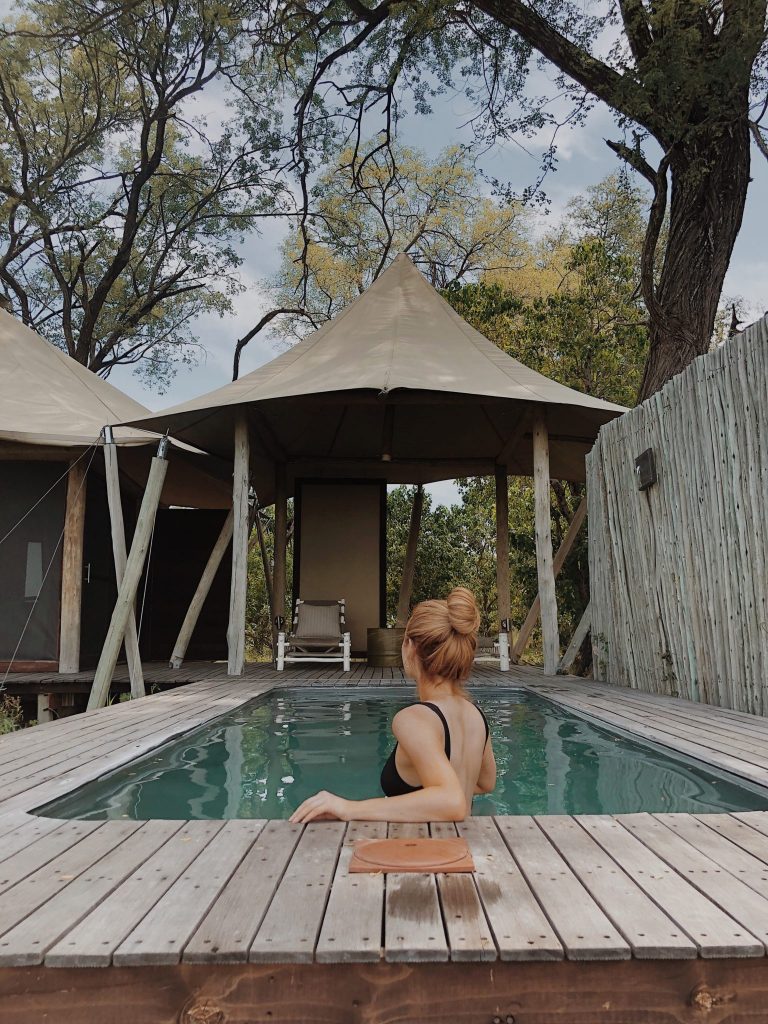 AndBeyond Xaranna Lodge
AndBeyond Xaranna is a small and charming lodge that often goes overlooked. It is certainly one of those hidden gems you hear about from a friend, which is what makes it so special. The lodge has a more feminine feel than other lodges. This is magnified by the ample light that streams into camp each morning. The decor also feels light and airy, making this a very calming space for a safari. The lodge is located just outside Moremi Game Reserve. The rooms are rustic and uncomplicated, making it a great choice for the best isolated lodges in the Okavango Delta.

Jao Camp
For more of a luxurious offering, look no further than Jao Camp. This camp is nestled deep into the heart of the Delta, completely off-the-grid. When you arrive at camp you will find it is surrounded by small forested islands and vast flood plains. And best of all? There are just five rooms, meaning you will hardly ever see other guests. The camp is also located on a small private island itself, resulting in ultimate isolation.

Mombo Camp
Located in a lush area of dense bushland, this area is often referred to as the "place of plenty". This camp often sees a higher concentration of big game like lion, leopard and wild dogs. Mombo Camp is located on a private concession, which is great for travelers looking for complete isolation. The camp is best suited to couples and honeymooners. It is no secret Mombo Camp is considered one of the most romantic lodges in the Delta.

Duba Plains Camp
Duba Plains is another great choice for travelers in search of isolation. So much so that it is situated on a 82 000-acre private reserve! It is also chosen home base for acclaimed wildlife filmmakers and National Geographic Explorers-in-Residence, Dereck and Beverly Joubert. As far as safari royalty goes, these are some of the most talented creators in the industry! What makes this lodge so unique is that each chalet faces the lagoon. This makes it a great opportunity to witness wildlife in the wetlands.
Interested in booking a trip? Sign up here and one of our travel experts will be in touch.