If you are starting or ending your safari journey in Cape Town, you are in for a real treat. Affectionately known by locals as "The Mother City", Cape Town is not only rich in history and culture, but also bursting with vibrancy. One of our favourite ways to spend time in Cape Town is to mingle with the locals, getting a real feel for this city and its modern day culture. So, if you're looking for the best rooftop bars in Cape Town for a fun night out, be sure to add these places to your travel list!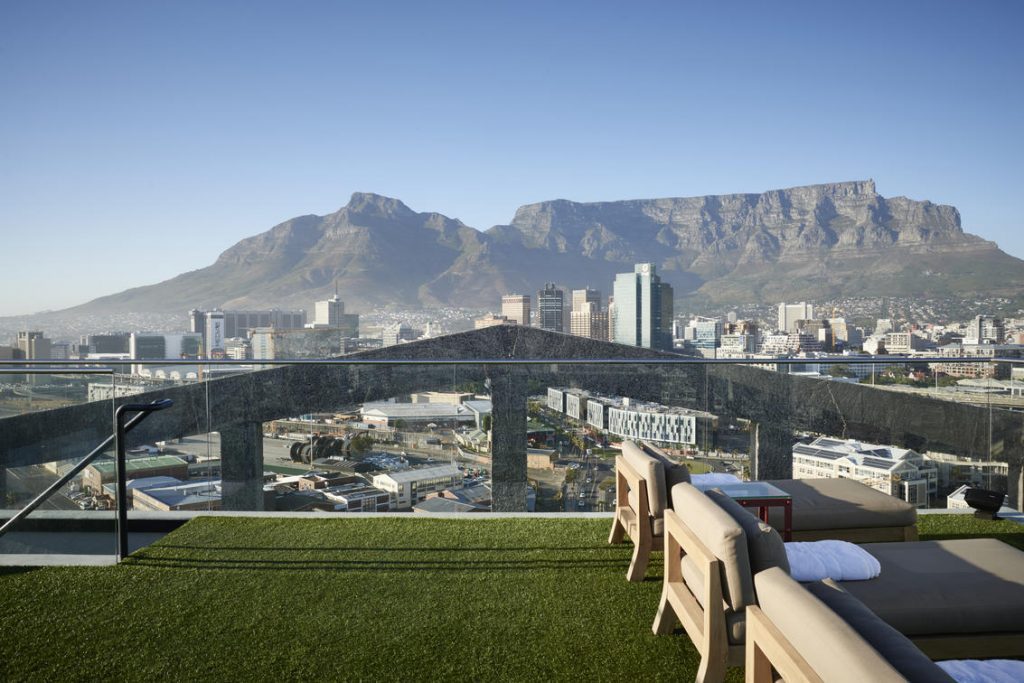 The Best Rooftop Bars in Cape Town
1. Silo Rooftop Bar
We'll start with the most scenic rooftop bar in Cape Town: The Silo Hotel rooftop bar in the V&A Waterfront. This iconic location boasts one of the best views in Cape Town, with Table Mountain in the background and the city of Cape Town sprawling around you. This rooftop features an impressive infinity pool, adding to the summer fun. While the pool is only open to hotel guests, the entire rooftop bar is open to anyone. So be sure to stop by for a spritz and summer sun!
Location: 11th floor, Silo Hotel, V&A Waterfront
2. Chinchilla
Located in the bluechip neighbourhood of Camps Bay, Chinchilla is one of the more upmarket rooftop bars you can visit (and the drinks are just as fancy as the setting!) Expect over the top cocktails, inventive drink combinations and one of the best sunset viewing points in the entire city. From the rooftop you can kick back as the sun sets behind you, with a prime viewpoint of Camps Bay beach down below.
Location: 2nd Floor, Camps Bay Promenade
3. The Village Idiot
Located in the heart of Cape Town's CBD, The Village Idiot is a guaranteed fun night out for all. Despite only being on the first floor, this bar offers a great rooftop bar atmosphere, with a flowing dance floor that tipples out onto the rooftop balcony, overlooking Loop Street.
Location: 32 Loop Street, Cape Town CBD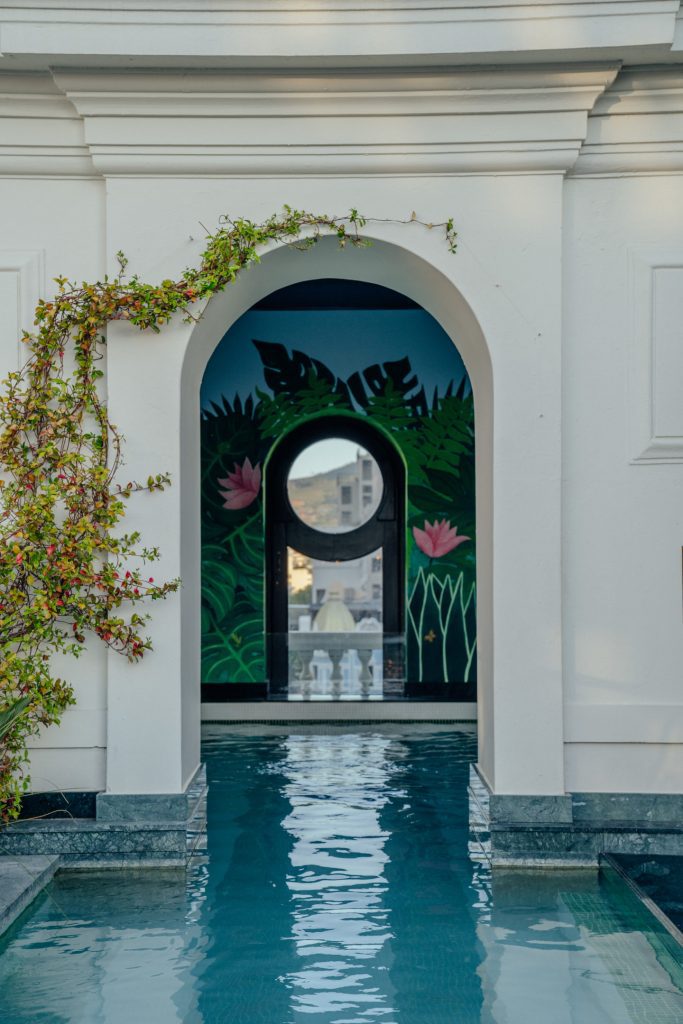 4. Gigi Rooftop
As one of the most sought after rooftop bar locations in Cape Town, getting a table at Gigi Rooftop is the hard part. Deciding what to eat and drink is easy – because the entire menu is delicious! So be sure to plan in advance and book a table ahead of time.
Location: Gorgeous George Hotel, Cape Town CBD
5. Up Yours at Yours Truly
Gardens is a hip neighbourhood in the heart of Cape Town, where there are too many restaurants, bars and cafes to name them all. One of our favourite rooftop bars is named Up Yours, which is upstairs of the local cafe Yours Truly. This is a fun and inclusive environment that really comes to life late in the evenings.
Location: 2nd floor of Yours Truly, Gardens
6. 14 Stories Rooftop Bar
Located on top of the SunSquare Cape Town City Bowl, 14 Stories Rooftop Bar is a favourite "after work" drinks spot for locals working in the heart of the CBD. This bar offers incredible views of Table Mountain and Signal Hill, which is particularly impressive at sunset. There is a light menu of bar snacks and swanky cocktails are a staple.
Location: 14th floor, Cape Town CBD
Are you ready for the trip of a lifetime?
If you're thinking of planning a trip, we're here to help! Our team of travel designers will create an itinerary just for you to create memories to last a lifetime and conquer your bucket list. Get in touch with us today to start planning your adventure in Africa.
Have you followed us on instagram?