Is this the year you will finally take your dream African safari?
If you've been dreaming about taking an African safari, now is the time to make that dream come true. And if you're going, why not go luxury?
There are many reasons to take a tour that isn't a cookie cutter safari experience — a personalized tour can mean you get to see what you want to see, in the kind of accommodations you prefer.
It also means a personalized focus on safety. Luxury tour companies are more likely to guide you through the process of international travel, so you can focus on enjoying the trip of a lifetime without worry.
Are you ready to start planning your perfect trip? Here are seven destinations to consider.
1. Masai Mara National Reserve, Kenya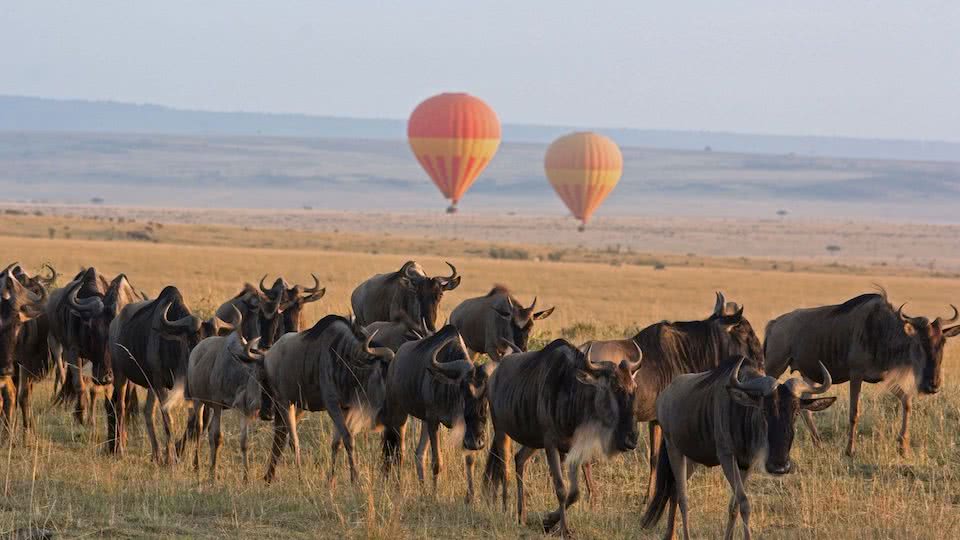 Take a sunrise balloon ride through the pink skies or visit the Mara River and witness a herd of 1.5 million wildebeest and zebras crossing the treacherous water in search of greener pastures. Why not do both?
Travel to Masai Mara is usually quite easy, through Nairobi and a short connecting flight and drive.
2. Ngorongoro Crater, Tanzania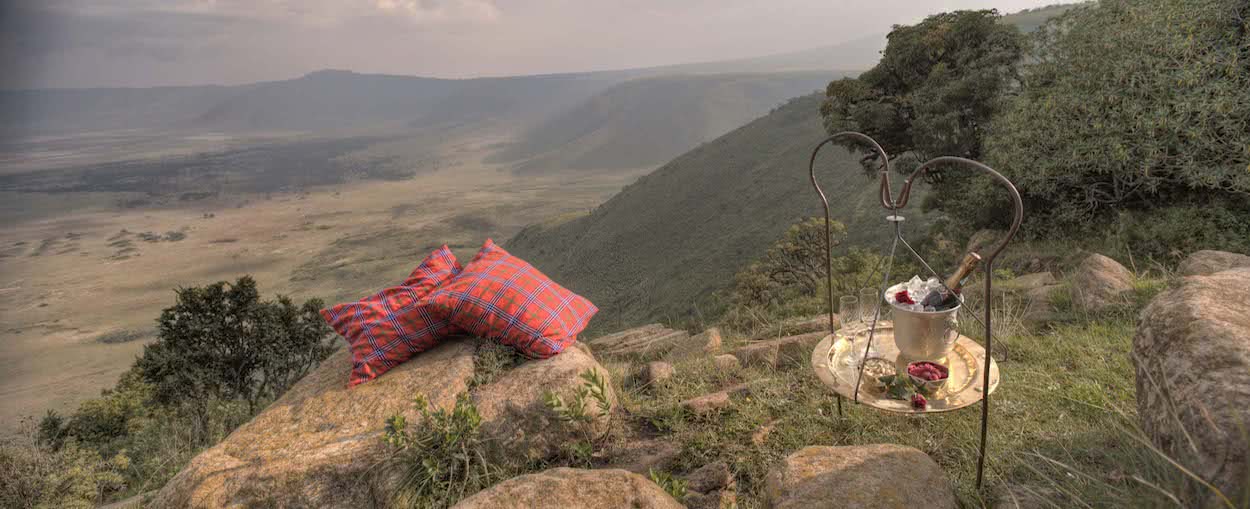 Both a cultural and natural World Heritage Site, the Ngorongoro Conservation Area is the world's largest inactive and intact volcanic caldera.
Some call the Ngorongoro Crater the "Garden of Eden" because of the wealth of animals that live there. When you visit, your chances of encountering a rare and endangered black rhino or a black-maned lion are good.
3. Okavango Delta, Botswana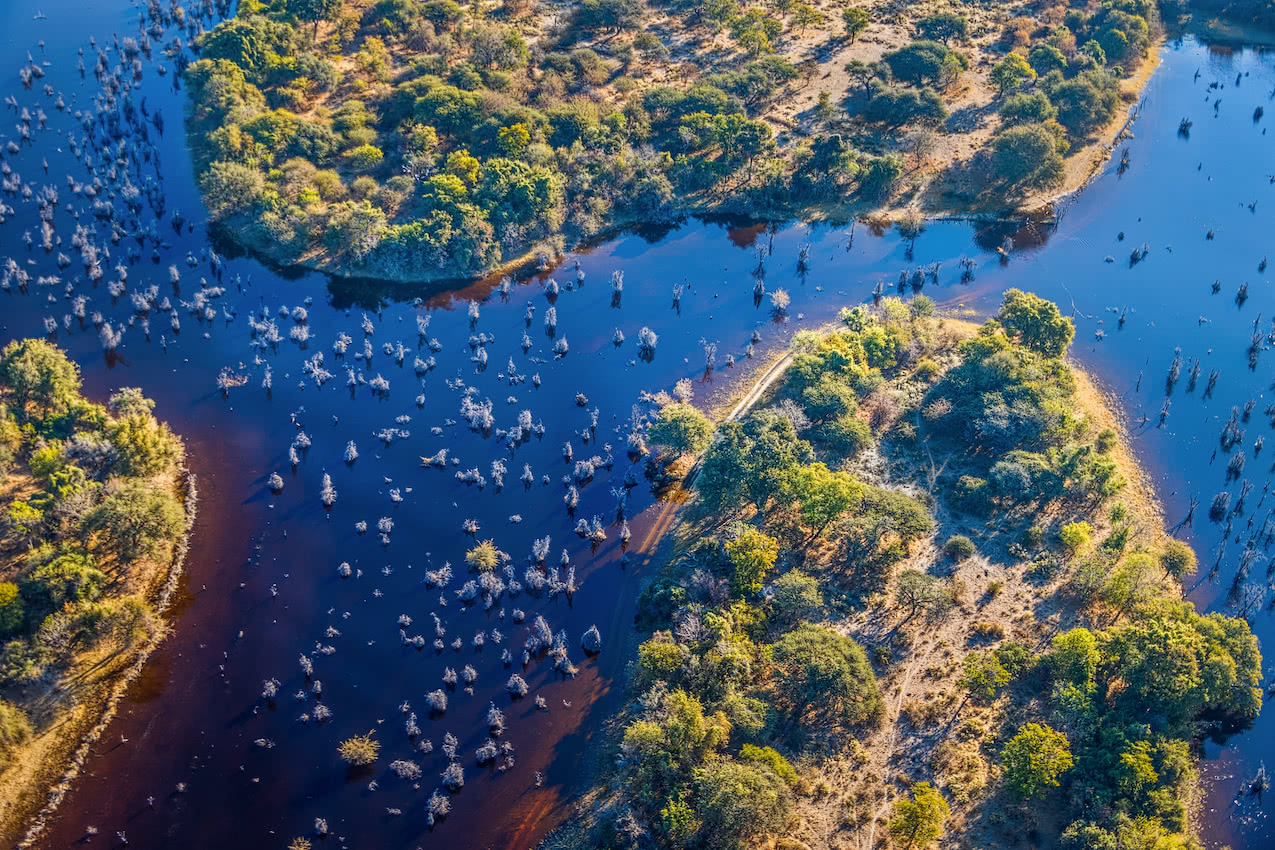 This majestic delta was named one of the Seven Natural Wonders of Africa. Here, many animal species flourish along and in green waterways.
Your choices for experiencing wildlife are abundant in this oasis. Take a private helicopter tour to explore from above, or a sunset cruise to see hippos, crocodiles and elephants up close. If that's still not close enough, try a water safari using traditional wood canoes referred to as Mokoros.
4. Sossusvlei, Namibia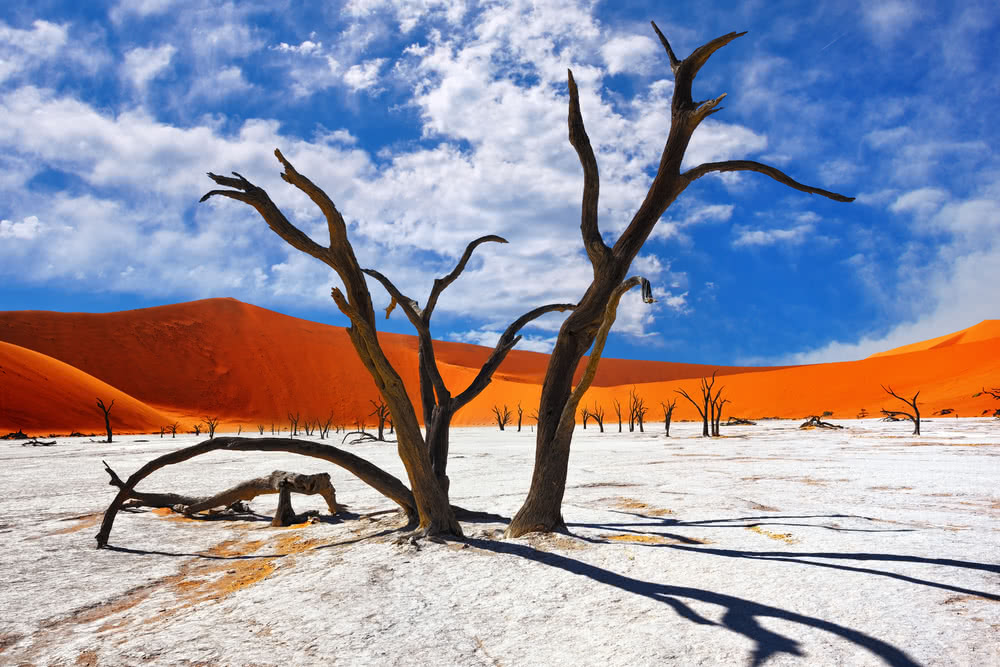 Explore the red dunes and deep canyons of the Namib Desert. A trip to Sossusvlei is always an adventure — take a hike, go off-roading or experience a balloon safari.
Sossusvlei is also a photographer's dream. The vivid dunes and dried river beds offer backdrops for breathtaking photos by professionals and amateurs alike.
5. Victoria Falls, Zimbabwe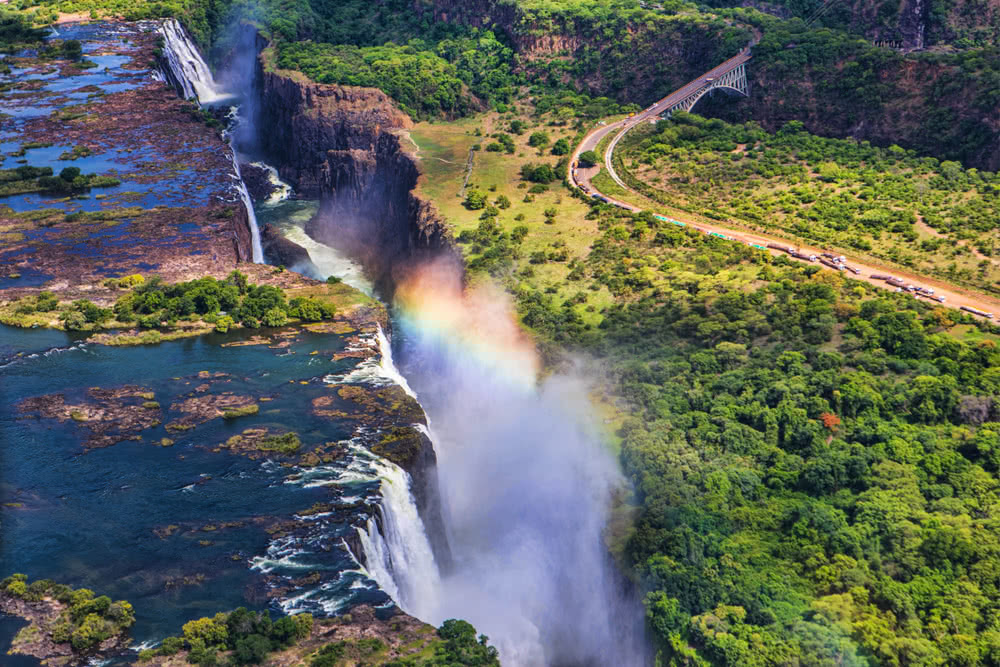 The largest waterfall in the world does not disappoint. Known as Mosi-oa-Tunya in the Lozi language or "The Smoke that Thunders," this wall of falling water is surrounded by wildlife and beauty beyond the dramatic site of the falls.
Raft the rapids beneath the falls or take a sunset tour to see elephants along the Zambezi River. Or take a helicopter tour to see the whole dramatic scene from above.
6. Sabi Sands, South Africa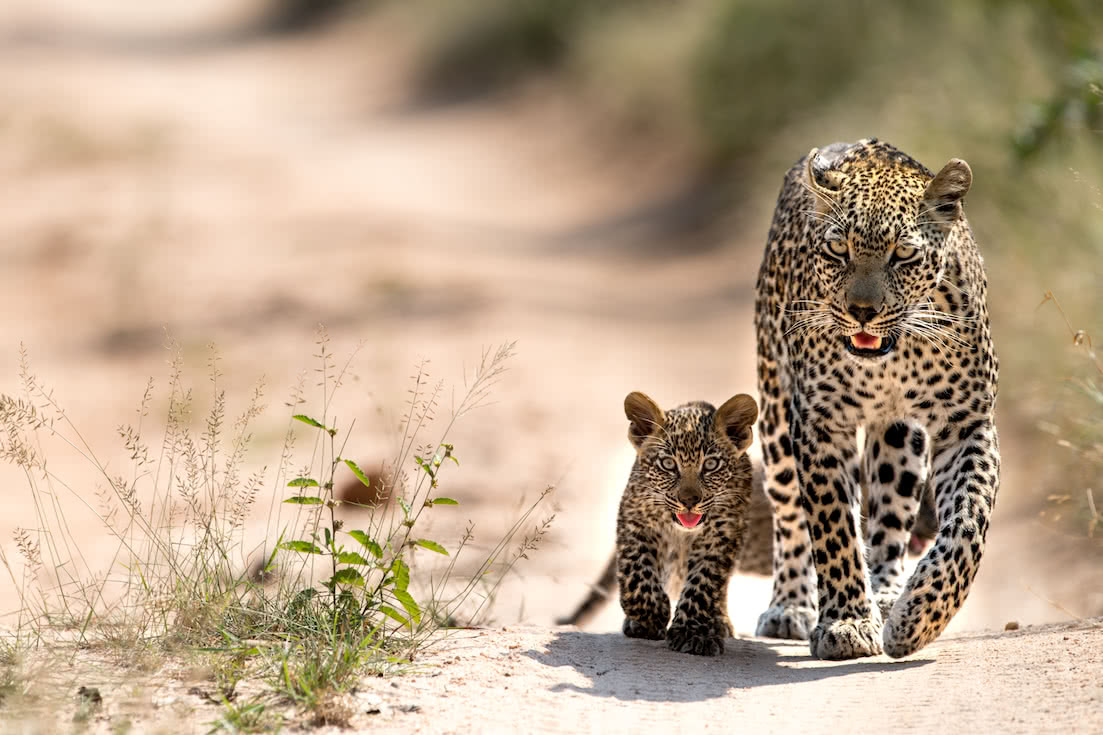 Not far from Cape Town and sharing a fenceless border with Kruger National Park, this private game reserve is full of luxury lodges, lush landscapes, and wild roaming animals.
Here's your chance to see rhino in the wild or follow a leopard through the bush. The fact that it's private means there are no day visitors or personal cars driving through the reserve. This allows for an exclusive wildlife viewing adventure.
7. Nyungwe Forest, Rwanda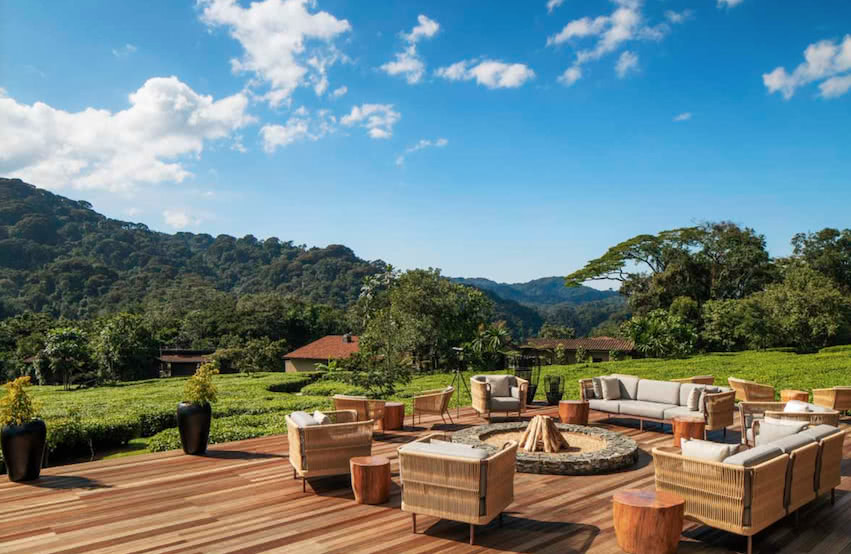 Explore one of the best-preserved rainforests in Central Africa and have the once-in-a-lifetime chance to come face-to-face with a chimpanzee, or one of the 12 other primate species that call Nyungwe home.
Trek through this lush forest and experience the birds and wildlife of the jungle firsthand. Take a walk through the forest canopy, track chimpanzees or just go for a hike you will never forget.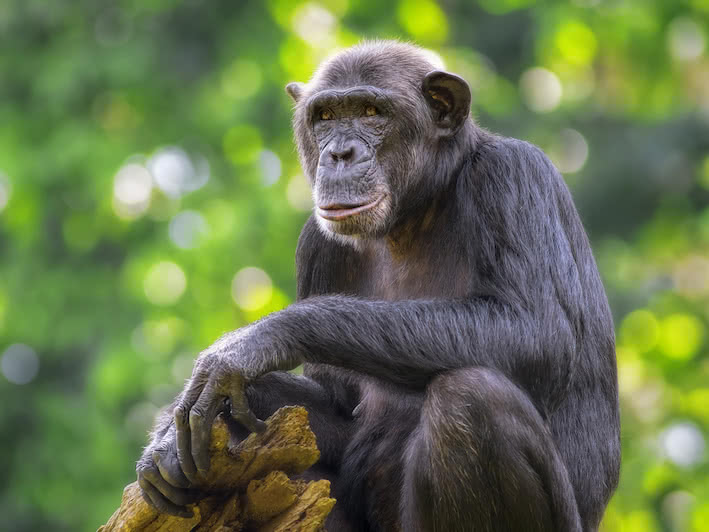 Ready to plan your African adventure?
Reach out and let's start talking. We'll listen and begin to tailor an experiential, private, luxury vacation based on exactly how you want to experience Africa. From adventure to relaxation—and everything in between—let us handle every detail of your unforgettable journey.