Written by: Sean Messham 
Uganda. The land of volcanic lakes; snowcapped mountains; chimpanzees; tree-climbing lions; prehistoric looking birds and over 53% of the world's mountain gorilla population! On one day, you can be trekking through highland forests searching for gorillas or chimpanzees, the next… gazing across open savannahs looking at tree-climbing lions or herds of buffalo and elephant. Known as the "Pearl of Africa", the country does seemingly pull-together some of the continent's most charming wilderness attributes! Stir in the richness of the country's diverse cultures and local charm. And you are in for something quite special! 
Openly, I struggle to understand why it is not on everyone's bucket list.  Join me briefly and explore 6 highlights from my 10-day trip through Uganda with Africa Wild Explorations. Perhaps you'll discover that Uganda is what's missing from your list.
1. Meandering for Shoebills
Entebbe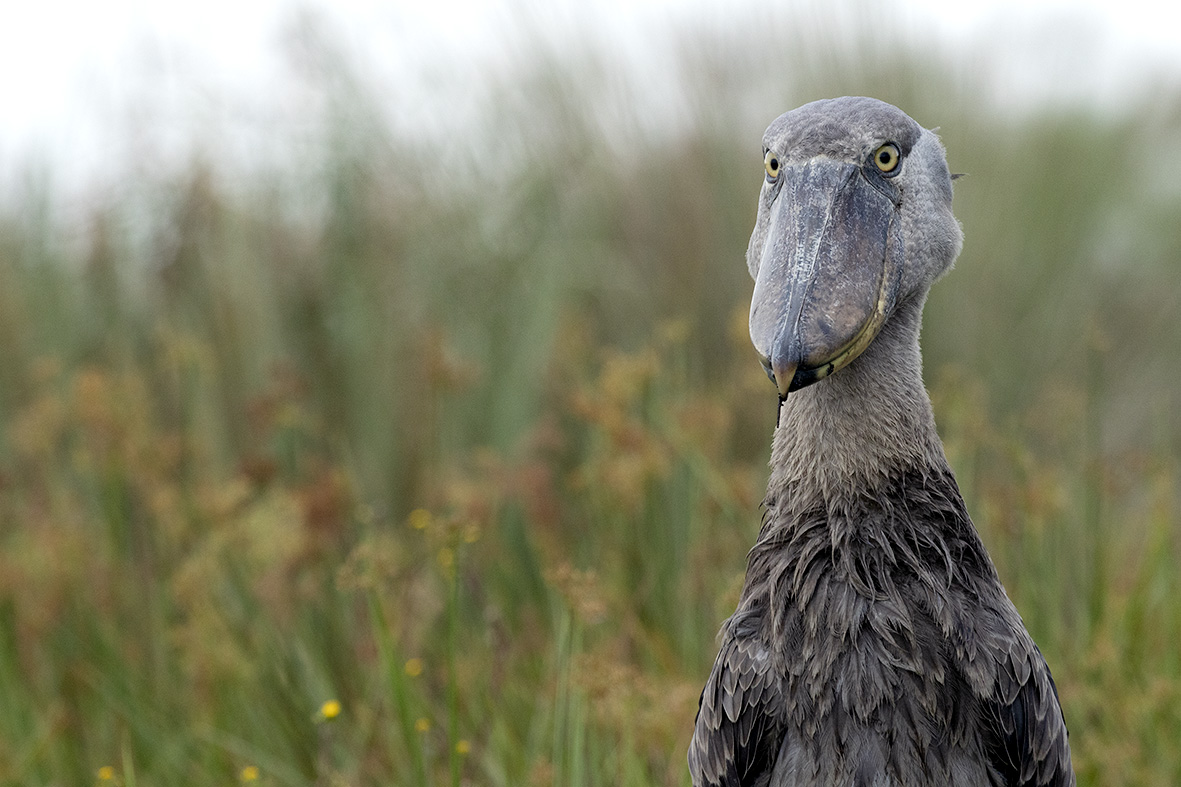 When you travel to Uganda, it won't take long before you'll find yourself immersed in a wilderness landscape. And even for a non-birder, enjoying an excursion on Lake Victoria to search for the prehistoric looking shoebill, is the perfect way to ease yourself into a Uganda adventure after a long flight.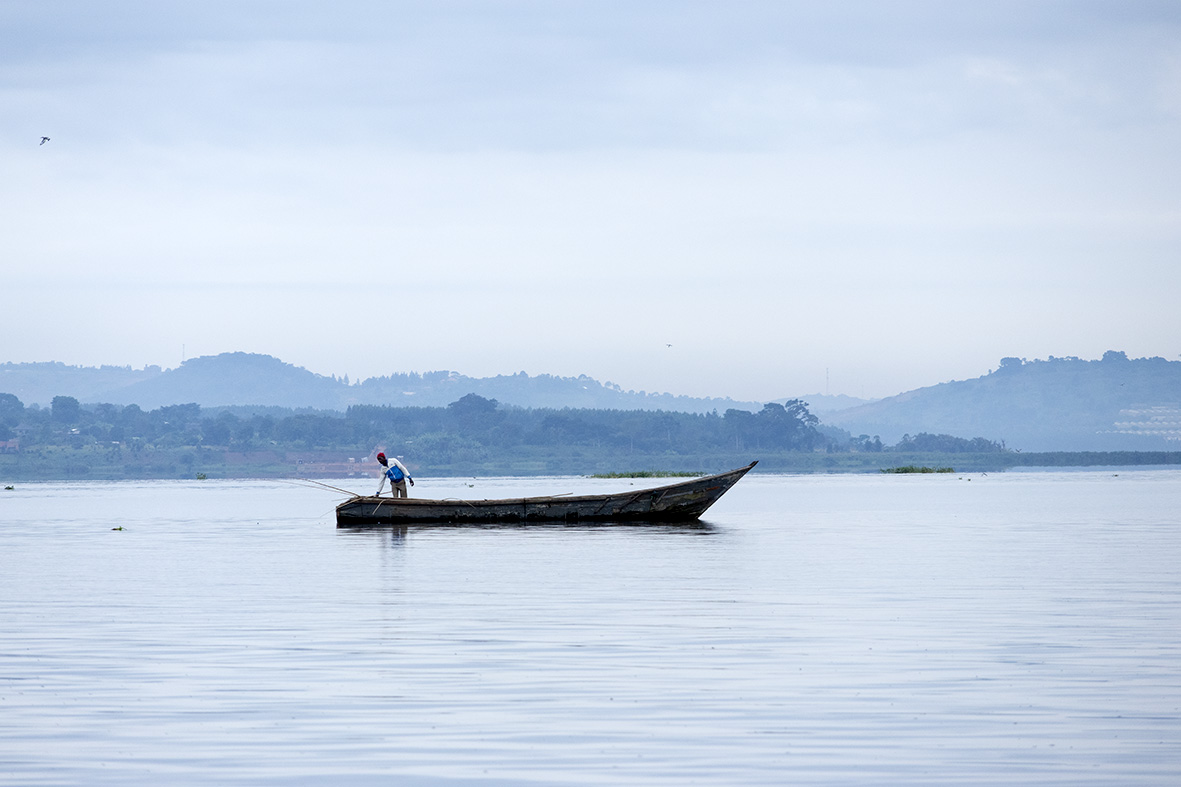 The trip starts with a breezy boat ride across Africa's largest lake, before you reach the edge of the Mabamba Swamp, a bird-lovers paradise with over 260 bird species recorded. As we gently swayed between the papyrus, passing African jacana, pied and malachite kingfishers. I could not help but make a comparison to tranquil mokoro rides in Botswana's Okavango Delta. The atmosphere was calming, however, with an undercurrent of intensity with the guides searching for this unique bird. 
It is estimated that there are just 35 individual shoebills living in the Mabamba Swamp. Thanks to local fishermen in the area, however, the excursion guides are quite confident in locating them. We searched for only about an hour before we found a relaxed sub-adult male! Here we enjoyed the relaxed male fishing, quite unsuccessfully, before leaving him to fly across the tall papyrus to another spot in the 16,400 hectare wetland. 
I think you would agree. He is quite a unique sight!
2. Rothschild Giraffes for Days!
Murchison Falls National Park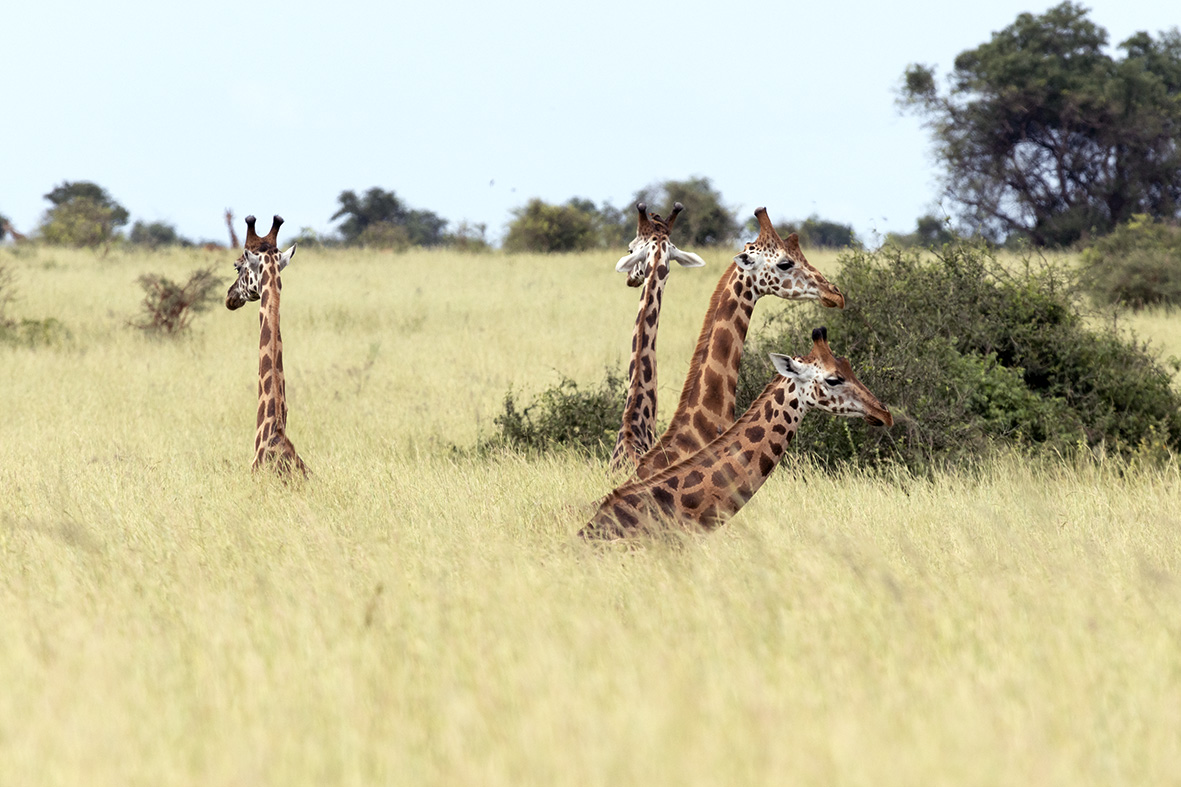 But wait, surely giraffes are a given on an African Safari? Unknown to many, the giraffe populations in Africa are under threat due to habitat destruction and wildlife trafficking. It is tough to imagine that wild populations have declined by 40% in the last three decades! Among the most critically endangered is the Rothschild giraffe with an estimated 2,500 left in the wild! Uganda is home to over 1,500 of these endangered giraffes!
With this perspective and context, I was delighted to see so many of them in Uganda's largest wildlife sanctuary, the Murchison Falls National Park! Home to four of the Big Five, this National Park was an absolute delight to see so active with wildlife! Among the giraffes, we saw herds of buffalo, huge herds of Ugandan kob, waterbuck, hartebeest and even lion cubs!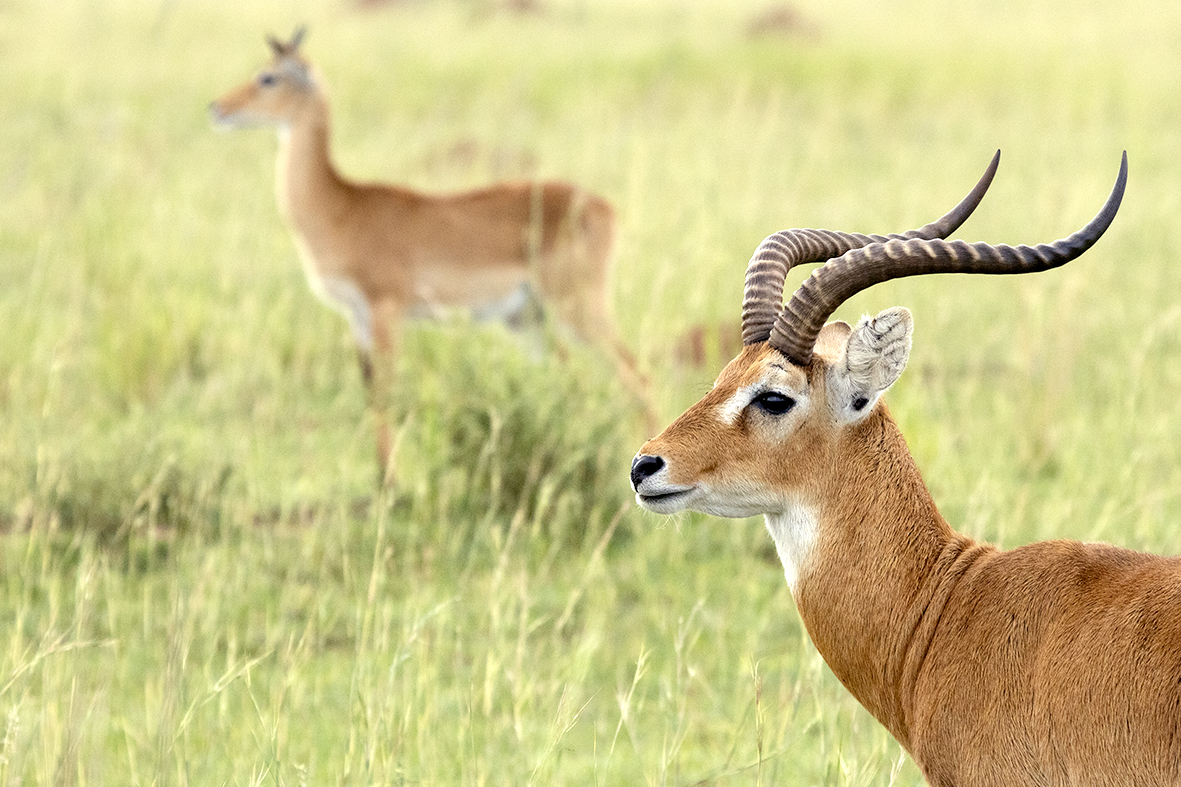 While staying at the eco-friendly Nile Safari Lodge, just outside the National Park, we were treated to a sunset cruise along the River Nile towards the Murchison Falls. Cruising along this historic river towards the most powerful waterfall in the world is a special afternoon for sure! All while watching super pods of hippos; herds of elephants drinking and large Nile crocodiles bathing in the sun! Insider tip: try Uganda's local craft beer Banange. It's wild! 
Mingling with Wild Chimpanzees
Kibale National Park
I was strangely quite nervous before the chimpanzee trek. Having done gorilla trekking four times… the energy around this wild encounter was seemingly different. There was an exciting and anxious energy surrounding it for sure. Perhaps I was  just overthinking how much they are like us, and therefore, how unpredictable each individual could potentially be… Either way, I was ready and couldn't wait to experience this for the first time! 
With these nerves in place I enjoyed an immersive and exhilarating wildlife encounter like no other in the Kibale National Park. From the sounds of dominant males drumming on the base of trees to communicate, to a chorus of individuals expressing their excitement (or disagreements). The Kanyantale chimpanzee community of 19 individuals had me enthralled for an hour with their actions… and their silence.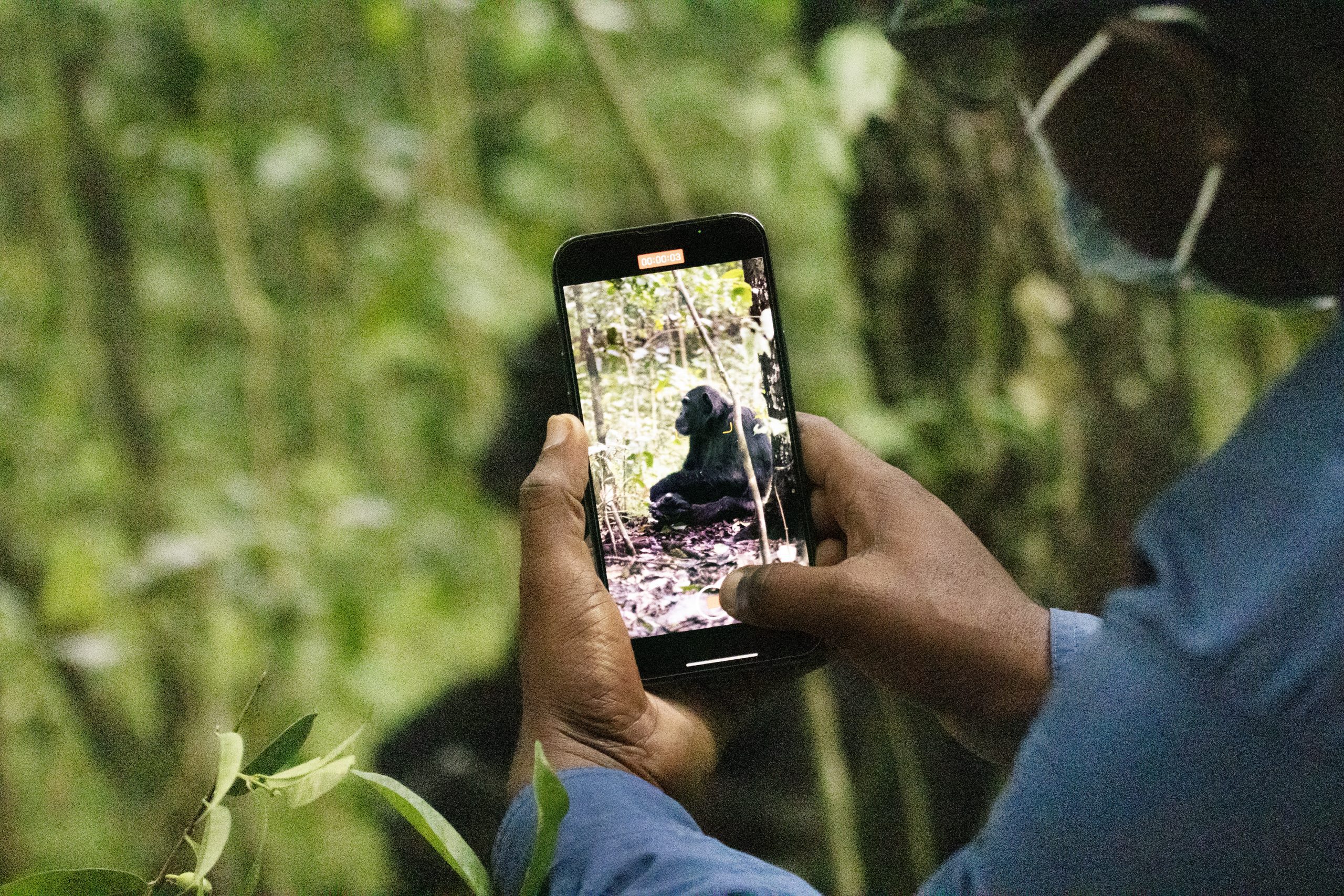 The experience does take a slightly different approach to the gorilla treks. After the briefing, all the assigned groups start at different parts of the forest. And as the chimps become active, your guide interprets the signs and communicates with the other guides. Therefore, it is possible to view a chimpanzee community with multiple groups coming together. For me, however, this didn't take away from the wilderness experience, far from it. I encourage any wildlife enthusiasts to add this to their bucket-list! It's fast. It's loud. But then with moments of silence, calm and peace. I loved it!
Click on the video below, and enjoy 30 seconds following a male chimpanzee with us!
Photographing Tree-Climbing Lions
Queen Elizabeth National Park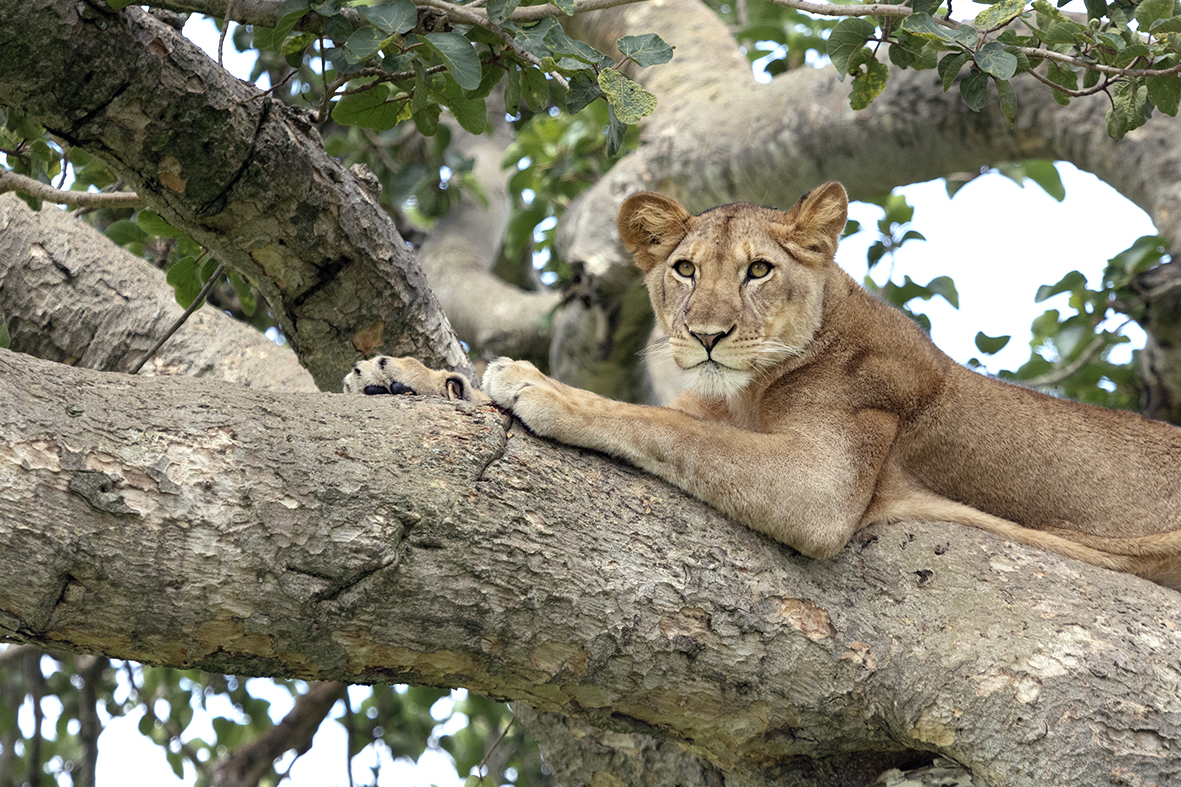 The behavior of lions climbing trees is an unusual one for sure, however, it can be potentially observed all over Africa. In many cases, the lions tend to look rather awkward and uncomfortable if they do not practice this behaviour regularly. There are a few regions in Africa, like the Queen Elizabeth National Park, whereby lions have learnt this unique behavior over generations. And as a result, they climb and relax in trees on a daily basis. Imagine seeing an entire pride resting in a fig tree… that is the potential sighting you can have in the Ishasha section of the Queen Elizabeth National Park. And yes, we saw them! 
Our first sighting was of a courting male and female resting in a tree. The likelihood is that she was ovulating, so male was staying close to her in the hope of  potentially mating. Possibly another generation of tree-climbing lions in a few months!
Watch our video and notice how the male is following the female.
Our second sighting was while on our way to have lunch at the Ishasha Wilderness Camp on the Ntungwe River. The sub-adult was quite literally resting in the shade of another fig tree! Unbelievable to have two sightings in one afternoon!
Sewing in Communities at Bwindi
Bwindi Impenetrable Forest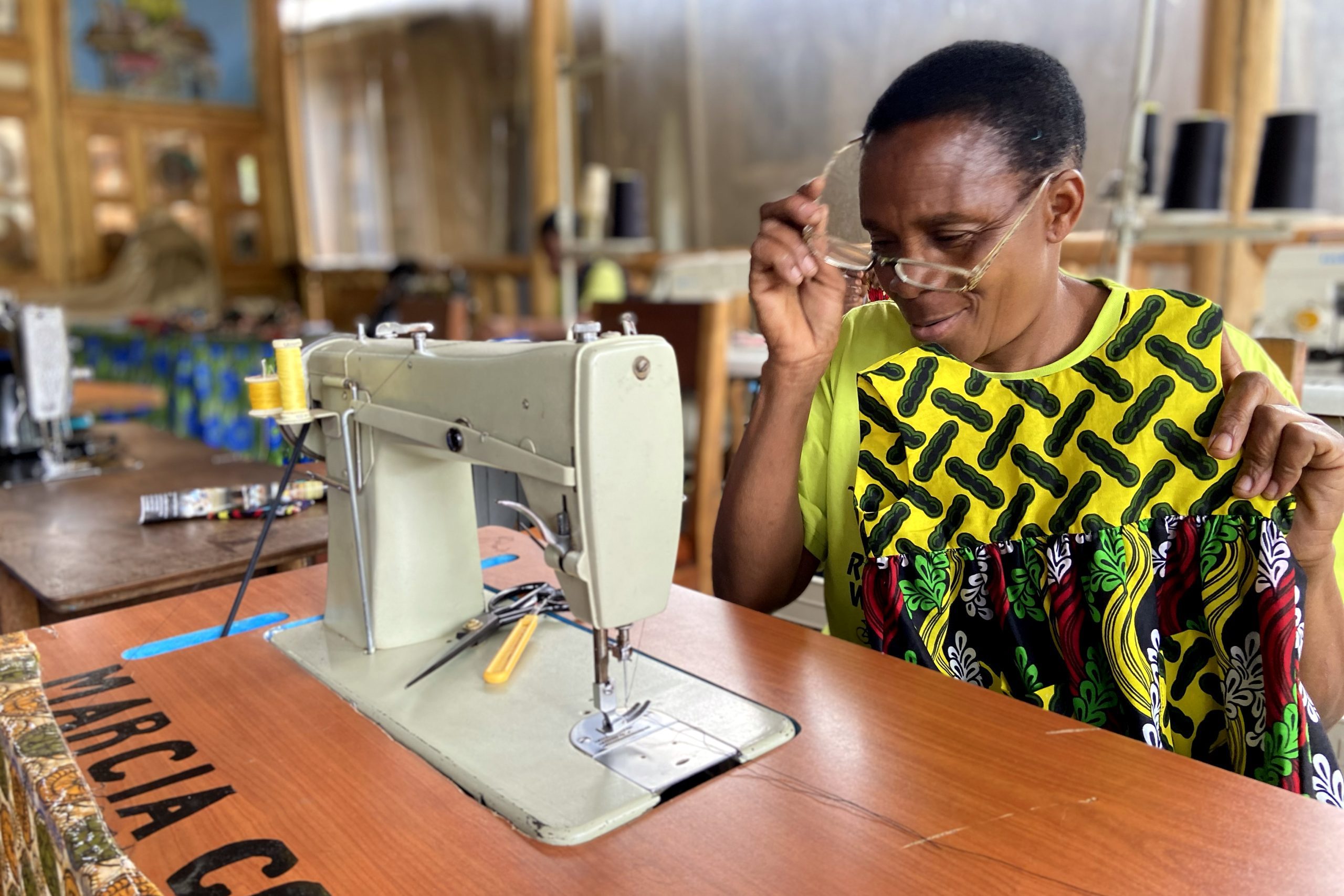 I had to hold back a few emotions while visiting the 'Ride 4 a Woman' community center, situated just outside the Bwindi Impenetrable Forest. It's truly an empowering space, whereby the centre provides a skills development programme to help support over 300 women struggling with associated issues at home, like domestic violence, HIV and poverty. 
Co-founder, Evelyn Habasa, showed us around the textile and weaving department of the organization. Here we were introduced to a few of the women busy on their garments like tablecloths, teapot cozies, shirts and dressing gowns. And we were also shown the weaving technique for the baskets and placemats, each one with the individual's artistic stamp on it.
Their products are then sold at the local shop, providing a steady monthly income to all the employees working at the center. On top of this, more than 100 women have joined the microfinance program, where they are taught how to manage their small businesses more efficiently. Inspiring.
Encountering the Ruchegura Group
Bwindi Impenetrable Forest 
Without a doubt. This is the highlight! 
I have been fortunate enough to have gone gorilla trekking in Uganda, Rwanda and the DRC, with my first trek being in Uganda's Bwindi Impenetrable Forest. And yes, quite naturally, every experience is different! Everyone will also process their experience in a unique and individual way. Some will highlight the proximity you get to the animals; their human-like nature; their gentle characters and perhaps the playfulness of the youngsters. I personally am overwhelmed by their trust!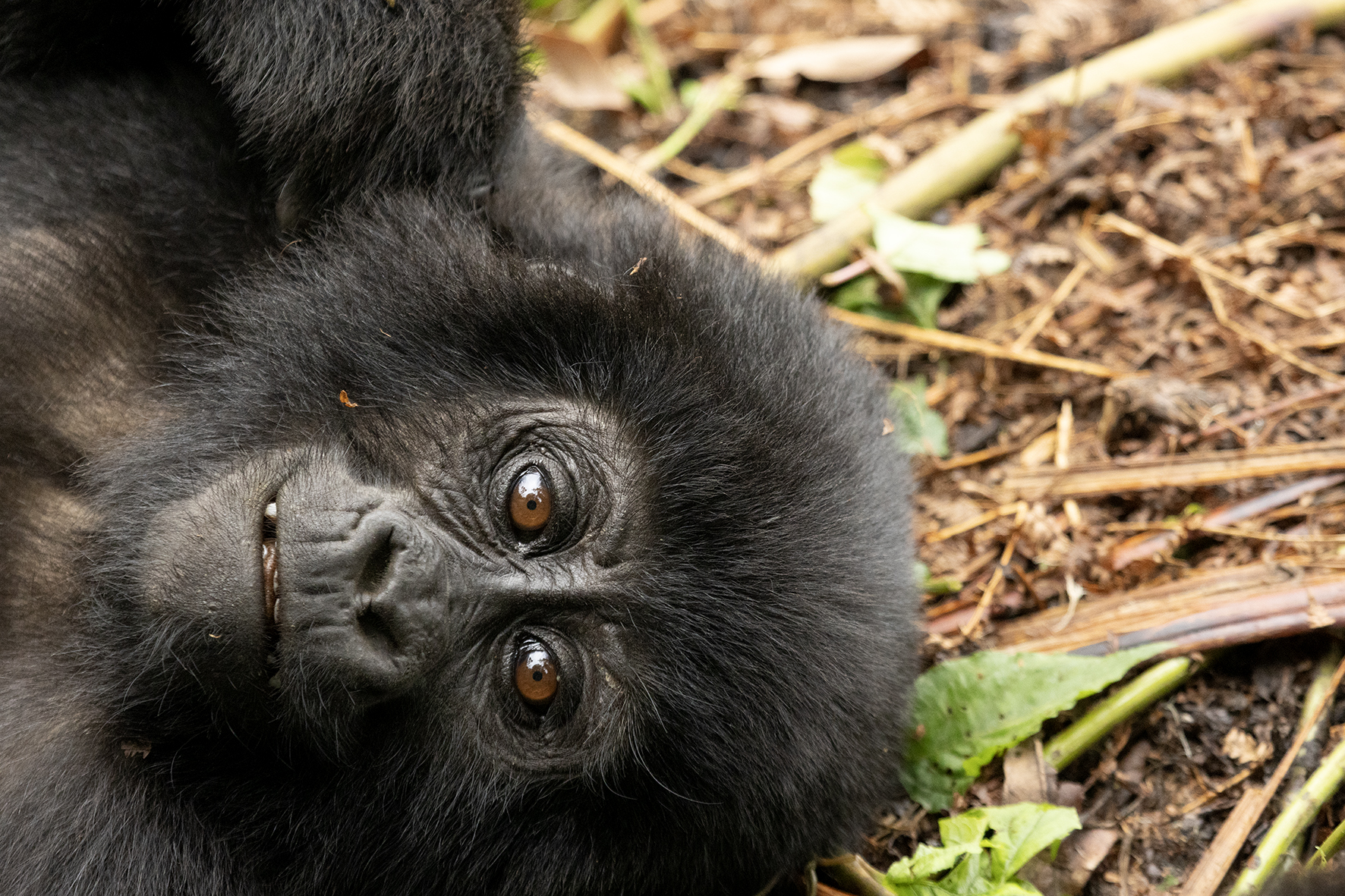 While watching the four youngsters in Ruchegura group play, the mom was sleeping while another female gorilla was gently grooming her. Not once did they lift their heads or show us any behavioral signs of them being "annoyed" or "anxious" of us being in their space. The work that the guides, trackers and surrounding communities have put into developing this "atmosphere of trust" is remarkable. 
While I sat down on a bed of flattened leaves capturing their moments, I still couldn't get over this. I have yet to experience it with any other wild encounter. Even when one of the three Silverbacks arrived on the scene, his overwhelming presence was not one of domination or intimidation. But rather one of confidence, and trust that we would act in a manner of respect.
It is unbelievable. You need to witness it.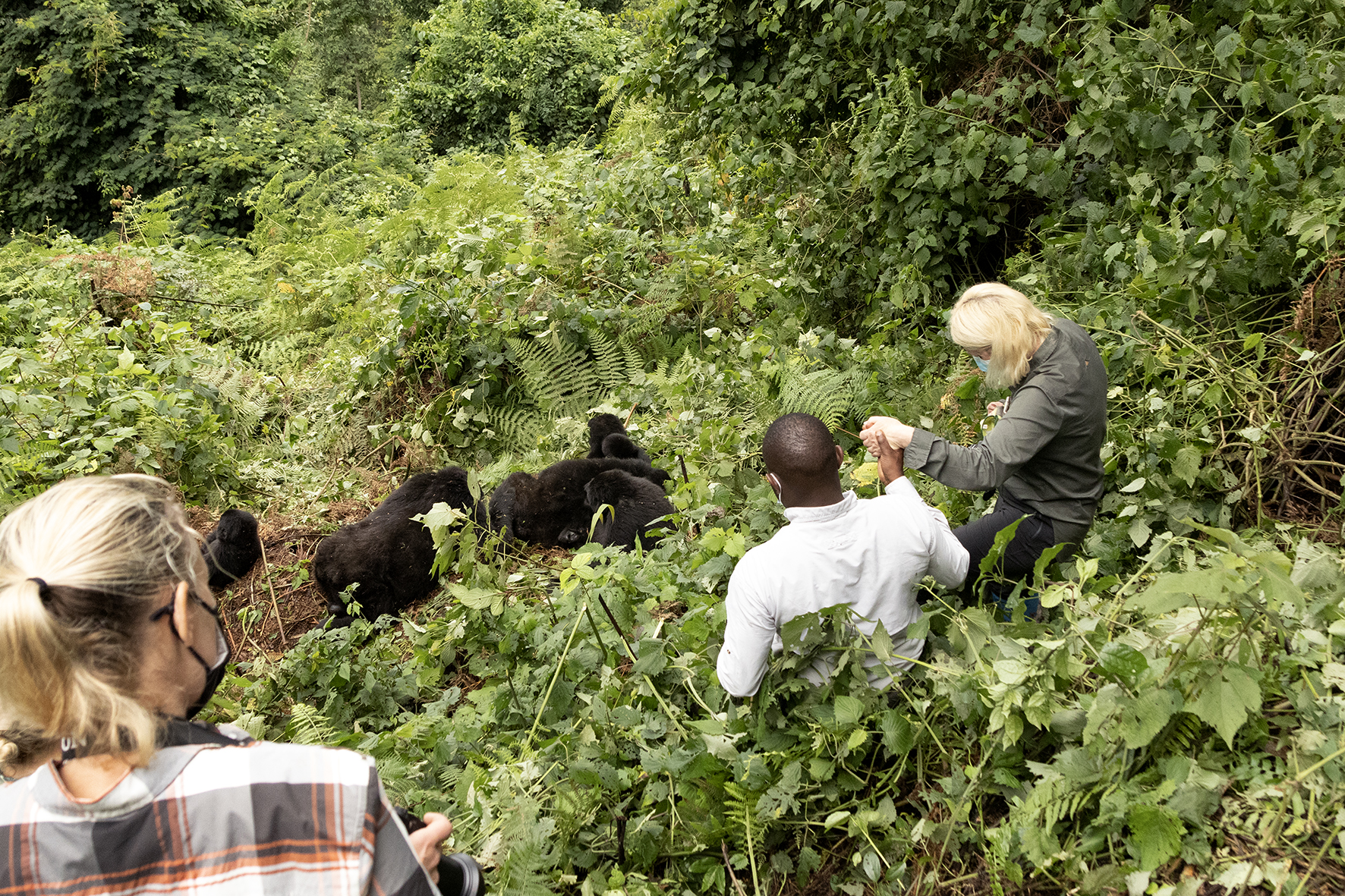 A few practical basics for gorilla trekking in Bwindi: 
Gorilla trekking in the Bwindi Forest is a more technical hike than a difficult one. You are climbing, but reasonable fitness will get you through. To prepare, work on stabilizing yourself with core exercises, as it's your footing that is always unstable. 

Use a walking pole to help stabilize yourself through the trek. Trust me. 

Take advantage of a porter, especially if you are carrying extra camera equipment.

Like Rwanda, gorilla treks have been broken into easy, medium and hard categories. Speak to your tour guides to try to organize the one appropriate for you. 

Use gaiters and tuck your pants into your shoes. Ants bite. 

Relax. Breath. And enjoy the hike too, it's a great day on the mountain.

Are you ready for the trip of a lifetime?
If you're thinking of planning a trip, we're here to help! Our team of travel designers will create an itinerary just for you to create memories to last a lifetime and conquer your bucket list. Get in touch with us today to start planning your adventure in Africa.
Follow us on Instagram