Rwanda, translated to "land of a thousand hills" is as mountainous as it is diverse, complete with jungles, savannas, volcanoes, lakes, and forests, densely packed within 10,000 square miles. Rwanda's weather is favorable during all seasons, however, the dry season is very busy and preferable for visitors, as rainfall is minimal, providing the best conditions for trekking. For the experienced traveler who may not be affected by weather, light rain can also enhance conditions for capturing the most stunning wildlife photography. The entire calendar offers prime opportunities to go gorilla trekking and hike through the rainforest, one of Rwanda's top attractions – it all depends on the traveler's preferences!
Nyungwe Forest National Park
Located some 2,000 meters above sea level, Nyungwe Forest National Park is an important and biodiverse home to a multitude of plants and animals, including rainforest, bamboo, grasslands, swamps and bogs, and is arguably the most preserved forest in all of Africa. The forest features 140 kinds of orchids, 240 tree species, 120 varieties of butterflies, 310 types of birds, and 13 primates. Located amongst tea plantations, this park offers unique hiking and is a hub for a plethora of activities.
Guests can be found touring tea plantations, cycling, practicing archery, viewing the forest by helicopter, stargazing and more – but largely what attracts tourists to Nyungwe are the 500 chimpanzees that make their home in the forest, congregating high in the trees. Generally, temperatures range from 77 to 81 degrees Fahrenheit within this unique tropical environment, but it is still recommended that visitors come during the dry season, June to September, or from mid-December to mid-February. During this time, rainfall temporarily ceases and conditions are more comfortable, enhancing the trekking experience and accentuating the extraordinary forms of wildlife within the forest.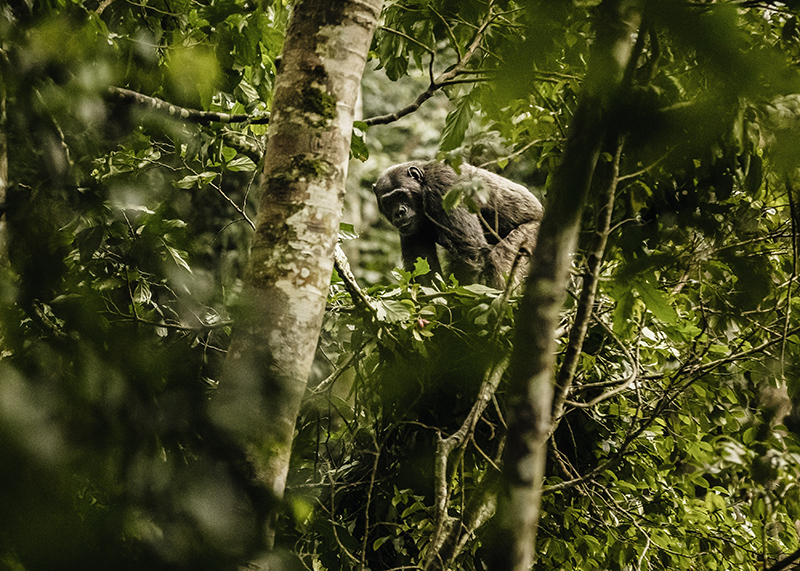 As an alternative, travelers can pay a visit outside of the dry season since trekking permits are cheaper during this time and since parks aren't as crowded, visitors can have the forest to themselves.
Volcanoes National Park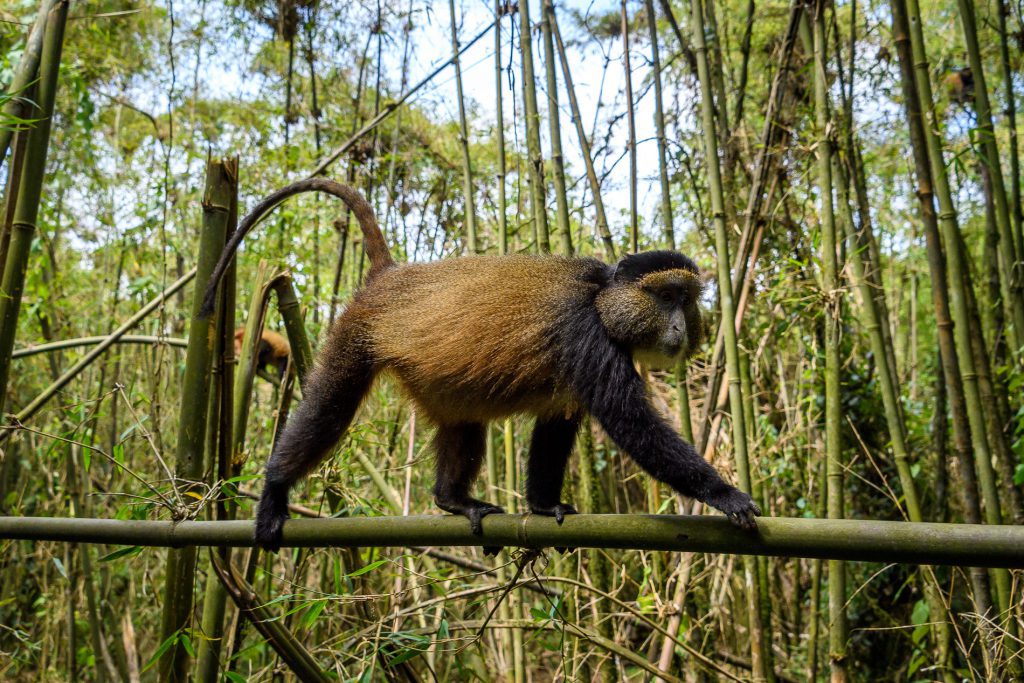 One of the most ecologically diverse areas in Africa, Volcanoes National Park is home to thriving populations of Mountain Gorilla. Dry season occurs from June to August and offers keen opportunities to view other wildlife, such as golden monkeys, spotted hyena, buffaloes, elephants, bushbuck, black-fronted duiker, 178 bird species, reptiles, amphibians, insects, and more. Additionally, five of the eight volcanoes within the Virunga Mountains can be found in Volcanoes National Park. Daytime temperatures average 61 degrees Fahrenheit during the day and a chilly 43 degrees Fahrenheit at night. Because June and July are the driest months of the year, hiking is highly recommended, however trekking permits are limited.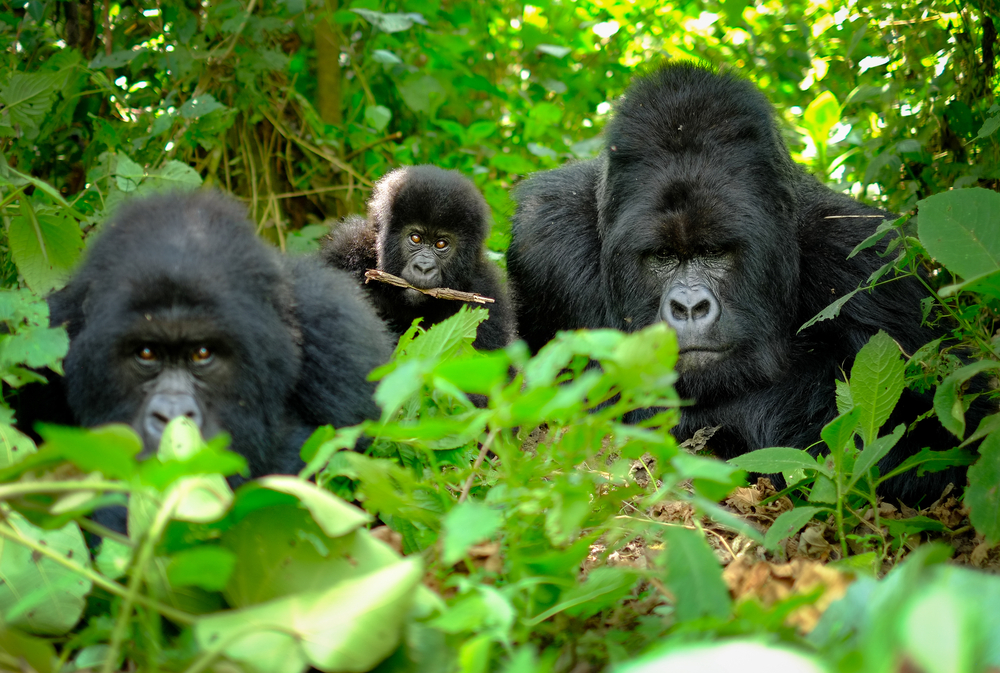 To help preserve and protect the wildlife in this region, only 96 trekking permits are allowed each day – with groups of 8 individuals visiting the 12 habituated gorilla families daily within the park. With the wide variety of lodging available in the area, the number of permits is far less than the number of hotel beds available in the park, thus booking well in advance is required to secure your spot on the mountain during peak season.
That being said, guests who aren't as sensitive to weather can have a fantastic experience trekking in the off season, as permit availability is not as competitive and light rain brings tremendous value to the photography of the mountain gorillas. The moisture brings out the vibrant colors of the forest and accentuates the textures of the gorilla's fur. Plus, many hotels and lodges provide wonderful waterproofing gear for travelers to fend off any showers that may interrupt your hikes.
Conclusion
Rwanda has long delighted travelers for its vast greenery and tremendous wildlife. With moderate daytime temperatures, pleasurable conditions, and nearly non-existent rainfall during the summer months of June to September, travelers are invited to journey through rolling hills, diverse environments and expansive forests to see its magic for themselves.
Start Planning Your Dream Trip
Reach out and let's start talking. We'll listen and begin to tailor an experiential, private, luxury vacation based on exactly how you want to experience Africa. From adventure to relaxation—and everything in between—let us handle every detail of your unforgettable journey.