Written by Marketing Manager, Sean Messham
Zimbabwe, a landlocked country in southern Africa, has the reputation for having some of the most expansive wildlife rich destinations on the continent. From Africa's adventure capital Victoria Falls. Mega Herds of elephants in Hwange National Park. To Big Five walking safaris in Mana Pools. Its ancient landscapes truly do offer a uniquely authentic and grounding safari experience.  
And despite its political past, the extraordinary Zimbabwean people have managed to further enrich their country's safari and wilderness reputation. With refreshed luxury lodges and world-class adventure and dining experiences, Zimbabweans are now complimenting their wilderness destinations like never before. 
Due to this, Co-founder Kyle Green, and I decided to revisit some of Zimbabwe's wild spaces to experience a few of its extraordinary National Parks. In a whirlwind 9-day tour, we re-discovered an untamed wilderness with natural luxury and legendary Zimbabwean hospitality.  So, let me share a few of my reasons for why I believe Zimbabwe is definitely a safari destination worth considering…
Sundowners on the Zambezi River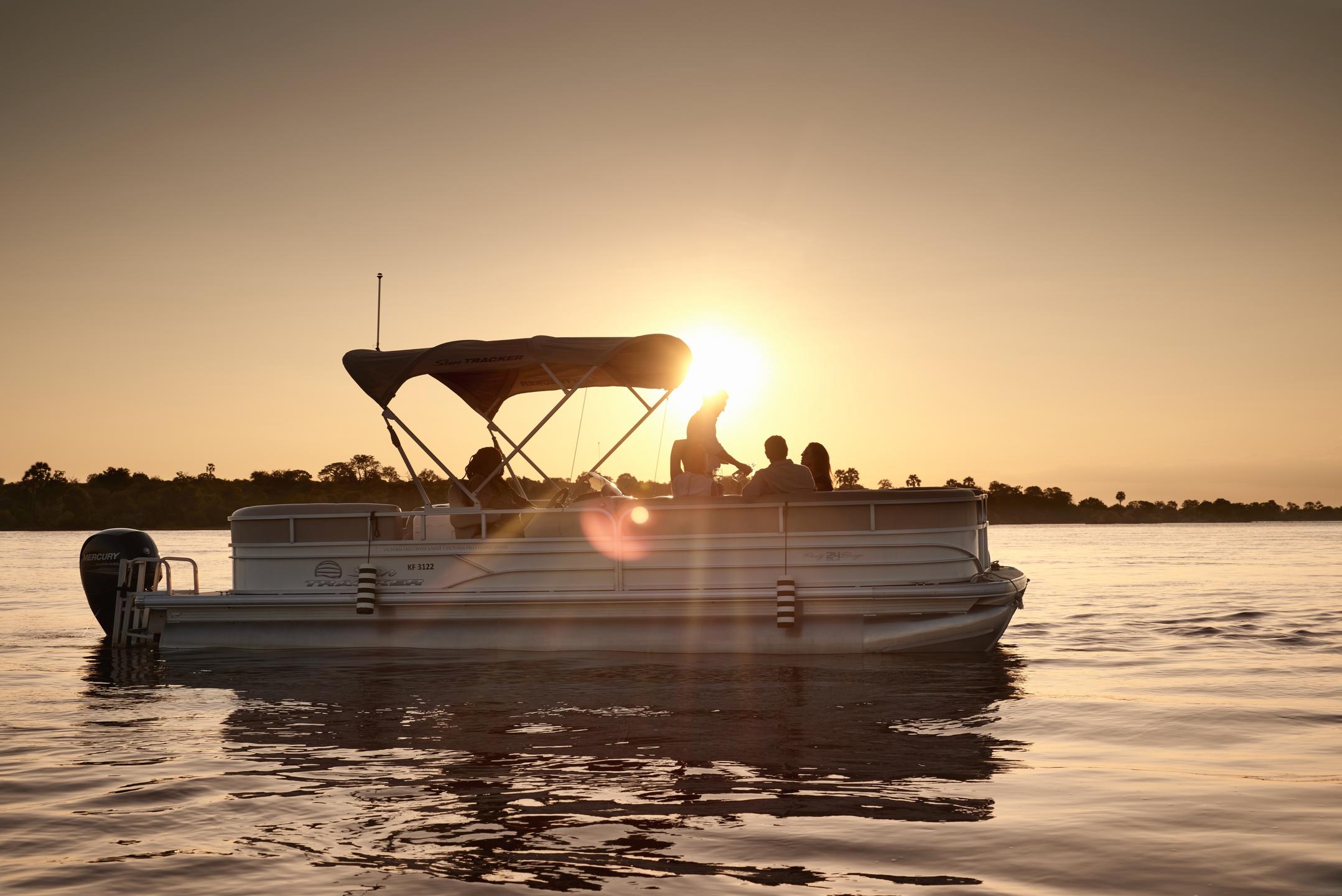 It honestly could not be easier to fly into Victoria Falls! Kyle and I caught an Airlink flight from Cape Town. After just a three hour flight, we were welcomed by the amazing Victoria Falls River Lodge staff at the airport. And with just a short road transfer and 10 minute boat ride, we found ourselves having a delicious lunch on the deck of our private Hippo Villa at Victoria Falls River Lodge. 
Friendly Travel Hint: Although Zimbabwe doesn't require proof of Covid-19 vaccination. This official communication hasn't quite filtered down to the staff on the ground. I would suggest having a printed form on arrival to any avoid confusion.
A sunset cruise down the Zambezi River is arguably the best way to get yourself oriented before you start your safari adventure. Our guide, Faithy, used the cruise as an opportunity to help us better appreciate the significance of the Zambezi River. He also discussed what's possible during our stay and how we could organise the activities best with the time we had. This part of the river is quite close to Victoria Falls, and as a result there are a few sunset cruises operating. I loved watching the cruise boats steaming past us, full of laughter and celebration. There was definitely a festive atmosphere during our cruise. We had arrived in the adventure capital of Africa! And we couldn't wait.   
Included Activities at Victoria Falls River Lodge: Victoria Falls Tour, Zambezi River cruise, game drives, birdwatching.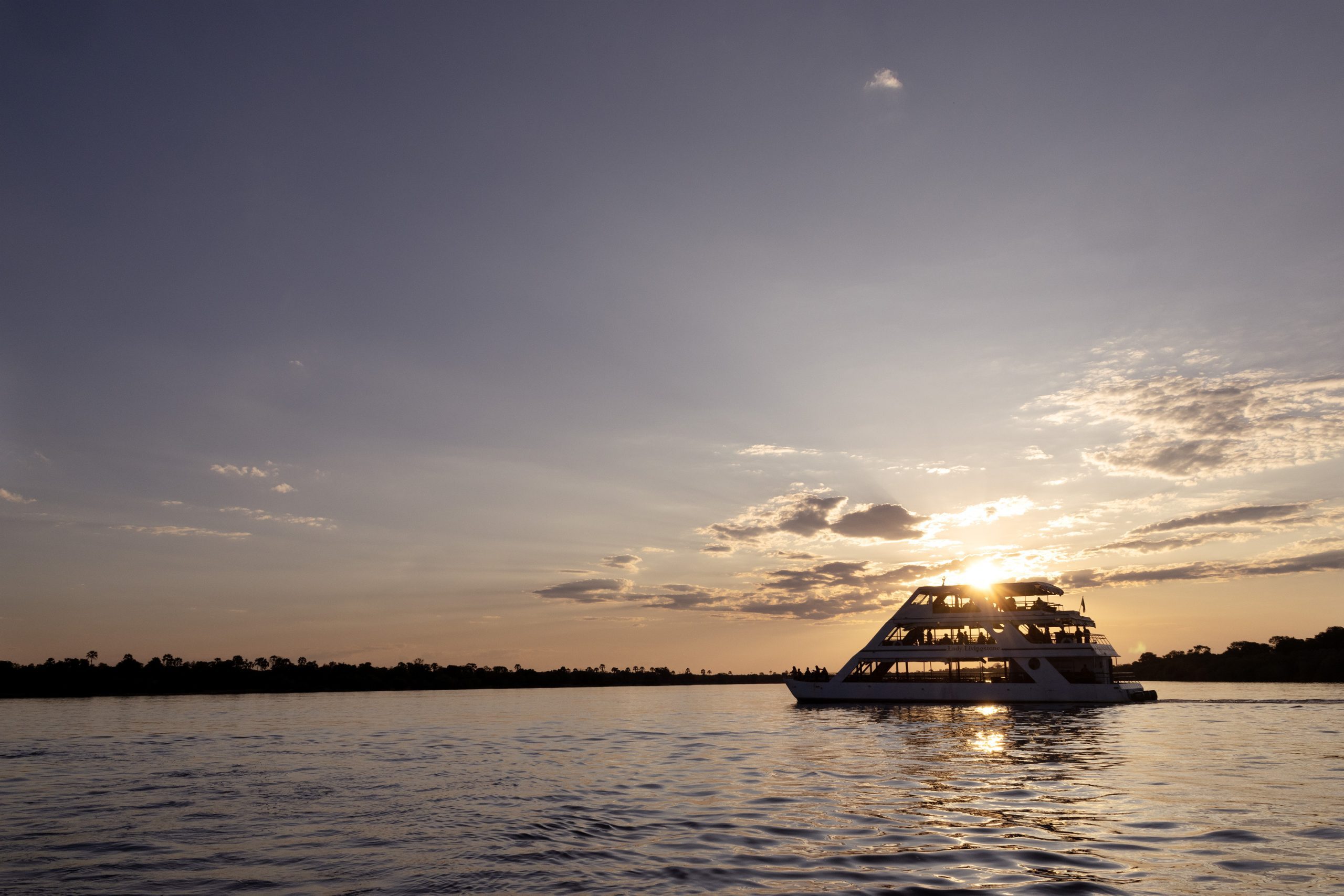 Visiting the Famous Victoria Falls
Known locally as Mosi-oa-Tunya or the "Smoke that Thunders" – the world famous Victoria Falls arguably doesn't need any introduction. It is a World Heritage Site and for many, due the combination of its height and wide sheet of falling water, it is considered to be the largest waterfall in the world.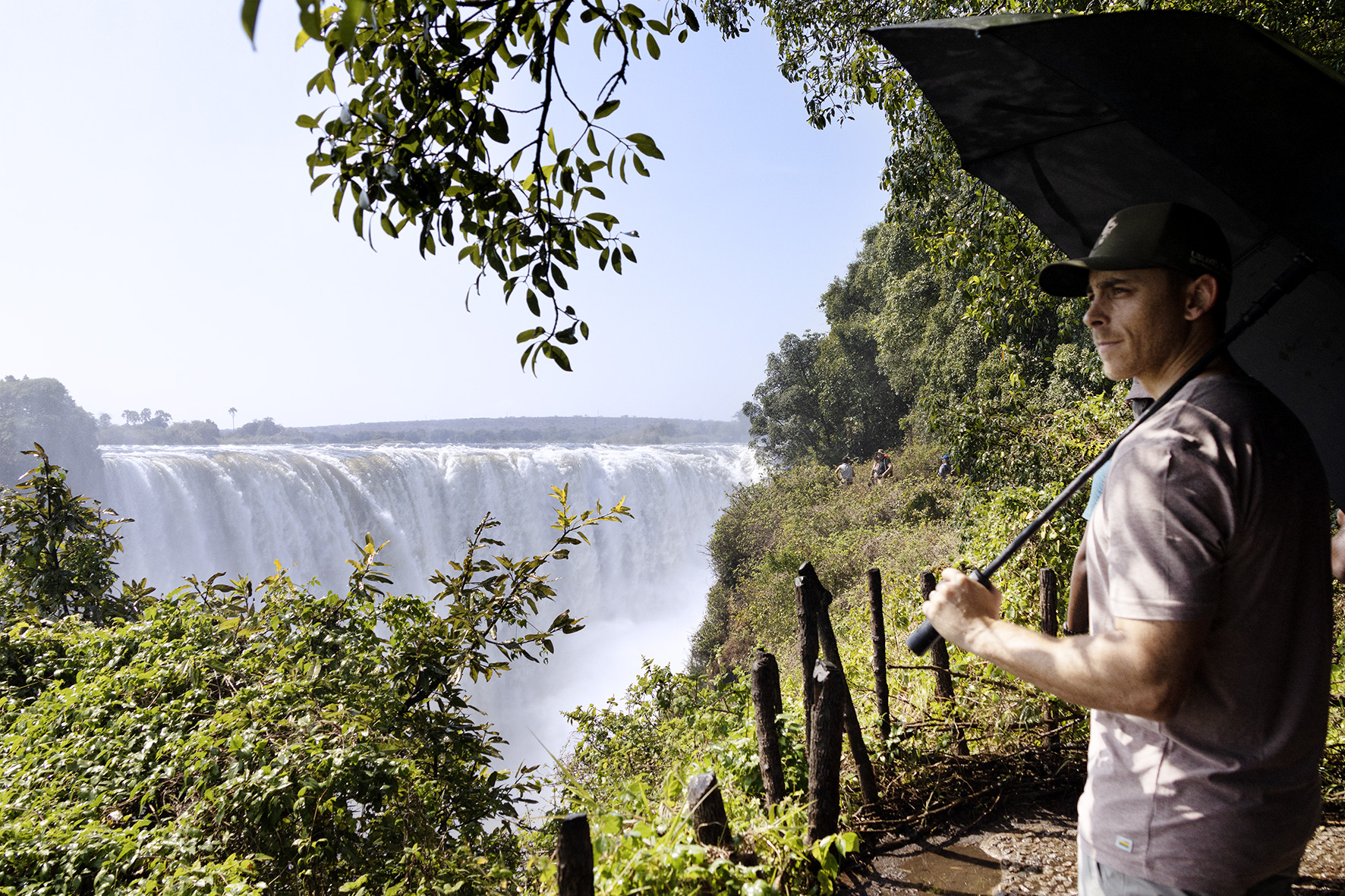 An entire blog post can be written about this experience. For now, however, let me provide you with some of the basics of the tour. On arrival, your guide will organize the entry permits. Once inside, there are restaurant and bathroom facilities for you to utilize before enjoying the tour. There are comprehensive information boards for you to read and grow a greater appreciation for Victoria Falls, but your guide will likely take you through them depending on your level of interest.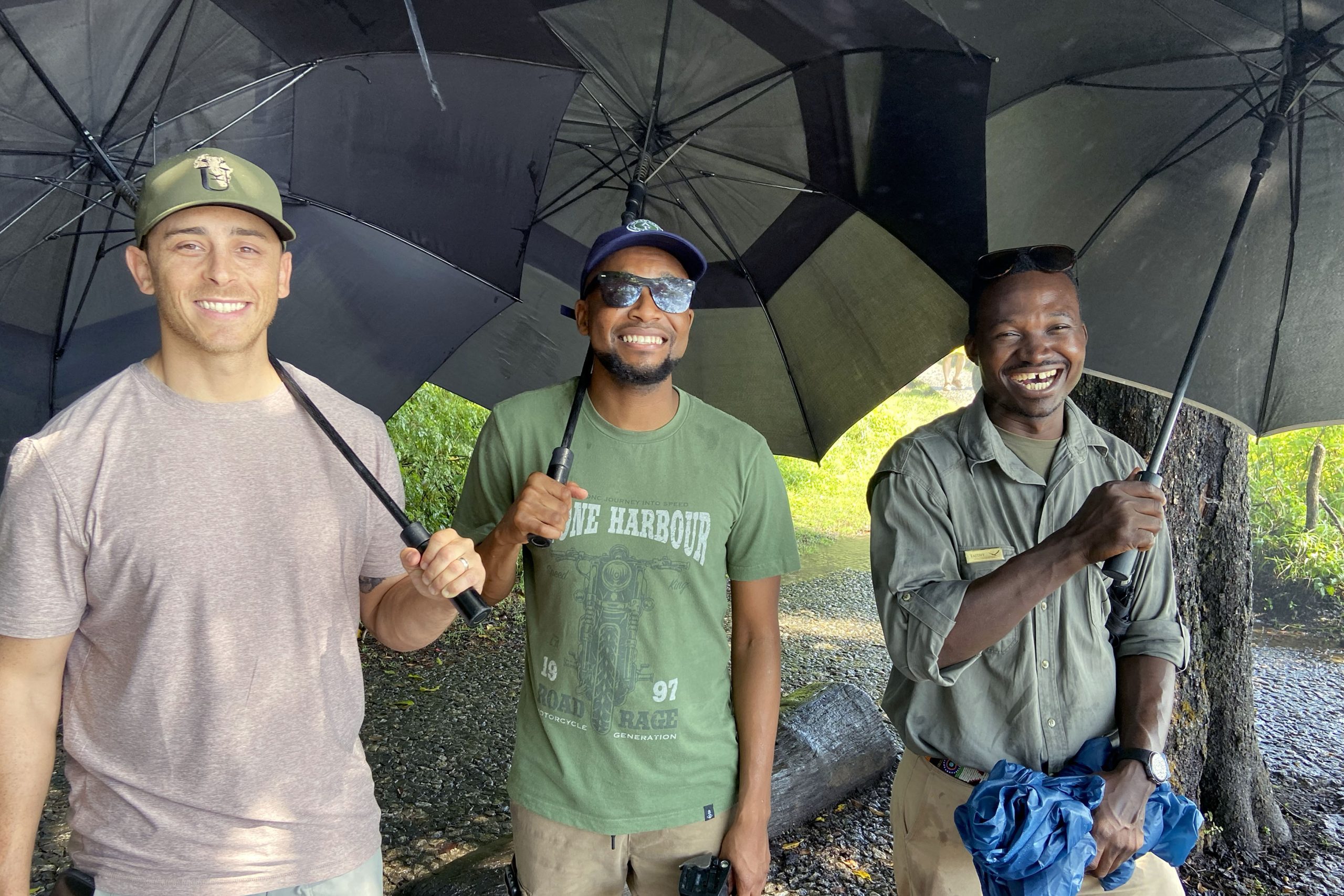 There are 16 viewing points to help you find your favorite view of the Falls, each one with an interesting new angle and degree of wetness. During different times of the year, some viewing points are drier than others… Chat to your guide if this is a concern, they will be able to suggest which viewing points to perhaps skip if you do not want to get too wet. But I would argue, take an umbrella, cover your phone or camera, and get soaked! It's Victoria Falls! Enjoy it!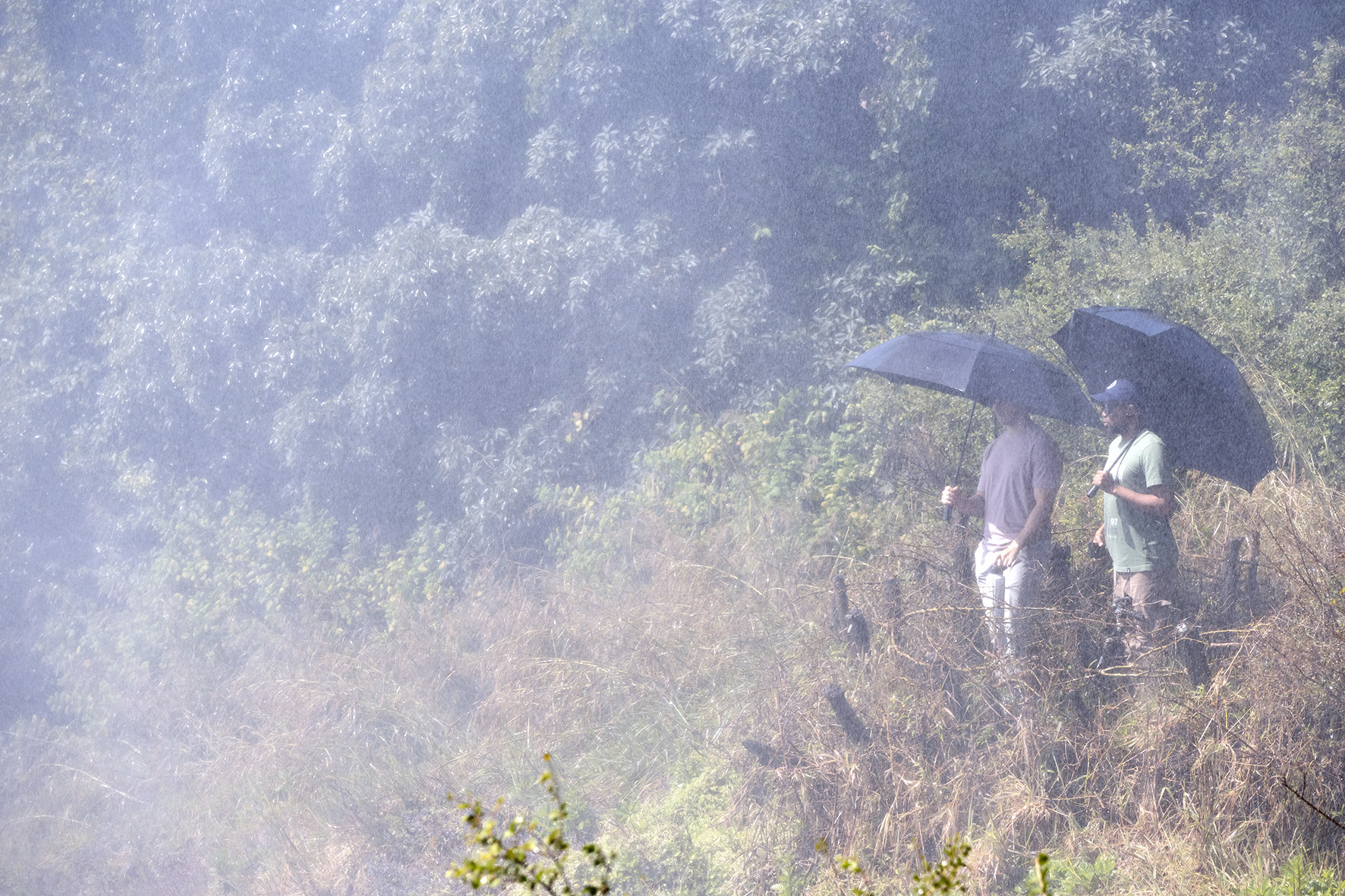 For those with restricted mobility, don't worry, the paths are pathed with stone. I would suggest wearing good walking shoes, as parts can be slippery, and take your time to be careful. Viewing point number two does have slippery stairs leading down, but luckily you can skip this one, as there is an alternative view further down the path. Wheelchairs can easily use the path with a dedicated and strong arm. 
Did you know? During peak flood (April to May) the annual water consumption of New York flows over in just three and a half days. 
Other Adventure Activities at Victoria Falls:  game drives, helicopter scenic flights, white river rafting, canopy tours, bungee jumping, gorge swings, horse riding.

The "Wild Card" of Matetsi Private Game Reserve
Just 40 minutes from Victoria Falls is Matetsi Private Game Reserve, a 135,000 acre wilderness area on the banks of the Zambezi River. To put this into perspective, the prestigious Sabi Sand Game Reserve is 160,000 acres. Therefore, during your stay at Matetsi Victoria Falls, you will be able to explore a wild and protected area two thirds the size of the Sabi Sands! Add nine miles of private Zambezi River frontage to this, and you truly have an exclusive and unpredictable safari experience waiting for you!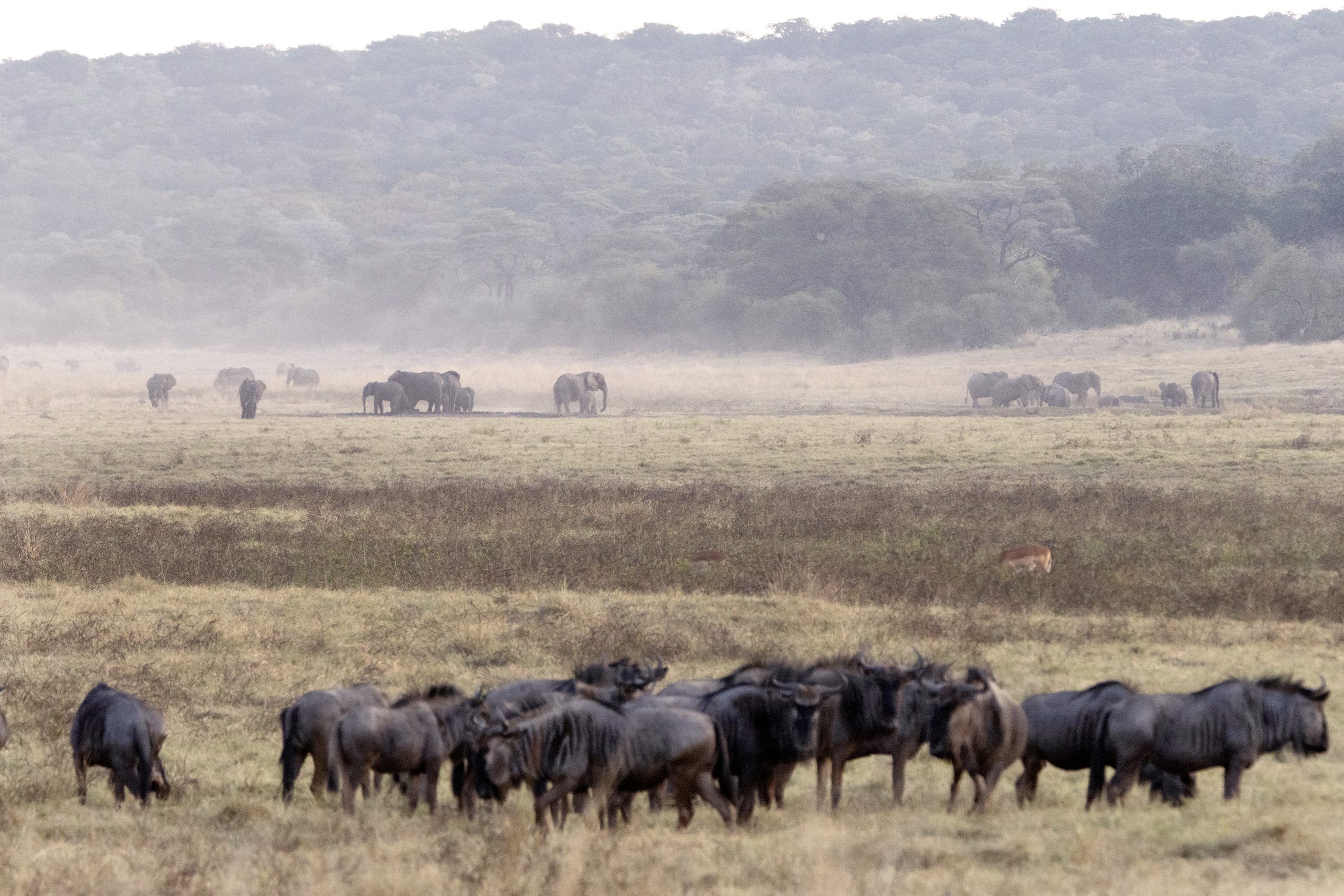 Kyle and I unfortunately had just one day to explore this expansive area. But wow, we were truly blown away by how active our afternoon drive was. Our guide Mike pulled out some serious surprising moments for sure! Admittedly, we were exceptionally lucky to have lions hunting on our second corner of the drive. It all happened so quickly, I had not even prepared my settings on my camera before a pride moved out and crossed the road right outside of camp.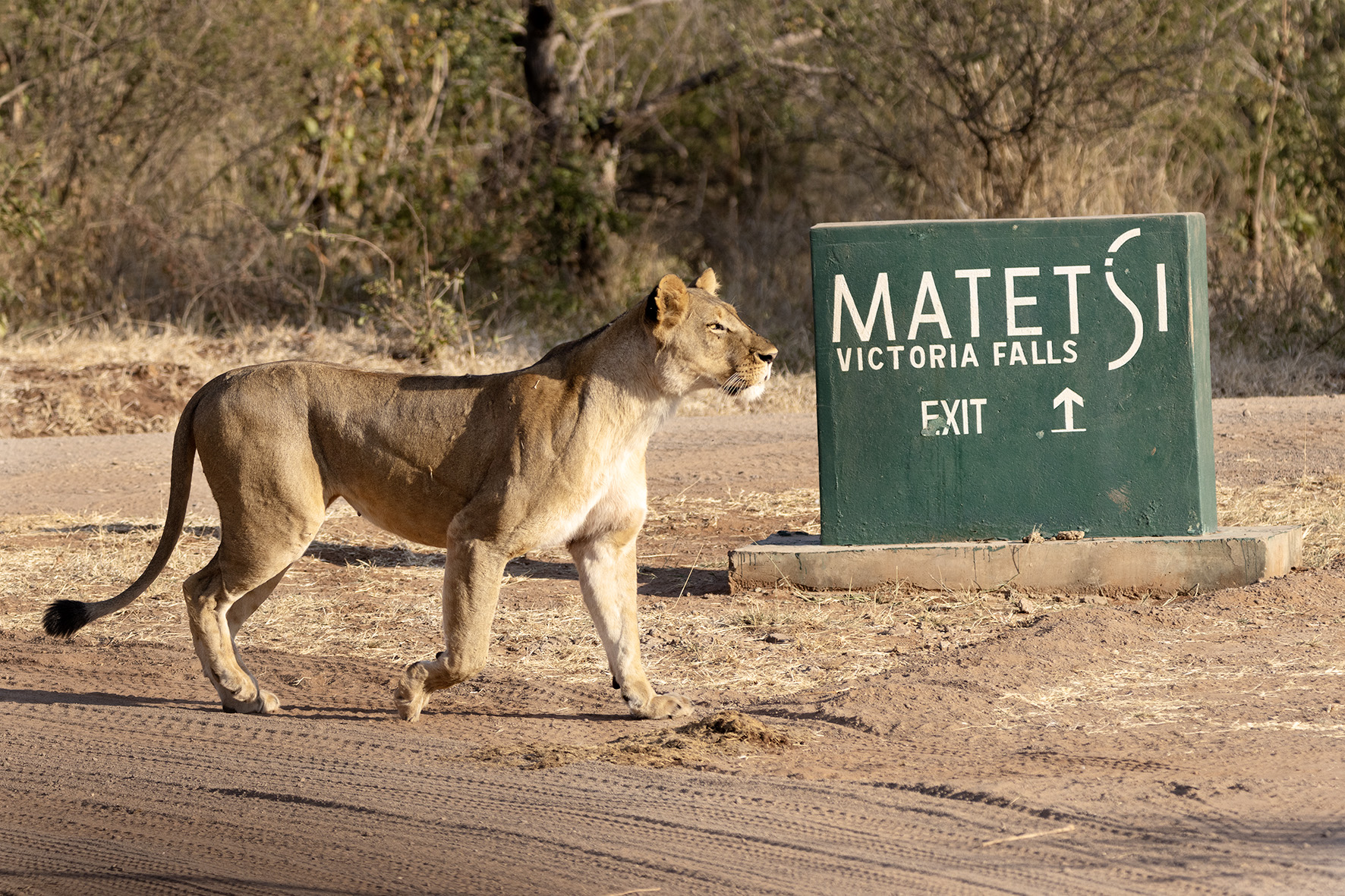 The second half of our drive saw us past journeys of giraffes and herds of elephants, as Mike wanted to make sure we saw a special open valley that he said we would just love. And I am so happy we did, the valley was full with breeding herds of buffalo and elephants. It was something we honestly didn't expect! With the sun beginning to set, we decided to settle for an evening sundowner drink stop infront of a waterhole with a herd of buffalo grazing in the background. Again, I barely had a gin and tonic in hand, before a herd of elephants joined us! Check out this video below! Magical.
Hiding from Elephants in Hwange National Park
At an impressive 3.5 million acres Hwange National Park is the largest National Park in Zimbabwe. It is estimated that there are over 40,000 elephants in the park, making it the second largest population in Africa after the Chobe National Park, Botswana. We knew this before we arrived, however, we would develop an increasing appreciation for this while exploring the lodges in different regions of the Hwange. Elephants were seemingly everywhere!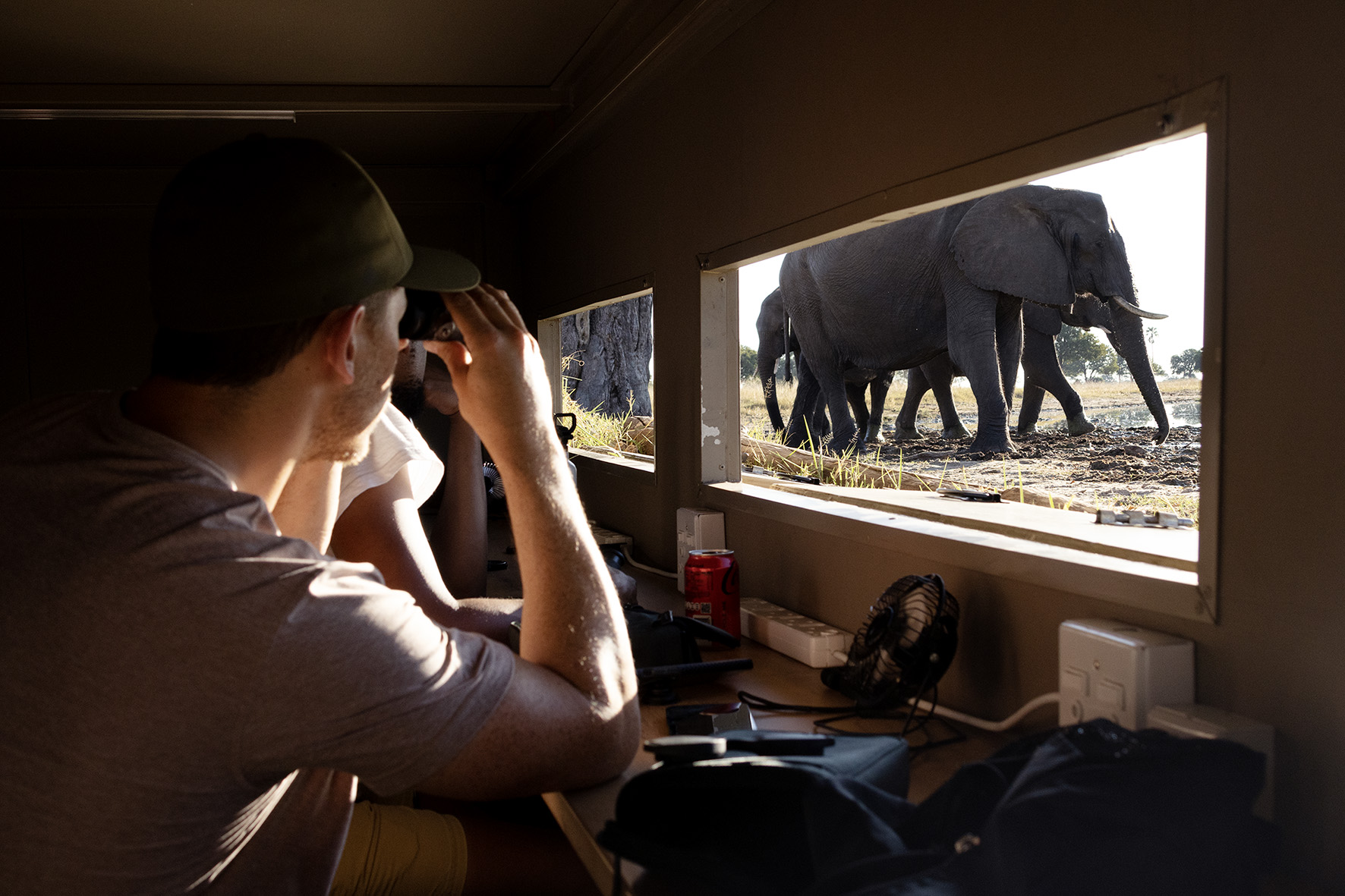 For a little historical context. Hwange National Park was established in 1928. After agriculture proved to be impossible with the shallow soil and Kalahari Desert sand, that had blown over for a millenia. The first warden, Ted Davinson, aimed to improve the scarce numbers of wildlife by providing more reliable water sources for the animals. As a result, Hwange thrived and today it is a protected home for a diverse and flourishing ecosystem. 
Today, this system of natural pans and pumped waterholes creates a unique opportunity for safari enthusiasts. Due to the distribution of the natural pans systems and waterholes, the animals generally move through the mopane and teak forests into these areas with reliable water sources. This means that that you can essentially stitch your game drive to explore each of these open areas and waterholes. Sometimes, you can decide to wait in dedicated hides or viewing platforms to see what makes its way down to drink. We did this one afternoon with remarkable success. Enjoy this video of Co-founder, Kyle Green, at an elephant hide near Africa Bush Camp Somalisa. Incredible! 
Viewing Cheetah at Somalisa 
The fastest land mammal is racing against extinction. Today, there's an estimated 6,700 to 7,100 wild cheetah left in Africa, with around 4,200 in Southern Africa. Residents to just 13% of their historical range.  Hwange National Park, with its open palm-fringed plains and grassland areas, serves as a guardian to these incredible cats. Talking to our guide at African Bush Camps Somalisa, cheetah sightings are consistent enough for us to have relative confidence in seeing them. And guess what? We were lucky enough to view a mother with two cubs at about 6 months old!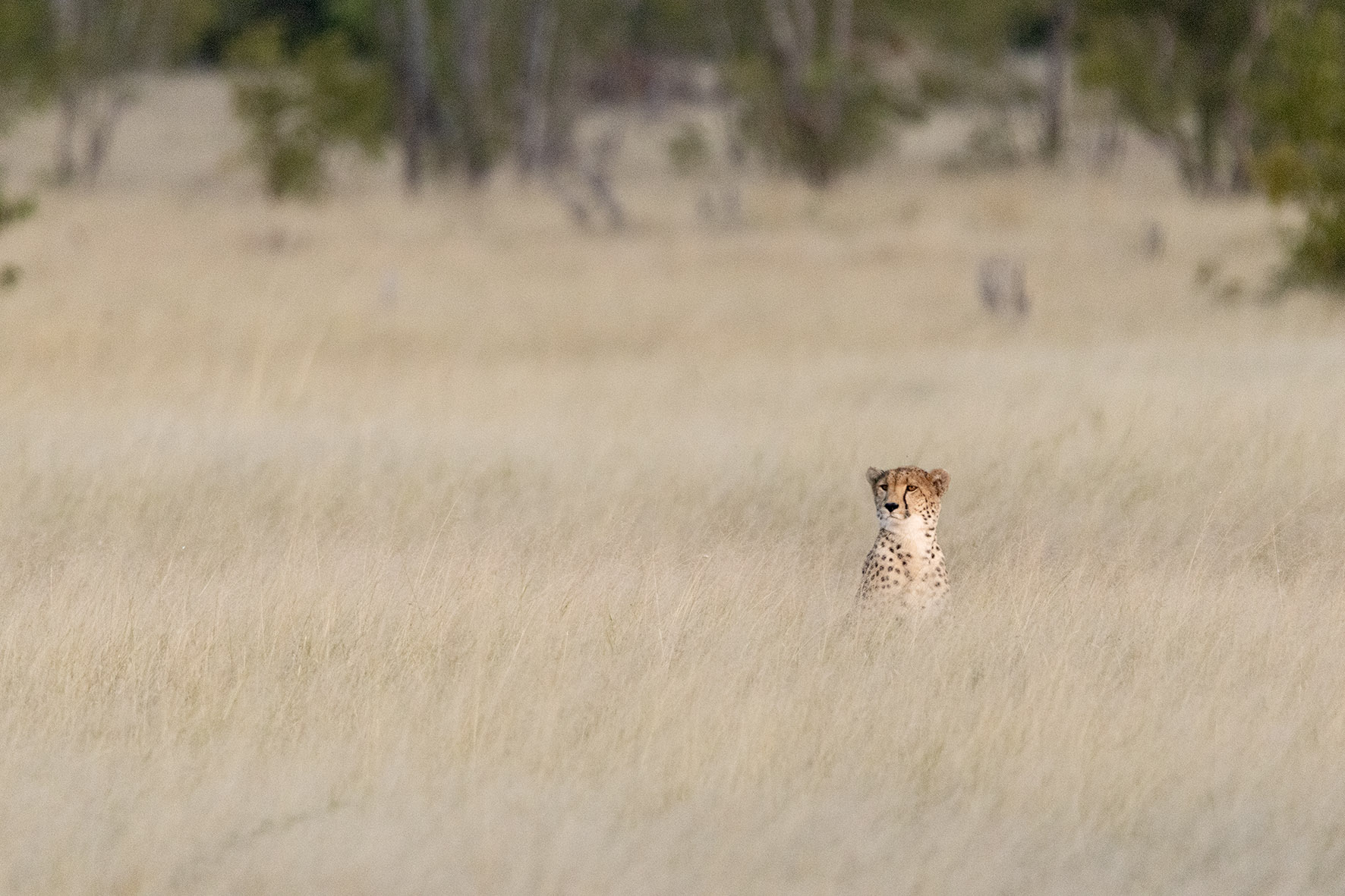 It was a classic cheetah sighting. We first move quickly through the teak woodland to get ourselves into the area she was last seen. Full of speed and adrenaline we scanned and focused through the tall grass with our Swarovski Binoculars, looking for any disruptions and movement. Spotted! Standing on a termite mound, providing herself with uninterrupted view of the open grasslands, was a mother cheetah with two cubs patiently and curiously watching her a few meters back.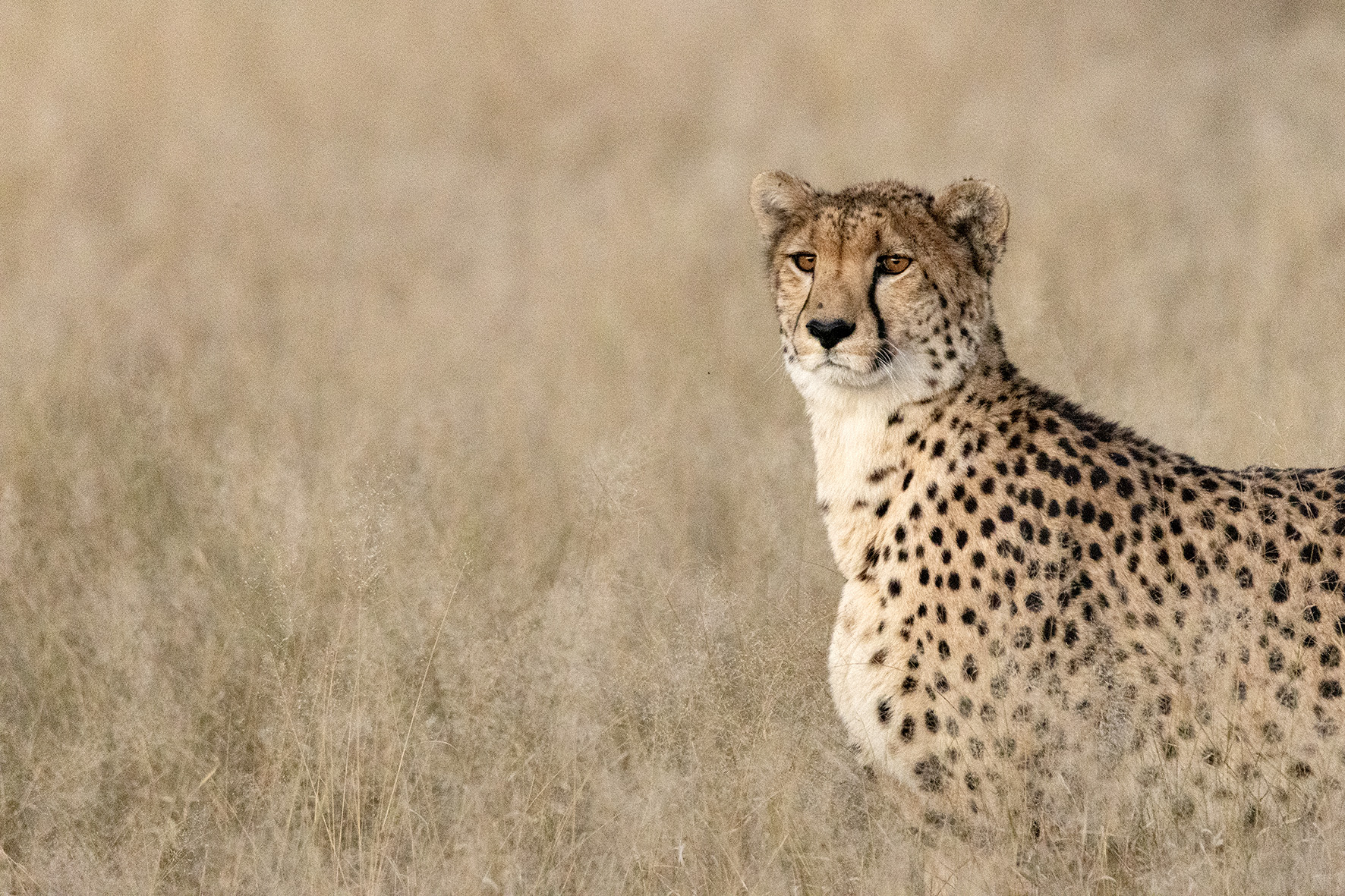 Interesting to note, we were outside Somalisa's private concession and in a public area of the National Park. This did mean that there were a few more vehicles in the sighting compared to if we were in Somalisa's private concession. Thankfully, however, everyone followed the Park's strict protocols to allow the cheetahs to utilize the last remaining afternoon light. It was an incredible way to complete the afternoon game drive!
Enjoy a precious moment with these remarkable cats in short video we took!
Big Five Walking in Mana Pools 
"These lion tracks have moved off the road towards the Zambezi River," whispered Mike, our guide at Nyamatutsi Mahogany in Mana Pools. He concluded, with a smirk, "do you want to walk and see if we can find them?" This is the untamed and truly grounding safari experience you can readily enjoy at Mana Pools. Having been a guide in the Sand Sand Game Reserve and Kruger National Park, I jumped at the opportunity to track lions on foot once again! For Co-founder, Kyle Green, this would be his first time to possibly view lions on foot.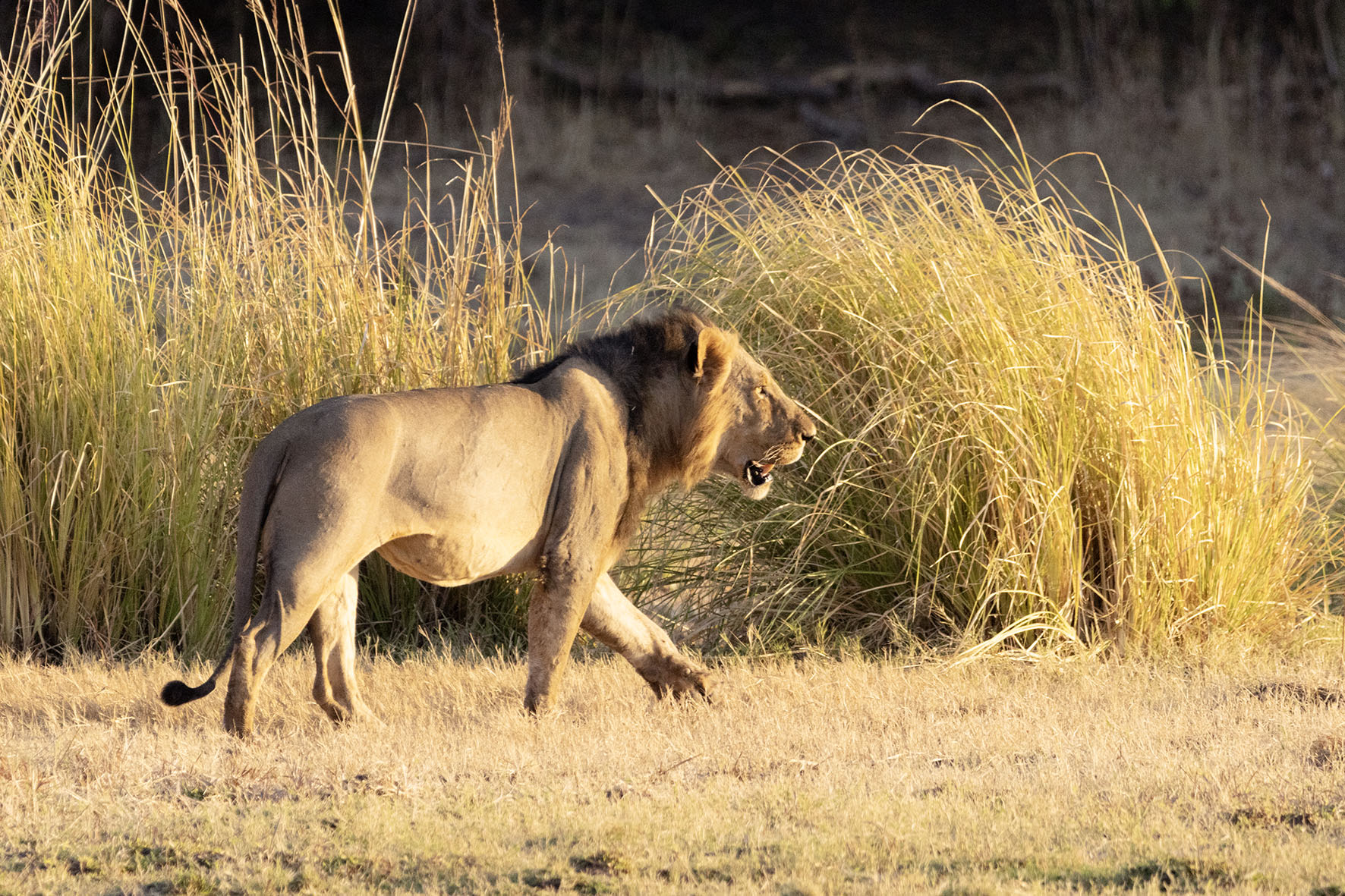 As you disembark the vehicle, your neglected senses seemingly tune into a kind of instinct alertness. Now, more than ever, every movement, sound, smell and touch becomes heightened. Not in a twitchy, scared or adrenaline soaked way. It's more a feeling of belonging, you are a part of this wilderness… just tune back into it! The feeling you get as you begin to walk is like an inherent sense of awareness. I love it, and will always encourage any safari enthusiast to try experience a walking safari if possible. 
Back on foot with Kyle quickly. We did manage to view the lions for just a few seconds, before they moved into the long grass towards a pool of water. Due to the tall grass we decided to leave them, as it wouldn't be safe to approach under that kind of cover.  We instead enjoyed a walk along the bank of the Zambezi River to view an elephant bull. It is definitely a unique and humbling feeling to walk towards the largest land mammal on earth while its feeding. Kyle took this above video as he carefully approached the bull, make sure you have a look!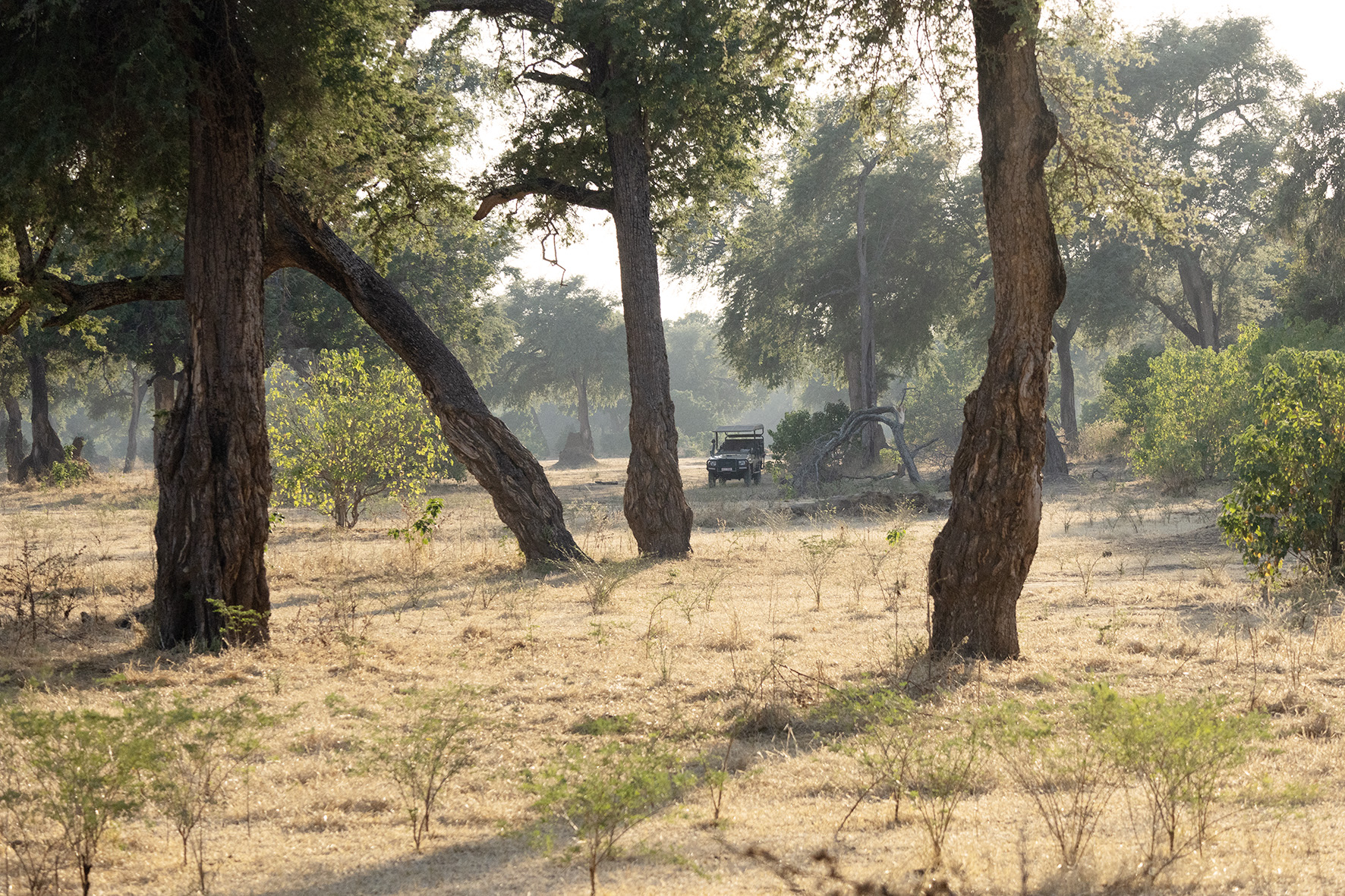 Let me be clear, wild animals are potentially dangerous, and respect to their space needs to be adhered to without exception. They will, almost always, tell you how comfortable they are with your presence. Just take notice with what's happening around you, listen to your highly trained walking guide, and respect the space you are in, because it doesn't belong to you. You share it.
(Trying) to Tiger Fish at Chikwenya  
It was only a matter of time before Kyle and I would try to do some tiger fishing on the Zambezi River. We had only one night at Wilderness Chikwenya, which enjoys a quiet stretch of the river, so it was here we decided to cast out our optimism to see what we could catch. 
For the non-fishers, tiger fish are territorial and eat predominantly a selection of bait fish. They are known to put up an exciting and skilled fight when caught. Knowing this, our guide Rueben, first put us in a position to catch some bait fish, which honestly went quite well. After about an hour, high on confidence, we cracked a beer and moved into a section of the river to start our first tiger fishing excursion.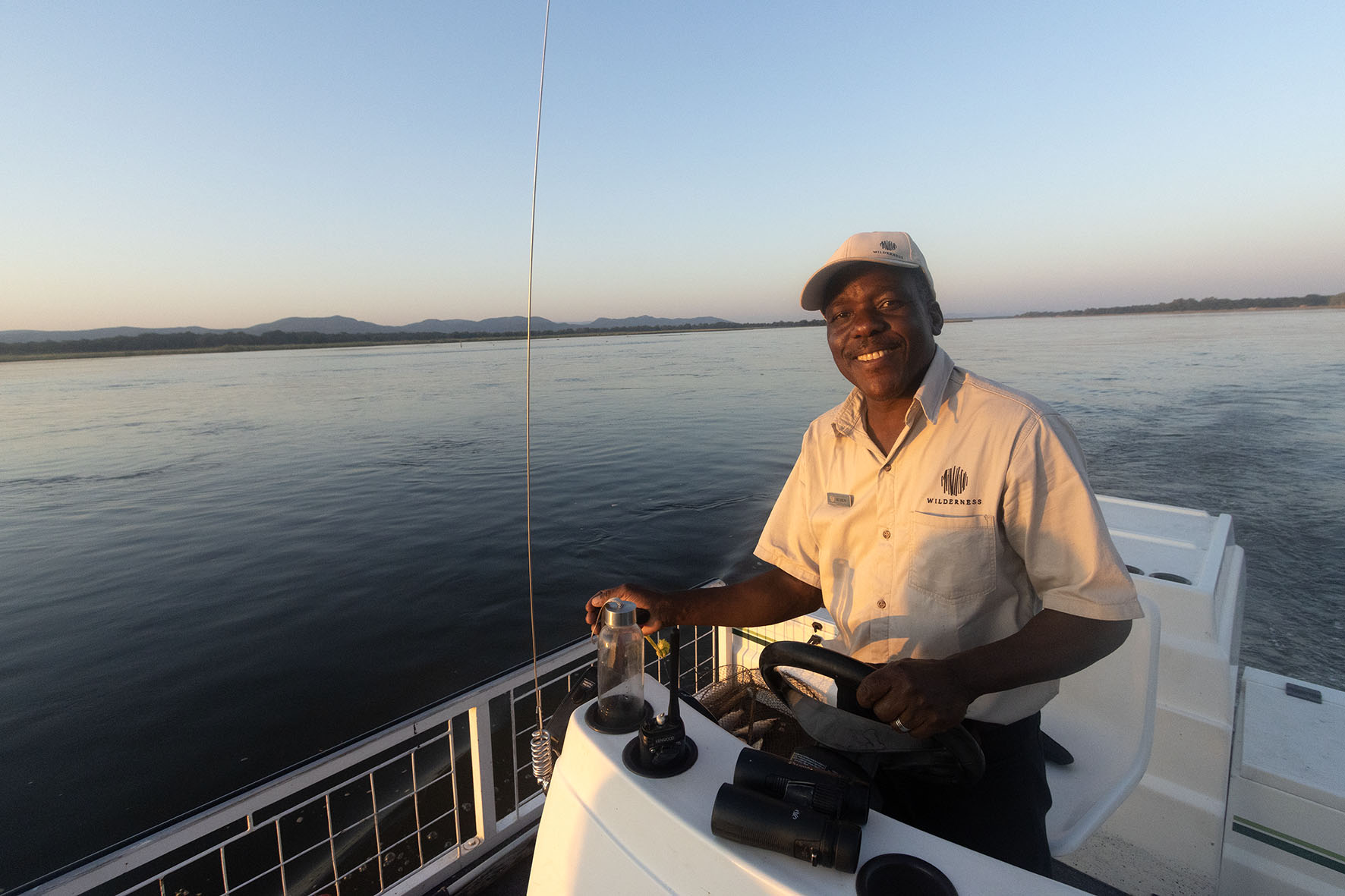 We caught nothing. 
With hippos seemingly laughing at us and the sun beginning to set. Kyle and I had only managed to perfect our casting skills with a few moments of optimism! Openly though, drifting down the tranquil Zambezi with a few cold beverages, spotting elephants and a variety of antelopes on the banks was a welcomed change of pace. It is an iconic safari experience that I would recommend for sure. Also, let's be honest, we all have "that friend" who wishes they could do it! So if you are not sold, do it and make them jealous with a selfie at least! Gin and tonics on the river for anyone?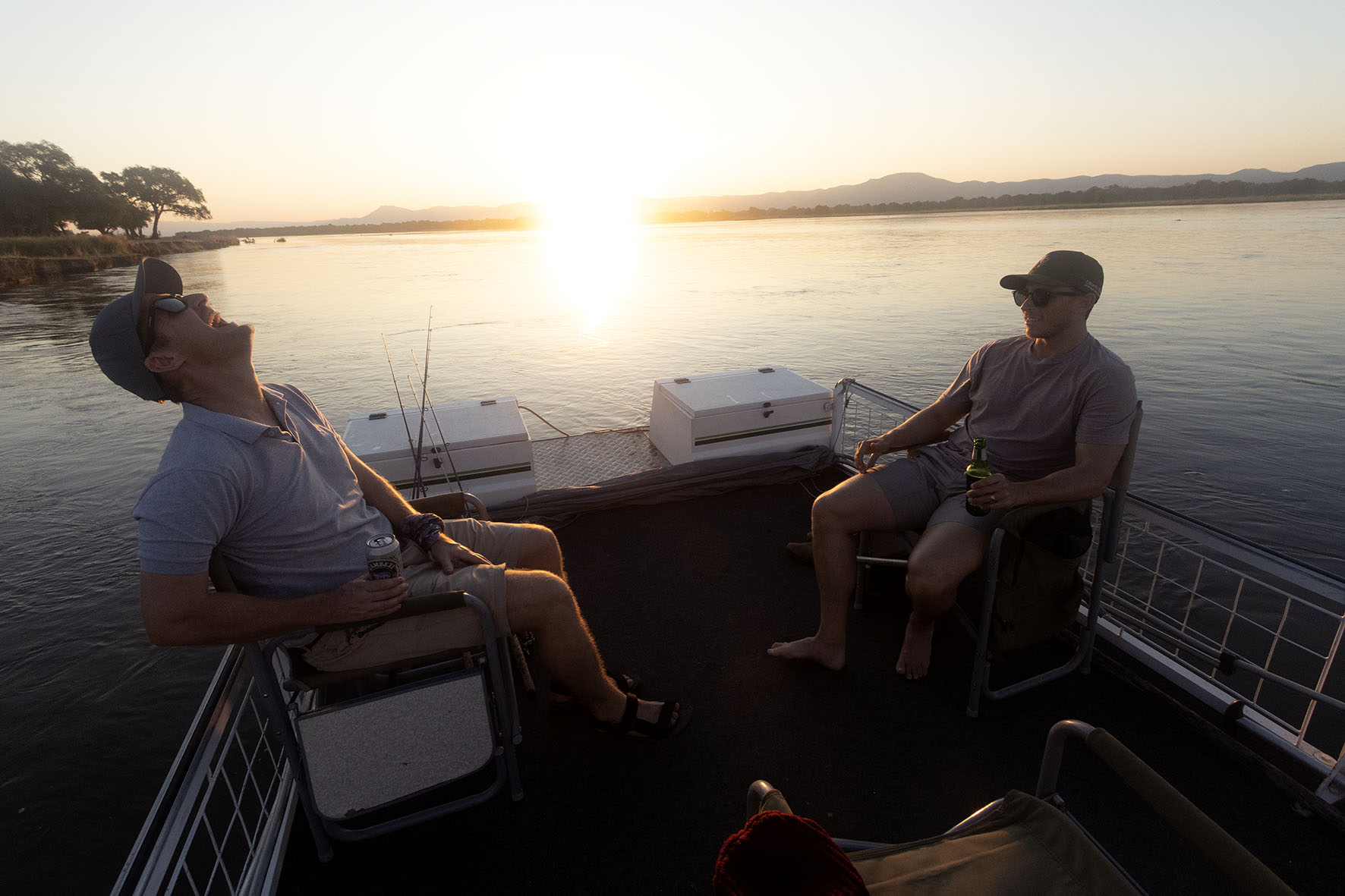 Encountering Lions at Ruckomechi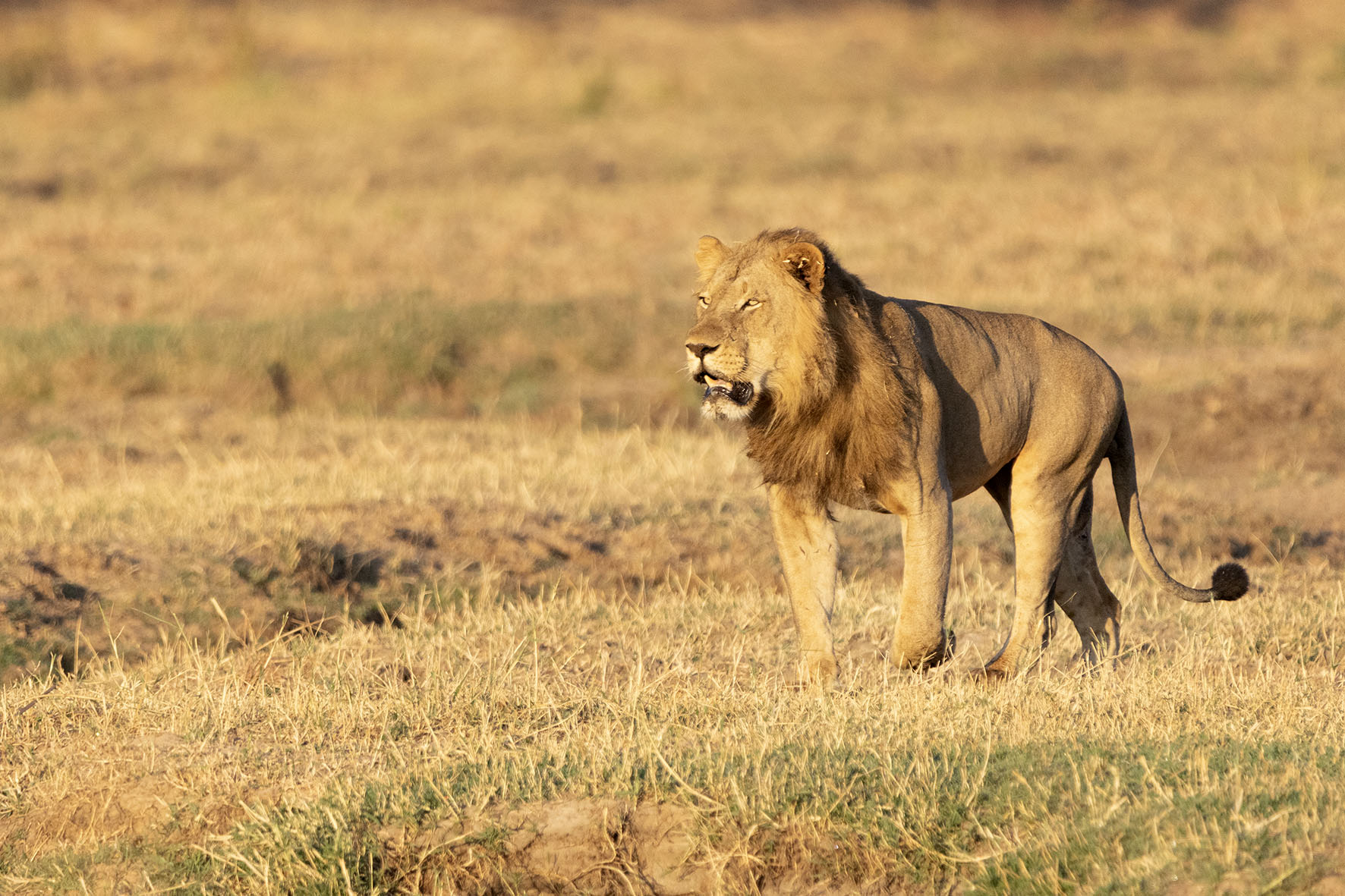 After an eventful motor boat transfer up the Zambezi River, passing impressive pods of hippos and massive basking Nile crocodiles, we arrived at Wilderness Ruckomechi. Our final stop in Zimbabwe before Kyle and I returned home. Wilderness Ruckomechi sits on a large private concession within Mana Pools, providing an exclusive game viewing and walking safari experience. The area has an incredible reputation for consistently good game viewing – especially when it comes to lions. We knew it and its what we got!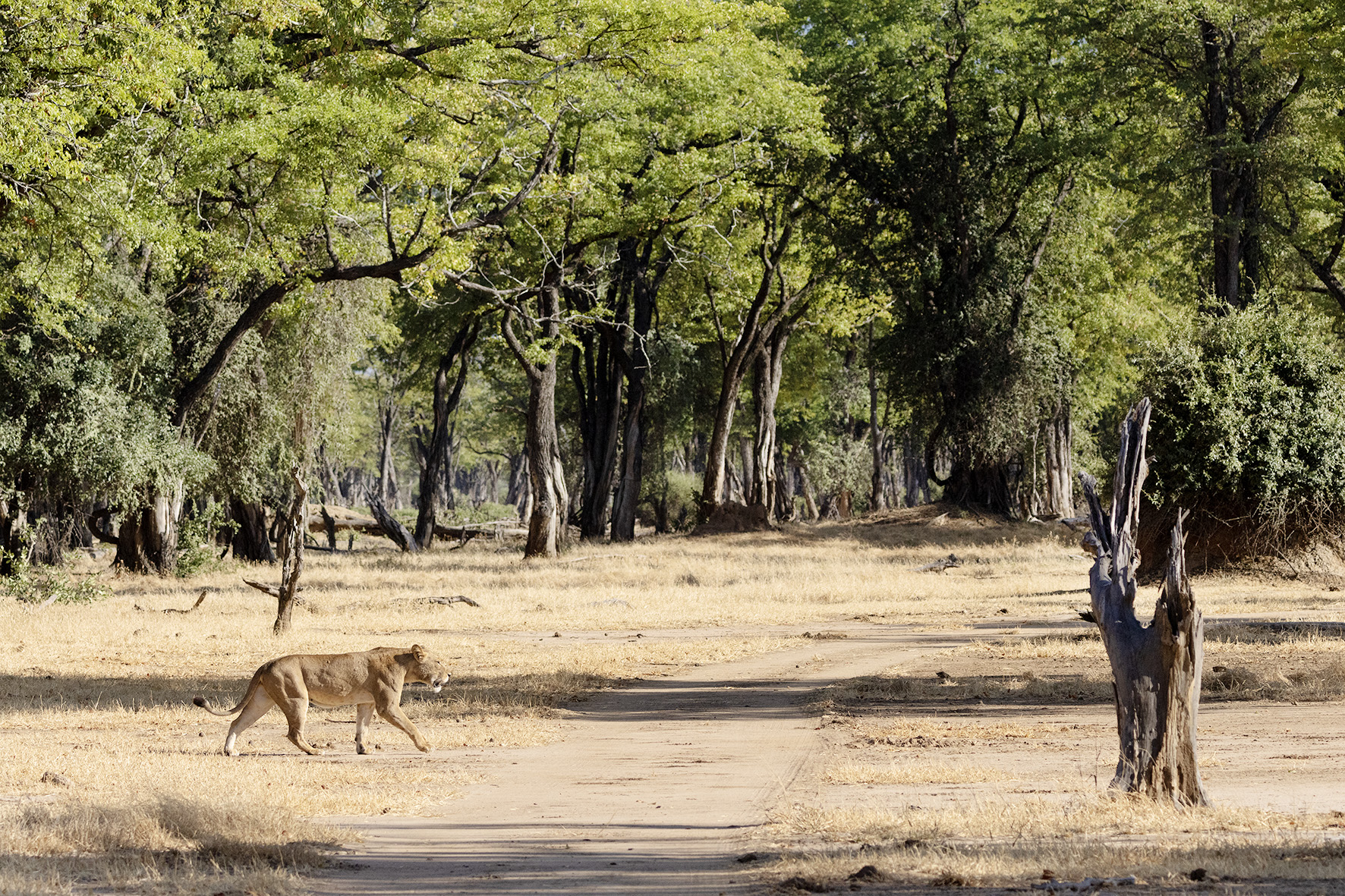 The lion viewing for the next few days was incredible. From a female comforting newly born cubs (which were too shy to see). To a coalition of males dramatically displaying their dominance over each other for a female that we presumed was in oestrus. Ruckomechi truly did live up to its reputation – and we loved it. Being able to witness the theatre of lion interactions over a period of days is truly fascinating to say the least!
One morning this lion spectacle even came to the lodge, with a sub-adult male lion being chased through the main guest area during our morning tea. I thankfully managed to snap a few photographs before he ran off past the pool. We followed the drama on our vehicles for a little, before it all seem to settle down. But such an incredible and adrenaline-filled morning in Mana Pools!
The lion interactions may have been the star of the show at Wilderness Ruckomechi. The stage, however, was definitely set with the panoramic views of the Zambezi River with the continual presence of baboons, impala, waterbuck, zebra, hippos and of course elephants that all seemingly wove themselves together like a unpredictable wilderness tapestry that never ends… 
Are you ready for the trip of a lifetime?
If you're thinking of planning a trip, we're here to help! Our team of travel designers will create an itinerary just for you to create memories to last a lifetime and conquer your bucket list. Get in touch with us today to start planning your adventure in Africa.
Follow us on Instagram