This month we're highlighting a very special trip we planned for our Ubuntu Travelers, the Rusli family, to the magical Okavango Delta. Botswana's Delta has long been a favorite safari destination of ours, so we always look forward to sharing it with our clients from around the world. The Rusli family are certainly very well-traveled already, having visited Africa on multiple occasions, so we were intent on making this trip extra special for them! Here's a recap of their trip to the Okavango Delta, Botswana.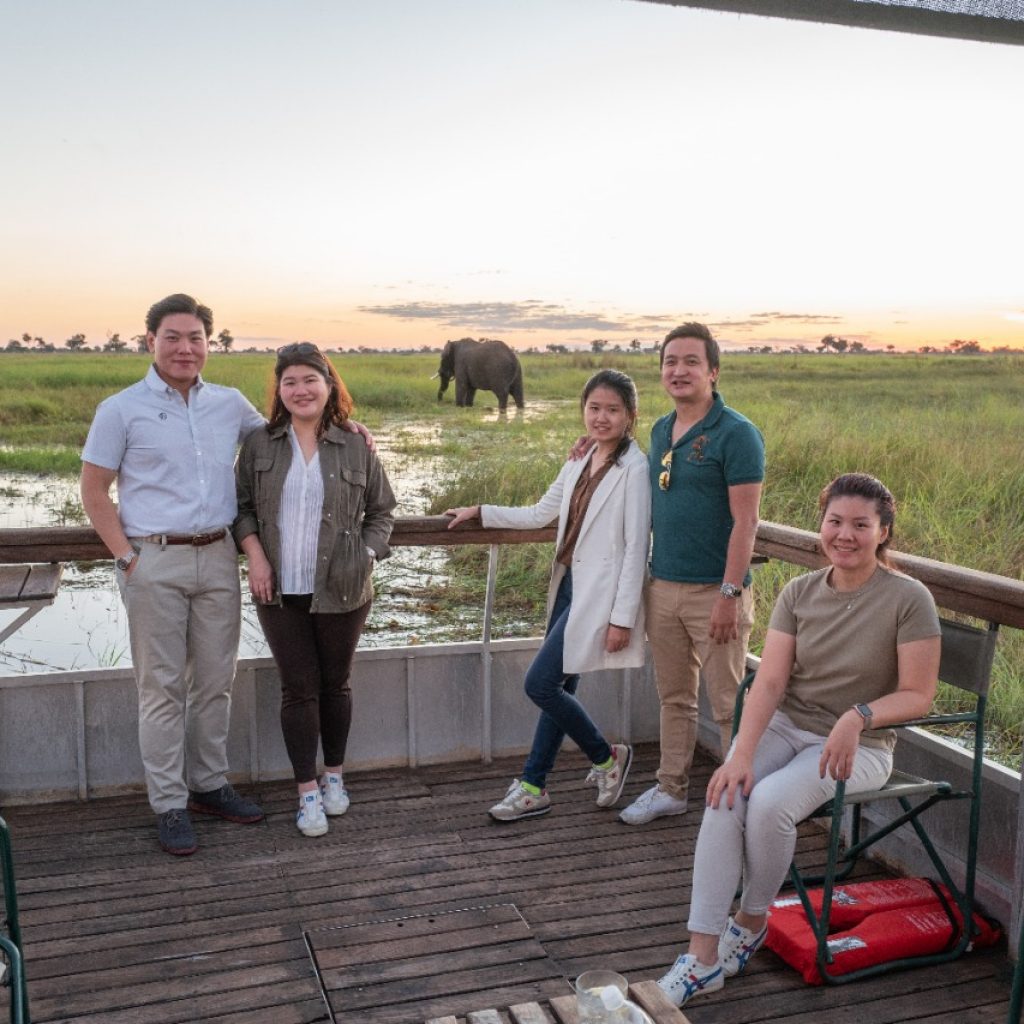 The Rusli's Trip to Botswana
You have been to Africa on multiple occasions and have had some incredible safari moments across the continent! What made you want to visit Botswana on your most recent trip?
After some of our other safari trips, Botswana has always been one of our wish-list destinations. We found that the Delta was very unique and always hoped to visit while the water levels were high, so we could have a new safari experience – a water safari.
We contacted Ubuntu Travel to plan our trip to the Okavango Delta and were so glad that we did. Because of the pandemic, we were unsure whether or not now was the right time for us to take this trip, however, a month before our departure, we decided what time would be better than now. The team at Ubuntu quickly put together this trip of a lifetime and we were so excited to finally be on our way to Botswana.
How long before your trip did you start packing your bags?
We started packing our bags a couple of days before our trip. About 7 days before the trip, we made sure that we had everything we needed. Luckily, for Indonesian citizens, there is now an E-visa for Botswana, which made our quick trip preparation more seamless.
What were you most looking forward to on your trip?
Enjoying nature is something that we looked forward to most. We really couldn't wait for the water safaris and also the game drives. It is interesting how the landscapes of the Delta are different than all our previous safari trips. We loved that we could enjoy both land and water activities.
We also enjoyed the magical morning light right and beautiful sunsets. Seeing a sunset in Botswana for the first time was truly something else.
We were also looking forward to watching stars at night, and we did! The clear sky was showered with stars and we were able to see the milky way. It was magical! 
When you landed on the airstrip near your lodge, what was running through your minds?
We landed in Maun and were given an antigen test right after we landed. This is required by the government in Botswana. We were very impressed with the COVID protocol to make sure everyone who enters Botswana is healthy and safe. This made us more comfortable during our trip and traveling during the pandemic.
A representative picked us up for our flight to Okavango Delta. When we landed at the Belmond Eagle Island airstrip, it was like a dream come true. Finally, our 1-year plan happened! 
The Delta was absolutely beautiful. With high water levels, we were able to experience our lifetime dream of a water safari as soon as we arrived.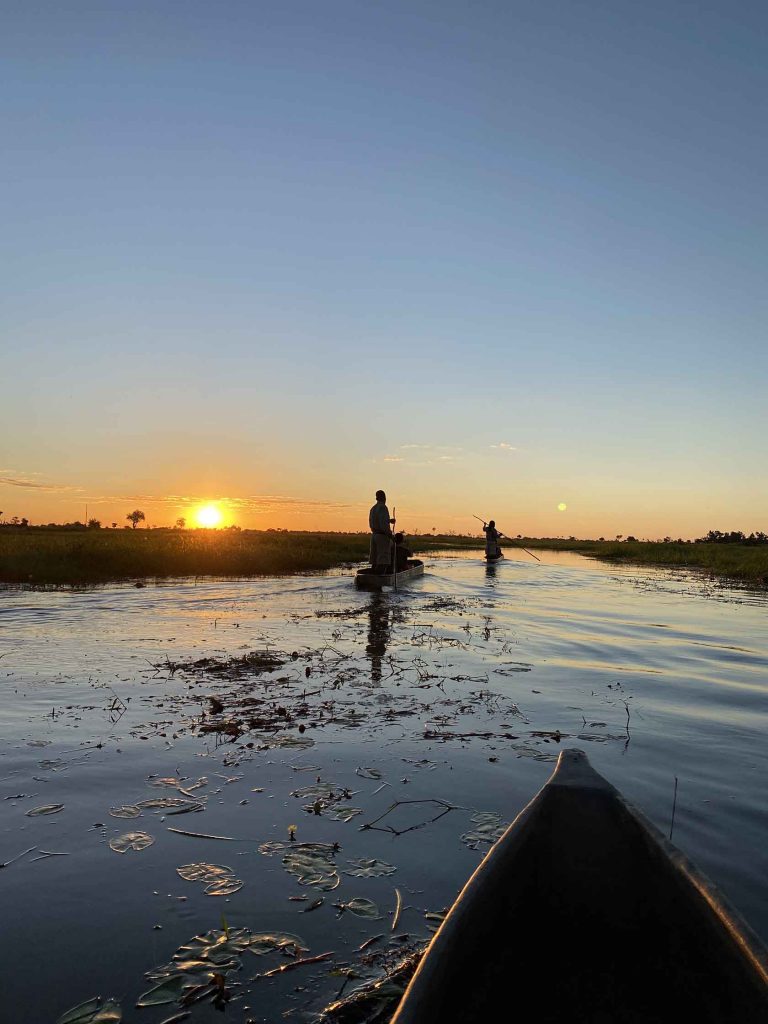 When you arrived at your lodge, how were you welcomed into camp?
Belmond Eagle Island staff welcomed us warmly – they were very friendly and we loved to see the smiles of the staff each day. Welcome drinks were served and the lodge staff took the time to tell us about the lodge & activities available during our stay. They also organized our activities during our stay and everything was perfect. 
What was the most exciting part of the trip for you?
We always wanted to see hippos and crocodiles close up and we were able to experience that moment from a boating safari.
We also took a helicopter ride and we were amazed to enjoy Delta views from the sky. It is even more stunning from above!
The mokoro canoe safari is something that we looked forward to, as well, since it is the traditional way to go on a safari in Delta. It was also something that was unique for us. We were able to see an elephant up close and also enjoyed a beautiful sunset during our boat ride.
Did you prefer morning game drives or evening drives?
It is so hard to choose, since both have different benefits and stories, and every safari always has special moments that we can enjoy. Nature never disappoints!
We love morning game drives because we are able to enjoy the morning light and view animals when they are ready to hunt. We also love the morning coffee and tea time stops during morning game drives.
The evening game drives are special because after a long day of looking for and watching animals, we always looked forward to the sundowner experience. This is where we get to enjoy cocktails and snacks while watching the sunset.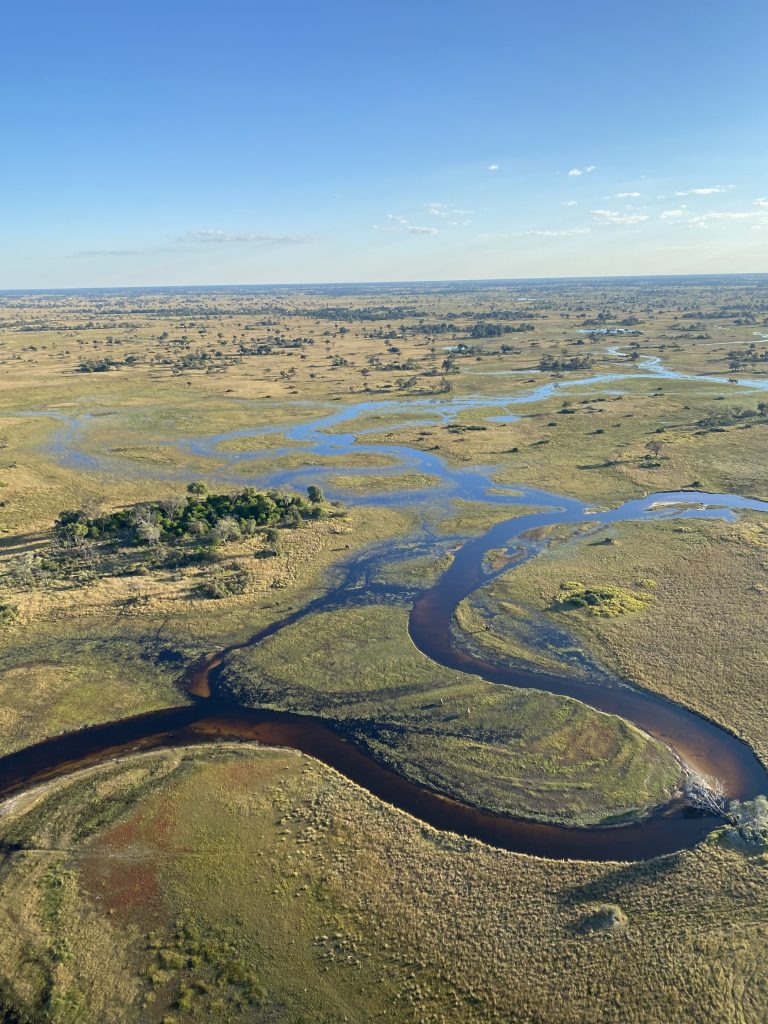 What was your favorite safari moment or experience?
The Okavango Delta is so different than our previous safari trip. Luckily, we went there while the water levels were high, so we could experience boating and water safaris as we had hoped. It is a very beautiful region and definitely one of our favorite safari trips.
We also enjoyed the best sunset we have ever seen! From looking at stars at night and seeing the milky way for the first time, we were very impressed. 
We loved that we could hear animals sound, like hyenas and elephant trumpeting, not far from our lodge. It was amazing!
Our lodge also offered fishing activities, which is something that we had not experienced on any of our previous trips.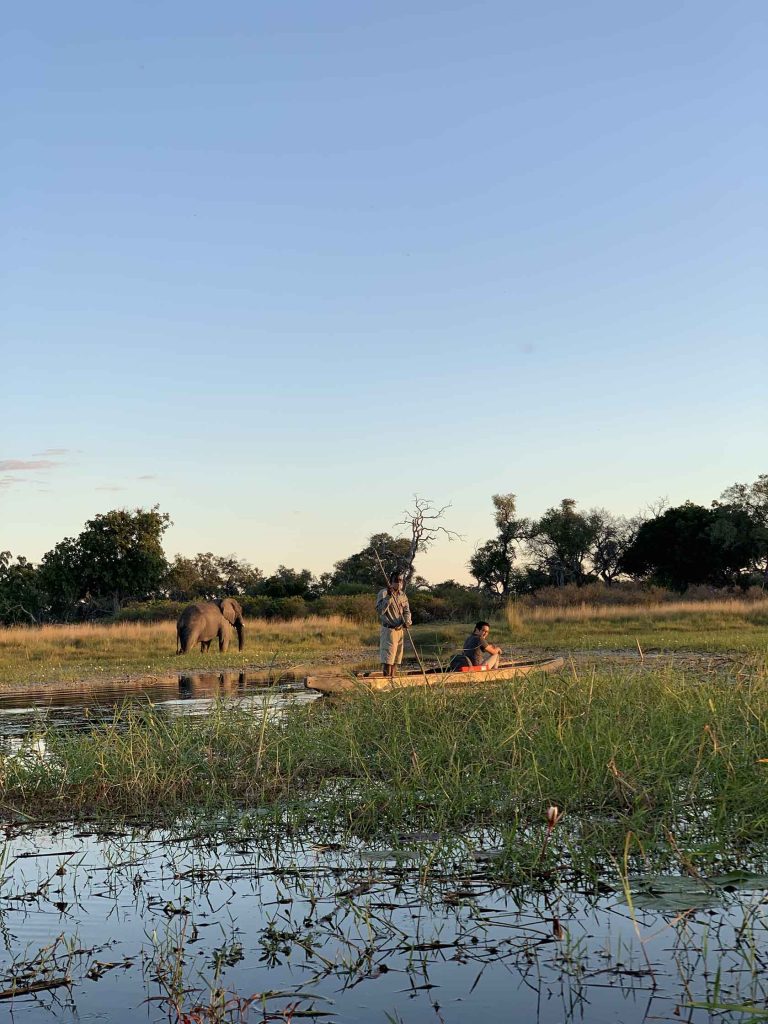 What was the most memorable meal of your trip?
The food on our trip was better than we expected! The cultural dinner where local cuisine was served was very unique and delicious. We were able to understand the local culture through the taste and flavors, as well.
Did you have any special safari drinks or snacks you'll try to recreate back at home?
Amarula hot chocolate! Amarula is a South African cream liqueur that we mixed with hot chocolate in the morning. We bought some Amarula in Johannesburg, so we can continue to enjoy it back home in Indonesia!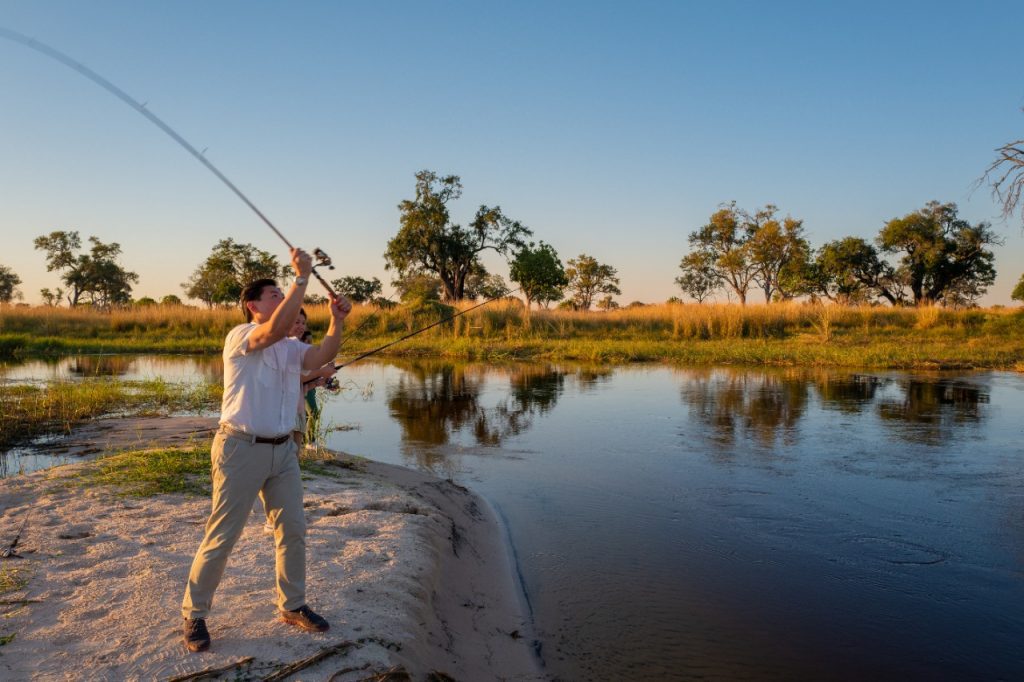 Was it hard saying goodbye to the staff? Anyone in particular who really made your trip special?
The staff was very friendly! We spent so much time with them, and after only a short time they felt like family to us already. It is never easy to say goodbye on a safari trip!
Now that your trip is over, where is next on your Africa bucket list?
We hope we can go to Rwanda someday for a gorilla trekking safari! Thank you Ubuntu Travel for making our trip so memorable.