Conservation Safari
Immerse Yourself in an Exclusive 7-day Wildlife Conservation Journey
Our 7 Highlights:
Rhino Conservation Experience 

Privately guided game drives

Specialist Walking Safari

Sleepout Under the Stars

Guide & Tracker Training Program

Bird Ringing (Tag & Release Exercises)

Authentic Community Trip
About This Experience
Join us on a once-in-a-lifetime journey to Phinda Private Game Reserve, South Africa. And immerse yourself  in ground-breaking conservation initiatives with some of the world's leading conservationists, and learn what it takes to protect some of Africa's most iconic species. 
As well as your traditional safari game drives, this privately guided 7-day journey incorporates elements of andBeyond's unique safari ranger training, specialized walking safaris and allows guests to enjoy a day at the inspiring Nkomo Primary School. 
Throughout this  journey, your home base will be at the breathtaking andBeyond Phinda Zuka Lodge, which will be exclusively used by the group and includes a private vehicle and guide, butler and chef. You will also have access to specialized photographic guides and additional resources to enhance your experience throughout the journey.
UNDERSTANDING YOUR POSITIVE IMPACT: RHINO CONSERVATION & DEHORNING
The dehorning procedure is performed with the intent to protect this highly endangered species from poachers. This process is similar to cutting one's fingernails, both are made up of keratin, and the rhino does not experience any pain. Since its undertaking in 2016, the dehorning procedure has been directly responsible for a significant reduction in poaching in the Phinda Private Game Reserve.
See Additional Journey Details
Phinda Private Game Reserve, South Africa
Meaning "The Return" in the local Zulu language, Phinda Private Game Reserve encompasses all the attributes of  a journey for authentic purpose. Established in 1991, Phinda has been working with local communities for 30 years to return overgrazed agricultural land back to a wildlife protected reserve. Known for its exceptional cheetah and black rhino viewing, the Big Five game reserve now encompasses over 70 560 acres of protected wildlife. 
With its 7 distinct habitats, from open grasslands to protected sand forests, and over 430 bird species recorded. Phinda Private Game Reserve truly is a beacon of what conservation, tourism and time can achieve. Come and be a part of this story with Ubuntu Travel. 
Additional Inclusive Activities:
Ranger Training Program

Wildlife Photography Lessons

Star Gazing and Photography 

Bush Dining Experiences 

Wildlife Monitoring Programs 
Additional Experiences Available: 
Pangolin Experience

Elephant Conservation Experience

Ocean Safari and Adventures
MEET LES CARLISLE, YOUR JOURNEY GUIDE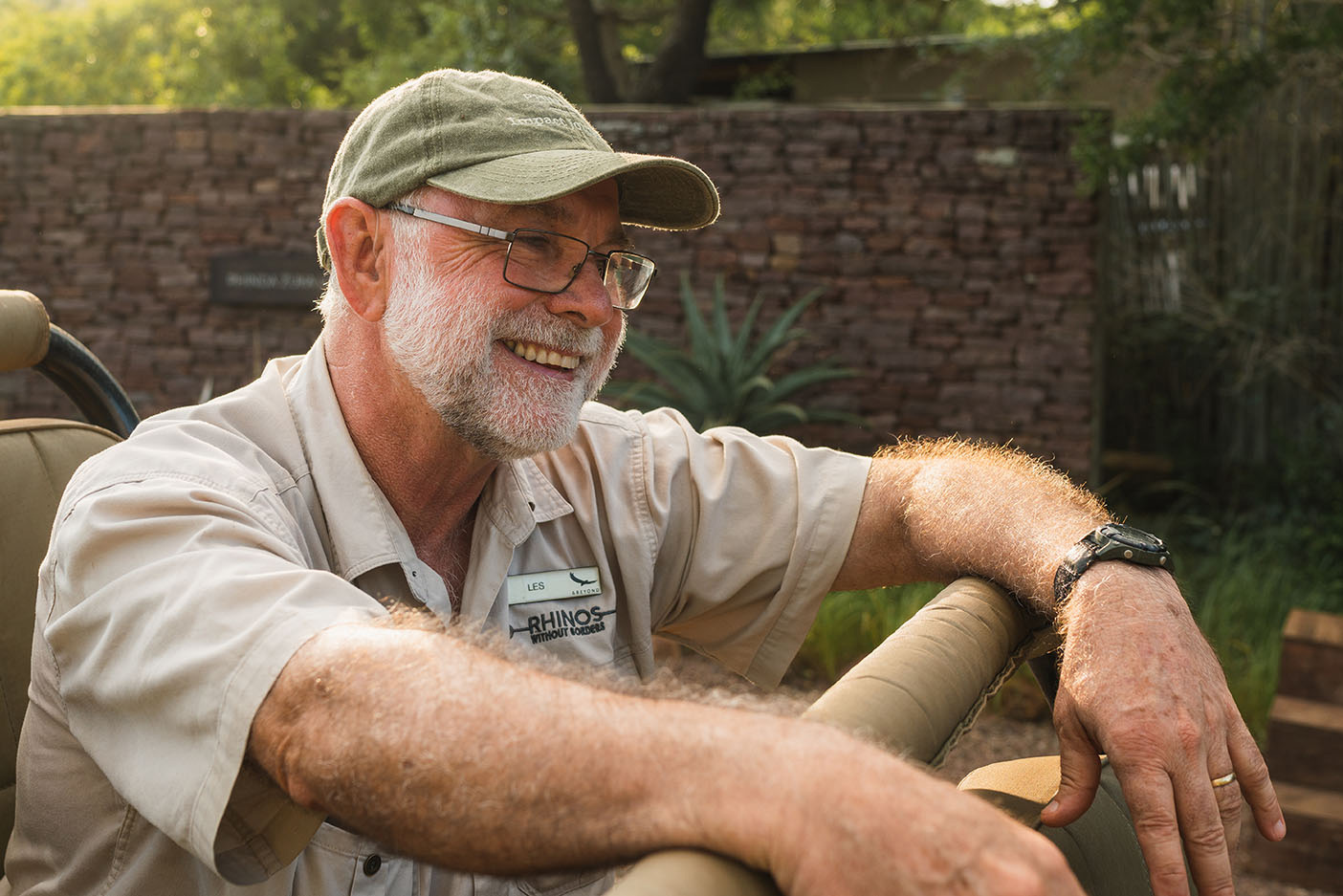 Leading the conservation experience is Les Carlisle, andBeyond's former Group Conservation Manager, who played an instrumental role in reintroducing and transporting all of the wildlife, including predators, onto Phinda Private Game Reserve in South Africa.
Les is the one of the primary architects behind transforming Phinda into the world-renowned reserve that it is today. His extensive knowledge, developed through years of hands-on experience, translates into a once in a lifetime opportunity for guests to learn about wildlife conservation from one of the most expert professionals in the field.
This intimate 7-day experience is designed for a small group of 6 and is ideal for families, friends, or individuals looking to travel with purpose, all while experiencing something few others ever will.
Fully inclusive luxury accommodation at andBeyond Zuka Lodge all inter-Africa flights and transfers, airport meet and greet services, safari activities, and some surprises along the way!
Dates: On Request 

Price: From $13,000 per person sharing*

Designed for a small group of 6 (ideal for families, friends, or individuals)

Incredible access to participate in the safe capture of a rhino for research and conservation purposes

Touch and take photos with the anesthetized animal during the safe procedure
*Single supplement pricing available upon request
Join us for this exclusive Conservation Safari
Interested in this conservation experience of a lifetime?  Get in touch with us below or call us at 949.877.0385 and we'll reach out with itinerary information and more details. Looking forward to having you with us during this bucket list adventure!
"Ubuntu Travel made our safari a bucket list trip of a lifetime. Every detail was perfect and made it effortless on our part. This was not your average Safari... 5 star accommodations, a night of sleeping under the stars, up-close encounters with every form of African wildlife possible and so much more. I can honestly say that the detail and planning that Ubuntu put into accommodating our specific needs went above and beyond our expectations! I would highly recommend using Ubuntu to anyone considering an African adventure of any kind!"

"As a veteran of African experiences, I will tell you that the adjective "amazing" is a word that is far too often thrown around in this day and age, and frankly understates the experience put together for us by Ubuntu Travel. Everything from the accommodations to the individualized experience was a delight to the senses. Tailored to our interests and abilities, the tours and adventures showed a deep, rich, tapestry of local knowledge that all added up to truly a once-in-a-lifetime holiday."