If you are busy planning your escape to Africa and landed on this blog post, you'll be glad to know you have landed in the right place. At Ubuntu Travel we plan safaris to conquer bucket lists and one item that has been increasingly popular for our travelers has been visiting the meerkats in the Kalahari Desert, Botswana. So if you're wondering how to visit the meerkats, this blog post shares everything you need to know. Just be sure to plan ahead to avoid disappointment!
This is a guest post by our Marketing Director, Brooke Saward, who had the chance to see these magnificent creatures up close!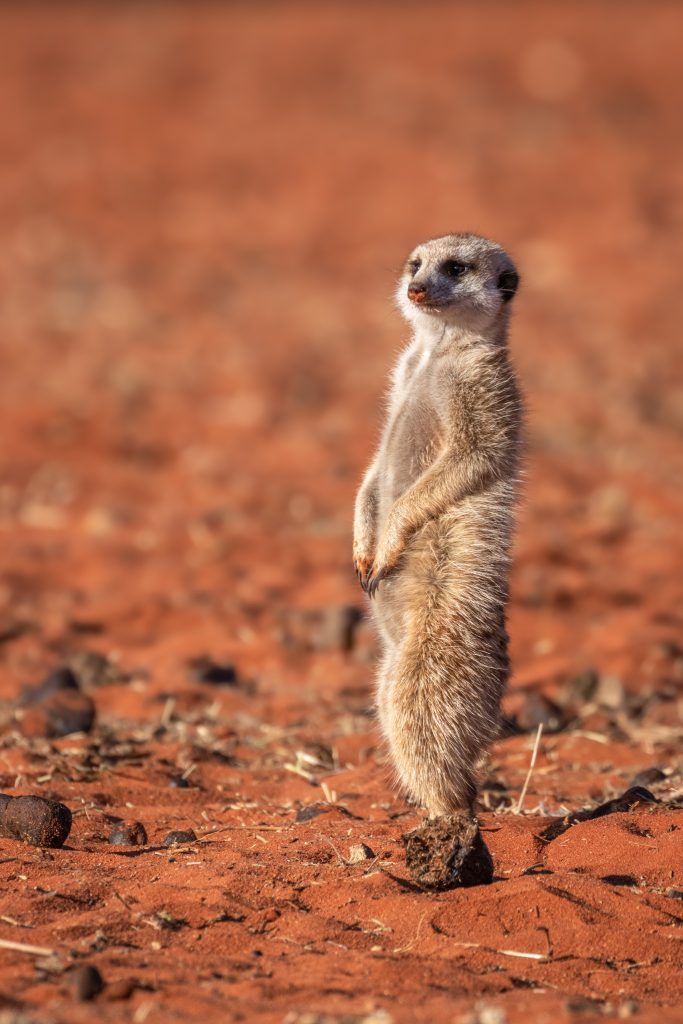 How to Visit the Meerkats in the Kalahari Desert
Seeing meerkats in the wild was a bit like seeing a unicorn. In fact, I might be as bold to say that a meerkat is Africa's version of such. Almost mythical (in the sense that they're difficult to see), when you actually get the opportunity to see these animals up close, you can hardly believe your eyes.
It was about five years ago when I first traveled to Botswana. Until then my African adventures had largely centred themselves around South Africa and Tanzania, though I had always wanted to venture further away from the more popular national parks.
When I first visited Botswana, I ventured into the depths of the Okavango Delta. I was mystified by how different the landscapes were to South Africa, and fell completely head over heels for the wetlands of the Delta. The first lodge I stayed at was andBeyond Sandibe Okavango Delta, which I didn't realise at the time is one of the most highly celebrated lodges in the region. The design of the lodge alone was enough reason to write home.
After a few nights at Sandibe, I opted for a glamping experience at andBeyond's tented camp, Nxabega, which was located a short bush flight away. I'll never forget returning back to my room one day with a ransacked mini-bar, though I was warned about those cheeky monkeys on day one! Fortunately, they only made off with the shortbread ~ nothing too sinister.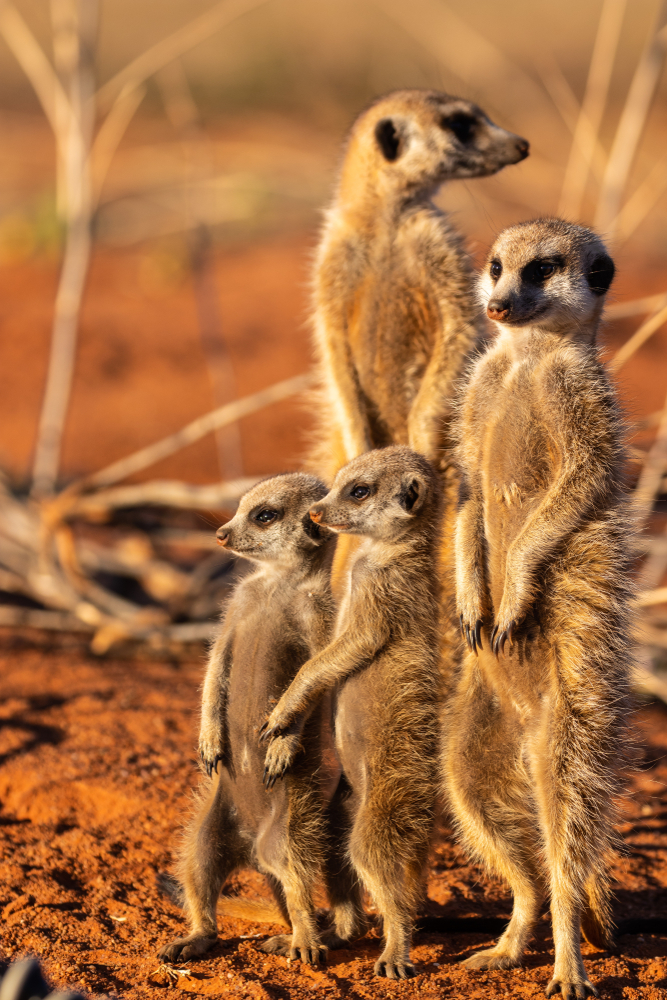 My experience with the Meerkats
It wasn't until the end of my trip that I realised I had not yet laid eyes on meerkats. Years earlier I had been told about these incredible creatures from a fellow safari-goer, who had proclaimed they were the highlight of her trip. Ever since then I had associated Botswana with meerkats, but little did I know they are only located in a very small area in the Kalahari Desert.
Years later, I returned to the Kalahari. And I won't even try to hide it – I traveled here just to see the meerkats up close, as I had so naively wanted to do a few years earlier.
So, exactly how do you see the meerkats in the Kalahari Desert?
There are two great lodges that offer an up-close encounter with meerkats. The experience is included within the room rates and it has been a highlight of my travels in Africa to this day.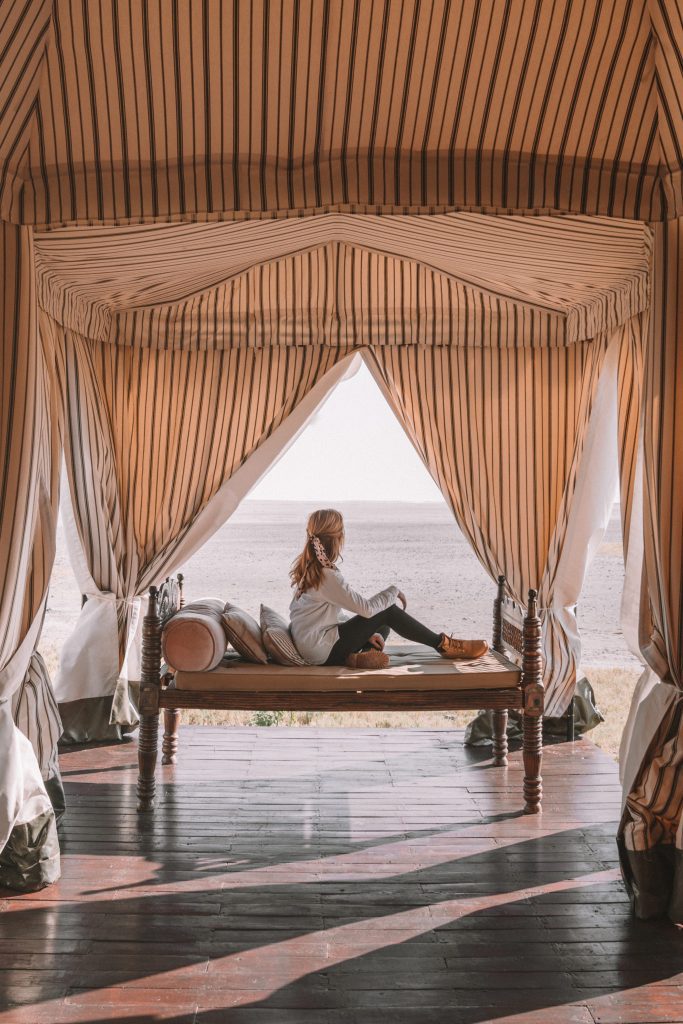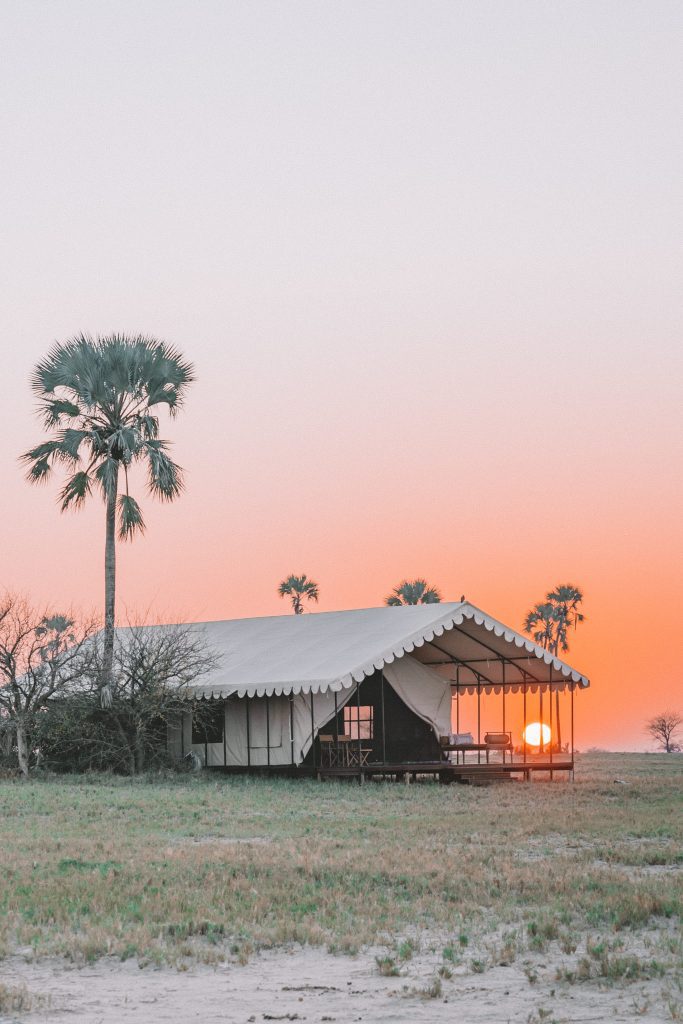 Where to stay: San Camp
The first lodge that will take you on a private experience to see meerkats up close is San Camp, a vintage safari camp that changes locations each year. The camp is unlike any other safari camp I've stayed at, which makes it even more unforgettable. There is a certain manner of romance throughout the lodge, which makes it a great choice for honeymoon couples.
It was on our second day at the lodge that we took off for a sunset adventure to visit the meerkats. The meerkats see human visitors once or twice a day, so they aren't shy at all. If you sit on the ground and stay completely still, they may even confuse you for a termite mound and climb up on your head!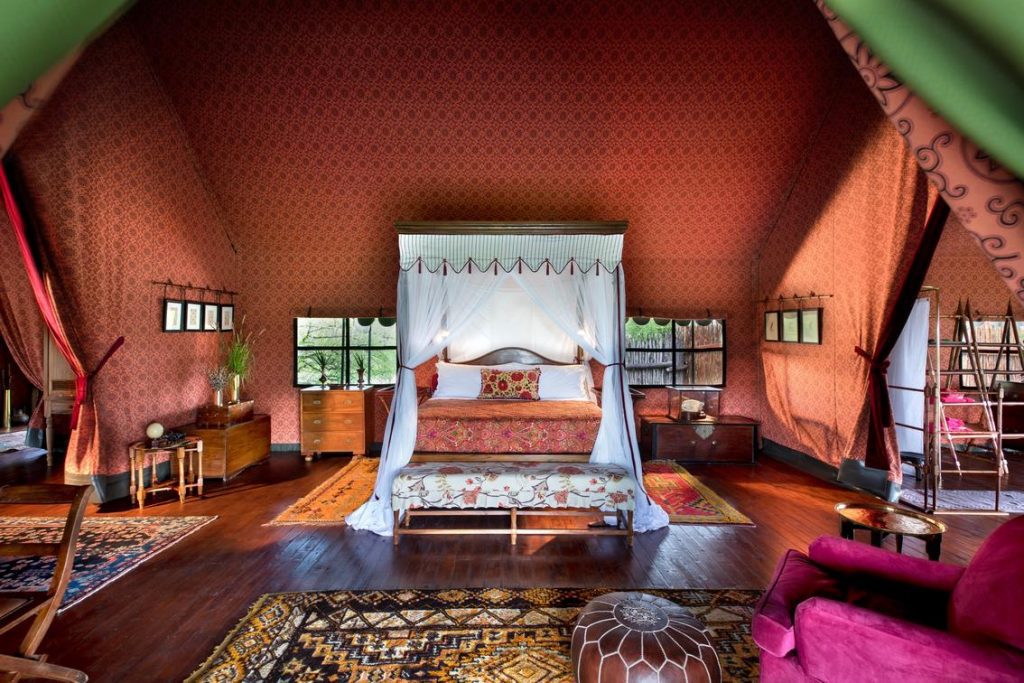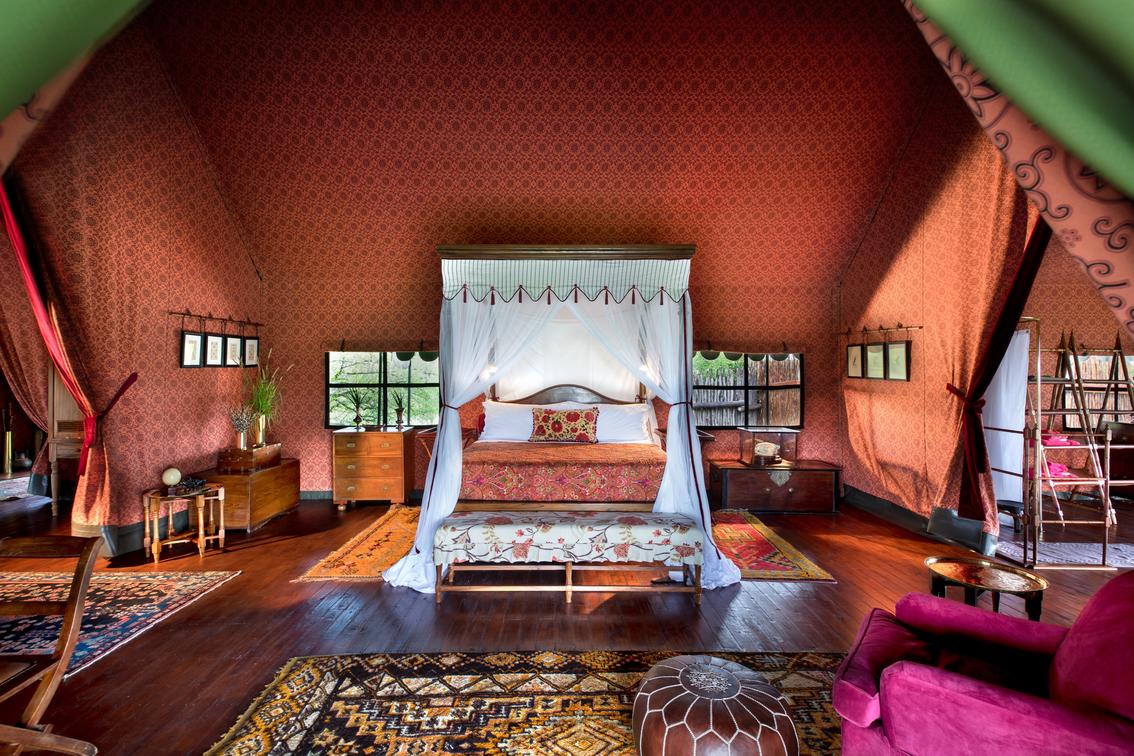 Where to stay: Jack's Camp
San Camp's sister lodge, Jack's Camp, is the other best lodge to experience the meerkats. Recently refurbished to retain all of its traditional safari charm, this lodge is incredibly popular so be sure to book in advance. You'll get to visit the meerkats as part of your adventure in the Kalahari, which is packed full of surprises and authentic experiences that you won't have anywhere else. Not even elsewhere in Botswana!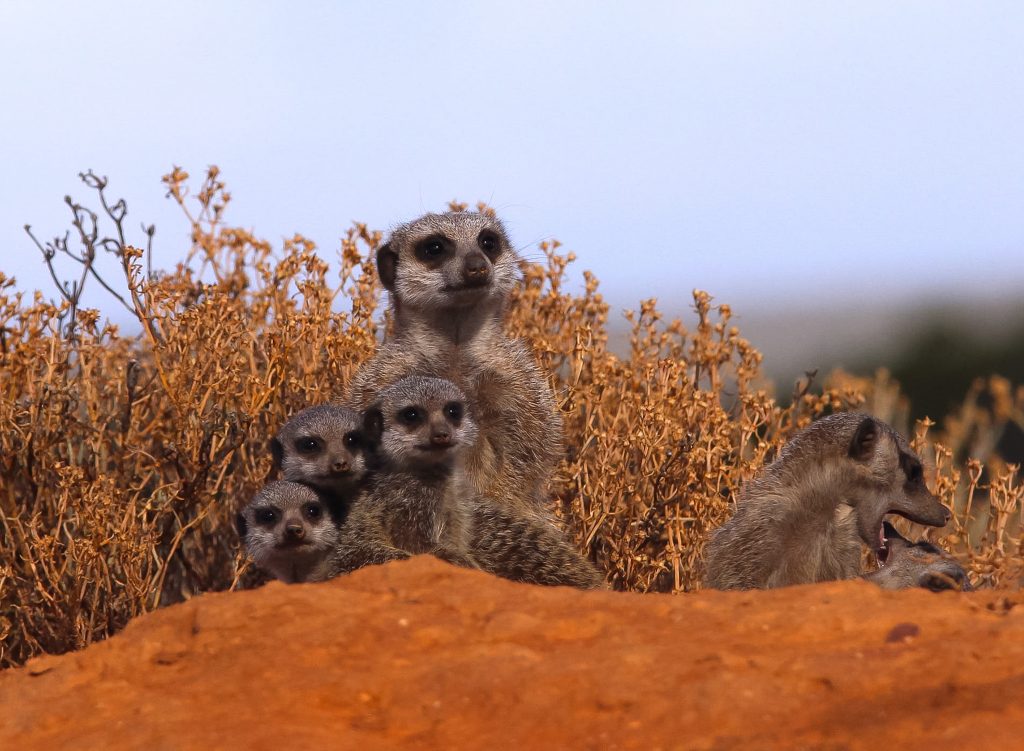 Ready to escape?