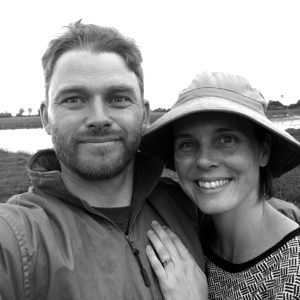 Written by Marketing Manager, Sean Messham
Cold. Wet. And rather moody. This is how a few might describe Cape Town during its winter months (June to August). As a result of this rather drenched impression of the 'Mother City', some could possibly entertain voyaging past Cape Town towards their Big Five safari destination further north – this would be a mistake! Let me explain why. 
As a born and bred Capetonain, our winters can better be described as the "secret season". The mountain is green with flourishing flowers in bloom and rushing waterfalls; the whales have arrived in our shallow bays to nurture their young; red wine is liberally poured in front of crackling fireplaces. These are just a few things we Capetonians get excited about as our vibrant international city takes on a contagious and cozy energy of renewal. 
For those of you looking to experience the height of South Africa's safari season (May to September), but are a little skeptical about staying in Cape Town. Let me provide you with an inside guide to why you shouldn't skip Cape Town with our Top Things to do in Cape Town's Winter.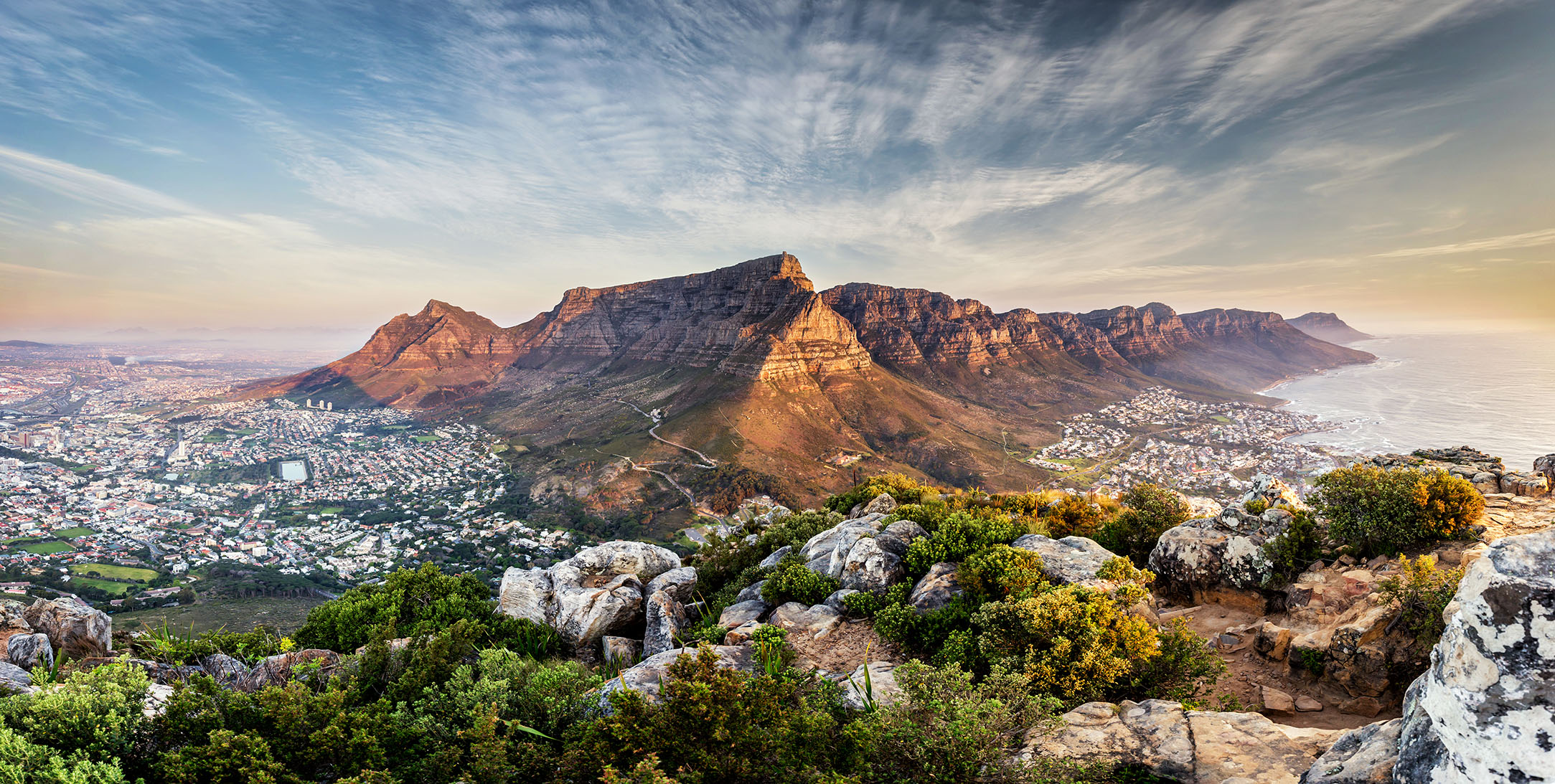 Let's talk about the weather briefly…
When Bartolomeu Dias – the first European to navigate around Cape Point in 1488 – named the 'Mother City' the Cape of Storms. He had a point… Between June and August, Cape Town's winter is characterized by waves of cold fronts that bring cold and wet weather. Fortunately, these cold fronts are predictable and you can literally see them coming from a mile away. Between these predictable cold fronts, however, you will enjoy our Mediterranean climate with warm days (average 52℉ – 72℉),  beautiful clear skies and relatively little wind compared to our summer. 
Insider's Quick Hits: Cape Town in Winter 
Winter in Cape Town is from June to August 

Cape Town has a Mediterranean Climate – temperature average 52℉ – 72℉

A huge variety of adventure and cultural experiences await!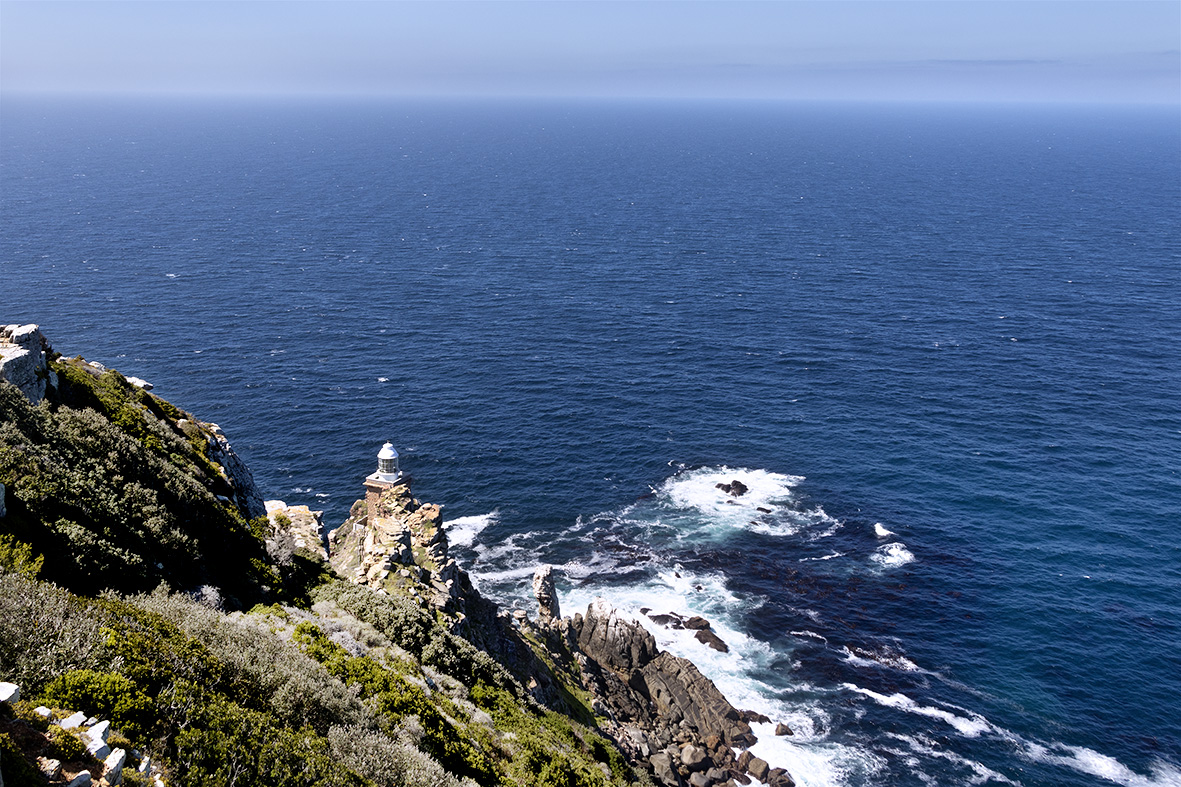 Can we still visit Cape Town's iconic spots? 
Before you learn about our suggested Top Things to do in Cape Town's Winter. Let me takeaway any anxiety about this question. Yes. You will absolutely be able to visit Cape Town's iconic locations and experience its renowned reserves, gardens and winelands – likely with fewer crowds and shorter lines! I would strongly advise, however, that you speak to your touring guide to organize your itinerary around what is possible with the weather.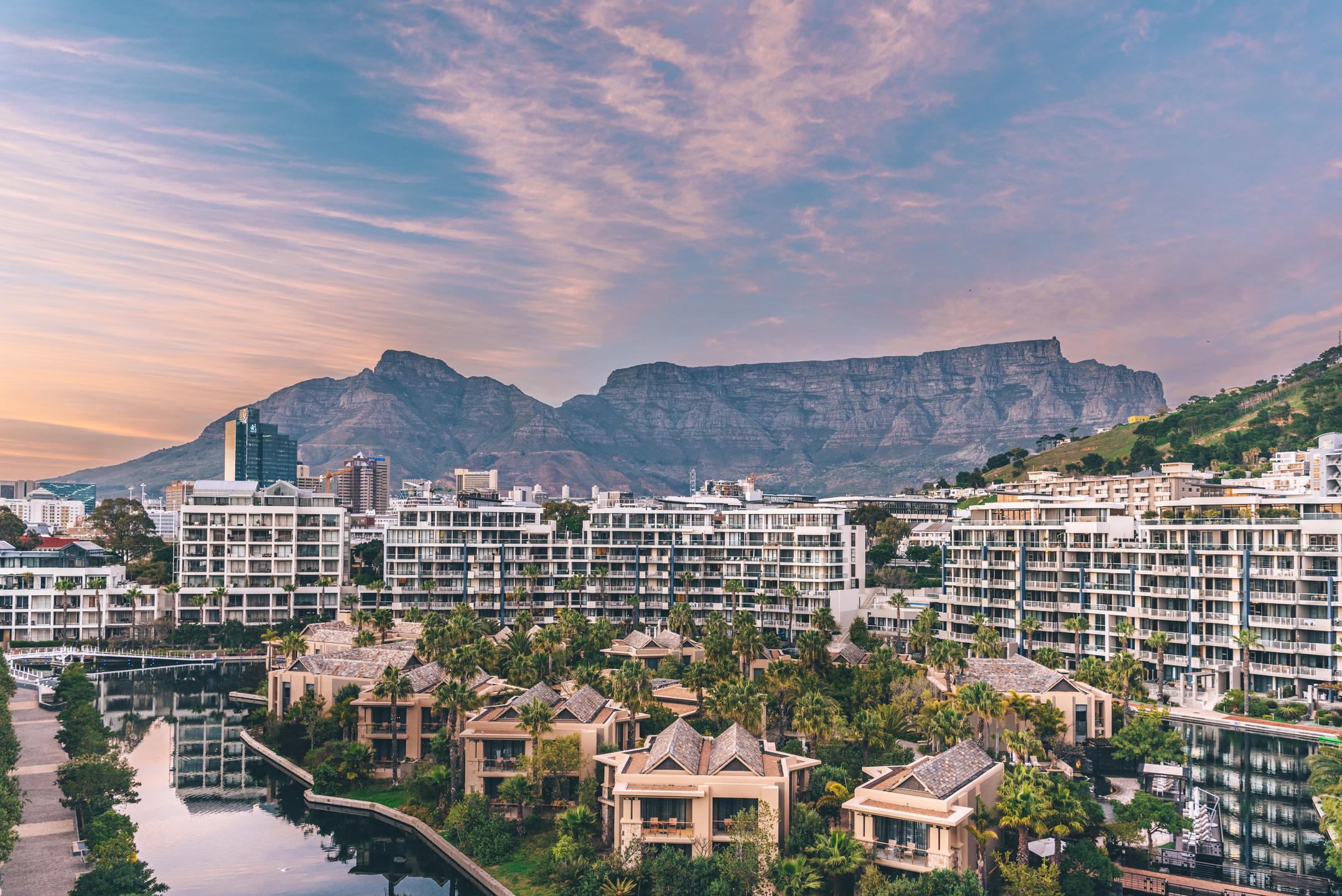 Table Mountain Cableway: enjoy breathtaking views overlooking the 'Mother City'. In winter you could see the sea mist coming over from the Atlantic seaboard – making for a dramatic photo. Dress warmly though, as it will be chilly at the top even if it's sunny. The cable car does generally close in late July for annual maintenance, but we will let you know and arrange alternative activities. 
Robben Island: the tour is predominantly under cover (boat, bus and inside the prison). There could be large swells across the bay, however, so if you are prone to motion sickness I would ask about the ocean conditions. 
Kirstenbosch Gardens: due Table Mountain's topography, this side of the mountain does have a lot more rain compared to other areas in Cape Town. Luckily, the walk ways are never too far from a cozy restaurant for a warm beverage or glass of wine while you wait for the rain to pass. 
Cape Point: Cape Town's winter is my favorite time to visit Cape Point. There are fewer crowds, which just makes everything that much better. Look out for whales moving into False Bay and enjoy the ultra greenery of the region! Dress warmly though! The Point is exposed and you don't want to be too chilly!  Check out our Cape Peninsula Guide for details. 
Winelands: red wine always tastes better in front of a roaring fireplace, and the winelands will create a wonderful atmosphere for you to still enjoy our world famous wines. Trust me, Capetonains have this favorite pastime down to an art! 
Hike up Table Mountain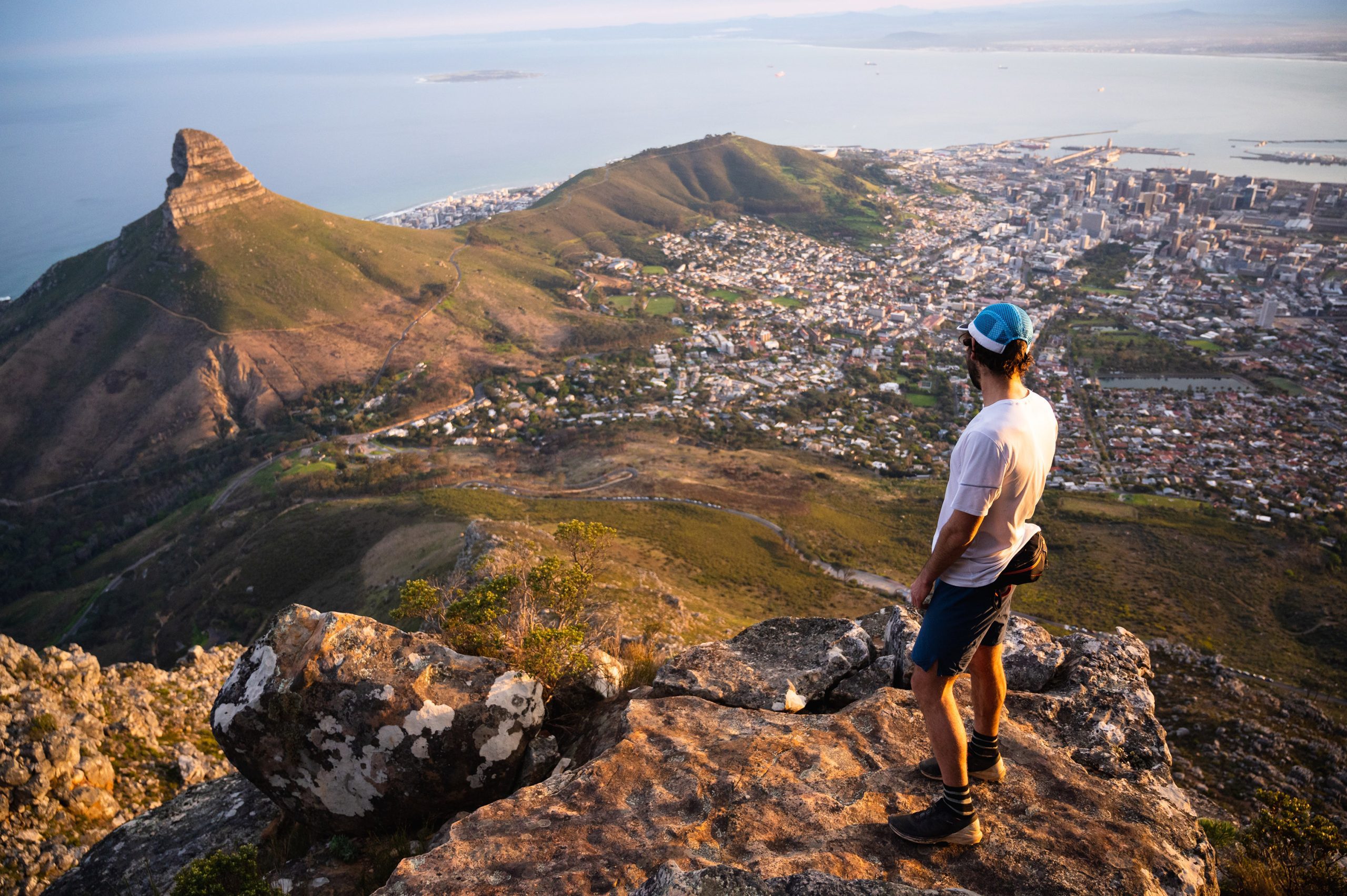 Cape Town's soft winter sun and pleasant moderate weather conditions provide more favorable weather to hike Table Mountain. Without having to chase the sunrise or worry about the summer scorching heat, you can relax and take your time exploring the delicate wonders of Cape Town's Cape Floral Kingdom!  
With the mountain blooming into a green paradise, trickling streams merging into rushing waterfalls. I absolutely love climbing the mountain this time of year. Let me share a few of  my favorite trails you can do:
Platteklip – Duration 3 hours one way (Moderate) 
It's a hearty and steep climb up Platteklip Gorge straight up the face of Table Mountain, providing wonderful panoramic views of Cape Town. Once at the top, enjoy a well deserved leisurely walk to the cable station. Here you can buy a beverage or enjoy a late breakfast, before heading down via the cable car. 
Lion's Head – Duration an hour each way (Easy to Moderate)
Arguably the busiest trail in Cape Town, Lion's Head is a favorite for locals and tourists alike. It starts relatively easy with a spiral trail up to the top. Before the summit, however, you will need to do a little rock scrambling using metal chains and ladders. It's great fun! If this is not for you, there is an alternative path round to the top. The 360 panoramic views at the summit are astounding! 
Skeleton Gorge – Duration 4 to 5 hours (Tough) 
By far my favorite trail because it really does provide a tough technical challenge for hiking enthusiasts. Think boulders, running streams and waterfalls under a canopy of indigenous forest! Starting at Kirstenbosch Gardens you will enjoy a technical hike up the eastern slope of Table Mountain. At the Hely-Hutchinson reservoir, you can decide to continue to Maclears Beacon (the highest point on Table Mountain) and return via the cable car. Or you can do a circular route down the Nursery Ravine back towards Kirstenbosch Gardens.
Quick Alert –  Due to the proximity to the city, many people underestimate their hikes up Table Mountain. Please make sure you are wearing the correct shoes, that you have the right equipment and make sure you know where you are going. If you are keen, speak to us and we can provide more information or even organize a guide for you. 
Wine Tasting in Constantia 
Dating all the way back to 1685 – Constantia is the oldest wine producing region in South Africa. So we have had plenty of time to perfect the wine tasting experience during our chillier winters. Let me say just this, South African red wines do seem to taste better in front of a cozy fireplace…  And you don't have to travel far to find these world class wine estates, they are quite literally just around the corner from wherever you are staying. If you enjoy a glass of wine, you must have a delicious lunch or hearty dinner at one of these famous wine estates.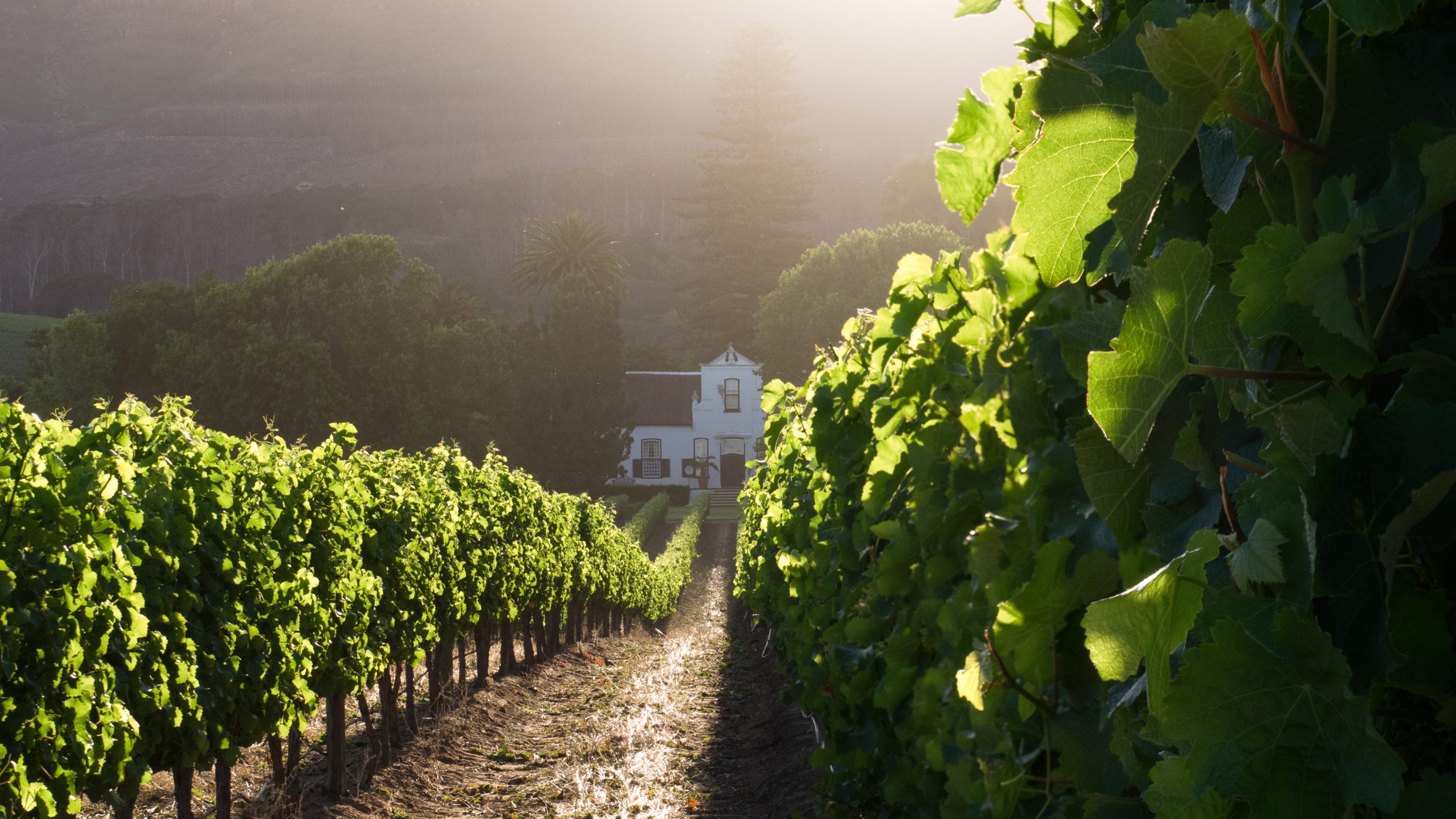 Constantia Glen
Located in a picturesque valley below Constantia Nek, just 20 min from the vibrant city center, Constantia Glen is uniquely positioned to create "ultra-premium, cool climate wines." Enjoy an evening warming up to a fireplace with wonderful views of the boutique wine estate, with a delicious selection of platters and wholesome meals. 
Beau Constantia 
Just up the road from Constantia Glen you'll find Co-founders, Kyle and Leah's, favorite wine estate in Cape Town. Beautifully cocooned in a glass wine tasting room, you can enjoy their bold wines looking down the valley, rain or shine. Down stairs is the award winning Chef Warehouse Beau Constantia. The perfect combination for an afternoon or evening of fine dining in Cape Town. 
Klein Constantia 
One of the oldest wine estates dating back to 1685, Klein Constantia hosts a warmth of Cape Town history. Tucked under ancient oak trees, overlooking False Bay, you can enjoy some of the Capes more sweeter wines. The wine tasting room is warm with a contemporary finish, providing a wonderful setting to taste these historic wines.
Visit the Iconic V&A Waterfront 
The V&A Waterfront, with the Table Mountain as its backdrop, hosts a wonderful atmosphere of celebration. I am not a shopping enthusiast, but even I get caught up in the markets and unique stores. I truly love walking around this historic working harbor and absorbing the vibrant and optimistic energy it generates.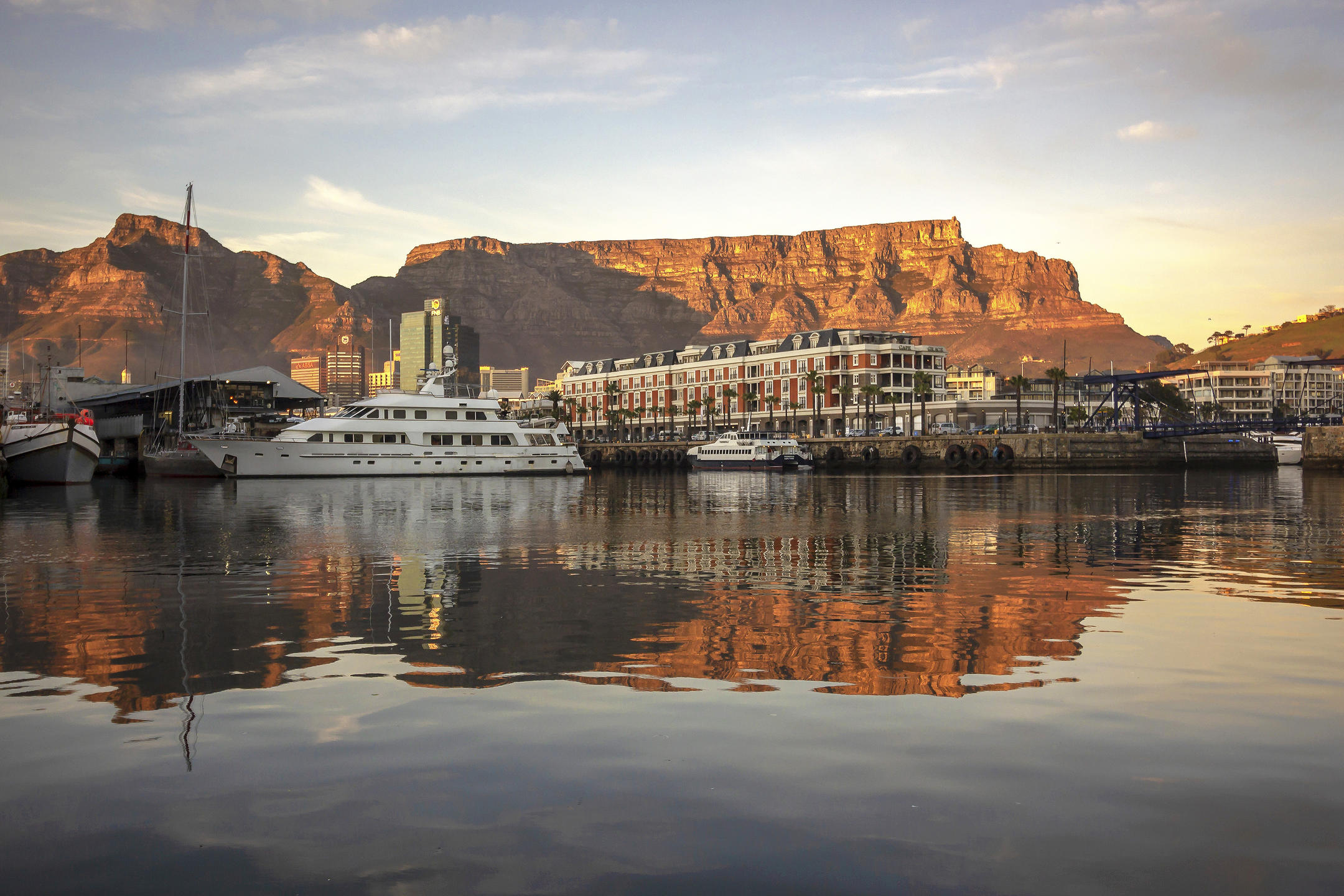 There is something for everyone. From a restaurant perspective, you will be spoiled for choice with a variety of options from rustic al fresco to fine dining. Openly, you might need to have a few meals here to make sure you enjoy every culinary option. Historic and contemporary pubs are of course on most corners for you to catch a sports game, or to rub shoulders with a few South Africans. And everywhere has a view!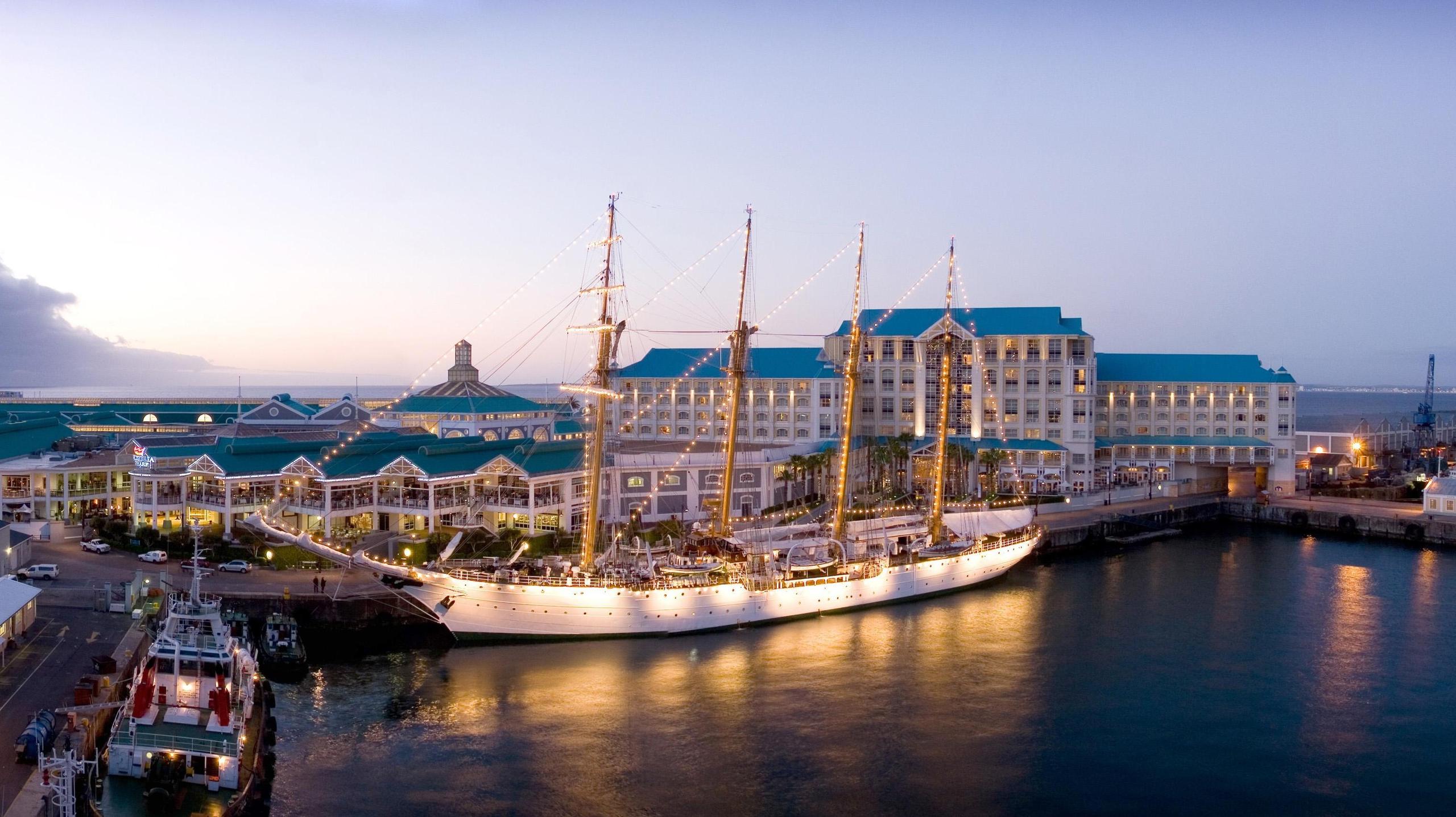 Away from the international brands, the Watershed Market is our local and vibrant space where some 150 designers express their art, ceramics, jewelery and clothing designs. Go take a look! And of course, this is winter blog post, so if it starts to pour with rain. Here are a few attractions inside the V&A Waterfront to experience. 
Zeitz MOCCA 
The Zeitz Museum of Contemporary Art Africa is located in an old grain silo at the V&A Waterfront, just below the Silo Hotel. It is the biggest art museum in Africa, with numerous exhibits over nine floors that rotate to support local emerging artists. 
Shimansky Diamond Experience  
Learn about the diamond's 3 billion year old story and discover how South Africa became one of the world's biggest diamond producing countries. Before going behind the scenes to witness how each piece is artistically and uniquely crafted. Duration 45 min
Lindt Chocolate Studio 
Immerse yourself in one of the interactive and engaging classes with Master Chocolatiers – just behind the Silo Hotel. The classic category of classes at the Lindt Studio includes Lindt chocolate tasting, Lindt chocolate cupcake-making, and the ultimate Lindt chocolate cake baking. 
Scratch Patch and Cave Golf 
#DidYouKnow that Cape Town is one of the gemstone capitals in the world? Take your kids on an adventure to a cave-like environment and let them explore and search for unique polished gemstones for them to take home. Afterwards, challenge them to a game of putt-putt! That should keep the wildlings busy if it rains!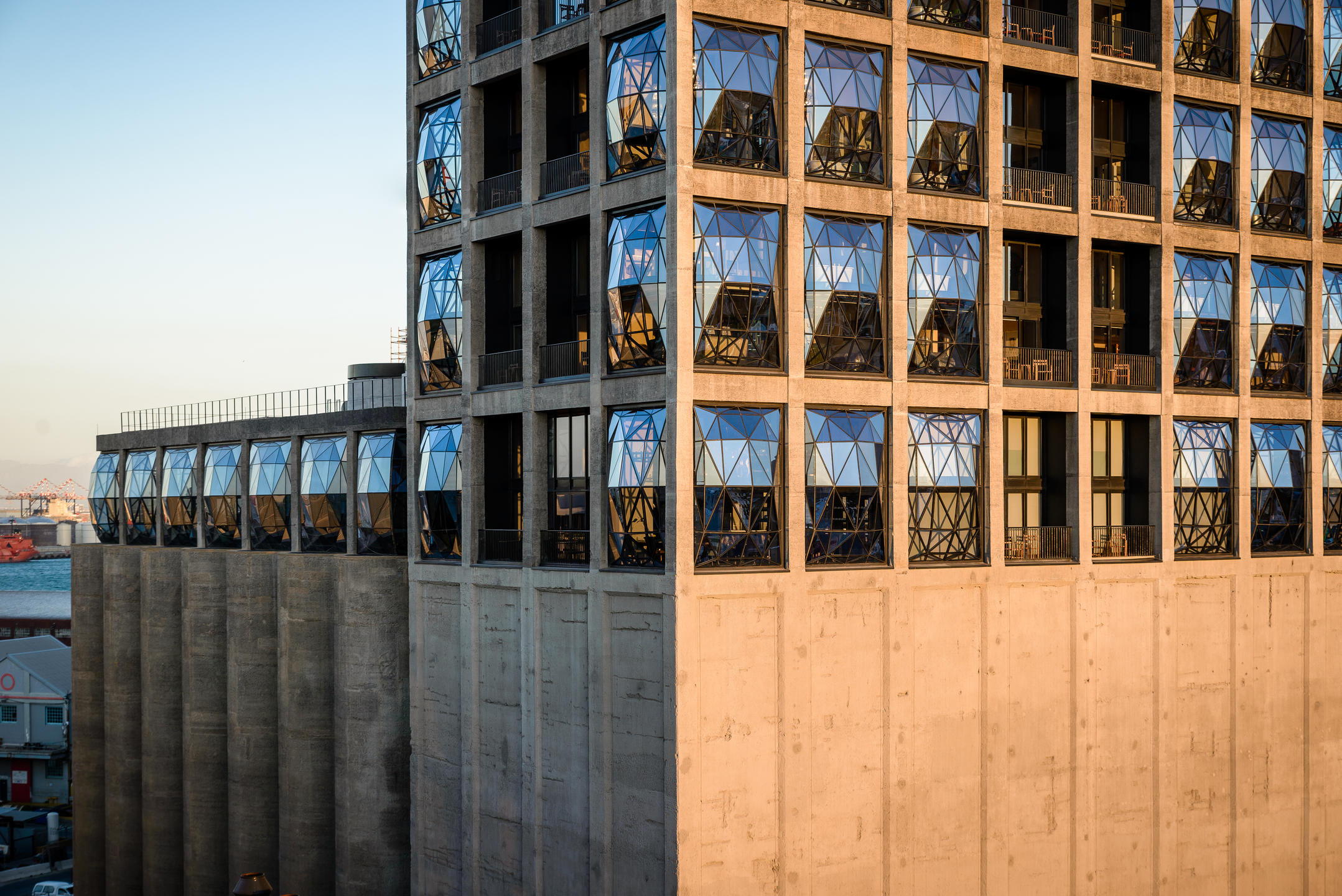 Cape Malay Cooking Classes in Bo-Kaap 
Step into an "aunties" home and kitchen to taste Cape Town's unique and vibrant culture with Cape Malay cooking classes. An energetic fusion of Malaysian, Indonesian and East African traditions, this unique cuisine is known for its fruity, wild spices and full-bodied flavors.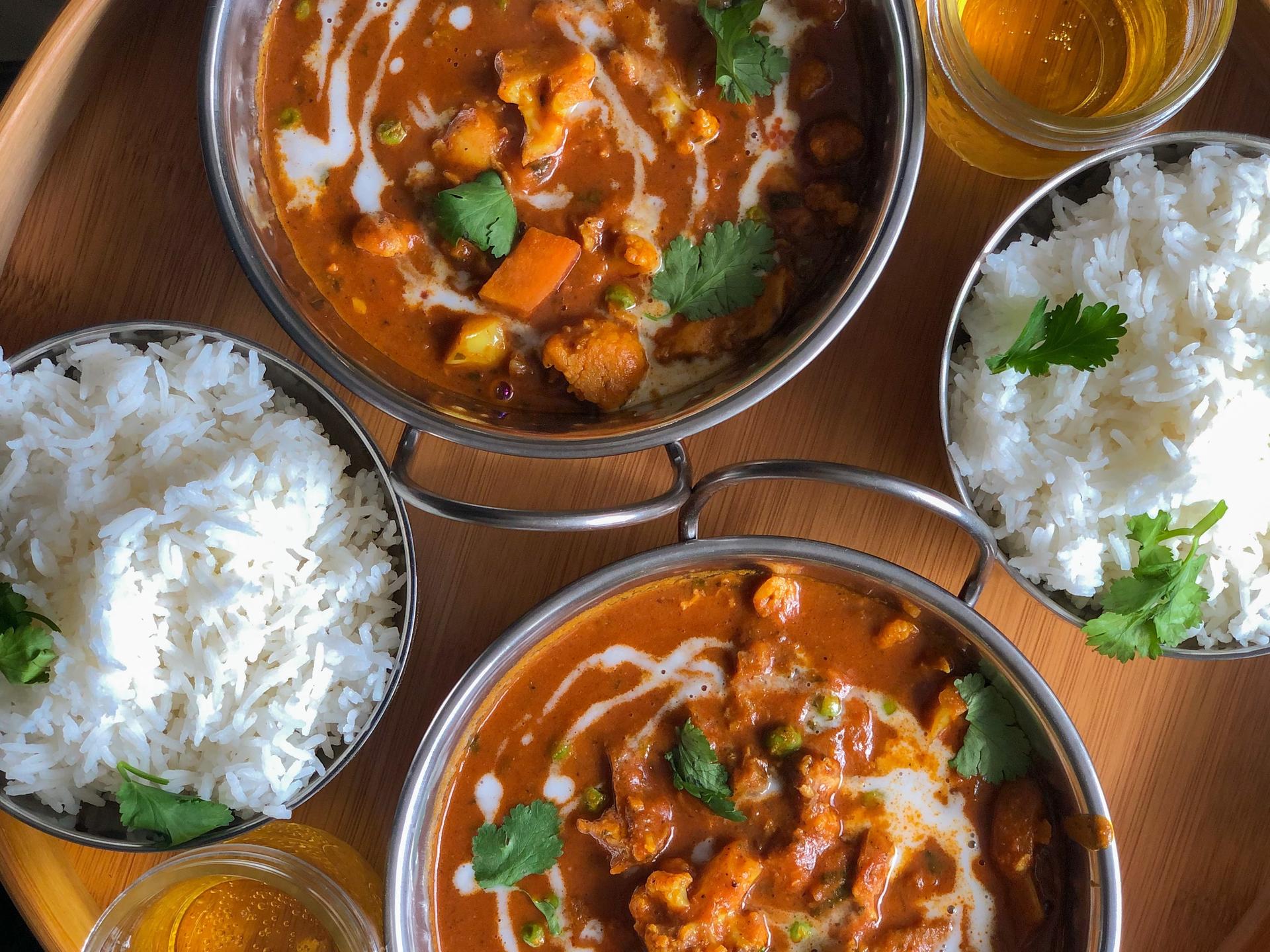 With a bold use of spices like cumin, coriander, cinnamon and turmeric. Learn to cook some truly Capetonian dishes like samoosas, Cape-Malay curry and sosaties (lamb or mutton kebabs). Have a sweet tooth? Fry up delicious desserts like koeksisters and koesisters, that's not a typo – there's a difference. Koe(k)sister are plaited donuts covered in syrup, while koesister are spiced donuts covered with coconuts.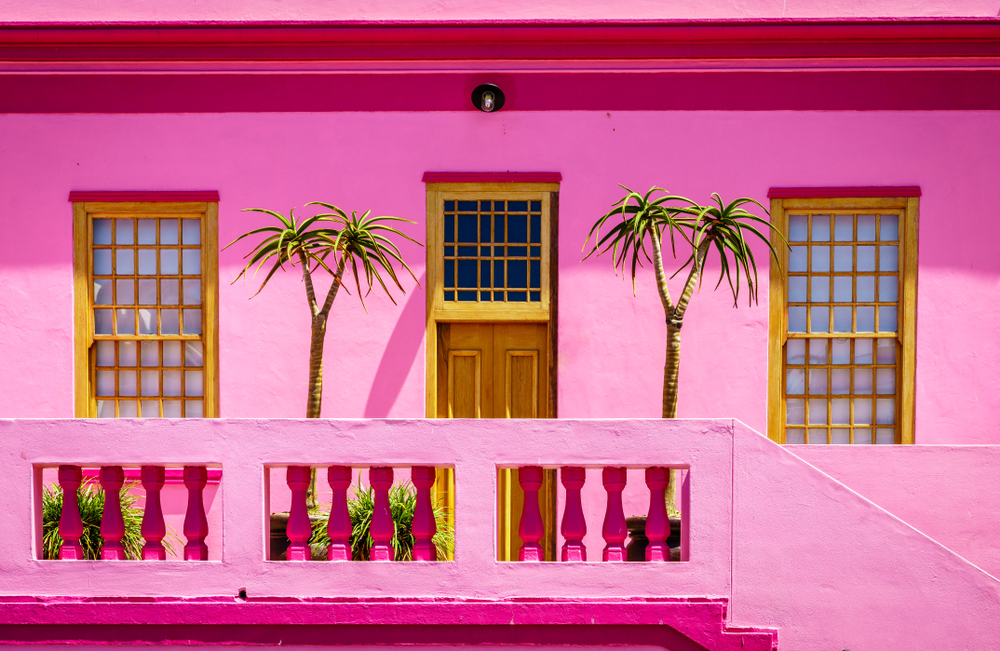 Afterwards, take a stroll in the colorful and iconic streets of Bo-Kaap. Once the residence of slaves predominantly from Malaysia and Indonesia, there is an important history to recognise here. I would suggest a quick visit to the Bo-Kaap Museum for a more in depth understanding. For those who might not have the time to immerse themselves in a cooking class, Bo-Kaap Kombuis (kitchen) is a wonderful spot in Green Point that offers a more fine-dining Cape Malay cuisine experience.
Learn to Surf at Muizenberg Beach 
You're going to get wet anyways! So why not rent out a longboard and wetsuit to enjoy one of the world's most iconic surfing spots at Muizenberg's Surfers Corner. There are plenty of rental shops along the beachfront – with some cozy coffee stores to warm you up afterwards.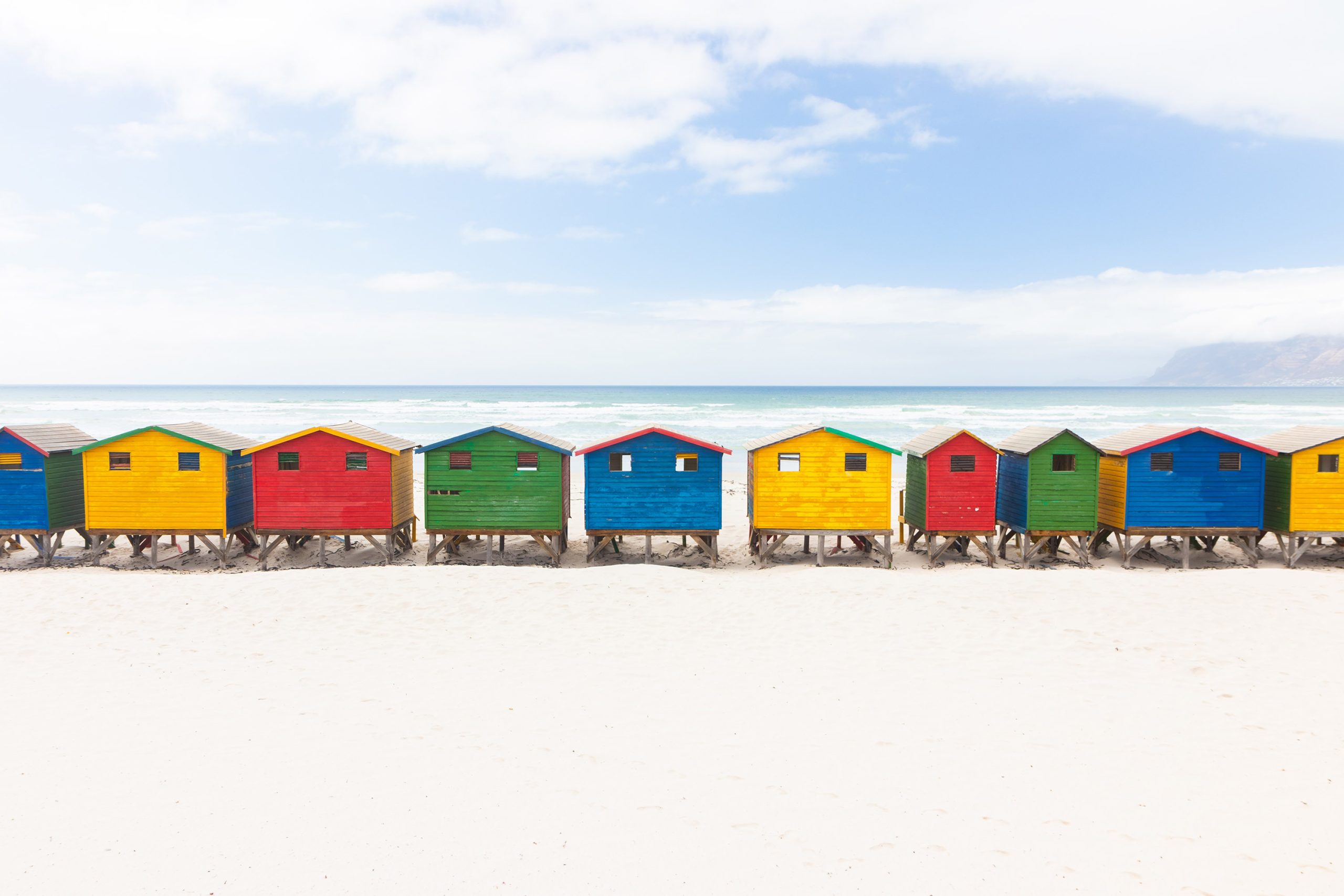 For the more experienced surfer, don't turn away from this opportunity either. Let me explain. During the winter months, the Cape of Good Hope receives most of its consistent and bigger swell. Much of this swell bends around Cape Point and makes landfall in False Bay at a few different beaches, but none more-loved than Muizenberg. The gentle slope of the beach at Muizenberg ensures that as the swell builds and breaks into waves, it does not offload all its power at once, and creates the perfect wave for newcomers to learn on, or for experienced surfers to enjoy.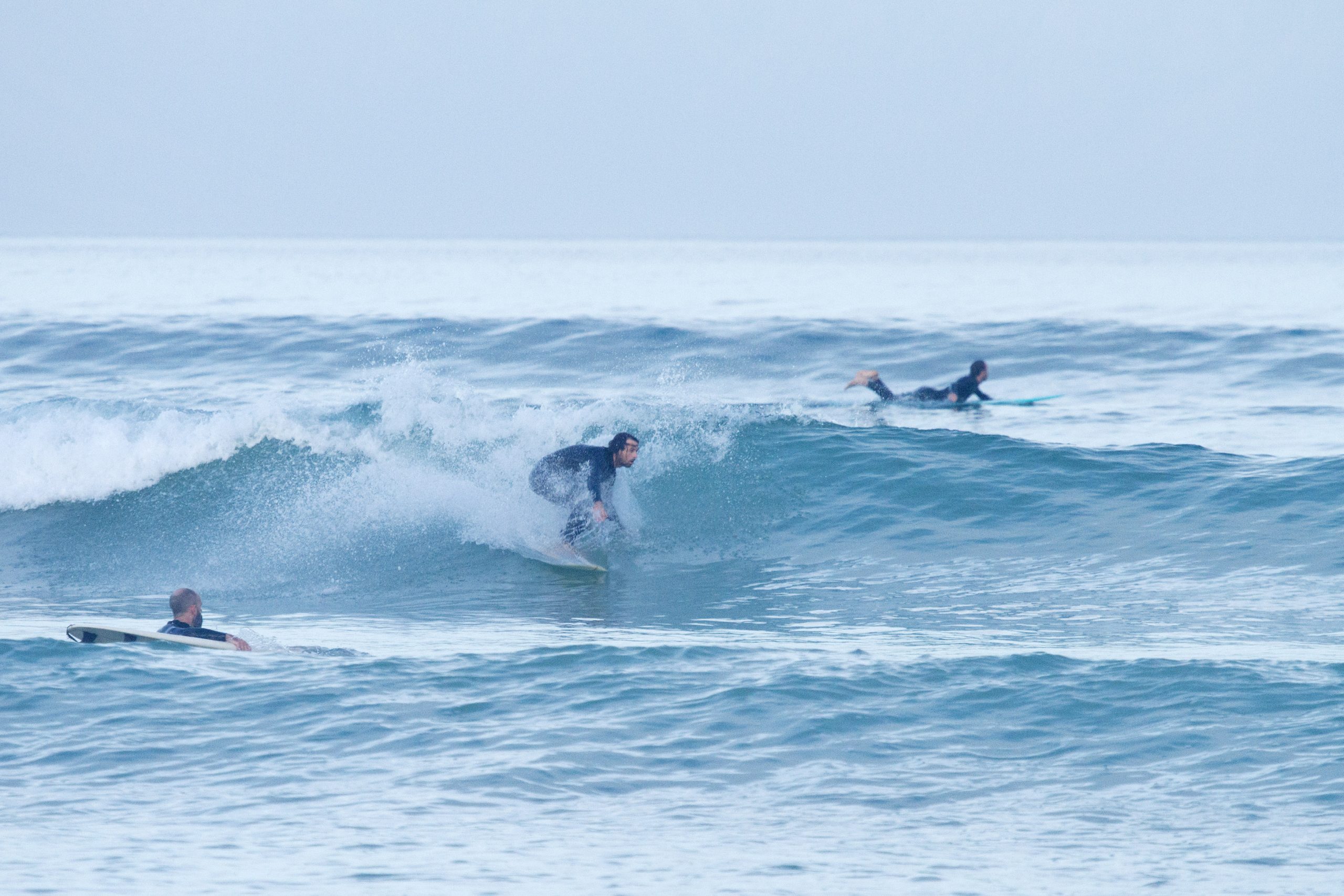 But isn't it freezing cold? Being positioned at the top of False Bay, Muizenberg enjoys slightly warmer ocean temperatures than the beaches on the Atlantic Seaboard. That being said, the waters are rather fresh in winter, but it's nothing that a good wetsuit can't handle.
And sharks? This is seriously nothing you need to worry about. Firstly – thanks to the orcas – many of the more potentially dangerous sharks are not very active in the area. Secondly – we have a Shark Spotting programme that communicates to you when sharks are in the vicinity with the use of flags you can see while surfing. All will be explained by your local instructor! 
Insider's Tip: those looking for a rewarding boozy lunch after your morning surf, try out the Striped Horse just across the railway line. Perfect for a locally brewed beer, warm fireplace and wholesome pub food – with a vibe!
Fish and Chips at Kalk Bay 
If you love culture and art with a touch of "quirkiness" – then Kalk Bay is a must-stop for you during your Cape Point Peninsula Tour. If the weather permits, take a stroll on the starboard pier and take in the gorgeous panoramic views of False Bay.  Remember to look out for whales breaching in the bay!

If you are keen for lunch, legendary Kalky's is a local favorite for an authentic and "salty" seafood experience. But if you would like a more fine dining experience, the incredible and renowned  Harbour House is right there overlooking the traditional harbor.  
Insider's  tips: This time of year is synonymous with the "snoek run" – a locally and sustainably caught fish that is quintessential to the Western Cape. Give it a try,  it is delicious but a little bony, so take your time.  It's the Cape Town way. 
Quick Alert – There are resident Cape fur seals that take advantage of the "leftovers" from fish that are scaled and gutted at the harbor. Some locals try to entertain tourists by feeding these seals. Please do not get close to these animals, regardless of how friendly they seem. They are wild and they have bitten people, unfortunately resulting in fatal consequences for the seal.
Visit the Two Oceans Aquarium 
To fully appreciate the marine wilderness surrounding you in Cape Town, I would recommend a morning or afternoon at the internationally respected Two Oceans Aquarium. As the name suggests, Cape Town's aquarium provides a unique opportunity to view over 3,000 marine life forms that live in both the Indian and Atlantic Ocean.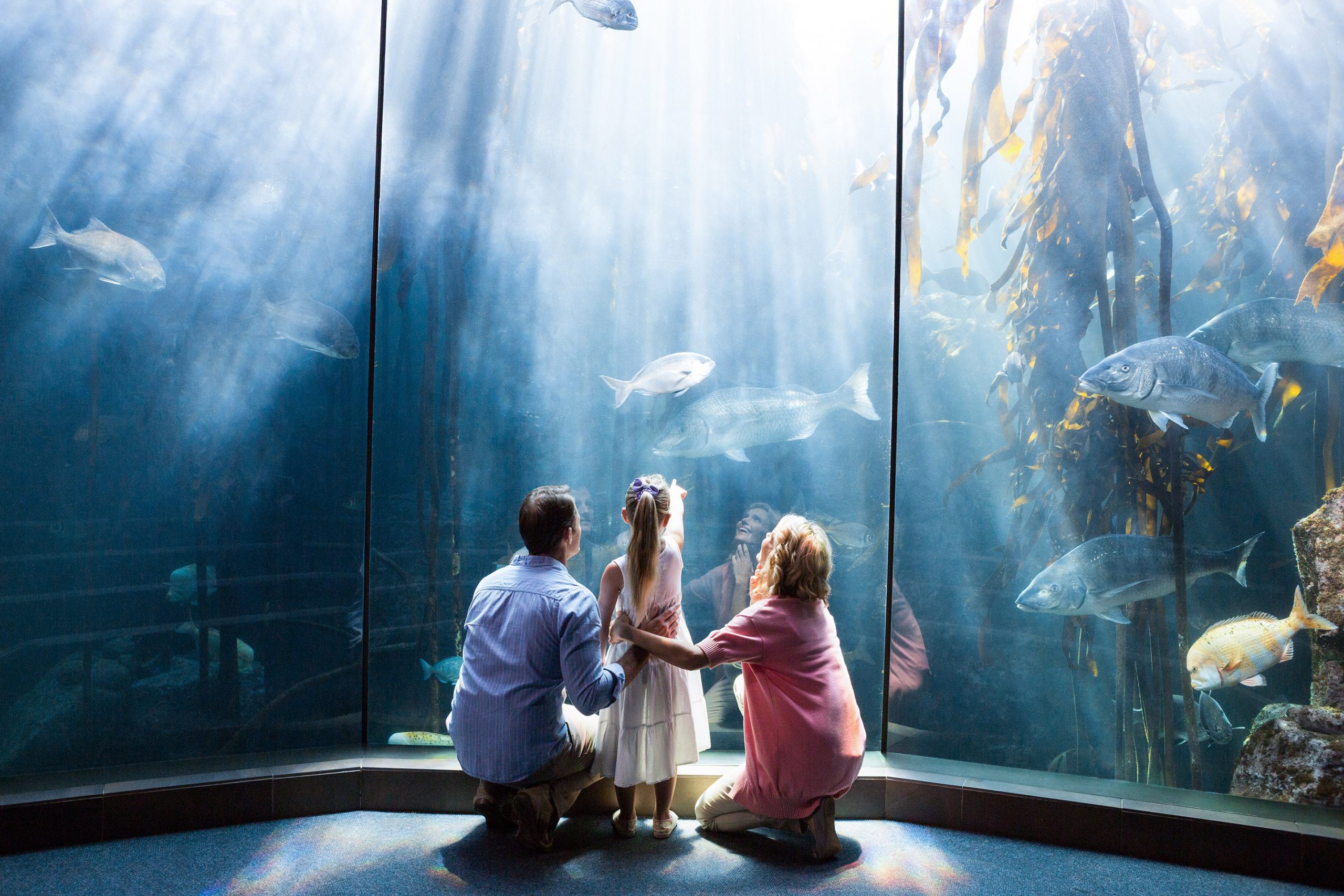 Watch stingrays and ragged tooth sharks glide past you in the Save our Seas Foundation Shark Exhibit. Learn how two ocean currents collide to create one of the most marine diverse bays in the world in the Diversity Gallery. And discover the hidden wonders of the marine world at the Microscope Exhibit. This aquarium is all about showcasing a world that many of us will never truly experience, and importantly how to project it! Perfect for a family adventure! 
Turtles of the Two Oceans: with One&Only Cape Town and the Two Oceans Aquarium Education Foundation, go behind the scenes and participate in sea turtle conservation by assisting with turtle caring tasks such as feeding, cleaning and enrichment exercises. By appointment only. Not suitable for under 12.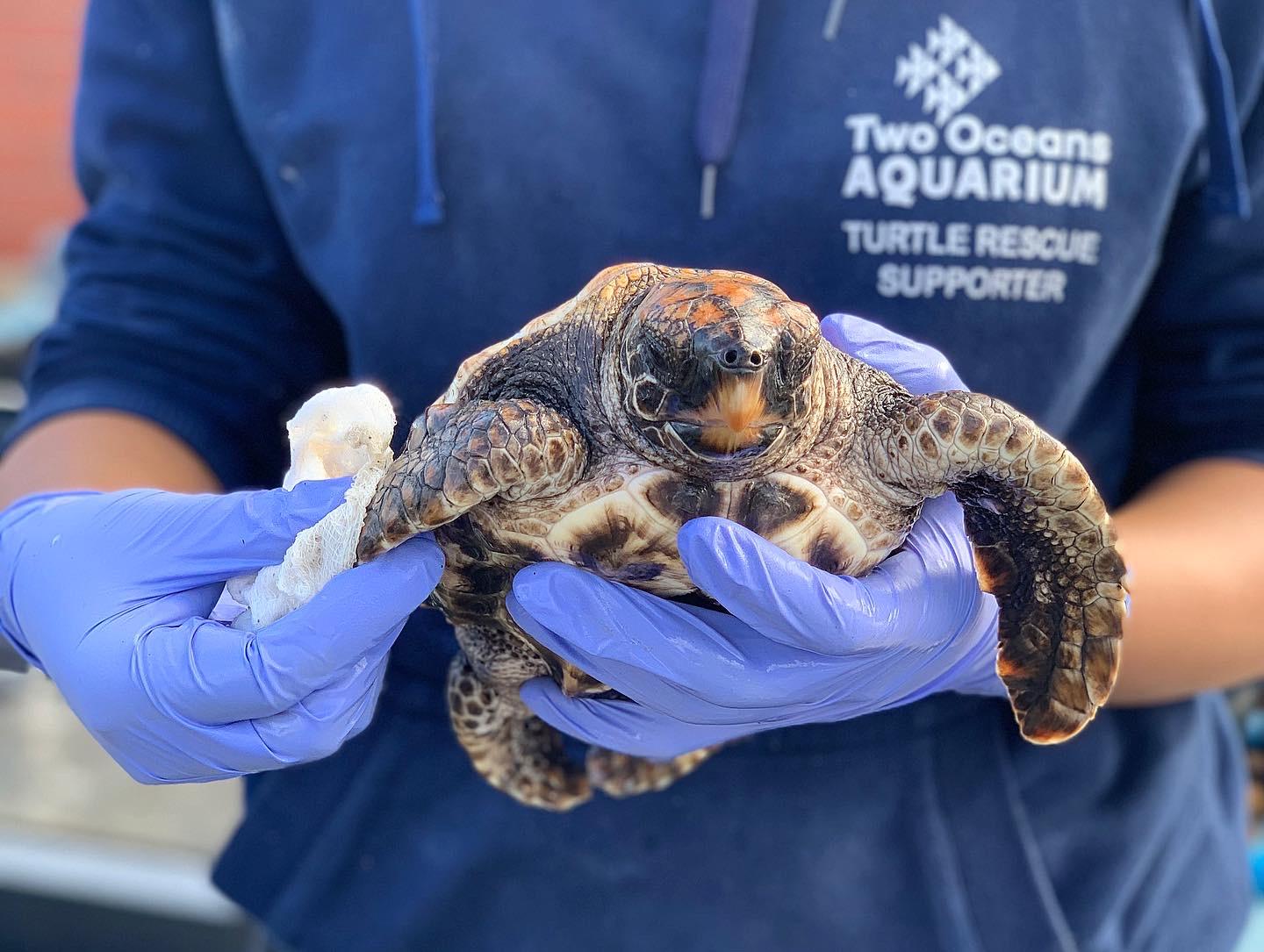 Fine Dining at award winning restaurants 
By now you may have realized that Cape Town is a feast for foodies. And a trip to Cape Town is not truly complete without experiencing some of the award winning and exceptional restaurants the city has to offer. And to have an honest moment – with our exchange rate – at an astonishing affordable price for visiting foreigners! So it's worth finishing off our Cape Town in Winter blog by showcasing just a few of our favorite fine dining restaurants on offer during your stay in Cape Town!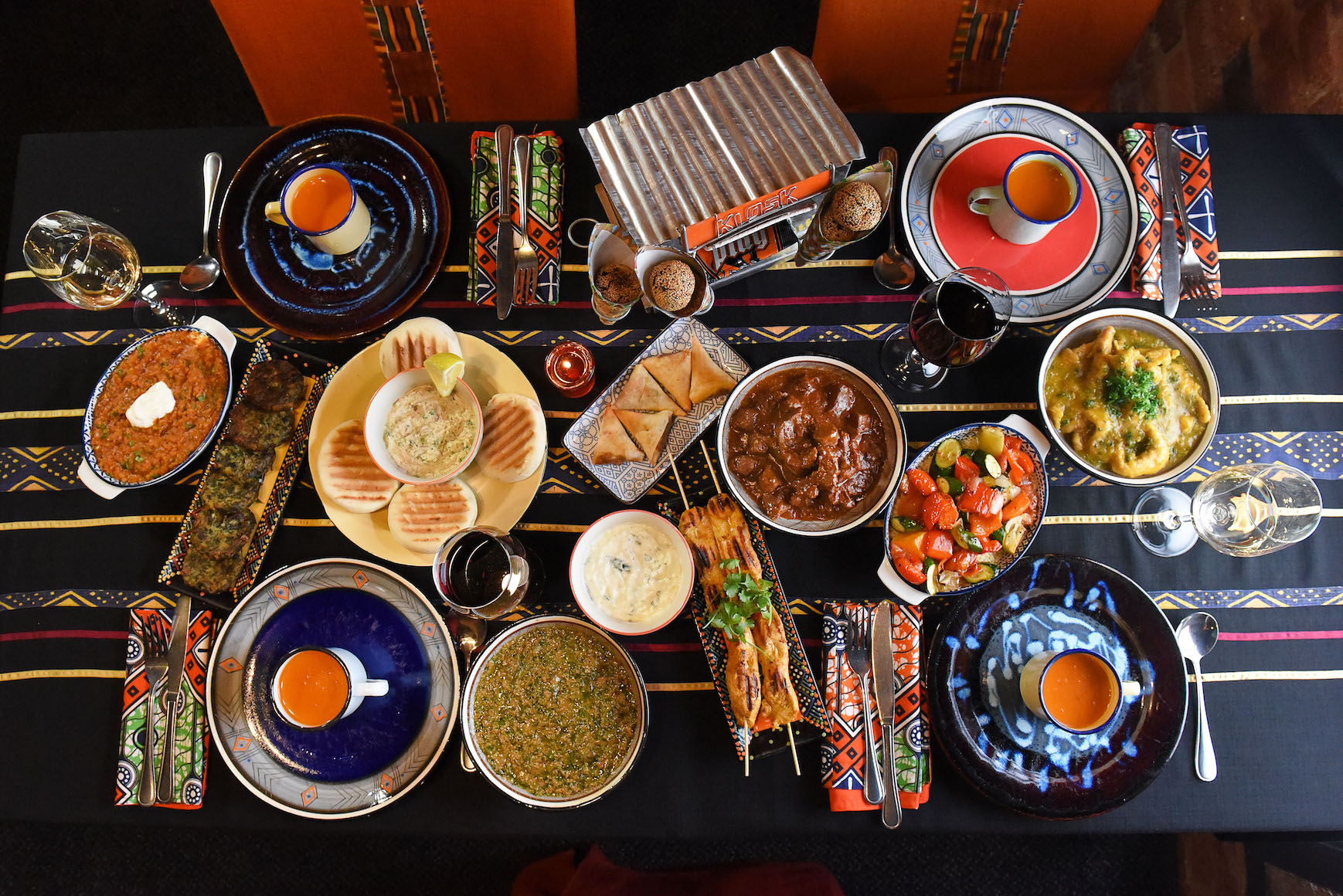 Gold Restaurant
Go on a food safari and immersive yourself in this entertaining African dining experience. With a 14-course set menu inspired by a variety of African countries, live performance and behind the scenes access. An evening at Gold is a vibrant way to start or finish your dining journey in South Africa! 
Fyn
My absolute favorite yet! Imagined locally sourced ingredients fused and inspired by contemporary and traditional Japanese dining techniques. As Fyn describes, "South Africa's wild freedom tempered by the rigors of contemporary cuisine to create a restaurant at the edge". I highly recommend the wine pairing options! 
The Red Room 
Located at the Mount Nelson Hotel, The Red Room by Chefs Warehouse has an intriguing atmosphere of secrecy and exclusivity. I have it on good authority, however, that the grilled scallops, Korean BBQ pork and peking duck is quickly making this Cape Town's premier pan-Asian dining experience! 
La Colombe
Beautifully situated in the Constantiaberg Valley, Silvermist Wine Estate, La Colombe is perfectly positioned to provide a unique dining performance. An element of dining theater is presented by the knowledgeable waiters on each inspiring and delicate dish. We loved it! 
Chefs Warehouse Tintswalo 
Looking across the Atlantic Ocean, Tintswalo arguably has the best sea view for a uniquely Cape Town fine dining experience. Inspired by the ocean, with ingredients sourced from local and sustainable suppliers, this 4 course set menu is a must for any seafood lover!
Are you ready for the trip of a lifetime?
If you're thinking of planning a trip, we're here to help! Our team of travel designers will create an itinerary just for you to create memories to last a lifetime and conquer your bucket list. Get in touch with us today to start planning your adventure in Africa.
Follow us on Instagram