So you're planning your first African safari? Congratulations! There is nothing more exciting than those first initial phases of planning a trip and when it comes to Africa, we believe there is no destination in the world quite like it. We are of course biased, as experts in African safari travel! But the beauty of you being here is that we can share some insider tips on everything you need to know before your first African safari. So, what are you waiting for? Let's dive in.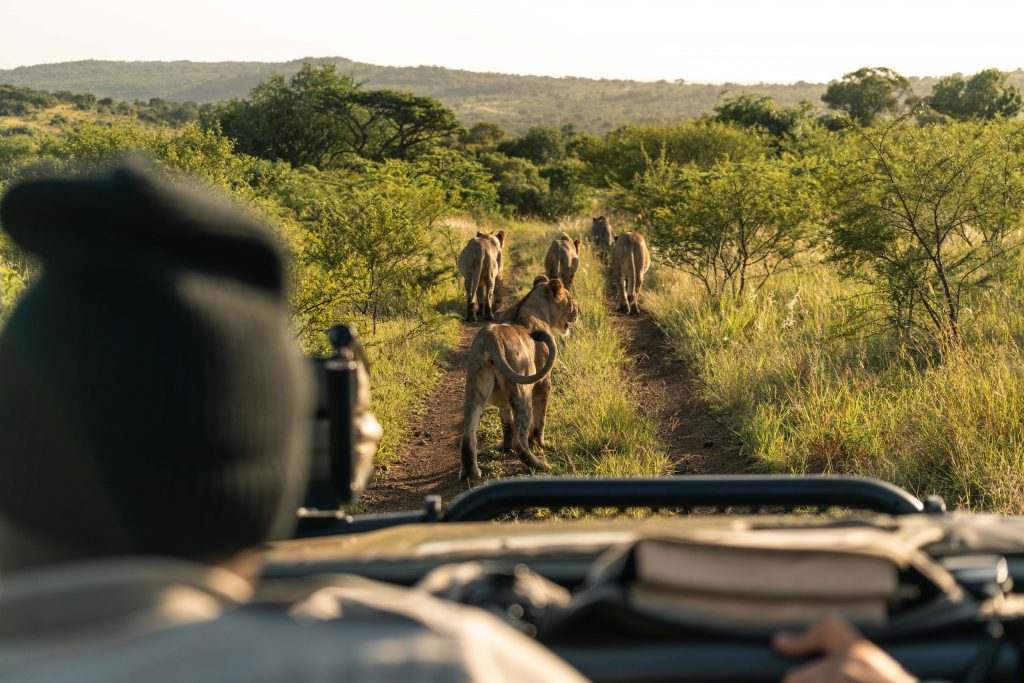 Preparation is key
Before you depart for Africa, it is important to pack everything you will need on your safari. The last thing you want is to go all that way unprepared! Of course, luxury safari lodges will have most things you need in case you forget something. But there are some important things you'll need to pack for yourself. Don't forget all of your necessary medications, vaccinations before you travel (and records of them), sunscreen lotion, sun protection (a hat and sunglasses), bug spray and a journal to keep track of your trip.
You will start each day early
It is important for safari-goers to know what they're getting themselves into and believe us when we say the days start early! Because game drives are structured around the movements of the animals, you will be starting each day nice and early before the sun rises. So be sure to adjust your sleeping pattern as soon as you arrive on the continent, to make sure you're on time and never miss a game drive.
No two game drives are ever the same
This might seem obvious for experienced safari goers, but for first timers, it is important to note that your experiences will vastly differ from one game drive to the next. On some game drives, you will see plenty of action. Then on others, you might spend more time enjoying the scenery and sounds of the bush. This is all a part of the experience and what makes visiting the African bush so exciting. Remember, this is the wild. Expect the unexpected.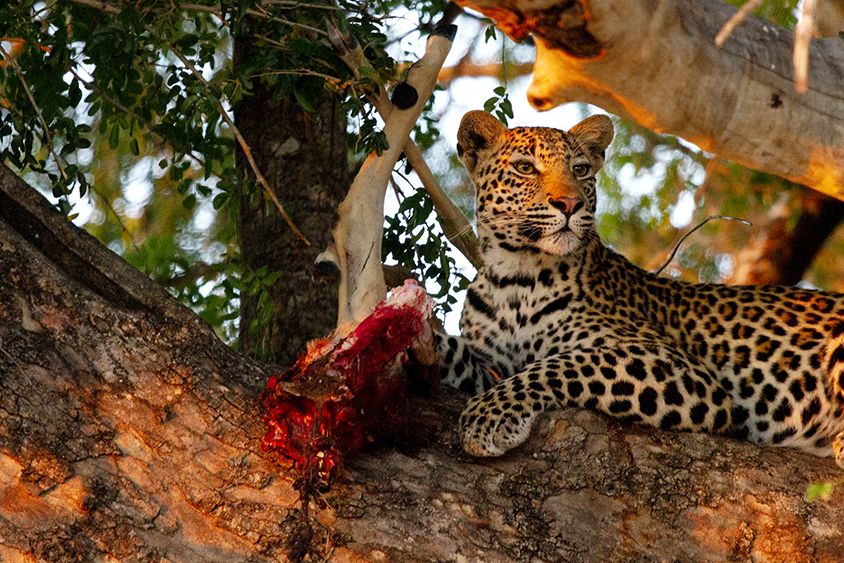 That being said, there are of course some animals you will have in mind to see in the wild. And if you're lucky, you might see all of these animals in the first day or two. Be sure to look out for the Big 5 (lion, leopard, rhino, elephant, and cape buffalo).
Location, Location, Location!
Where you stay matters. If you have your heart set on seeing certain animals, it is important to know that some animals are native to specific areas and regions in Africa. For example, if you want to see meerkats in the wild, you will need to venture to the Kalahari Desert in Botswana. If a mountain gorilla expedition is on your mind, then you'll need to venture into the foothills of the mountainous terrain in either Rwanda or Uganda. And if you want to see the Great Migration, not only will you need to venture to Tanzania's Serengeti, Grumeti Game Reserve, or Kenya's Maasai Mara, but you will also need to time your visit. And if you're unsure, reach out to us! We'll give you expert advice and plan every detail of your trip to perfection.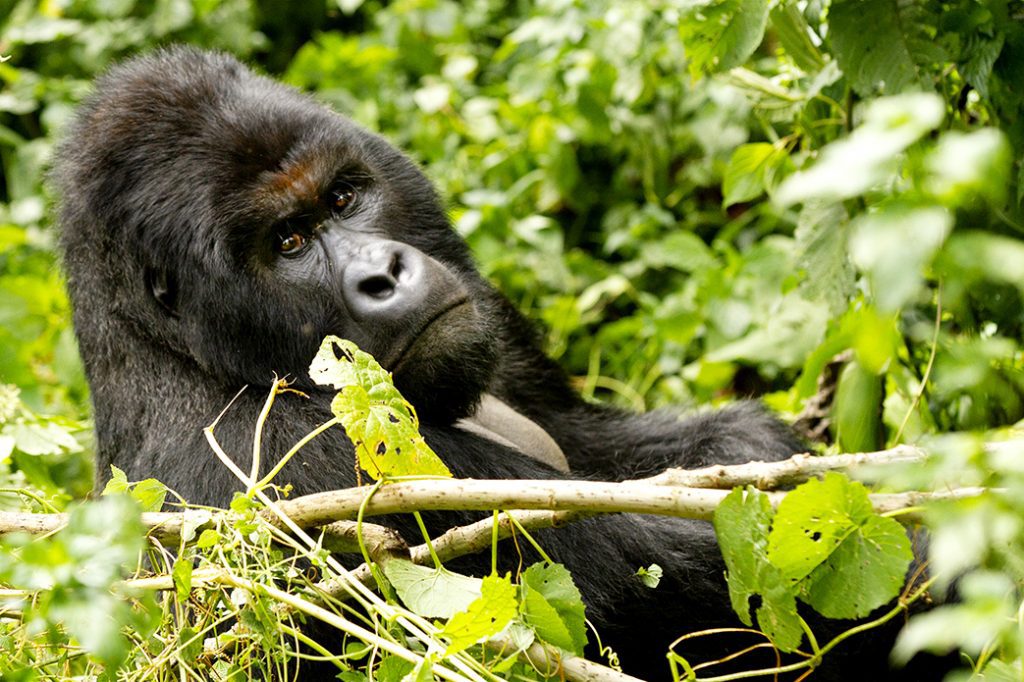 The animals aren't scared of safari vehicles
While you are out on a game drive, you will encounter many different animals. It is important to note – they aren't scared of you. For the most part, these animals are accustomed to seeing vehicles in their natural environment. They will only startle if there are any loud noises coming from surrounding vehicles, or if guests stand up in the vehicles. The vehicle silhouette is familiar to them, however, a human standing breaks that familiar shape, and animals can become frightened, or curious. The best way to ensure your safety is to trust your ranger, listen to their advice and enjoy yourself!
There's no dress code
Before you go on your first safari, you might be struggling to decide what to pack (and what to leave at home). The truth is, there is no dress code on safari. There are, however, better colours and fabrics to wear than others if you'd like to stay comfortable and avoid attracting bugs in the bush. Wearing neutral colours like beiges, browns and khahi will ensure you blend in. Linen fabrics or breathable fabrics are certainly prefered to stay cool in the summer months. Avoiding bright colors, black and dark blue are key if you want to avoid the tsetse fly in East Africa.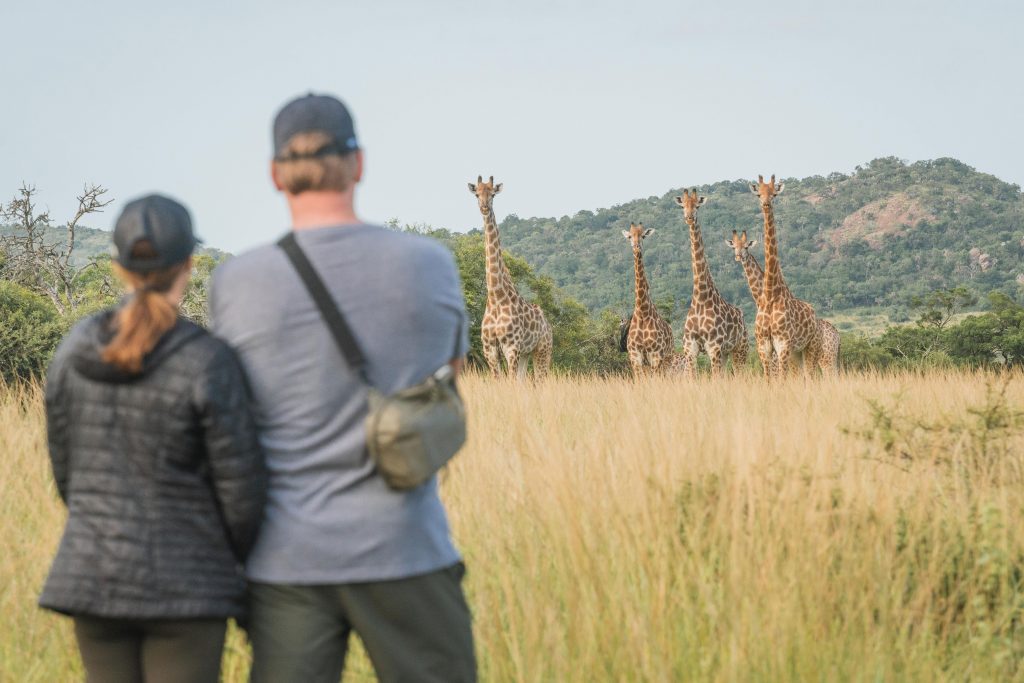 Are you ready for the trip of a lifetime?
If you're thinking of planning a trip, we're here to help! Our team of travel designers will create an itinerary just for you to create memories to last a lifetime and conquer your bucket list. Get in touch with us today to start planning your adventure in Africa.
Follow us on Instagram