Are you interested in planning a Seychelles honeymoon? Or perhaps you're just looking for a romantic location in Africa to unwind on the beach with your loved one. Whatever the case, there really is nowhere as private and secluded as the Seychelles. This island nation in the Indian Ocean is in fact an archipelago of 115 islands. And because of the sheer amount of islands you can escape to, it is little wonder the Seychelles have become the most sought after honeymoon destination in Africa.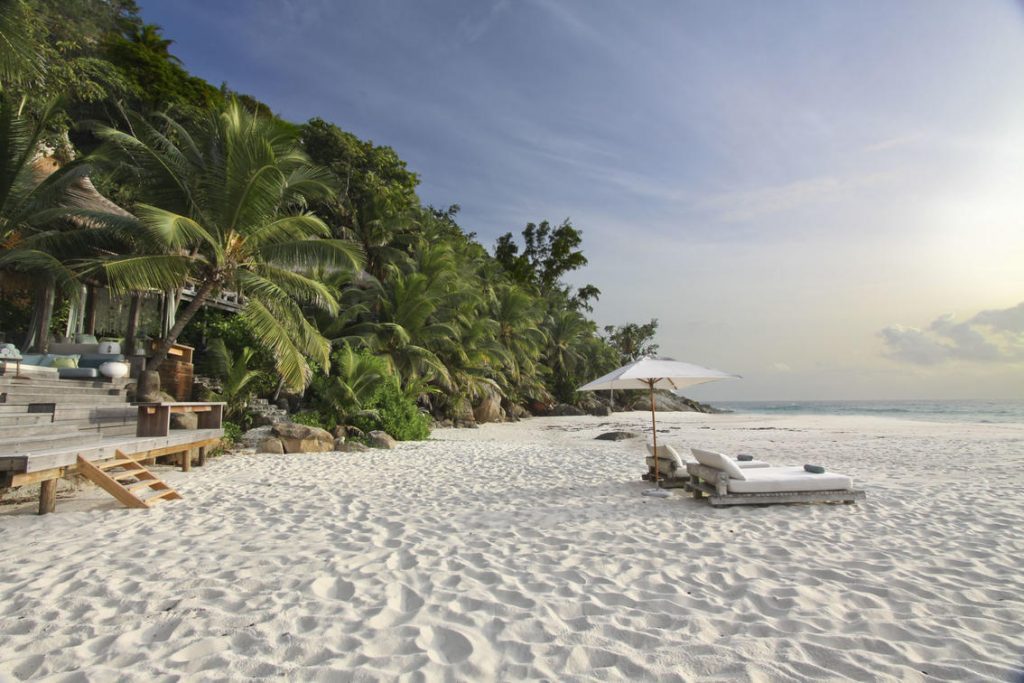 North Island
As the Seychelles most celebrated (and most expensive) resort, there really is nowhere in the world that matches the experience on offer at North Island. This private island resort is set on 520 acres and comprises just 11 villas. So if you fancy feeling like you have a private island all to yourself, this is certainly the place to do so. With luxury beach villas located just a few steps from the beach, privacy is paramount at this five star resort. You will also have a private plunge pool to enjoy should you prefer a morning dip in your own oasis, before making your way to the beach for a walk before breakfast. Paradise!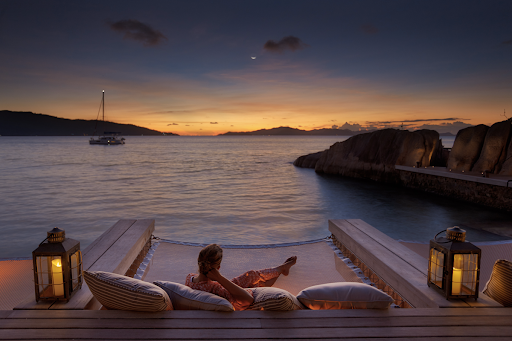 Six Senses Zil Pasyon
Set on a private island amidst jungles and beaches, the Six Senses Zil Pasyon can be reached in just a 20-minute helicopter ride from the Seychelles International Airport. Each of the chic villas overlook the Indian Ocean and come decked out with a private terrace, infinity pool, wine cellar and free-standing tub. During your stay you can also enjoy yoga classes, water sports and incredible gastronomy – being sure to enlighten all of the six senses!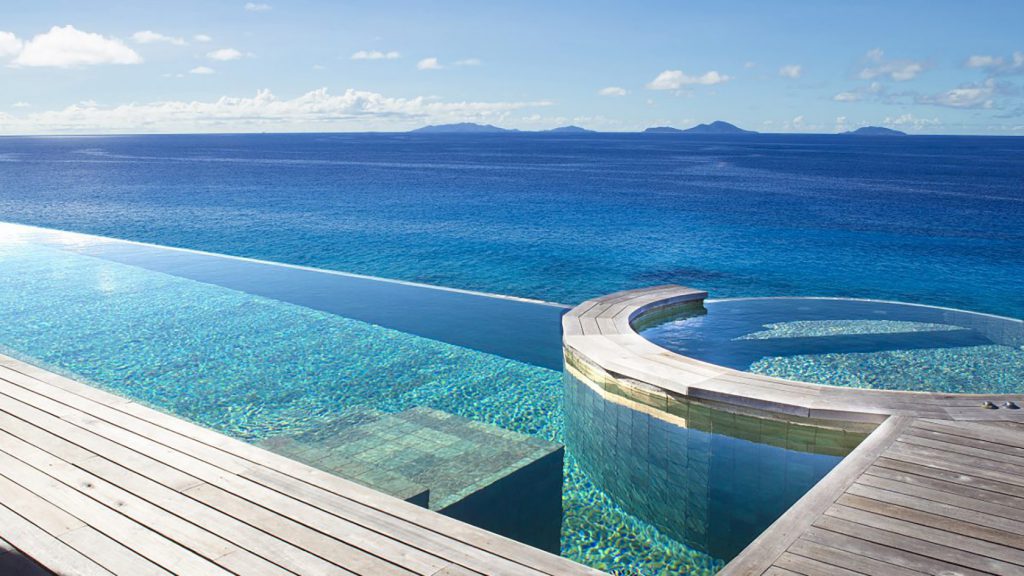 Fregate Island Private
If North Island isn't within your budget, then Fregate Island Private is the next best thing. This resort is at the top of the line when it comes to comparing resorts on offer in the Seychelles, so you can expect the best of the best. With a strong focus on sustainability and fitting within the surrounds of the lodge, Fregate Island Private is a conservationist's dream resort. Everything from plastic consumption to maintaining peace with the local birdlife is considered, to make sure guests become part of the island and at one with nature. It is a true gem and one of the Seychelles most luxurious lodge options.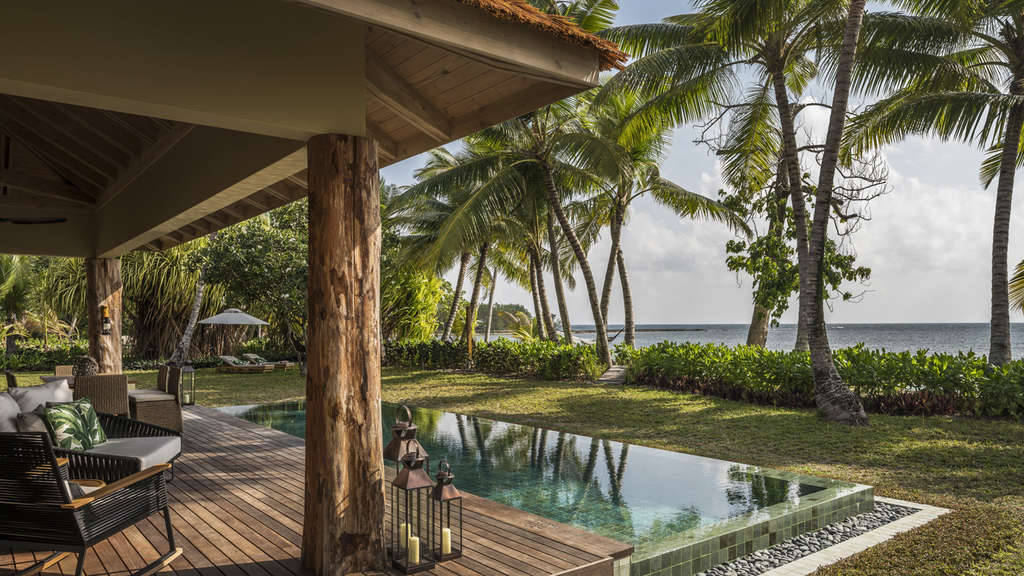 Four Seasons Resort at Desroches Island
As the only resort located on this six-kilometers of coral reef island, the Four Seasons Resort on Desroches island is as luxurious as it gets. With white sand beaches and palm trees swaying in the wind, you are sure to get the best of the Seychelles island lifestyle while kicking back at this private island lodge. So, what can you expect for the Four Seasons Seychelles? For starters, you will be able to choose between suites and villas – depending on your needs. All unit comes with a private pool, making this a great choice for honeymooners who would like to to make the most of their stay with complete privacy.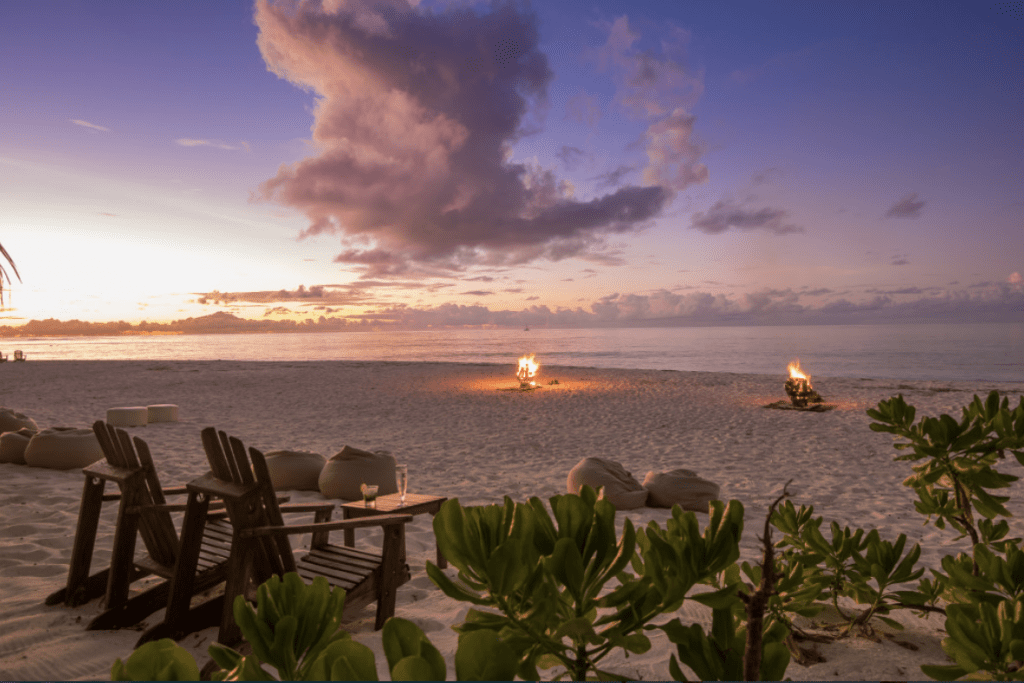 Denis Private Island
With the tagline "why go to a resort when you can escape to an island", before you even arrive at Denis Private Island the scene is set! This gorgeous private island comprises 375 acres of pristine beaches, forests, and a luxurious once-in-a-lifetime lodge. You can reach the lodge within a 30-minute flight from the Seychelles international airport.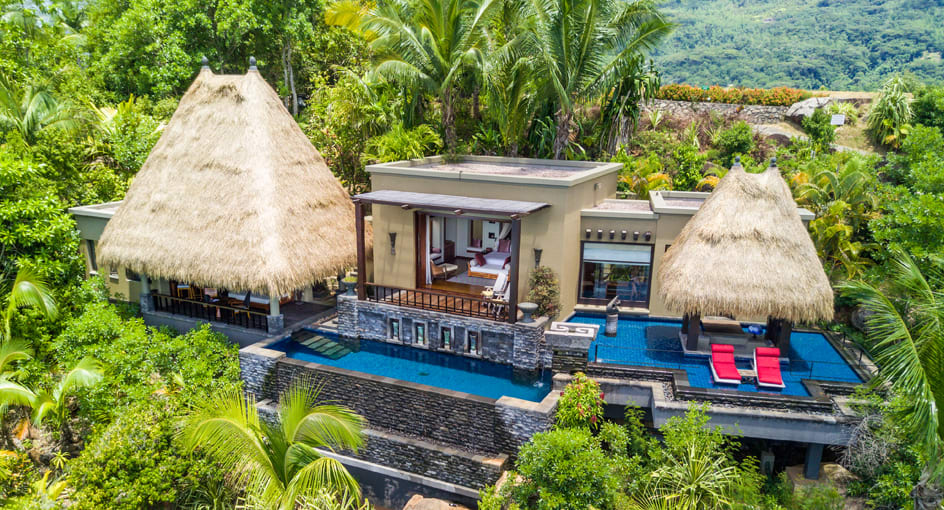 Anantara Maia Luxury Resort & Spa
With 30 private secluded villas nestled in lush rainforests, Anantara Maia Luxury Resort & Spa is the perfect choice for nature lovers who want a fully immersive experience. Each villa comes with a dedicated host, who will be available 24 hours of the day to fulfill any request. You can also make the most of the resort's offering to dine whenever and wherever, all included within your room rate. So if you're looking for a resort that offers complete luxury in an understated way, look no further.
Are you ready for the trip of a lifetime?
If you're thinking of planning a trip, we're here to help! Our team of travel designers will create an itinerary just for you to create memories to last a lifetime and conquer your bucket list. Get in touch with us today to start planning your adventure in Africa.
Follow us on Instagram