Nothing brings you closer to nature than an overnight stay in an African treehouse. So we thought we would list the best treehouses in Africa to help you plan an epic escape!
As travelers are becoming more eager for opportunities to connect with the earth and experience the world as nature intended, treehouses have gained in popularity, and we highly recommend booking at least one night in a treehouse or sky bed during your stay if this is an option at your selected safari lodge. It is a memorable experience to truly become one with the wild.
Keep in mind that many treehouses are booked in conjunction with your other overnight accommodations. Generally, that means packing a smaller bag for your stay in the treehouse, while leaving the rest of your belongings back at camp.
Chalkey Treehouse, South Africa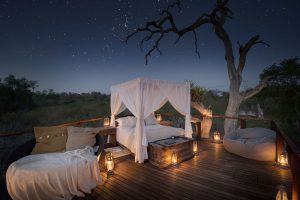 A five-star accommodation tucked away in Sabi Sands Game Reserve that was once a personal game-viewing tower, the Chalkley Treehouse is a luxurious and spacious choice. Constructed around a 500-year old Leadwood tree, Chalkey offers complete privacy, security, seclusion, and opportunities to experience the iconic Big Five, and is only 10 minutes away from Lion Sands Ivory Lodge and Lion Sands River Lodge. While staying at a Lion Sands property, other highlights include morning and afternoon game drives, intimate wildlife encounters, and all desired comforts.
Lake Manyara Tree Lodge, Tanzania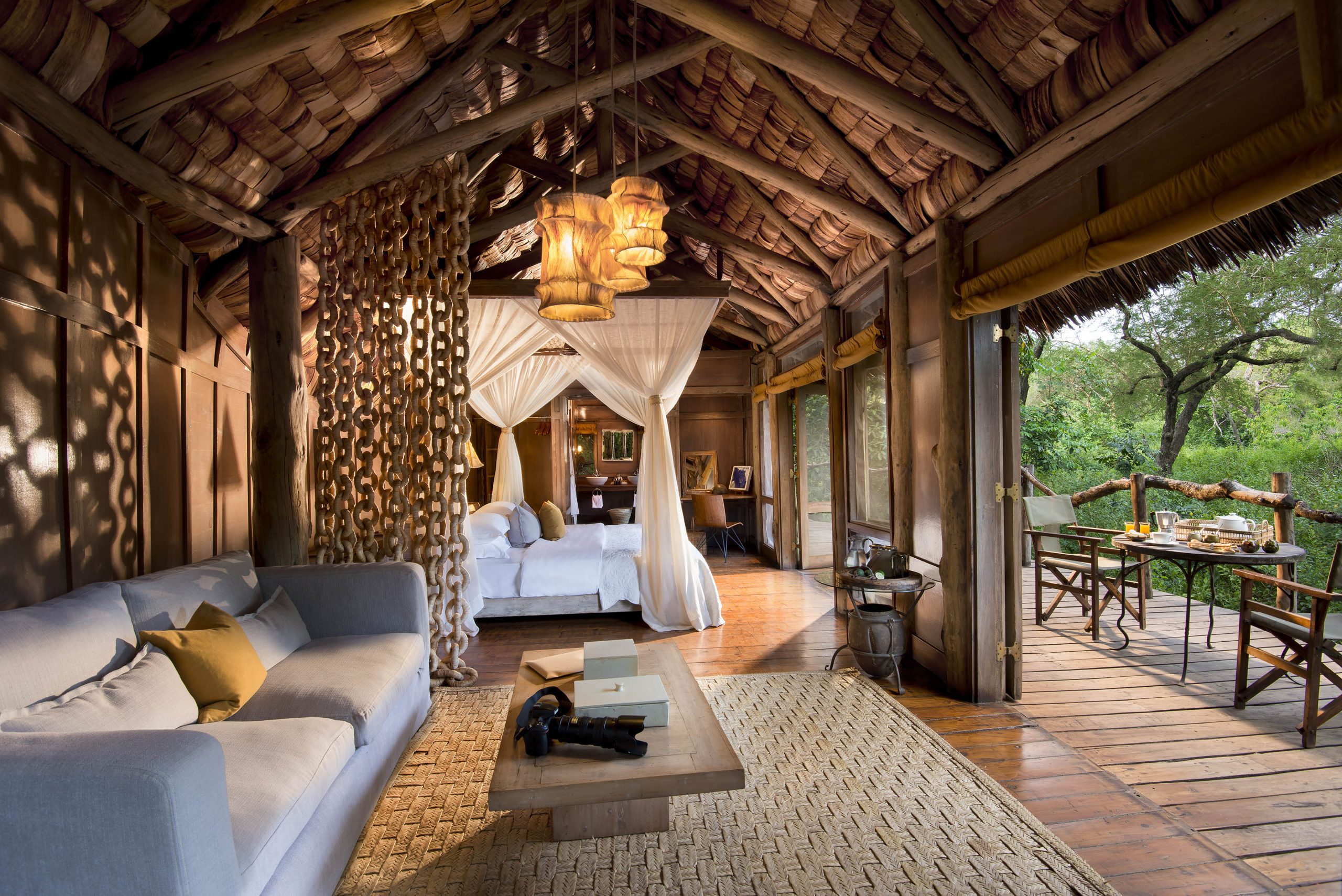 Immersed in peace that only true remoteness can offer, the Lake Manyara Tree Lodge in Tanzania features 9 stunning treehouse suites perched in a historic mahogany forest. With rich hospitality that is a trademark of Tanzanians, combined with stunning surroundings and ample opportunities for close encounters with tree-climbing lions, seasonal flamingos, and elephants, there are several habitats to explore and a gorgeous lake for all the sunrise and sunset lovers out there. Additional notable experiences include night game drives, bird watching, and a community cycle visit through the Mayoka Community.
Segera Retreat NAY PALAD Bird Nest, Kenya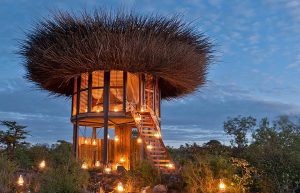 Distinctly constructed from timber and thatch, the Nay Plad Bird Nest at Segera Retreat is exactly what it sounds like; a towering structure resembling a birds nest, offering guests a romantic and isolated overnight experience in the wild. The nest boasts impressive views of the Laikipia Plateau and Mount Kenya amongst unparalleled exclusivity and privacy. Other amenities include delicious culinary experiences, spa treatments, helicopter tours, and a Wine Tower.
Kingston Treehouse, South Africa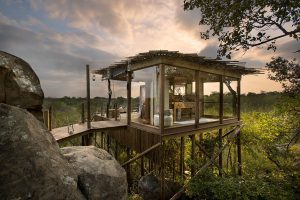 Envision a wooden walkway illuminated by lanterns, located amongst African bush and a prime vantage point for stargazing, and you've got the Kingston Treehouse. Crafted from wood and glass, overnight guests sleep in luxurious beds carefully set above the Sabi Sands Game Reserve. Wildlife appearances vary based on the season guests visit, but the treehouse possesses incredible sights of the Sabi River, which often sees a fair amount of elephant activity. Other fun additions for guests staying in the treehouse include a picnic basket, drawbridge, and private dining experiences, which makes it a perfect location for a romantic getaway. Due to its immense popularity, booking in advance is recommended.
Abu Camp's Star Bed, Botswana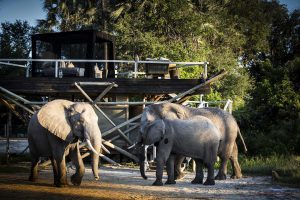 Abu Camp's Star Bed is not just an incredible sleep-out experience, but a thrilling wildlife encounter, as well! Abu Camp's resident herd of wild elephants, nicknamed the Abu Herd, voluntarily return to the property every evening and spend the night just below the starbed! Visitor's bedtime lullaby will be the snores of elephants and the melody of the African wilderness! This incredible animal interaction is paired with luxury amenities and all of your everyday comforts.
Ngala Treehouse, South Africa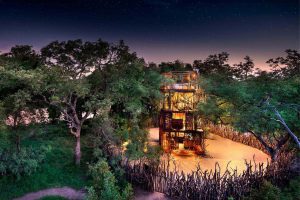 This impressive treehouse features four levels: two for sleeping, an open rooftop, and living/common area. As indicated by its name, the treehouse is located in the Ngala Private Game Reserve, the first private reserve to be incorporated into the Kruger National Park, which offers unobstructed views of the Big Five game viewing. Considered a true overnight wilderness experience, this treehouse is an oasis of peace and luxury and offers unparalleled exclusivity for game drives.
Bisate Lodge, Rwanda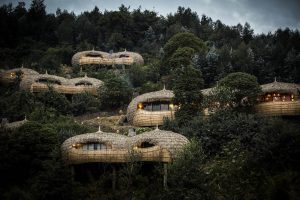 Did you ever think it would be possible to sleep in a treehouse in the middle of a volcano? Well now you can. The Bisate Lodge in Rwanda is eco-conscious and located adjacent to Volcanoes National Park, giving guests direct access to guided hikes, nature walks, and special interactions with gorillas, golden monkeys, jackals, buffalo, and elephants. Bisate offers six forest villas made from various woven materials, with a cone-like shape that seamlessly blends into its rare and natural surroundings. Each villa hosts a bedroom, reception area, bathroom, central fireplace, and a private deck for all your viewing pleasure. Conservation efforts are also strong here, with a reforestation project underway.
Bucket List Items
Few experiences (if any) rival that of an overnight stay in one of the numerous treehouses offered throughout Africa, set away from light pollution, quietly gazing out at a star-filled sky (hopefully with a picnic). We invite you to indulge in relaxation, nature, wildlife, and the unique sense of magic and awe these carefully crafted structures provide.
Start Planning Your Dream Trip
Reach out and let's start talking. We'll listen and begin to tailor an experiential, private, luxury vacation based on exactly how you want to experience Africa. From adventure to relaxation—and everything in between—let us handle every detail of your unforgettable journey.