Written By Co-Founders, Kyle and Leah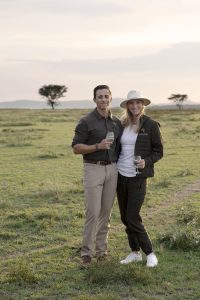 Quite simply, Leah and I started Ubuntu Travel because we fell in love with the magical moments and memories we have had together while on African safaris. We wanted to orchestrate and design journeys for others to enjoy and experience similar inspiring and heartwarming moments that have transformed our own lives.  We had no idea, however, how blessed we quickly would become.. 
This year we have been awarded our third consecutive Conde Nast Travel Specialist Award. An award that, in true "ubuntu style", means absolutely nothing without those of you who have entrusted us in designing your life changing safaris. It means, quite literally, nothing without you. Thank you!
While absorbing this incredible achievement and reflecting on the journey we have been on so far, we got lost in some of our wonderful safari memories and the many moments we have enjoyed together in Africa. Our memories brought us such joy, love and yes even tears. Africa is truly not just a destination. It's a feeling. An emotion. One that you must discover and then explore, again and again. So, with our hearts on our sleeves, we would like to share a few of our 'Magical Safari Moments' with you. Perhaps they might inspire a journey with Ubuntu Travel soon! 
Breakfast with Giraffes
Giraffe Manor, Kenya 
It's always a thrill doing something for the first time. And when you go on safari, there are many firsts, trust us. But the fairy tale that is Giraffe Manor must be up there with one of our most magical experiences we have had so far. We were there for just one night, but with the amount of photos and videos we took, you would have thought we were there for a lot more. We enjoyed our time to such an extent we unknowingly found ourselves immersed in the entire journey. We became guests while "working"… priceless. 
One moment we won't forget was when we were sitting down to high tea, enjoying the beautiful surroundings, giraffes all around, snacks, cocktails…. And a rather stealthy warthog snuck up on us and started eating all of the snacks off of our low picnic table. We honestly couldn't believe how this warthog was like a little ninja, it cracked us up for days! A small and unique magical moment we will chuckle at for many more years to come.
Rhino Conservation: a Crash Course 
Phinda Private Game Reserve, South Africa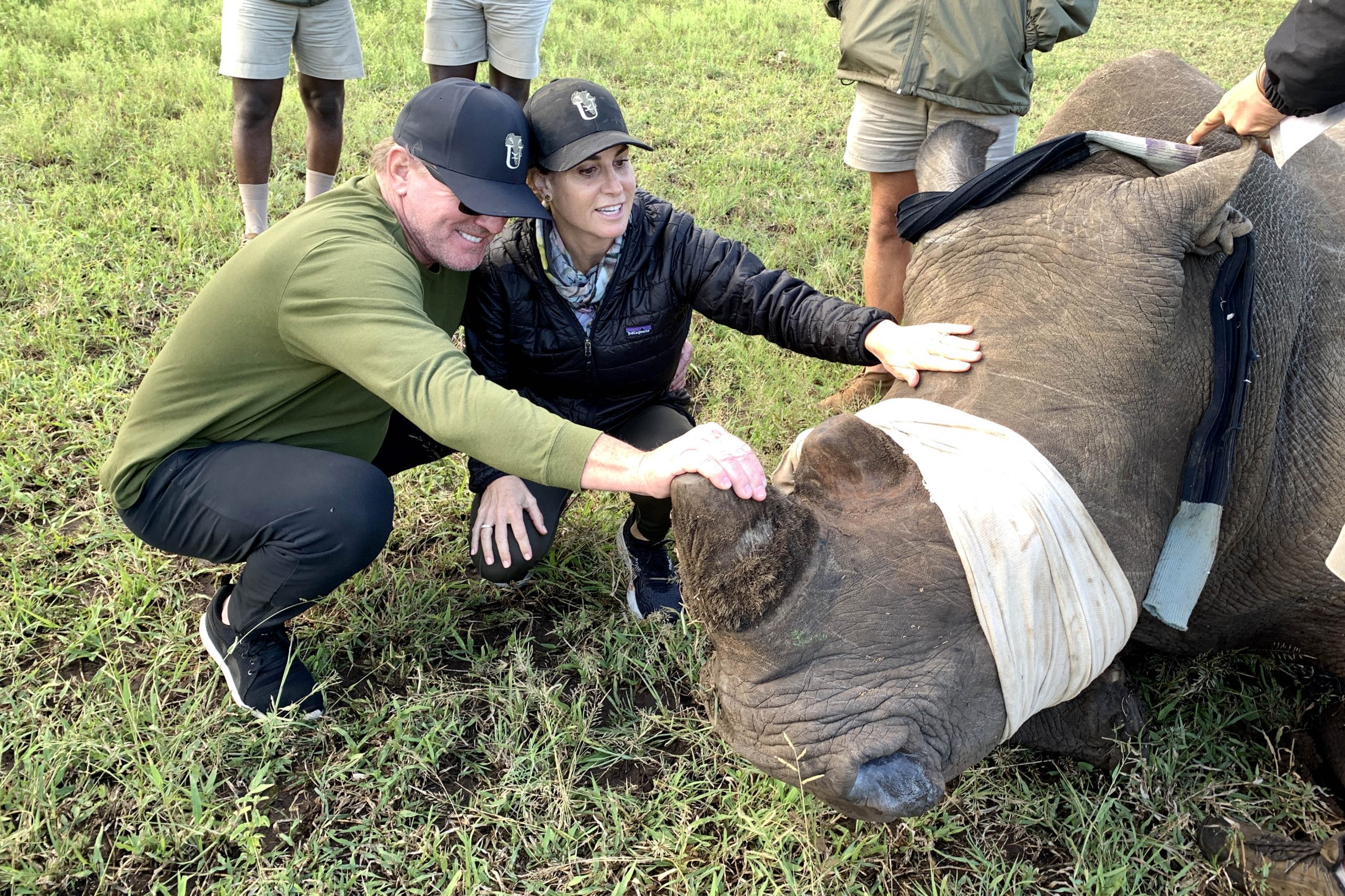 It's a hard truth, but Africa's wildlife is in trouble. The same wildernesses that gives us such heartfelt magical moments is under threat. And this is why one of our founding pillars at Ubuntu Travel is to make a sustainable difference in the areas we visit through the journeys we create. My most emotional wildlife moment (to date) was in March 2020, during the rhino dehorning experience at Phinda Private Game Reserve, South Africa. Having the opportunity to get up close to a rhino, while further understanding the drastic actions now required to keep these animals safe, was a heartfelt moment that I will treasure for the rest of my life. 
Apart from the wild animals you witness, another part of a safari is the extraordinary people you get to meet. Throughout the Conservation Safari, andBeyond's former Group Conservation Manager, Les Carlisle, had me enthralled with his lifelong dedication and commitment to protect these wild animals and conserve the spaces they live in. Furthermore, knowing that our designed safaris continuously help to protect these animals brings me an incredible amount of pride and joy. I truly cannot wait to have my two little girls, Charlie and Stella, enjoy such an empowering experience like the one I had at Phinda. Watch our short video and enjoy a brief explanation from Les himself. Are you looking to travel with a purpose, checkout out  "Conservation Safari: South Africa".
Pregnant in Africa… Twice 
Ngorongoro Crater and Okavango Delta (later)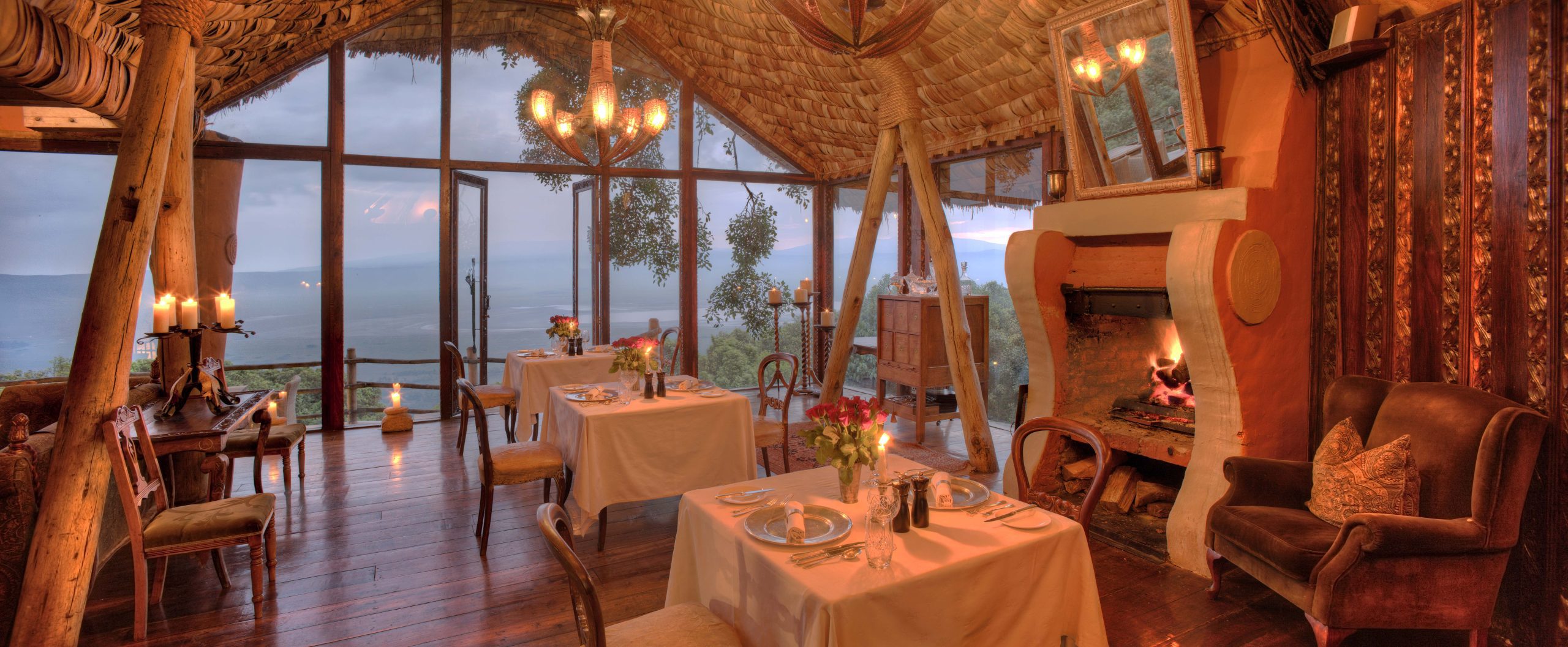 Yip, you read that correctly. I found myself pregnant not once, but twice while on safari!  A pretty serendipitous moment for Kyle and I for sure! They do say, "while on safari, timing is everything."  The first time was a surprise. I found out during our stay at Lake Manyara Tree Lodge, just after leaving the romantic  Ngorongoro Crater Lodge. Yip, full transparency,  the image below of me sitting in front of the game drive vehicle, feeling  a little "under the weather" on the Crater floor, was taken the morning before Kyle and I were pleasantly surprised! 
I decided to take a pregnancy test the first afternoon at andBeyond Lake Manyara Tree Lodge and how shocked and excited we were. We never expected to be sharing that moment THERE, in a treehouse in the middle of Tanzania. At andBeyond they have a saying, "expect the unexpected",  I'm confident this is not exactly what they meant, haha! On January 8th, 2020, our little traveler, Charlie Mara Green was born. Charlie's middle name is Mara as a tribute to the the Masai Mara where we spent a good portion of time exploring camps during this trip. Africa is truly in our blood. 
With our second, Stella, I found out that we were expecting her about a week before our 14-day adventure through Botswana. I obviously missed my gin and tonics at the sundowners, but my appetite allowed me to indulge in all the incredible foods (for two)! Check out my blog on my "7 Highlights from our Botswana Trip" .   Oh and yes, if you would like any advice on being pregnant while on safari, here I am!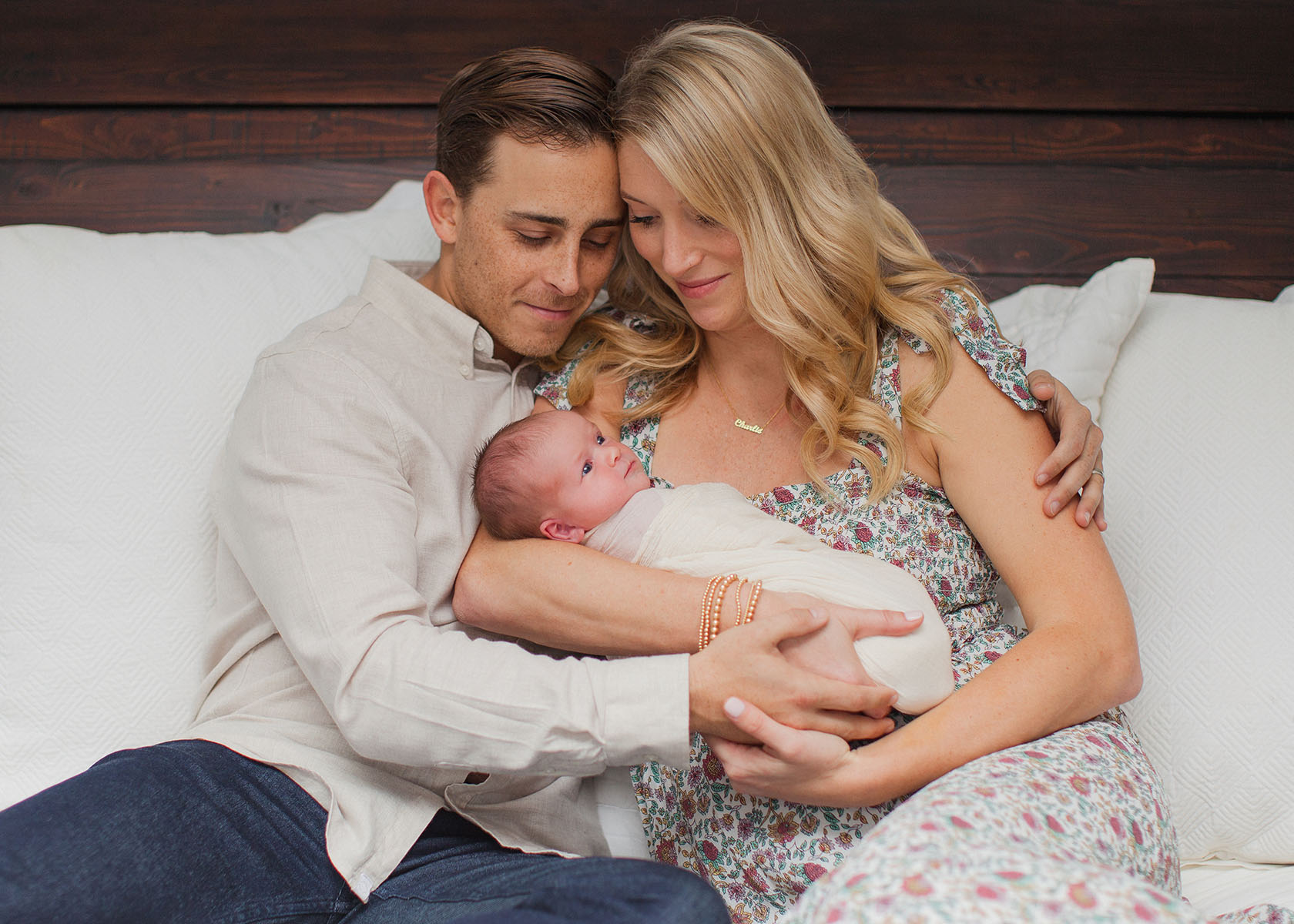 Leopards at Mombo 
Okavango Delta, Botswana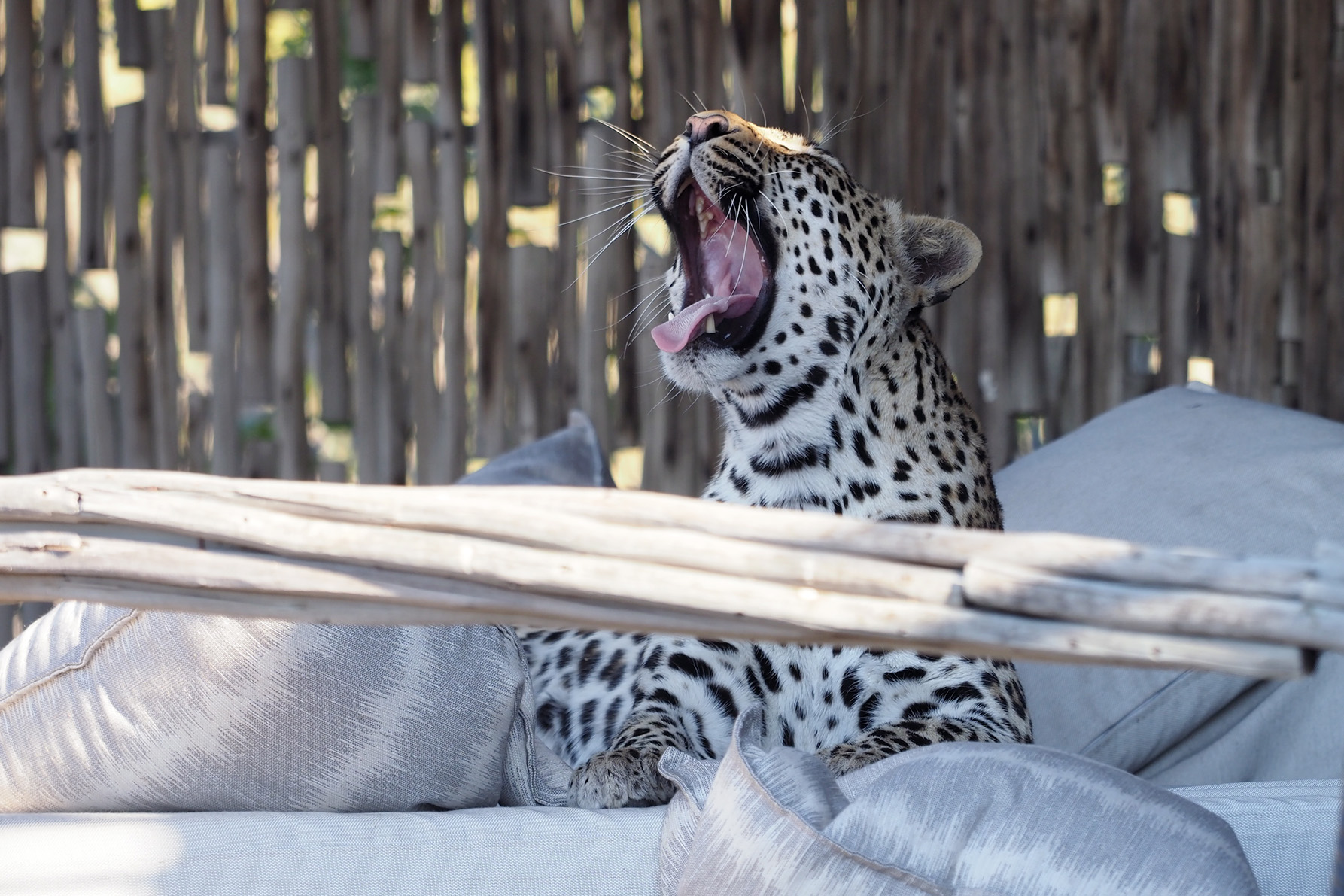 Of course a moment with leopards would make the list. They truly are the most ridiculously beautiful looking of the big cats… especially when one decides to welcome you to the lodge! Literally… after an unreal game drive at Mombo Camp, Kyle made a joke to our guide (Ona) that the only thing left to see was a leopard waiting for us at the lodge…. And as the words left his mouth, a young and confident male leopard appeared from the main lodge and walked out through the entrance where the vehicles pull up, and right past us.  I mean, you can't script this stuff! Check it out. 
Of course… one leopard sighting at the lodge is magical. But two sightings is personal, and we cannot help but think how lucky we are to witness these apparently "elusive" cats. On our last morning at Mombo Camp, the same leopard walked straight through the lodge during breakfast. No point for guessing who had the phone! There is always one on safari… Kyle! 
Avoiding Gorillas in Rwanda 
Volcanoes National Park, Rwanda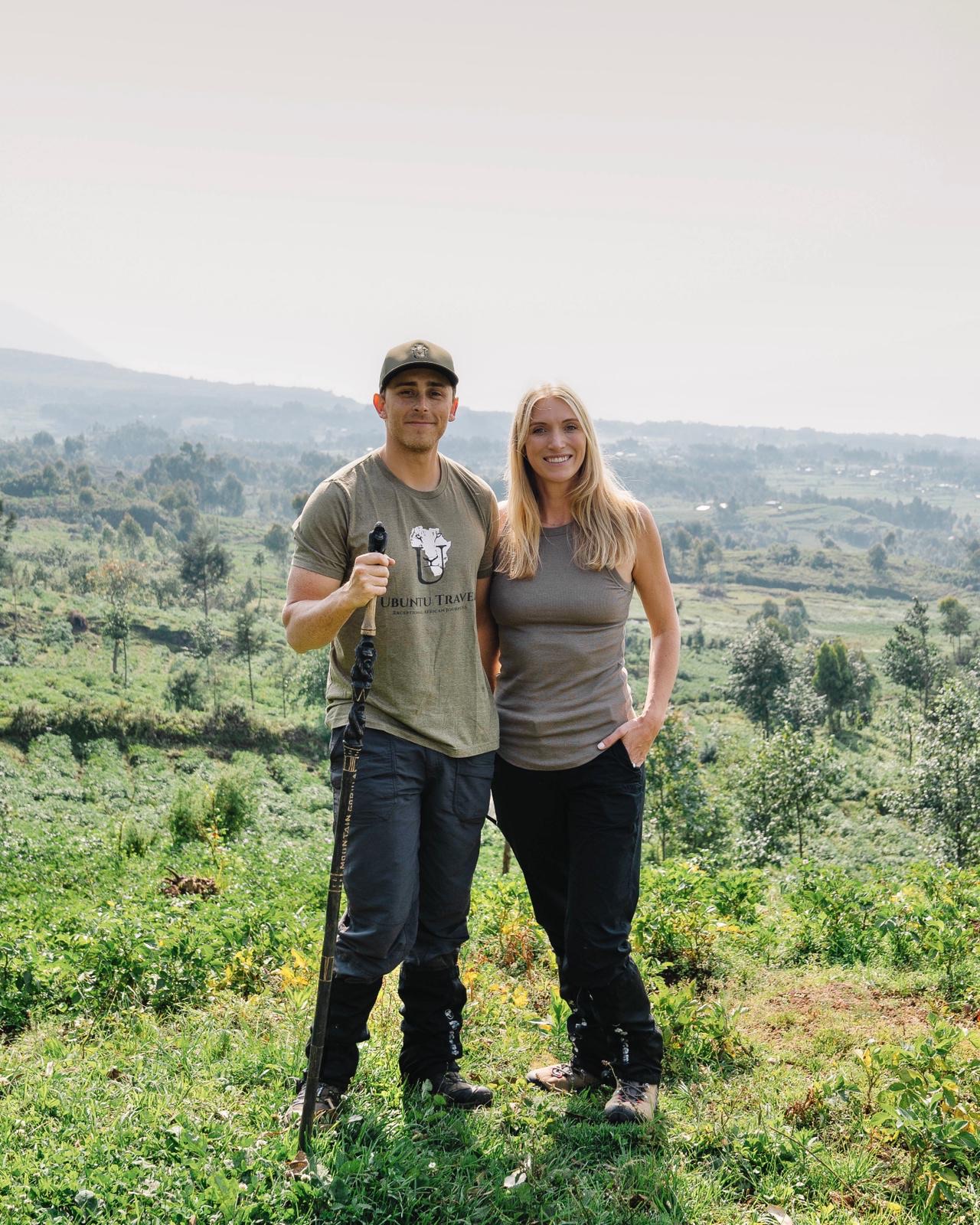 We have said it before, and will say it again. Gorilla trekking is a wild encounter that every safari enthusiast should do at least once. Witnessing these animals is a humbling and emotional experience, one that touches every person in a different and very personal way.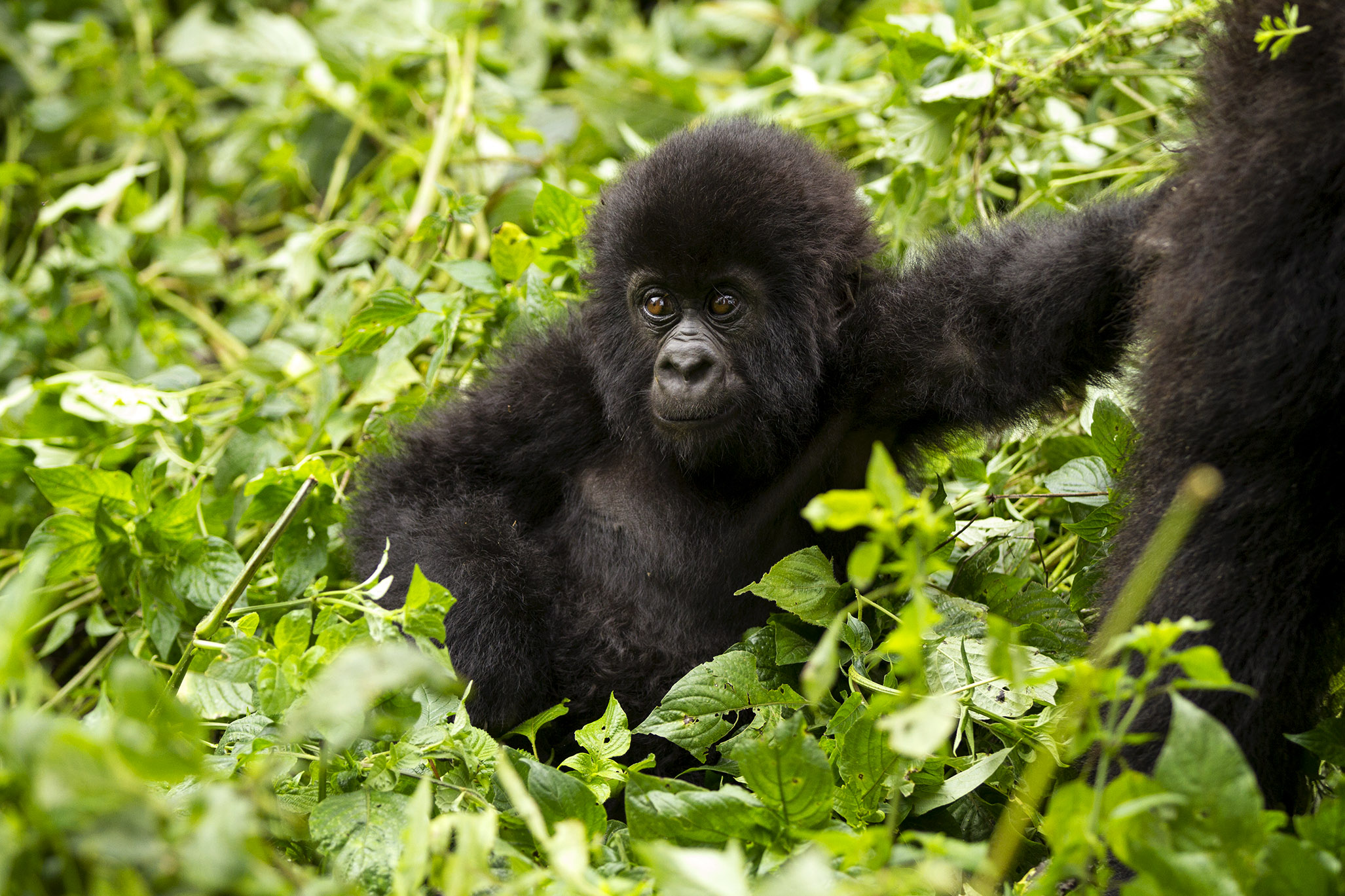 One of the reasons for this experience being such an incredible success, is due to the strict protocol you must follow. Before the trek your guide will orientate and explain the code of conduct to you. Friendly greeting grunts; slow movements; low voices; minimal eye contact AND a respectable distance is the utmost important. This is fine, until they move too! It's here where I found myself in a slightly awkward situation during our trek in the Volcanoes National Park, Rwanda, and had to make evasive action to adhere to the rules! Of course, Kyle was in position to video it all for us! 
Cheesy selfies (That make it on the wall) 
African Safaris, Everywhere   
Safaris are always about the moments! And although Kyle and I try our best, we are not great photographers, we leave that to our Marketing Manager. Instead… we have perfected the cheesy tourist selfie! They are simple, and yes one of us is always looking slightly awkward. But the trick is to print them and have them somewhere in your house or office! Trust us, you wont regret reliving these magical moments, and reminiscing on your life changing memories. We have hung some on our wall next to the stairs that lead to our office. Our hearts honestly swell when we take time to pause and look at them… We said it before, Africa is more than a destination,  it's a feeling! Come and discover it for yourselves! 
Perfecting the Sundowner
African Safaris, Everywhere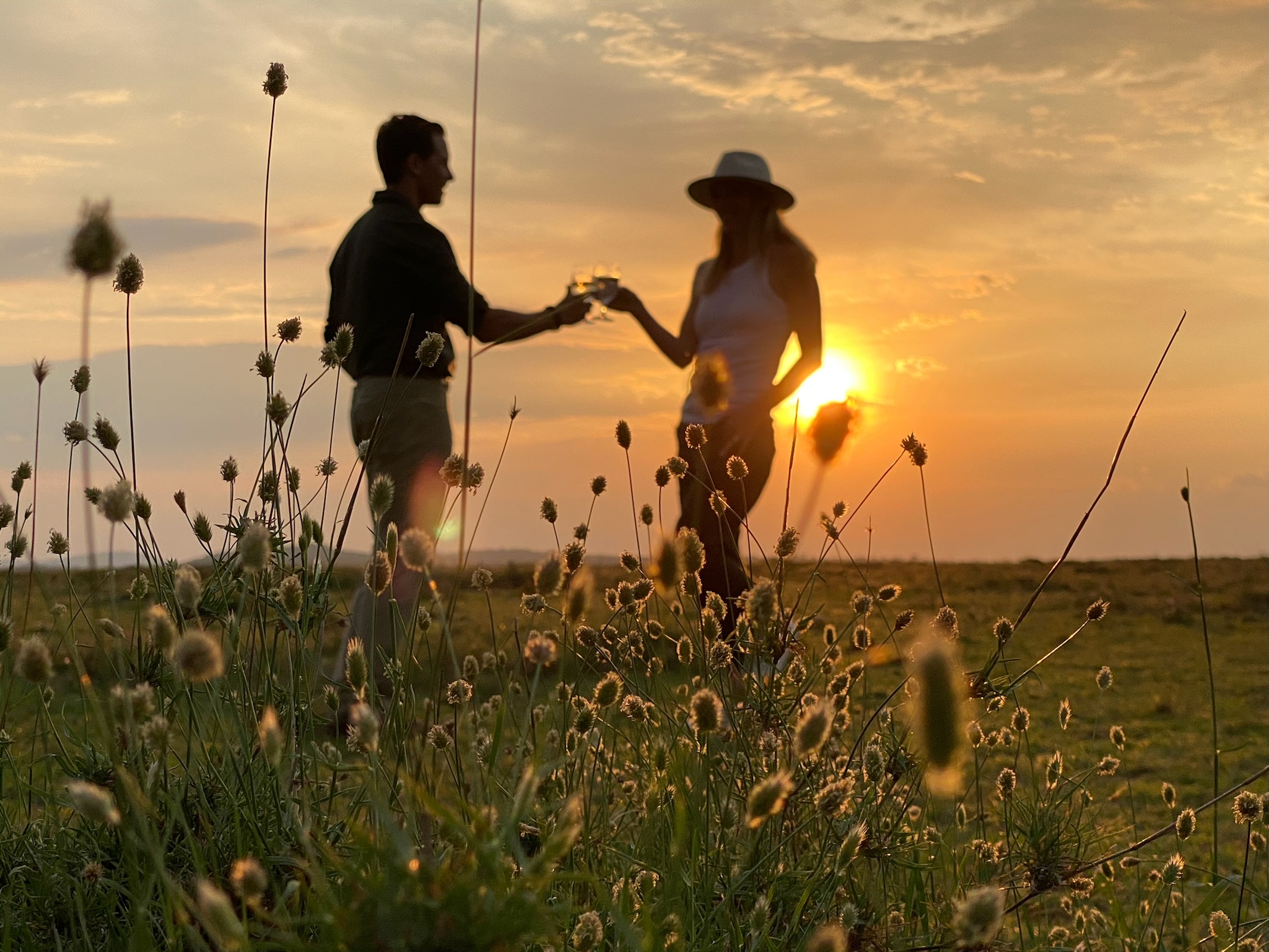 It goes without saying that the wildlife and being in the remote wilderness are the best parts of a safari, but after countless game drives, the sundowner truly is a highlight for us. That golden-hour time of day really is the most magical time of the day. The perfect time for reflection on a busy day, and a moment to appreciate where you are and what you've just witnessed. Do not underestimate the importance of watching the African sunset – it's different in so many ways. 
After years of experience, I can truly say that not all sundowners are 'created equal' and some lodge operators are doing it much better than others. Regardless of where you stay or go, one thing is for certain – always try the G&T. It may not be your cocktail of choice at home, but it is the iconic drink to sip with an African sunset in the background… and tastes so much better in the bush than it would on your couch at home.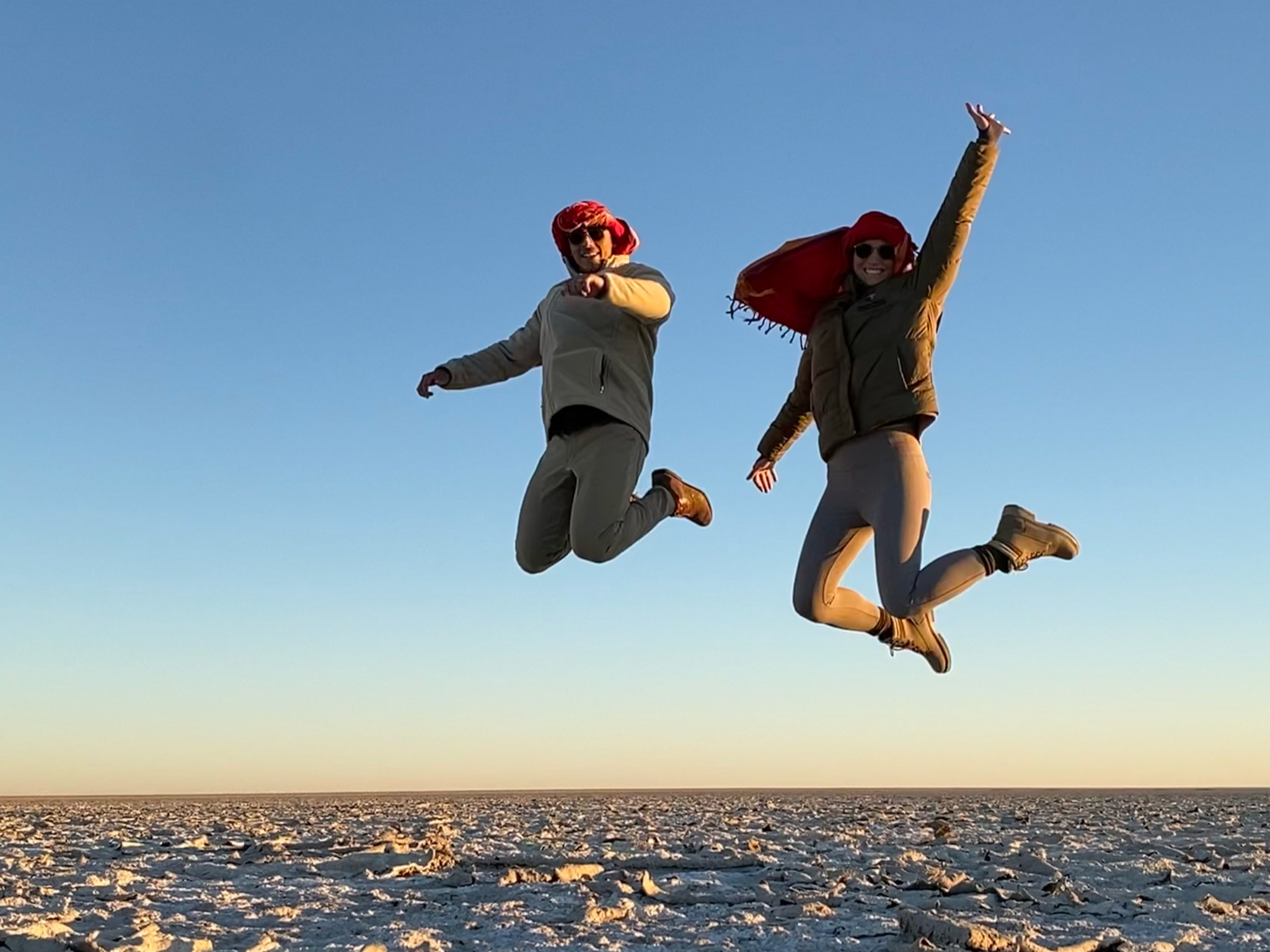 Are you ready for the trip of a lifetime?
If you're thinking of planning a trip, we're here to help! Our team of travel designers will create an itinerary just for you to create memories to last a lifetime and conquer your bucket list. Get in touch with us today to start planning your adventure in Africa.
Follow us on Instagram