East Africa Honeymoon
10-day  Suggested  Itinerary
Starting from $11,565 per person
First off – congratulations! This is such an exciting time, and we are so happy to help you design the perfect honeymoon safari! Our East Africa Honeymoon itinerary combines the most iconic safari destinations, with the more exclusive, luxurious and romantic safari lodges.    
Your honeymoon starts in the capital of Kenya, Nairobi. Here you can relax after your flight, and experience a unique wildlife encounter at the Daphne Sheldrick Elephant Orphanage or Giraffe Center. After a short flight, enjoy a classic safari in a remote corner of the Masai Mara. Think hot air balloons floating over herds of elephants; champagne breakfasts; romantic candlelight dinners while lion prides serenade the night sky!
You then head south into Tanzania to follow the Great Wildebeest Migration, under a canvas of luxury, for three days. Arguably – one of the greatest shows on earth awaits you! Before popping (more) bubbly at the theatrical, glamorous, and romantic Ngorongoro Crater Lodge.
10 Days, 9 Nights
Best for: COUPLES, ADVENTURE, CLASSIC SAFARI, GREAT MIGRATION, ROMANCE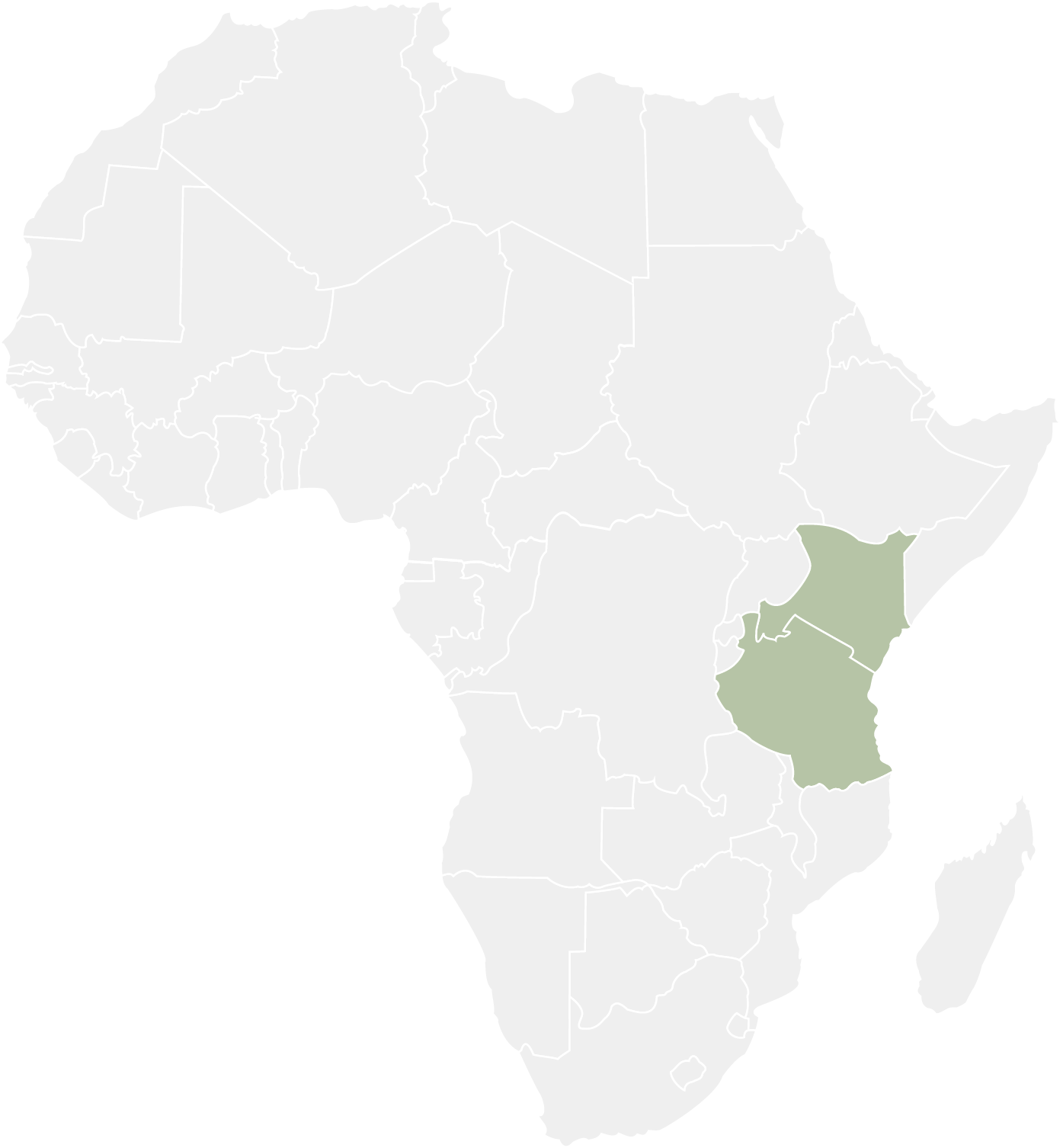 The Ubuntu Travel Difference

Personalized Itineraries
Attention to detail from start to finish

Conservation Promise
Travel with a purpose

Experts in Africa
Our team of travel experts know Africa
Incredible Big Five game viewing across multiple national parks

Unique and heart-warming wildlife encounters 

Visit the famous Ngorongoro Crater, i.e. "the garden of eden" 

Hike the Olmoti Crater accompanied by an experienced Maasai guide 

View the Great Wildebeest Migration  

Glide over the Masai Mara or Serengeti in a hot air balloon
All tours and activities as specified by itinerary

All ground transfers with private driver & guide

All inter-Africa flights as specified by itinerary

All accommodations (fully inclusive)

Full support from the Ubuntu Travel team

 during and after your trip

Expert safari guiding throughout your trip
What will you experience?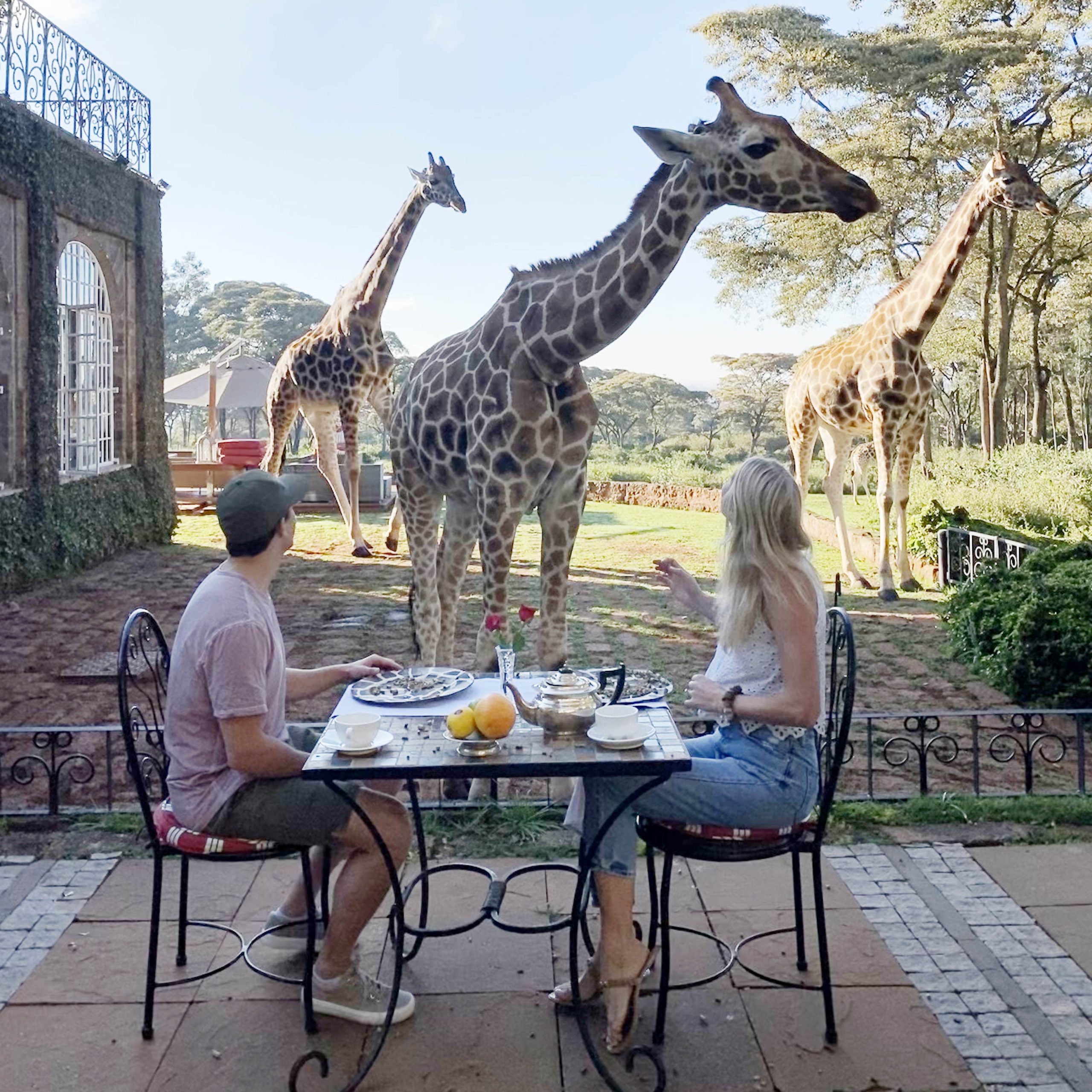 Nairobi
---
Arriving in Kenya's capital marks the start of your adventure. While it is just a one-night stopover in Nairobi, this is a great opportunity to shake off the jet lag.
Enjoy unique wildlife encounters at both the Daphne Sheldrick Elephant Orphanage or at the famous Giraffe Center. Both experiences are heart-warming, providing you with an opportunity to get up close to these iconic species. And to learn from the dedicated staff who work to protect them and other vulnerable animals.
Co-founders of Ubuntu Travel, Kyle and Leah, will always recommend you try and stay at Giraffe Manor, as it is one of their personal favorites.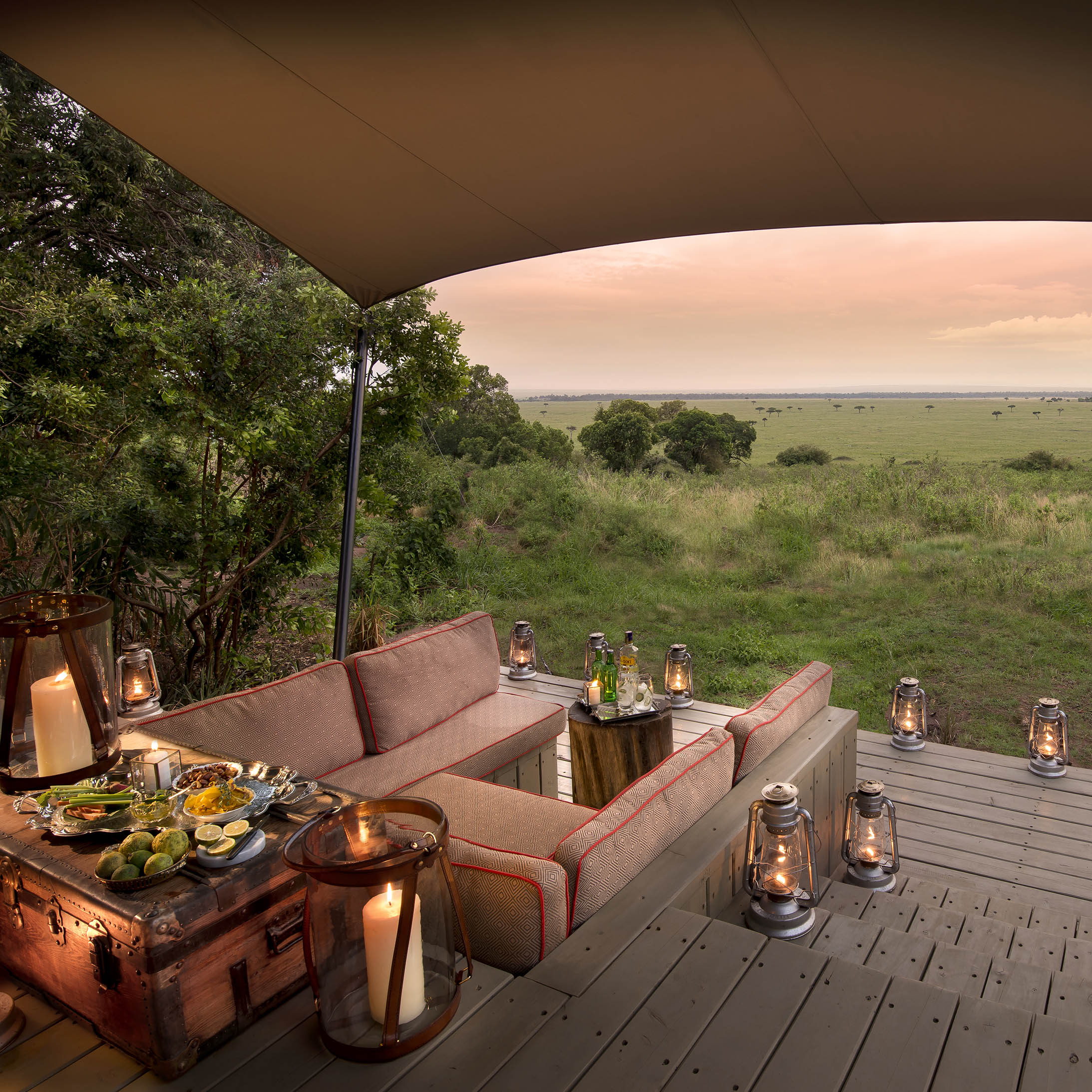 Masai Mara
---
Arguably Kenya's most famous National Park, the Masai Mara is your classic Big Five safari destination. With exceptional year-round wildlife viewing and breathtaking open grassy plains, this is the perfect place to start your honeymoon safari!
Wake-up before sunrise and float over the Masai Mara on a hot air balloon, before enjoying a champagne breakfast. We are celebrating after-all!
During the months between July to October, witness the Great Migration crossings, whereby an estimated 2 million wildebeest and zebra migrate into the Masai Mara from the Serengeti National Park.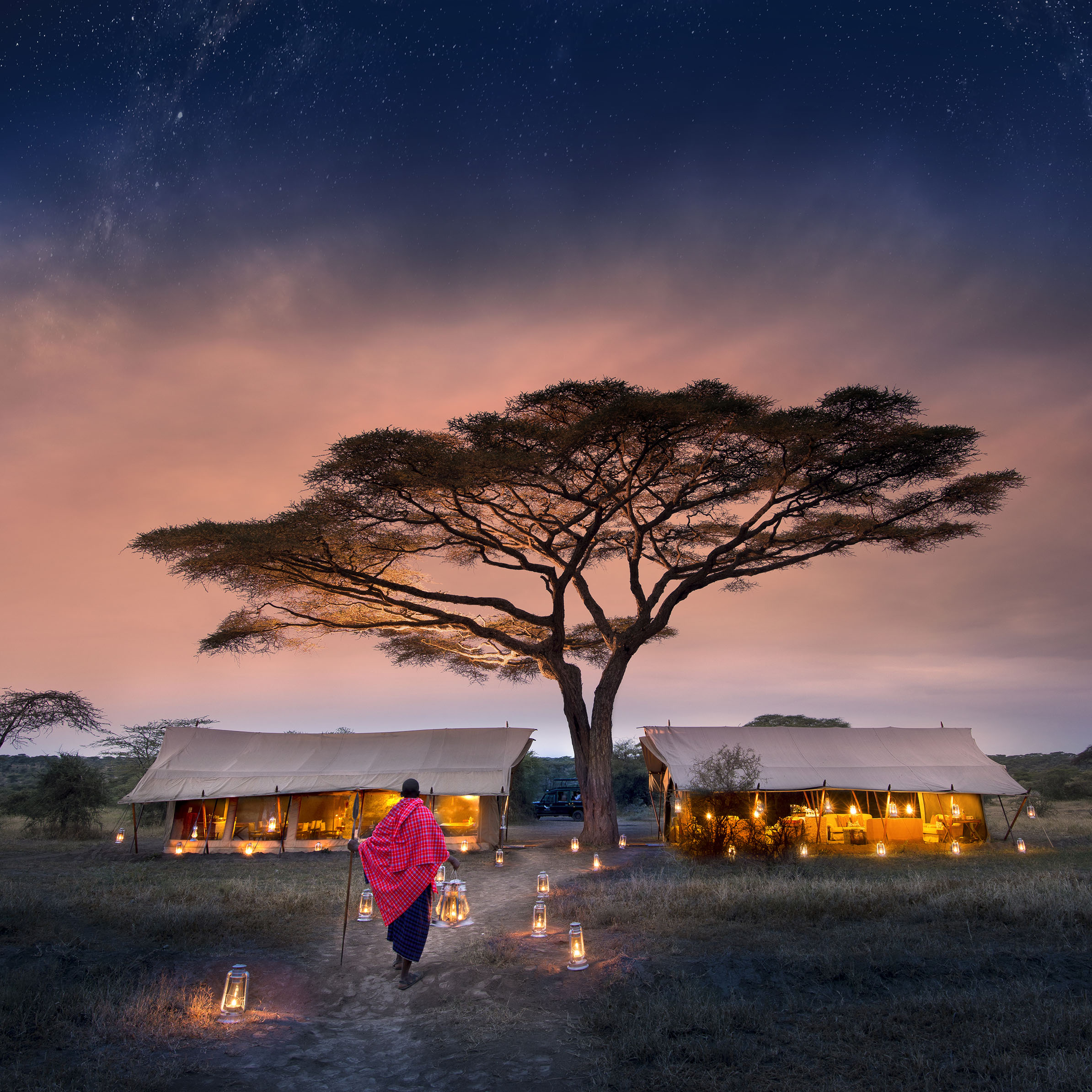 Serengeti National Park
---
You will fall in love with these luxurious tented camp! These canvas camps move multiple times a year to anticipate the Great Wildebeest Migration movements, positioning you perfectly to witness the largest terrestrial mammal migration in the world.
Often misunderstood, the Great Wildebeest Migration is a year-round cycle, where an estimated 1,5 million wildebeest, 400 000 zebra, 300 000 Grant's and Thompson's gazelles, and 12 000 eland migrate in search of green grazing pastures!
This can only be described as natural luxury at it's finest!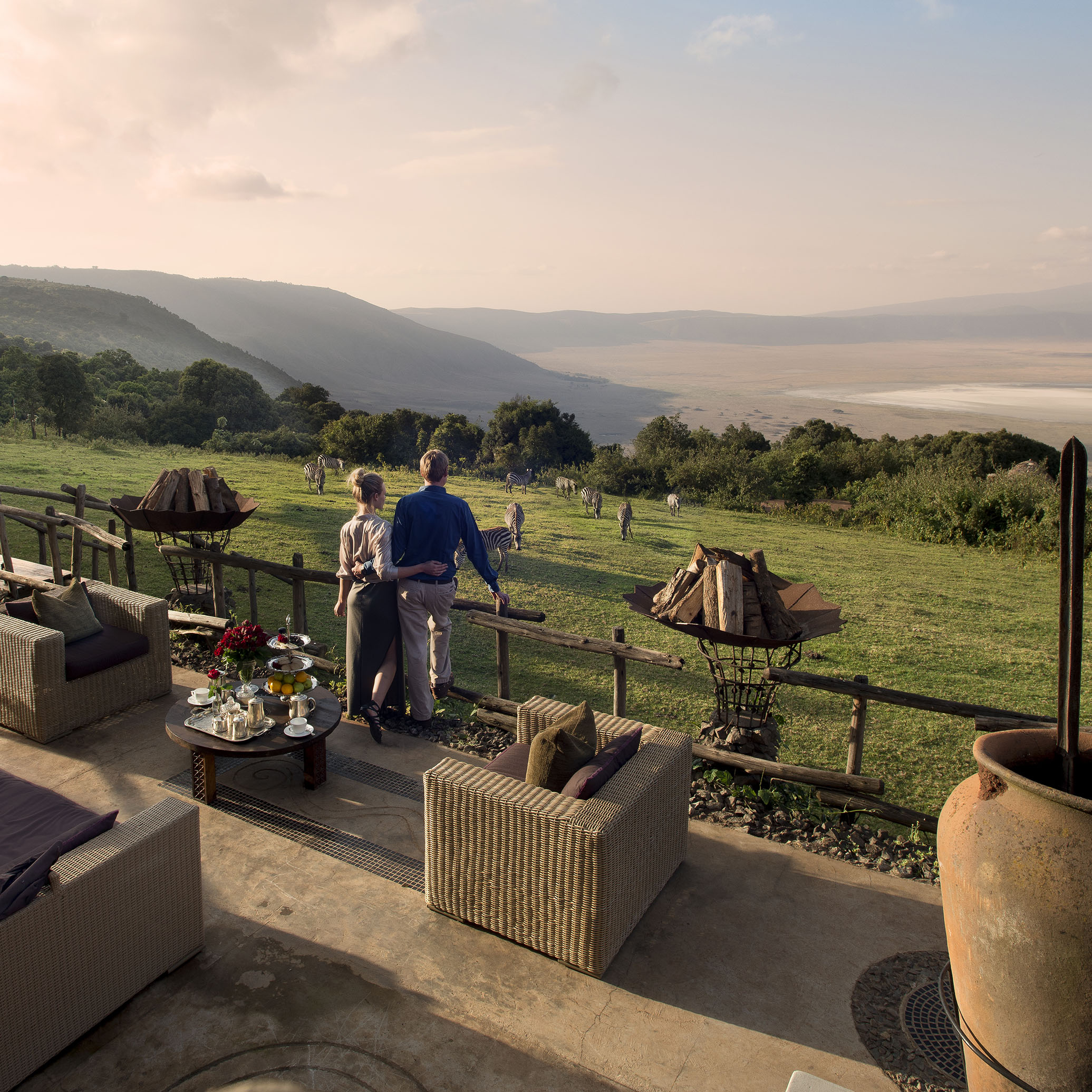 Ngorongoro Crater Lodge
---
We are going to say it - this is the most romantic lodge in Tanzania! Situated on the rim of an ancient caldera, no honeymoon would be complete without staying at andBeyond's theatrical Ngorongoro Crater Lodge. Just wait for the bubble bath… with champagne of course.
When exploring the crater floor, expect to see resident prides, hyena clans, large elephants and even the endangered black rhino. The birdlife is also incredible with pelicans and flamingos congregating around Magadi Lake.
For the adventurous, a scenic Olmoti or Empakai Crater walk is a must!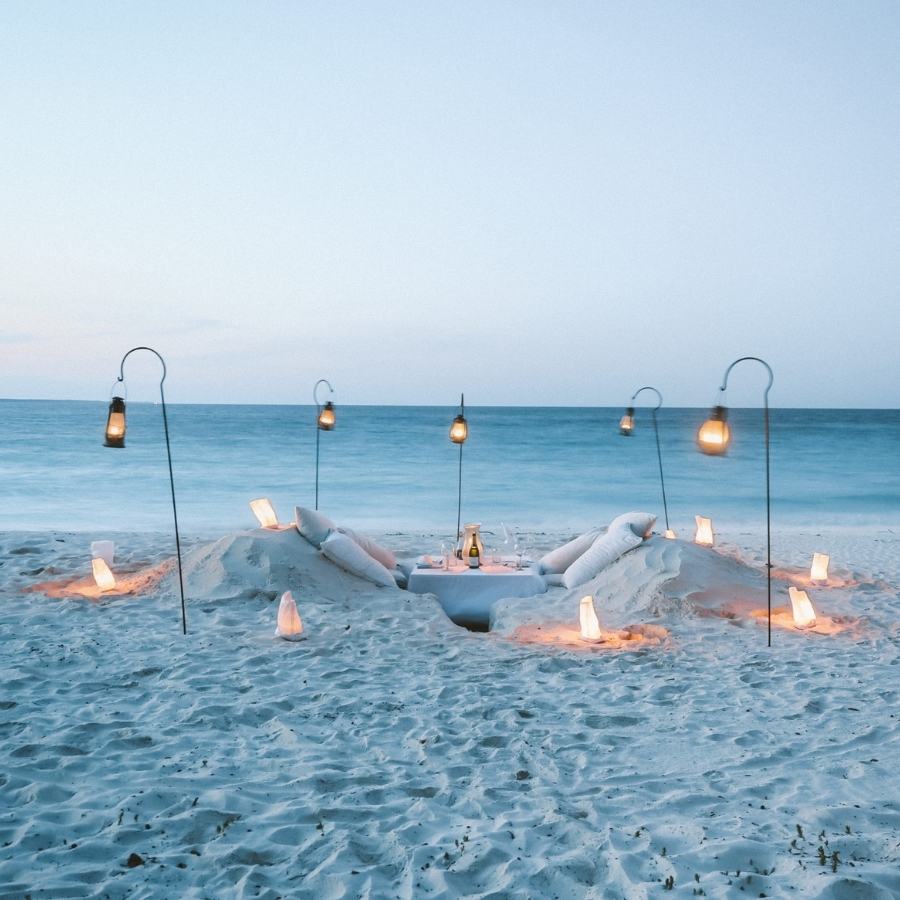 Zanzibar
---
When you need a holiday after your holiday, you simply add Zanzibar to the tail end of your safari. Zanzibar is an island with a lot of depth and history, having long attracted seafarers, traders and merchants to its iconic shoreline. Set in the Indian Ocean, Zanzibar is an archipelago of different islands that each offer something unique.
Zanzibar is a place where time has no meaning and island life truly takes over.
Reach out and let's start talking. We'll listen and begin to tailor an experiential, private, luxury vacation based on exactly how you want to experience Africa. From adventure to relaxation — and everything in between — let us handle every detail of your unforgettable journey.
More Itineraries in Africa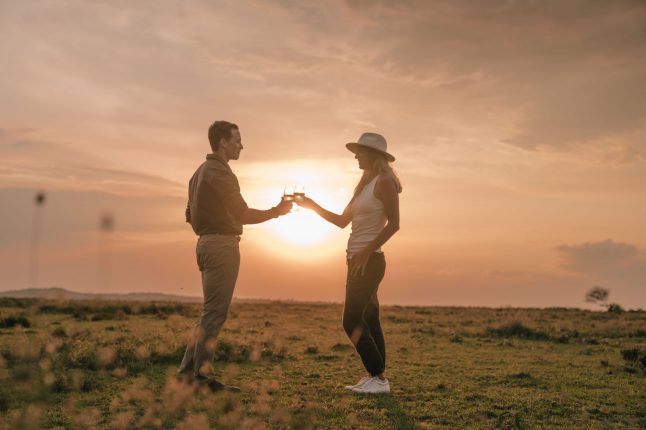 Fancy a honeymoon in the most romantic locations around Southern Africa? We've got just the itinerary planned for you! Our Southern Africa Honeymoon itinerary will take you from Cape Town to Timbavati, onwards to Zimbabwe and finally finishing in whimsical Mozambique. Expect nothing but the best for this once in a lifetime trip.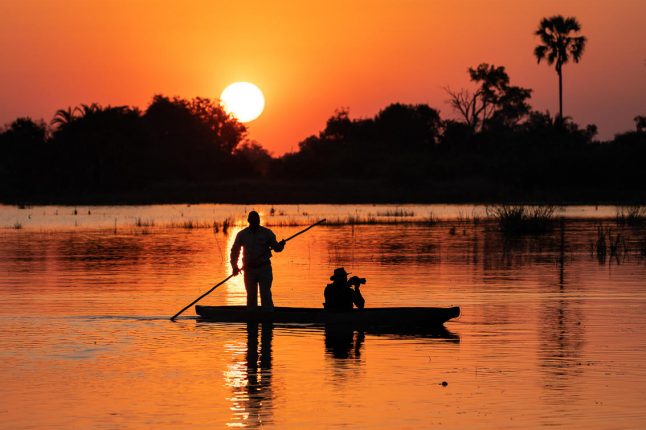 In this epic 14-day itinerary we'll introduce you to the best of Botswana and Zambia. After a luxurious stay at Victoria Falls, you will be whisked away to experience the most authentic safari destination; Botswana, where the wildlife roam free.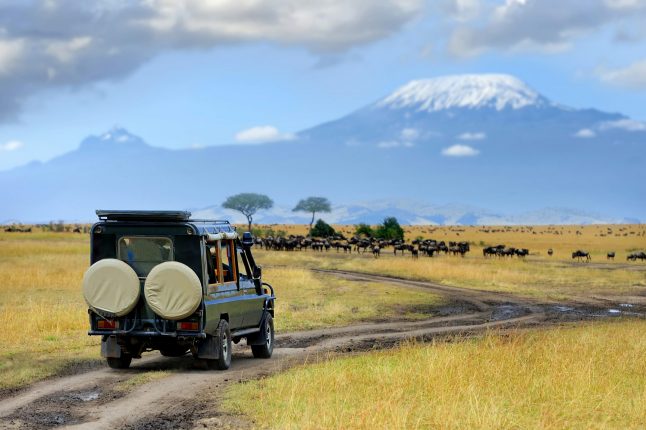 This all-inclusive Kenya itinerary will take you to all the best destinations within this East African jewel. Traversing six of the best conservancies and National Parks within Kenya, you will spend 15 days immersed in all this country has to offer. Prepare to be swept away!