Written by: Sean Messham 
Let's stay focused, here are 6 things to consider when purchasing a pair of Swarovski Optik binoculars for your next African safari!
Do I need Binoculars on Safari?
This is an obvious place to start, and to be clear on the point. Yes you do! As a previous guide, I was astounded by how so many guests would spend a lot of time and money getting themselves to Africa, and then not have the tools to view the animals and wilderness areas that they have come to see! As a result, I would keep an old pair on the vehicle for my guests to share, not ideal, but it helped them get closer to the details that, quite naturally, their eyes couldn't.
And yes, even if you are not a keen birder! Believe me, the quality of your safari experience will quite literally be magnified by having your own personal pair at hand. Scan over my '7 Reasons to have Binoculars on Safari', for a little more clarity! 
Quick Recap:
Yes you do! 
Not just for birding – why not get 8 or 10 times closer! 
You might not get them at the lodge 
Big Five Game Viewing 
Read more: 7 Reasons to have Binoculars on Safari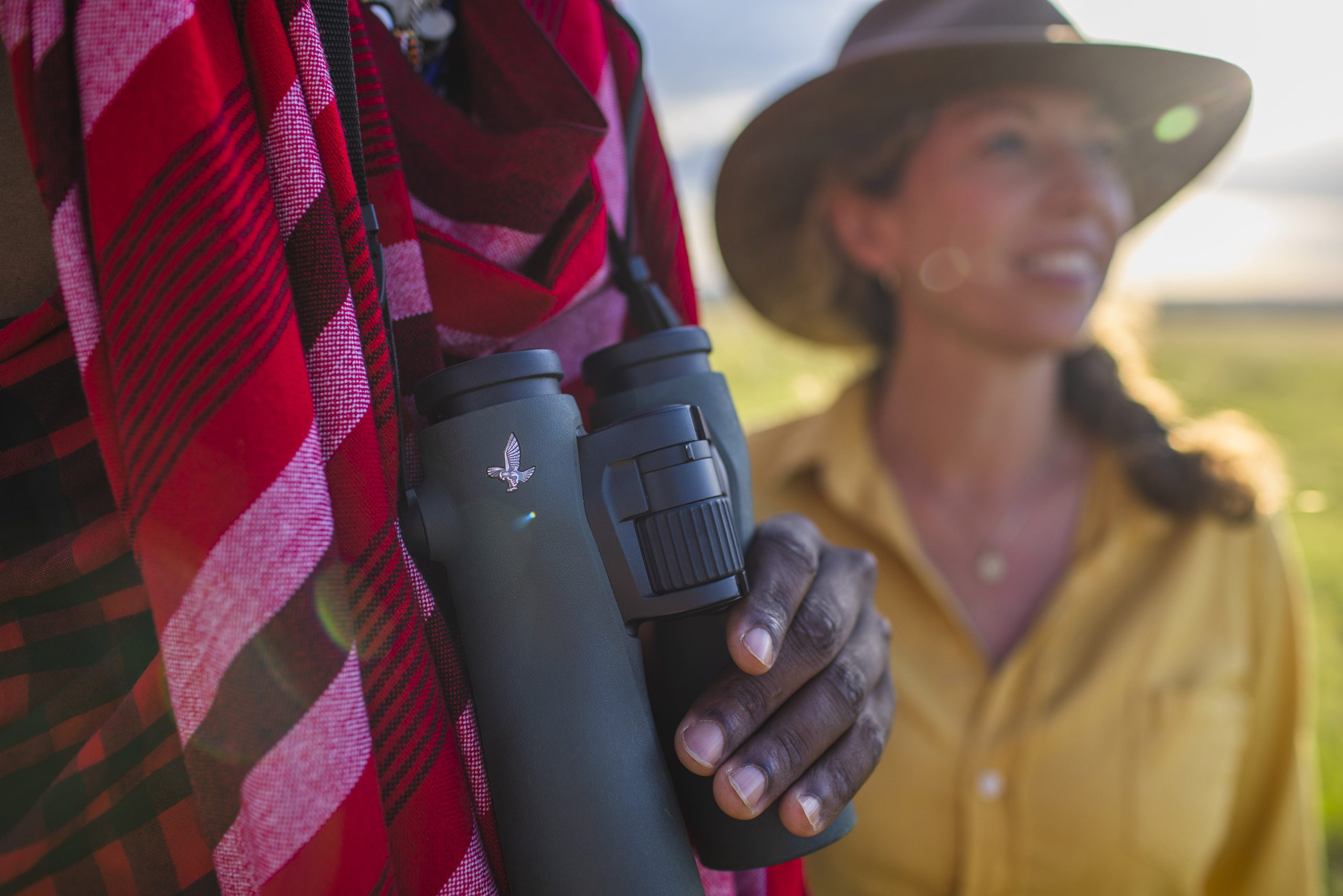 The Technical Stuff
Magnification: how close do you want to get 
Magnification is the factor by which an object appears closer than it actually is. When looking at the specs, the number in front of the 'X' specifies the magnification. Therefore if it says  '8X' it means the binoculars have 8 times the magnification.
The decision between 8X or 10X is a personal preference. However, 10X generally means your Field of View can be compromised and hand shake becomes a factor. So be honest with yourself, if you are of a more mature age and suffer with your hands shaking, the 8X magnifications might be better, as it gives you a better Field of View for spotting and less shake while viewing the details. 
I personally enjoy scanning open areas and spotting animals from a distance, so I have an 8X magnification, as it gives me a wide Field of View, and also allows light into the optics for more clarity at dawn and dusk. 
If you are a birder, the 10X would likely be perfect for you! As you will just be closer! 
Field of View: how large the panoramic image is through the optics
Describes how large the whole image is while looking through the binoculars. In general, the higher the magnification, the smaller the Field of View will be, as you are closer to the object you have focused on.
 In my opinion, if you are a casual observer, a large field of view is best. As this will allow you to quickly spot what the guide is speaking too, and focus on smaller objects like birds or perhaps a cheetah running in the distance! 
I will let Swarovski Optik explain the math –  "the size of the field of view is usually specified in meters at a range of 1,000 meters (3280 ft). Through binoculars with a field of view of 150/1000 m, the viewer will therefore see a 150 meter (492 ft) wide circular image at a range of 1,000 meters (3280 ft)". 

Objective Lens Diameter: how much light your binoculars let in
This speaks to how much light is let into the binoculars. The number behind the 'X' specifies the Object Lens Diameter. Think of it like the pupil of your eye, or if you're a photographer, the aperture of your camera.  The higher the Object Lens Diameter (number behind the X), the more light the lens can capture, therefore the lighter the image. 
Perhaps strangely, your Swarovski Optik binoculars have the technology to see better in low light than your eyes! So it's important to consider for early morning and late evening game drives! Imagine spotting that leopard just as the sunsets, but being able to see it just a bit lighter… a game changer for that once-in-a-lifetime experience! Or, if your guide is using a red light on a nocturnal animal, you can view it with greater clarity through your Swarovskis!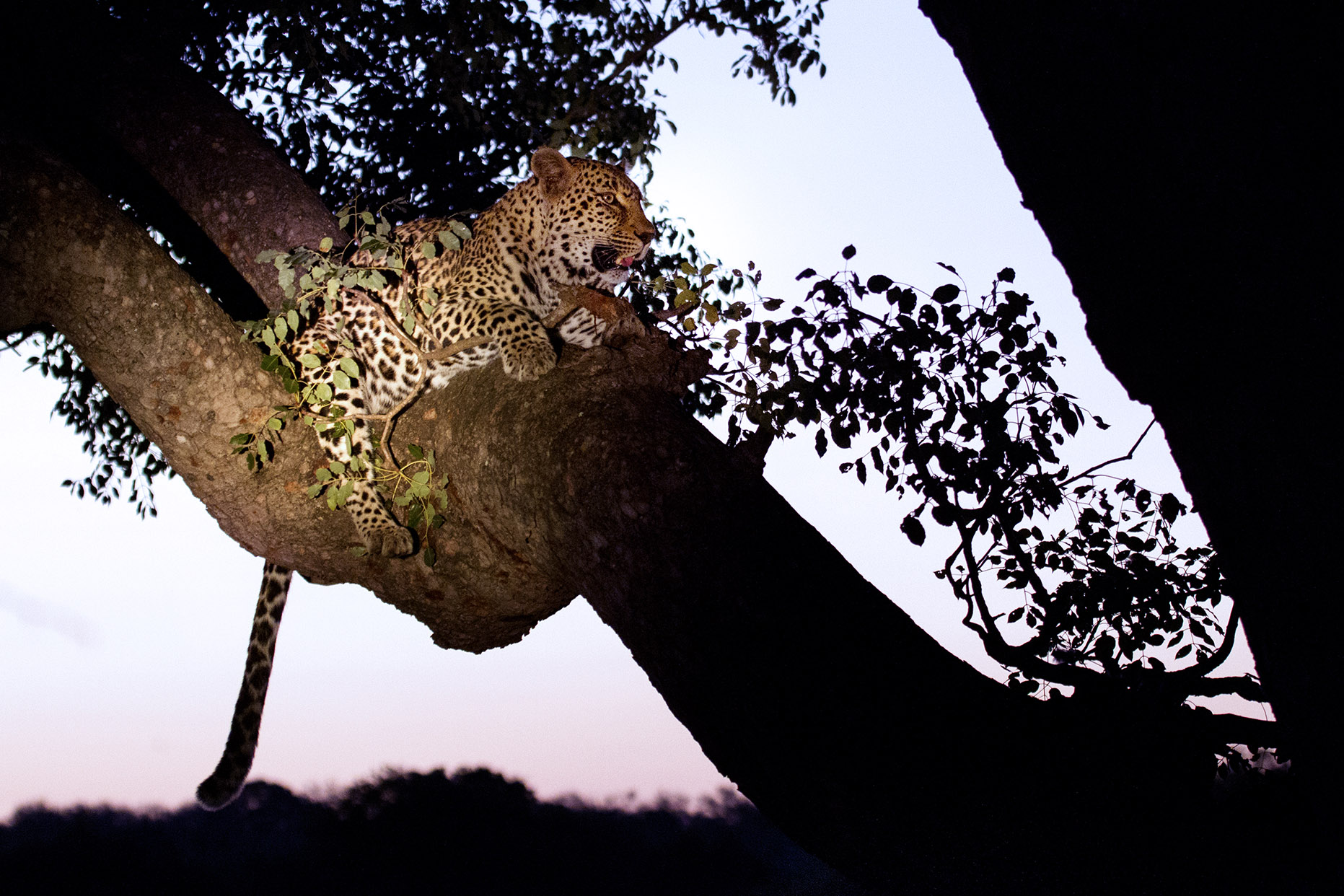 Shortest Focusing Distance: how close you can be to focus on something 
This simply pertains to how close an object can be for you to see it clearly through your Swarovski Optik binoculars. For example: The shortest focusing distance for NL Pures starts at 2 meters. 
Although while on game drive, this shouldn't be a factor to consider, as you won't be using your binoculars as a lion or leopard walks past the vehicle. It is something to remember for when you're on a walking safari and looking at dung beetles, termites at a mound or even a snake moving through the trees… of course, from a safe distance! 
Please note: it's important to consider this does not take into consideration any visual impairments you might have. 
Quick Recap:
Magnification – see things 8 or 10 times closer! 

Field of View 

How much light your binoculars lets in

Shortest focusing distance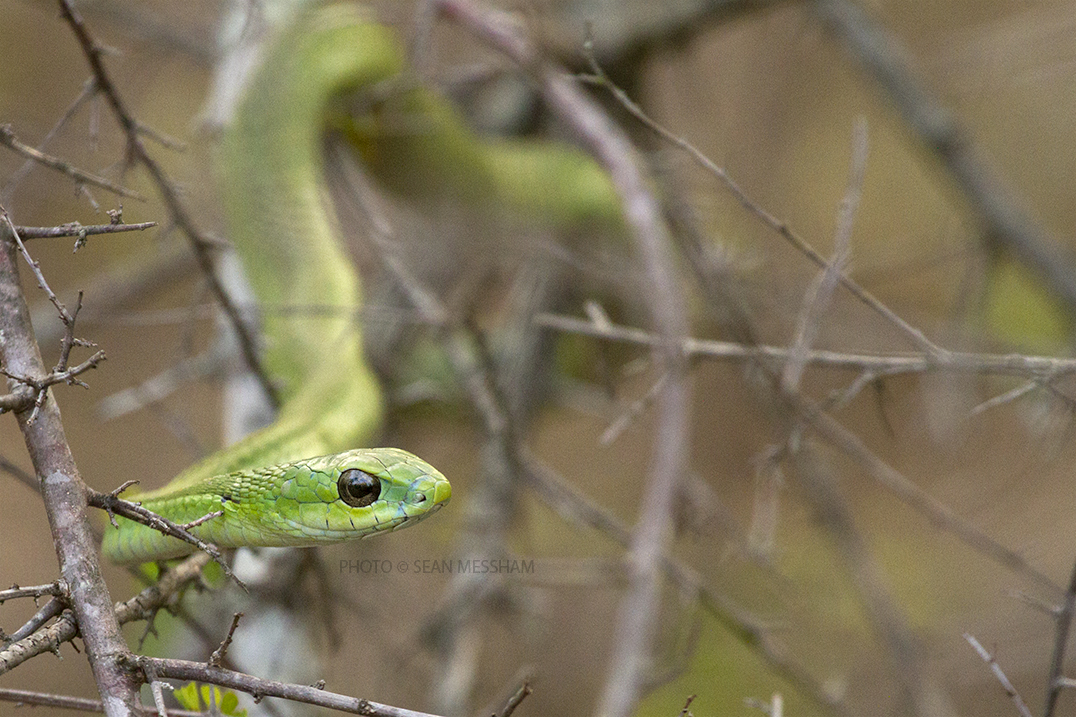 Weight and Size
This is important, as I would suggest having them with you at all times, even on your carry-on while flying to Africa. This will ensure that they don't get lost or damaged while in transit. In addition, depending on where you are going in Africa, there might be luggage restrictions on certain inter-Africa flights. If I have raised a concern here, check out Leah's "Safari Packing Guide". 
Either way, although they are important, you don't want them taking up too much space. For me, the larger NL Pures are of such quality, I would happily make space for them! But the CL Companion (8×30) are elegant and light, making them the perfect safari companion.
Quick Recap:
Keep them with you! 

How much is in your carry-on luggage?

Weight around your neck (shoulder strap alternative)

Fit into small safari game drive bag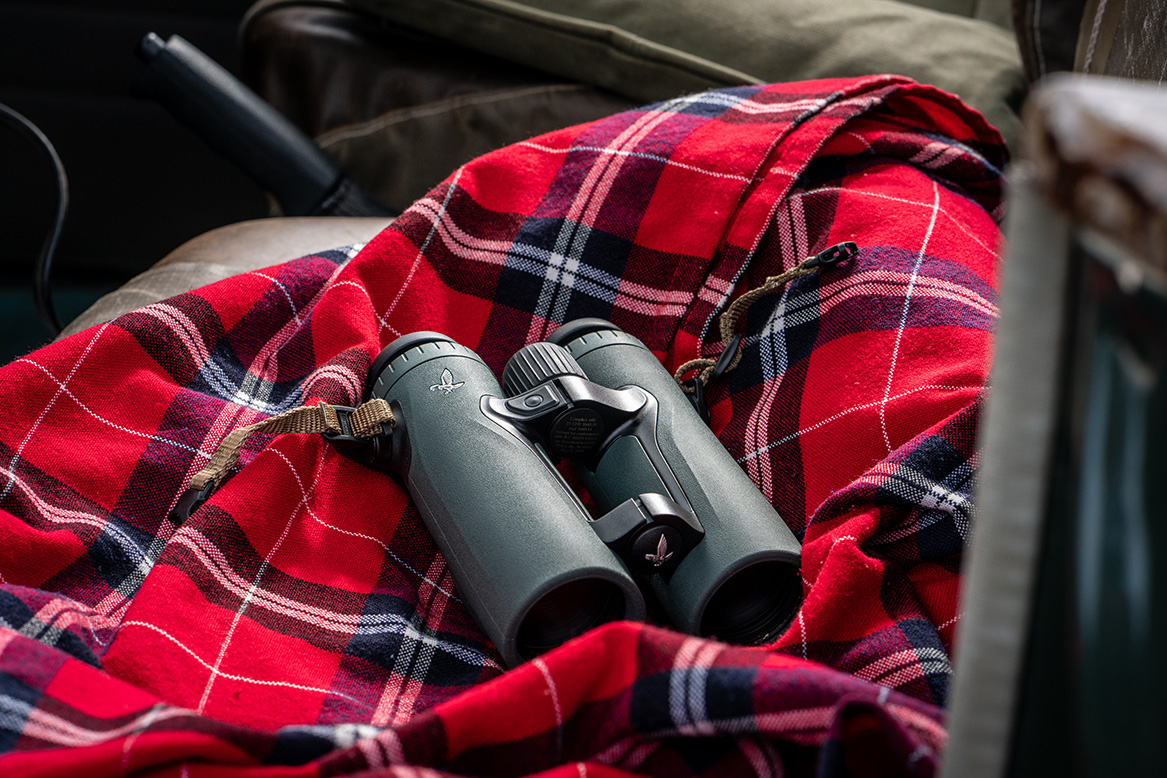 How much to spend?
I would argue that it's better to see this slightly differently. How much are you willing to invest in your safari experience? You are going, you will be there soon, give yourself the chance to see it all closer, with more clarity and details than you can imagine! 
Everyone will have a different amount in mind, and with different priorities. For example, if you are a photographer, it might be less due to you buying specialized camera equipment. Look at the budget of your trip, and then work out in comparison to how much your safari will cost. If you're a couple, you might not each need a pair, and perhaps sharing a pair on safari is the best option! Especially if one is taking images or video, the other can enjoy the details. Speak to our Travel Specialists, Leah and Jenna about it, and they will help you make the best decision!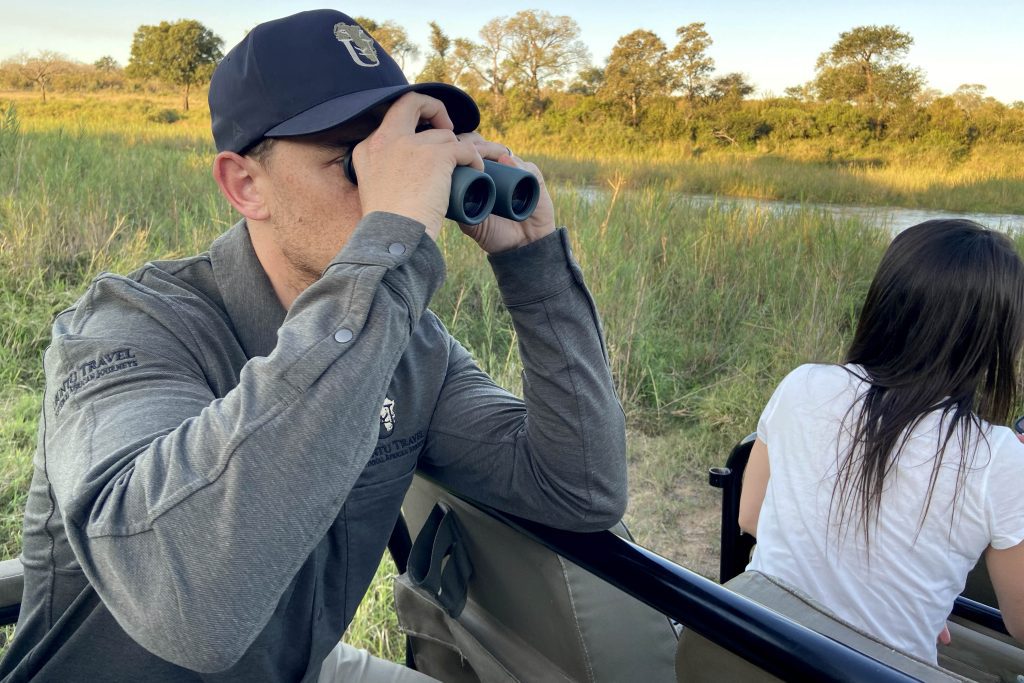 Above Image: Co-founder, Kyle Green, enjoying the CL Companions in a lion sighting on the banks of the Sand River, Sabi Sand Game Reserve, South Africa. 
Let's be transparent, it is an investment for sure! Swarovski Optik is of the highest quality, with crystal clear clarity and superior optiks technology. CL Pockets start at $950 with the CL Companions coming in at $1,443. The NL Pures are of a special stature and superior quality at around $3,000. But they also have a lifetime guarantee, so once you fall in love with safaris, you can use them on the next one. And the next…
I personally believe in the CL Companions and used them in my last trip to andBeyond Tengile River Lodge in the Sabi Sand Game Reserve, South Africa. Look out for our next blog, "A Morning of Leopards". 
Quick Recap:
We recommend quality for a quality experience 

You will use them on other adventures 

Think of them as an investment on your safari experience 

Put it into relation to your trip spend
Won't they have them at the lodge?
The short answer is no, this can't be guaranteed. Some lodge operations will be able to provide binoculars for each couple while on the safari vehicle to share. Leah and Jenna will welcomingly tell you which lodges those are, and guide you into what is the best decision for you. Other lodges will provide an option for you to rent them out for an additional fee, but we again cannot guarantee the brand, model, quality or condition of them. 
Quick Recap:
Not all lodges will have binoculars for you to use 

Some will have, but you will likely have to share 

Renting them is an option at some lodges – but quality isn't guaranteed
Image Below: Imagine having your own pair of binoculars and scanning the river flowing past your suite, and seeing a male lion stalking an old male buffalo wallowing in the water… You wouldn't want to miss out on this potentially happening to you!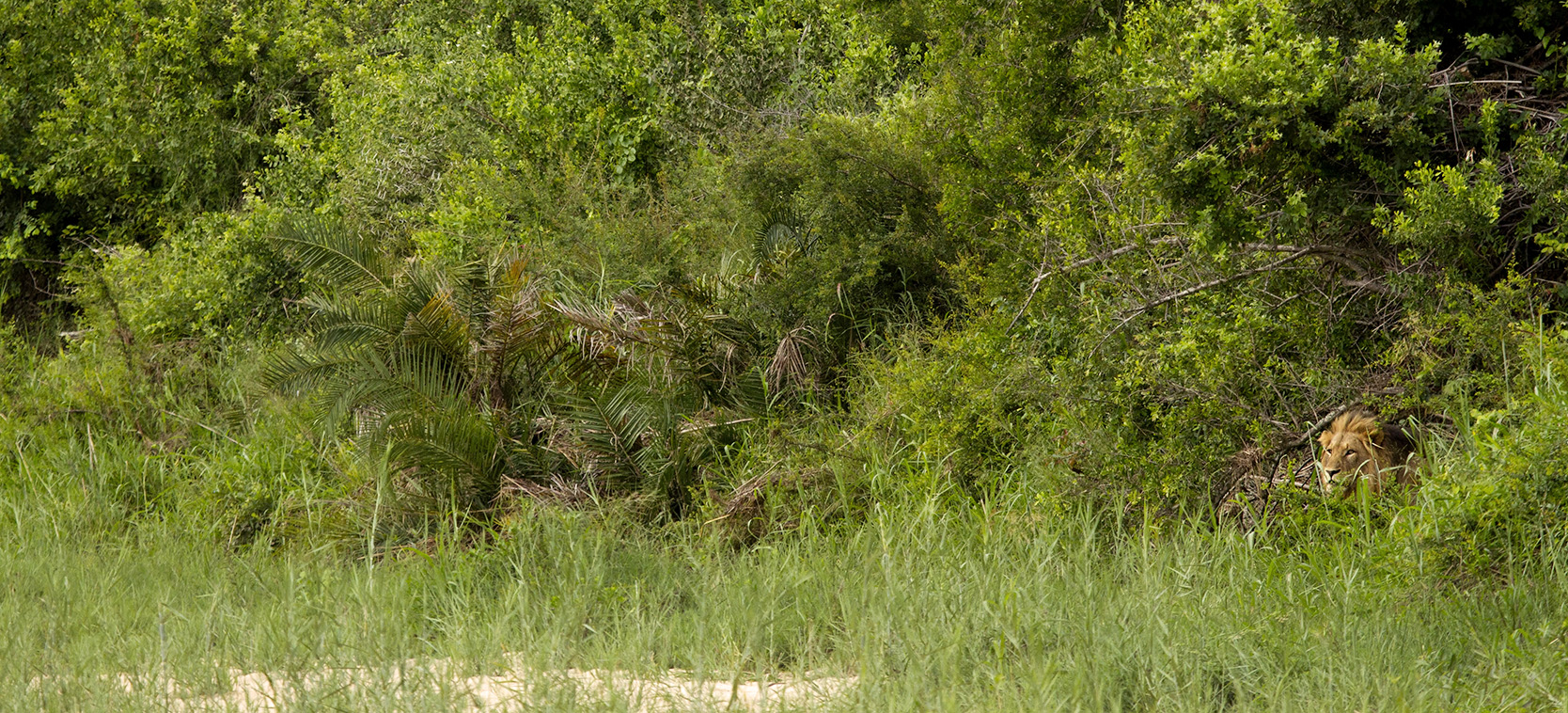 Get them before you leave! 
To make things a little easier, you can now order a pair of Swarovski Optik binoculars with us, and we will organize them to be delivered to your door before your departure!  Get used to them, adjust them to your needs and practice. Practice. Practice. 
My heart used to break when I saw people miss out on such wild events, because they didn't know how to use binoculars. You don't want to be fiddling and working out your binoculars while a leopard is stalking through the grass, or a crocodile is moving towards a wildebeest during a crossing! As guides say,  practice "getting eyes on them". It's a game changer! 
Quick Recap:
Get used to them and practice "getting eyes" onto subjects

Adjust the focal lens and practice 

You don't want to see your first leopard and be messing around with how they work! Practice. Practice. Practice!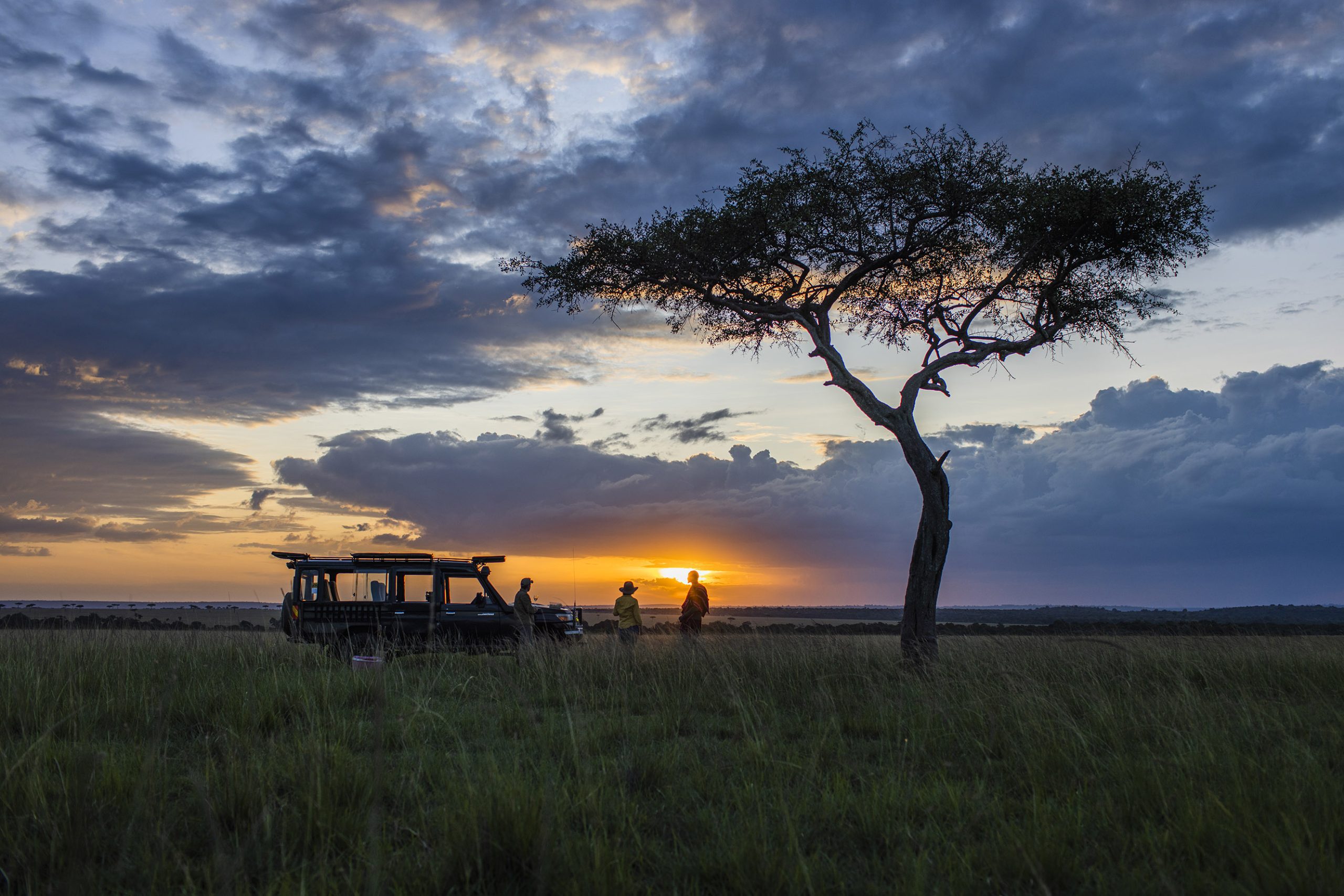 In short, animals or nature won't wait for you to "gather yourself" or allow everyone to have an equal opportunity to view something miraculous. Imagine witnessing a glimpse of a leopard cub hiding; the slurping details as a rhino drinks; the eyelashes of an elephant or the specs of the Great Migration on the horizon! 
My argument, allow yourself to bring nature even closer to you! You have come this far! 
Discover our new 'Get Closer to Nature' page and scroll down to the Swarovski Optik binoculars, you can explore the options and speak to Leah or Jenna organizing you a pair! There's also two great 'Swarovski Optik Inspired itineraries' that include a pair of binoculars to scan over if you are looking for a more adventurous safari!
Can you see the leopard cub hiding in the image below… imagine if you missed this…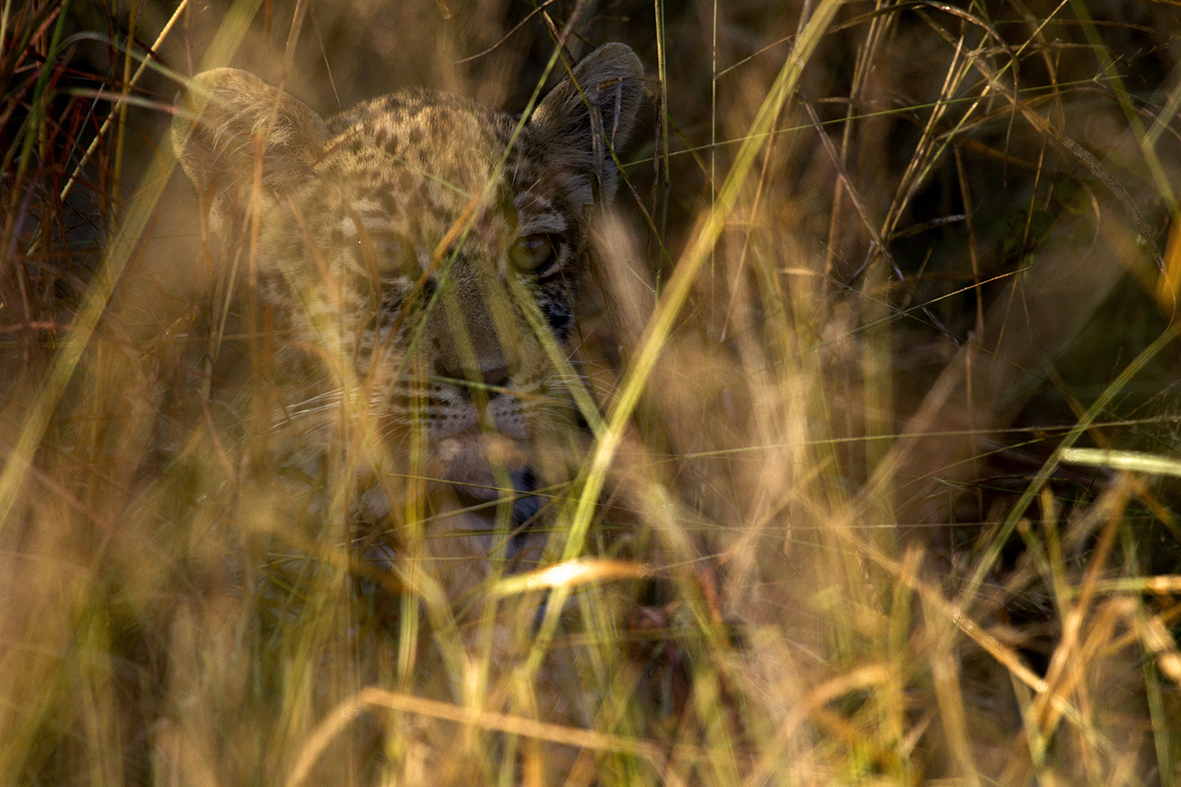 Are you ready for the trip of a lifetime?
If you're thinking of planning a trip, we're here to help! Our team of travel designers will create an itinerary just for you to create memories to last a lifetime and conquer your bucket list. Get in touch with us today to start planning your adventure in Africa.
Follow us on Instagram