Your complete safari packing guide
As travel restrictions begin to lift and lodge life returns in Africa, Kyle and I are excited about our upcoming adventure in the bush! And what better way to prepare than to share with you all my safari packing guide. This week we are headed to Kenya, Rwanda, and Tanzania for some incredible wildlife viewing and to cross a few things off our own personal bucket lists. The last time Kyle and I were in Africa together, we learned that we were expecting our daughter, Charlie Mara, so this trip will bring back wonderful memories but thankfully not the morning sickness!
As I zip closed my luggage, I would like to share how I plan for two weeks in Africa and what you can always find in my suitcase for safari.
*Side note: I typically pack WELL in advance, so it's safe to say that having a 9-month old around the house has changed up my typical packing practices!
Travel Documents
When traveling internationally, you won't get far without valid passports, visas and immunization records handy. Whenever possible, we encourage Ubuntu Travelers to go online and apply for visas in advance to make the arrival process smoother (and quicker). Additionally, I like keeping copies of our passports saved digitally and hard copies in our luggage, just in case!
Luggage
Depending on where you're visiting, some inter-Africa flights may have restrictions on the weight and type of bag you can travel with. For example, the safari bush planes throughout Kenya and Tanzania have stricter weight limits (no more than or 33 lbs to 44lbs per traveler – depending on the airline requirements) and require the use of soft-sided bags in order to make sure all luggage fits in the designated space below these smaller aircraft. Some of our favorite brands include Thule, Patagonia and REI, and we have found that the 110L to 130L in size is ideal. Just be sure that you're meeting the airline requirements, and we can advise on those specifics once you know what your itinerary routing looks like.
During educational trips, like this one, we are typically jumping from lodge to lodge and don't have much time to unpack at each property. This allows us to maximize our time so that we can familiarize ourselves with all of the fantastic new places to visit across the continent. While living out of my suitcase, I love using mesh packing cubes to stay organized!

Know What's Included
The way I pack today is vastly different from my first safari adventure years ago. I unnecessarily over packed and filled my bag with items I didn't need and even brought some that were provided by the hotels and lodges. I highly recommend checking with us (or whoever plans your safari) before traveling, so you can study the 'includes' list at each property you'll be visiting. I've learned over time not to bring the following items since they are usually provided to visiting guests:
Bug spray & basic toiletries (shampoo, conditioner, lotion, etc). Unless you have specific requirements, your room will be stocked.
Reusable water bottles are typically provided for guests to use, but I still bring my own because I can't last more than five minutes without a sip of ice-cold water, especially on long travel days.
Blow dryer or hair styling tools. With the 5 am wake up calls, you'll be hard-pressed to fit in a shower and blow-dry before you kick off your first game drive, but in many cases, they are available if you want one. Forget the curling iron and go au natural!
First aid kit items – lodges will have everything you need.
For specific activities, it's important to know what gear you should bring for yourself and what may be available at the lodges. The second stop on our itinerary is Rwanda, where we will have the incredible opportunity to trek with mountain gorillas. For this experience, specific gear is encouraged for a successful and safe trek; hiking boots, waterproof or moisture wicking pants, top layers and a thick jacket to protect against thorns and nettles, protective gloves, gators/shoe protectors, a waterproof backpack for all your belongings/camera equipment, and the list goes on. These items can take up quite a bit of space in a bag that needs to weigh less than 33 pounds (oy vey) for two weeks of travel, so thankfully, some properties lend gear out to visitors.  When staying at Singita Kwitonda for our upcoming gorilla trek, the only gear I need to bring for myself is my hiking boots and tops to layer, which will leave some extra room in my luggage for safari clothes!
*Keep in mind, we typically stay at luxury, all-inclusive 5-star properties, which are not a representation of all accommodations in Africa. Many lodges do not operate this way, so it's important to know what to expect from your hotel before you arrive.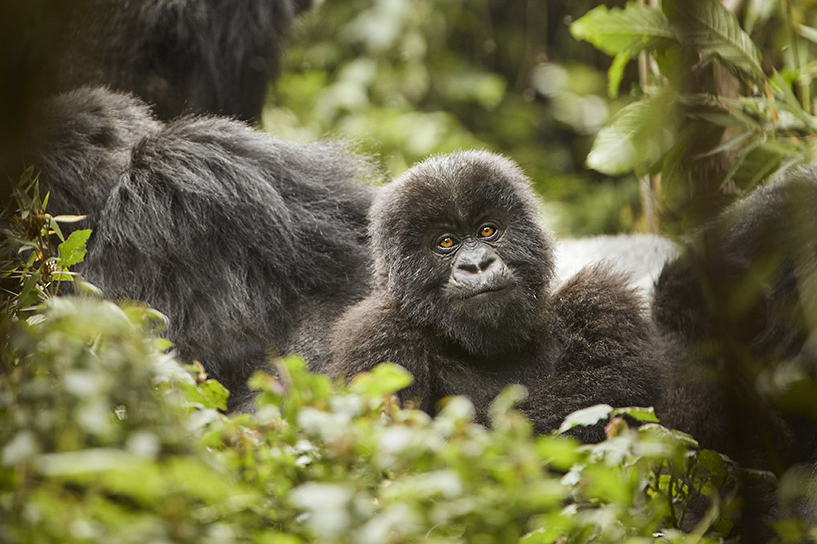 What to Wear
Since there's no official safari 'dress code', you can dress like the cast of Out of Africa, or you can wear the same thing you wore at home last week. Comfort is key. We recommend packing durable, easy to wash clothing and a mixture of lightweight and thicker layers for cold mornings and evenings. Avoiding white, black and bright colors is best since you ultimately want to blend in with the vehicle and surroundings as much as you can, and more neutral colors (khaki and muted green) can help keep bugs off of you. If you feel strongly about wearing hot pink and leopard print, you do you – but it's not recommended. Personally, I can't help but wear white linen on occasion (channeling my best safari-chic) but have returned to camp after game drives covered in dust and dirt on occasion. Which brings me to my next point; my saving grace on this type of trip is the access to daily laundry at camp. Lodge staff typically turns laundry around in 24 hours, allowing you to reuse items often and avoid overpacking.
Here's what I've got in my bag for the next 2 weeks…
Essentials:
4-5 short sleeve shirts to rotate
1 long sleeve shirt
1 light sweatshirt for layering
1 down jacket (for cold mornings and evenings)
2 pairs of leggings
2 pairs of joggers (linen and moisture wicking materials – love everything Athleta)
1 pair of jeans (strangely enough, jeans are my favorite pants to wear on safari)
1 dress for lounging around the lodge
Pajamas
Undergarments, socks, and a swimsuit
A wide-brimmed hat and Ubuntu baseball cap
Hiking boots & thick wool socks
2 pairs of closed toed shoes and a pair of sandals

Carry On
My carry-on looks a bit different this trip, as we're bringing some hefty camera equipment to document the new health measures in place and the 'new norm' when it comes to international travel. I've got a protective case for all our camera gear/technology and a separate backpack for the rest.
Passport, wallet, and additional documentation, always!
Laptop, headphones & chargers
Cleaning supplies & sanitizers to wipe down seats and use throughout airports
Toiletries & medications
Travel Adapter & Voltage Converter. Instead of individual plug adapters, I prefer a larger converter that looks a lot like a power strip. It has seven different places to plug things in (including USB ports) and only requires one adapter to the main power source. Plug adapters will vary based on where you're visiting!
Safari Game Drive Bag
In a bumpy safari vehicle, it is helpful to have a smaller bag or lightweight backpack to hold all the items you may need during your game drives (ranging from 3 hours to all day, in some cases). I keep this packed in my main suitcase so it's easy to pull out and fill with the daily essentials if I need to keep my bigger bag packed. Zippers are key when racing from sighting to sighting through uneven terrain. If something falls out of the vehicle, it may be hard to retrace your 'steps' when you're covering large areas. In the vehicle, I usually have my cameras, phone, hat, extra layers, a water bottle, sunscreen, cleaning wipes, and chapstick with me.
Swarovski Optik Binoculars
I was one who always felt binoculars were really only for birders, until my guide told me to take Kyle's Swarovski Optik binoculars and focus through the grass to look at a hiding leopard! From there, my safari experience was transformed, as I could now view her with so much clarity and detail!  I will now never leave without my own personal pair close by my side. They will bring a whole new, obviously closer, perspective and dynamic to your safari experience. We can organize the perfect pair for you, delivered to your door prior to your safari, so that you can get used to them and practice. You don't want to be working out how to focus with them while viewing your first leopard, or trying to single out a crocodile in a mega herd of wildebeest! Chat to us, we can help.
Discover our Swarovski Optik Inspired Itineraries for more information.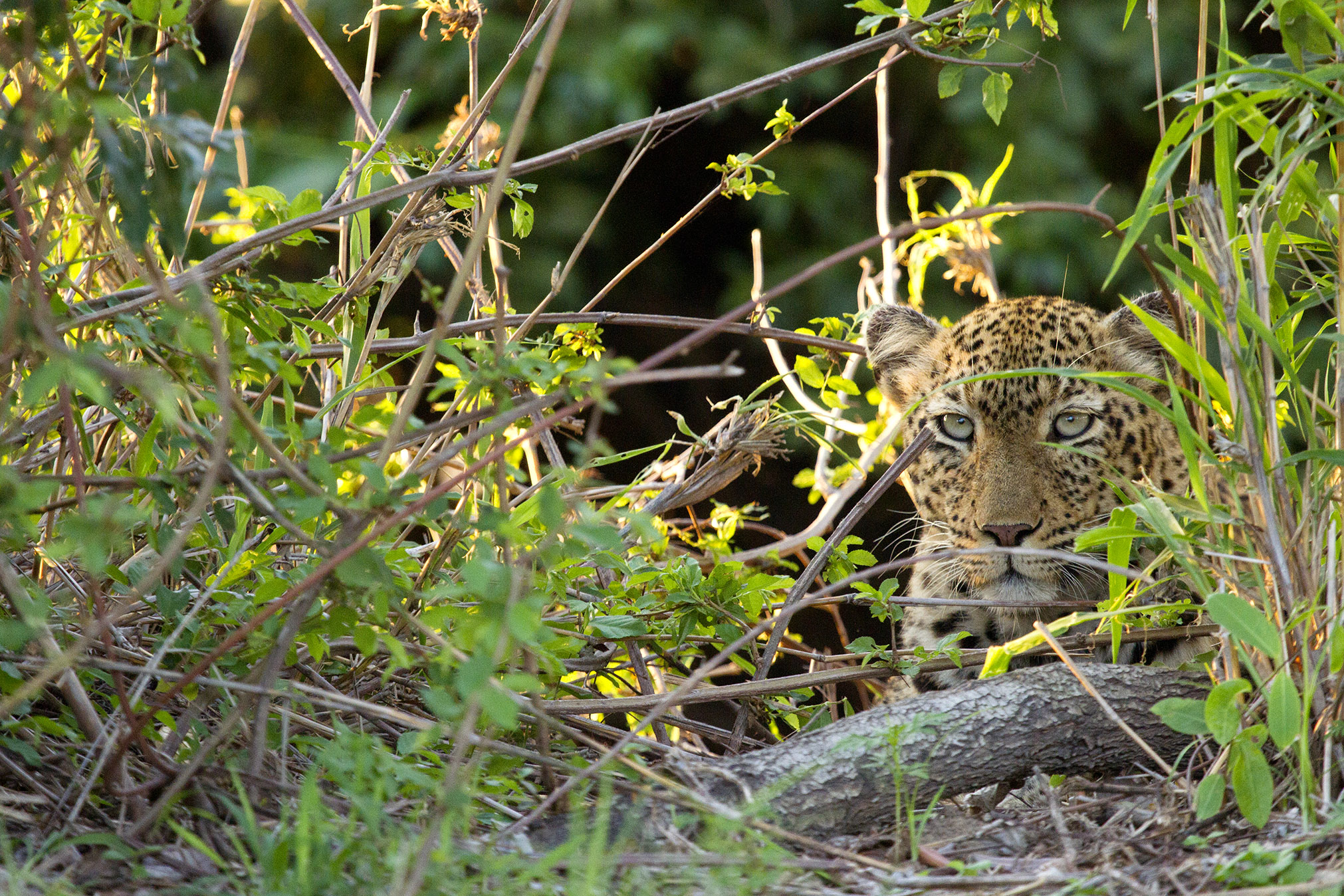 See You on Safari
Safaris are nothing short of miraculous and Africa is easily one of my favorite places on Earth. It's hard to explain what you should expect until you've experienced it for yourself, but the mix of thrilling wilderness escapades and the calming serenity that can be found out in the African bush is unlike anything else. When preparing for such an unforgettable adventure, it can be daunting and difficult not to overthink packing and fill your suitcase, but we're here to help in any way that we can.
I pack with a minimalistic mindset because I've had fantastic experiences staying at customer service-focused lodges and know that if I'm in a bind and need something, their incredible staff will accommodate. A major part of what we do as travel designers is to help educate our clients on how they can have the most enjoyable and seamless experience in Africa, so don't hesitate to reach out if you have any questions about packing or any part of your upcoming journey!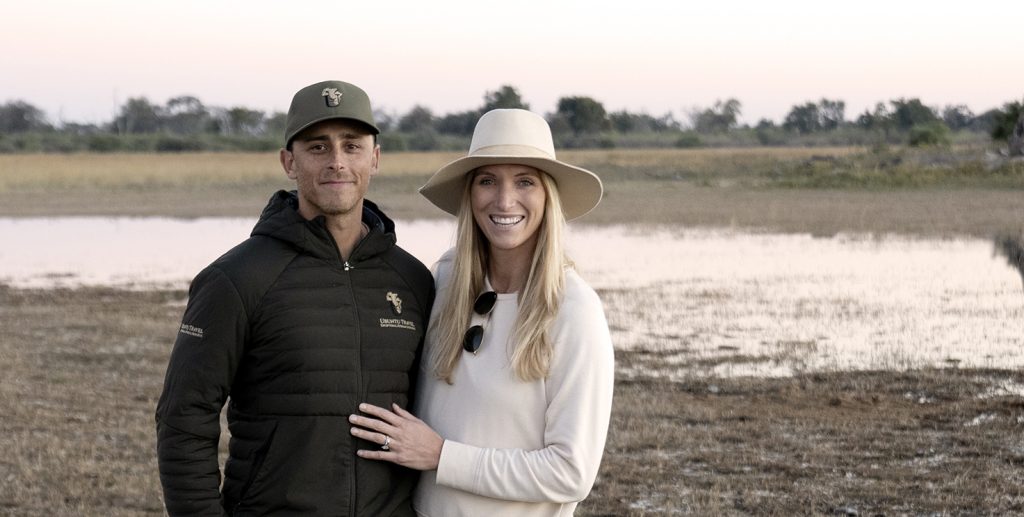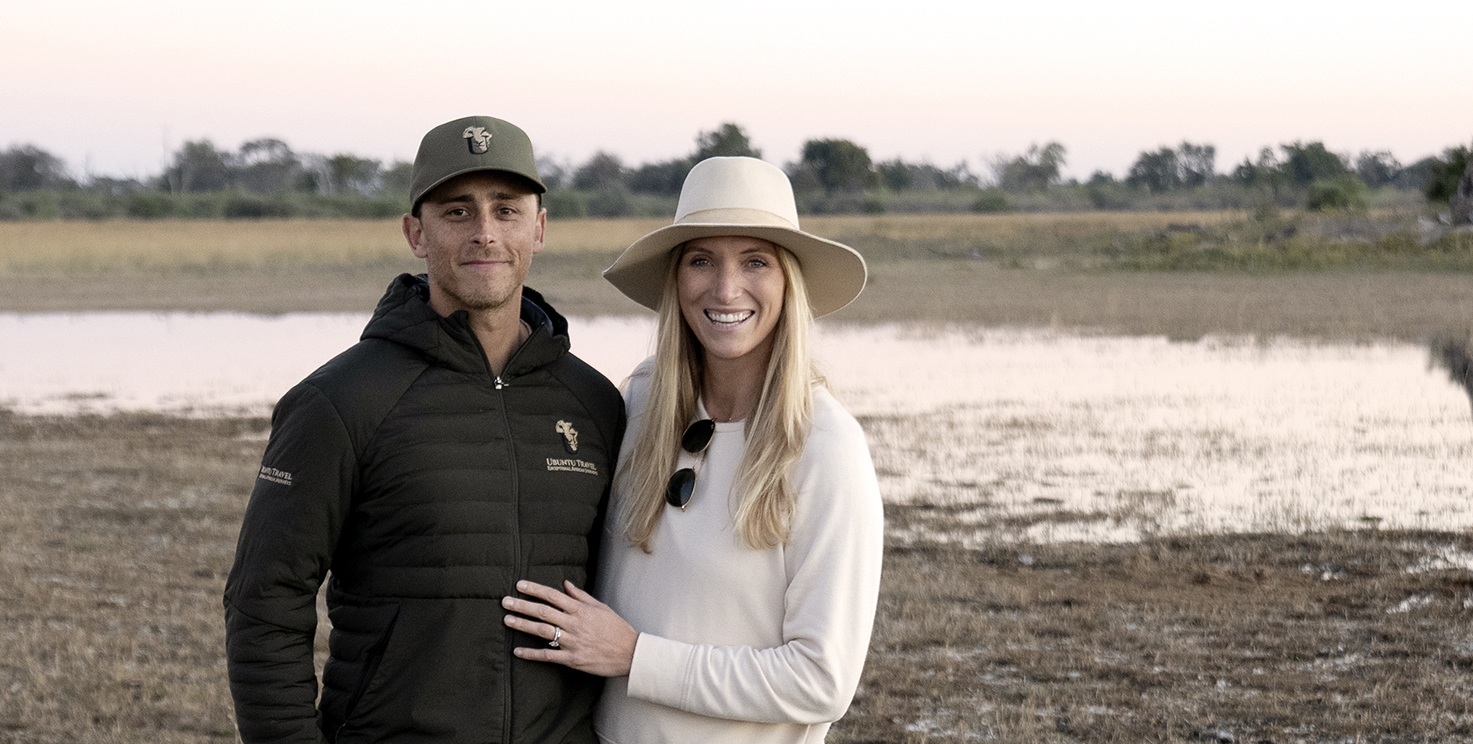 Hope to see you in Africa soon!
Leah Green
[email protected]
Start Planning Your Dream Trip
Reach out and let's start talking. We'll listen and begin to tailor an experiential, private, luxury vacation based on exactly how you want to experience Africa. From adventure to relaxation—and everything in between—let us handle every detail of your unforgettable journey.