Sustainable tourism has gained popularity in recent years, and for good reason. Although a vast concept, the basic idea is to leave a place better than you found it. As a tourist, this means having the best interests in mind (and acting on them) for your chosen travel destination economically, environmentally, and societally speaking.
And sustainable tourism need not be a pain for the tourist; it should be a meaningful and enlightening experience, keying in on raising awareness about sustainability issues and encouraging best practices in their own lives and the lives of fellow travelers. The idea that the way we travel the world can positively impact the way other's live is very powerful. Big changes begin with small awareness.
Responsible vs. Sustainable Tourism
There is a distinction between responsible and sustainable tourism, most of which relate to their respective timelines. Sustainable tourism is geared towards long-term change in tourism practices, while responsible tourism aims to implement action at the everyday level. The objectives and desired outcomes are still the same, though: increase positive impact, decrease negative impact.
Within Africa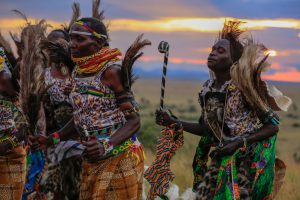 When planning your visit to Africa, we strongly suggest staying with lodge operators who support conservation efforts, land preservation, and local communities. Travelers aren't often aware that the tourism dollars they spend on lodging and safari experiences directly impact these things, so picking the right lodges to stay at is of paramount importance. Additionally, traveling within certain African countries that have a higher priority for eco-friendly practices and promote sustainable tourism is another way to be sure you are making a difference. The power of giving back and traveling responsibly is important so that present and future generations can thrive and have the opportunity to enjoy wildlife in Africa in similar ways.
How Can Tourists Do Their Part?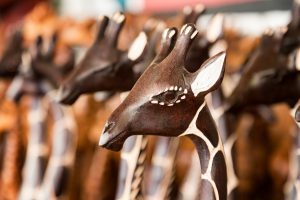 At Ubuntu Travel, we specialize in helping you identify companies founded on the sustainable tourism model and who are actively doing their part to help threatened species impacted by poaching and other forms of habitat loss. We prefer to work with lodges who employ from the surrounding communities, which also helps to engage locals in conservation initiatives, teaching them that ultimately tourism can fuel the betterment of Africa. Aside from delivering world class accommodations and thrilling safari experiences, our preferred partners also have their hands in some of the following projects, which truly help to drive sustainable tourism.
Funding anti-poaching programs and canine units to track poachers and detect illegally trafficked rhino horn.

Wildlife reintroduction programs for the expansion of threatened species.

Implementing programs to prevent and combat incidents of human-wildlife conflict.

Providing education for local communities to equip them with the knowledge and skills needed to pursue rewarding and successful careers.

Forging partnerships between conservation initiatives and local communities so that these conservation initiatives become both meaningful and relevant to these communities.

Removal of single-use plastic and other forms of waste from lodges.
Every Tourist is a Visitor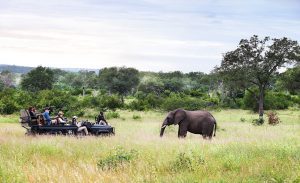 Awareness is the first step in building a more sustainable and conscientious tourism industry, and educating traveling guests on how their visit to Africa is making positive change across the continent. As a tourist it is helpful to remind yourself that in every place you travel to, you are a visitor. Considering the consequences of one's actions when traveling converts to traveling responsibly in more ways than one.
A Shift in Thinking
Sustainable change isn't about doing things perfectly all the time. True sustainability stems from implementing little changes and finding ways to meaningfully interact with the cultures, wildlife, and people you encounter on your travels. It is through these efforts that we can come to know a world that is a better and healthier place for all. The decision to travel to Africa almost always leaves guests with an overwhelming feeling of purpose – and the realization that their personal travel experience has made a difference in one way or another.
Start Planning Your Dream Trip
Reach out and let's start talking. We'll listen and begin to tailor an experiential, private, luxury vacation based on exactly how you want to experience Africa. From adventure to relaxation—and everything in between—let us handle every detail of your unforgettable journey.