Chances are, you're familiar with or have some prior experience with a travel agent, consultant or concierge.
However, while there is some overlap, travel designers are fundamentally different in many respects and seek to take personalization and client relationships to the next level. Below, we will dive into the specific elements of a travel designer and the key role they play in creating itineraries and rising to the challenge of going the extra mile for their clientele. 
What is a Travel Designer?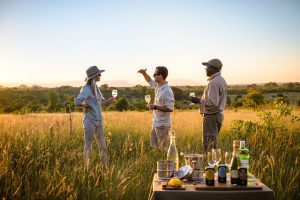 What distinguishes a travel designer from other types of travel planners is the deep personal relationship between the professional and client. Travel designers are similar to interior designers in that they possess a keen eye for detail. It is not uncommon for travel designers to choose properties based on their own careful and continuous scrutiny, taking into consideration distinctive elements of certain lodging styles or activities and how a client would enjoy them. 
That being said, the focal point of a travel designer is getting to know clients better so they can best suggest properties that will show them their ideal and/or dream travel experience. This often paves the way in setting up surprises for the clients and making sure the lodges have amenities that will enhance a client's stay. In order to achieve this, travel designers work in the upper end of the market and will create an itinerary from scratch. This allows them to provide white glove one-stop-shop service, tailoring to the client's specific needs and desires and taking care of everything, including flights, transfers, activities, accommodations, specific tours, reservations, visas, immunizations, luggage, and more.
Ubuntu Travel's Speciality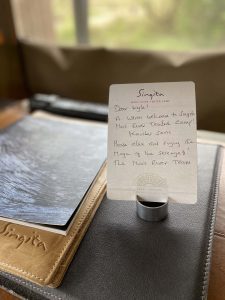 The Ubuntu Travel team, specifically Leah Green, is a Travel Designer with expertise booking trips in Africa and the Indian Ocean Islands. Her product knowledge and firsthand experience with African safari lodges and safari activities position her as one of the best in her field. This truly allows her to design once-in-a-lifetime experiences for her clients. What Leah appreciates most about her job is the challenge of going the extra mile; it is her creativity, wealth of experience and worldwide connections that she enjoys utilizing in her work. 
Typical Processes and Protocol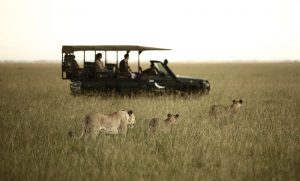 For new inquiries and clients, the Ubuntu Travel team holds an intake phone call or "discovery meeting", in which the main objective is to get to know the client: who they are, what they are looking for, what their past travel experiences have looked like, and what preferences they have. Additionally, it's important to identify travel experiences that have stood out to them in the past so that it's easier to prioritize what may be important to them for future travel.
Once sufficient information has been collected, itinerary design begins, followed by a review session with the client to ensure things are on the right track. After this stage, the travel designer works to refine and further customize. After travels have been officially booked, the line of communication between travel designer and client remains open to ensure that clients have everything they need, from visas to correct luggage to layover items. Once on their trip, the Ubuntu Travel team make themselves personally available to clients, in addition to an on-the-ground team in Africa who can provide in-person assistance if needed or desired.
Booking Your Next Trip
Are you ready to start planning your next trip? At Ubuntu Travel, our passion is creating and leading trips for families, groups and couples all over the African continent. Our goal is to design truly one-of-a-kind, immersive and unforgettable experiences for our clients. There is nothing we enjoy more than dedicating our time to ensuring others are able to have the same magical experience we've been so fortunate to have time and time again. We consider our client's family and go above and beyond in every way to ensure their safety and maximum enjoyment. 
To start booking your trip, follow this link: https://www.ubuntutravelgroup.com/plan-a-trip/. Should you be a couple seeking a romantic getaway or family desiring some quality bonding time, we can't wait to work together to create your dream experience in some of the most beautiful parts of the world!
Start Planning Your Dream Trip
Reach out and let's start talking. We'll listen and begin to tailor an experiential, private, luxury vacation based on exactly how you want to experience Africa. From adventure to relaxation—and everything in between—let us handle every detail of your unforgettable journey.