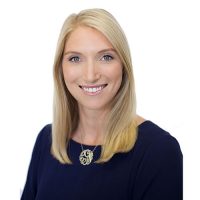 Co-Founder & Travel Designer
Starting at a young age, Leah was known to seek adventure and loved being active. Participation in sports and her many years of competitive water polo played a huge role in her development and love of travel.
Her water polo success eventually led Leah (formerly Leah Robertson) to the University of Michigan, where she was a three-time All-American and team captain. Here, Leah joined a group called Student Athletes Leading Social Change, which led to her initial interest in traveling to Africa.
As the chair of a campus wide campaign, Leah helped drive the collection of funds to build a school for a small village in Kenya. During this first visit in 2010 for the construction of the school, Leah's enthusiasm for Africa was inspired. Leah has a passion for helping others in need and interacting with children – specifically her experiences in Kenya.
As fate would have it, Leah's husband was born and raised in South Africa, and so her travels back became more frequent to visit his family and loved ones still living in Johannesburg. Now after numerous trips, Leah's connection with African culture, people and wildlife has continued to grow.
After college, Leah spent time playing water polo in Australia, and with the USA National Team, where she led the USA to a silver medal at the 2011 World University Games in Shenzhen, China. Leah and her husband, Kyle, live in Newport Beach and enjoy working together daily to share their love of Africa with others.
What inspired your first visit to Africa?
During my senior year studying at the University of Michigan, I was introduced to an organization called Student Athletes Leading Social Change. Through this group, I was exposed to some exciting opportunities to help a small village in Kenya by assisting in the construction of a new school for their village. After months of fundraising and preparation, I was fortunate enough to travel to Kenya to help build the school, learn about the local culture and meet some incredible people.
Describe your most memorable trip to Africa?
I firmly believe that every trip I have taken (and will take) to Africa will hold a special place for me. Whether venturing to new countries with unfamiliar terrain or relaxing in the comfort of your favorite lodge – no two safari experiences are the same. While on safari, I love the uncertainty of what adventure will find you next —- or who you will have the pleasure of meeting and sharing your safari vehicle with. Every trip offers new adventures, memories and experiences.
What is your favorite thing to see while on safari?
While I am always excited to see the "Big 5" on safari, the animals I enjoy watching the most are the ones who don't always make an appearance. Since they are always on the move hunting, packs of African Wild Dogs are often difficult to find, but very fascinating to watch if you get the chance. If you are lucky enough to find a group resting, stick around to see how the pack decides if it is time for the next hunt. Absolutely magical!
What advice would you give to a traveler visiting Africa?
Put the camera down!!! Yes — getting the perfect shots of the wildlife and scenery during your African adventures are a must-do, but it is easy to get caught up and only view from behind the lens. Once you have taken a few frame-worthy shots, my advice is to take the time to put the camera down, and just observe. Take in the beauty. Listen to the sounds. Appreciate your interaction with the wildlife.