All around the world, families travel together to visit foreign countries and have unique experiences. The thrills of an African safari can be found at the top of many world traveler's bucket lists, but is the wild savanna an adventure suited for children? There are many things to consider when selecting the destination for your next family vacation, and when it comes to child-friendly African safaris, here are a few of the most commonly asked questions regarding children and safari.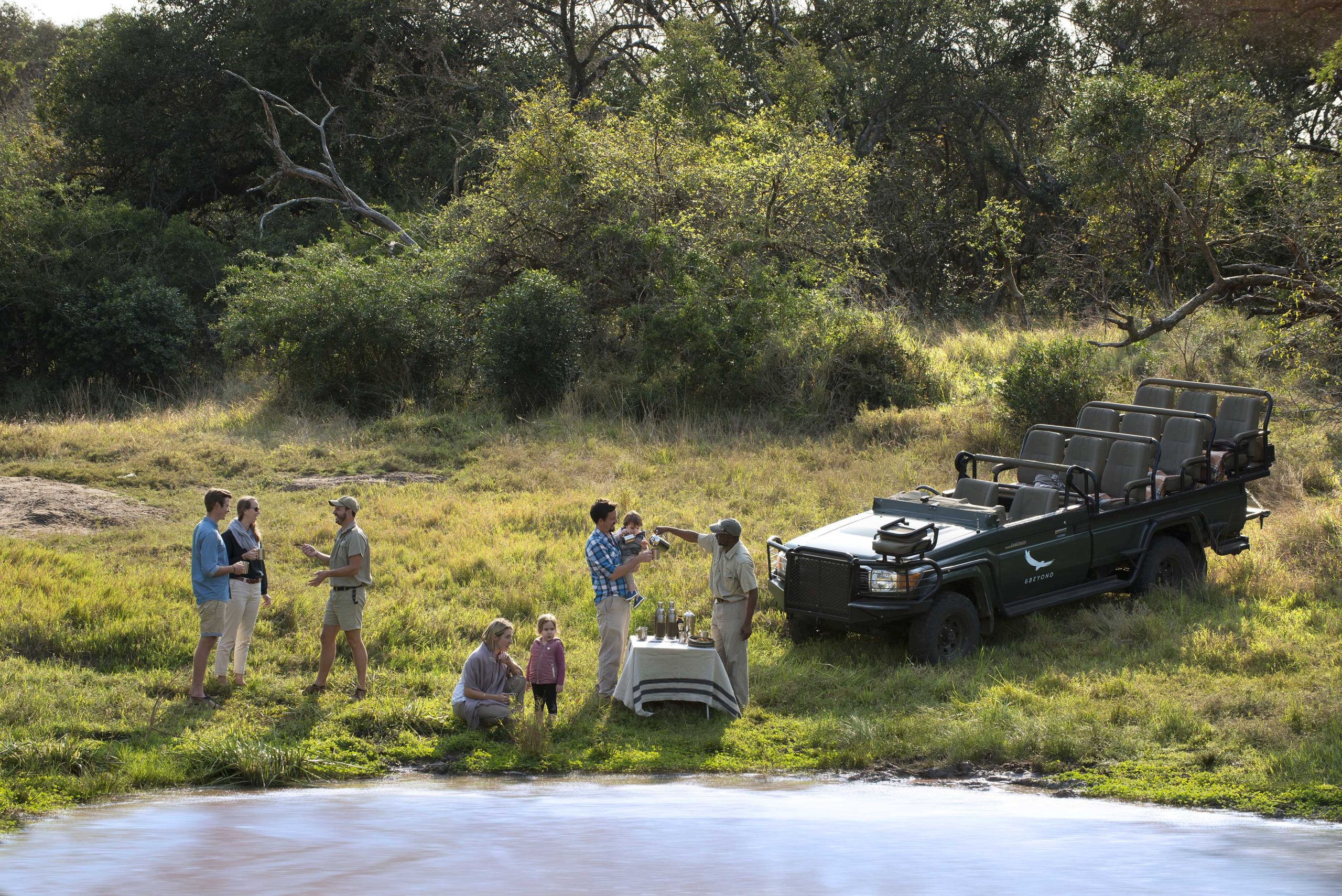 Which African countries are best for a safari with kids?
In our experience, South Africa is the classic go-to for a family safari, especially if this will be your first time visiting Africa. South Africa is a wonderful place to visit with children! There are many lodges and safari game parks that are well suited for children, with specific kids programs and malaria-free zones. If you are looking to extend past safari, South Africa has it all. From feeling 'on top of the world' after a hike up Table Mountain to getting eye-level on a paddleboard with the playful penguins at Boulders Beach, there is a great mix of adult and kid-friendly activities for the whole family. Zambia & Zimbabwe also offer plenty of activities for a young family to enjoy, including tours to see the roaring waters at Victoria Falls, or getting up close and personal with elephants at the Elephant Cafe. For families with older children (ages 14 and up), you can even trek to see wild rhinos!
Suggested Itinerary: The Best of South Africa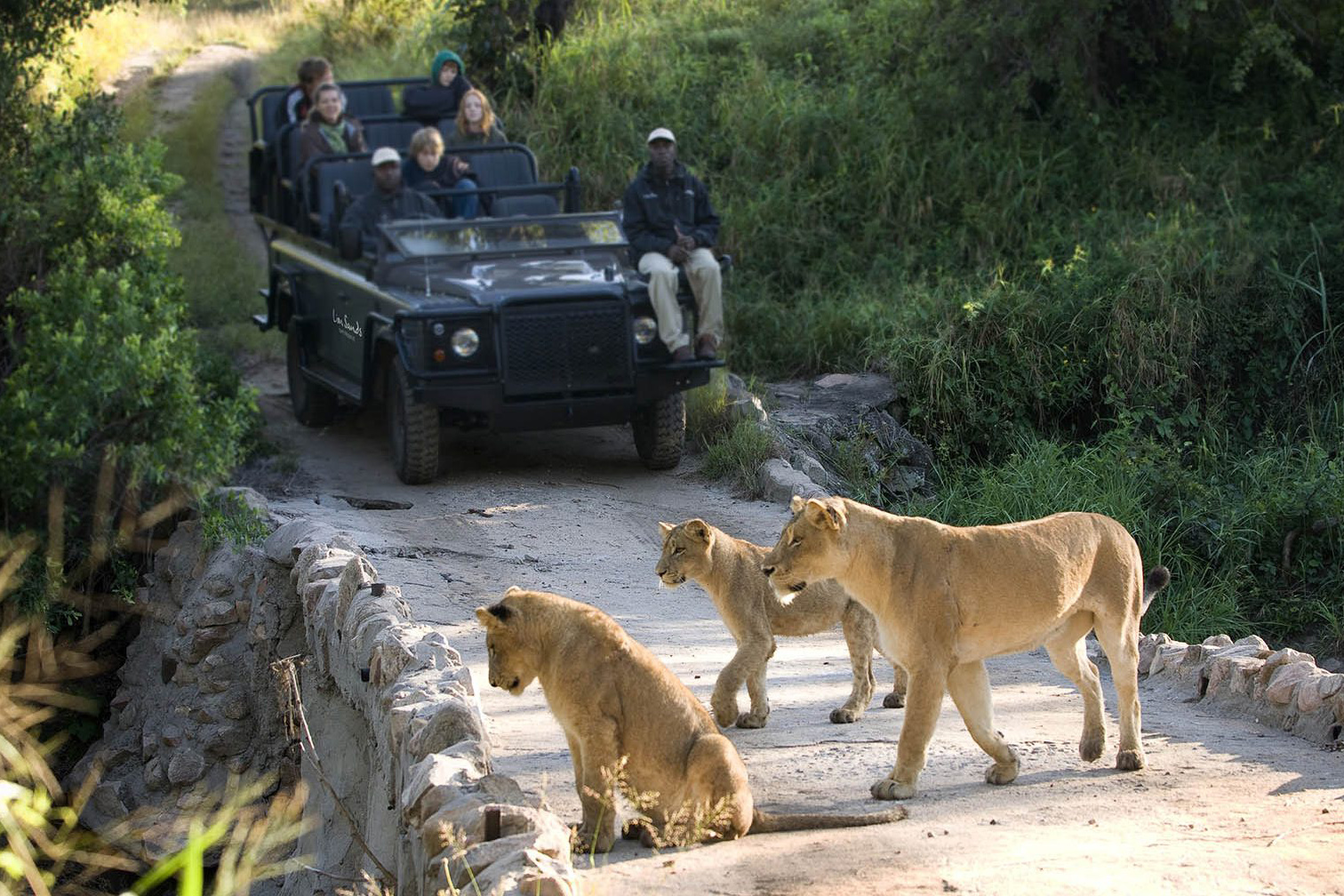 How old do kids need to be to go on safari in Africa?
While all safari lodges have different restrictions, we generally recommend leaving younger children at home until they are old enough to fully appreciate and participate in such a wonderful experience. Some lodges are much more kid-friendly, offering babysitting services for very young children – and some offer modified safari activities for guests between the ages of 3-to-7 years old. Modified safari activities include guided nature walks in safe areas and shortened safari excursions tailored to younger guests. Experienced rangers and trackers make safaris and nature walks very safe, but the natural environment is still unpredictable and could be a bit overwhelming for younger children. Additionally, game drives lasting 3-4 hours may be difficult for kids who have a shorter attention span or take regular naps.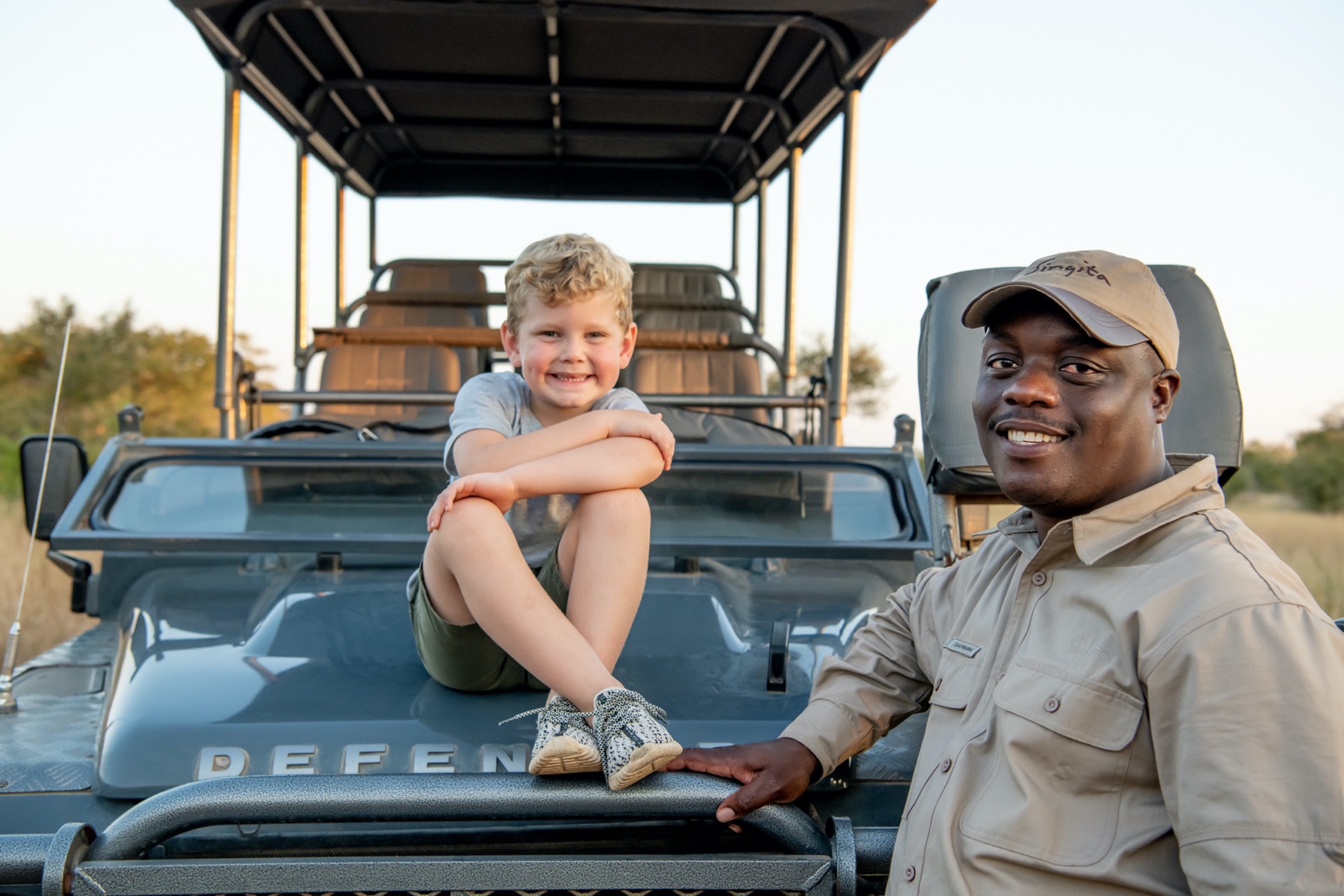 Can we go on an African safari with a toddler?
It all depends on the rules in place at each safari lodge, but generally, a safari vehicle is not safe for toddlers and the youngest child permitted is 6 years old. 

If your child is too young for the game vehicle, most lodges will accommodate young children by offering a babysitting service. Some activities will have higher age restrictions, for example, Gorilla Trekking in Rwanda where the minimum age to trek is 16 years old. Other lodges and camps have a plethora of activities to keep both younger and older children occupied in-between game drives which allow them to safely wander and explore camp.
Suggested Itinerary: Rwanda Gorilla Trekking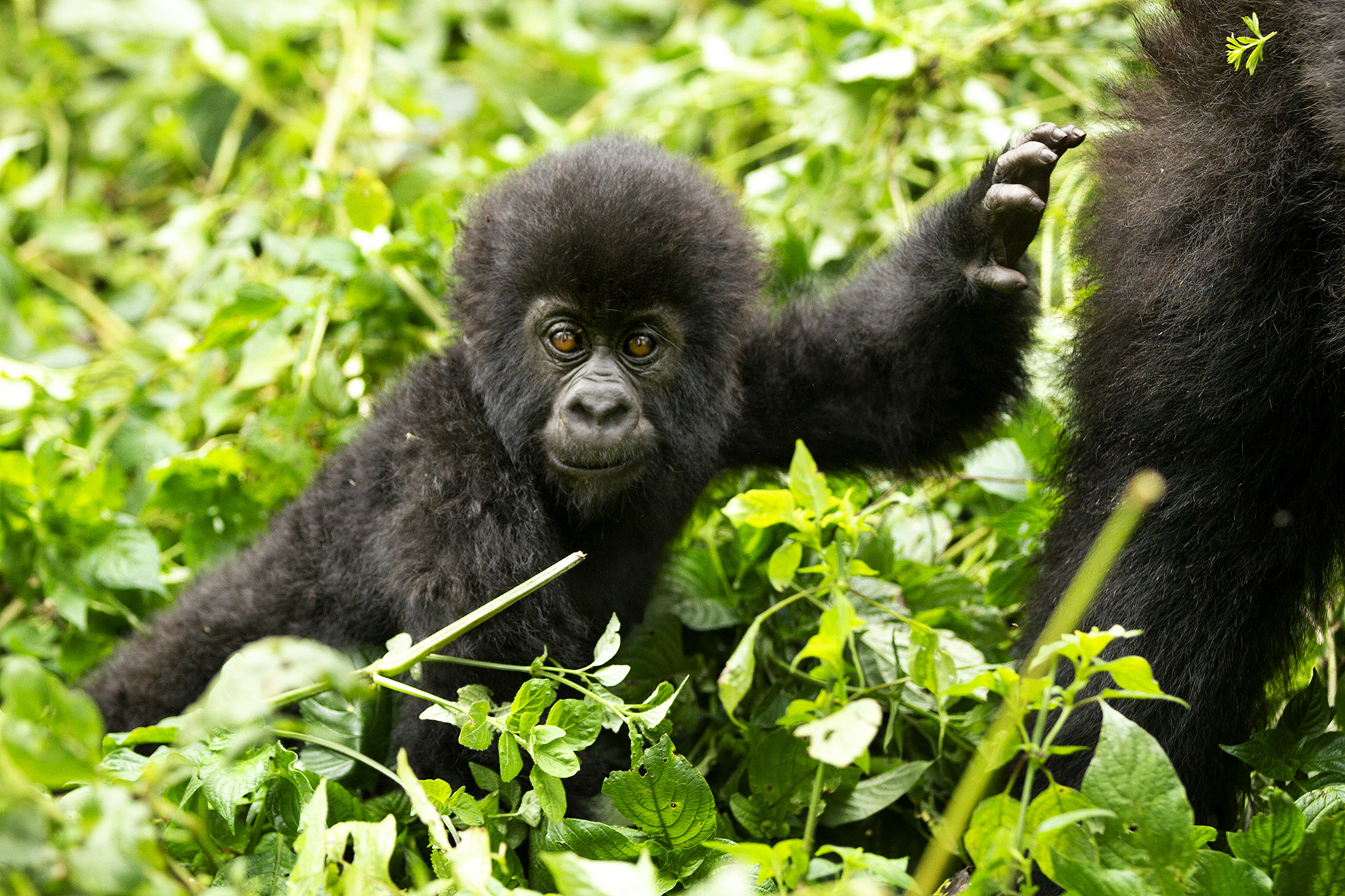 Is it dangerous to take young kids on safari?
Safari guides are immersed every day in African wildlife and are very familiar with the behaviors of the animals you will be seeing on safari. This allows them to read animal behaviors and situations to be sure they keep a safe distance when appropriate. All of the lodges take extreme precautions to ensure their guests are safe while on safari and have a memorable experience while game viewing.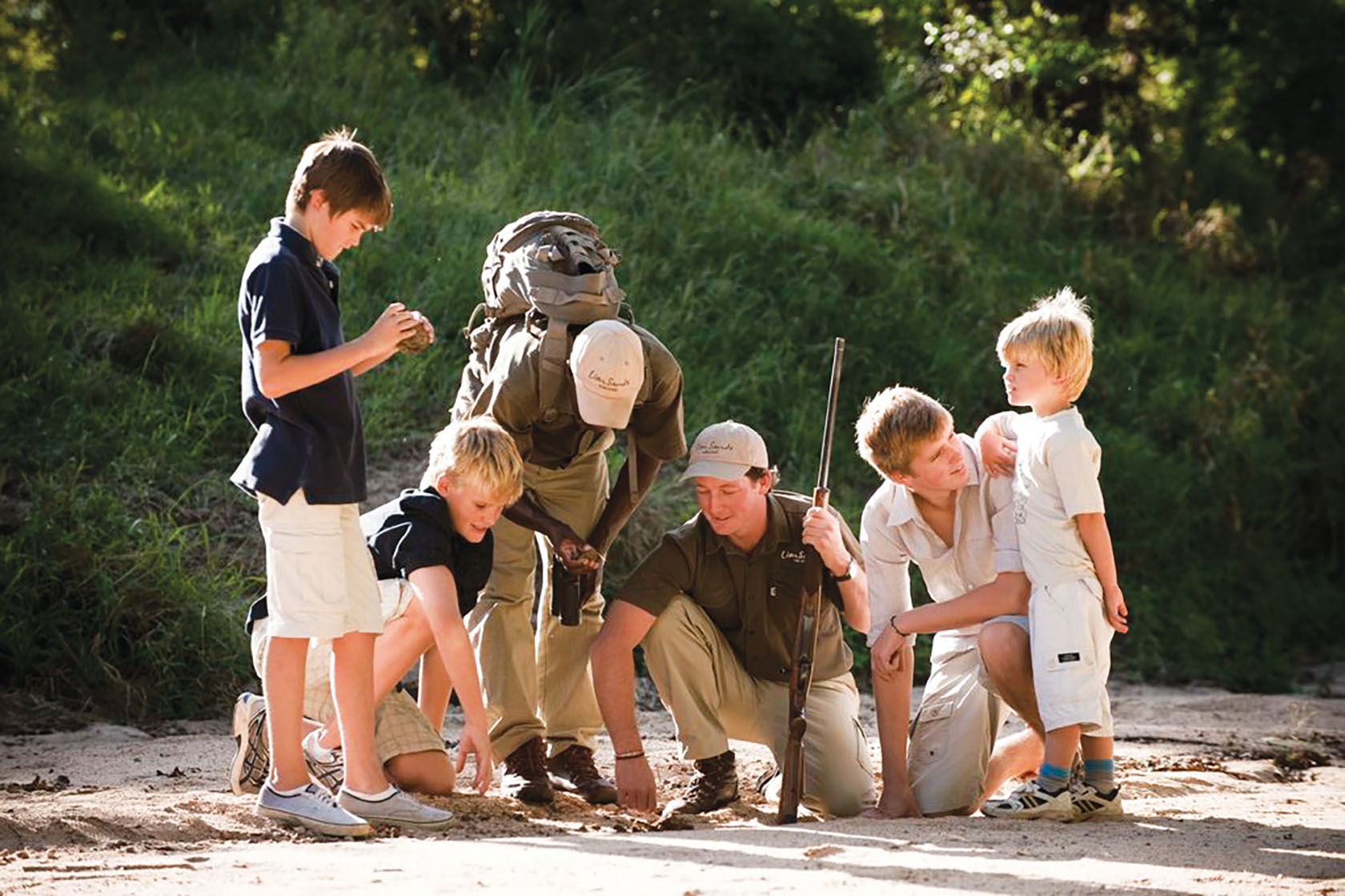 Do all African safari camps accept kids?
Not all camps will allow children, but we can help to take the guessing and research out of it for you and pair you with the perfect lodges or camps to fit your family's needs. While safaris are extremely safe, they are still a wild experience! You want your children to be fully immersed in this once-in-a-lifetime experience to have the best adventure possible. Also Read: Best Family-Friendly Lodges in Africa
Are you ready for a family trip of a lifetime?
At Ubuntu Travel we love to design custom Safari experiences for families! Let us plan your dream vacation that has something special planned for the younger members and the grown-ups too. Speak with us today to see how we can help you plan your perfect African safari vacation. Get in touch with us today to start planning your adventure in Africa.
Start Planning Your Dream Trip
Reach out and let's start talking. We'll listen and begin to tailor an experiential, private, luxury vacation based on exactly how you want to experience Africa. From adventure to relaxation—and everything in between—let us handle every detail of your unforgettable journey.