Are you feeling inspired to take a trip to South Africa? We're here to turn that travel inspiration into a reality! For years we have been traveling in and out of South Africa, as it is one of our favorite destinations not just in Africa, but the world. We don't think there is a better choice for your first safari, but we know there's so much more to this country beyond a safari! These are ten great places to add to your trip so you can see more of South Africa.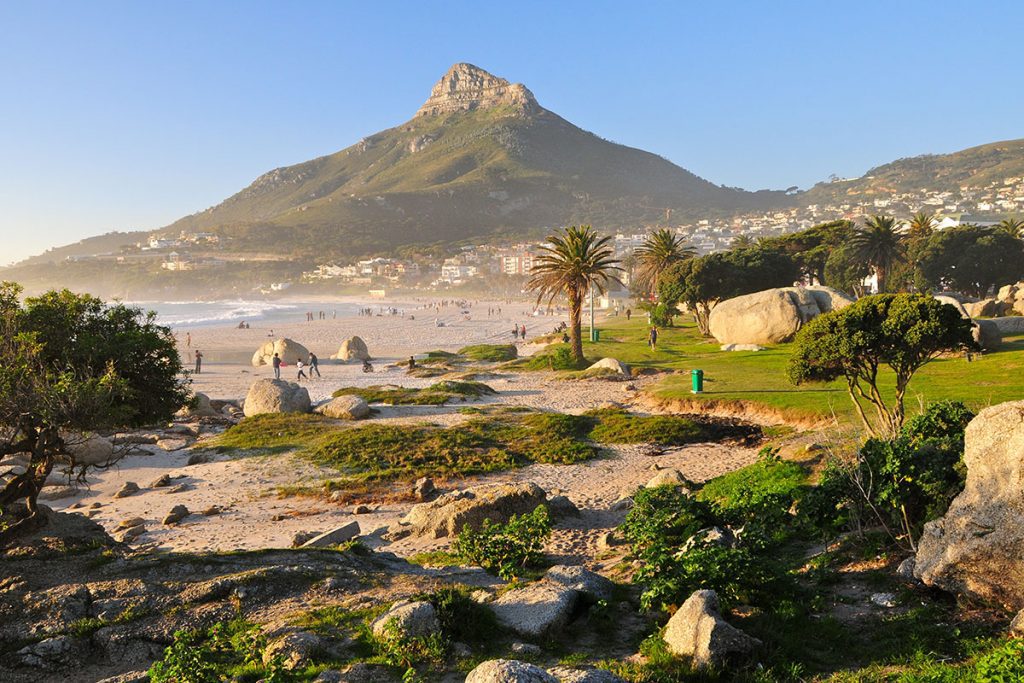 Cape Town, Western Cape
It is no secret that Cape Town is a must visit destination in South Africa. This city that meets the sea at the southern tip of Africa has built a reputation for itself as being one of the coolest capital cities in the world. There is a certain vibrancy here that you won't find anywhere else in the country, with an ever-changing rotation of cafes, rooftops bars and new restaurants popping up each season. This effortless feeling of something new always around the corner makes Cape Town a city that cannot be missed, especially if you're looking to break up your visit with a soft introduction to the country.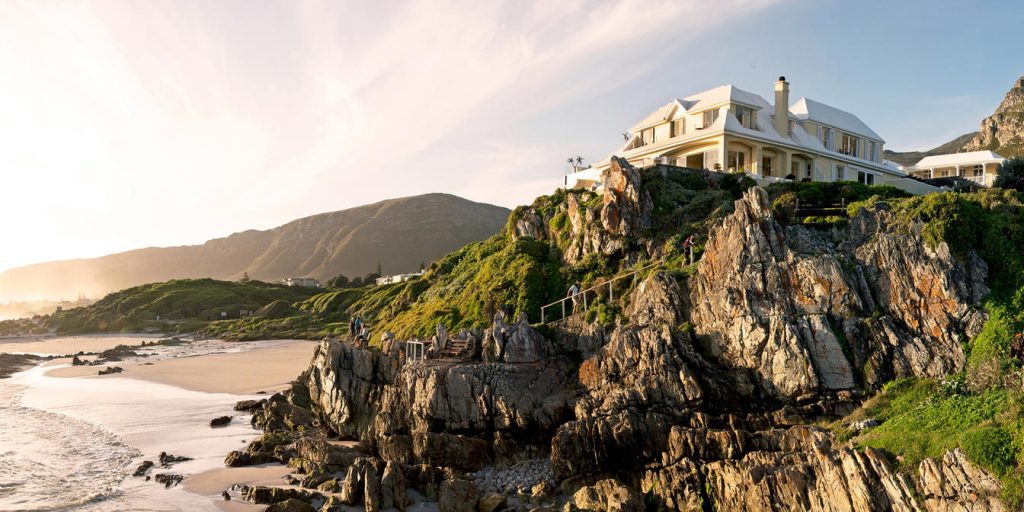 Hermanus, Western Cape
Just a short drive from Cape Town, Hermanus is a 90-minute journey down the ethereal West coast. Not only is the destination itself a must visit location, but the drive is also a journey in itself! Hermanus is situated in the heart of the Cape Whale route, meaning you have a high chance of seeing whales from the coastline. Once a humble fishing village, Hermanus has now become one of the most popular choices for holidaymakers from Cape Town and beyond.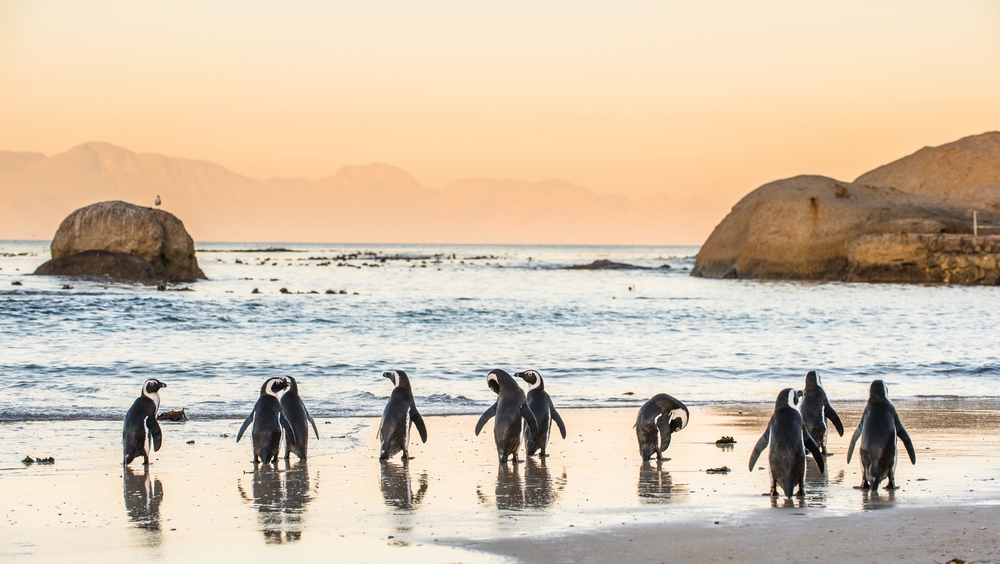 Simon's Town, Western Cape
Also located in the Western Cape, Simon's Town is one of the most popular day trips from Cape Town. This is due to it being home to a famous colony of penguins who welcome visitors year-round. Located on the eastern side of the Cape Peninsula, the town itself has a small offering of cafes and restaurants, but of course, its famous inhabitants take center stage. You can visit as a day trip from Cape Town or as part of a larger road trip down the Cape Peninsula.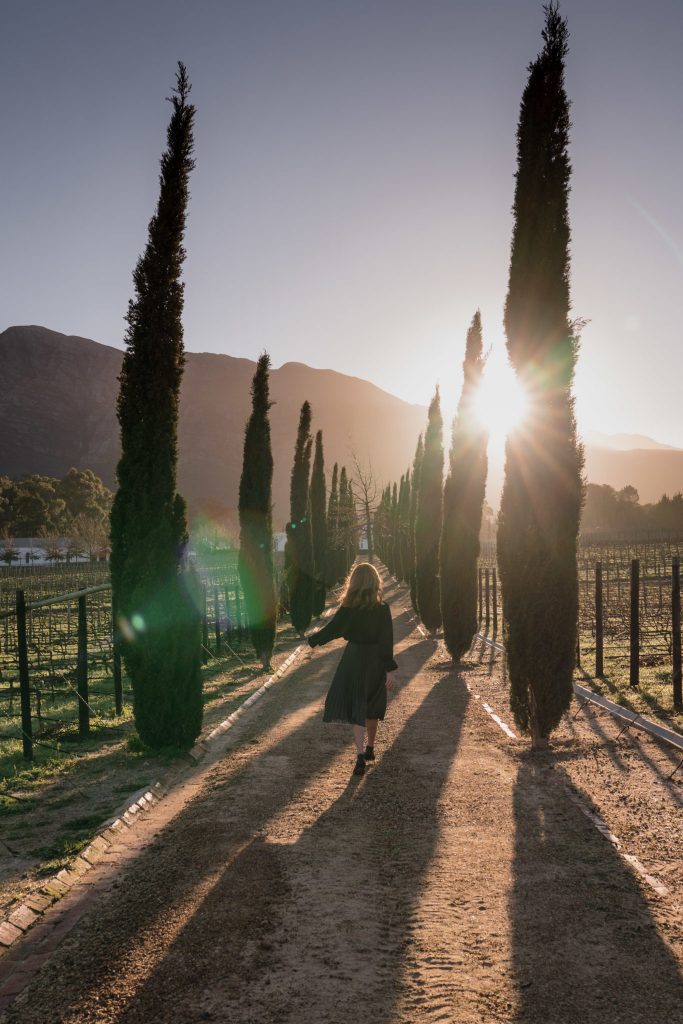 Franschhoek, Cape Winelands
The beautiful town of Franschhoek is a must-visit destination for travelers making their way to the Western Cape. This French Hugenot town feels like it is ripped right out of a film set, it really is that serene and surreal. Franschhoek is located in the heart of the Cape Winelands, which, as the name suggests, is where you can embark on a taste journey through South Africa's best wines and matching gastronomic food offerings. This town is one for the foodies and wine enthusiasts, so be sure to allow at least a few days here to take a leisurely pace.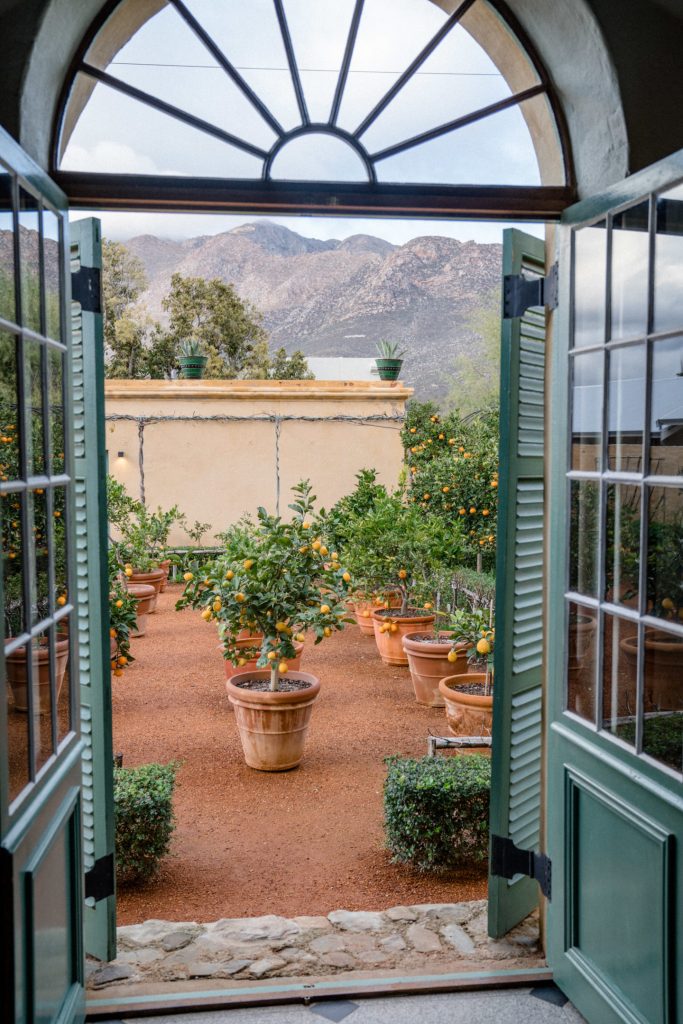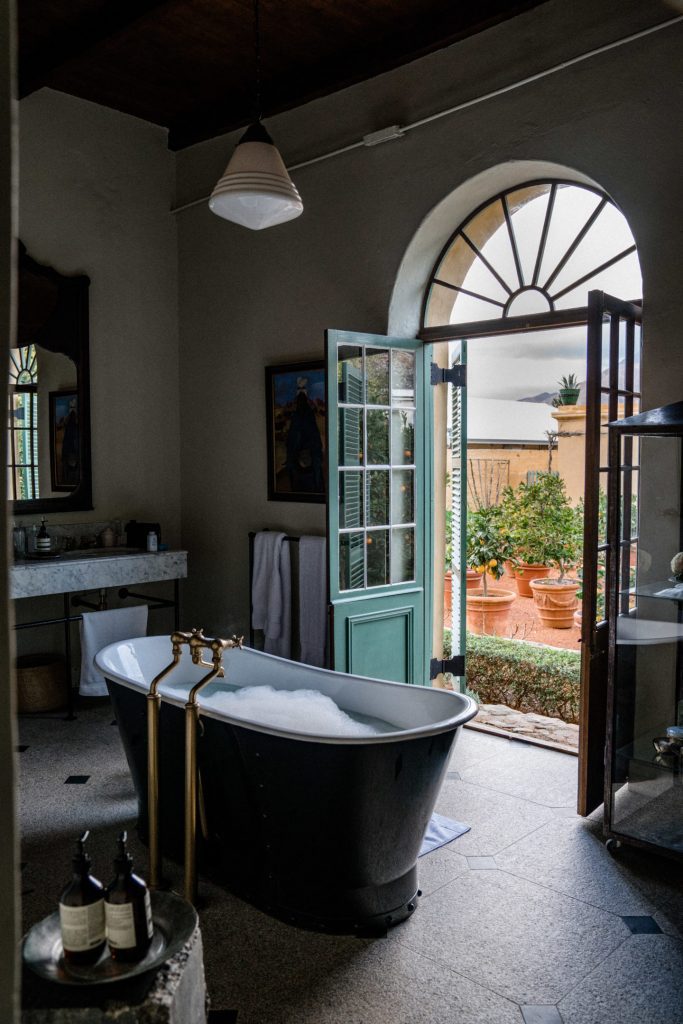 Montagu
Montagu is a town that is often overlooked by international travelers. Of course, locals know of its beauty, but that is perhaps what makes it so special. Visiting Montagu feels like you are in on a special secret and you can be sure to have a memorable stay here. This part of the country is historically charming, with dramatic mountain backdrops that are so surreal you'll have to pinch yourself.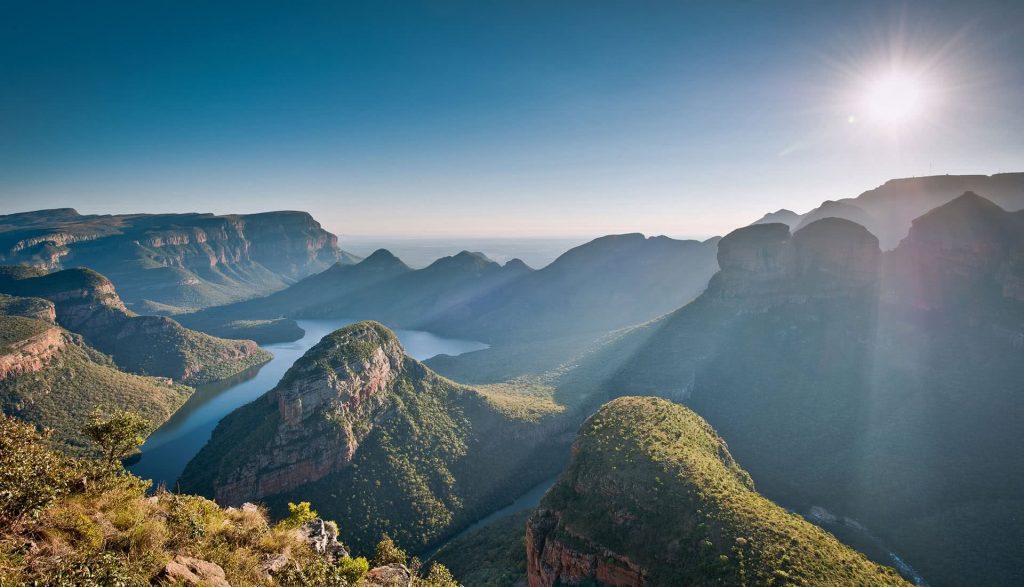 Blyde River Canyon
Perhaps the most dramatically stunning of all our top picks for South Africa is the impressive Blyde River Canyon. This is one of the largest canyons in the world and it is conveniently located next door to Kruger National Park. So if your safari itinerary is taking you to this part of the country already, there really is no reason not to visit Blyde River Canyon as well. This is a popular day trip for safari goers and one of the most popular attractions in the northern part of South Africa.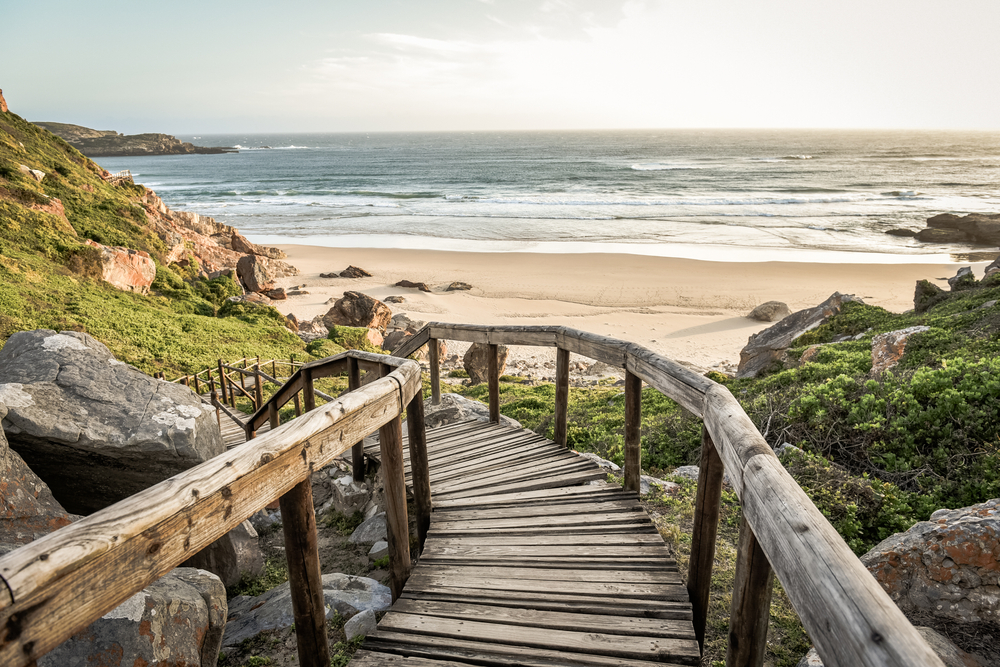 The Garden Route
If you are looking for a road trip, look no further than the Garden Route in the Western Cape. Stretching 190 miles along the southern coast of the country, the Garden Route is considered to be one of the most scenic drives in the entire world. Highlights include Plettenberg Bay, highly regarded as one of the most scenic towns in the country. Nearby Knysna is another beautiful town to visit and a great place to spend a night or two along your journey.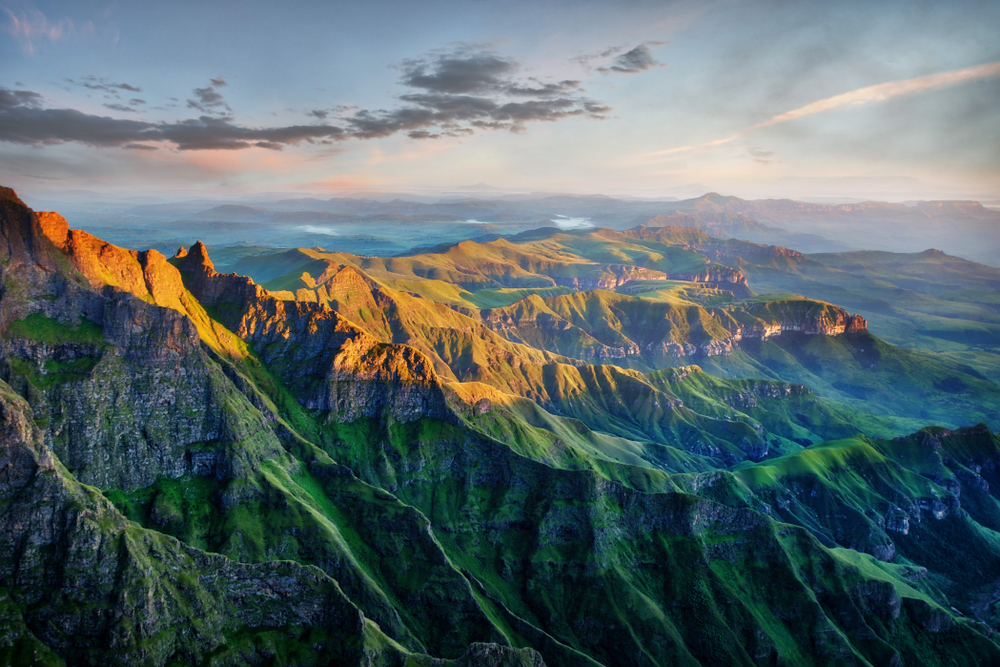 Drakensberg Mountains
As one of the most scenic mountain ranges in South Africa, the Drakensberg Mountains are incredibly popular among the hiking community. But if you prefer a hotel stay over a night out under the stars, there are also options to stay nearby and make a day trip visit. The mountains border South Africa and Lesotho, making a perfect excuse to cross the border and visit the landlocked country of Lesotho if you prefer to get off the beaten paths.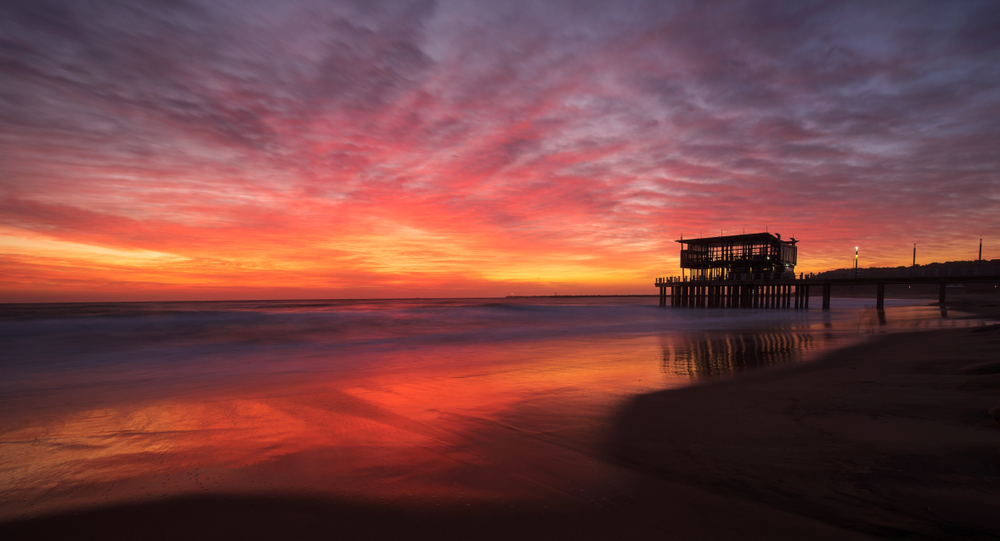 Durban
Durban is a city in the eastern part of South Africa. The city is located in the KwaZulu-Natal province, and is known for its African, Indian and colonial influences. With such diversity, this is one of the most inclusive cities in the nation and you really get a feel for the mix of cultures. The city is known for its sunny beaches, Afro-Indian culture and cuisine, as well as being the gateway to explore more of the KwaZulu-Natal province.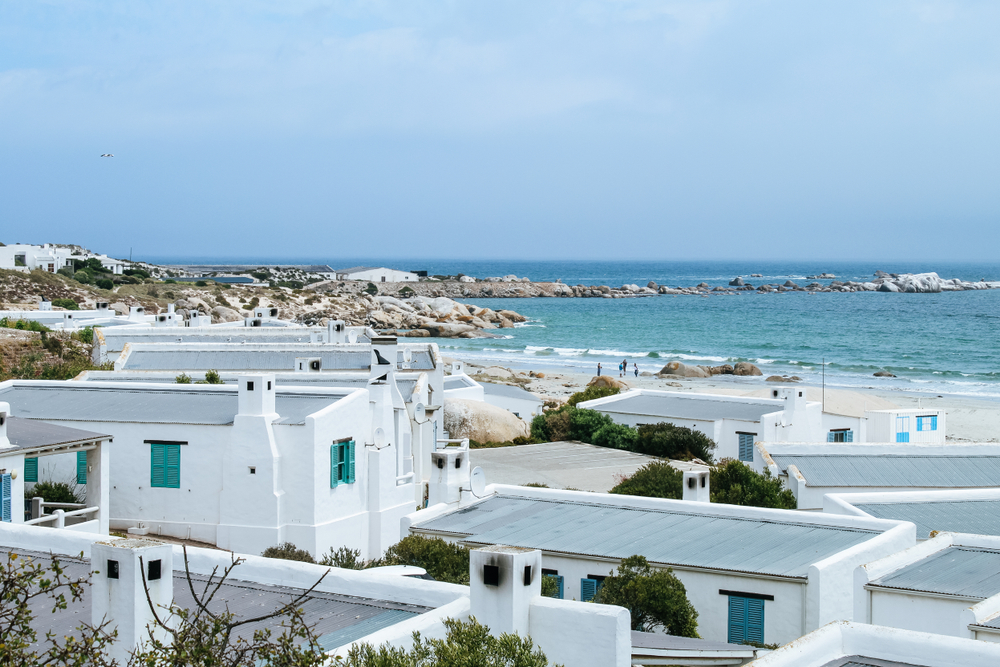 Paternoster, Western Cape
Lastly, we have an incredible hidden gem in the Western Cape to share with you! Just a short drive north from Cape Town is the little town of Paternoster. This town has a summer beach house vibe going on and if you mistook it for being Mykonos, you wouldn't be the first! This small fishing village is a popular weekend escape for Cape Townians as well as travelers looking to get off the beaten path and discover more of South Africa beyond the popular pit stops.