Elephant Cooperation Safari
EXPLORE  ICONIC  LANDSCAPES OF EAST AFRICA ON THIS EXCLUSIVE  10-DAY  LUXURY SAFARI
From Tsavo to Northern Serengeti
After a short and revitalizing stop in Nairobi, your exclusive East African safari begins at the largest National Park in Kenya, Tsavo! Covering more than 4% of Kenya, Tsavo is a wilderness of boundless space, with wildlife on an epic scale. Home to Kenya's largest elephant populations, and a last remaining sanctuary for one third of the world's remaining tuskers! On game drive, explore a land where elephants are king and search for iconic species like giraffes, zebras and of course Masai lions. 
Set in the foothills of Mount Meru, Legendary Lodge provides a tranquil setting to relax and recuperate for two days. Enjoy the in-house wellness spa; walks in lush tropical gardens and working coffee plantations. Explore the vibrant markets and sites of Arusha, and treat yourself to Tanzania's most unique souvenir, tanzanite, on a Tanzanite Experience Tour. 
Next destination, three days at the exclusive Singita Grumeti Game Reserve in northern Tanzania. Forming an essential part of the Serengeti-Mara ecosystem, Singita's Grumeti Game Reserve is a private concession of 350,000 acres! Expect huge prides of resident lions, between 20 to 60 strong! Wonderful herds of elephants along the Grumeti River and yes, at the right time of year, the greatest terrestrial mammal migration in the world!
10 Days, 9 Nights
Best for: Large elephant herds, Big-Five, Conservation, Exclusive Luxury, Family and Groups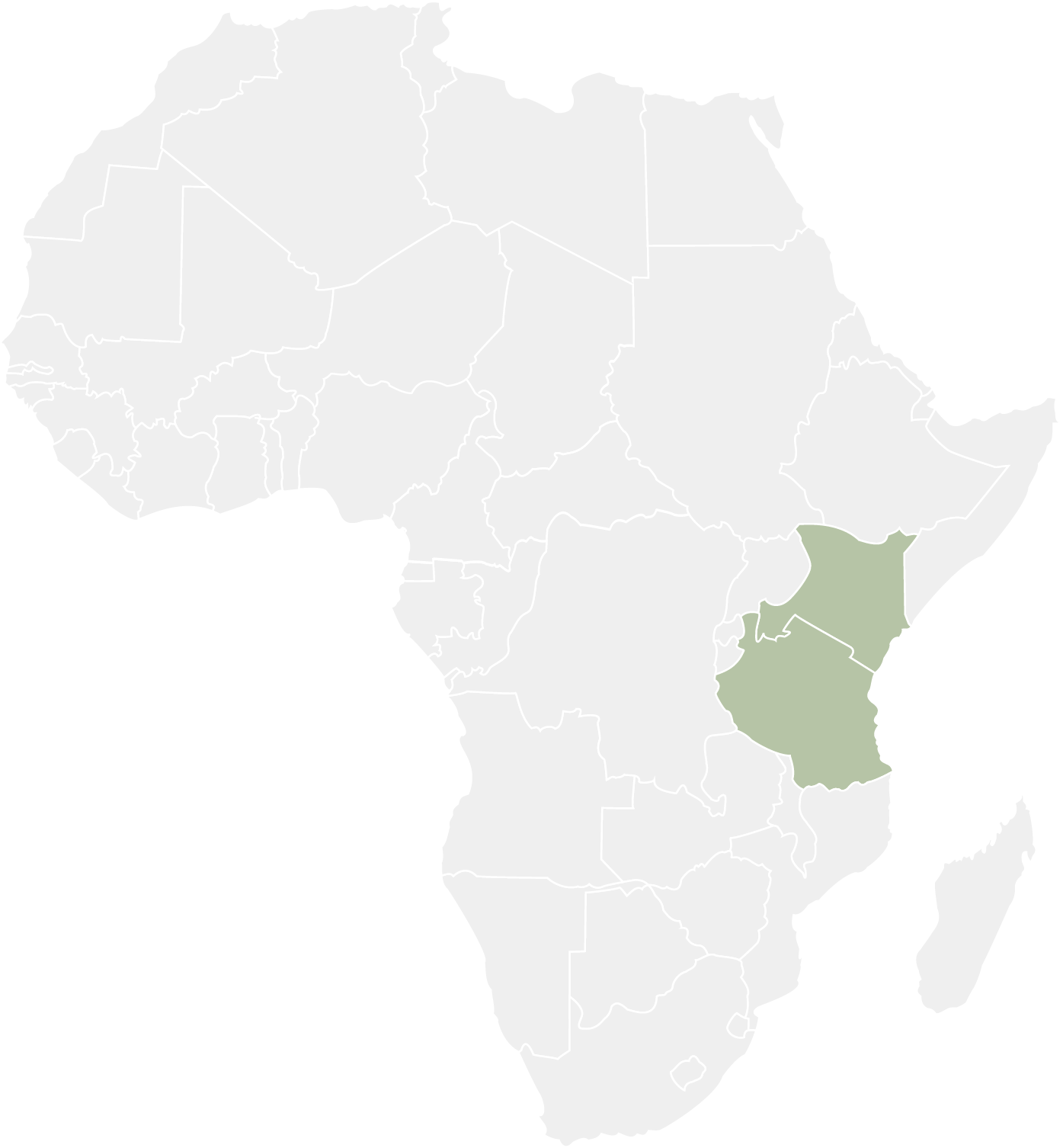 The Ubuntu Travel Difference

Personalized Itineraries
Attention to detail from start to finish

Conservation Promise
Travel with a purpose

Experts in Africa
Our team of travel experts know Africa
Tranquil and revitalizing settings in both Nairobi and Arusha 

Uncrowded and exclusive Big Five safaris 

Explore the largest National Park in Kenya – Tsavo 

Unbelievably large resident prides at Grumeti Game Reserve  

Witness the anti-poaching dog unit at Singita Faru Faru Lodge 

Private vehicle transfers and game drive vehicles throughout trip
All tours and activities as specified by itinerary

All ground transfers with private driver & guide

All inter-Africa flights as specified by itinerary

All accommodations (fully inclusive)

Full support from the Ubuntu Travel team, during and after your trip

Expert safari guiding throughout your trip
What will you experience?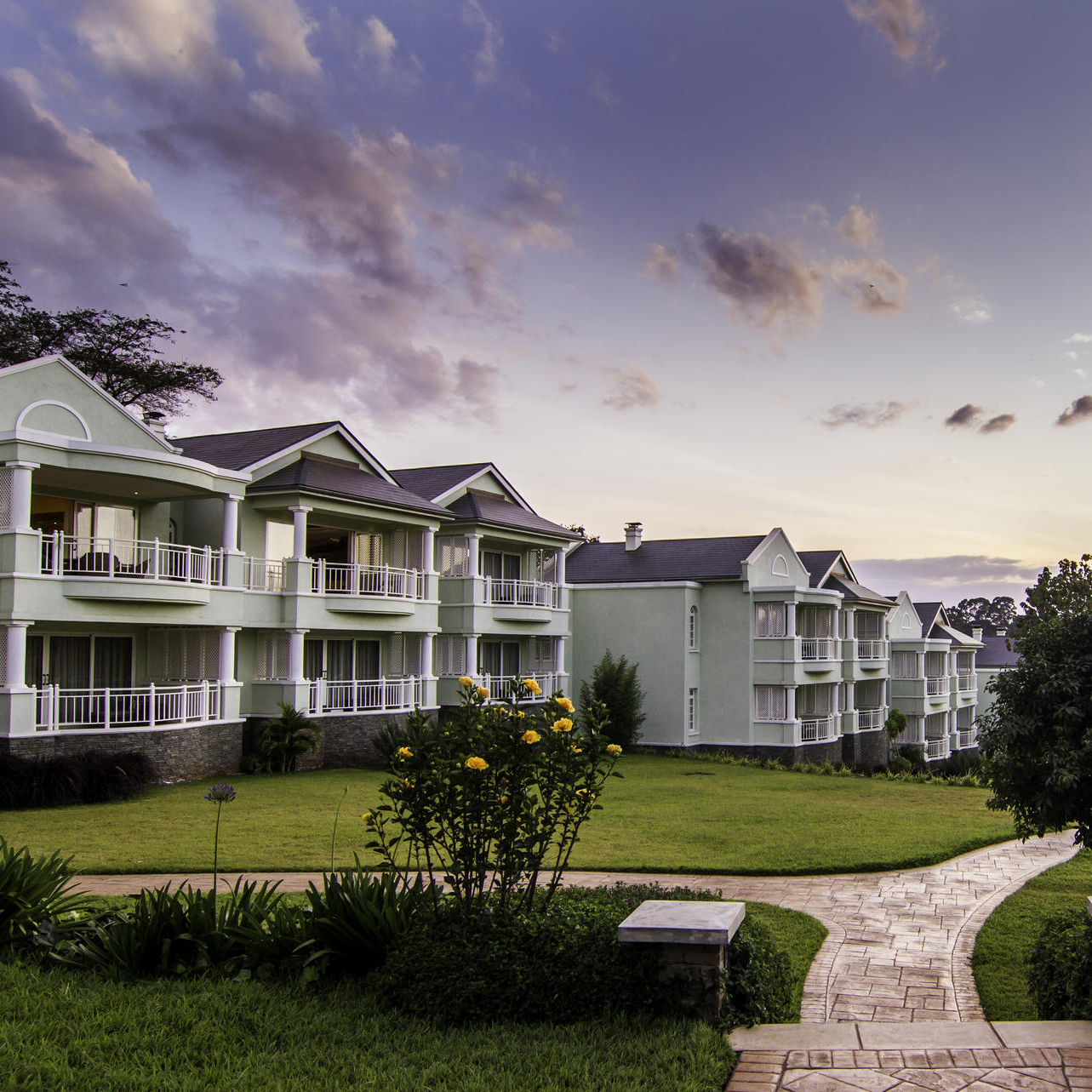 Hemingways Boutique Hotel | Nairobi
---
A beautiful boutique hotel situated in a wonderful residential area, Hemingways Nairobi provides a tranquil setting for those who need to recover from the long flight. If you are running on travel adrenaline, the Nairobi National Park provides a wonderful opportunity to view iconic species like zebras, giraffes, lions and even black rhino!
To unwind, enjoy your first African sundowner on your private balcony overlooking the Ngong Hills.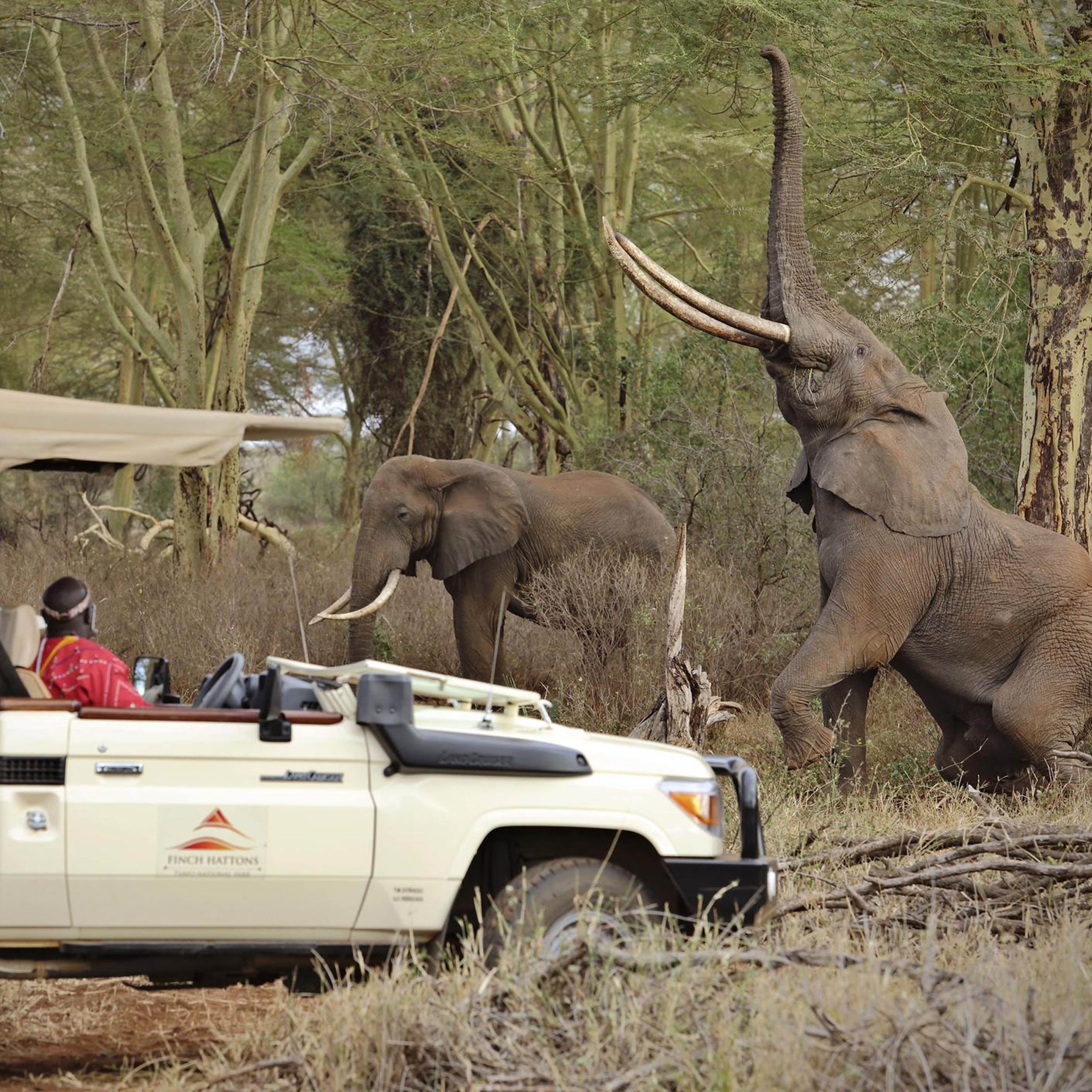 Tsavo National Park | Finch Hattons
---
Known for its herds of elephants and magnificent landscapes, Tsavo is Kenya's largest National Park. With only a few lodges scattered over this pristine and expansive wilderness, you will enjoy fewer crowds as you explore the ancient landscape for elephant herds, giraffes, leopards, and Masai lions!
Situated within 35 acres in the heart of the Western Tsavo is the luxurious Finch Hattons Safari Camp. With just 17 suites surrounded by hippos pools fed by natural springs from Mt Kilimanjaro, this camp provides the perfect combination of modern design with an authentic Kenyan safari experience.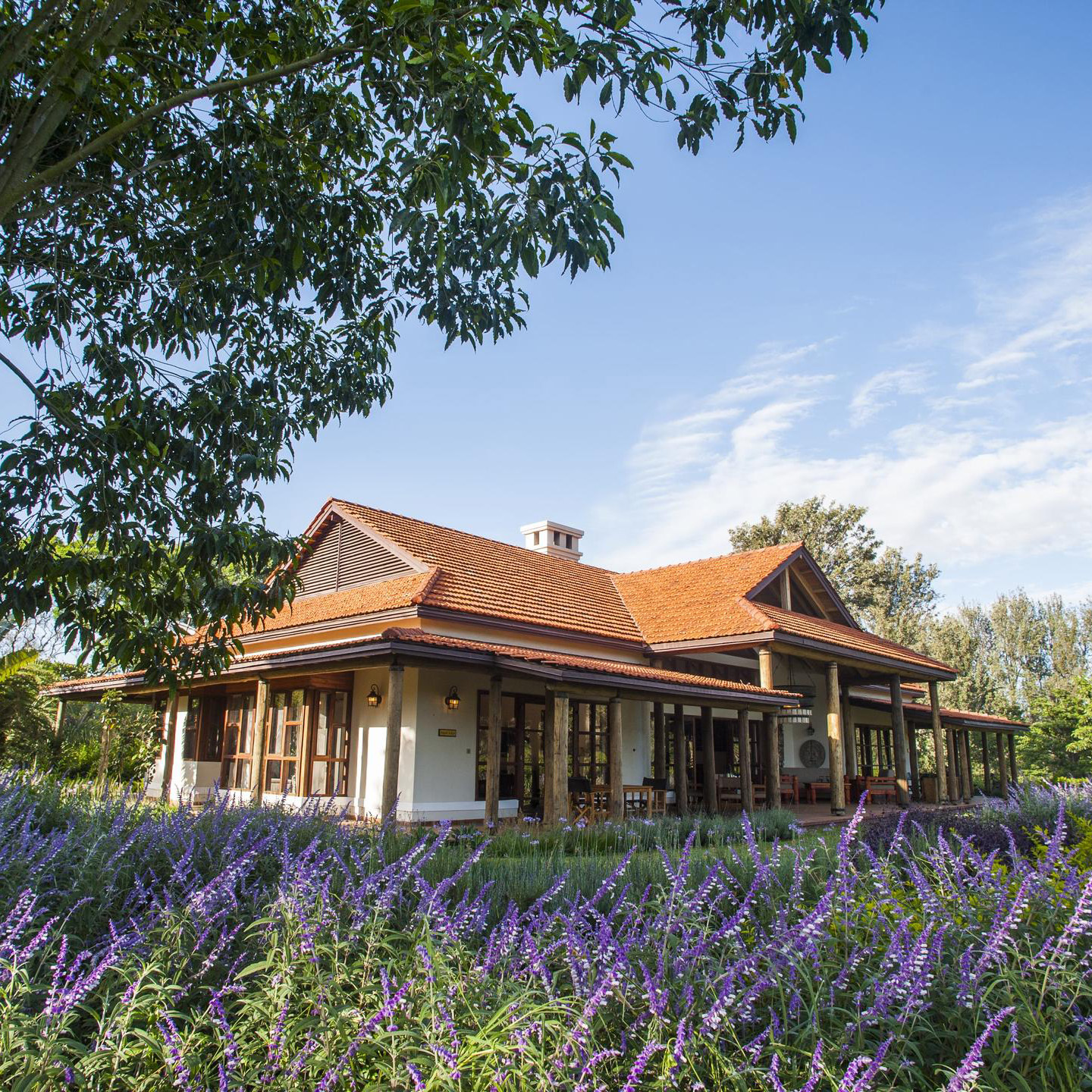 Legendary Lodge | Arusha | Tanzania
---
Set within a working coffee plantation is the luxurious Legendary Lodge. With delicious food, an in-house spa and beautiful views of Mount Meru, this luxurious accommodation lives up to its name.
Enjoy tranquil walks or bike rides inside the coffee plantation, relax by the swimming pools, or simply enjoy your large room and private verandah. For those who wish to view more of Arusha, we highly recommend an uplifting tour to Shanga, a glass and weaving workshop that supports and empowers people with disabilities.
Other activities include:'Bean-to-cup' coffee tour; Arusha National Park; a visit to the Tanzanite Museum.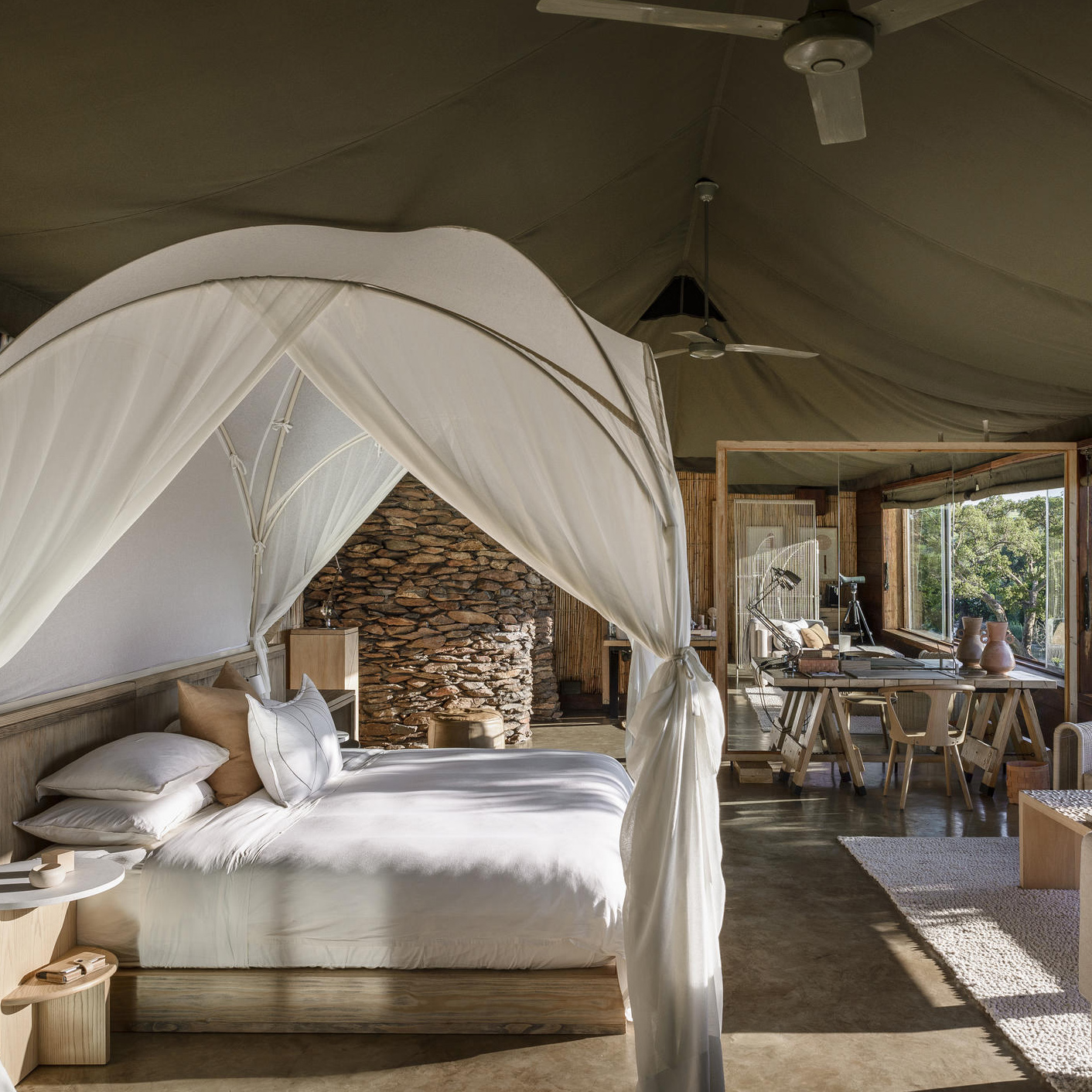 Singita Grumeti Game Reserve
---
A vital part of the Serengeti-Mara ecosystem, this private concession of over 350,000 acres is home to some of Tanzania's most luxurious lodges, such as Singita Faru Faru Lodge and Singita Sabora Tented Camp.
The landscape is a photographer's dream with dramatic life-giving storms and rainbows across wide open spaces during this time. The area is known for its large resident lion prides - sometimes between 20 to 60 strong! Between December and February the lesser Topi migration can also potentially be seen in the Western Corridor.
Visit Singita's famous K9 anti-poaching dog unit, and through their carers understand what it takes to protect the western corridor of the Serengeti!
Reach out and let's start talking. We'll listen and begin to tailor an experiential, private, luxury vacation based on exactly how you want to experience Africa. From adventure to relaxation—and everything in between—let us hand
Discover the magic of Africa
Wondering what you're missing out on?
Here's what a typical day on safari looks like,
captured by our team of travel designers!
Bought to you in partnership with
 
More Suggested African Safaris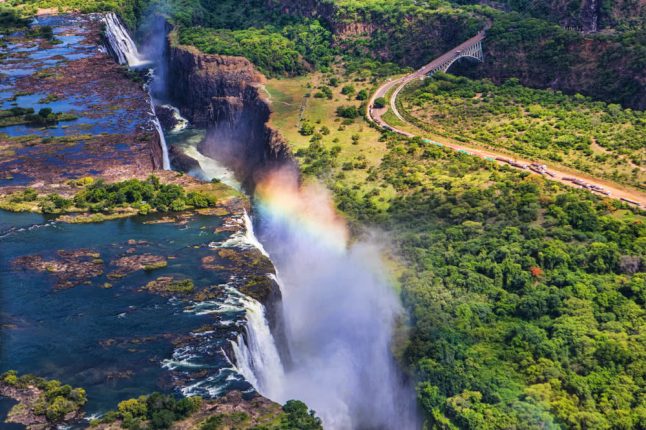 This itinerary commences at the world's largest waterfall, Victoria Falls. After experiencing this natural phenomenon, you will have some time to enjoy the Zimbabwean culture on this side of the Zambezi River. Then you'll be whisked away to neighbouring Zambia for an unforgettable safari experience.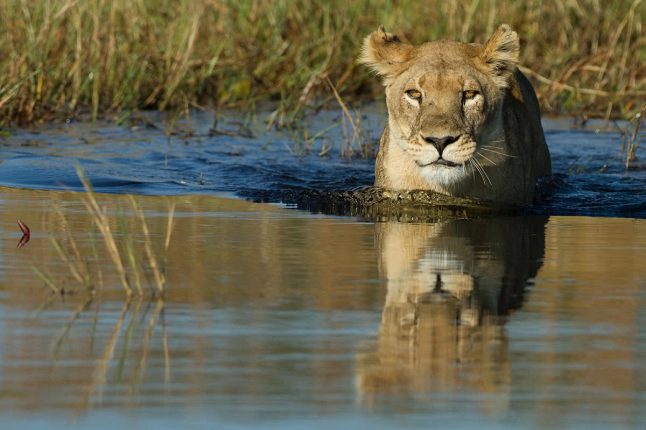 In this epic 14-day itinerary we'll introduce you to the best of Botswana and Zambia. After a luxurious stay at Victoria Falls you will be whisked away to the last authentic safari destination; Botswana, where the wildlife roam free and the possibilities are truly endless. An epic adventure.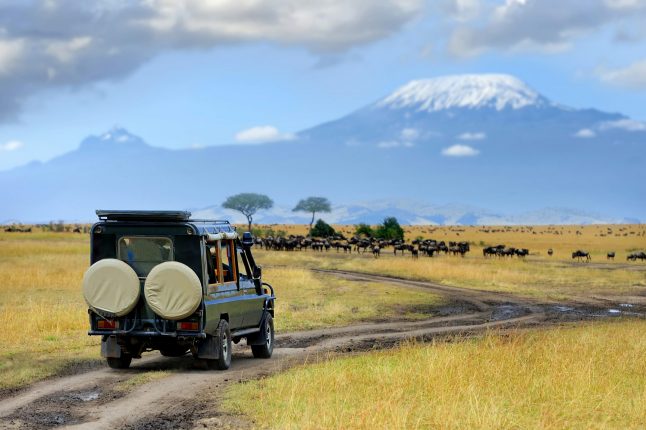 This all-inclusive Ultimate Kenya itinerary will take you to all the best destinations within this East African jewel. Traversing six of the best conservancies and National Parks within Kenya, you will spend 15 days immersed in all this country has to offer. Prepare to be swept away!