Thinking of going on your first safari in 2022? When you first start researching which destination to visit, you'll likely find that there is a lot of information out there and it can quickly become confusing. Add the new additional travel procedures in the world of Covid-19, we understand things can perhaps become a little overwhelming.  This is where we at Ubuntu Travel can help you navigate and safely discover the best safari destination for you. But we are getting ahead of ourselves! 
If you're wondering how to pick where to go on safari, we've got just the guide for you! Scroll through our beginner's guide to help you briefly understand the different regions, countries and activities on offer throughout Africa. 
Africa is waiting for you!
Where to go on Safari in Africa
Southern Africa
Southern Africa is often the first choice for new visitors to Africa. South Africa itself is often the first port of call, with many travelers opting to add the likes of Botswana or Namibia to their itinerary for something unique and more off the grid. However, there is much more to choose from. If you fancy a bucket list item check off, Zambia and Zimbabwe are also great choices. Both of these countries border the Zambezi River (one either side). The river is of course the gateway to the world-famous Victoria Falls. So, what are you waiting for? Here's how to choose where to go on a safari in Southern Africa.
South Africa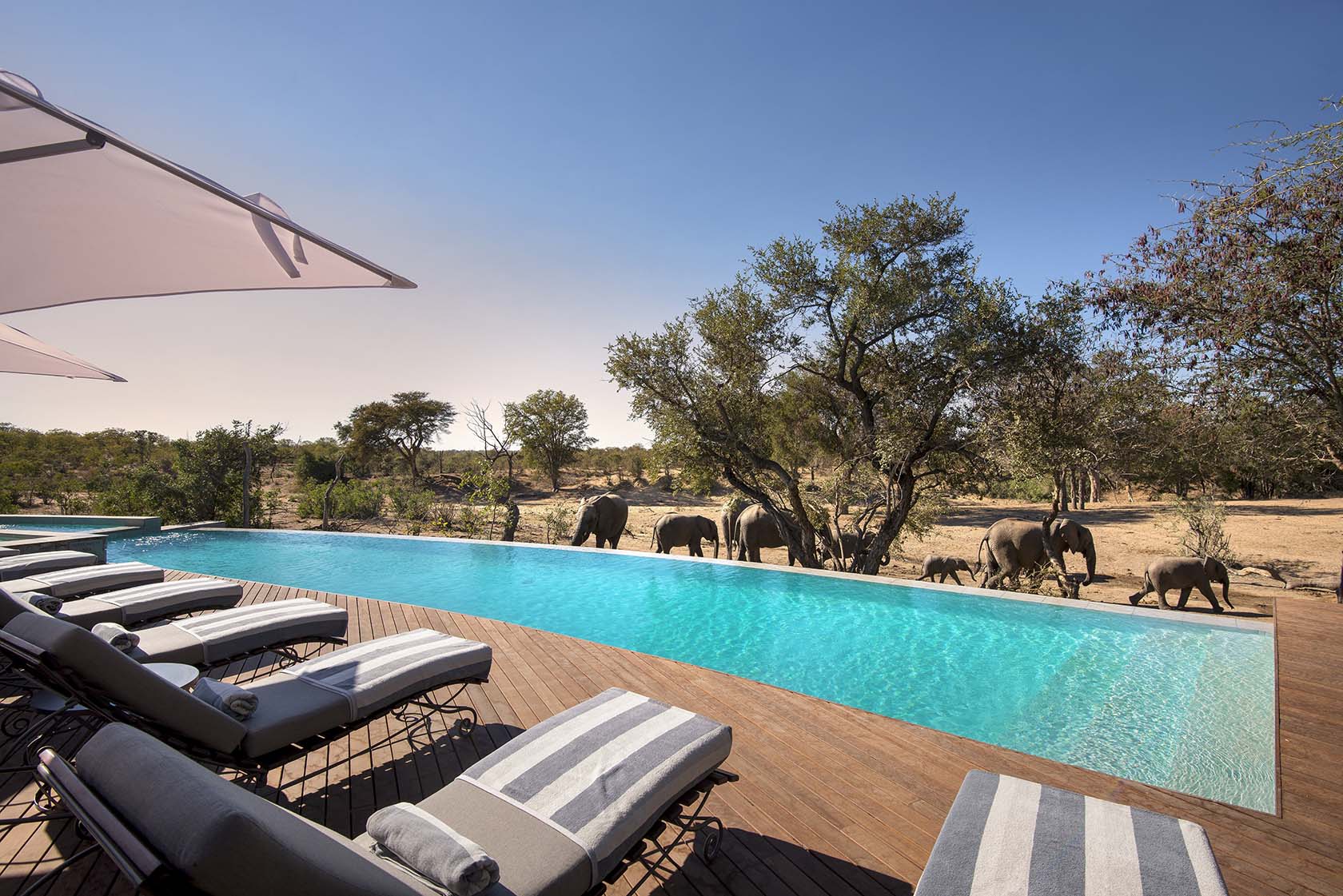 South Africa is often the first country of choice for new safari goers. As one of the more developed African nations, it is a great place to start if you are nervous or unsure about visiting Africa. Believe us, there is no need to be! But we understand how it feels to visit a new place for the first time.
South Africa offers a lot of options, too. You might have already heard or read about Kruger National Park, which is one of the most recognized Big Five game reserves in the country. There is an abundance of lodges to choose from in this national park, so it is often a top choice. Neighboring Sabi Sand Game Reserve, which shares a fenceless border with Kruger, offers similar wildlife viewing but is arguably more exclusive. Many of the highest levels of luxury lodges are located here in Sabi Sand Game Reserve. 
Then of course you have your lesser known reserves that are equally as impressive. Phinda Private Game Reserve is a great choice for animal conservationists, or travelers wishing to contribute more to conservation efforts. andBeyond has just celebrated its 30 year anniversary and the reserve's conservation story is inspiring for sure. Ubuntu Travel has a Conservation Safari itinerary here, which enables you to meet these ground-breaking conservationists and play a part in selected conservation experiences. 
Then you have Madikwe Game Reserve in South Africa's North West Province, very close to the border of Botswana. This is another hidden gem not many travelers discover on their first visit. It is quite popular among local South Africans, so you will often find this a great choice to mingle with others. It is also a fantastic malaria-free option for those traveling with younger children or who don't want to take malaria tablets.
There are of course many more destinations within South Africa and we'd be lying if we didn't say Cape Town is a huge drawcard for this destination! Although it is a city, many travelers add a stopover in Cape Town to their safari adventure. Be sure to allow at least a few days in the city, plus a few days in the Cape Winelands if you're not short on time.
Suggested Itinerary – The Best of South Africa 
Botswana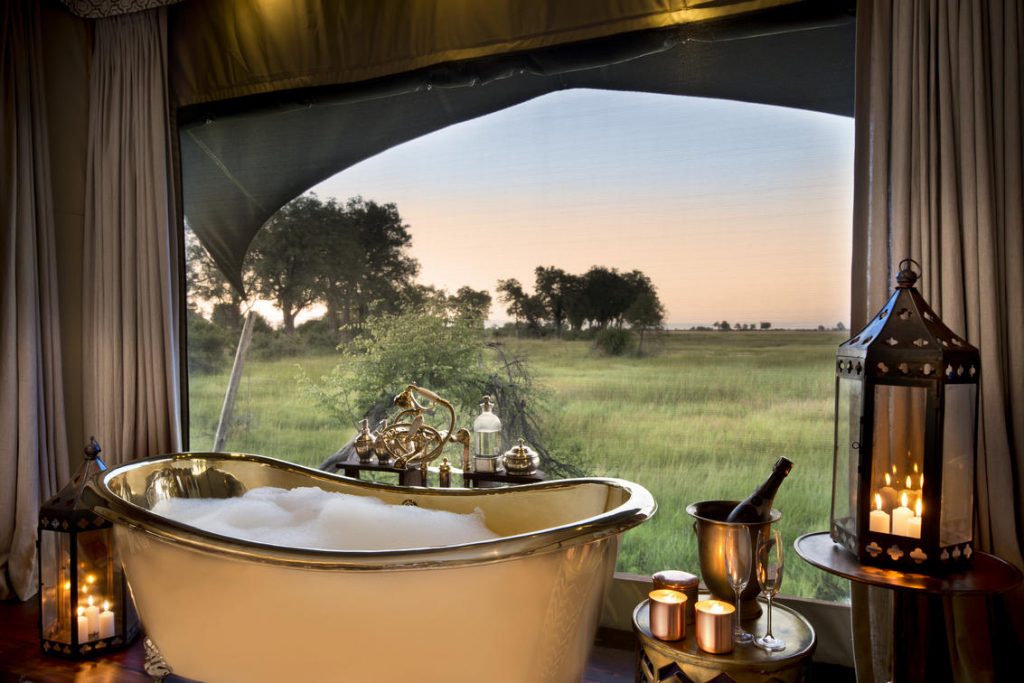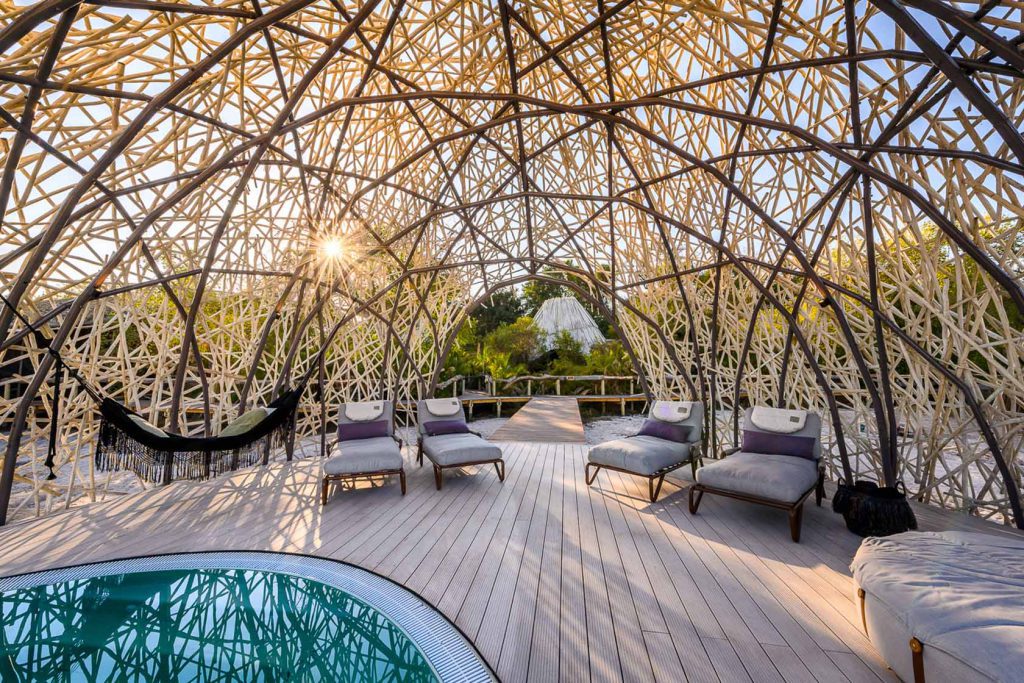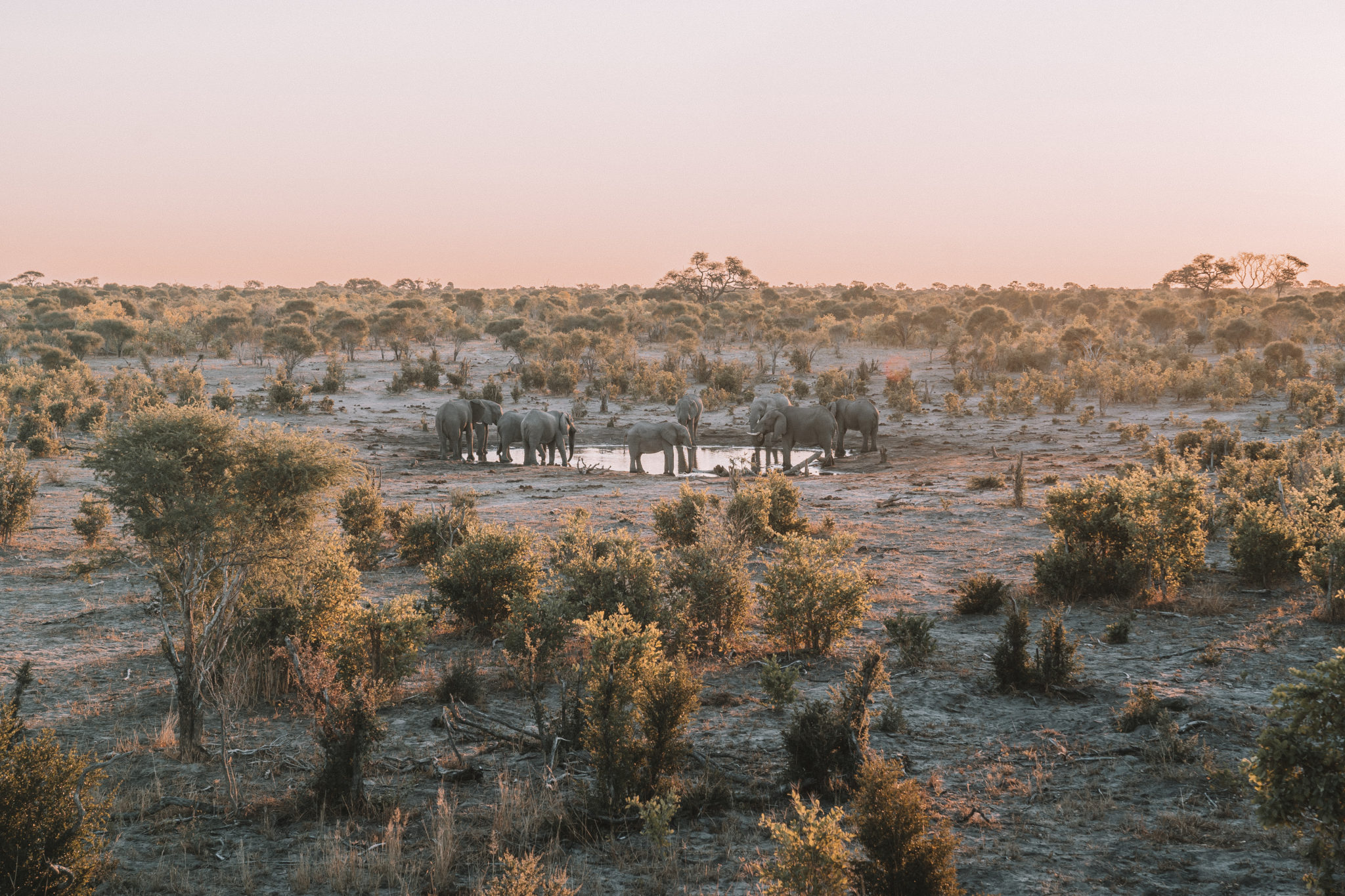 Just next door in Botswana – adventure awaits. Botswana is said to be one of the most authentic safari destinations and once you've visited, you will soon see why. Over in Botswana the experience is much more rugged and real. There aren't fences to keep animals within an area (unlike in South Africa) and the safari experiences feels like a journey of discovery. Perhaps because you never know what to expect!
The Okavango Delta is where most safari travelers will choose to visit. This oversized wetland has come to be known as the river that never meets the sea. Every year the Delta floods in the Winter months, which attracts many animals to the area and makes for an incredible wildlife experience.
Elsewhere in Botswana, we are absolutely besotted with the Kalahari Desert. Despite being close geographically to the wetlands of the Okavango Delta, the experience in the Kalahari could not be any more different.
Suggested Itinerary – Explore The Best Of Botswana 
Namibia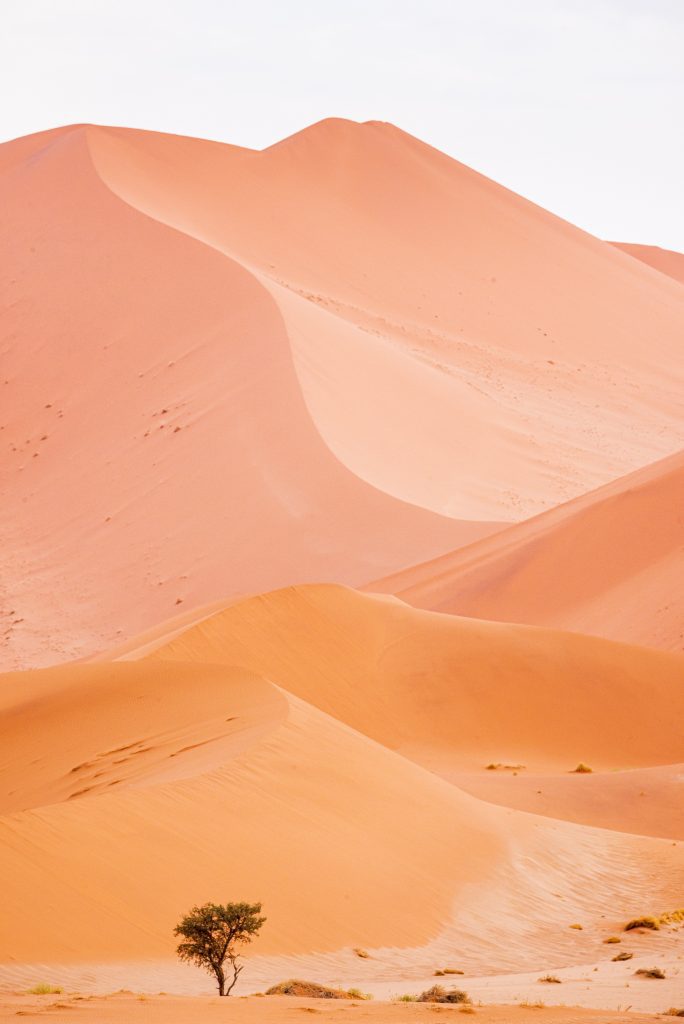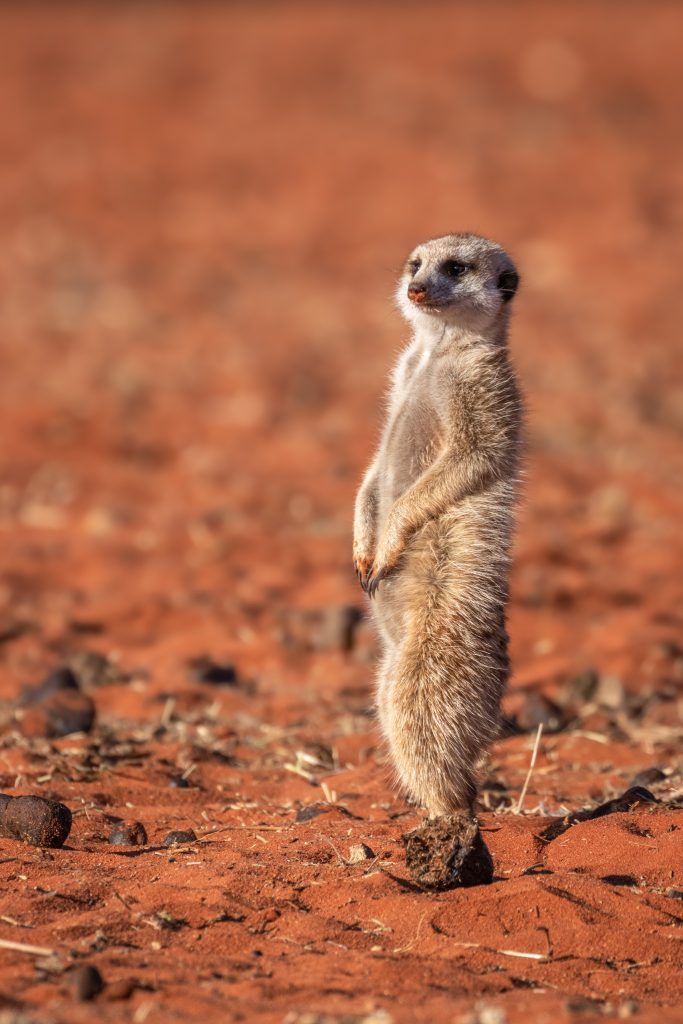 A land of extreme isolation, Namibia has a lot to offer the nomadic traveler. It has become a top spot for photography enthusiasts, with its endless plains and dramatic desert dunes. But if you're looking to spend a good amount of time here, there are many sides to Namibia. It all depends on how many days or weeks you have to discover this destination!
Sossusvlei Desert is by far and large the crowning jewel of Namibia. Literally translating to "dead marsh", the large empty salt pan is surrounded by incredible red sand dunes. But what might surprise you is that you can actually climb these sand dunes and get a bird's-eye view over the desert beneath you. It is not an easy feat, but one to tell the grandkids that's for sure!
Etosha National Park is another great destination in Namibia for wildlife lovers. If you are determined to make your time in Namibia a wildlife safari as well, there really is no better destination than Etosha.
Suggested Itinerary – Namibian Flying Safari 
Zambia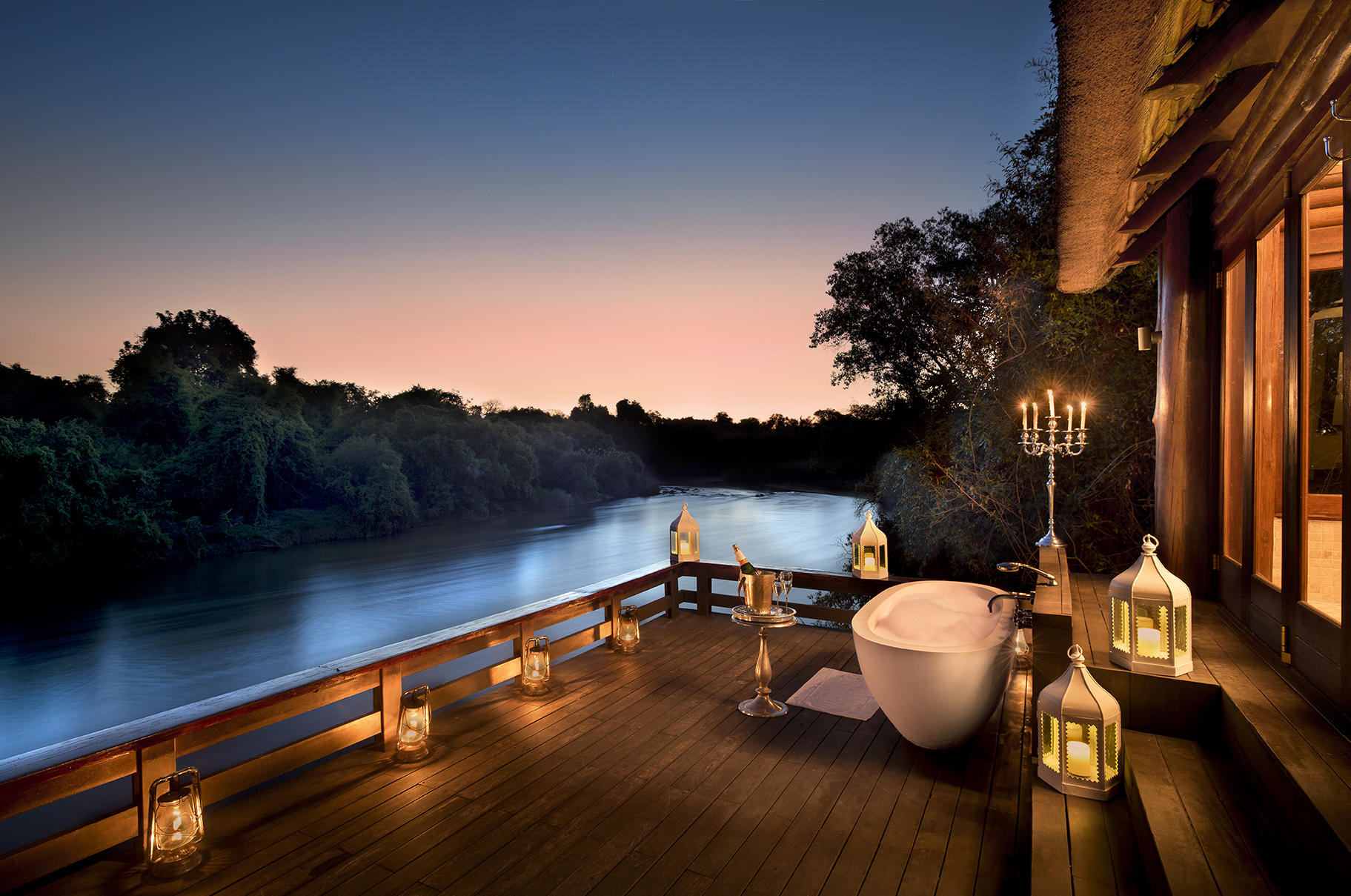 Zambia is next up on our list because the people are incredibly hospitable, the wildlife is plentiful and the safari experience feels very real and raw. There are many great reasons to make your way to Zambia, but these are our favorite:
Victoria Falls is without a doubt the biggest drawcard for visitors to Zambia. These impressive waterfalls mark the tail end of the Zambezi River and are known to be one of the largest waterfalls in the world (depending on who you ask – they might just be the largest!)
Then there are many great National Parks to choose from, especially if you are looking for a traditional safari experience. You will see plenty of wildlife regardless of the season and to be honest, it is difficult to choose just one National Park to recommend our Ubuntu Travelers! But we often choose to send travelers to South Luangwa National Park as the wildlife viewing is incredible and the lodges are simply beautiful.
Suggested Itinerary – Southern African Explorer 
Zimbabwe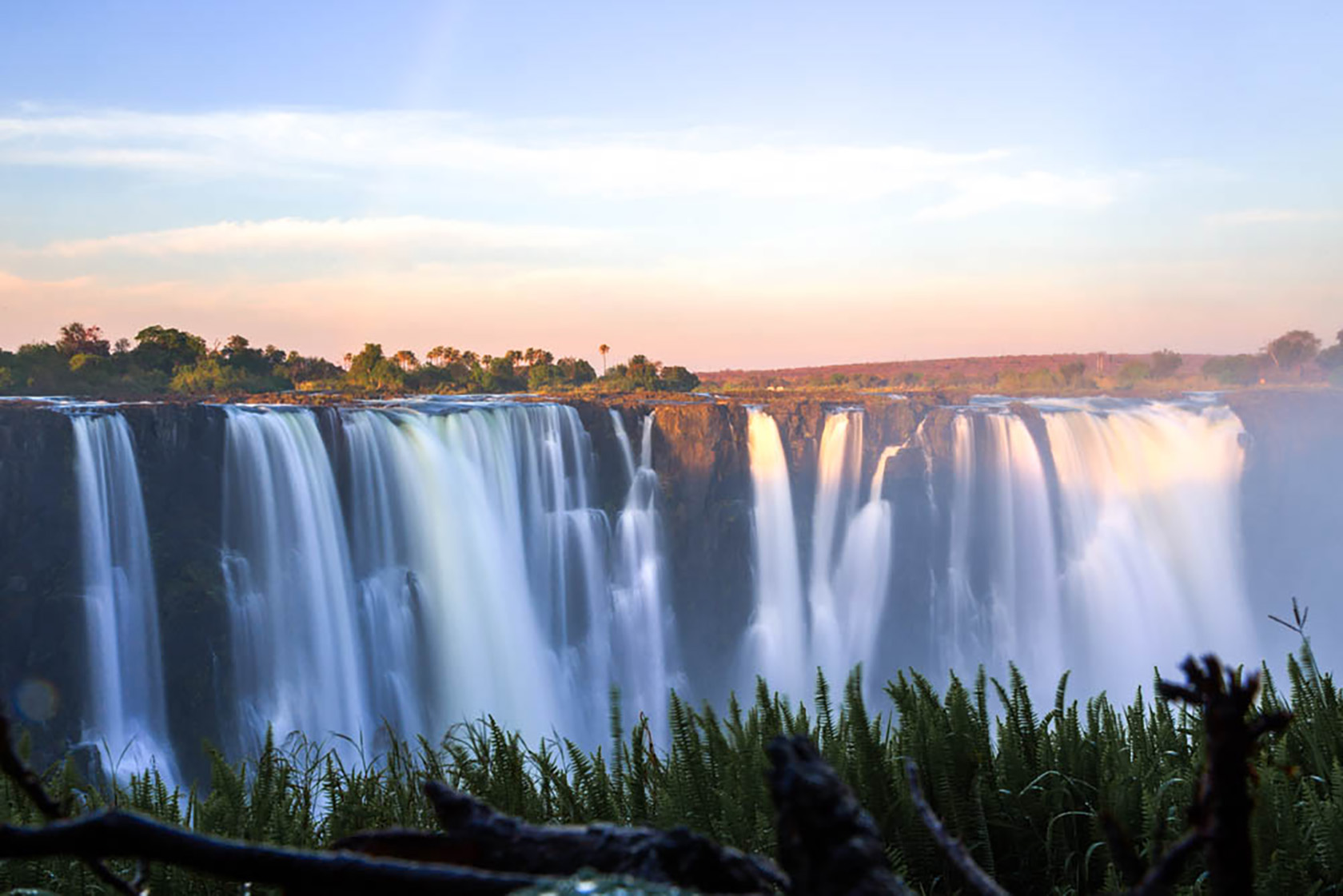 Just across the Zambezi River, you will find Zimbabwe, which shares the border with Zambia to the river and the impressive Victoria Falls. Thus you could choose either country to experience the falls and for the daredevils out there, you might consider visiting Devil's Pool on the Zambian side of the river.
However in Zimbabwe, you can't miss the opportunity to visit Hwange National Park in the west of the country. This area is renowned for being home to large elephant herds, thanks to its vast grasslands and mopane woods. Here you will also have the opportunity to track wild dogs and many other predators who call this bushland home.
Check out our itinerary "Waterfalls and Wildlife" in Zambia and Zimbabwe!
East Africa
Over in East Africa, safaris have stood the test of time. If you ever considered yourself born in the wrong era, then be prepared to step back in time to where the safari experience began. Buckle up, you're in for one incredible adventure!
Kenya
Kenya is one of Africa's most popular choices for safari-goers and it isn't hard to see why. Before you even leave Nairobi (the capital city) you have the opportunity to see wildlife up close and personal at the incredible Giraffe Manor. And while securing a night here is never easy, our team of travel specialists can always try to pull some strings to get you in there!
Then of course you have the ever popular Maasai Mara, one of Africa's most visited National Parks. This incredibly vast area covers more than 583 square miles and hosts an incredible display of African wildlife.
If you are looking for something a little more off the beaten path, consider including Lake Nakuru in your travel plans. Here you can witness a beautiful display of flamingoes who call the lake home.
But as this is one of the most popular choices for safari-goers, you'd better believe there is plenty more to choose from! You can also include a visit to Mount Kenya, a great opportunity to hit the trails for the adventurous travelers out there. Tsavo East National Park offers ample wildlife viewing opportunities with fewer crowds, making it a great addition to your trip. Or of course you could make a pit stop at Amboseli National Park for a night of glamping under the African sky.
Suggested Itinerary – The Ultimate Kenyan Safari 
Tanzania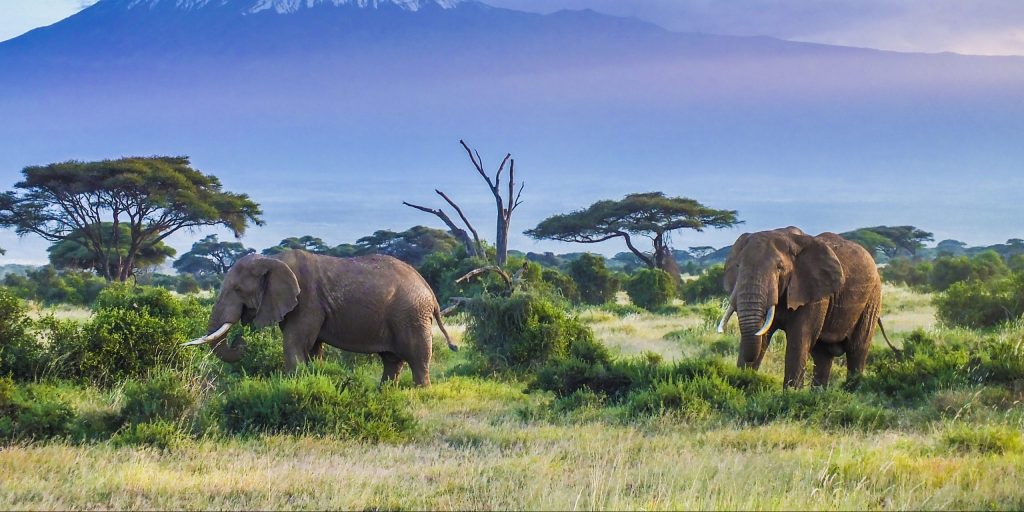 Next door in Tanzania the wildlife is equally as impressive as Kenya, which of course is best experienced in the incredible Serengeti National Park (bordering the Maasai Mara in Kenya). The Serengeti is best visited to witness the Great Migration when hundreds of thousands of wildebeest and zebra move annually throughout the year in search of fresh grazing pastures. It is an incredible sight to see, but should certainly be booked in advance. Have a look at our Great Migration Guide to understand when it's best for you to witness this incredible wildlife spectacle. 
Then of course you have the incredible Mount Kilimanjaro for active travelers wishing to seek out their adrenaline fix on the mountain. We have some great guides who will take you to the summit every step of the way in this life-changing multi-day trek.
Another favorite choice for our clients is to stay a couple of nights at the ethereal Ngorongoro Crater, an ancient caldera. The landscape in this part of Tanzania is unlike anything else you will see across Africa. 
Zanzibar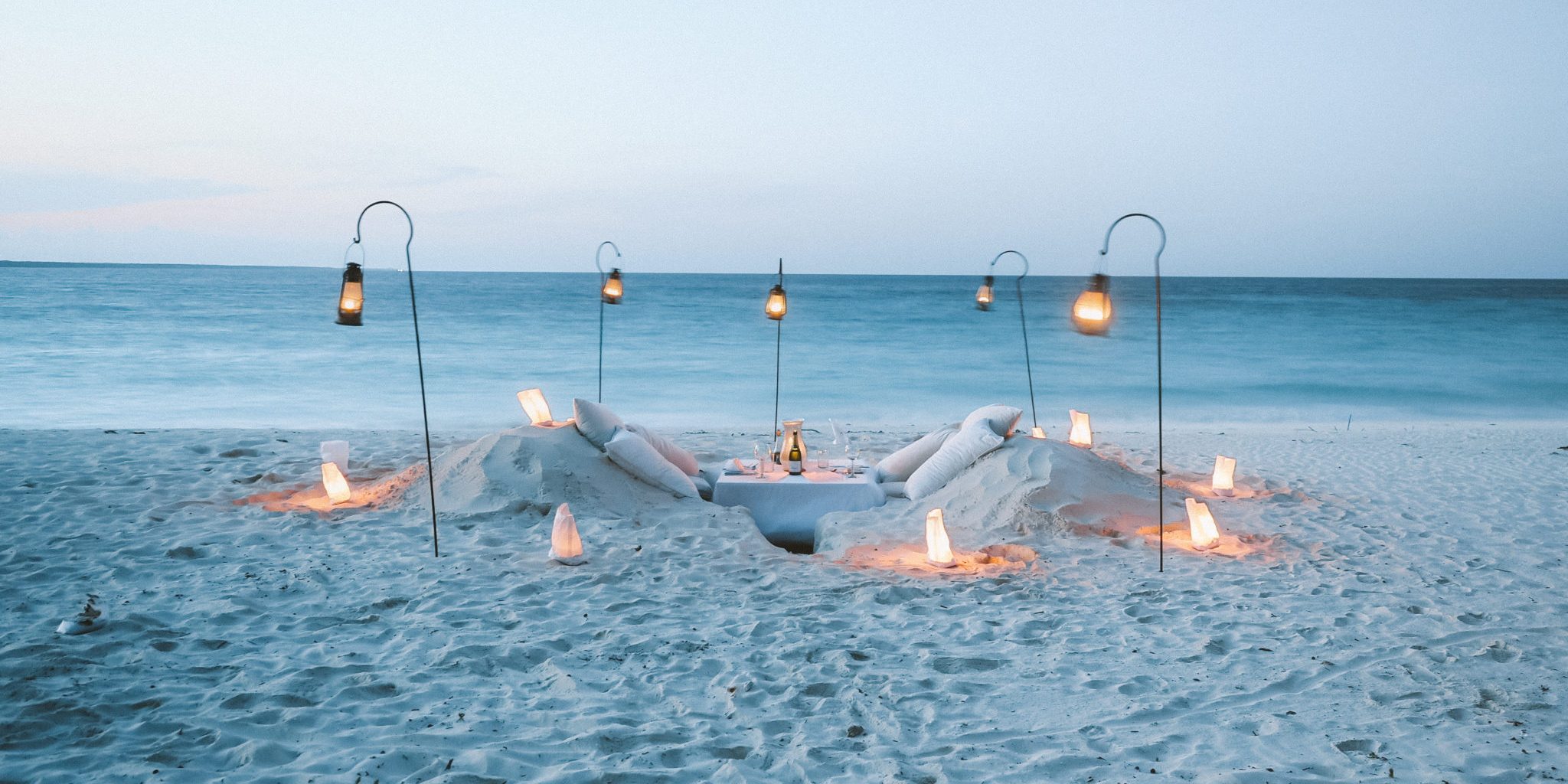 While still technically within Tanzania, the island of Zanzibar deserves its own recognition and accolade (you'll soon see why!)
This is where island time kicks in, coconuts are sipped slowly on the beach and the breeze is welcomed to give reprieve from the tropical heat. Sound like paradise? We think it is! Zanzibar is affectionately known as a post-holiday holiday destination, best enjoyed after a traditional safari.
Wondering where to stay? Our team of travel experts plan incredible bespoke itineraries in Zanzibar and beyond. If a private island tickles your fancy, we know just the spot!
Get the best of both worlds with this Suggested Itinerary – Tanzania and Zanzibar 
Rwanda
Rwanda has become synonymous with animal conservation and for good reason. This landlocked country in the heart of East Africa has become a sanctuary for mountain gorillas. And what more could you ask for than to see these creatures in the wild?
We plan bespoke itineraries to Rwanda to help you see the best of the country from start to finish. We'll take you on the trip of a lifetime as you visit Volcanoes National Park and experience mountain gorillas up close. Interested to know more?
Suggested Itinerary – Rwanda Gorilla Trekking 
Uganda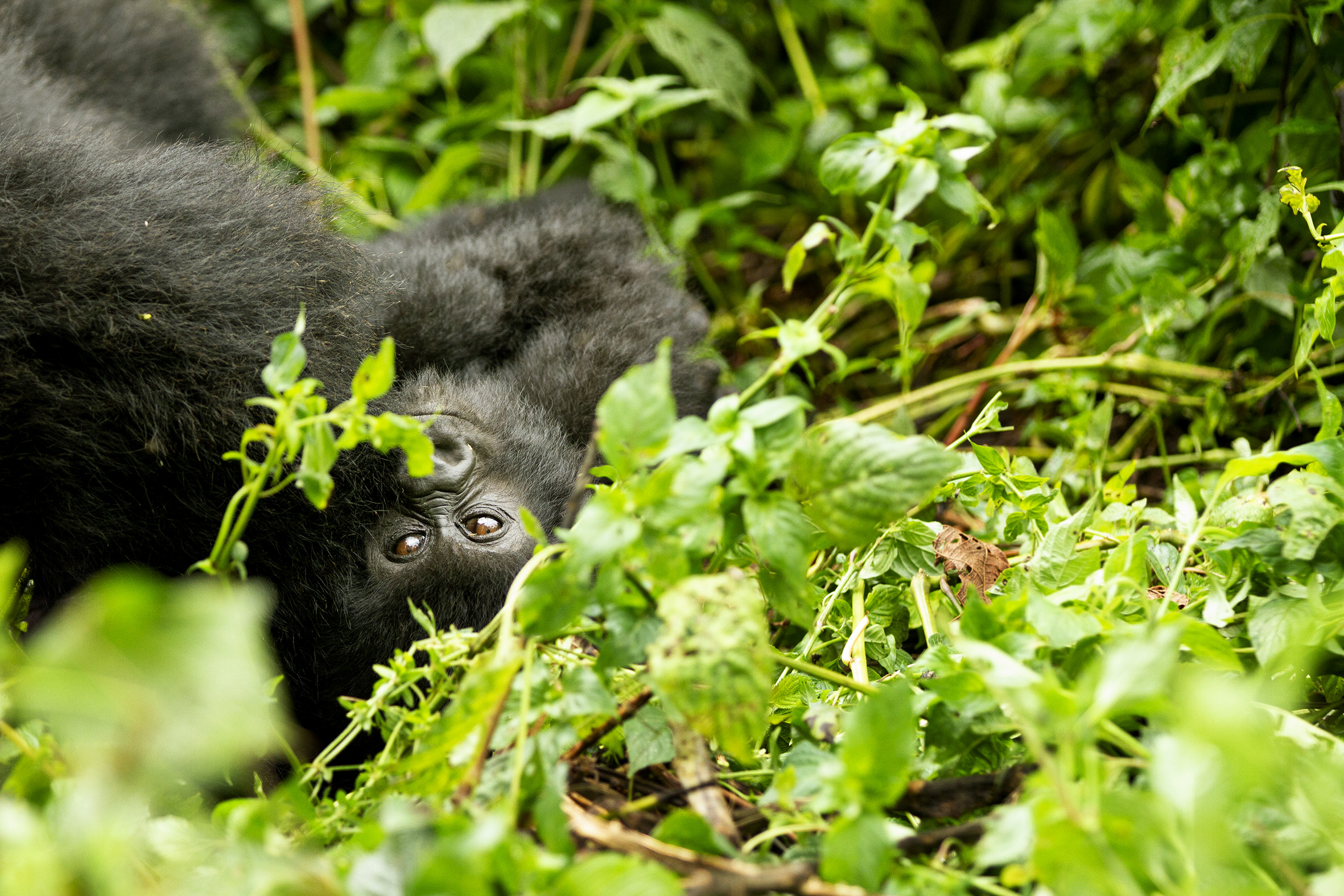 Lastly, we have only great things to share with you about the whimsical landscapes on offer in Uganda. Neighboring Rwanda, this country shares many similarities but also many differences. When you are trying to pick where to go on safari in Africa, Uganda might not be your first choice. But it certainly pays off to travel (and think) outside the box! 
Take the trail less traveled with this Suggested Itinerary – Uganda Mountain Gorillas