Great Migration & Romantic Masai Mara
12-day suggested itinerary 
Starting from $12,500 per person
Majestic Amboseli, Great Migration and Zanzibar
12 Days, 11 Nights
Best for: elephant herds; great wildebeest migration; Big Five; Couples and Honeymooners 
This 12-day safari is all about putting you in the best position to witness nature's most spectacular wildlife productions and wilderness areas. 
Your journey starts in Kenya's capital, Nairobi. Rejuvenate after your flight with inspiring wildlife encounters at the Daphne Sheldrick Elephant Orphanage and Giraffe Center. With the iconic Mount Kilimanjaro as your backdrop, marvel at the magnificent elephant herds and big tusked elephants in the Amboseli National Park. 
A classic and romantic safari experience awaits you in the wildlife-rich Masai Mara. Home to the Big Five, go in search of resident lion prides, large elephant and buffalo herds, elusive leopard and even the endangered black rhino. Drift over the Mara River in a hot air balloon, while sipping champagne and viewing pods of hippo below.
Under a canvas of luxury, witness the Great Wildebeest Migration in the Serengeti National Park. Strategically moving with the Migration a few times a year, these carefully selected luxury glamping camps will immerse you in the most spectacular and largest mammal migration on earth! Before slowing it all down and soaking up the warm Indian Ocean in the culturally and historically rich Tropical Island of Zanzibar.
The Ubuntu Travel Difference

Personalized Itineraries
Attention to detail from start to finish

Conservation Promise
Travel with a purpose

Experts in Africa
Our team of travel experts know Africa
Authentic wildlife and conservation experiences in Nairobi 

Witness the herds of 'big tusker' elephants in Amboseli

Romance in the world famous Masai Mara National Park

Luxury glamping experience in the Serengeti National Park 

Witness the Great Wildebeest Migration (seasonal) 

Water activities in Zanzibar including snorkeling and dhow cruises 
All tours and activities as specified by itinerary

All ground transfers with private driver & guide

All inter-Africa flights as specified by itinerary

All accommodations (fully inclusive)

Full support from the Ubuntu Travel team, during and after your trip

Expert safari guiding throughout your trip
What will you experience?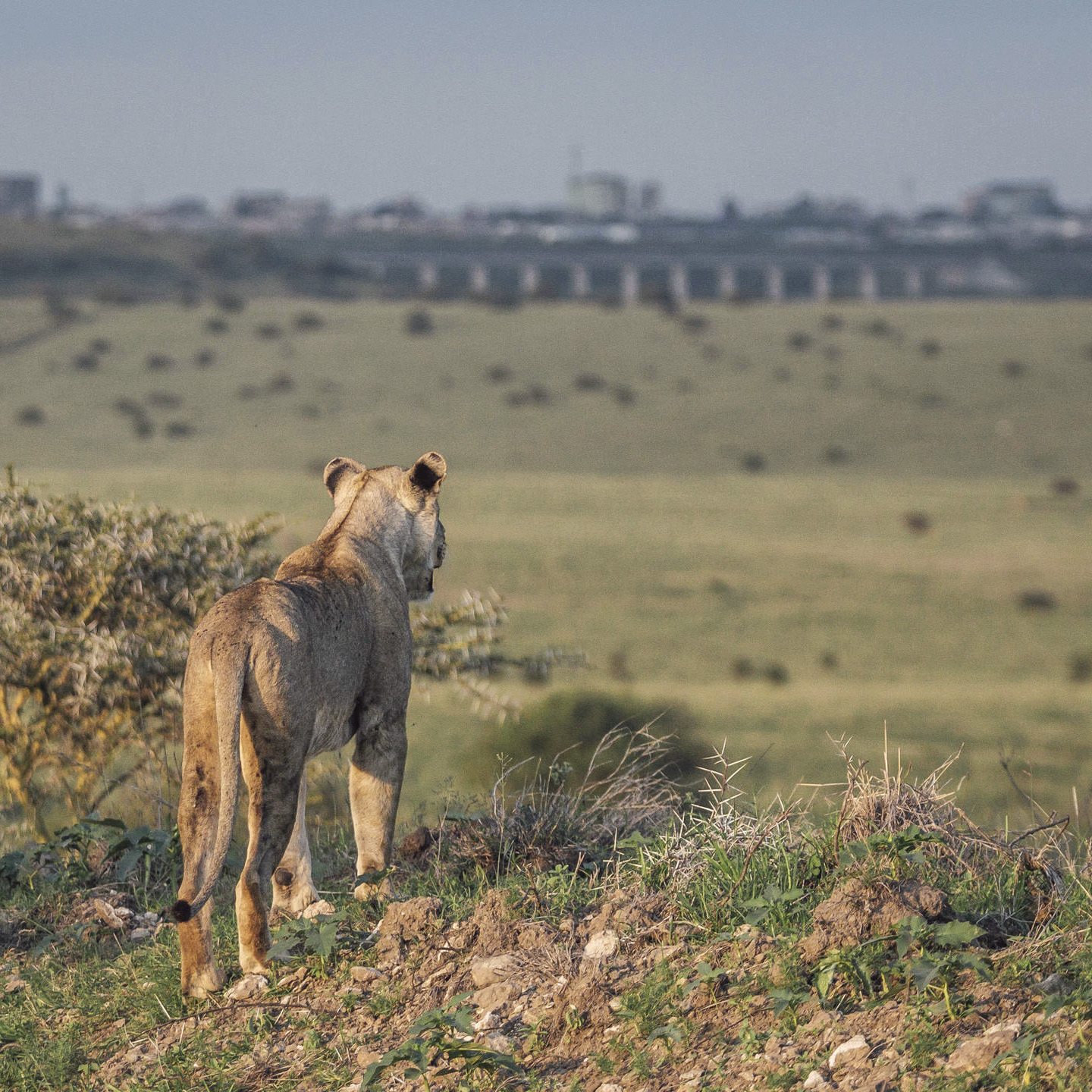 Nairobi | Kenya
---
Arriving in Kenya's capital marks the start of your adventure. While it is just a one-night stopover in Nairobi, this is a great opportunity to shake off the jet lag.
Enjoy unique wildlife encounters at both the Daphne Sheldrick Elephant Orphanage or at the famous Giraffe Center. Both experiences are heart-warming, providing you with an opportunity to get up close to these iconic species. And to learn from the dedicated staff who work to protect them and other vulnerable animals. For those running on travel adrenaline, the national park offers an opportunity to see some of Africa's iconic species like zebra, giraffe, lion and even rhino!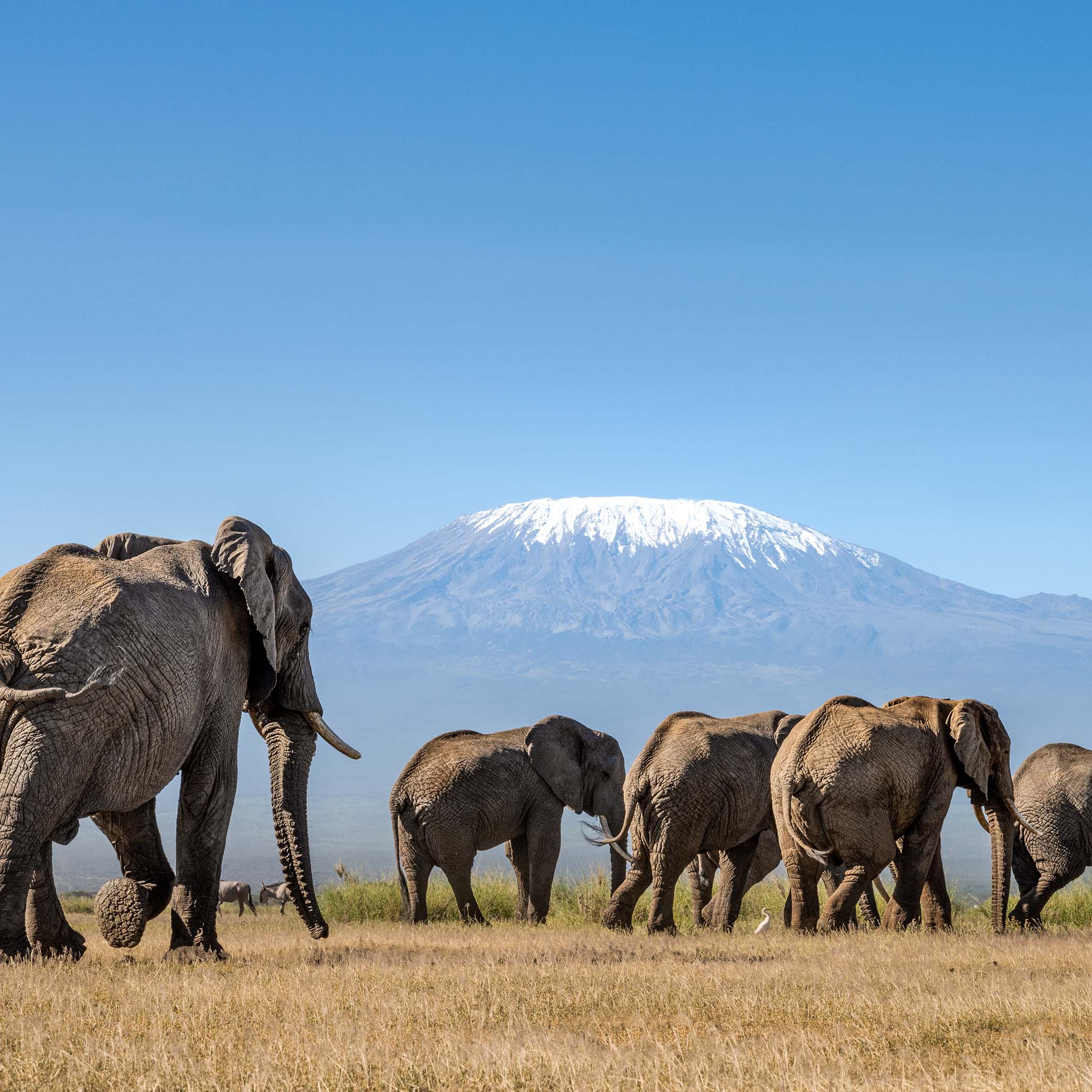 Amboseli National Park | Kenya
---
Marvel at magnificent herds of elephants and large tuskers, all with breathtaking views of Mount Kilimanjaro, the largest free-standing mountain in the world!
Located in the south of Kenya, Amboseli National Park is unsurprisingly one of Kenya's most popular national parks! Besides witnessing massive herds of elephants, you will have the chance to see a variety of wildlife such as the Masai giraffe, zebra, antelopes, lion and perhaps even cheetah on the open plains!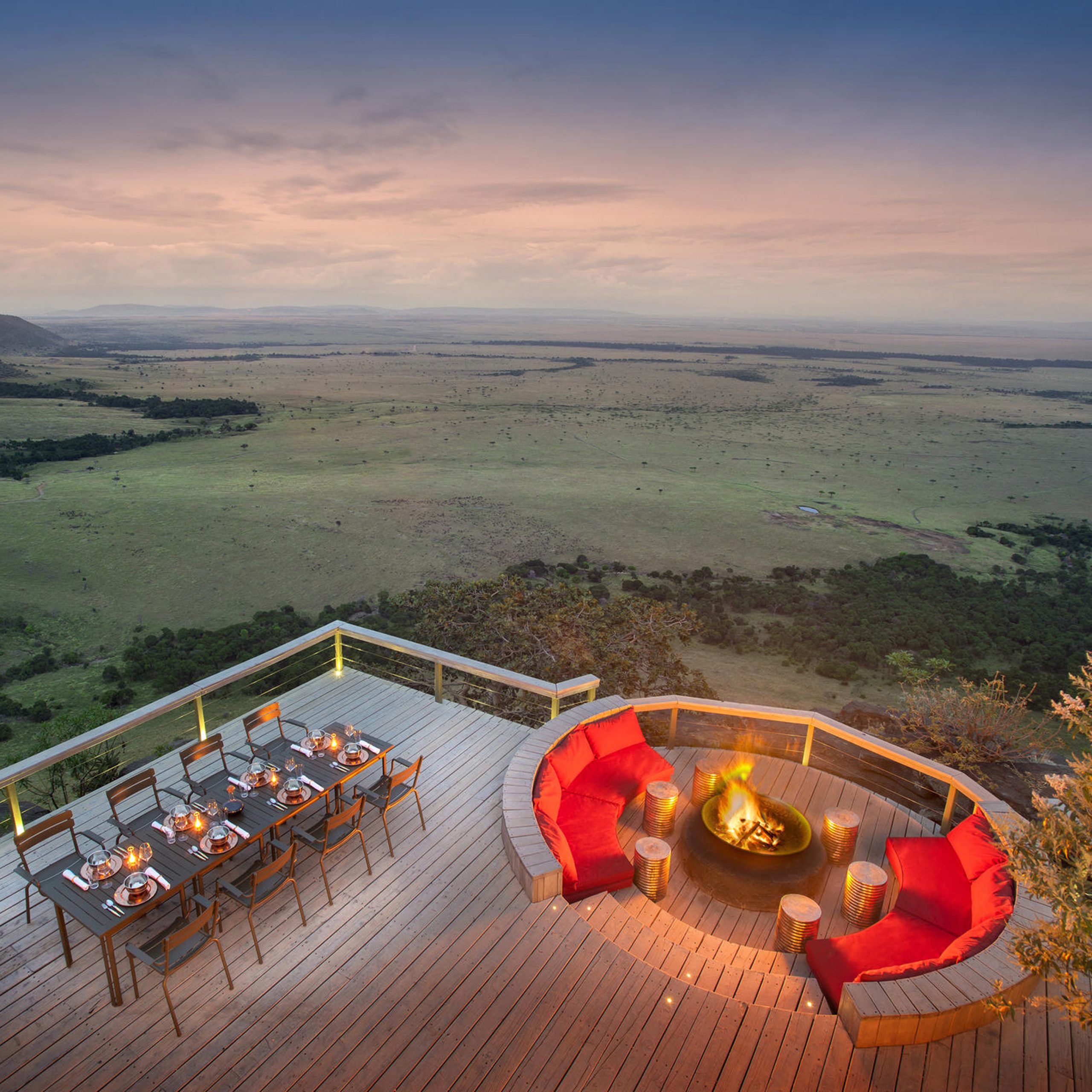 Masai Mara National Park | Kenya
---
Arguably Kenya's most famous National Park, the Masai Mara is your classic Big Five safari destination. With exceptional year-round wildlife viewing and breathtaking open grassy plains, this is the perfect place to scan the horizon for resident prides and cheetah coalitions!
Wake-up before sunrise and float over the Masai Mara on a hot air balloon, before enjoying a champagne breakfast. The anticipated Great Wildebeest Migration arrives between August and October - bringing dramatic river crossings and predator interactions.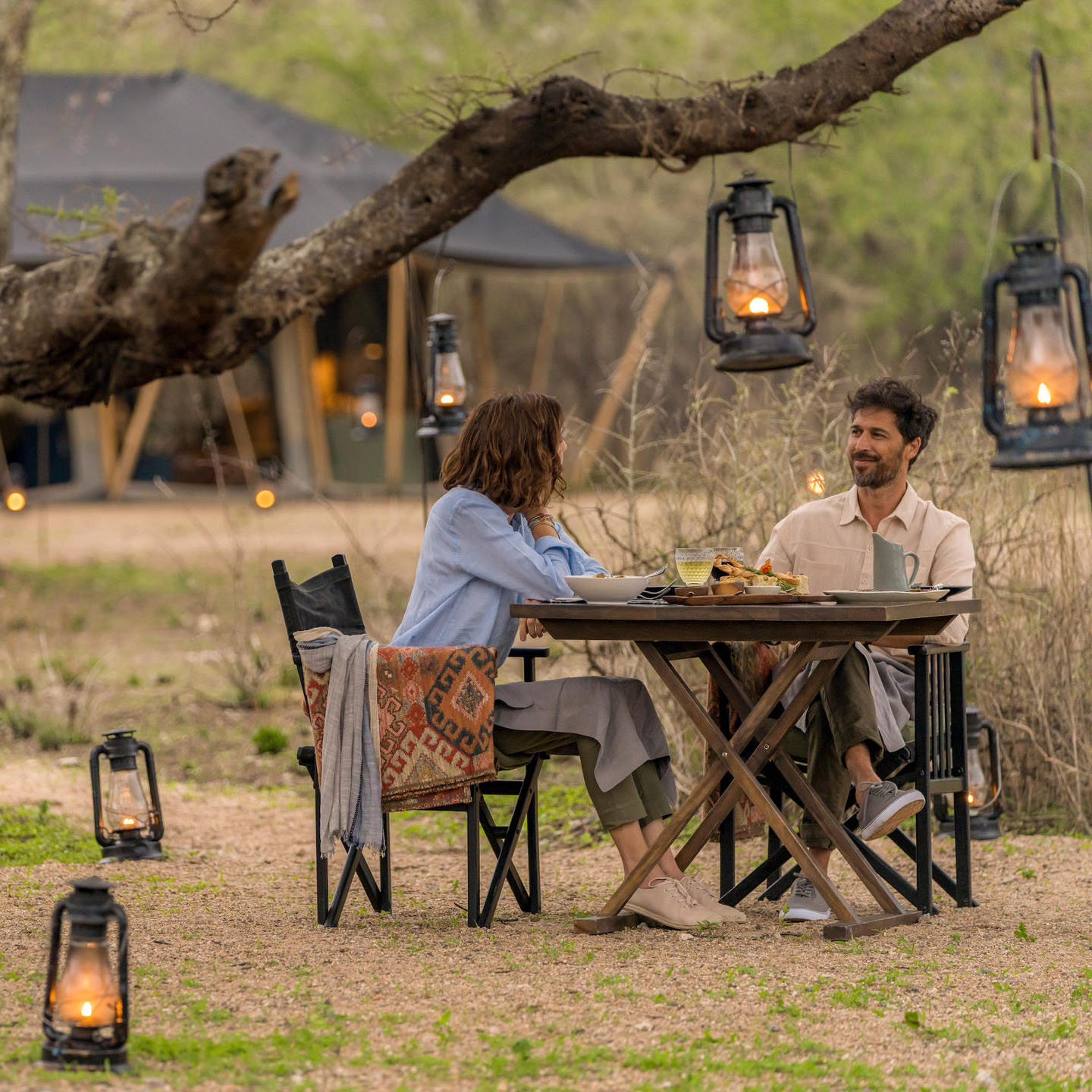 Serengeti National Park | Luxury Mobile Camps
---
Often misunderstood, the Great Wildebeest Migration is a year-round cycle, where an estimated 1.5 million wildebeest, 400,000 zebra, 300,000 Grant's and Thompson's gazelles, and 12,000 eland migrate in search of green grazing pastures!
The perfect way to get you closer to the Great Wildebeest Migration is by staying in luxurious tented camps! These canvas "glamping camps" move multiple times a year to anticipate the Migration movements, positioning you as perfectly as possible to witness the largest terrestrial mammal migration in the world. No matter what time of year you travel!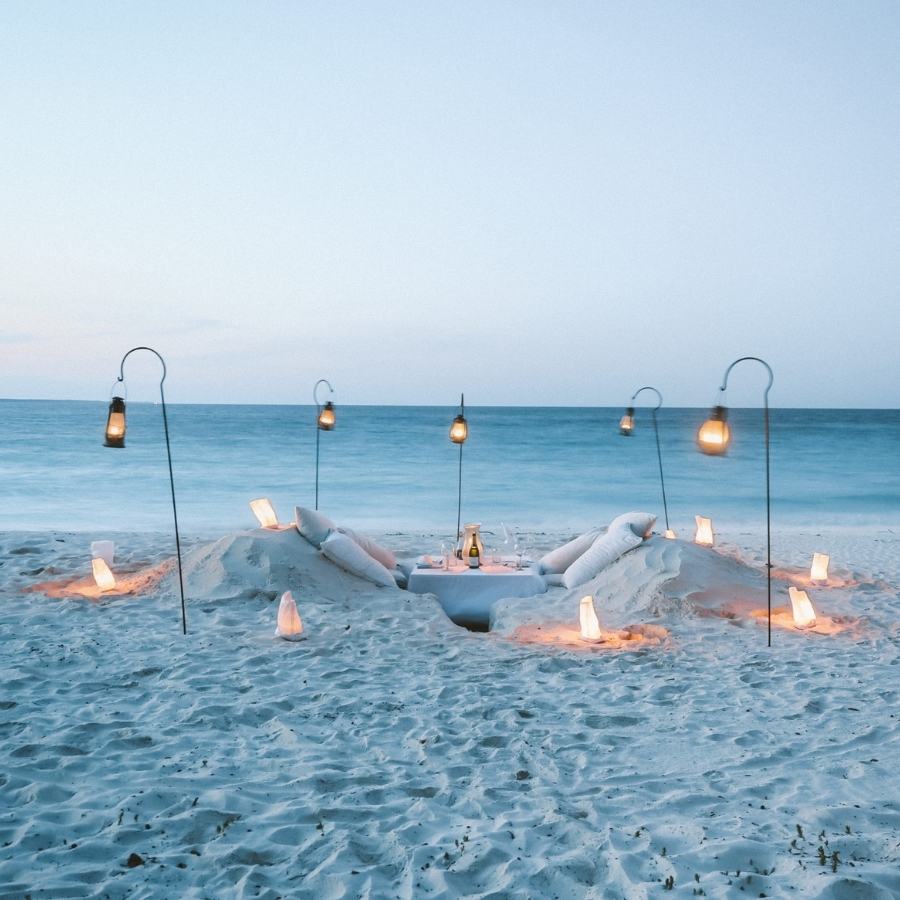 Zanzibar | Tanzania
---
When you need a vacation after your holiday, you simply add Zanzibar to the end of your remarkable safari. Zanzibar is an island with a lot of depth and history, having long attracted seafarers, traders and merchants to its iconic shoreline. Set in the Indian Ocean, just off the coast of Tanzania, Zanzibar is an archipelago of different islands that each offer something unique.
From the bustling fish markets and ancient streets of Stone Town, to the tranquil beaches and private islands. Zanzibar is a place where time has no meaning and island life truly takes over. Relax on its pristine white beaches; snorkel and dive in remarkable coral reefs and cruise into the sunset of a traditional dhow. The perfect place to reminisce and soak up your time in Africa!
Reach out and let's start talking. We'll listen and begin to tailor an experiential, private, luxury vacation based on exactly how you want to experience Africa. From adventure to relaxation—and everything in between—let us hand
More Suggested Itineraries in Africa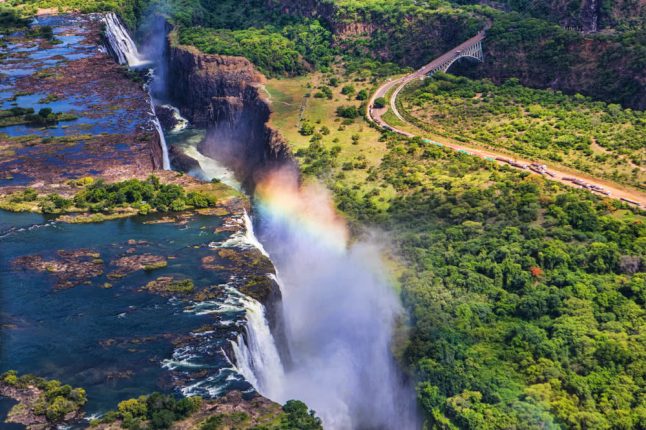 This itinerary commences at the world's largest waterfall, Victoria Falls. After experiencing this natural phenomenon, you will have some time to enjoy the Zimbabwean culture on this side of the Zambezi River. Then you'll be whisked away to neighbouring Zambia for an unforgettable safari experience.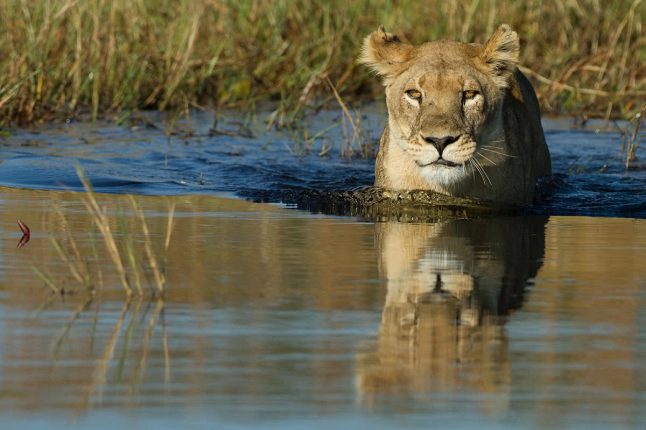 In this epic 14-day itinerary we'll introduce you to the best of Botswana and Zambia. After a luxurious stay at Victoria Falls you will be whisked away to the last authentic safari destination; Botswana, where the wildlife roam free and the possibilities are truly endless. An epic adventure.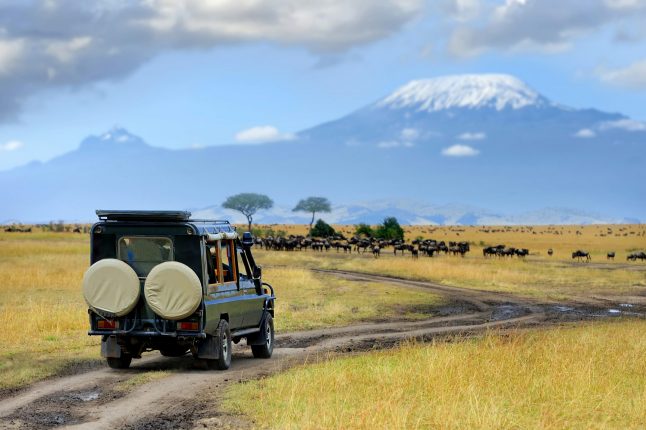 This all-inclusive Ultimate Kenya itinerary will take you to all the best destinations within this East African jewel. Traversing six of the best conservancies and National Parks within Kenya, you will spend 15 days immersed in all this country has to offer. Prepare to be swept away!