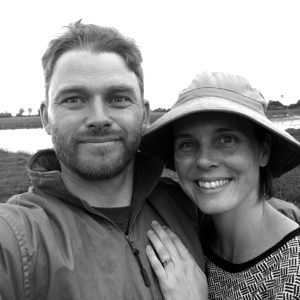 Written by Marketing Manager, Sean Messham
As a previous guide in the Kruger National Park and Sabi  Sand Game Reserve, I am often asked two questions. The first one, "do you miss the bush?" And the second is, "what's the funniest story you have about guests?" To answer the first question – every day. Although I live in Cape Town and enjoy exceptional opportunities to explore the mountain and the oceans, guiding in the bush was a special chapter in my life and one I hold close to my heart. The second – while let's just say I have plenty. Some funny, others absurd and yes one or two frightening.  Perhaps a blog post for another time..
What people do not regularly ask is, "what do you wish you did more of as a guide?" And my answer is – walking safaris! As I described in my blog post 'Untamed Zimbabwe: why it should be your next safari', walking safaris awaken your seemingly "neglected senses into a kind of instinctive alertness. Now, more than ever, every movement, sound, smell and touch becomes heightened. Not in a twitchy, scared or adrenaline soaked way. It's more a feeling of belonging, that you are a part of this wilderness… The feeling you get as you begin to walk is like an inherent sense of awareness."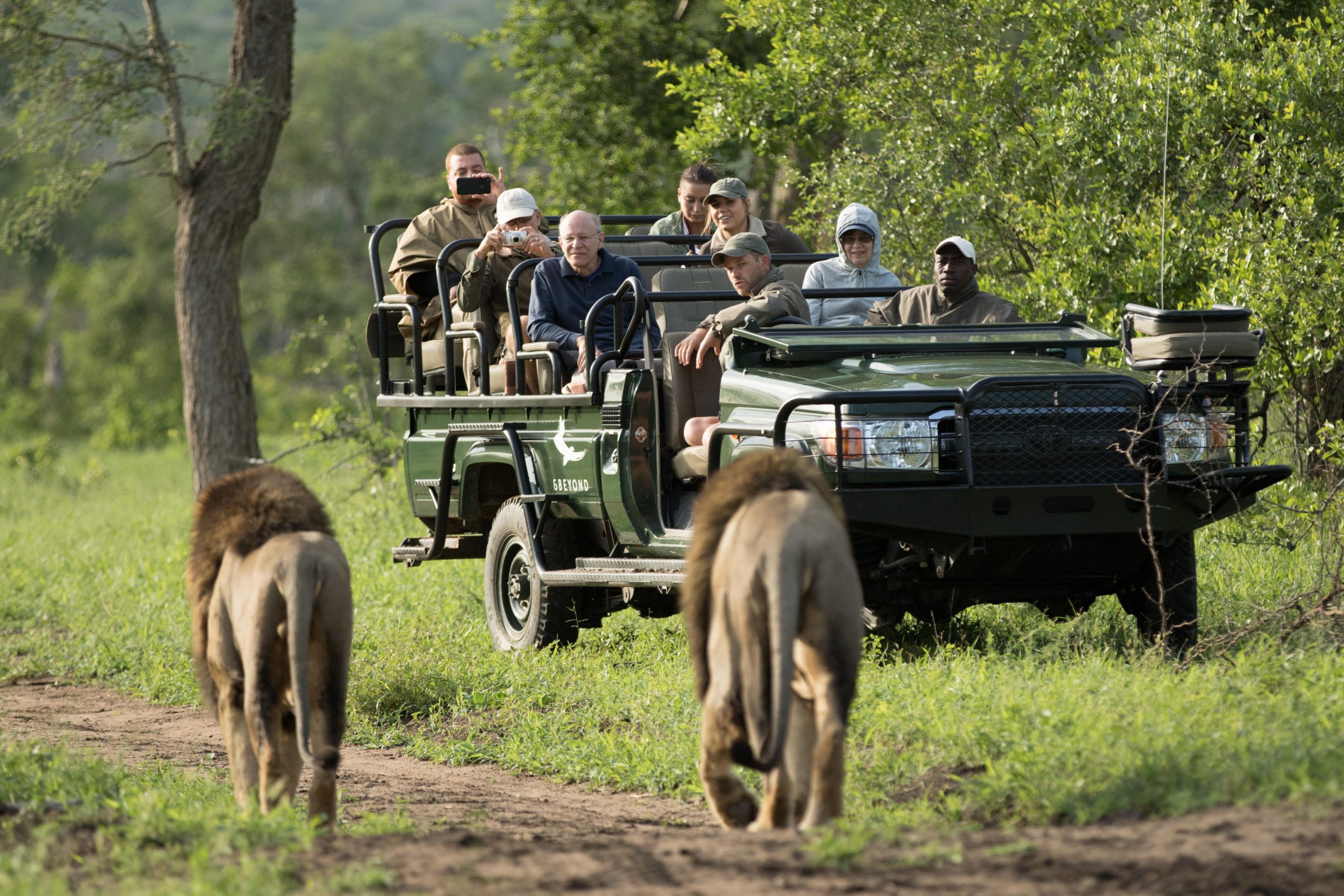 Above image: turning back the clock. Now Marketing Manger, Sean Messham, guiding in the Sabi sand Game Reserve, South Africa. 
I understand that many Ubuntu Travelers will be anxious to see as many animals as possible – especially the Big Five. And with time often against you, with three to four day stays, a walking safari might not seem like a "smart option" to achieve this in comparison to being on the vehicle. Honestly, there are times when this evaluation will be correct, but that's why our travel design specialists are here. I am, however, going to outline the absolute basics about walking safaris for you; both to help guide you in what is possible during a walking safari and to help manage your expectations for this immersive experience. In brief I will outline the most frequently asked questions we get about walking safaris… few inside suggestions along the way. 
What is a guided walking safari?

Are Walking Safaris Safe?

Walking Safari Etiquette

When is it the best time to go on a walking safari?

Walking safari destinations: just a few of my suggestions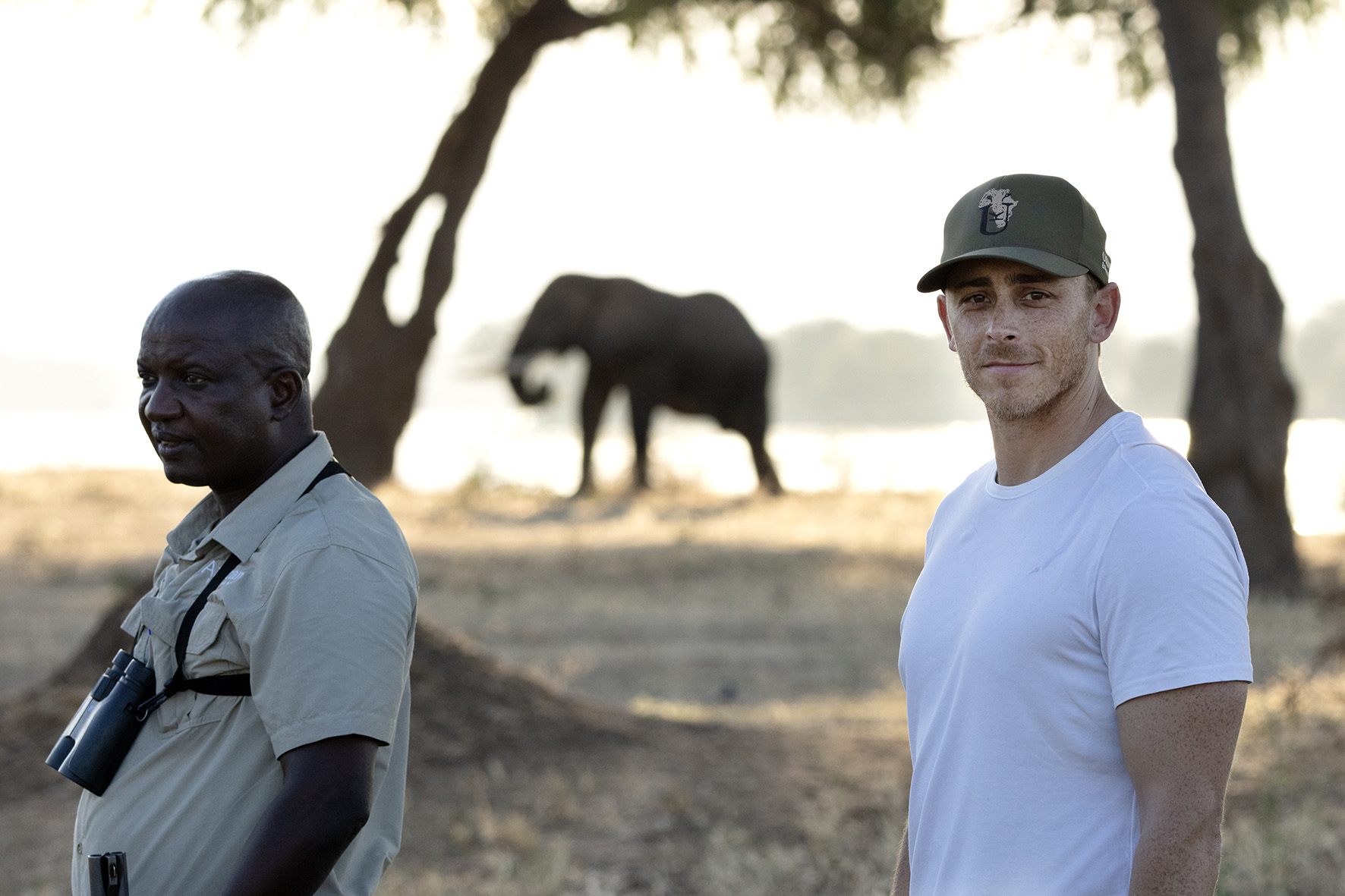 Above image: Co-founder, Kyle Green, on a walking safari in Mana Pools, Zimbabwe. 
What is a guided walking safari?
Very simply put, a walking safari is when your safari guide takes you on foot (away from the vehicle) on an interpretive guiding experience through the wilderness area you are visiting – for an extended period of time. In my opinion there are arguably four different categories of walking safaris. It is important to understand them, as it will help manage your expectations, before enjoying this unique and sadly at times deprioritized safari experience.
This is a wonderful and heartfelt way to learn more about the 'smaller things' on your safari – helping you to appreciate the finer details that you can potentially miss while on game drive. This interpretive experience is a great way to ignite all your senses . Learn how to read the tracks and signs of the bush with your guide. Understand the importance of termites and examine the strength of dung beetles as they navigate their worlds. Search for bucket-list bird species and appreciate their calls away from the sound of the vehicle's engine. Smell and even taste wild herbs and learn about their traditional and local uses.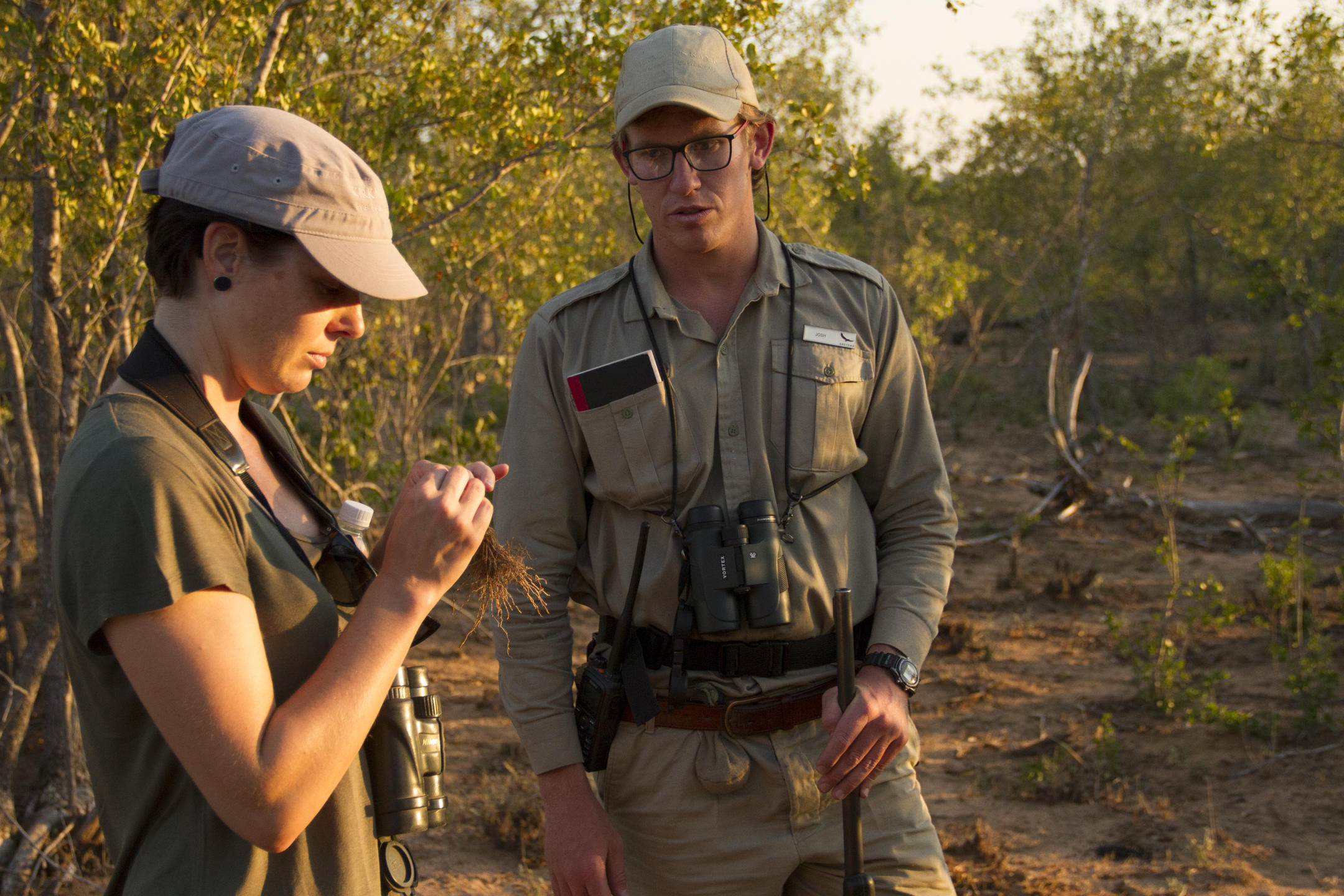 Above image: Operations Co-ordinator, Christina Messham, learning about a plant called 'baboon's tail'. Traditionally it was used to help with asthma, and even as a charm to protect you from lighting. 
This is for the adventurous safari goer, generally for guests 16 years and older only. Depending on the lodge's destination, there will be specific rules and regulations to which animals a specialist walking guide and tracker can track with guests on foot.
On this experience your guide and tracker will take you on a game drive to look for fresh tracks of a big game animal, normally a rhino, elephant bull or buffalo herd. Once they have found fresh tracks (or signs), they will then stop the vehicle, provide a comprehensive safety briefing, and your guide will track the specific animal on foot with you tentatively following behind. It's an intense, exhilarating and satisfying interpretative experience for sure. 
*Please note, however, the quality of your view if you find the animal is not guaranteed, as your guide and tracker will only put you in a position that is both safe for you and the animal you hope to observe on foot. You're also not guaranteed to actually find the animal.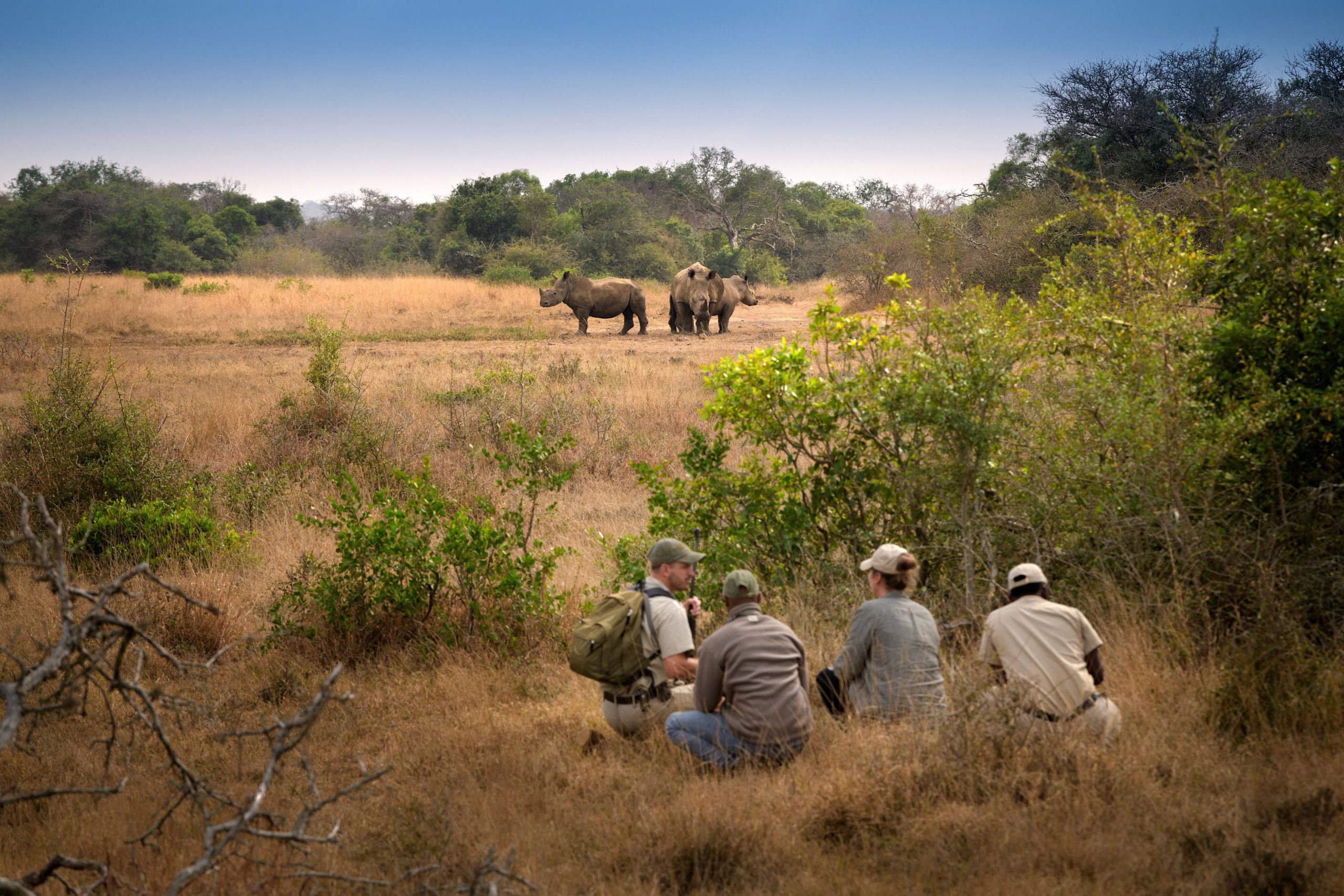 Above image: andBeyond guide, Clive, viewing a crash of white rhino at Phinda Private Game Reserve, South Africa.  
This walking safari is specially focused on enjoying a view of a member of the Big Five safely on foot – possibly without tracking. Depending on the reserve's rules and regulations, animals can sometimes be in an area where vehicles are not allowed to drive on, or can't access due to the terrain. This, however, provides a great opportunity to try and safely view the animals on foot with your guide.
I must stress, this is likely not going to be a photographic or instagram moment – one rather to be enjoyed. I would also recommend taking your pair of Swarovski Optik binoculars – but more on that further down.  Again – like the tracking walk – only specialist walking safari guides will have the qualification to do this with guests. Please let us know if you are specifically interested in this kind of walk, and we will work with the lodges to make sure you have a guide with these specific credentials. 
*Please note, however, the quality of your view if you find the animal it is not guaranteed, as your guide and tracker will only put you in a position that is safe for you and the animal you hope to observe on foot. You're also not guaranteed to actually find the animal.
This is without a doubt for those looking for an adventurous, authentic and unique safari experience. Essentially, you'll enjoy an afternoon walk through the bush towards an exclusive and intimate temporary mobile camp that has already been setup for you. And spend a night warming next to a campfire under the stars.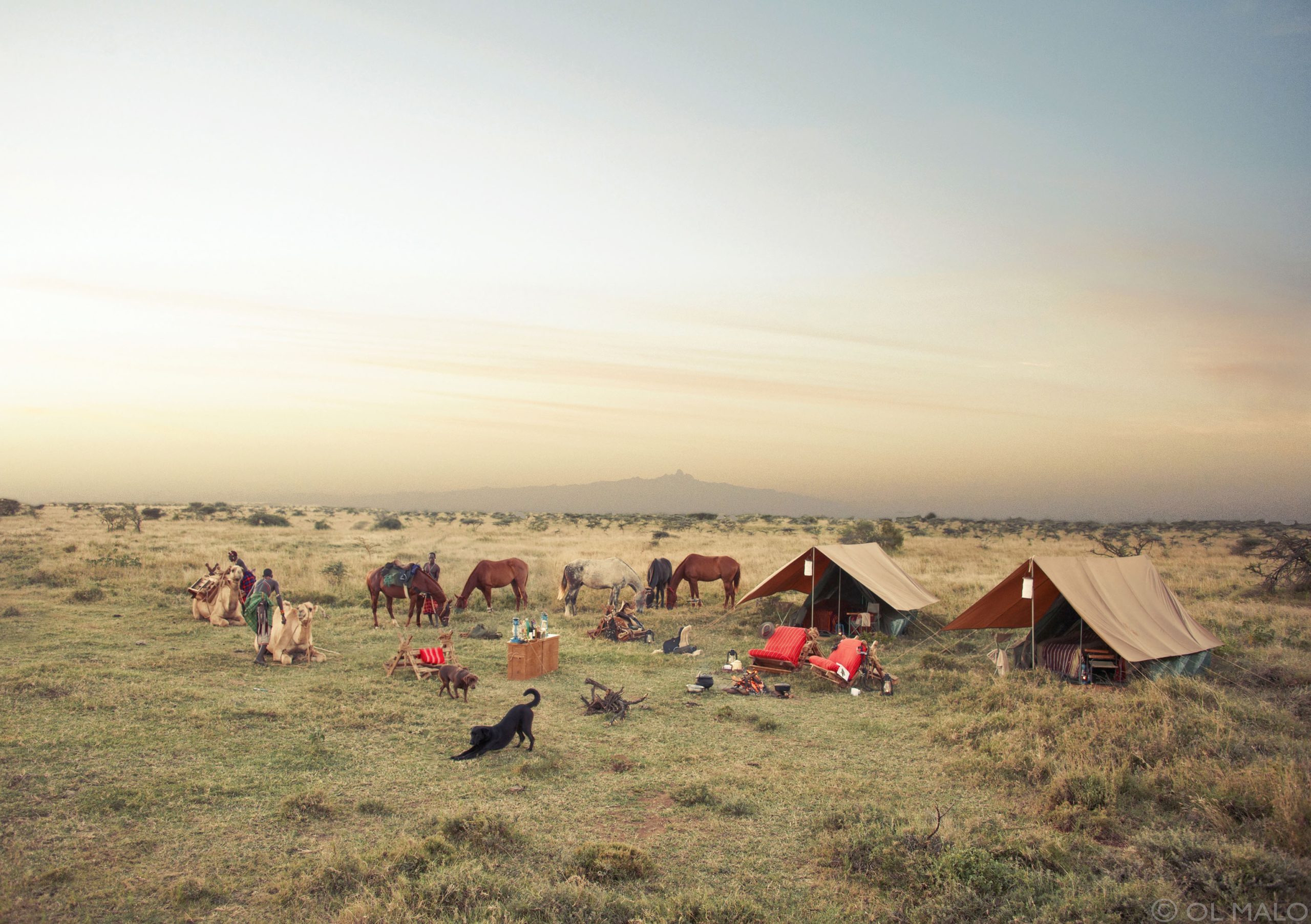 Make no mistake – the camp will have all the essential amenities to make sure this experience is as luxurious as it is adventurous. With a private chef preparing a three course meal over an open fire; large comfortable domed tents with foamed mattresses and quality linen and a hot bucket shower too. Natural luxury at its best in my view! And yes – safety is always the prime concern – you will have your guide, armed guard and lodge staff with you at the campsite to make sure you are looked after.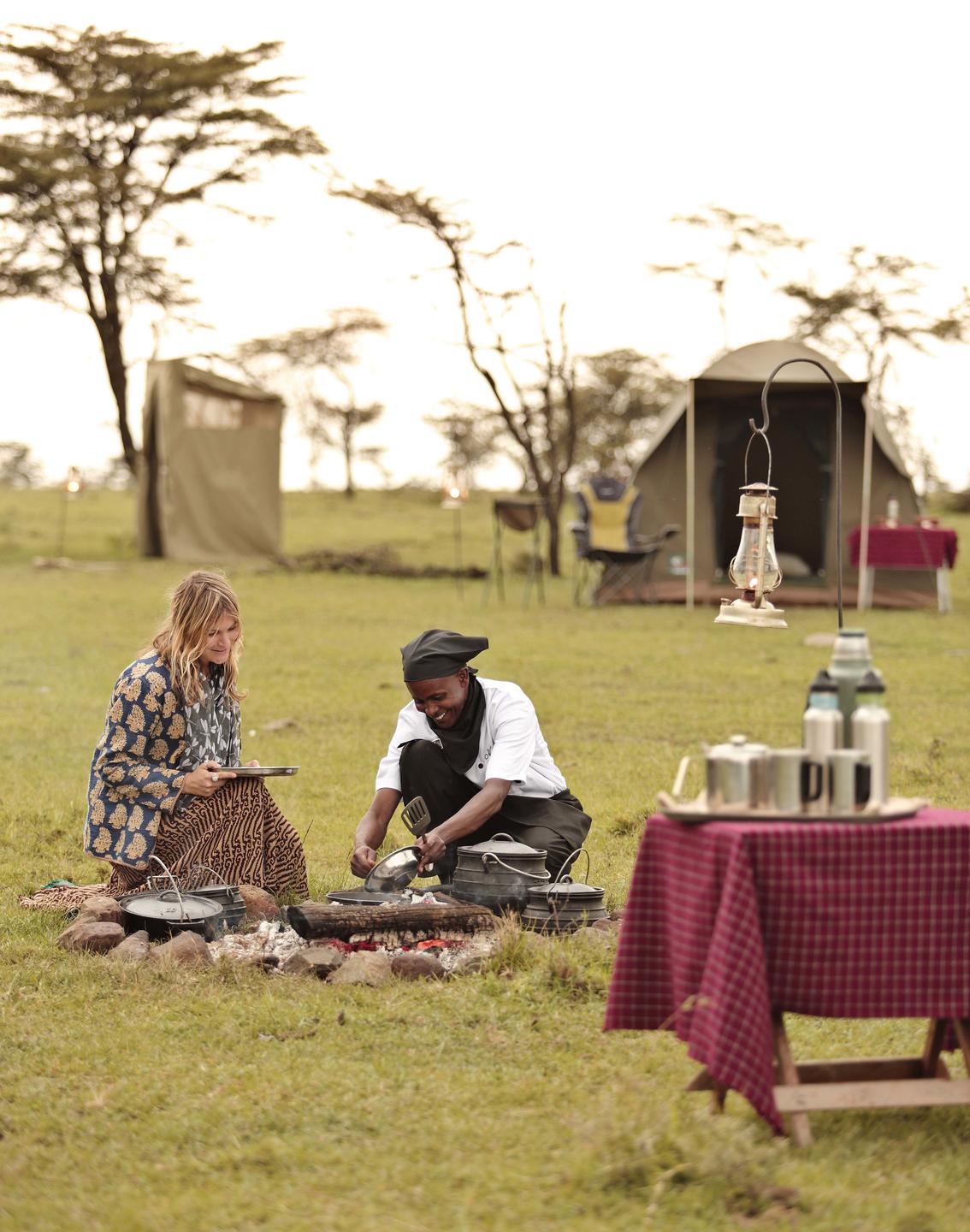 Of course – like everything on safari – these categories have the potential to grow or mature into each other. But to understand the objective of each one is important to help you decide whether you would like to participate in one or many. The length can also vary from a quick 20 minute walk to view giraffes on foot; to hour-long walks tracking or birding; to specialized routes designed and tailor-made to your preferences. 
Are Walking Safaris Safe?
The short answer is yes, a walking safari is safe as the reputable and qualified guides all have specialized training to make sure that you and the animal's safety is put first at all times. Provided you play your part and listen – without hesitation – to your guide this experience is safer than you might originally believe for mostly two reasons.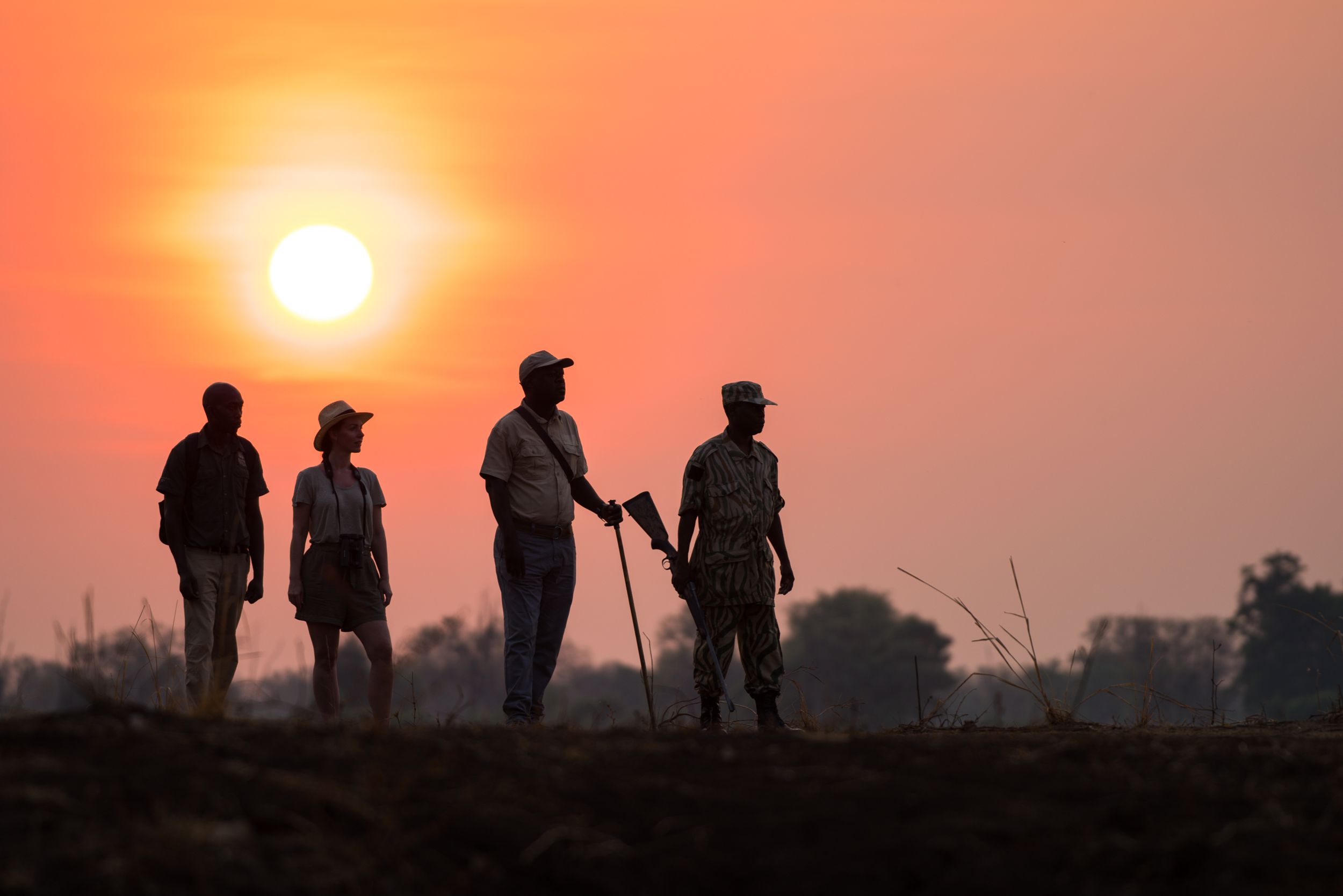 The guides are specially trained 
All guides go through extensive training to become a walking safari guide. With many hours and scenarios to help them gain a vast amount of real-life experience before even taking a single guest on a walk. Many guide training organizations will even have levels of walking qualifications – making sure that each guide is adequately qualified with the required hours on the ground to take guests on specific types of walking safaris. It goes without saying, but we will also only ever organize the best and professional safari guides with our safari partners – which all prioritize their guides training and experience.
Wild animals don't want unnecessary conflict 
Leave what the movies (and sadly some documentaries) tell you behind. The reality is that these wild animals rely on remaining healthy and fit to stay alive. Therefore, many wild animals would rather avoid the risk of injury than attack you. Because of this, animals will tell you if they are uncomfortable with your presence – and your guide will know these signs and react appropriately to keep everyone safe.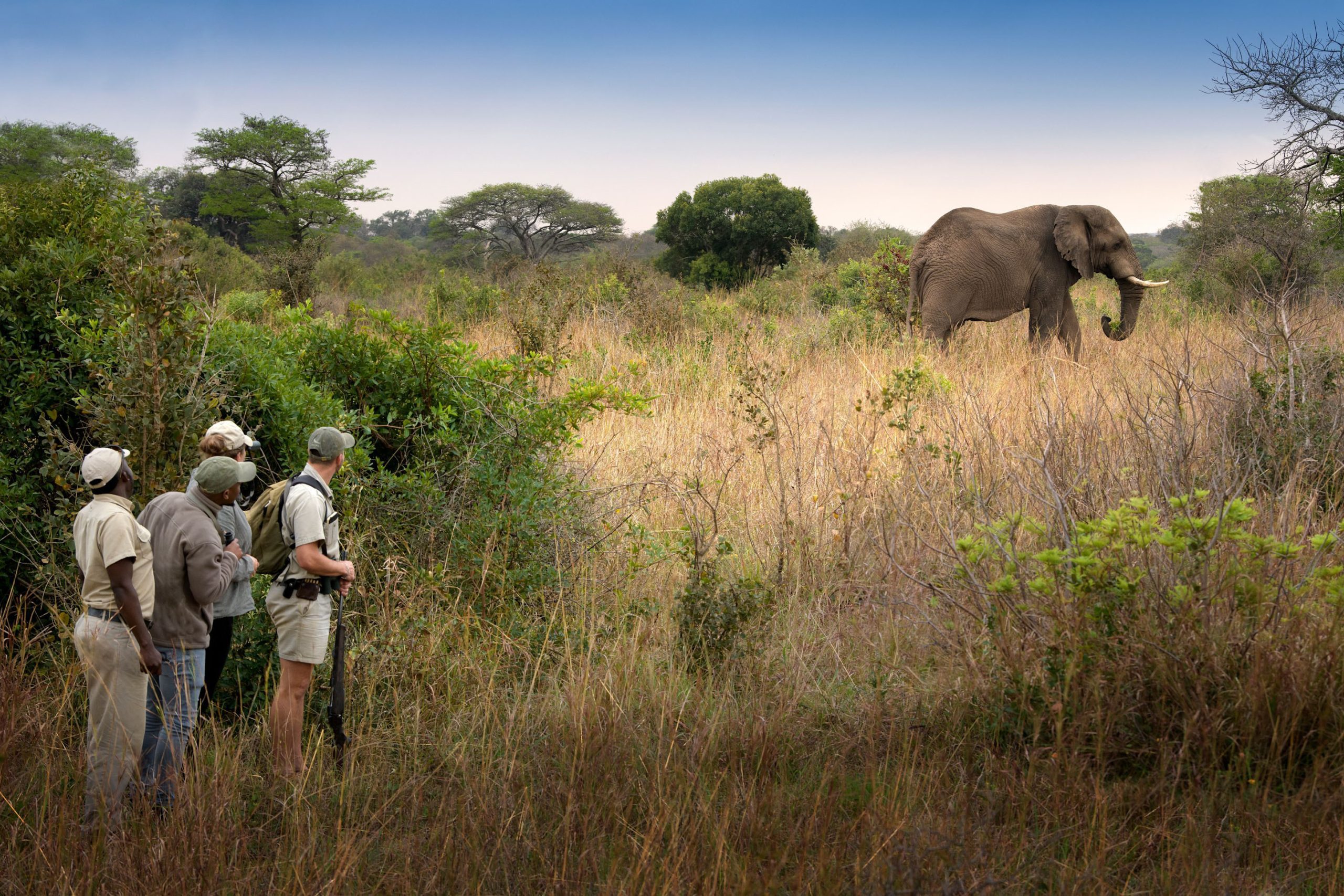 This being said – you do need to understand that you are walking in an untamed wilderness whereby you are not the authority in any way or form. Sick, injured or protective mothers will defend themselves and their young if they feel threatened. As a tracker once told me while we were tracking a leopard on foot, "an animal can always change its mind." So it's essential you respect their space and appreciate the wilderness you are in.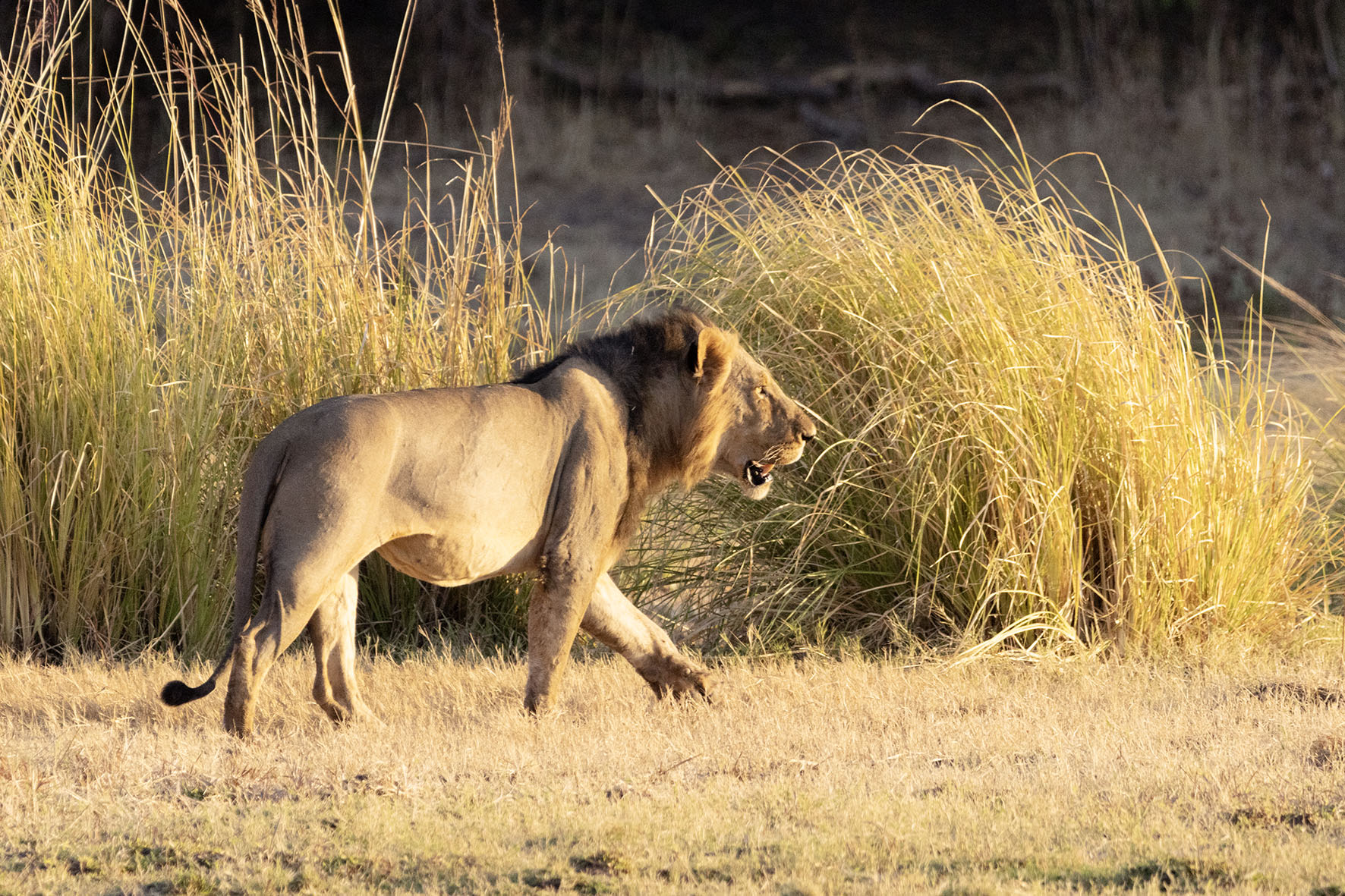 Walking Safari Etiquette
Each walking safari will start with a safety briefing whereby the guide explains a few rules and protocols to follow, and of course what to possibly expect during the walk itself. Please, take the time to listen and understand what the guide has said. If you do not understand something or missed an instruction – ask them to repeat it. But in general here are a few rules to note:
Without hesitation – listen to your guide's instructions

Walk behind your guide in single file, about an arms length apart

Leave the chat for the vehicle – keep the talking to a minimum

When you do talk – keep it to a low and clear whisper 

Look up, around and behind

Whatever you do – DO NOT RUN

What to wear and bring on a walking safari 
I must admit, as a previous guide, I have had people wear some strange and eventful outfits before their walking safari. From open shoe sandals (flip flops), beautiful long dresses to even a bikini. So I feel like it's appropriate to outline a few (possibly obvious) suggestions to what one should wear for a walking safari. 
Hiking boots or closed supportive trainers

Long or short pants – depending on weather

Short or long sleeve shirt (avoid black and white)

Sunglasses 

Hat

Swarovski binoculars – please!

Sunscreen 

Water (should be provided, but just incase)
Please note. Leave the bright colors at the lodge and try to wear neutral or natural colors on the walk. This is to help you blend into the surroundings and not stand out. Remember – many mammals see in monochrome (black and white) so to wear bright or contrasting colors makes you easier to see.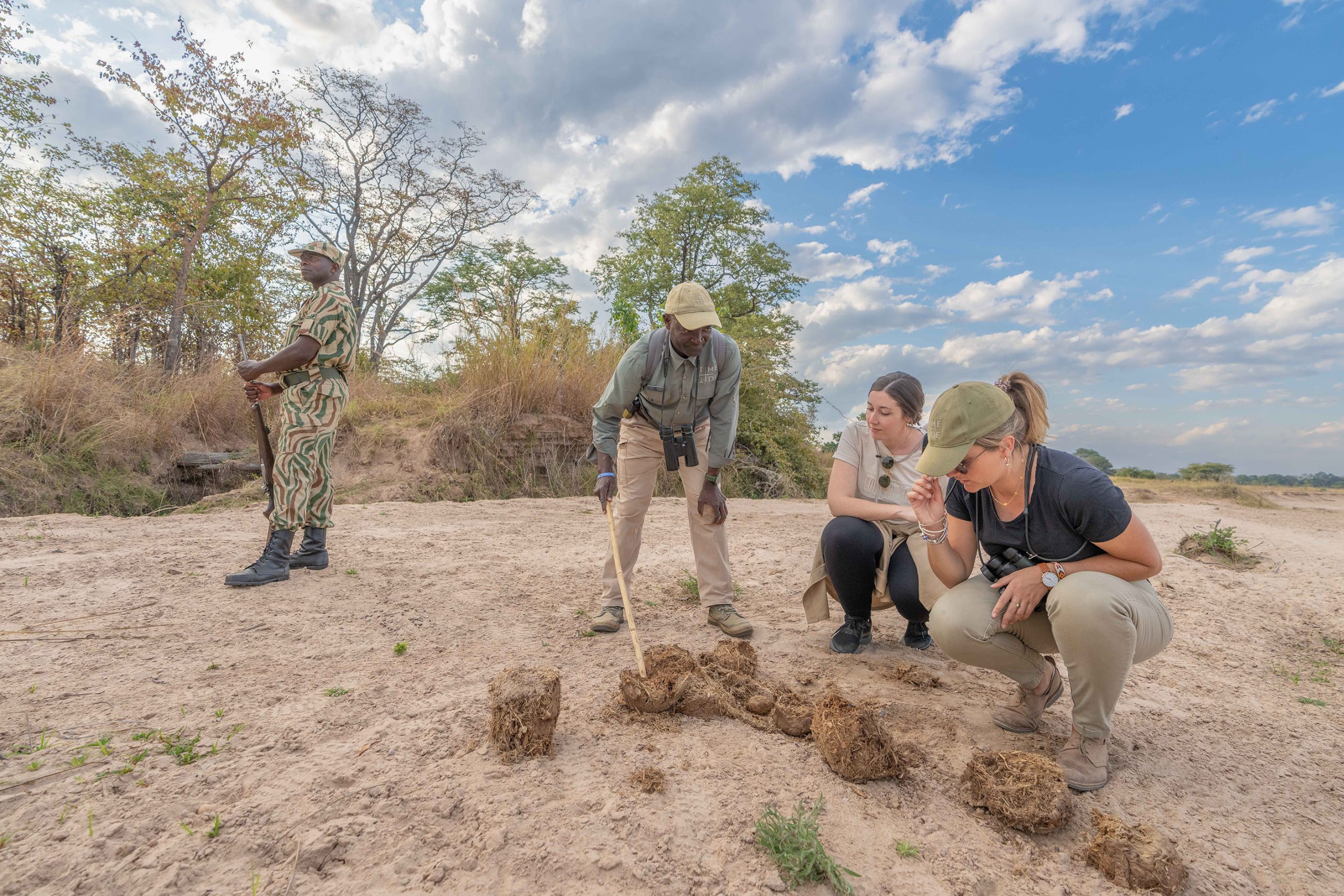 When is it the best time to go on a walking safari?
Each safari destination will have its own combination of factors to consider, like the different seasons, terrain type, daily weather and most importantly safety. I can, however, say that walking in the cooler parts of the day will be preferable. It will be more comfortable for you and provide more opportunities to view animal behavior, as animals tend to rest during the heat of the day. The safari season can arguably be broken into two formal seasons, the Dry Season and Green season. Both providing their own unique experiences and possible challenges.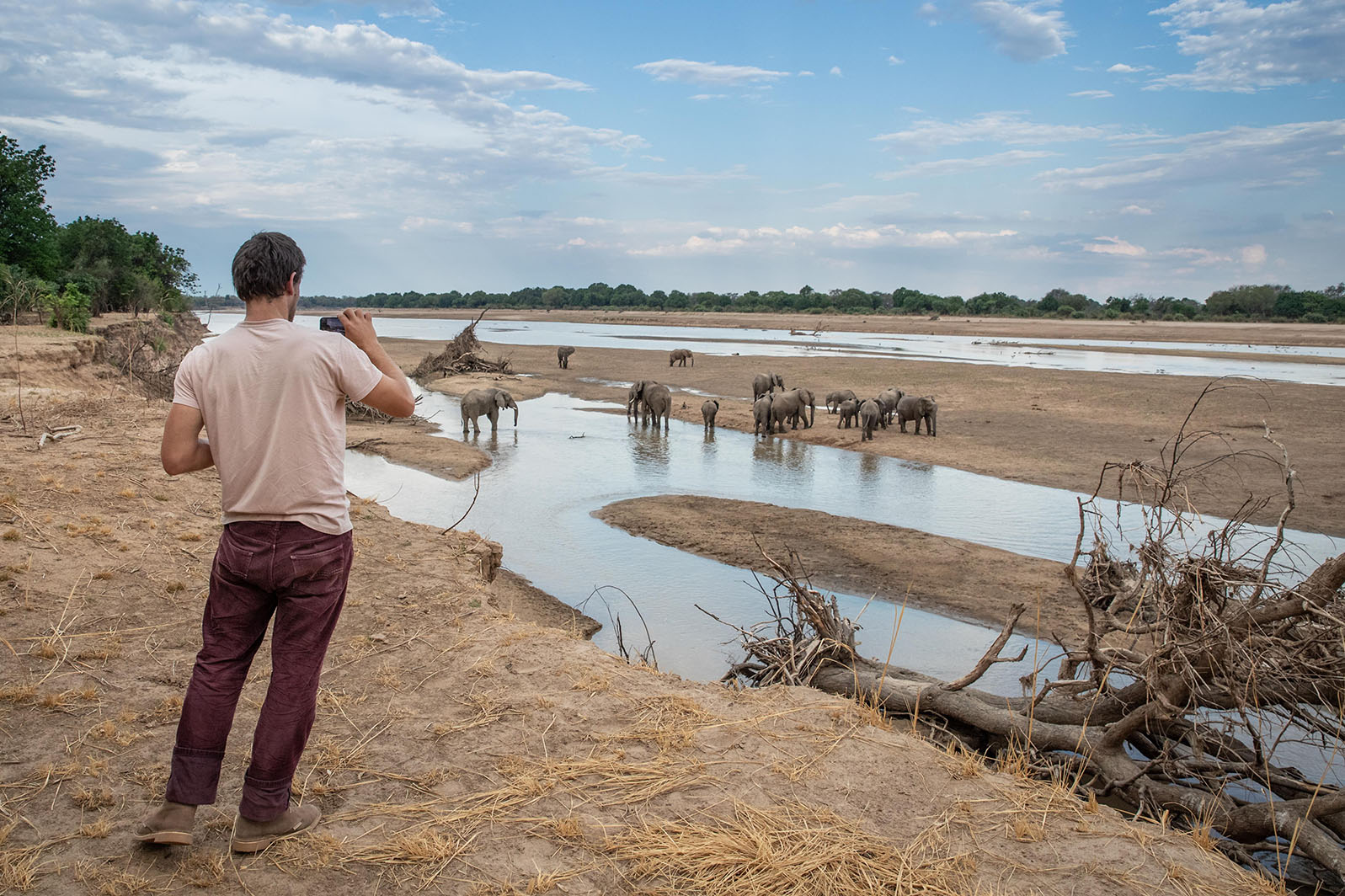 The Dry Season can be characterized with a more sparse and scattered vegetation, making visibility easier. This allows you to see further and possibly walk in areas that in the Green Season would be too dense and therefore potentially more dangerous. The days are also generally cooler, allowing you to possibly walk for longer periods. Large mammals are also attracted to scarce water sources, providing an opportunity to track and predict more consecutively where animals are moving towards.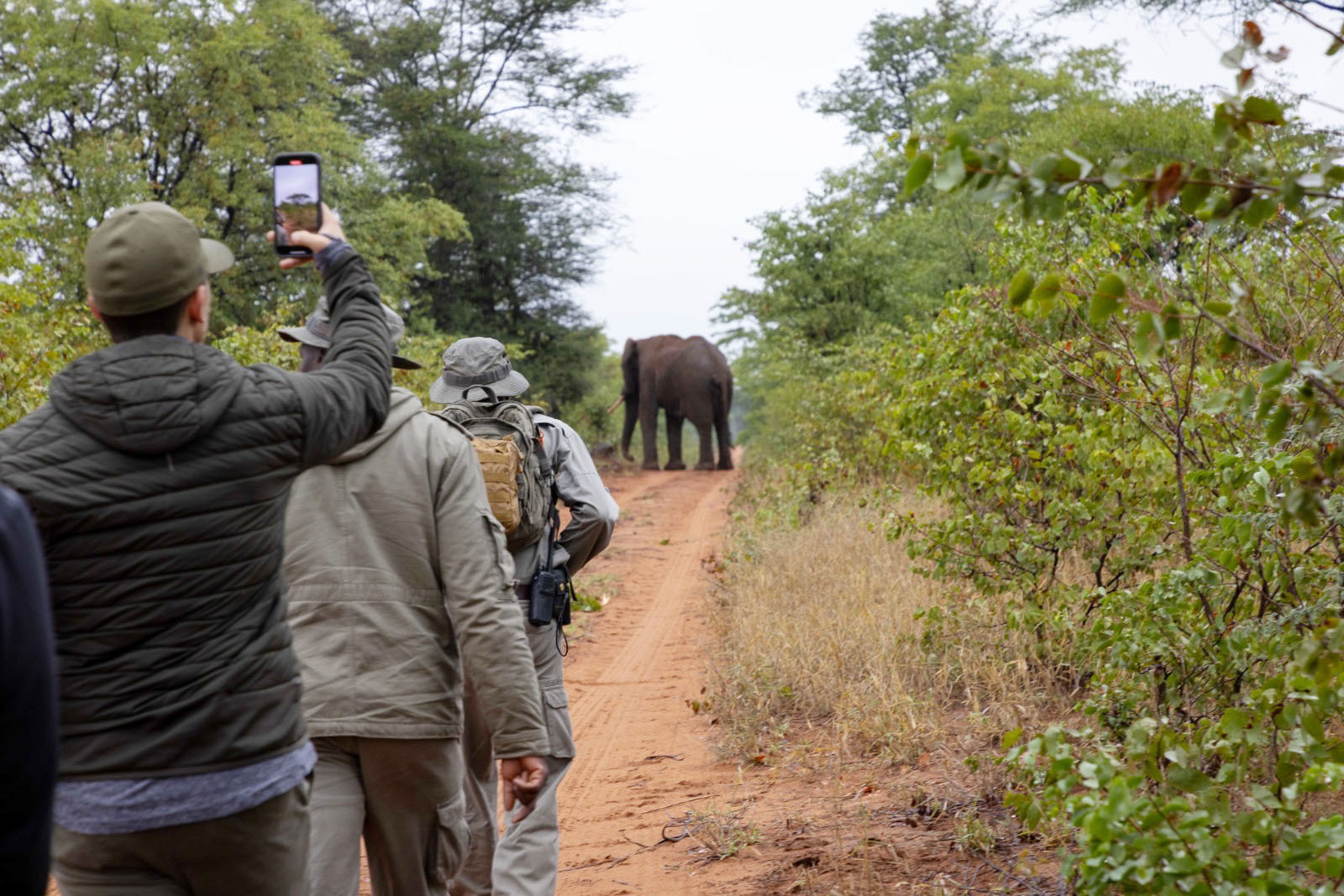 Above image: Co-founder, Kyle Green, experiencing a big game walking safari at Singita Pumushana, Zimbabwe. 
The vegetation in the Green Season in contrast can be more dense and lush, restricting your view and therefore, in certain biomes, where you can safely walk. However, this season is also rich in biodiversity with more migrant bird species arriving and smaller animals like snakes, spiders, insects and other invertebrates being more prevalent. Making your nature walks far more interesting for the curious and naturalist within you! 
Walking safari destinations: just a few of my suggestions
Most safari destination will be able to provide a walking safari experience on some level. But please remember to speak to us, as some migration tented camps or lodges will have restrictions due to their position in National Parks. This being said, I want to highlight a few walking safari destinations for you to consider.  
Kruger National Park, South Africa 
Let's start where I used to guide. The Kruger National Park and Sabi Sand Game Reserve is blessed with a combination of gorgeous mixed woodlands and riverine vegetation – making it a diverse habitat to walk through. Insider's tip: if you are concerned about time, ask your guide to do a walk back to the lodge after your morning coffee stop. It's a nice way to get a feel for it all!  

South Luangwa, Zambia
Known as the 'birthplace of walking safaris', Zambia has a few national parks that offer tremendous, off the beaten path, walking experiences. A bucket-list safari I wish to do is Time and Tide's five night walking safari. On this walking safari you wake up every morning and walk from one of their luxury lodges to the next, enjoying an afternoon game drive in the afternoon. Just a brilliant way to immerse yourself in a wild wilderness – with all the luxury and flexibility! Of course, we have our Ubuntu Travel spin of it – have a look. Click here! 

Mana Pools, Zimbabwe 
It is here where Co-founder, Kyle Green, saw his first lion on foot! We were staying at African Bush Camps Nyamatusi Camp. During our afternoon game drive we were looking for a pride of lions. Our tracker found the tracks and said they had moved into an area the vehicle could not follow. So in true Mana Pools style, we went to find them on foot. And we did! The opportunity to track and find lions on foot again was just brilliant. 
Okavango Delta, Botswana
My wife and I were enjoying walking safari on our honeymoon at andBeyond Nxabega Okavango Tented Camp. And while exploring over 61,775 acres of wilderness a pack of 20 wild dogs ran straight towards us and right past us like we never existed (image below). The Delta is an extraordinary safari destination that just seems to deliver something special every time. Add the water activities to this, and you have a safari experience like no other. 
Ruaha National Park, Tanzania 
An ancient landscape that is home to Tanzania's largest population of elephants, and 10% of the world's wild lion population. This iconic baobab wilderness is definitely a safari destination I would want to explore on foot, with the objective of viewing big game. Add the luxury and exclusive-use Asilia Jabali Private House – and you have something unique to experience with your family or private group of friends.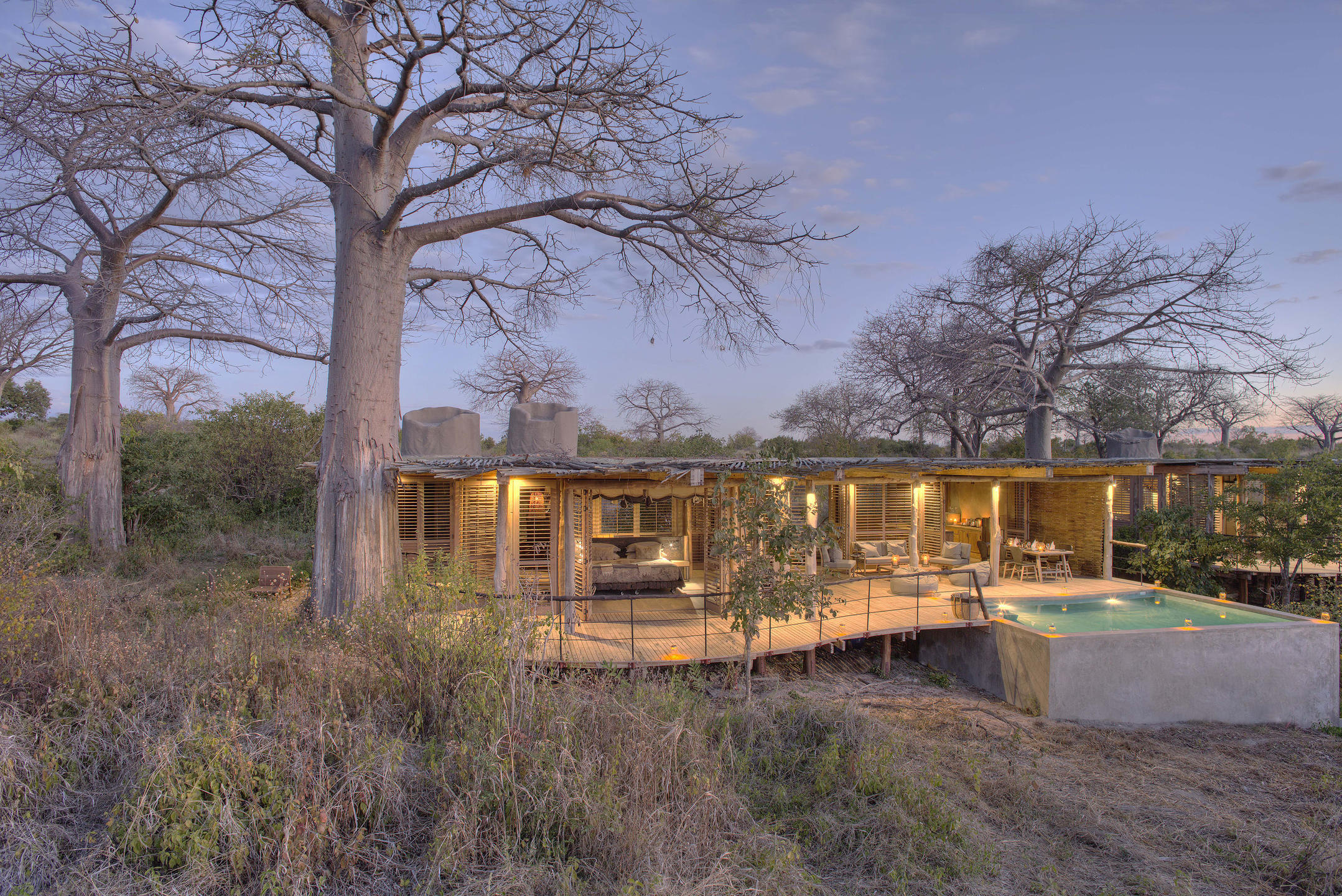 Phinda Private Game Reserve, South Africa 
A Big Five game reserve with seven distinct habitats across 73,800 acres, Phinda Private Game Reserve provides a magnificent array of walking opportunities. From guided nature walks through the enchanting and endangered sand forest, to tracking black rhinos in a way that they never know you're there. This reserve has a walking experience for everyone! And with six different lodges – accommodation for every taste too! 

Gorilla and Chimpanzee Trekking: 
You only need to watch my video of me trekking through Kibale National Park to appreciate how exhilarating chimpanzee trekking is! And it is an absolute must for anyone who is looking to experience Africa's wildlife on foot. Check it out! 
Gorilla trekking is in a league of its own. It is openly the most intriguing wildlife encounter I have ever enjoyed. Whether you choose Uganda's Bwindi Impenetrable Forest or the slopes of the Volcanoes National Park in Rwanda – you must view these animals. It will change your life.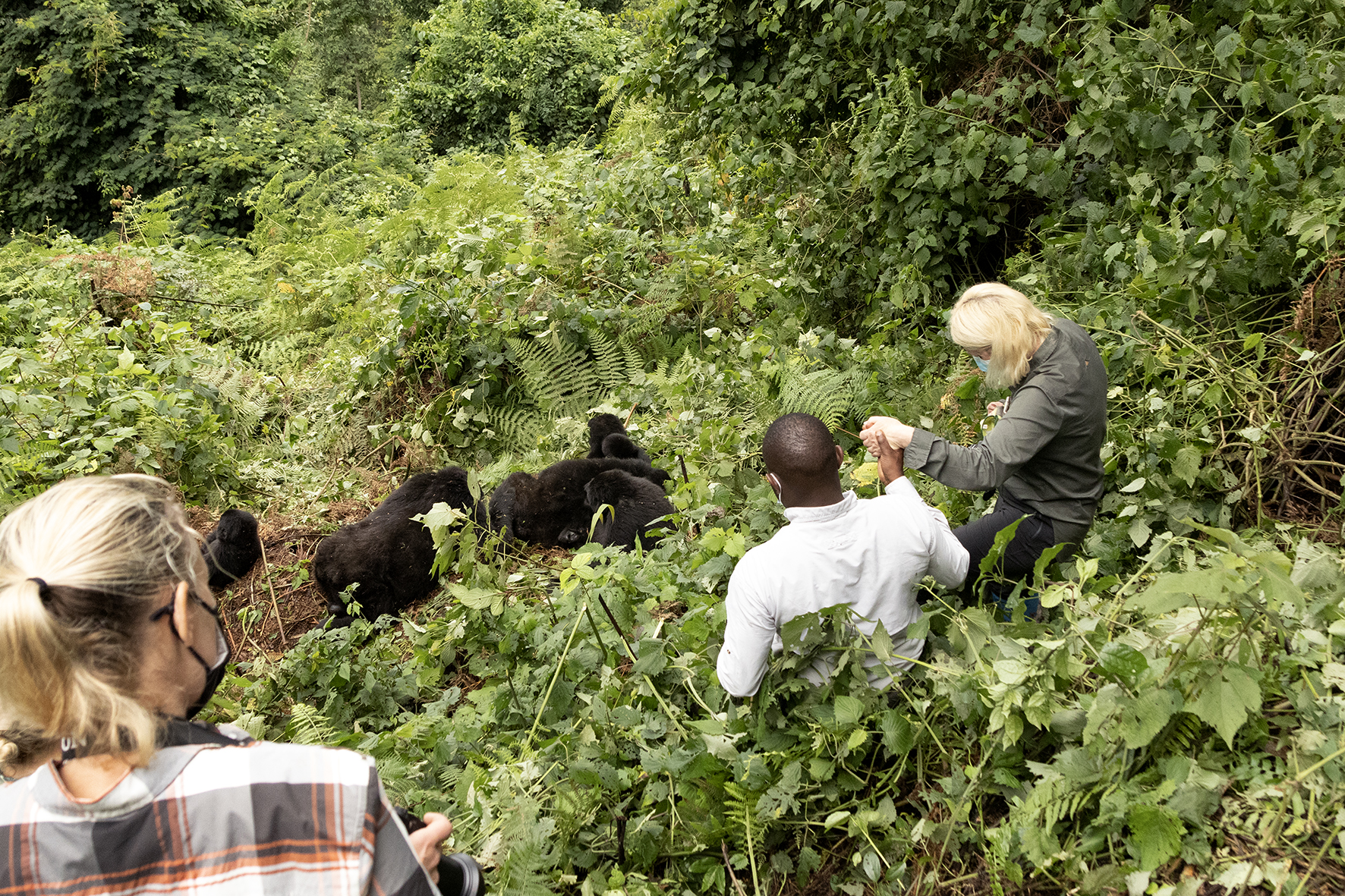 Are you ready for the trip of a lifetime?
If you're thinking of planning a trip, we're here to help! Our team of travel designers will create an itinerary just for you to create memories to last a lifetime and conquer your bucket list. Get in touch with us today to start planning your adventure in Africa.
Follow us on Instagram