Written by: Sean Messham 
"If a leopard doesn't want to be found, you won't find it." andBeyond Kirkman's Kamp tracker Elvis Nyathi. 
I was fortunate to work with an incredibly talented and gifted tracker while guiding at Kirkman's Kamp in the Sabi Sand Game Reserve, South Africa. Over three years, Elvis taught me an exceptional amount about the bush, from bird calls, animal behavior, to tracking and how to approach (and leave) animals on foot. 
This above quote of his, said on a summer morning drive, has stuck with me ever since, for me it perfectly describes why it's just so special to see a leopard… To romanticize it slightly, it is because they have seemingly  "allowed" you to view and witness them. And even though I have seen many leopards, in my opinion, it is still one of the most privileged sightings one can have… 
The success of a safari game drive is a mixture of knowledge, skill and yes good fortune. You can, however, increase your chances of seeing a leopard by putting yourself in the right place. Here are five of the best destinations to find a leopard…
Sabi Sand Game Reserve
South Africa
In some areas, your tracker and guide might know the movements of leopards more intimately, and this will certainly help towards the success of finding a leopard. The Sabi Sand Game Reserve, with its dense concentration of leopards patrolling the Sand and Sabi River and its multiple drainage lines, is such a place!  
The lodges in this private 65 000 hectare reserve have worked closely with Panthera, a big cat conservation organization, for many years by monitoring and documenting leopard movements and behaviors. As a result, many of the guides and trackers have an in-depth knowledge of individuals, their territories and movements. Years of ethical off-roading practices and limited vehicles in sightings has also contributed to more "relaxed" leopards. This has resulted in unparalleled opportunities to not only view a leopard, but witness their behavior too.
Suggested Itinerary – Best of South Africa 
Okavango Delta
Botswana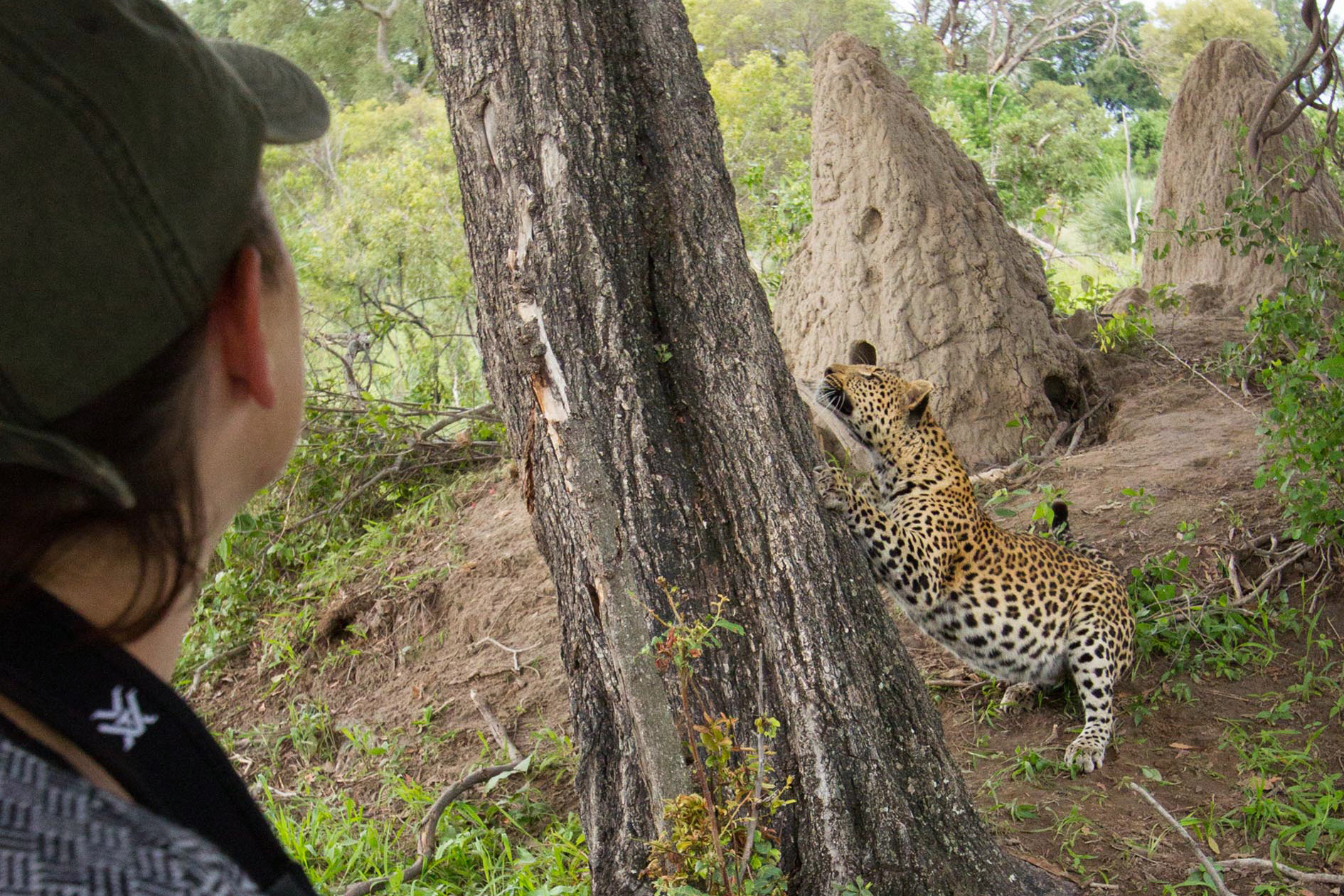 A Botswana safari is often on the bucket-list, and for good reason, over 40% of the country is set aside for conservation. The Okavango Delta's riverine environment, with mixed woodlands and tall grassy open spaces makes the perfect habitat for an ambush predator like the leopard. 
The combined Ubuntu Travel team has traveled to all parts of the Delta, be it north, south, east, center or west, and we have all enjoyed incredible leopard sightings. This being said, to increase your chances of finding a leopard, we must recommend the dry season (May to October). As this is when animals are forced to congregate around water channels and waterholes, the vegetation is also dry and not as dense. 
Although you have a chance of seeing leopards pretty much anywhere. I would suggest  splitting your time up slightly. Spend a few days at a lodge that focuses on mokoro rides and channels cruises, and then visit another lodge for game viewing. There are some lodges that are uniquely positioned to enjoy both equally too, and this is where our Travel Designers can help you decide what is best for you.
Suggested Itinerary – Explore the Best of Botswana 
Kruger National Park and Timbavati
 South Africa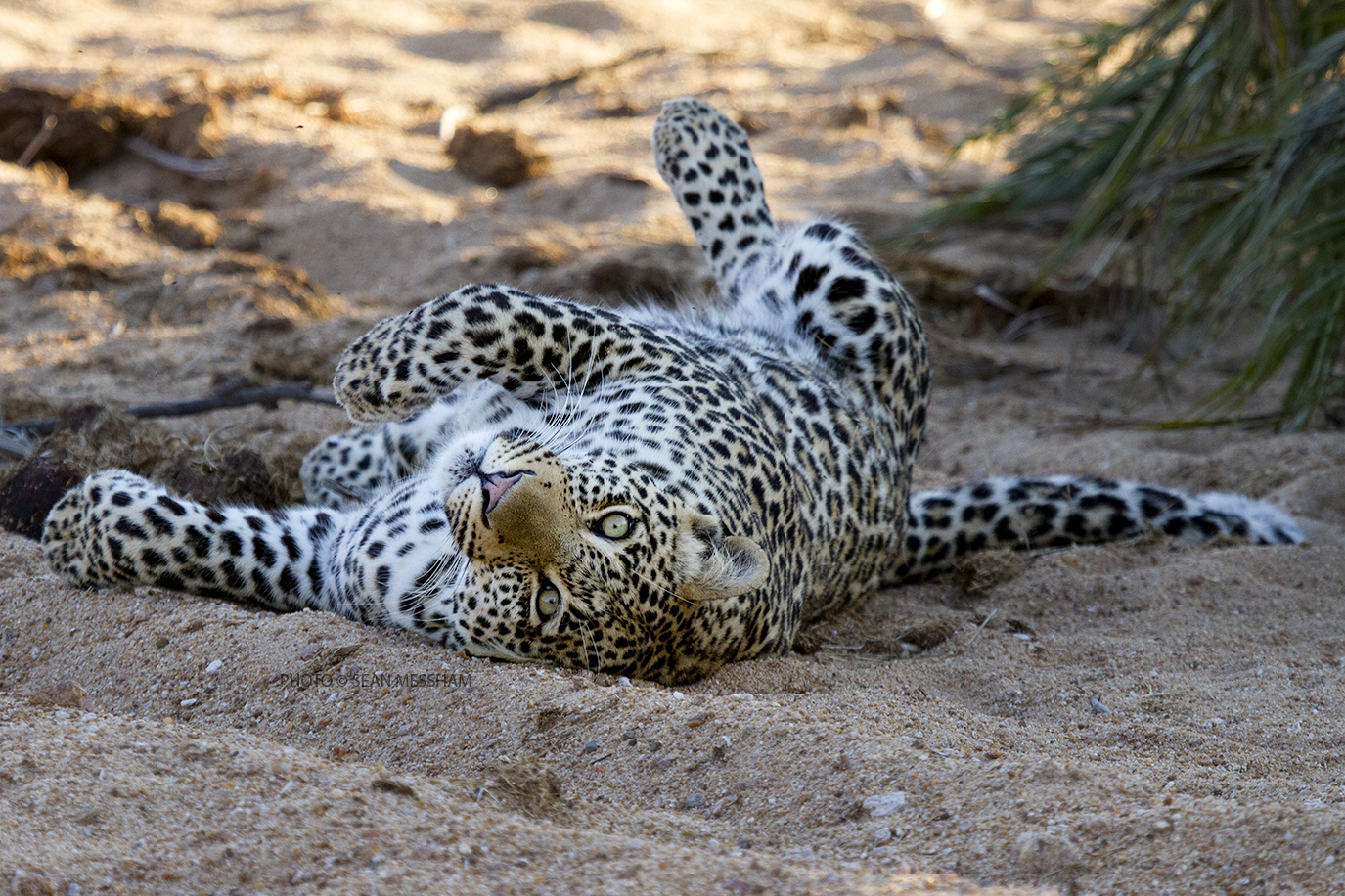 "Stations, a sixth unknown leopard has just entered the sighting". No need for exaggeration here, this was just one of those ridiculous moments that the Kruger National Park can deliver. 
Guiding out of andBeyond Ngala Safari and Tented camp, I was fortunate to witness many incredible leopard sightings that equally competed with the "relaxed" sightings of the neighboring Sabi Sand Game Reserve. However, I also quickly learnt that some unrelaxed leopards in the Kruger can disappear as quickly as you found them, as not all were as used to vehicles. Perhaps paradoxically, this provided a wonderful opportunity to find a leopard and show just how shy these elusive cats can be.  
Kruger National Park has an array of different vegetation biomes, dry drainage lines and riverbeds that leopards will use to ambush their prey. This provides an opportunity to spot these solitary cats almost at every turn. Research being conducted in the area is proving that the density of leopards in the region is also high, giving you an even better chance of spotting them.
Suggested Itinerary – The Best of South Africa 
South Luangwa National Park
Zambia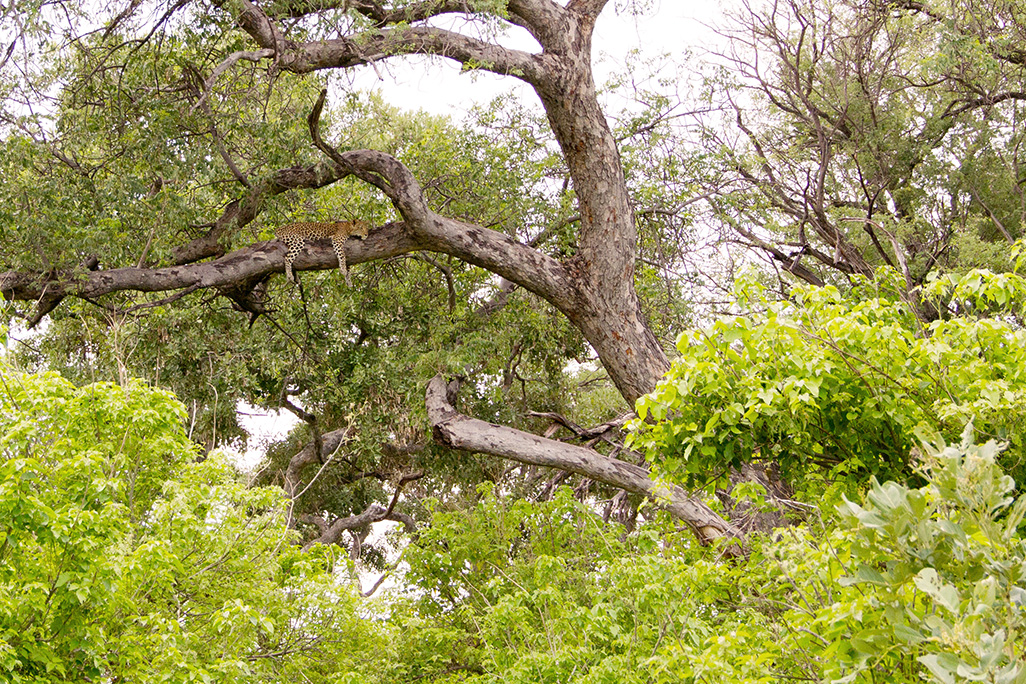 Unfortunately, I have not had the opportunity to visit South Luangwa National Park…yet. However, this area is known as the "valley of the leopard", and by all accounts you are pretty unlucky to NOT see a leopard during your stay in the National Park. 
It is argued the park has one of the highest density of leopards on the continent. It's estimated that there is 1 leopard for every 2 square kilometers – that's wild! I can only imagine driving along the lush Luangwa River during the dry season (April to October)  and spotting a rosetted cat resting in a large sausage or marula tree.  
Suggested Itinerary – Waterfalls and Wildlife
Serengeti National Park 
Tanzania  
Quite understandably, the Serengeti National Park is known for the Great Wildebeest Migration. However, like the Great Migration, timing and positioning is everything when it comes to giving yourself the best chance to see a leopard. 
Remember, leopards are ambush predators and will position themselves perfectly to take advantage of the injured or weak. So if you are following the migration, there is always an opportunity to see a leopard leap from its perfect vantage point. Take a look at this incredible ambush witnessed by our Ubuntu Travel's Director of Operations, Jenna Chase, during her last visit to Tanzania! Incredible! 
Away from the Great Migration, leopards are also territorial and will shift their territory slightly during different seasons and in relation to prey densities. This means you can visit the north and scan the rocky outcrops for a residential leopard, or search for a leopard patrolling their section of the Seronera Valley (center) even without the Great Migration present. A small suggestion, this approach could provide a unique opportunity to view a leopard, without the crowds being present…
Ready to book a trip? Take a look at our Suggest Itinerary –  Tanzania and Zanzibar 
If you are looking to witness the Great Migration, read our Great Migration Guide.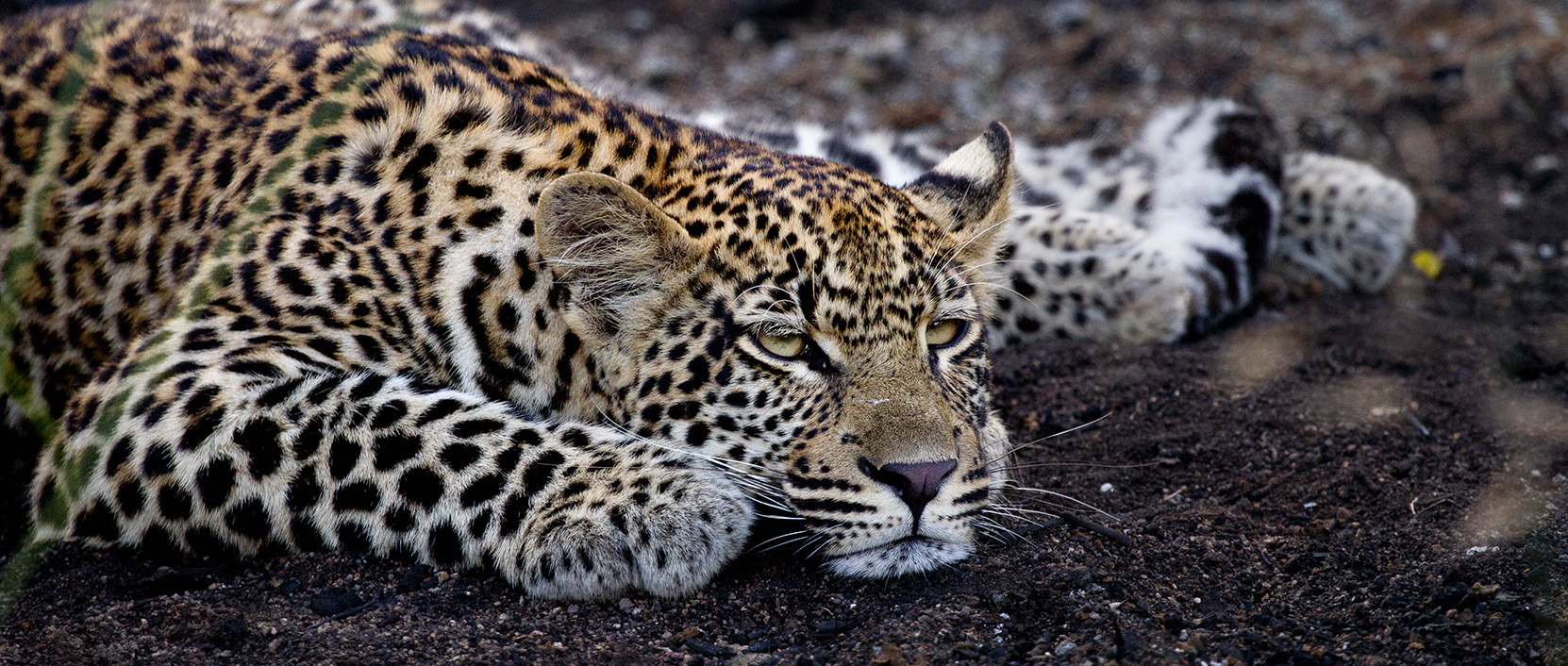 Are you ready for the trip of a lifetime?
If you're thinking of planning a trip, we're here to help! Our team of travel designers will create an itinerary just for you to create memories to last a lifetime and conquer your bucket list. Get in touch with us today to start planning your adventure in Africa.
*Please understand that although the malaria risk statuses were taken from the respective sites. Please consult your local doctor on what they believe will be best for your family at the time of travel.*
Follow us on Instagram