Written by Marketing Manager, Sean Messham
Imagine this… about 2 million years ago a volcano, roughly the size of Mount Kilimanjaro, erupted and dramatically imploded into itself. Creating what is known today as the Ngorongoro Crater, the largest intact caldera in the world. A wild sanctuary that cradles over 30,000 resident animals on its nutrient rich crater floor. 
Known as "Africa's Garden of Eden", this ancient caldera and the larger areas surrounding it also hosts secrets of our own evolution, seemingly bringing an inherent worldwide nostalgia to all who visit and breathe in its breathtaking views.
The crater itself definitely provides a classic and rather easy-going East African safari experience, with an incredible variety and density of wildlife on the floor – yes – including the Big Five. With bull elephants the size of mammoths; lions and hyenas in open conflict; leopards scouting the crater rim; rhinos sunbathing in the open with resting buffalos and flattering flamingos on Lake Magadi. A day spent exploring the Crater floor will be rewarding to say the least!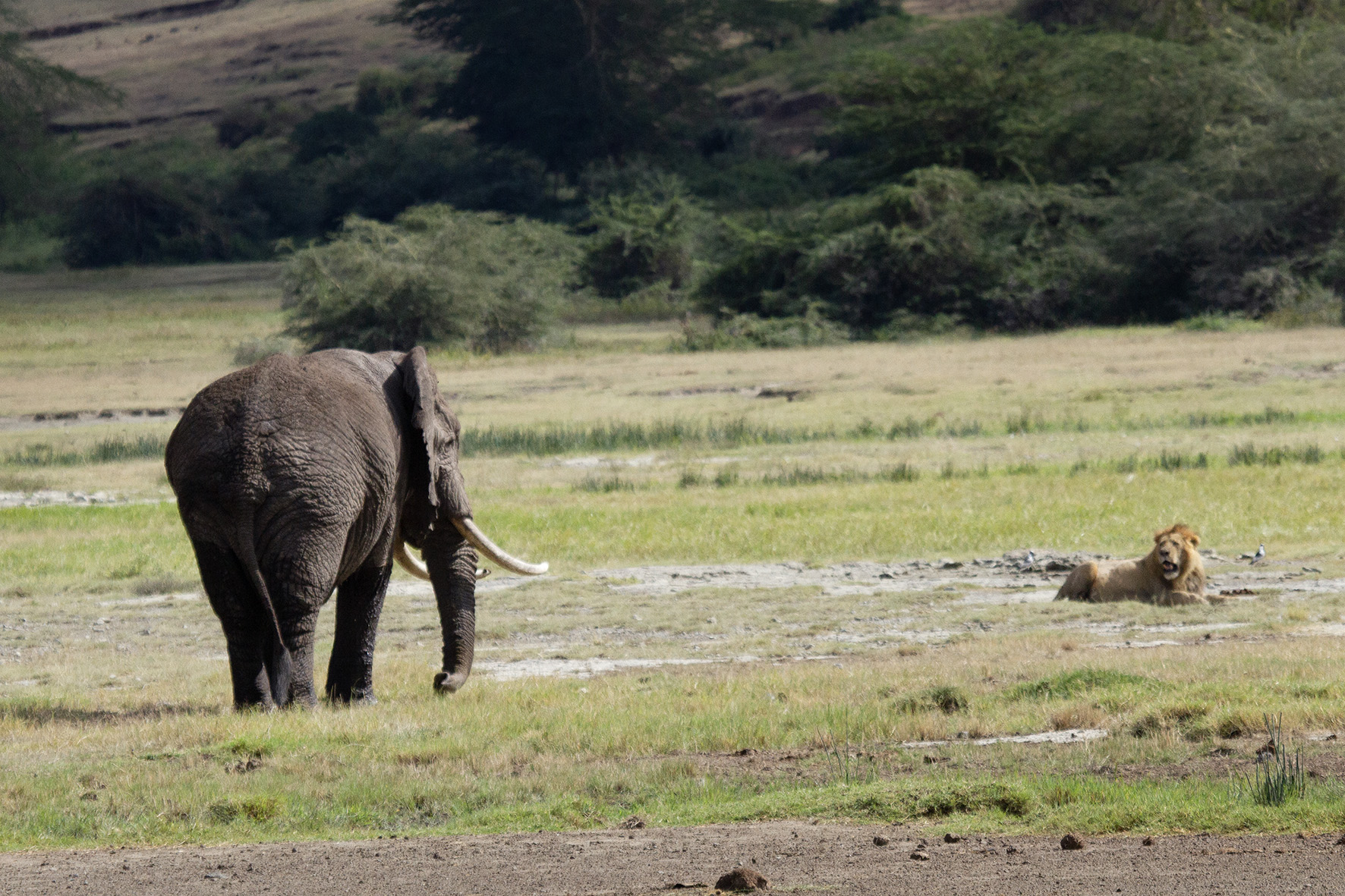 Apart from the consistent and dense game viewing, the Ngorongoro Crater actually forms part of the larger Ngorongoro Conservation Area. Which provides a variety of adventure and culturally rich activities away from the iconic crater itself. In my view, an argument can easily be made that this destination should not only be on a safari enthusiast bucket-list, but on any world traveler's must-visit too. Let me tell you why!

Where is the Ngorongoro Crater?
A UNESCO World Heritage Site, the Ngorongoro Crater is inside the Ngorongoro Conservation Area in Northern Tanzania. At 64,200 acres, the crater is the largest intact caldera in the world with its steep and forested slopes acting almost like a cradling boundary for its estimated 30,000 wild inhabitants living in the sanctuary of the crater floor.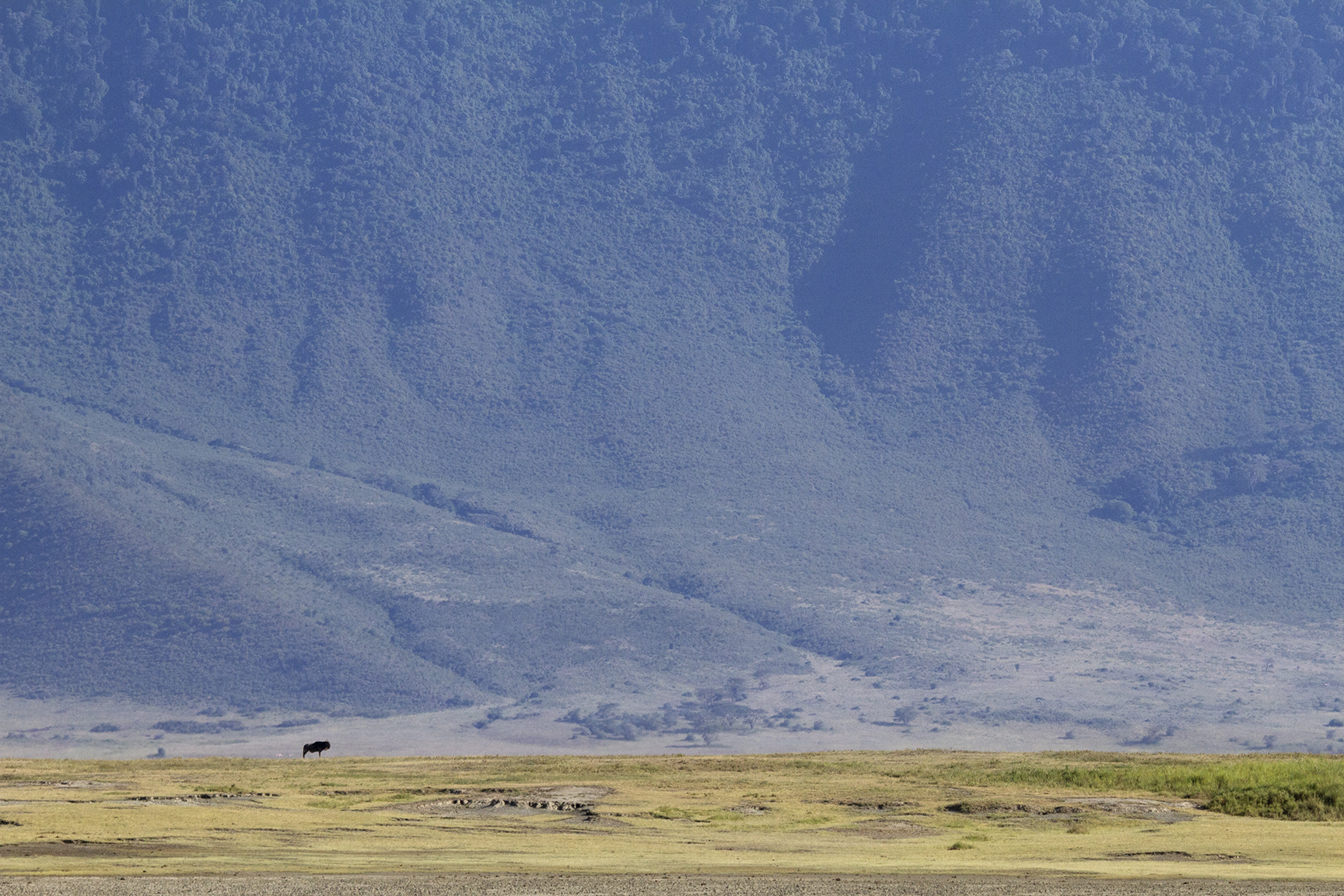 In comparison, the Ngorongoro Conservation Area is a massive 2,048,997 acres, situated on the south-eastern boundary of the Serengeti National Park, forming a vital part of the Serengeti- Mara ecosystem. Many will argue that from January to March the Great Wildebeest Migration actually starts in the Ngorongoro Conservation Area (more on this later).
Six Reasons to Visit the Ngorongoro Crater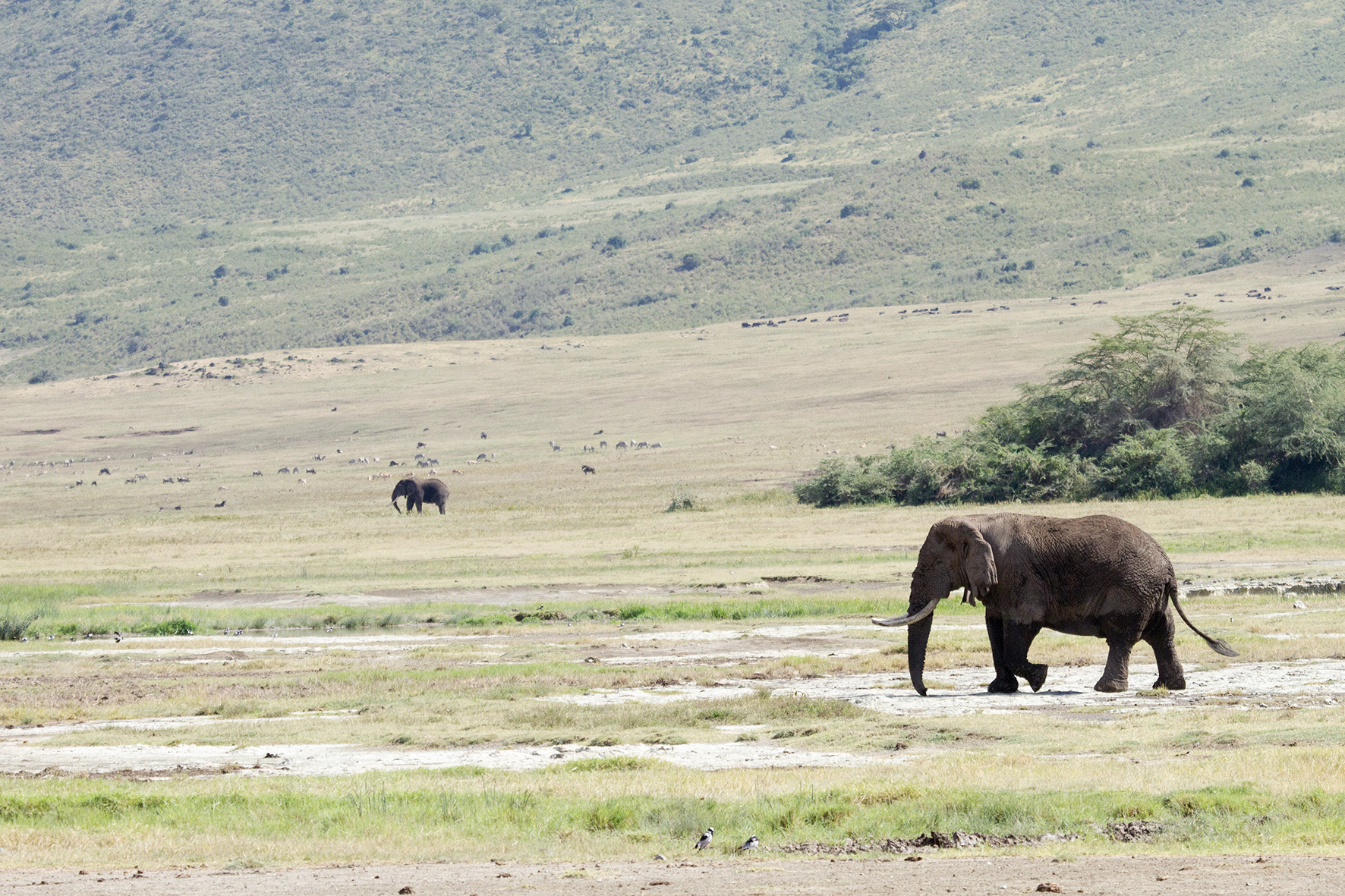 1) A Wildlife Haven with Consistent Big Five game viewing 
"These elephant bulls are huge, they are like mammoths", that's what my wife, Christina, said when we first drove down to the crater floor. Make no mistake, we were both taken aback by the concentration of animals during our game drive. Within minutes of descending onto the crater floor, we were watching a clan of hyena resting on one side of our vehicle, with male lions and elephants on the other!
What is great about a game drive in the crater, is that it is conveniently very open. So you have a wonderful opportunity to view multiple species, predators and prey, quite easily! Apart from the Big Five, the density of hyena make for fascinating predator interactions too. Perhaps conversely, within the crater, they are arguably the dominant predator and not the prides of lions (reminiscent of a particular movie plot?)
Like always, I will openly tell you that Swarovski Optik binoculars are a must-have on ANY safari. But on the crater floor, off-roading is prohibited, so to get focused on the full details of this magical experience – please make sure you have a pair. Lookout for resting rhinos! 
A friendly-ubuntu warning: due to its relatively small size, a game drive in the crater can potentially be busy with both wildlife and other tourists in the High Season (July to October). Co-founder, Leah Green, and I often compare our experiences, and the High Season does have the potential to be a little "congested" in the late morning and afternoon. So we suggest getting down early! Luckily, the larger Ngorongoro Conservation Area also has many activities to "escape" the crowds if this is the case.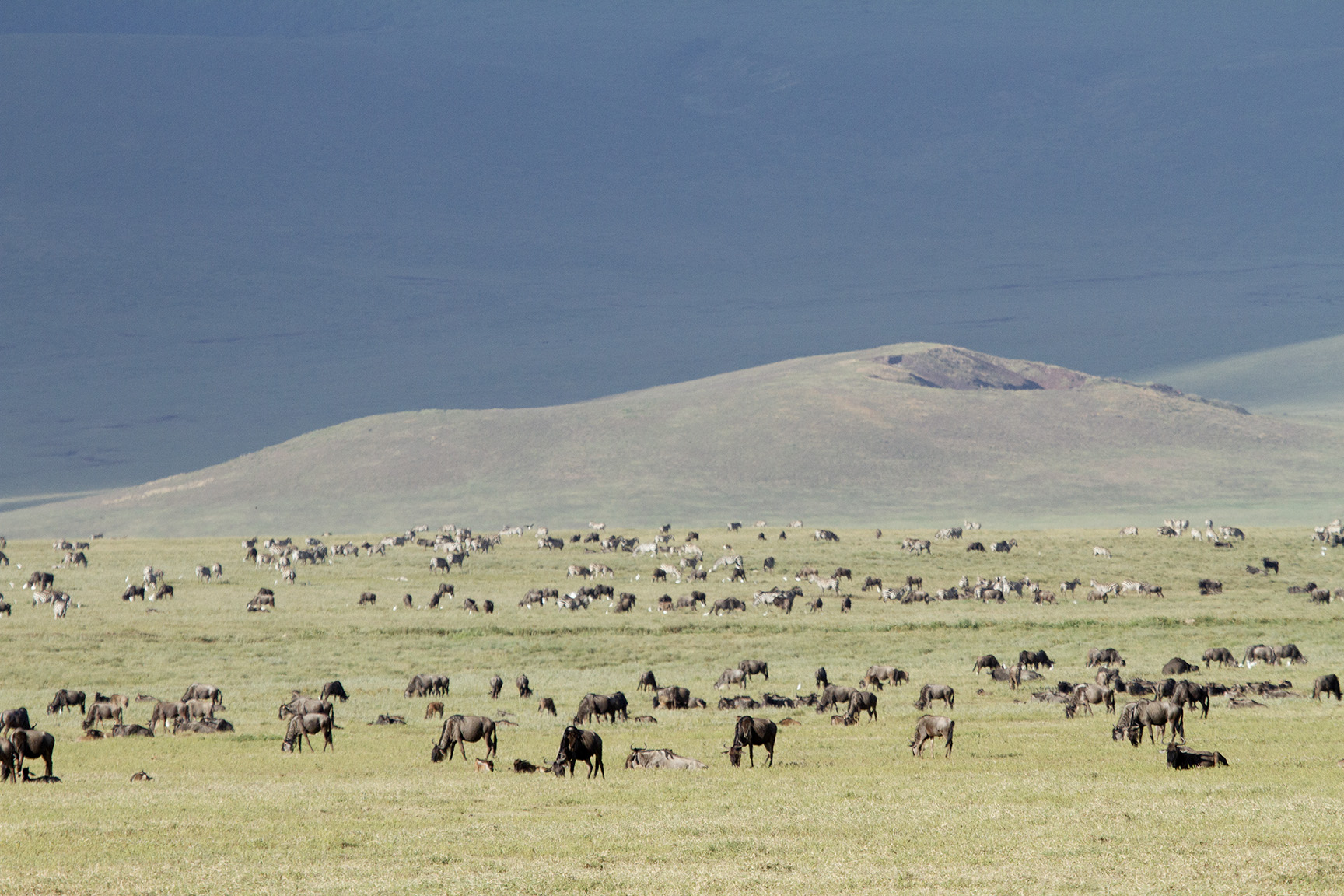 2) Breathtaking Views and Crater Hikes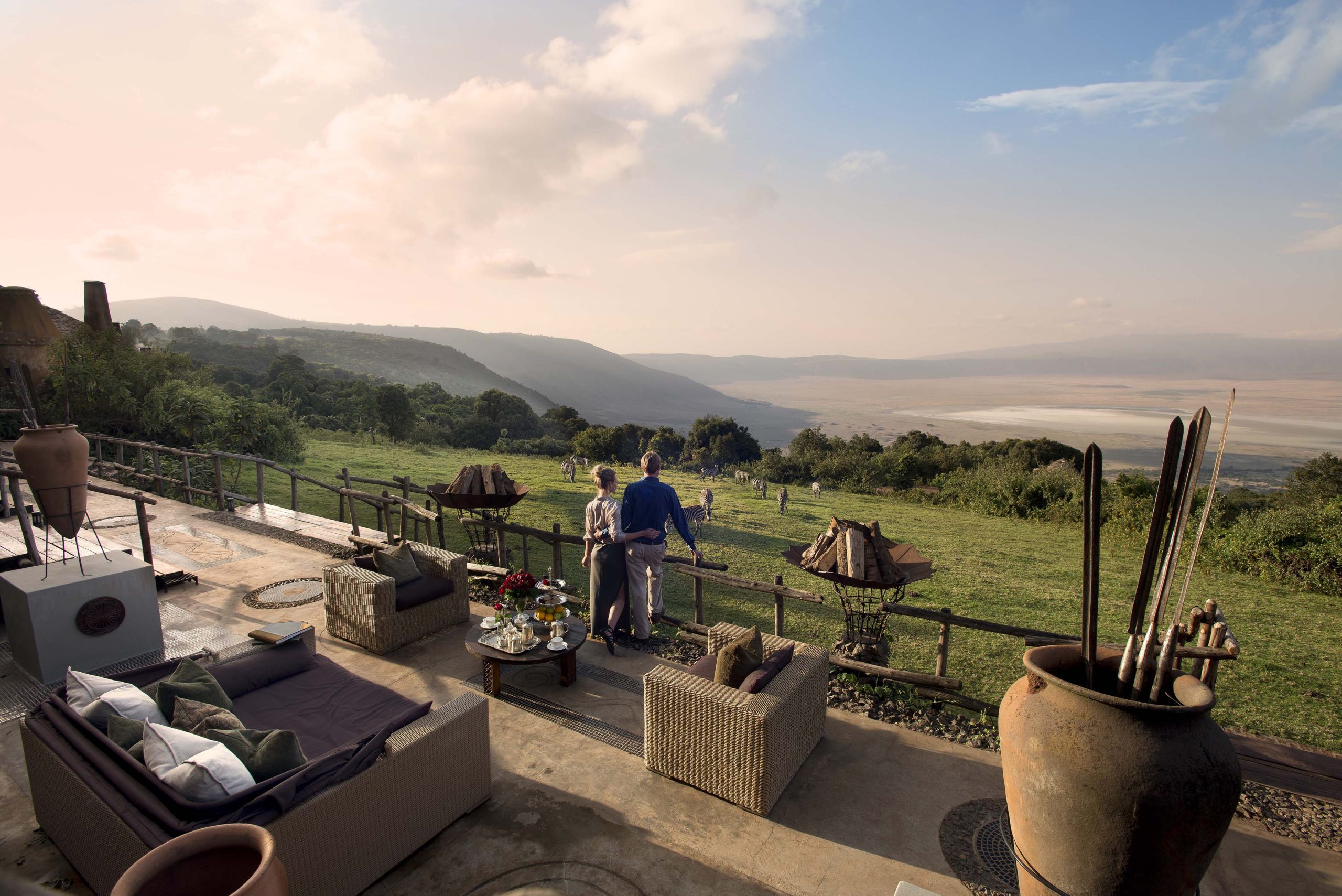 Standing on the rim of the Ngorongoro Crater at some 7,900 feet overlooking this remarkable landscape is, dare I say it, an emotional experience. I love a view, but this place gave me an honest moment of true appreciation. I am unsure if it was the geological enormity of the area, or the honest natural beauty it encompasses, but I do feel a trip to East Africa without witnessing these views along the crater is a missed opportunity to find oneself completely content with where you are. It is a rare feeling nowadays, with all technology that interrupts our lives, but I invite you to discover it.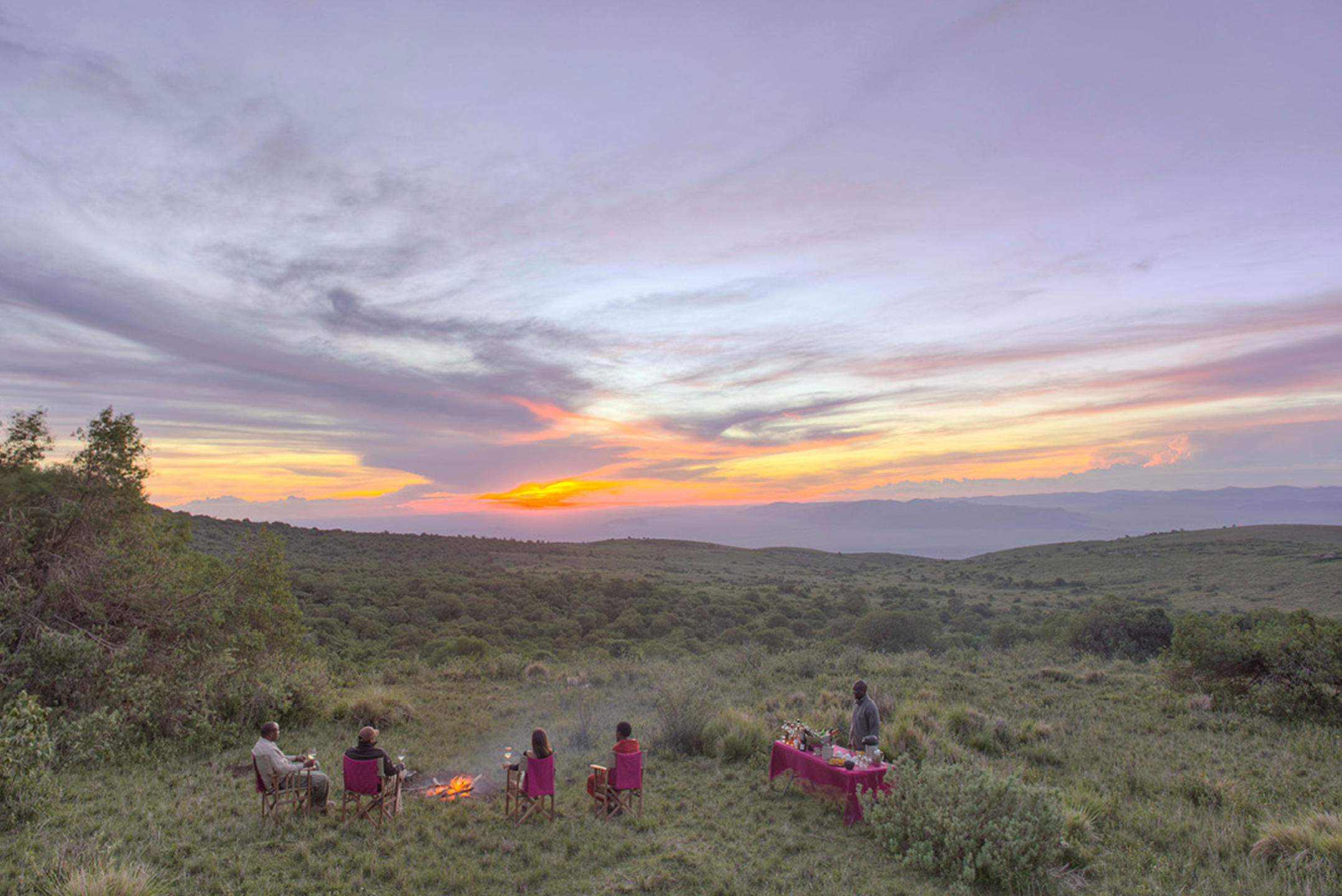 What is important to appreciate, is that the famous Ngorongoro Crater is actually one out of three craters inside the Ngorongoro Conservation Area. Therefore, one way to fully enjoy these incredible landscapes is to explore the craters on foot. There are two hikes I wanted to highlight that potentially would be for you!
Ngorongoro Crater Rim Walks: Enjoy a 2 hour interpretive walk along the rim of the Ngorongoro Crater. Have something worth toasting towards perhaps? This is definitely a romantic way to end a magical day at the crater. 
Empakai Crater Hike: For those who are a little more serious. Enjoy a half-day excursion down into the Empakai Crater and explore the soda lake, known for incredible flamingo sightings.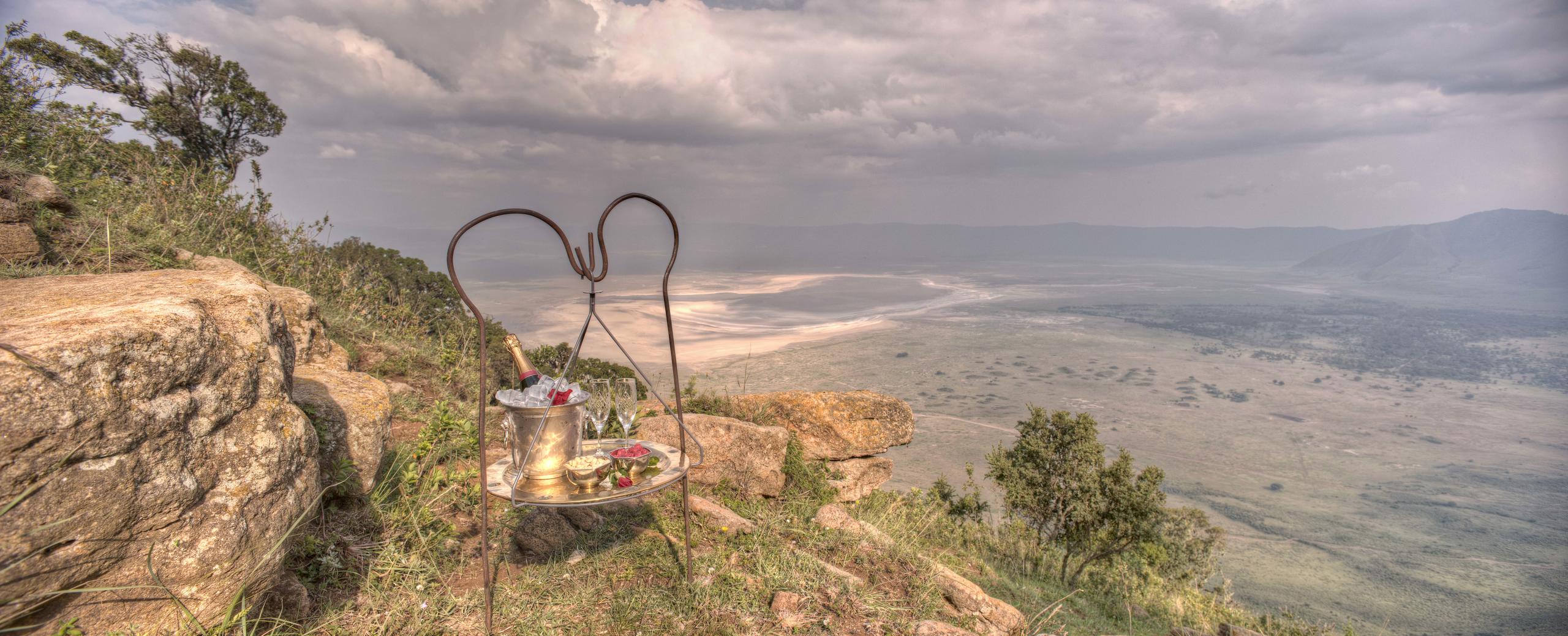 3) The Maasai people and wildlife 
Outside the Ngorongoro Crater there are more than 100,000 people are living in the Ngorongoro Conservation Area. Scenes of a Maasai herdsmen moving their cattle through a wilderness, with zebras, giraffes and elephants in the foreground and background is quite a sight to witness.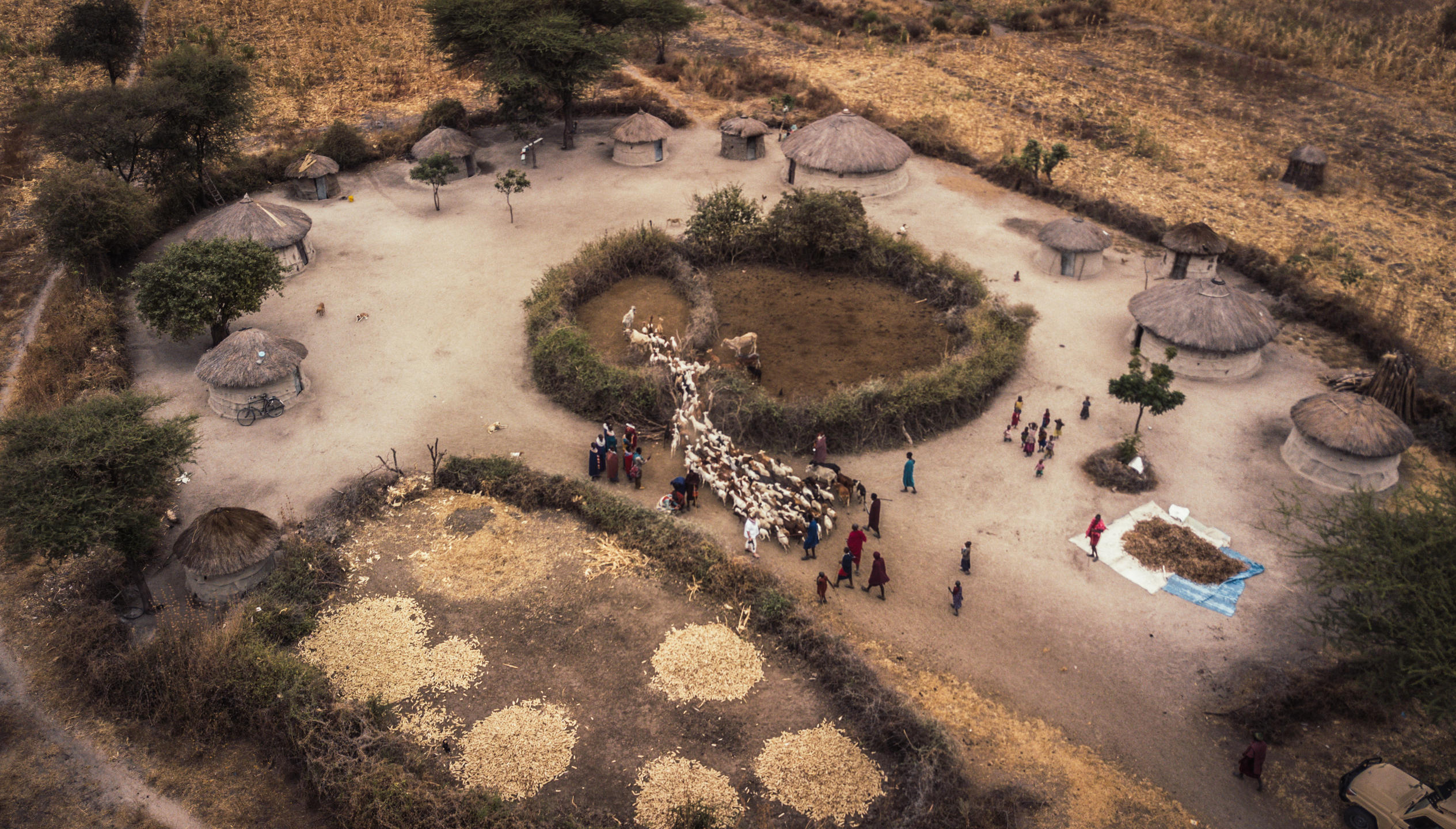 To spend time learning how the Maasai people coexist and interact (sometimes peacefully and sometimes not) with the wildlife is an eye opening and grounding experience. Learning about their lifestyle, understanding the challenges and appreciating their commitment to this space is educational, and provides a humbling perspective on the role communities play in the conservation and protection of these wild spaces.  I would encourage you to enjoy an authentic and respectful cultural experience to one of these communities living in the Ngorongoro Conservation Area. 
This all being said, these rural communities are largely financially poor and access to basic services like medical care and education can be limited. With us, your visit to this area helps to bring these essential services closer to home in a variety of ways. Through our partners, we can organize to take you to some of the active community projects in the area during your stay. 
4) Experience Lion Conservation with KopeLion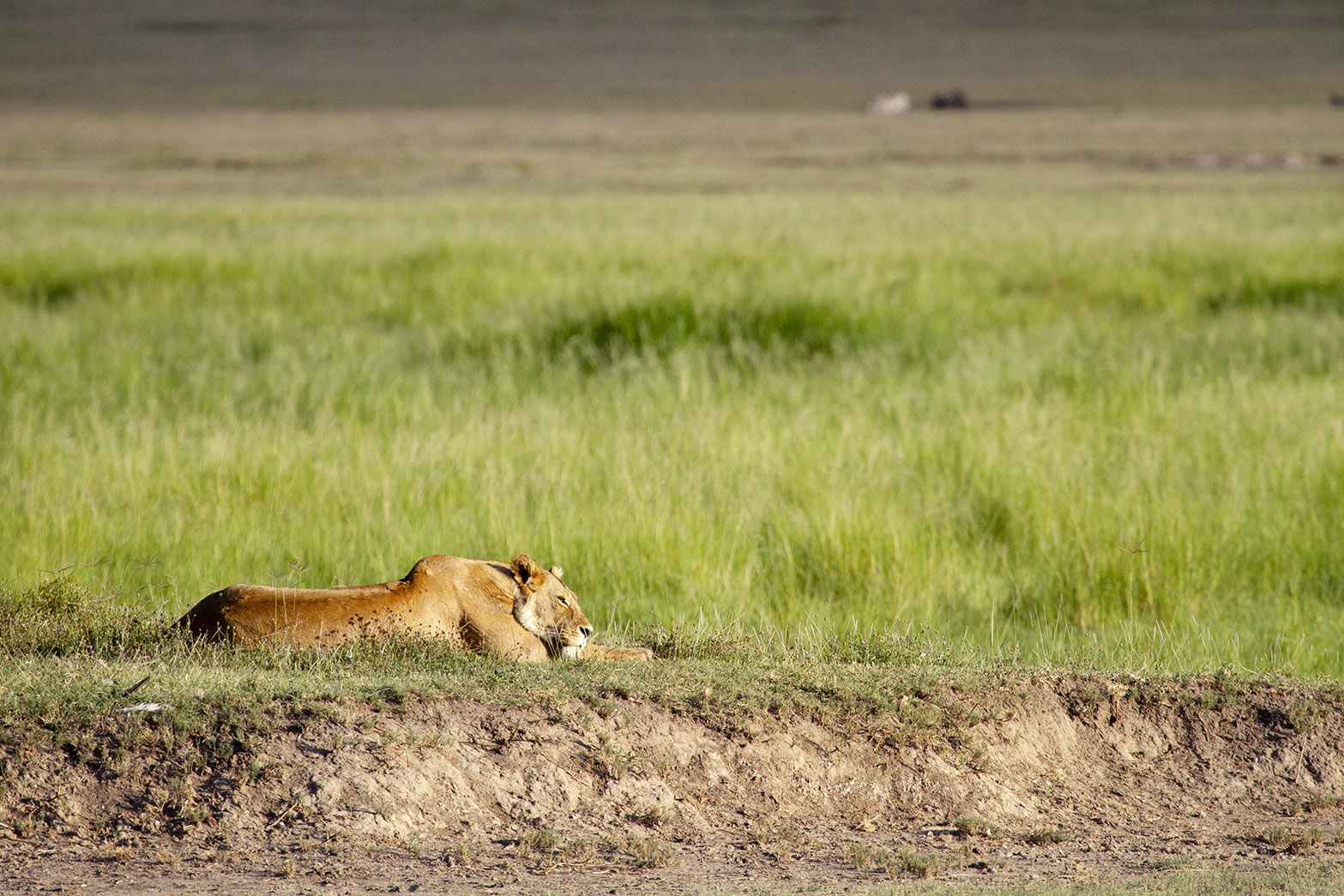 It is rumored that the density of wild lions in the Ngorongoro Crater is the highest in all of Africa, but openly, I can't find a reference to commit to that statement wholeheartedly. What I can say, in my visits to the Crater, I have seen plenty of lions during the game drives. The Ngoro lions play an important role in ensuring genetic diversity in the lion populations across the Serengeti and Ngorongoro Crater ecosystems. And once again, you can play an active role in their protection.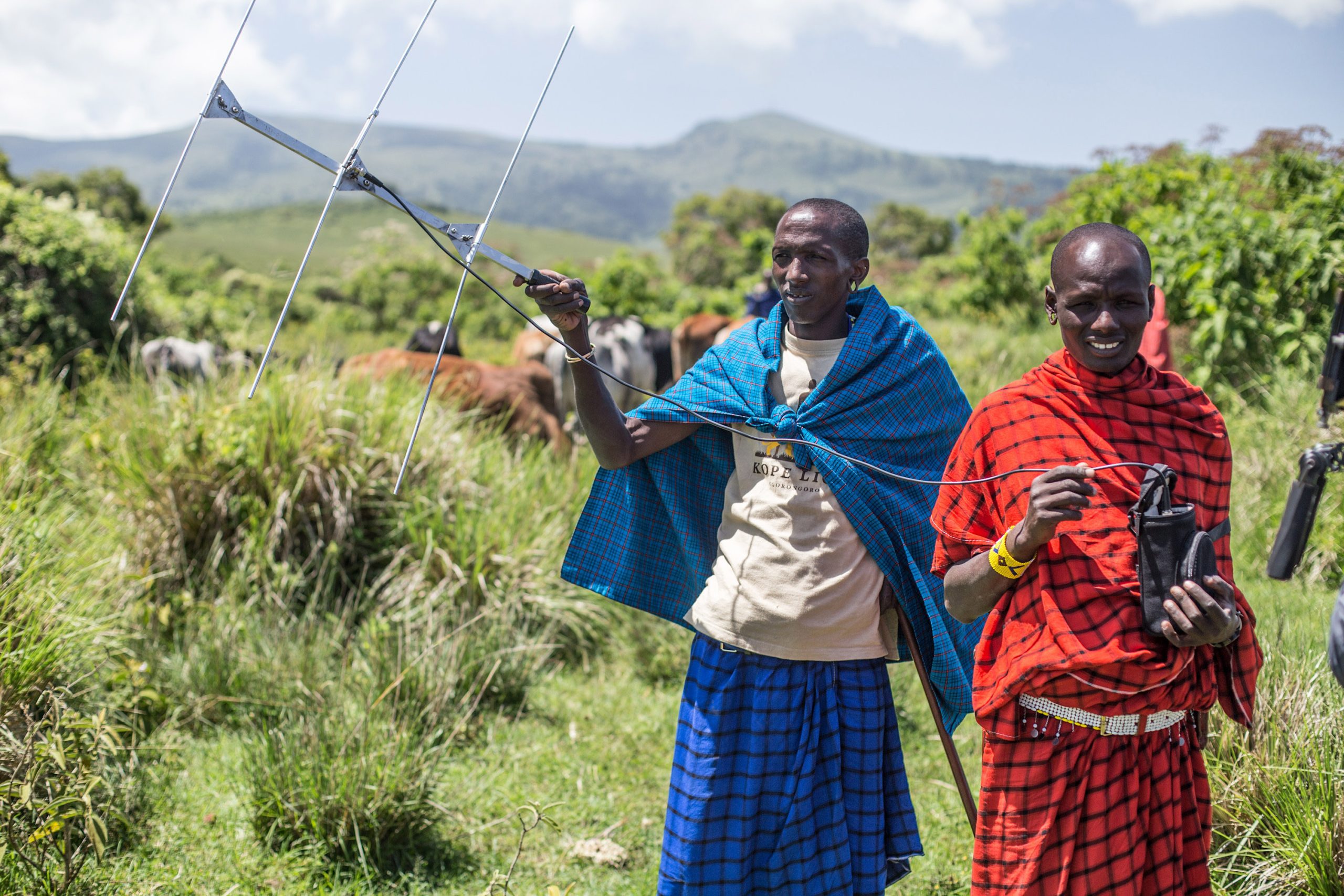 Kopelion is a Lion Recovery Fund initiative that is working with Maasai communities to help create "corridors of tolerance" between local communities and lions who are moving between the Serengeti National Park and Ngorongoro Conservation Area. During your stay, you can spend a half-day with the KopeLion conservation team in the field. And meet the KopeLion 'Ilchokuti' (lion guardians) who help mitigate lion conflict, protecting lions and communities alike. Check out this video! *This experience does need to be booked in advance. All proceeds go directly to KopeLion.*
5) A Gateway to the Great Wildebeest Migration

From January to March, the Great Wildebeest Migration halts their annual migration in the southern Serengeti and the Ndutu region of Ngorongoro to calve.  During this period over 400,000 wildebeest calves are born. It's an excellent opportunity to witness what many would consider to be "the start" of nature's greatest overland mammal migration on earth!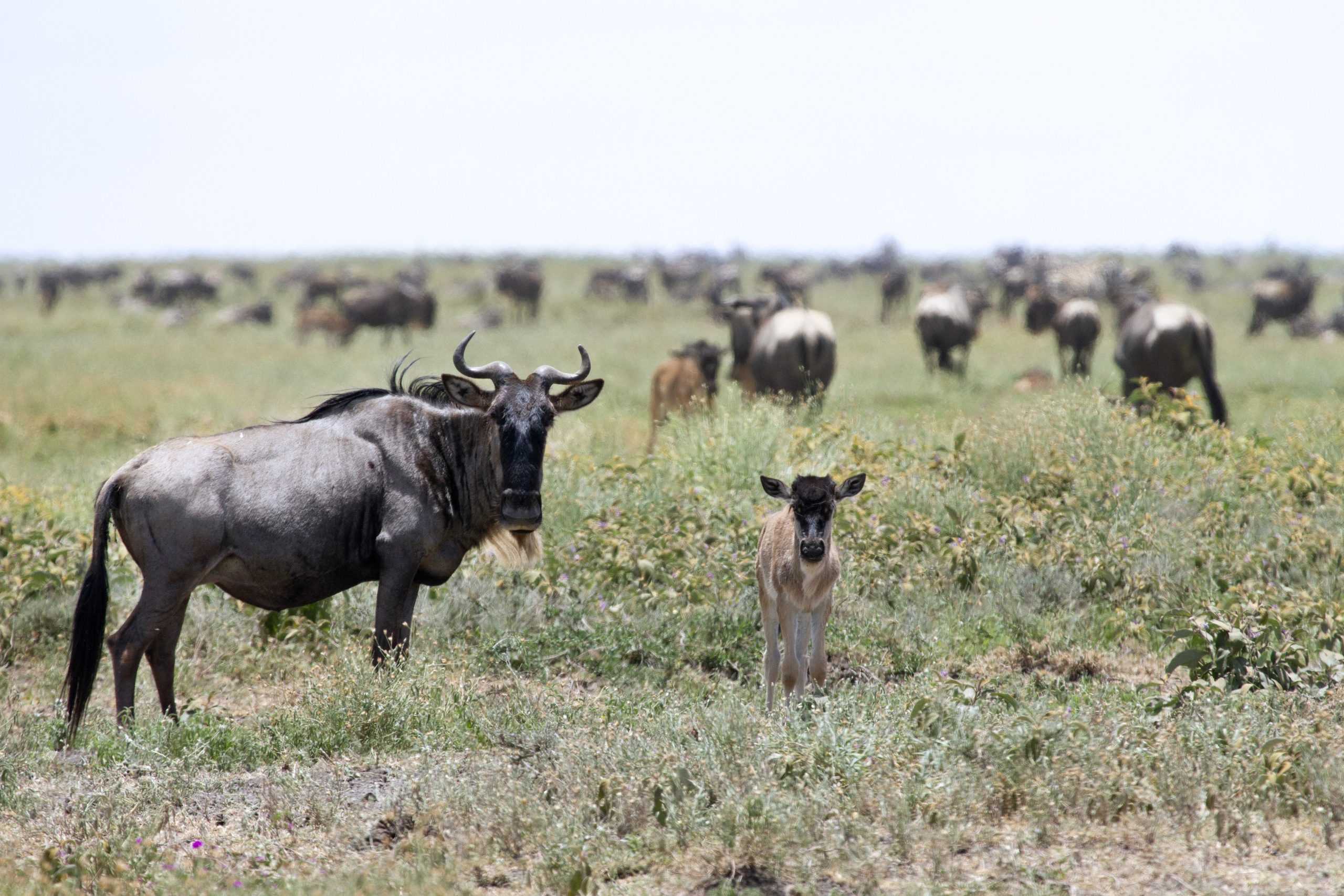 What is also brilliant about viewing the migration during this time, is that off-roading is permitted in the Ndutu region. When we were there a few years ago, we were able to follow a cheetah moving through the open plains. And once we found the mega herds of wildebeest, zebra, eland and gazelles, we stopped for breakfast right in the middle. Magical. With not another vehicle in sight. Check out our Great Migration Guide for more details.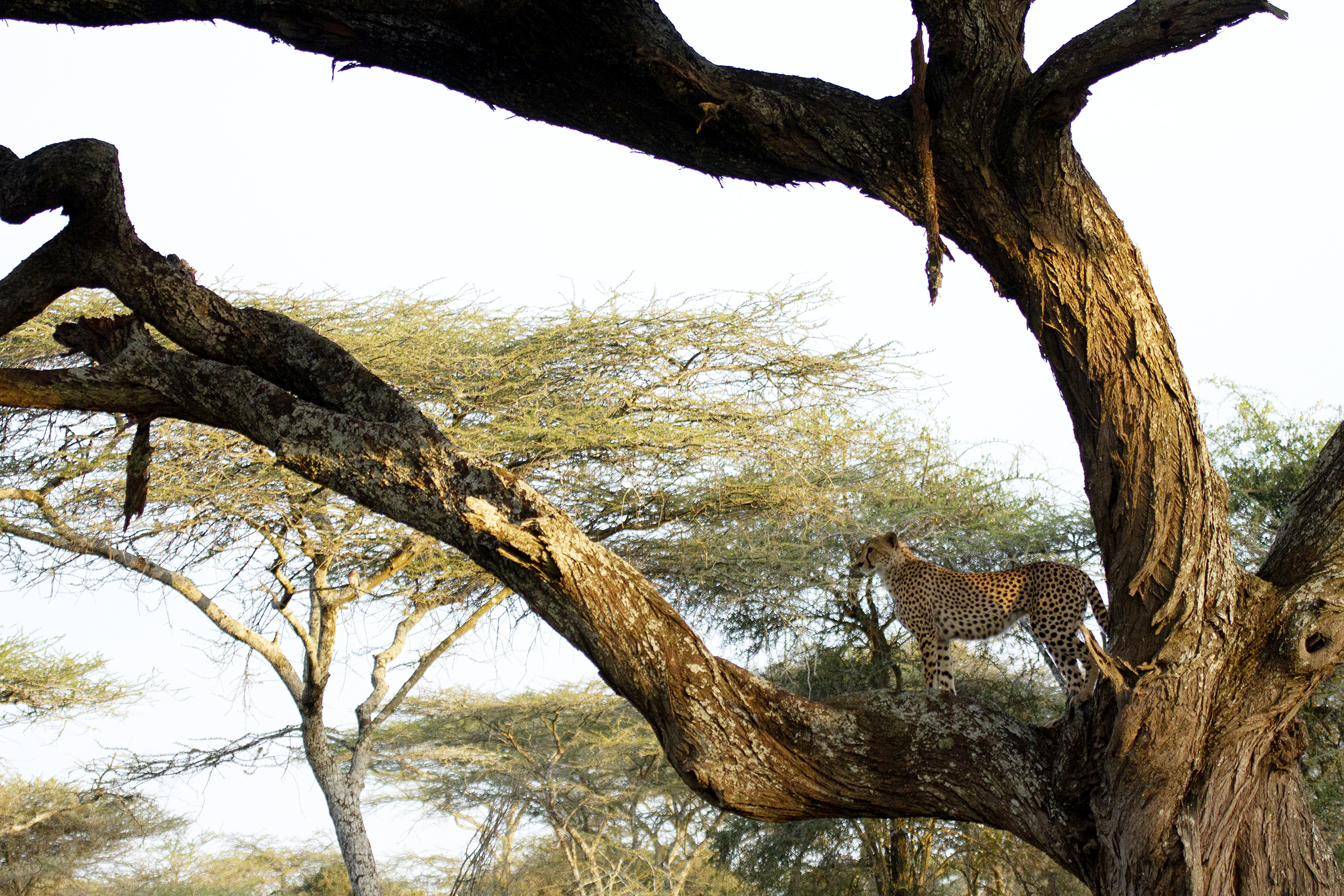 A few logistics: you are able to take an easy flight from the Lake Manyara Airstrip, which is a 1h30min interpreted transfer from the Ngorongoro Crater to the Serengeti National Park. However, I loved our 3 hour road transfer through the Ngorongoro Conservation Area to our luxury mobile camp in the southern Serengeti. It's more like an extended game drive with plenty of time to ask questions about the region and spot some game along the way. It was brilliant – if you have the time – do it.
6) Award Winning Luxury Lodges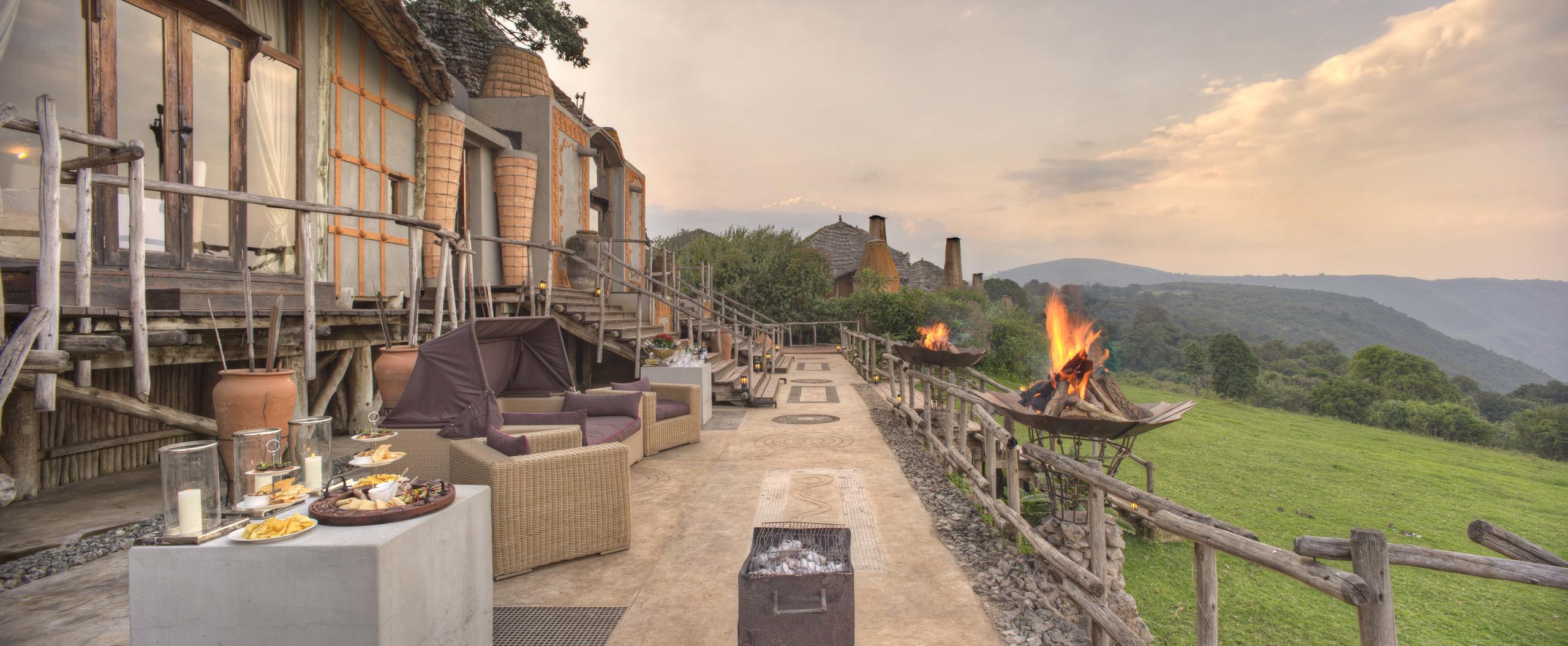 Of course, with such an incredible and wondrous destination, there are award winning luxury lodges to compliment your experience. From the ultra-romantic andBeyond Ngorongoro Crater Lodge, perched right on the crater rim, providing exceptional panoramic views of the crater. To a wellness sanctuary nestled in the outer green hills of the Karatu region like Gibb's Farm. We will be able to find a luxury lodge that will help you to escape and enjoy this region's exceptional landscapes, wildlife and unique culture. Just ask us!
Escape to Tanzania 
Whether you are looking for a romantic escape, or a family vacation, Ngorongoro Crater is an easy, admittedly hassle-free, destination to include into your safari escape to Tanzania. As we mentioned before, it is a wonderful complement to the Serengeti and witnessing the Great Migration. But you can also go in search of tree-climbing lions in the Lake Manyara National Park – a bird watcher's paradise.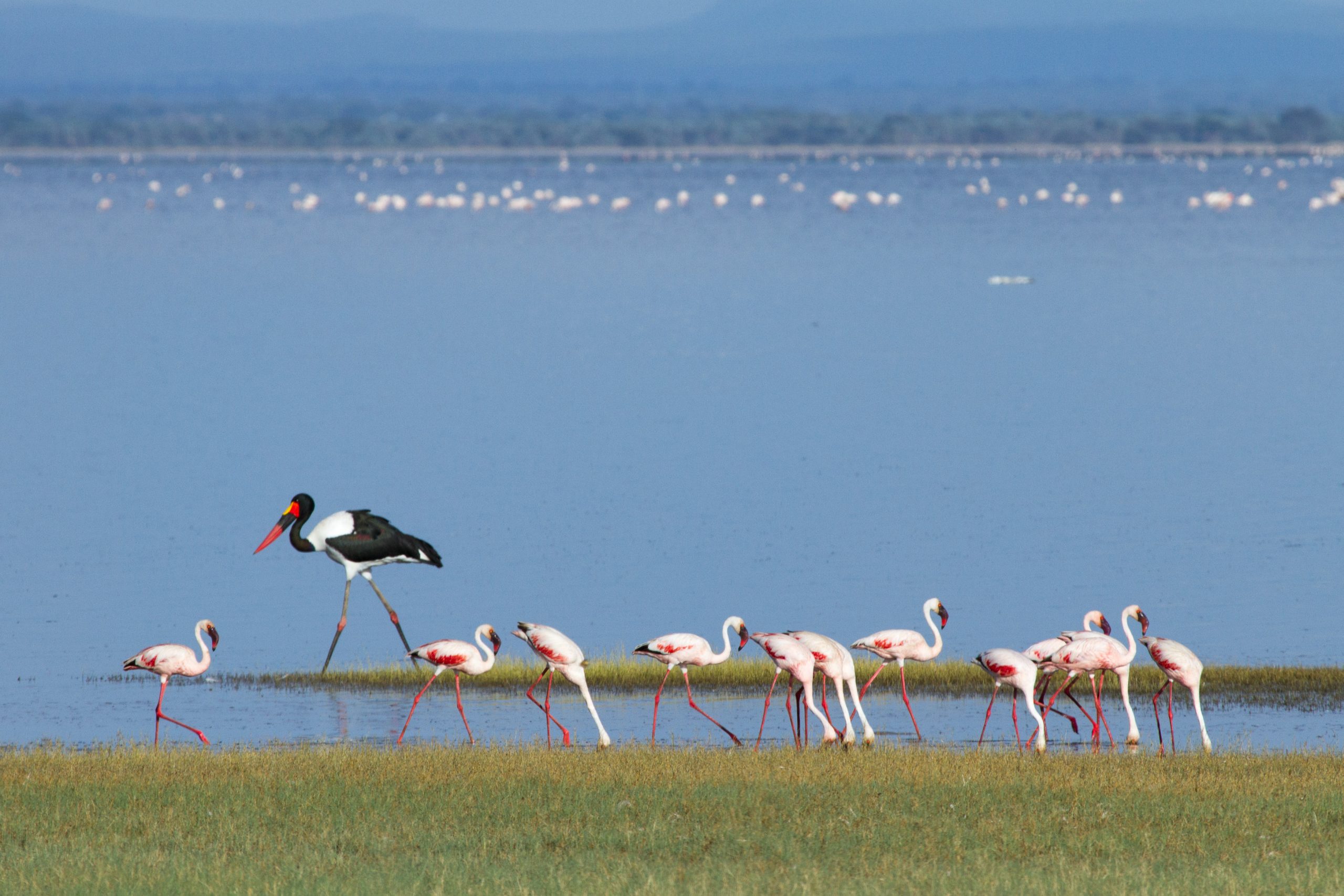 Or soar over the lesser known Tarangire National Park looking for elephant and buffalo herds along the Lamakau Swamps in hot air balloon. And of course, is there a better way to splash off your safari than with a few days in Zanzibar? Possibly even a private experience at Mnemba Island? Check out this Suggested Itinerary – Tanzania and Zanzibar – to get you started.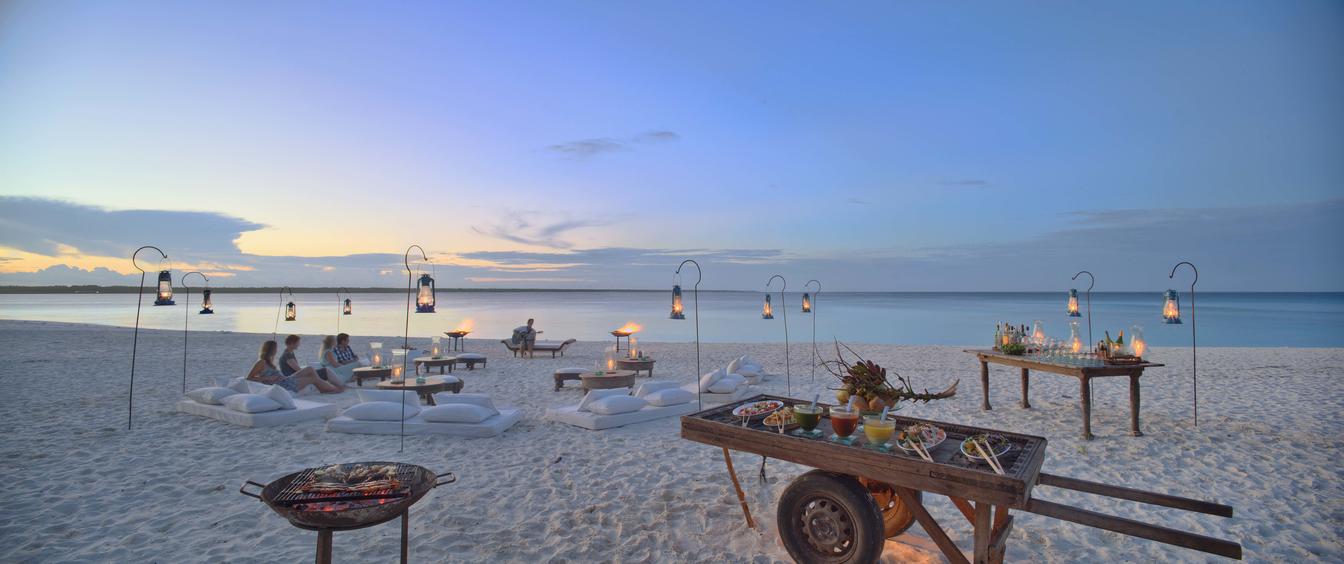 Are you ready for the trip of a lifetime?
If you're thinking of planning a trip, we're here to help! Our team of travel designers will create an itinerary just for you to create memories to last a lifetime and conquer your bucket list. Get in touch with us today to start planning your adventure in Africa.
Follow us on Instagram