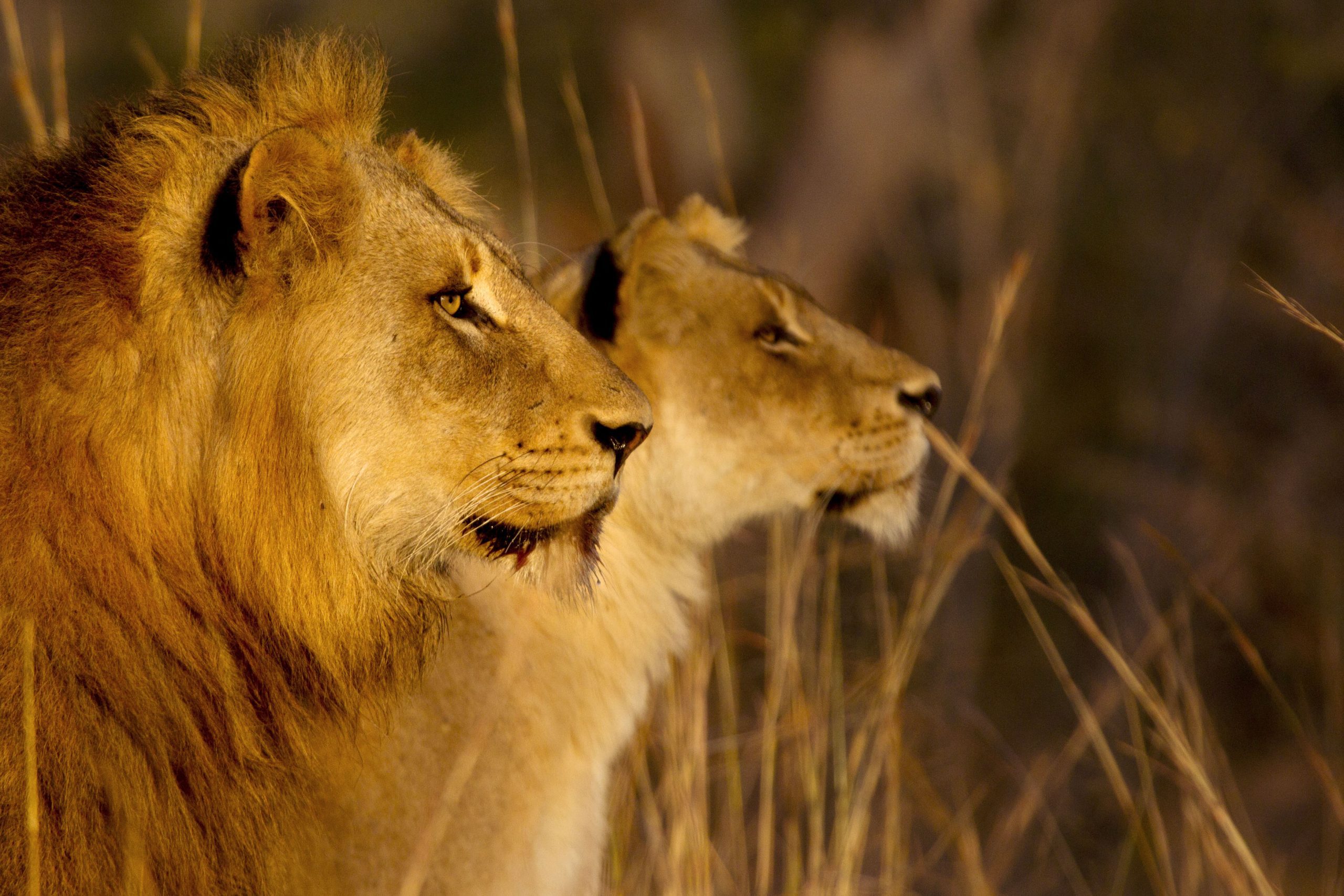 The Ultimate Couples Escape
When traveling with your significant other, an adventure in Africa will bring you closer than ever as you experience the wonders of the wild across the continent. From the white sand beaches of a remote island to a private plunge pool overlooking the Serengeti, a couples getaway in Africa offers a little bit of everything for couples looking to unwind in luxury and seek the thrill of a safari. Whether you're celebrating a special anniversary, your honeymoon, or looking to get 'off the grid' with the one you love, Africa is the perfect setting for your next getaway.
Honeymoon Safaris Worth Toasting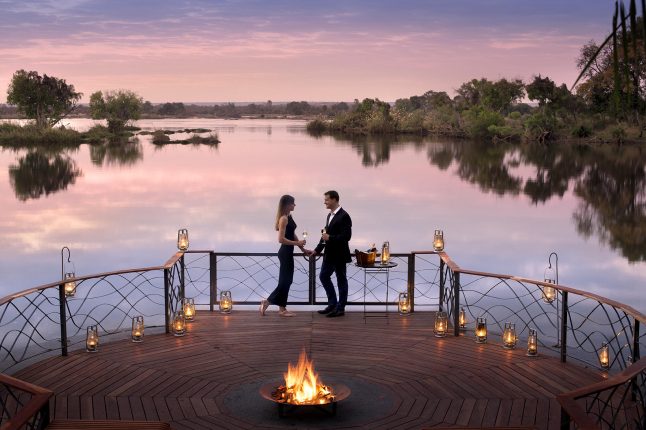 Fancy a honeymoon in the most romantic locations around Southern Africa? We've got just the itinerary planned for you! Our Southern Africa Honeymoon itinerary will take you from Cape Town to Timbavati, onwards to Zimbabwe and finally finishing in whimsical Mozambique. Expect nothing but the best for this once in a lifetime trip.
From $11,900
per person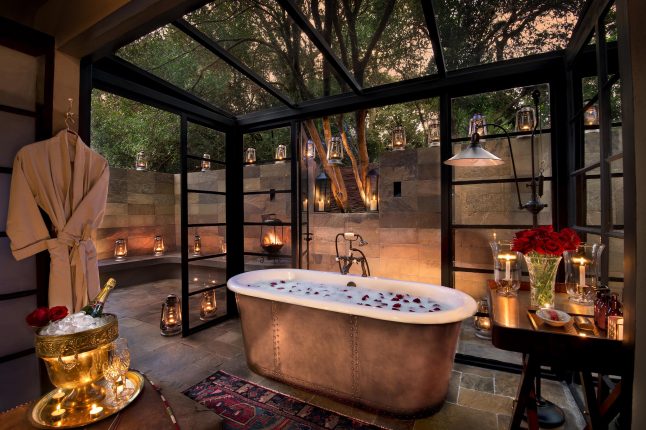 Combining the most iconic safari destinations with exclusive, luxurious and romantic safari lodges. Our latest East Africa Honeymoon itinerary is  a "safari worth toasting." Step onto the open plains of the Masai Mara and Serengeti National Park, before bathing in rose petals at the ancient Ngorongoro Crater!
From $11,565
per person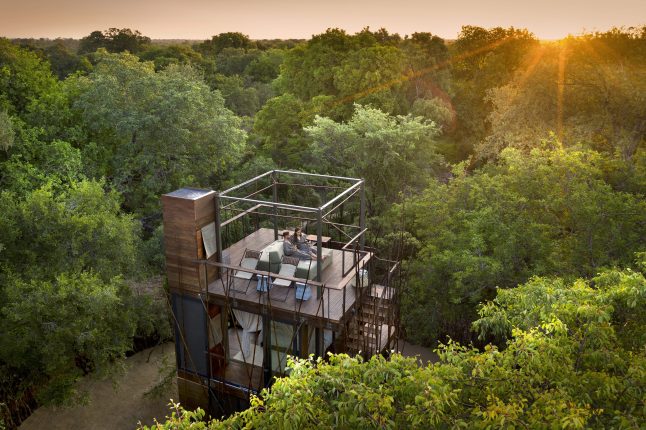 Discover the romance of Cape Town and explore the gorgeous surrounding winelands. Before going in search of mystical white lions, herds of elephants and the endangered wild dog during your stay at Ngala Private Game Reserve. Lastly – Experience luxury under a blanket of stars at the Ngala Treehouse and toast to the stars!
From $10,000
per person
Reach out and let's start talking. We'll listen and begin to tailor an experiential, private, luxury vacation based on exactly how you want to experience Africa. From adventure to relaxation—and everything in between—let us handle every detail of your unforgettable journey.
Our Favorite Couples Escapes
Suggested Itinerary: East Africa Adventure
World-famous national parks and private game reserves for a well-rounded safari.

Bucket-list adventures viewing the

Great Migration

in Kenya & Tanzania.

Primate trekking and Big 5 safari for the ultimate wildlife experience.

A mix of traditional, romantic and luxury accommodations throughout your itinerary, with world-class guiding and white glove service.
Suggested Itinerary: Southern Africa Adventure
Experience Cape Town like a local with privately guided tours and Wineland experiences.
Bucket-list safari and a sleep-out under the stars in a treehouse.

Front row seat to one of the 7 Natural Wonders of the World, Victoria Falls.

5-Star accommodations perfectly complimented with world-class food and wine.
Safari Bucket List Experiences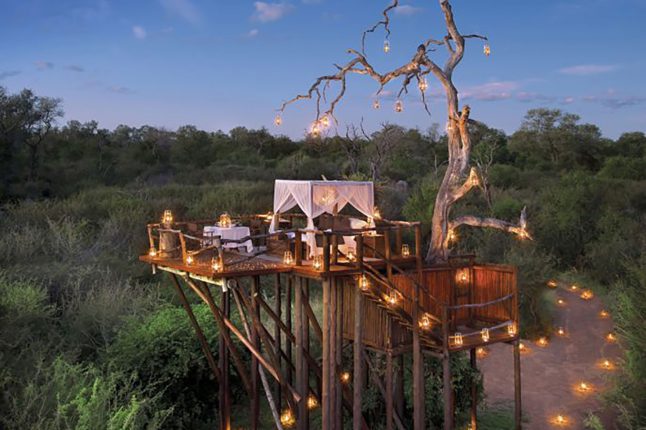 Africa has a little bit of everything to offer our couples looking for a true adventure. From hiking the towering peaks of Mount Kilimanjaro to sleeping out under the stars in Zambia or cage diving with great white sharks in Cape Town, you and your partner can fill your days with once in a lifetime adrenaline-rushing activities. Come and experience all the adventure Africa has to offer – the options are boundless!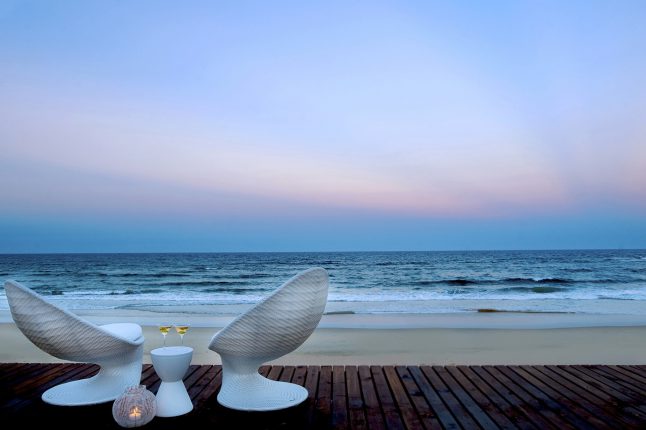 A combination of excitement and relaxation is the perfect recipe for your next vacation with your significant other. Africa offers an exceptional variety of activities for travelers and we love pairing thrilling safari game drives and excursions with white sand beaches and blue waters. After your safari, a visit to the African coastline or a private island is sure to conquer your bucket list and leave you feeling refreshed and rejuvenated.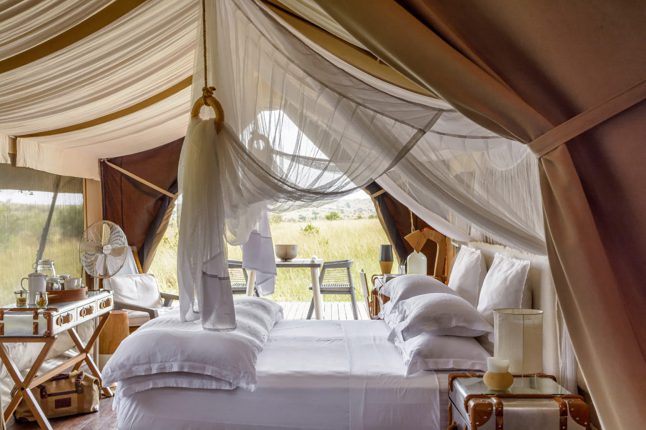 If you like the rustic, outdoorsy feel of camping but enjoy the amenities, fine dining and service of a luxury hotel, glamping safaris offer the best of both worlds. For couples looking for an authentic African safari, luxury tented camps are the perfect option for incredible wildlife safaris and accommodations that take you straight to the backdrop of Out of Africa.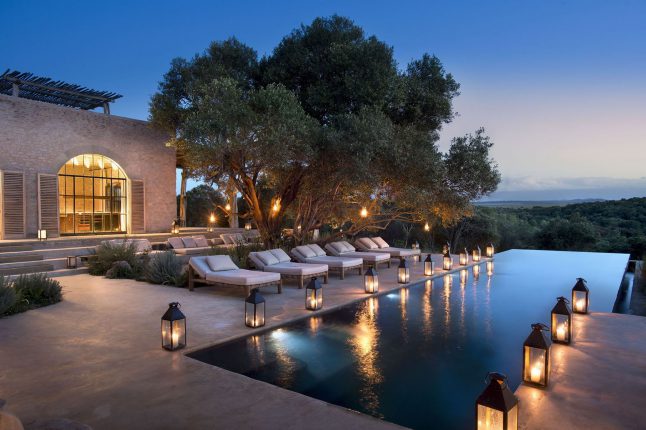 If you're looking to indulge with your loved one, Africa's luxury safari lodges are for you. With impeccable white glove service and fine dining, paired with opulent accommodations, amenities and out-of-this-world experiences, your time in Africa will be unlike anything you've experienced before. Nothing says 'romance' like an ultra-luxe adventure in Africa.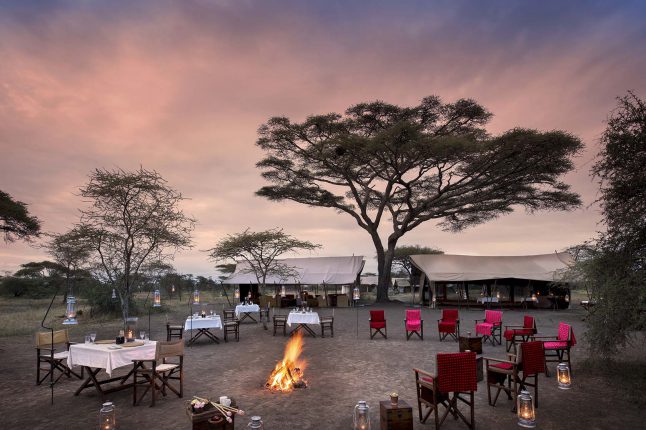 Looking to escape into the African wilderness with your significant other? Mobile expedition safaris offer our adventurous travelers the perfect opportunity to immerse yourself in the great outdoors and connect with one another. High-end canvas tented camps move with you as you explore different regions, giving you a new setting and perspective as your trip progresses.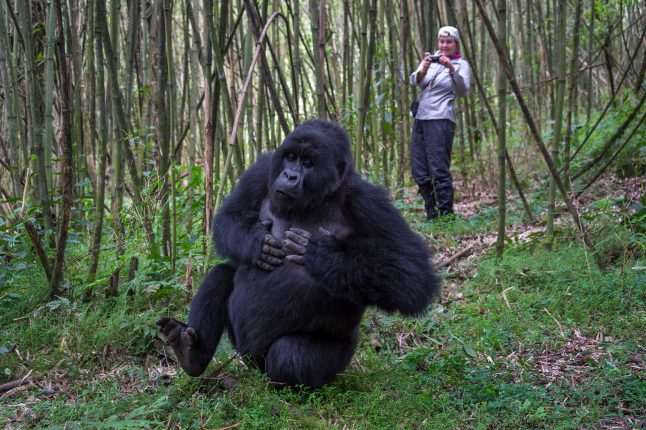 There are few experiences more moving than coming face to face with mountain gorillas, or viewing wild chimpanzees and golden monkeys as they scale the canopy above you. Primate trekking is a wonderful experience to share with your loved one, as viewing these fascinating animals up close is such an intimate encounter, leaving you with cherished lifelong memories of your experience.
Let's Plan your Romantic Getaway
Reach out and let's start talking. We'll listen and begin to tailor an experiential, private, luxury vacation based on exactly how you want to experience Africa. From adventure to relaxation—and everything in between—let us handle every detail of your unforgettable journey.
"Kyle and Leah at Ubuntu Travel curated my wife's and my Honeymoon. We put a lot of faith in their hands as we had no idea how to plan a Safari vacation. We gave them a budget, and they offered us a couple of different options that could work. Throughout the decision making process they were responsive, professional, and so helpful. We ended up on doing a week in and around Cape Town followed by Safari at Ngala in South Africa and the Okavango Delta in Botswana. It was perfect; the logistics of the trip were seamless. We wouldn't have changed a single thing. The Ubuntu team completely understood what we wanted for honeymoon and delivered. We have already recommended them to friends and family who are looking to try their first or second or third safari. Thanks Ubuntu!"

"We used Ubuntu Travel for our Honeymoon and could not have been more pleased. They took care of everything and made us not have to think about all the ins and outs of traveling all over South Africa, allowing us to enjoy our trip. The facilities at the safari lodges were phenomenal. Would and have recommended them to everyone!!"

"My husband, Marquise Goodwin, and I would like to thank Ubuntu Travel group for putting our Africa experience together. Kyle worked so hard to get our trip planned at the last minute. He's very knowledgeable about Africa and he really focuses on quality. Ubuntu Travel even provided us with luggage for our trip because they knew of the luggage restrictions for certain parts of our trip. All of our accommodations were beautiful and unique in their own way. I think our favorite place would've had to been Rwanda where we went gorilla trekking. Followed by our game drives of course in KwaZulu-Natal. When we go back to Africa, we will definitely be using Ubuntu Travel again to create another unique Africa experience."

"Thank you Ubuntu Travel Team! We cannot thank you enough for the expert attention to detail throughout each phase of our adventure. From pre-planning, vaccination assistance, to accommodations and experiences once on the ground; our trip is one that exceeded all expectations. We would like to make special note of the incredibly kind and knowledgeable safari guides and resort staff that accompanied us throughout our stay. Every inquiry we had regarding landscape or animal species was thoroughly answered. These guides are all highly educated and the proficiency displayed by each and every guide while on safari added even more to the value and enjoyment of our holiday. We truly fell in love with the land and the people. Thank you for providing us with the trip of a lifetime."