Get Closer to Nature
An 11-day Swarovski Optik Inspired Classic Safari to East Africa 
From $14,935 per person sharing
Visit Wild Chimps and Witness the Great Migration
11 Days, 10 Nights
After a revitalizing overnight stop at Arusha Coffee Lodge, your unique safari begins in the remote Mahale Mountains National Park, Tanzania. Trek the ancient forest and allow it to unveil its greatest performing resident, wild chimpanzees! Mahale is arguably one of the most authentic and exclusive ways to view these extraordinary primates! 
Witness one of nature's greatest shows on earth! With luxury tented camps that move in anticipation of the Great Wildebeest Migration, you will be as close to the action as possible!  Scan the open plains for this wildlife production that's older than time itself. Once you find the mega herds, focus on the details and discover the other players within the herds like jackals, cheetah, resident prides and crocodiles at the river crossings! 
Move across the horizon to the Masai Mara and gain more unique perspectives! Meander along its rivers in search for hippos and herds of elephants, before gliding over this awesome wilderness on a hot air balloon. 
*On this itinerary we will provide you with a pair of Swarovski Optik binoculars of your choice. Delivered to your door before your departure*
Best for:  Classic Safari, Great Migration, Chimpanzee Trekking, Adventure, Romance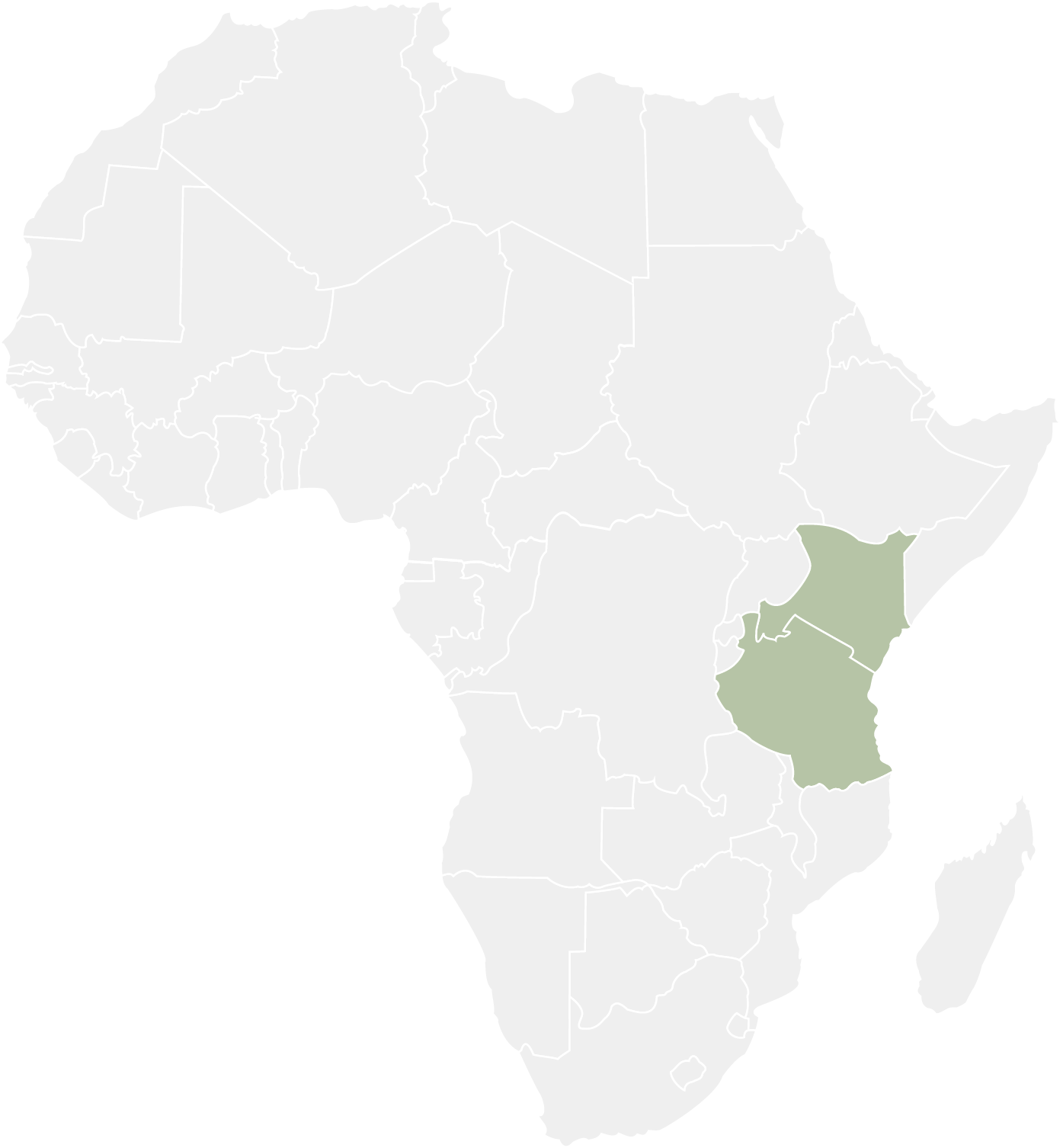 The Ubuntu Travel Difference

Personalized Itineraries
Attention to detail from start to finish

Conservation Promise
Travel with a purpose

Experts in Africa
Our team of travel experts know Africa
A refreshing overnight stop at Arusha Coffee Lodge 

Chimpanzee trekking at Mahale Mountains NP 

Kayak and boat cruises on Lake Tanganyika

 

Incredible Big Five Game viewing at National Parks 

Luxury-tented camps through Serengeti National Park 

Witness the Great Wildebeest Migration 

Hot Air ballooning over the Mara River (additional cost)
A pair of Swarovski Optik binoculars 

All tours and activities as specified by itinerary

All ground transfers with private driver & guide

All inter-Africa flights as specified by itinerary

All accommodations (fully inclusive)

Full support from the Ubuntu Travel team, during and after your trip

Expert safari guiding throughout your trip
What will you experience?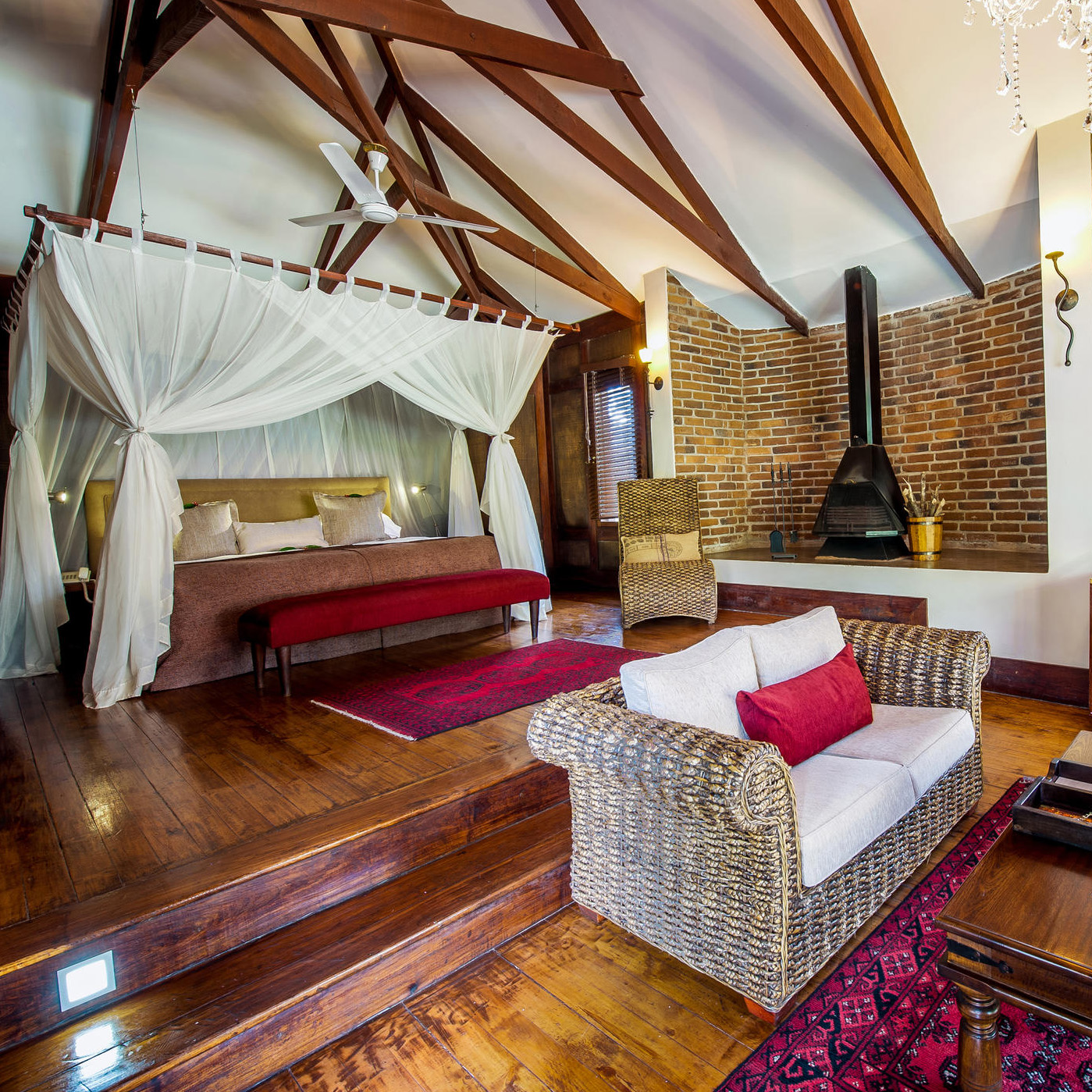 Arusha Coffee Lodge
---
As the gateway to Mount Kilimanjaro as well as endless safari lodges and camps, Arusha is your first port of call in your East Africa adventure.
The Arusha Coffee Lodge is situated within one of the largest coffee plantations in Tanzania, below the peaks of Mount Meru. The perfect haven to revitalize yourself and prepare your Swarovski binoculars before you start your classic East Africa safari.
We highly recommend an uplifting tour to Shanga, a glass and weaving workshop that supports and empowers people with disabilities. Other activities include:'Bean-to-cup' coffee tour; Arusha National Park; a visit to the Tanzanite Museum.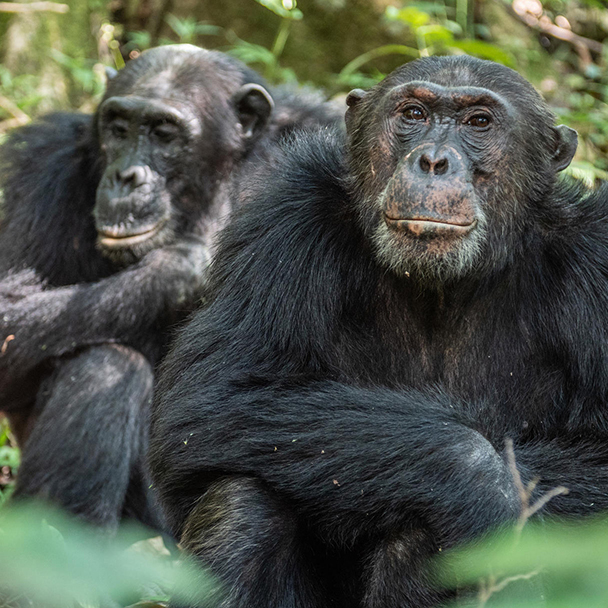 Greystoke Mahale | Chimpanzee Encounter
---
Situated along the white sand of Lake Tanganyika in Tanzania, encounter wild chimpanzees in the remote Mahale Mountains National Park.
Renowned as one of the best places to see chimps, the forest also offers a calming atmosphere with leisurely forest walks to incredible waterfalls and other remote rock pools.
Greystoke Mahale has just six thatched bandas, each with its own private upstairs viewing deck, providing uninterrupted lake views during the day. You also have the option to kayak or sail on a traditional dhow at your leisure. Openly, just a perfect spot to get back in sync with nature!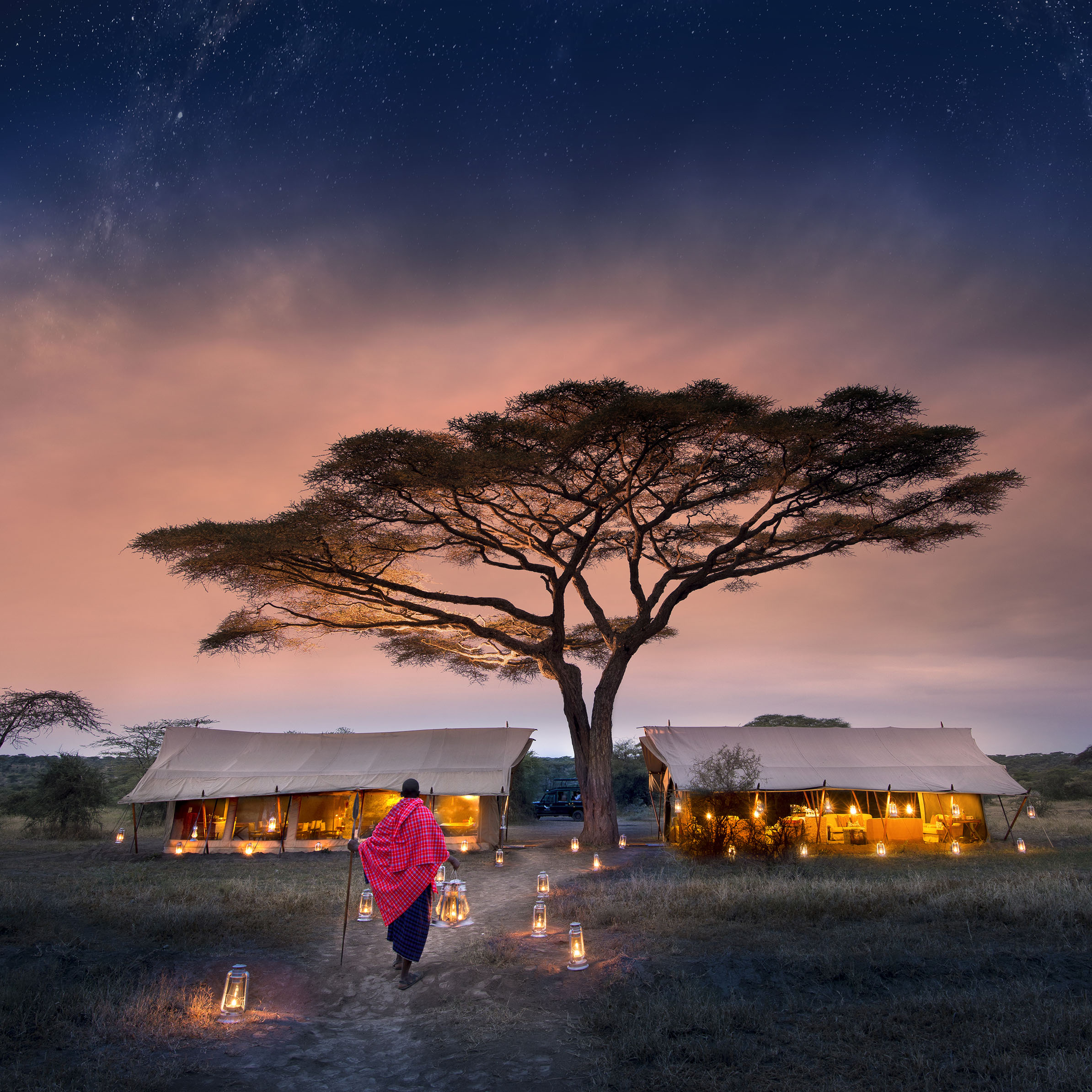 Serengeti National Park | Luxury Mobile Camps
---
The perfect way to get you closer to the Great Wildebeest Migration, is with these luxurious tented camps! These canvas camps move multiple times a year to anticipate the Great Wildebeest Migration movements, positioning you perfectly to witness the largest terrestrial mammal migration in the world.
Often misunderstood, the Great Wildebeest Migration is a year-round cycle, where an estimated 1.5 million wildebeest, 400,000 zebra, 300,000 Grant's and Thompson's gazelles, and 12,000 eland migrate in search of green grazing pastures!
This can only be described as natural luxury at its finest!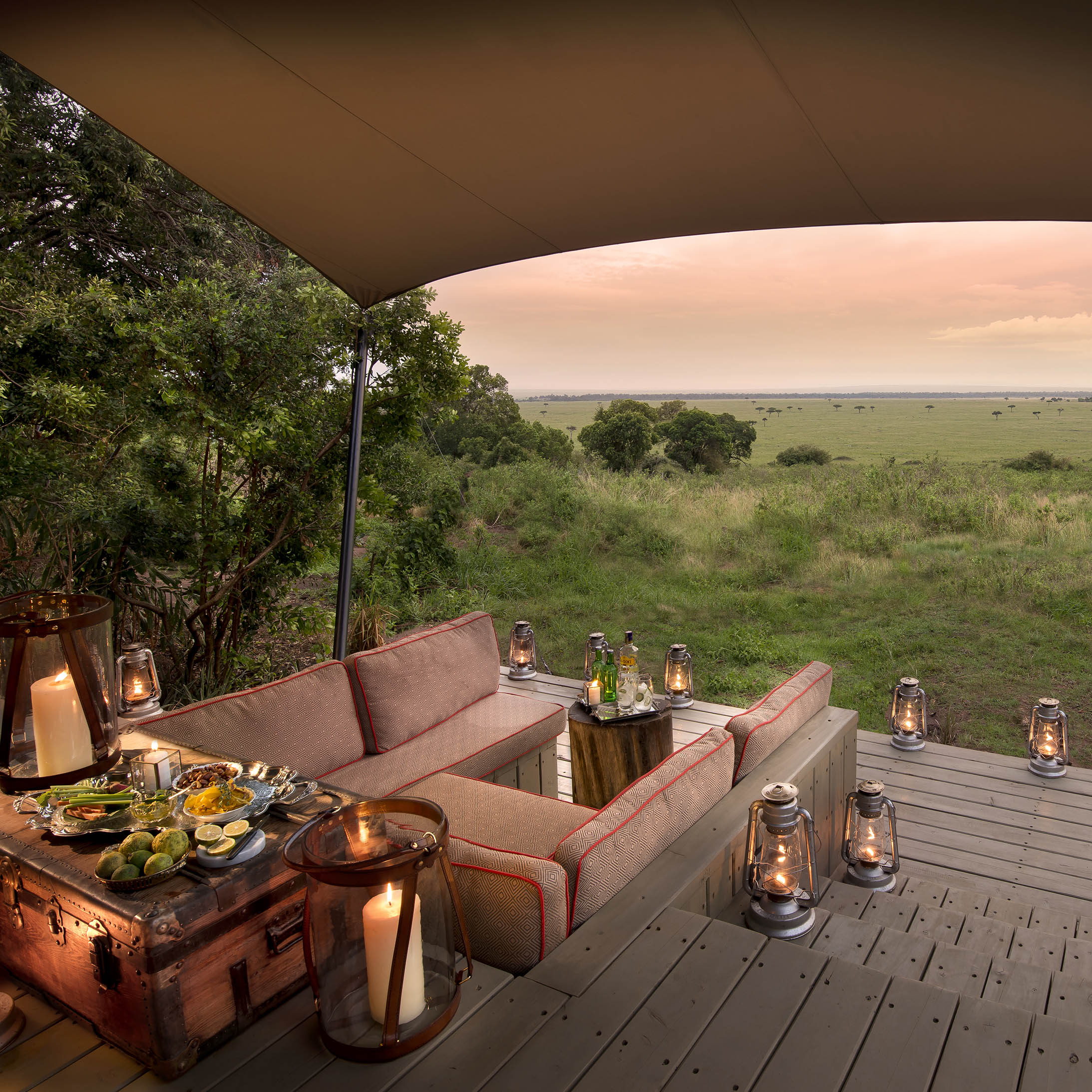 Masai Mara
---
Arguably Kenya's most famous National Park, the Masai Mara is your classic Big Five safari destination. With exceptional year-round wildlife viewing and breathtaking open grassy plains, this is the perfect place to scan the horizon for resident prides and cheetah coalitions!
Wake-up before sunrise and float over the Masai Mara on a hot air balloon, before enjoying a champagne breakfast. This is a Classic Safari after-all!
During the months between July to October, witness the Great Migration crossings, whereby an estimated 2 million wildebeest and zebra migrate into the Masai Mara from the Serengeti National Park.
Reach out and let's start talking. We'll listen and begin to tailor an experiential, private, luxury vacation based on exactly how you want to experience Africa. From adventure to relaxation—and everything in between—let us hand
See the Unseen
Select a pair of Swarovski Optik Binoculars to take on your safari
Bought to you in partnership with 

More Suggested Itineraries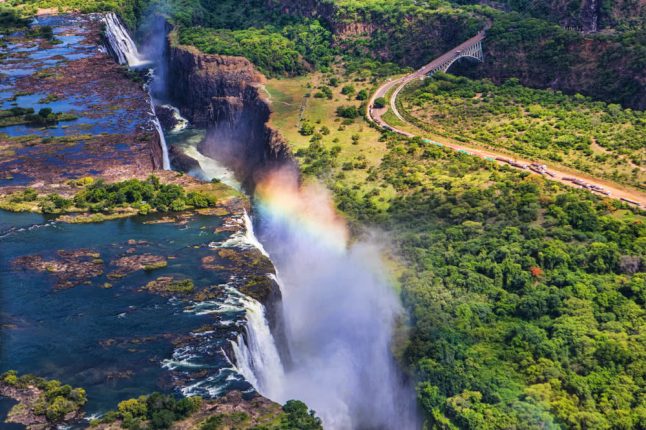 This itinerary commences at the world's largest waterfall, Victoria Falls. After experiencing this natural phenomenon, you will have some time to enjoy the Zimbabwean culture on this side of the Zambezi River. Then you'll be whisked away to neighbouring Zambia for an unforgettable safari experience.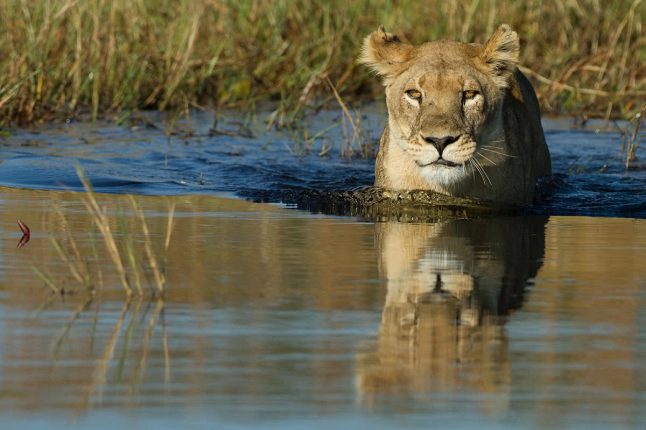 In this epic 14-day itinerary we'll introduce you to the best of Botswana and Zambia. After a luxurious stay at Victoria Falls you will be whisked away to the last authentic safari destination; Botswana, where the wildlife roam free and the possibilities are truly endless. An epic adventure.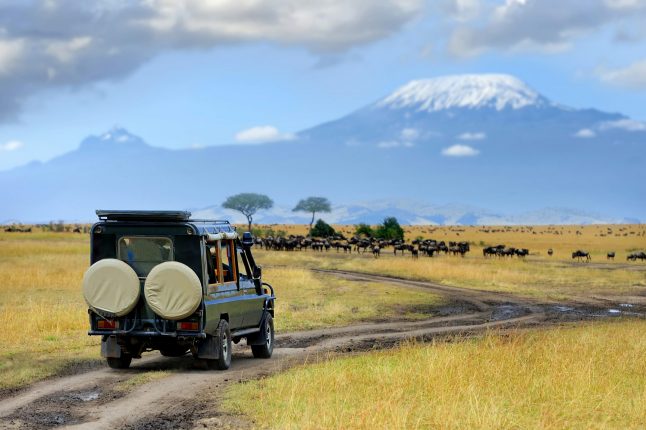 This all-inclusive Ultimate Kenya itinerary will take you to all the best destinations within this East African jewel. Traversing six of the best conservancies and National Parks within Kenya, you will spend 15 days immersed in all this country has to offer. Prepare to be swept away!