Written by: Sean Messham 
When it comes to wild lion populations, unfortunately, the harsh reality is that in the past 25 years, wild lions have declined by more than half. Due to a complexity of social, political and environmental factors, it's estimated that there are only 20,000 wild lions left on the African continent.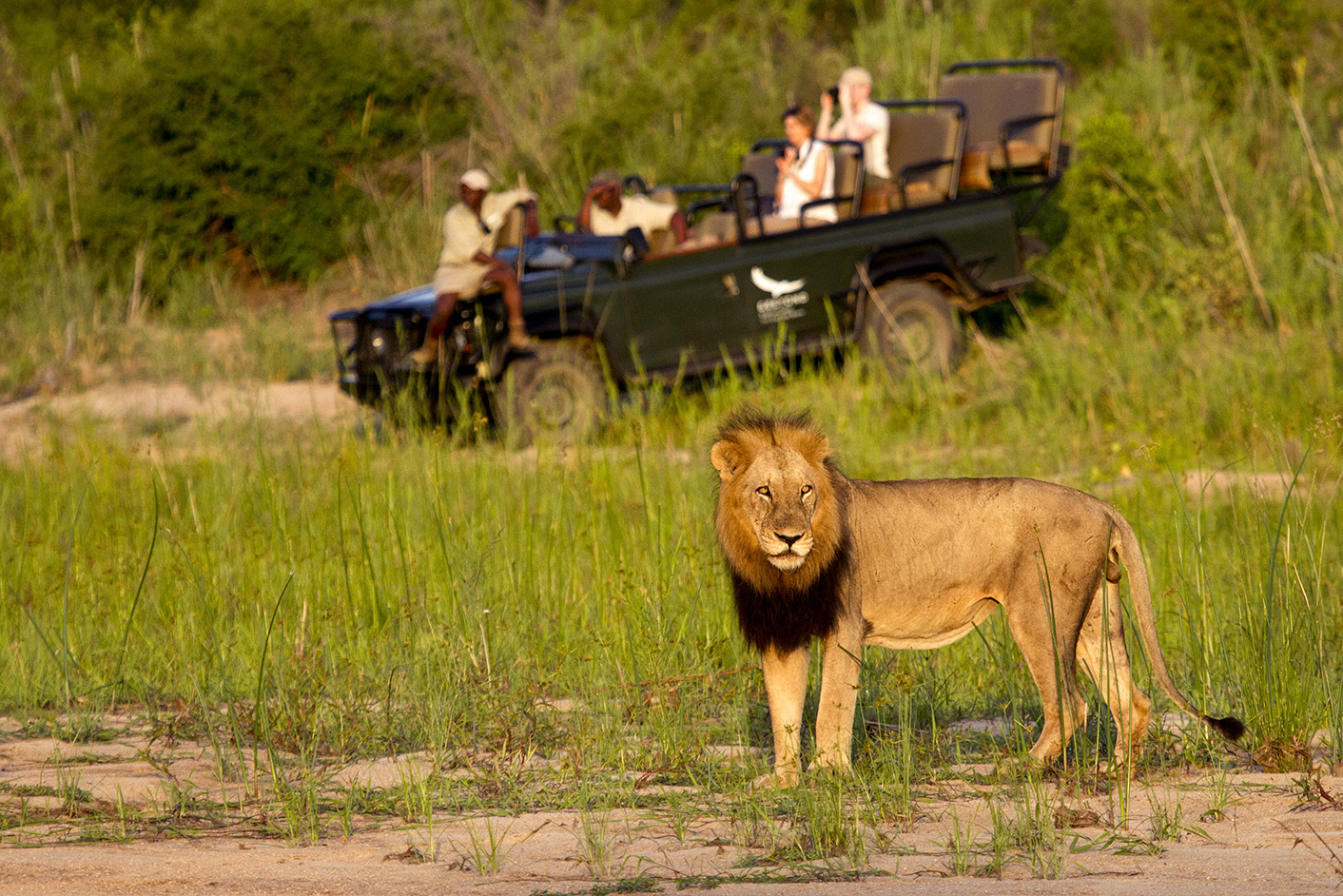 It's important to understand this while watching wild lions during your African safari. Simply put, they are not as prevalent as one might be led to believe. And having this knowledge will help one understand the immense privilege it is to witness these iconic and social cats. 
Thankfully, ecotourism is playing a vital role in the protection and conservation of the last remaining strongholds of wild lion populations. And by going on safari, you can help build a stronger future for wild lions and the wilderness areas they live in!
Discover where you can see and help protect these iconic big cats of Africa!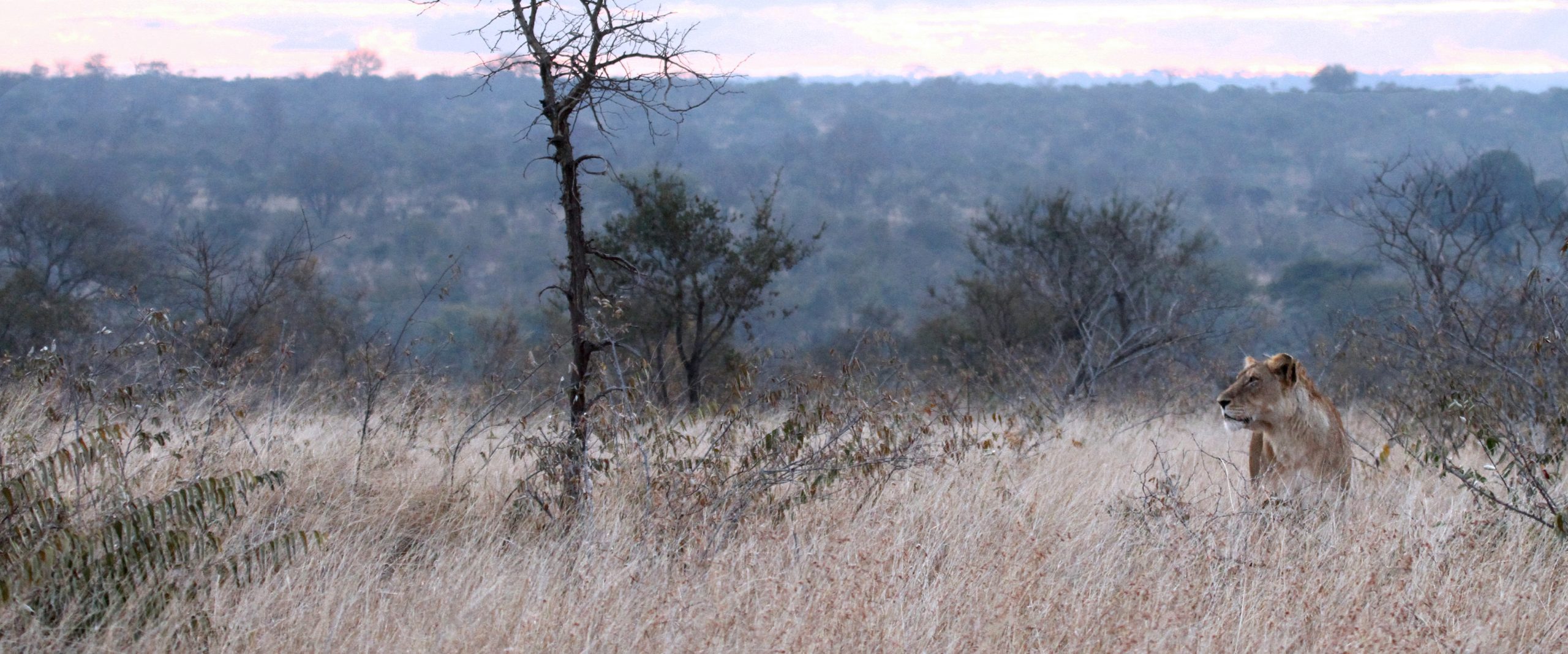 Mara-Serengeti Ecosystem
Kenya and Tanzania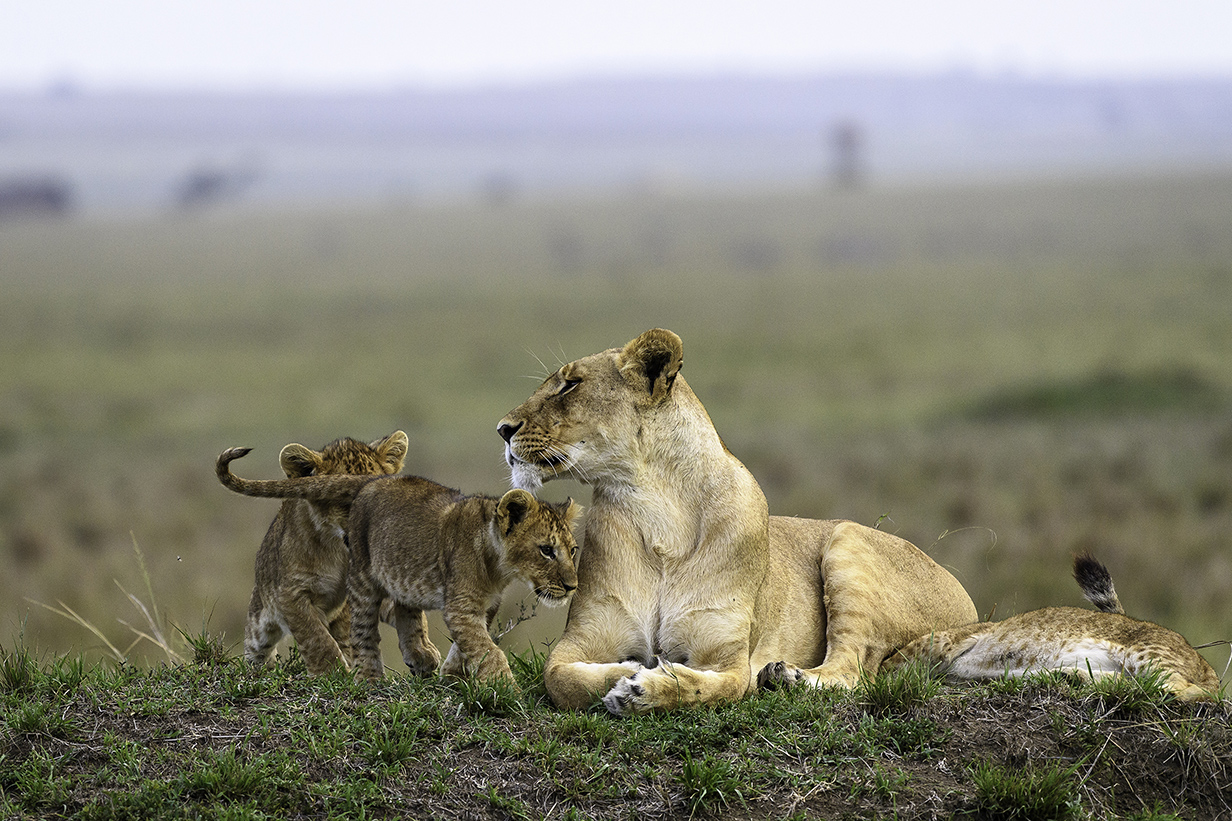 The Mara-Serengeti ecosystem includes the Masai Mara in Kenya and the Serengeti National Park, Tanzania. Hosting the Great Wildebeest Migration, the largest terrestrial mammal migration in the world, it's no wonder that this is home to the highest density of lions on the continent. 
The Great Wildebeest Migration is, understandably,  a natural spectacle everyone wants to see. However, it is important to remember that lions are territorial animals and therefore, prides with male coalitions will remain resident within their contested territory.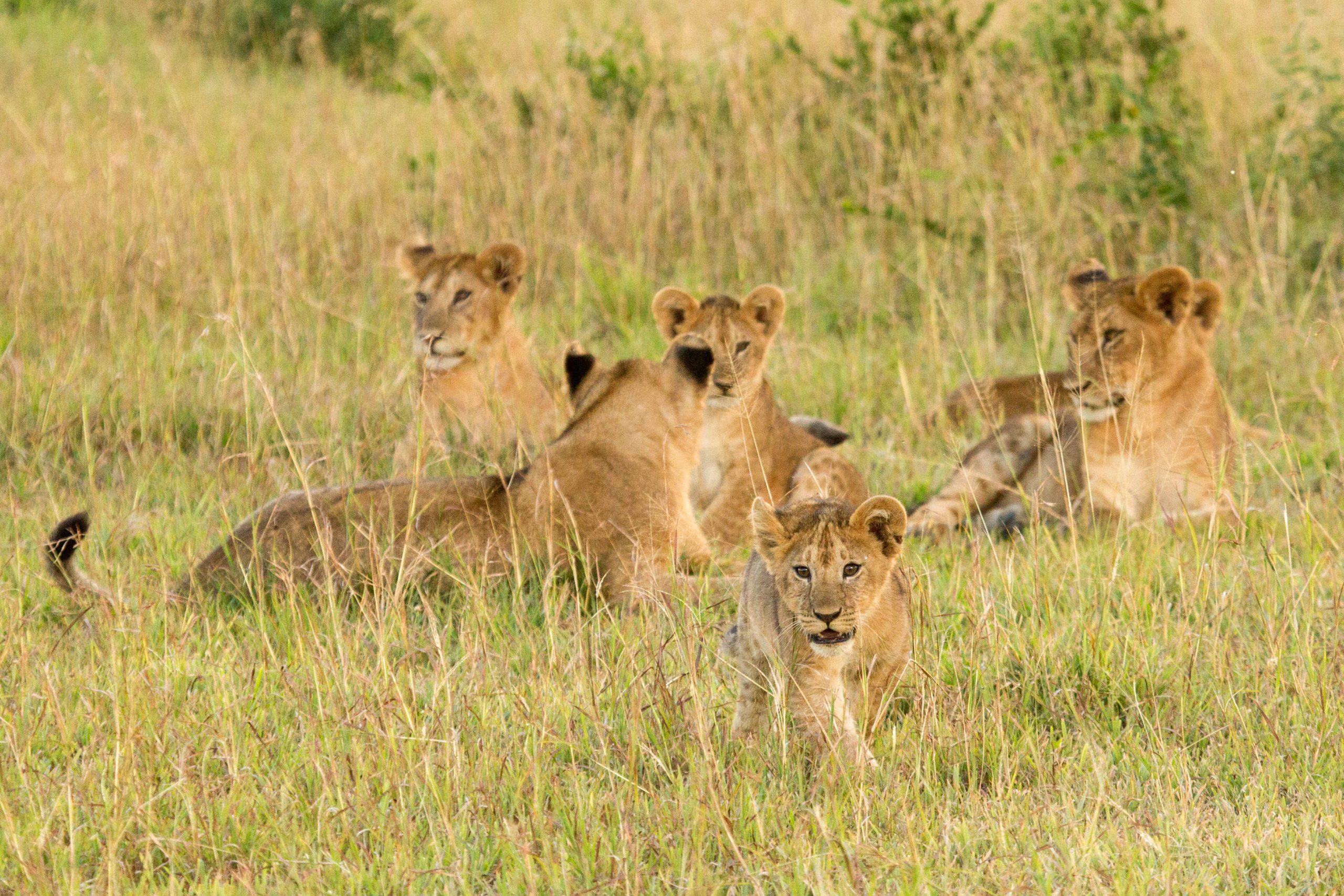 Above Image:  a lion cub investigating some movement in the long grass, Western Corridor, Serengeti National Park, Tanzania. (c) Sean Messham, Ubuntu Travel Marketing Manager
This provides an opportunity to enjoy large resident prides away from crowds! The Western Corridor of the Serengeti is known for huge resident lion prides, sometimes between 30 to 60 (Yes! 60!) lions in a single pride. Just to the north is the Grumeti Game Reserve, where one can also enjoy resident prides within a 350,000 acre private concession.
So once you find the Great Wildebeest Migration – we would suggest an uncrowded safari in these wilderness rich areas.
Suggested Itinerary – The Best of the Masai Mara and Serengeti
Okavango Delta
Botswana

Above Image:  a pride relaxing next to a termite mound, Okavango Delta, Botswana. (c) Sean Messham, Ubuntu Travel Marketing Manager
Described as the "Jewel of the Kalahari", it's fitting that the Okavango Delta is also home to the largest lion population in Africa! The Botswana authorities have also adopted a low-density tourist model for the region. This model provides an authentic and more exclusive safari experience with luxurious accommodation within the private concessions.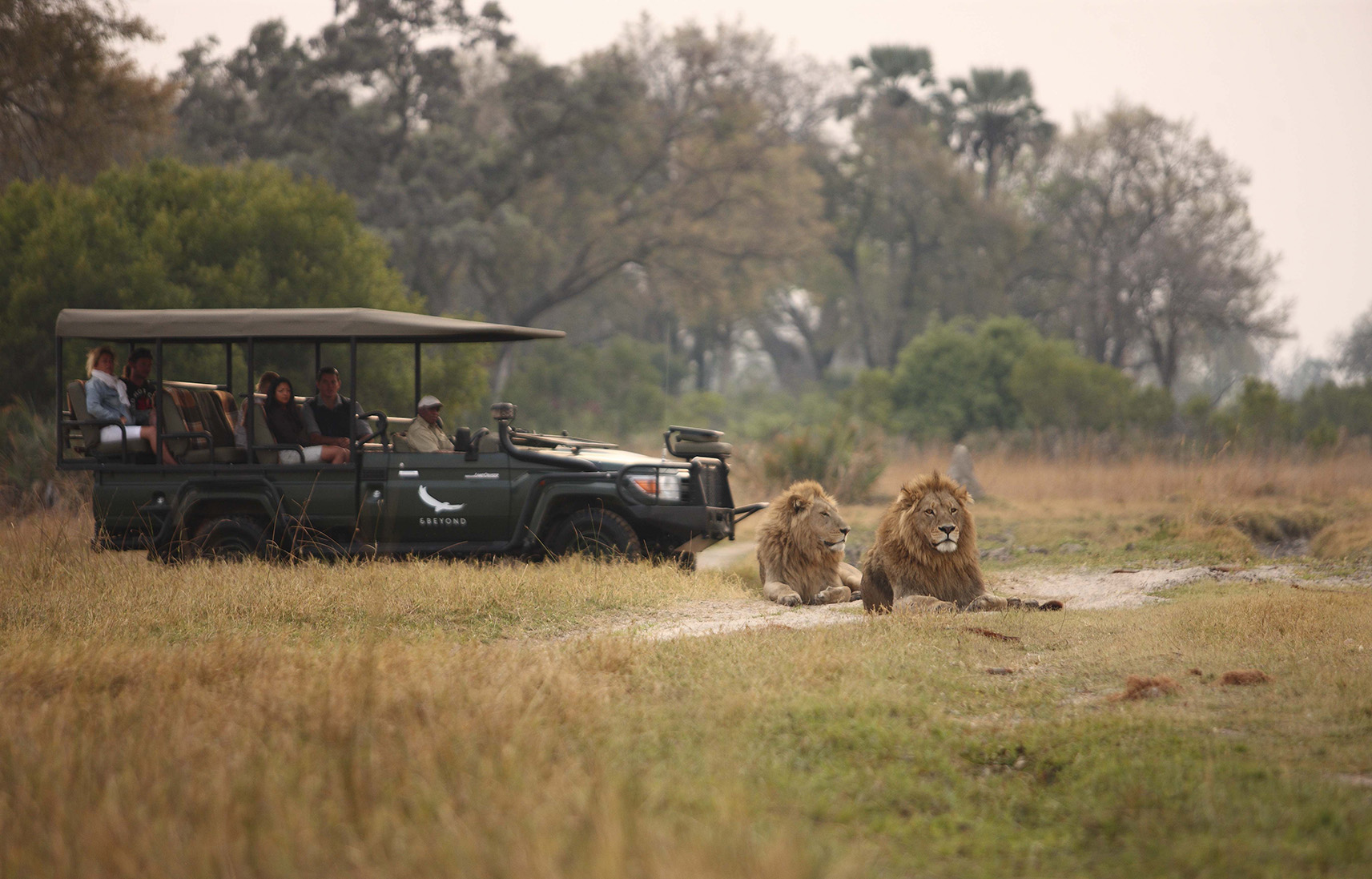 The strategy also helps to limit pressure on the animals, providing the maximum opportunity for them to thrive and breed successfully. The tourism value contributes 13% of Botswana's GDP – so by all accounts – a successful model for both wildlife conservation and the country's economy.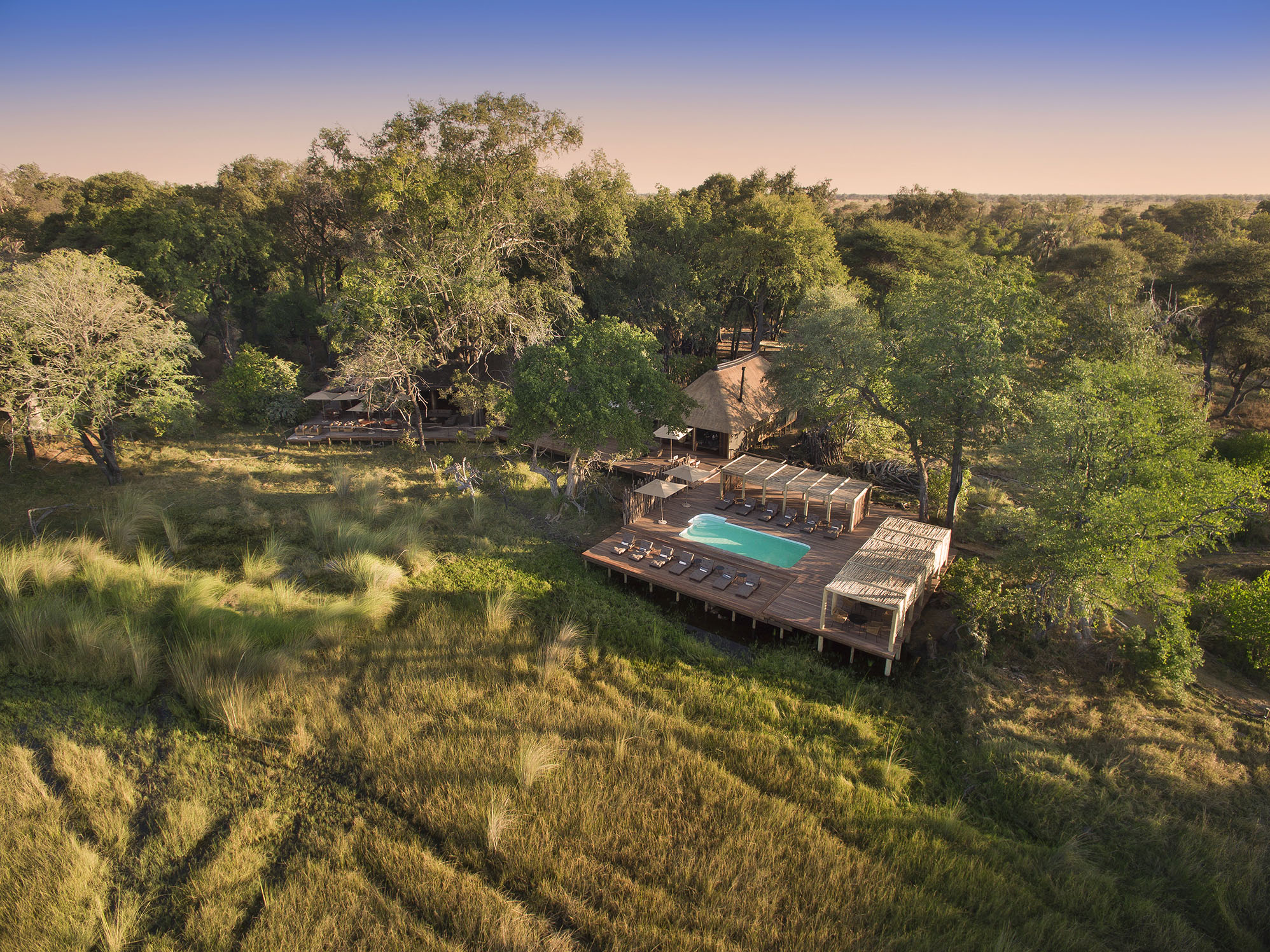 Interestingly, the lions in the northern Duba plains are known to be 15% larger than normal. This is likely due to the population having to adapt to the conditions and needing to hunt buffaloes in shallow water. So if you are interested in large lions moving through a unique ecosystem – Duba plains is one such area in the Okavango Delta.
Suggested Itinerary – The Best of Botswana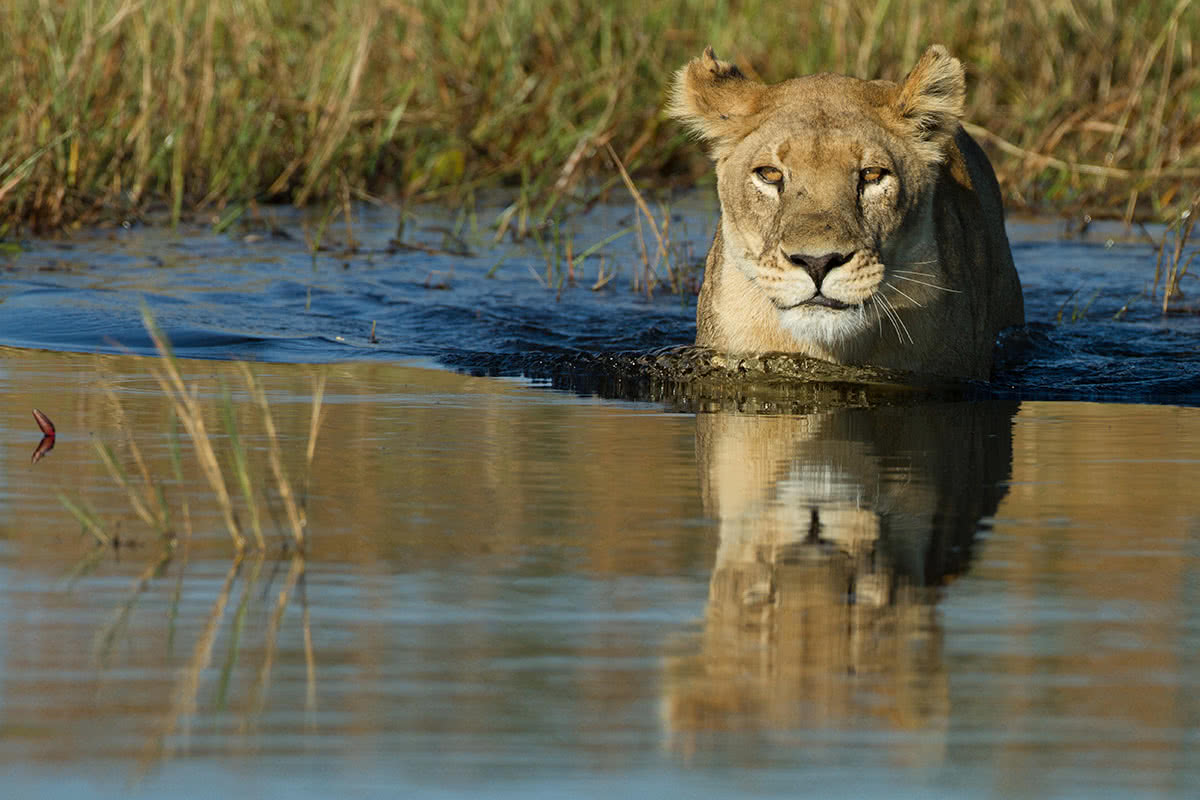 Kruger National Park & Sabi Sand Game Reserve
South Africa
Above Image:  taken during our recent visit the the Sabi Sand Game Reserve. (c) Sean Messham, Ubuntu Travel Marketing Manager
Yes, strictly speaking the Kruger National Park and the Sabi Sand Game Reserve are two separate reserves. They are, however, connected by a fenceless border and lions are able to roam freely between them. Therefore, for the wild animals, it is one thriving wild ecosystem.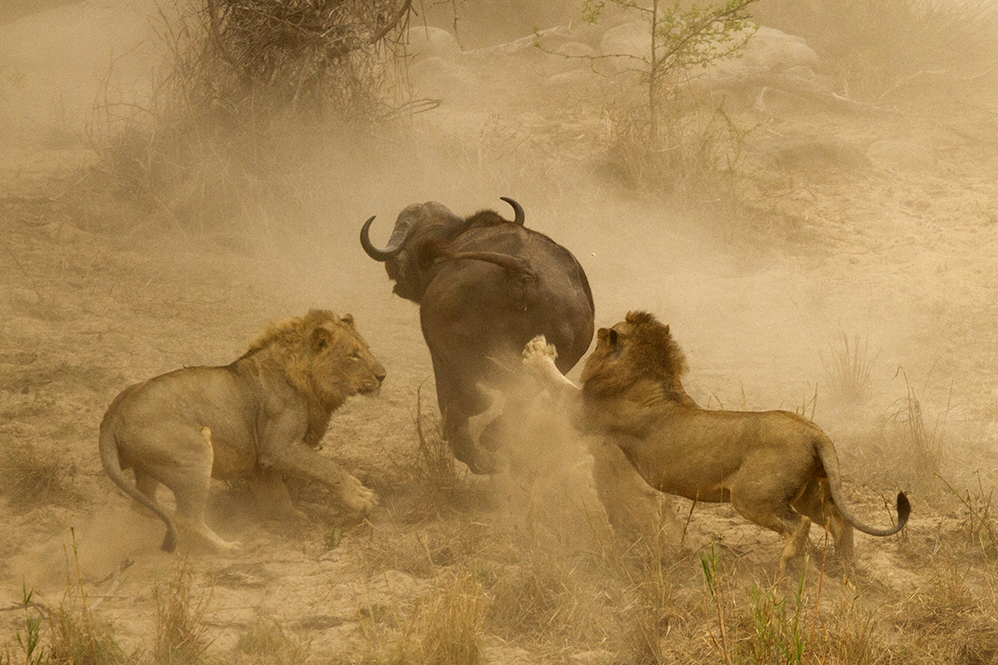 Above Image:  a male coalition taking down an adult buffalo at andBeyond Kirkman's Kamp, Sabi Sand Game Reserve, South Africa. (c) Sean Messham, Ubuntu Travel Marketing Manager
The Kruger National Park is arguably South Africa's most iconic and premier wildlife destination. Known for its opportunity for self-drives, the park also does have a selection of privately owned concessions within the Kruger. These luxurious lodges provide a more interpretive guided experience, with off-roading privileges and vehicle restrictions in Big Five sightings.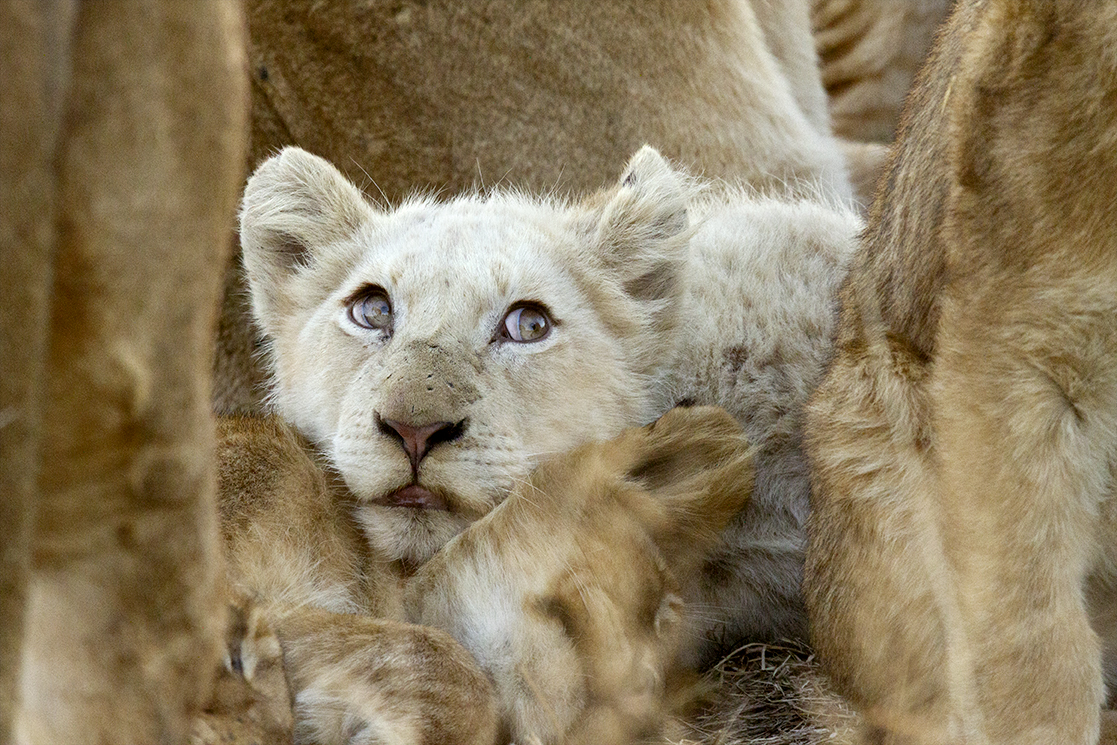 Above Image:  the famous white male lion of the Birmingham Pride, taken at Ngala Private Game Reserve, Kruger National Park, South Africa. (c) Sean Messham
Ngala Private Game Reserve was the first private game reserve to be incorporated into the Kruger National Park. And with just two lodges over an exclusive 36,324 acre reserve, you can enjoy an uncrowded safari experience. It is also here where the Birmingham Pride have established their territory, providing a unique opportunity to view two naturally occurring white lions!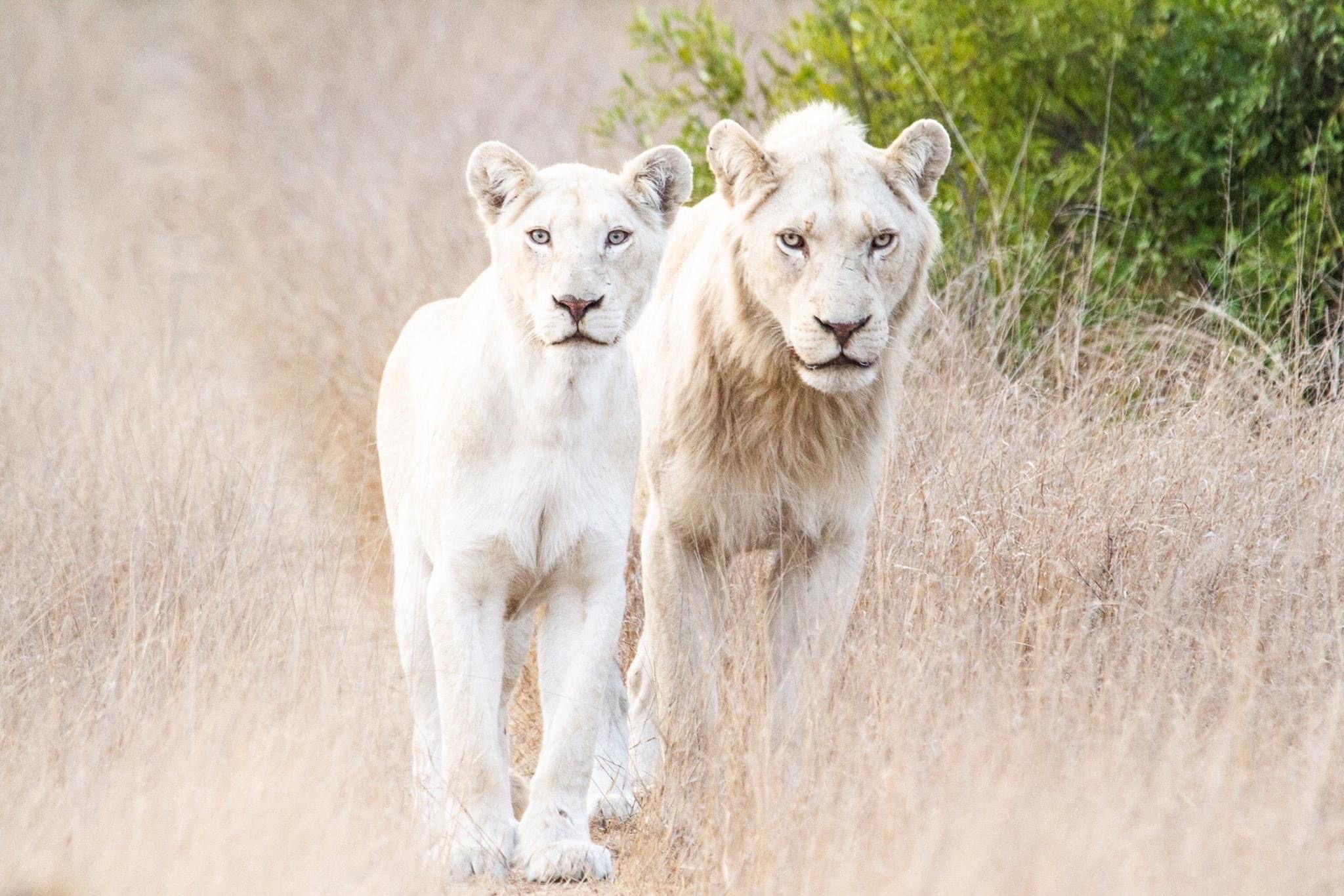 Image above: (c) taken by freelance guide, Roan du Plessis. Check our his instagram account @theroanlife. 
The Sabi Sand Game Reserve is rich with lion prides and male coalitions patrolling the Sand River. And with a huge variety of luxury lodges to choose from, all practicing vehicle restrictions in Big Five sightings, you will be able to enjoy a more exclusive and intimate lion viewing in this prestigious reserve. The lodges also work with Panthera, a big cat conservation organization, so the guides tend to have intimate in-depth knowledge of the prides and male coalitions.
Suggested Itinerary – Coast to the Big Five 
South Luangwa National Park
Zambia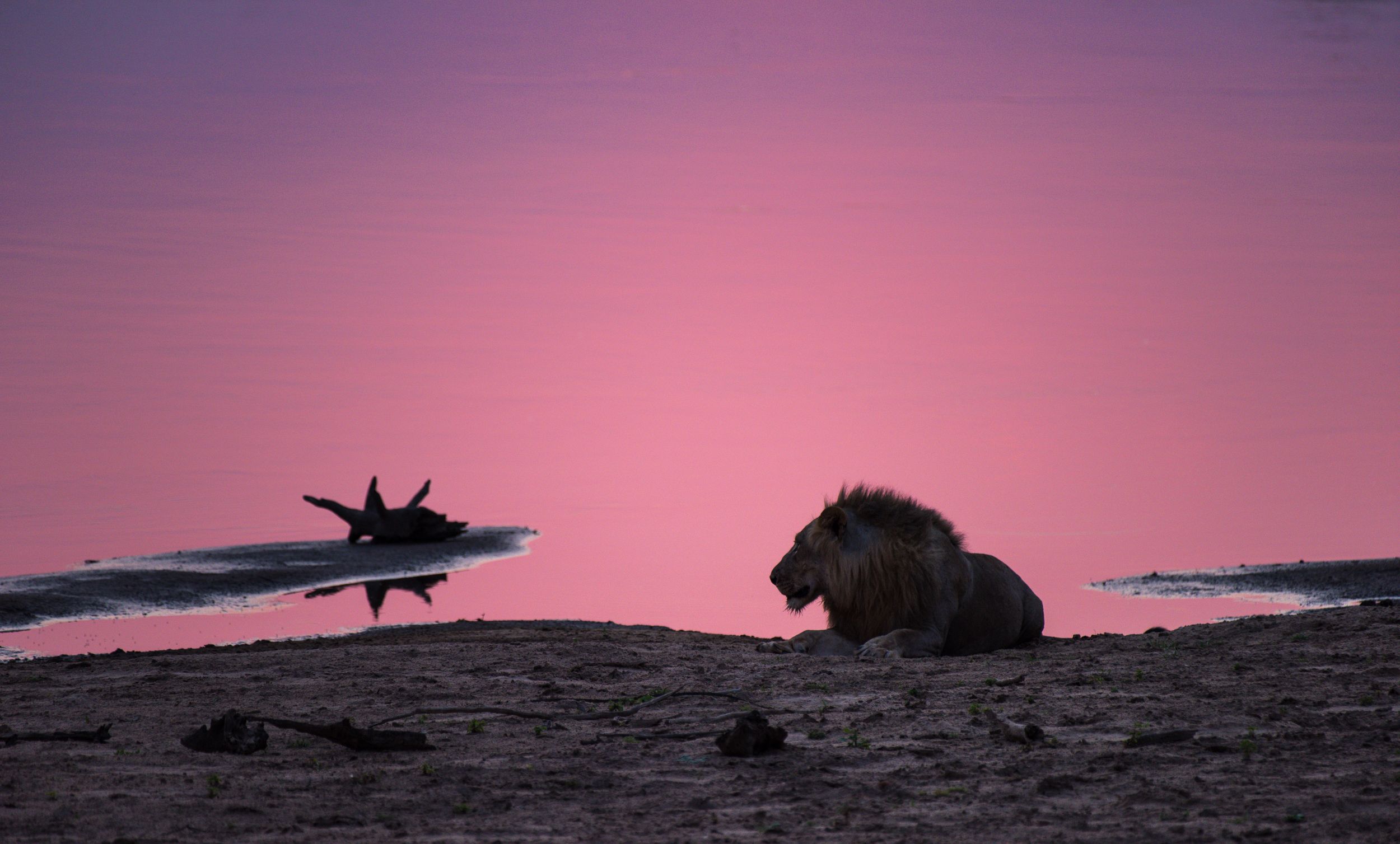 The rugged and unspoilt landscape of South Luangwa National Park offers consistent and incredible lion viewing opportunities. The Zambian Carnivore Programme estimates that the South Luangwa National Park is home to the largest populations of lions in the country, and 2nd largest population of wild dogs on the continent!
The birthplace for African walking safaris, the park also provides a unique opportunity to safely view lions on foot! Encountering lions with an experienced guide might not be for everyone, but in our opinion, viewing Africa's wild animals safely on foot is a quintessential safari experience! An experience that will further help you to fully appreciate the immense power, strength and size of these animals! But also, it will remind you how much you belong to these wild spaces too! 
Walking safaris, we highly recommend them!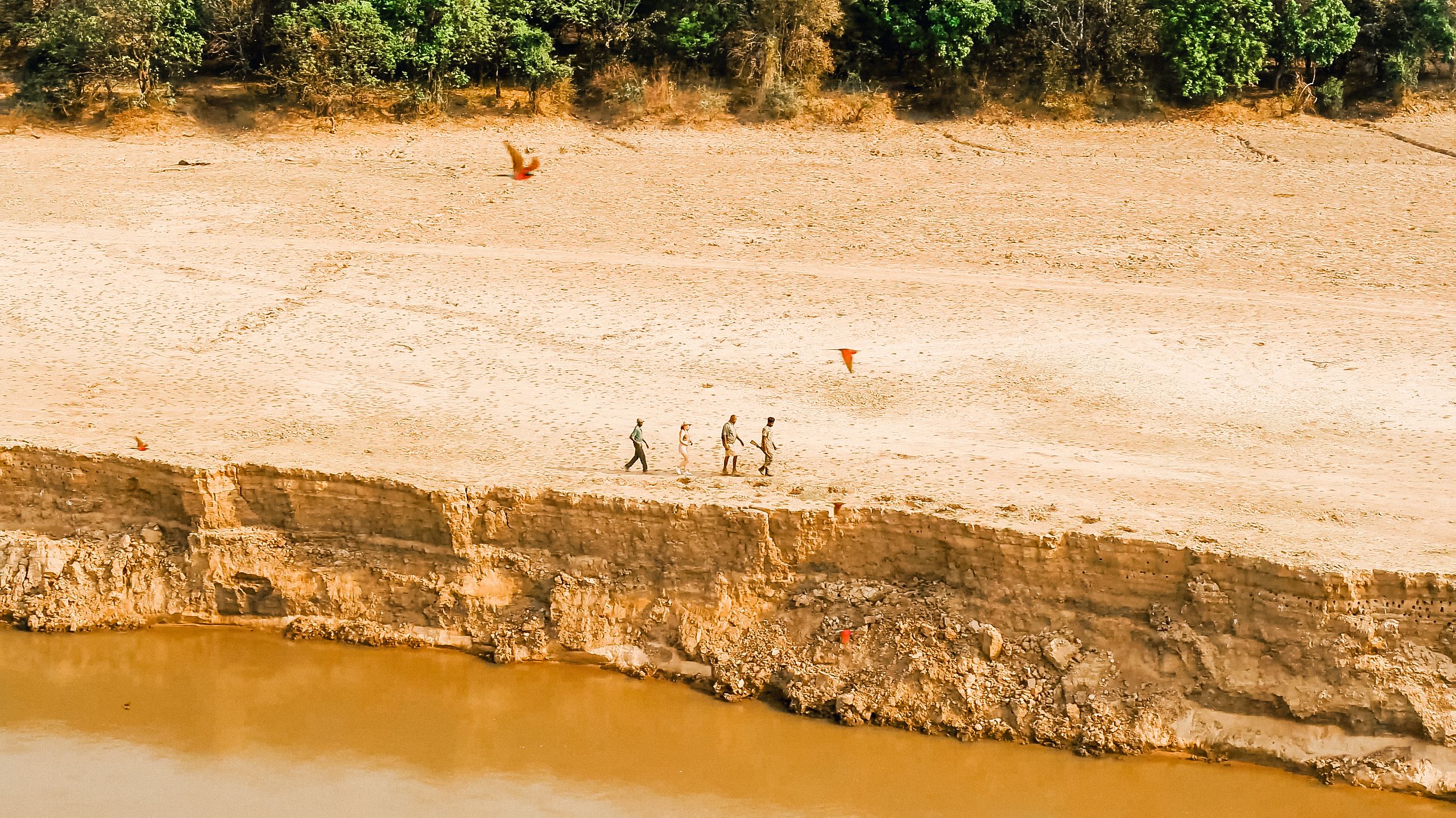 Ngorongoro Crater
Tanzania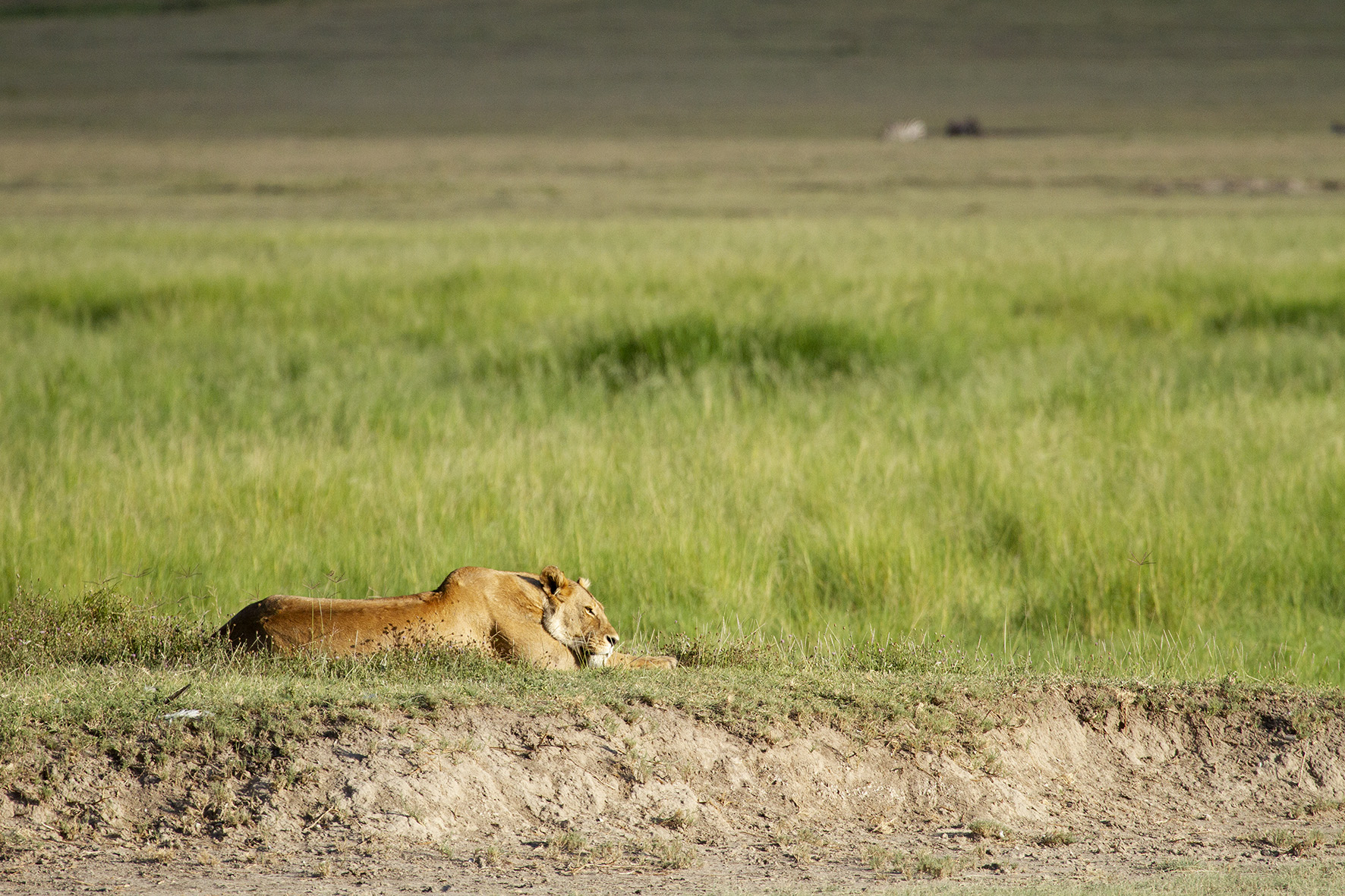 You can expect great lion encounters here! The Ngorongoro Crater is the largest intact caldera in the world, with an estimated 30,000 resident animals living on the crater floor. 
In the interest of the animals, off-roading is not permitted in the crater. Our experience, however, is that with so many lion sightings you are likely to have a few sightings next to the road. So no need to worry – animals need their space too.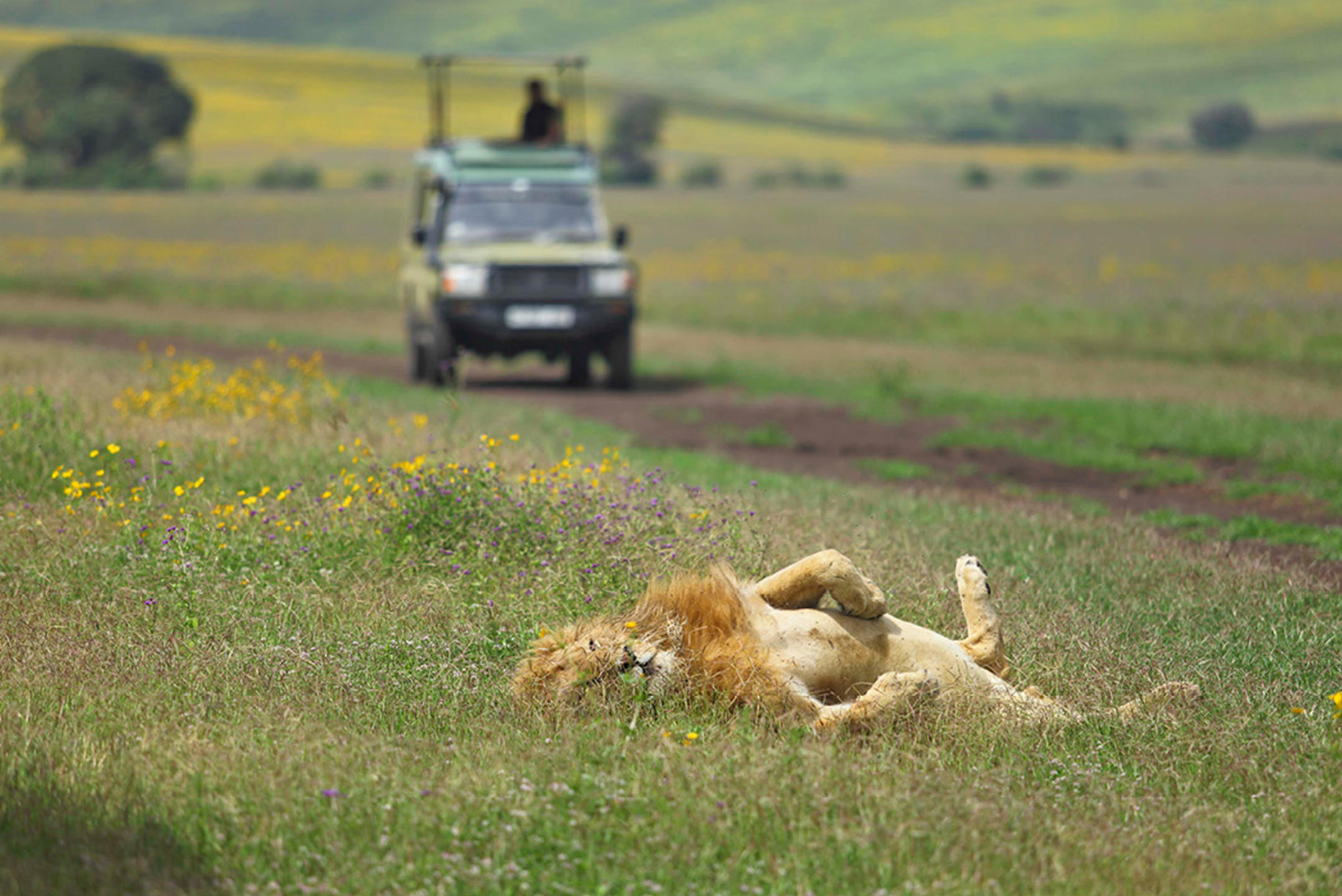 During your stay you can join KopeLion, a unique lion conservation initiative that aims to create "corridors of tolerance" between wild lions and the Maasai communities living in the Ngorongoro Crater Conservation Area. With the conservation team, you'll drive to Maasai villages and diverse habitats monitoring the area with the local 'Ilchokuti' (lion guardians). And learn about their incredible work to help communities and wild lion populations co-exist peacefully.
Looking to book a trip? Discover our Tanzania and Zanzibar Suggested Itinerary 
Insider Tip: between January and March, the Great Wildebeest Migration herds have moved down south to calve in the southern Serengeti and Ngorongoro Conservation Area. Here, you are permitted to off-road and you can follow the herds with their calves… and any prides following them…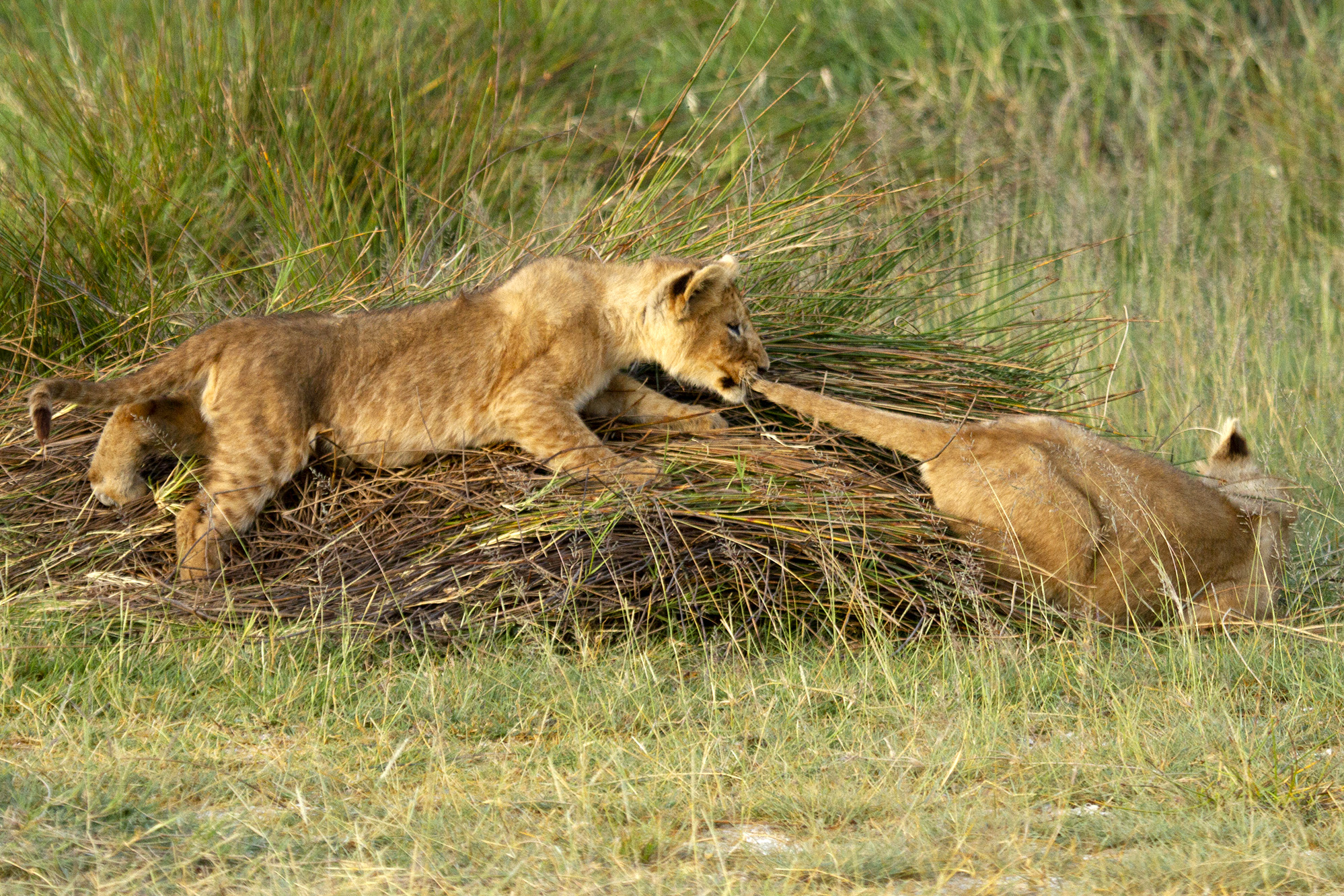 Above Image:  lion cubs playing in the south of the Serengeti National Park. (c) Sean Messham, Ubuntu Travel Marketing Manager
Hwange National Park
Zimbabwe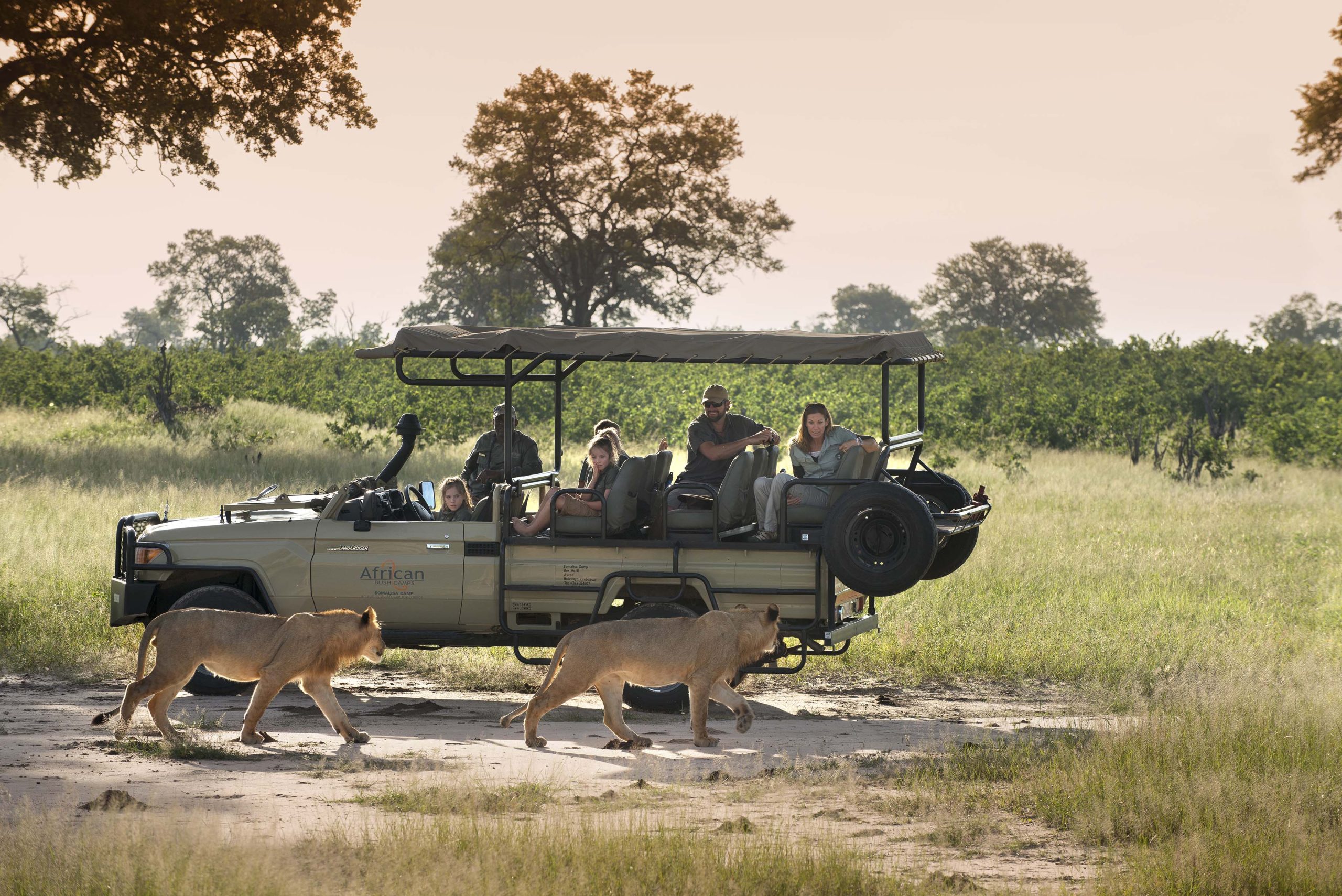 Looking to enjoy the majestic Victoria Falls? Then Zimbabwe's Hwange National Park is then the perfect add-on if you are looking for lions in your southern Africa safari. 
Boasting the 2nd largest elephant population after Botswana's Chobe National Park, Hwange is also the largest and oldest national park in the country. Due to the large elephant population, the conservation teams had to provide watering holes for the growing population. This has provided a great network of watering holes, and in the drier months (July to Oct), increasing opportunities to watch lions hunt buffalo as the herds come down to drink. 
There is also a host of luxury lodges within the park, from the family-friendly Somalisa Acacia to the more secluded Wilderness camps on private concessions. All offering authentic wildlife experiences!
Ruaha National Park
Tanzania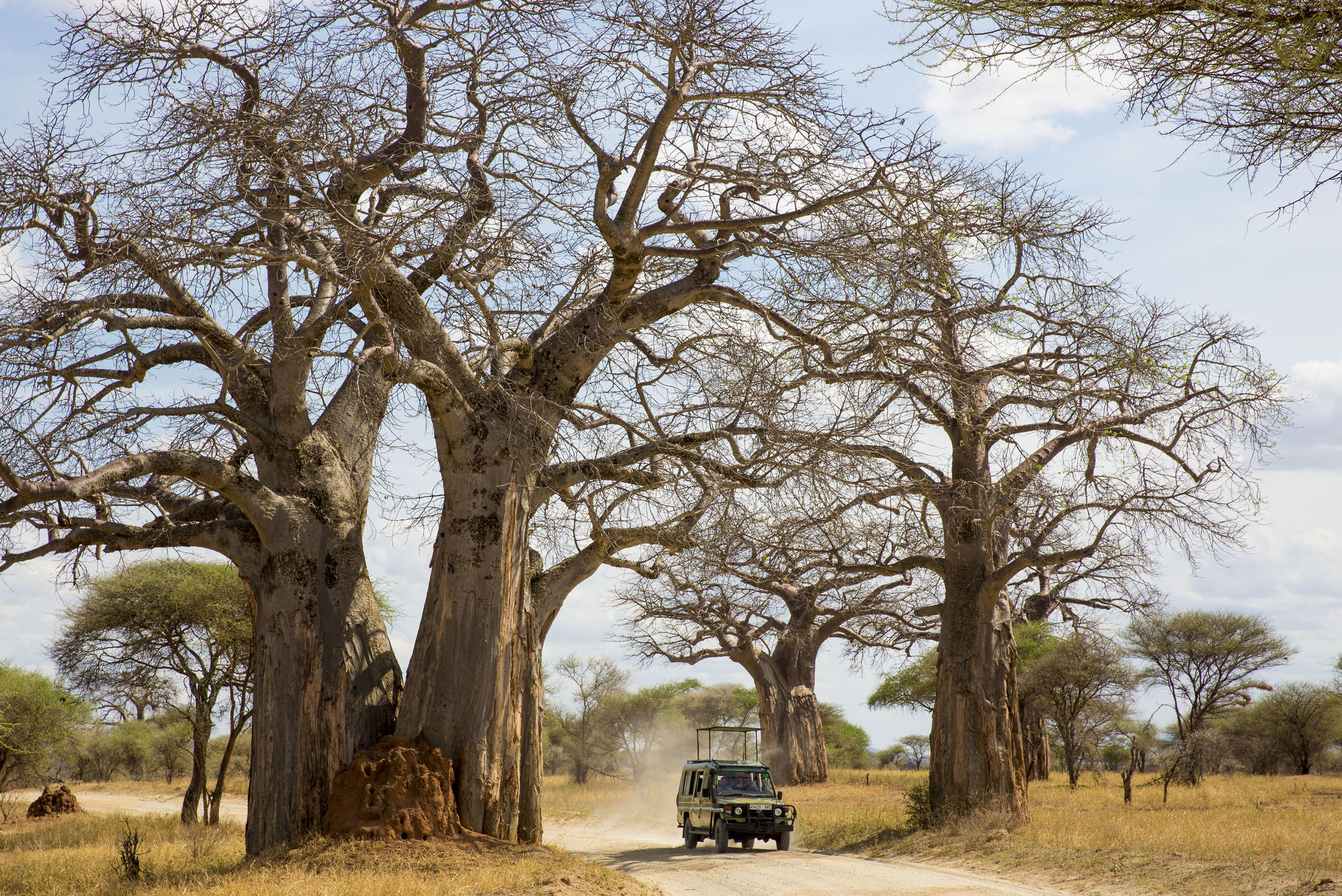 Without a doubt, the Ruaha National Park in Tanzania is by far the least known park on this list. But with 10% of the world's wild lion population, this baobab wilderness should be on every big cat enthusiast bucket-list.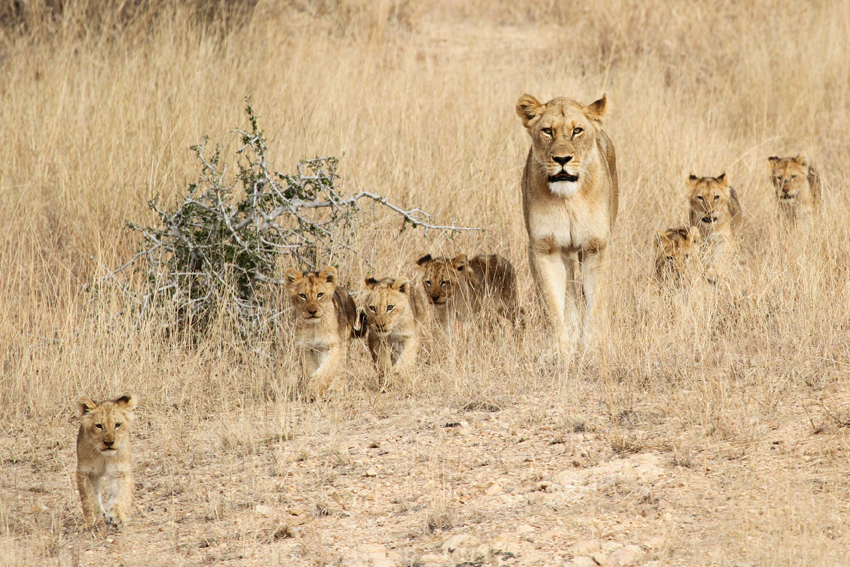 Above Image:  (c) Sean Messham, Ubuntu Travel Marketing Manager
The park is remote, and it sees only around 6,000 visitors a year. Which essentially means you are most likely watching a pride of over 20 lions all by yourself! The park also boasts the largest elephant population in Tanzania – again – you will most likely be watching these herds all alone. Perfect! 
And with Asilia lodges like Jabali Ridge and Kwihala Camp scattered across this remote wilderness, exclusive luxury is what you will enjoy! We can even organize for your family to stay at their Jabali Private House! As we say, Ubuntu Travel is all about bespoke itineraries.

Are you ready for the trip of a lifetime?
If you're thinking of planning a trip, we're here to help! Our team of travel designers will create an itinerary just for you to create memories to last a lifetime and conquer your bucket list. Get in touch with us today to start planning your adventure in Africa.
Follow us on Instagram