The Possibilities are Endless
Below you will find some popular itineraries for travel inspiration.
But remember, at Ubuntu Travel, we create bespoke itineraries just for you!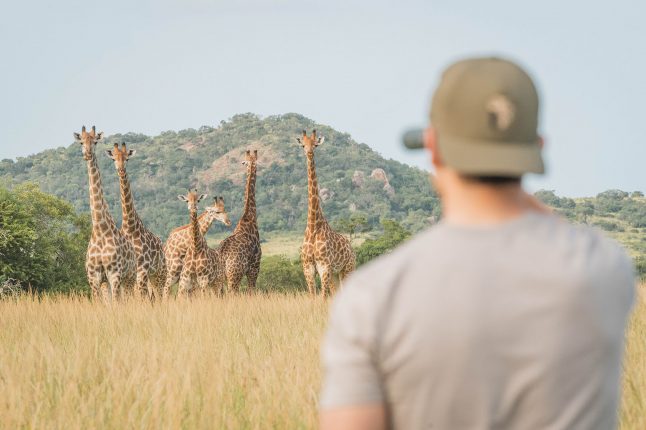 This all-inclusive South Africa itinerary is the perfect choice for your first time in Africa. We'll take you on a whirlwind 10-days exploring Cape Town and the Cape Winelands, followed by an adventurous safari in the bush of South Africa.
From $6,400
per person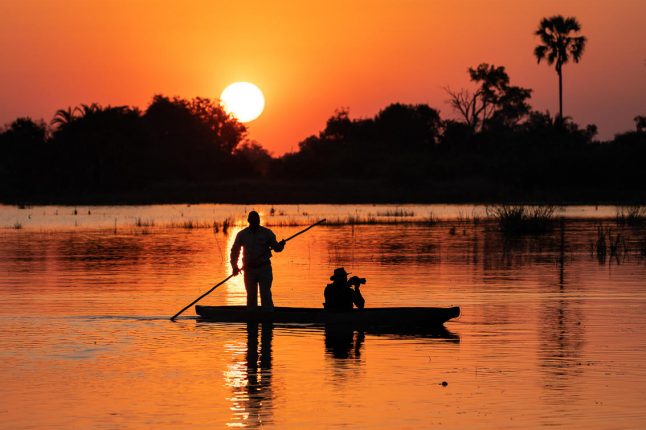 In this epic 14-day itinerary we'll introduce you to the best of Botswana and Zambia. After a luxurious stay at Victoria Falls, you will be whisked away to experience the most authentic safari destination; Botswana, where the wildlife roam free in the wilderness.
From $12,200
per person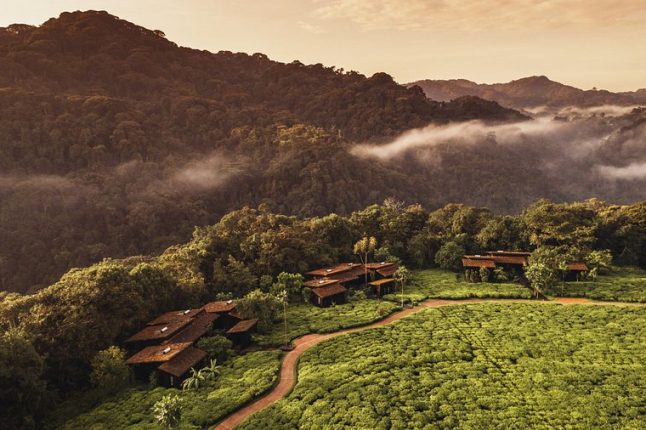 If you have ever dreamed of viewing mountain gorillas in the wild, this itinerary will take you there. This 5-day itinerary will take you up close and personal with primates, including trekking with the gorillas and wildlife encounters in Volcanoes National Park.
From $6,500
per person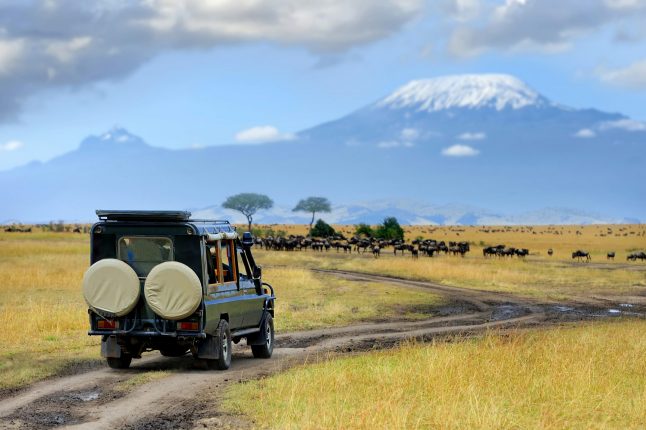 This all-inclusive Kenya itinerary will take you to all the best destinations within this East African jewel. Traversing six of the best conservancies and National Parks within Kenya, you will spend 15 days immersed in all this country has to offer. Prepare to be swept off your feet in the romance of East Africa!
From $11,900
per person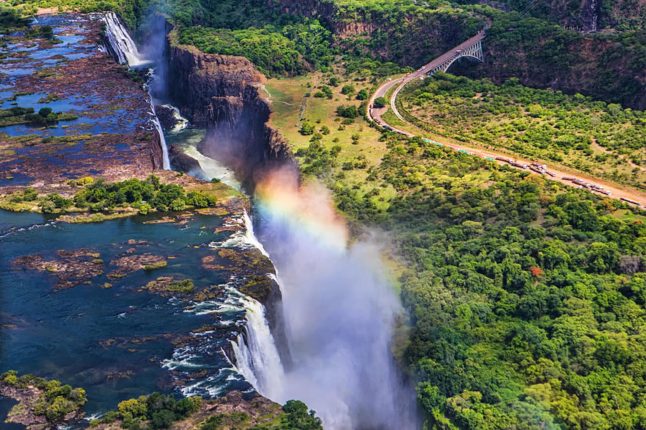 This itinerary commences at the world's largest waterfall, Victoria Falls. After experiencing this natural phenomenon, you will have some time to enjoy the Zimbabwean culture on this side of the Zambezi River. Then you'll be welcomed on the Zambia side for an unforgettable safari experience with travel stories for years.
From $11,800
per person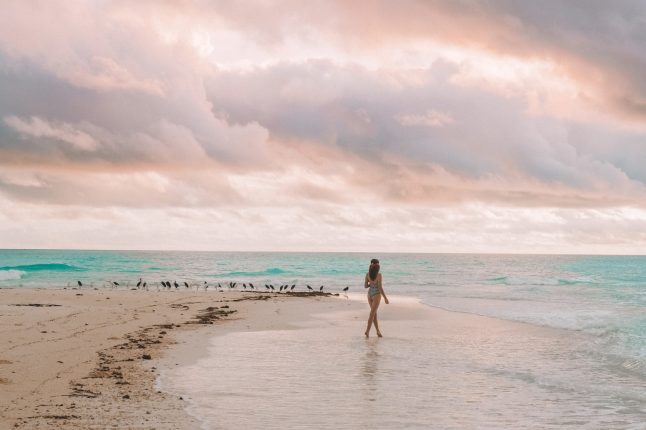 If you're the type of traveler who can't decide between safari and the sea, then you'll be pleased to know you don't have to! Just visit Tanzania. After experiencing an unforgettable safari in the Serengeti and a stay at the Ngorongoro Crater, make your way further east to exotic Zanzibar for marine wildlife adventures.
From $9,750
per person
"Trying to condense our South Africa trip into a short letter is challenging because the whole trip was made up of "first-evers." To begin with, all we had to do was book our flight and pack our bags - honestly. To have everything taken care of from the minute we got off the plane was huge. Words will never describe the experience we had in the five days we were in the Bush. Sitting close to a pride of 19 lions, or on another ride, being so close to the rhinoceroses that we could hear them snorting! Watching a baby elephant spray water on itself in a stream. Seeing two cheetahs lounge around one afternoon and cuddle with one another. Seeing shooting stars among the millions of stars that light up the South African sky, and the moon looking twice as big as it does at home. The trip was fantastic, fun, beautiful, moving, surreal and life-changing. We tell everyone who'll listen - you must see it in your lifetime. The countless magical moments we had would not have happened without the Ubuntu Travel team, and for that we are forever grateful to them. It has been more than two years since we returned from South Africa and we are still basking in the memories."

Cowan Law Group

"Our adventure to Africa in July 2016 was the trip of a lifetime! We would not have traveled to Africa unless it was with friends like the Greens, who not only have led dozens of trips, but are natives and extremely well connected. Their impeccable attention to detail, ability to provide unique experiences, and connections with the best, most engaging speakers and guides all made this an unforgettable experience. Our group included more than 75 people, and all were equally engaged and attended to… One of the best parts of our adventure was the interaction through the African Wildlife Foundation to visit one of the schools that they run and support. It was especially meaningful to be able to interact with the students and get a sense of life in the communities we visited… Our safari experience was seamless, and one we will not forget, thanks to the Greens."

Far West Restaurant Group, President

"Everyone in our family agrees that the South Africa trip we planned with Ubuntu Travel exceeded every expectation. The Greens expertly handled all travel arrangements and from the moment we landed in Johannesburg, to the moment we flew back home, every detail was taken care of. The lodges we were referred to were beautiful, the service was excellent, but it was the knowledgeable guides and incredible animal experiences that made our adventure unforgettable. We enjoyed our experience so much that we are relying on Ubuntu Travel and the Greens to plan another trip for us, this time to Tanzania to see the great migration. Can't wait!"

"Ubuntu Travel provided me with the experience of a lifetime. From Safari lodges to cycling to fly fishing, the organization and individual guides were absolutely stellar. I absolutely will do this again."

Cushman & Wakefield, Executive Managing Director

"I visited Africa for a spectacular gathering of global entrepreneurs with my wife. As Global Chairman of the organization hosting the event, I was treated to some fantastic experiences. My wife and I decided we would one day visit again, with our children, knowing that we could never exceed the experience we had on that first trip. To our surprise, our family trip to Africa coordinated by Ubuntu Travel Group was even more special, exclusive, and exquisite than the first visit we made. Jill and I decided, on that trip, that we must go again, with our entire extended family, but only if the trip was planned by Ubuntu and the Green Family. If you are searching for a unique and surprising experience, travel to Africa with no one else."

National Services Group, Co-Founder/CEO
Dreaming of an escape to the wetlands of Botswana or a wildlife expedition to visit the mountain gorillas in Rwanda? Here at Ubuntu, we create bespoke itineraries to conquer bucketlists. Get in touch with our team of dedicated travel designers today to start planning your adventure!